Kevin Durant really hurt his credibility by bailing on the Oklahoma City Thunder, the very franchise that had drafted him as the Seattle Supersonics and that saw him grow into becoming one of the best players in the world.
Durant was a superhero and a major idol with the Thunder but grew sick and tired of always falling short of the goal, so he just decided to switch sides and join the Golden State Warriors, the very same team that had beat them in the playoffs a couple of months ago.
Most fans thought Durant had chosen the easy path to a ring and even though he became a major factor why the Dubs actually won, hatred flourished among his fan base, up to the point that he became the greatest player in the league that has literally no one rooting for him.
While OKC fans now see him as a soft player and a snake, Dub nation actually thinks of him as a role player on Stephen Curry's team, and while both narratives are kind of false, he's never going to be able to undo what he's done.
Oklahoma's facing a key offseason this summer, having traded young pieces for a one year rental on Paul George just to watch him walk out for free, while they're also forced to pay a lot of cash to a washed out Carmelo Anthony, two players that were unable to fill Durant's void at OKC.
As a matter of fact, Woj reported that Kevin Durant was trying to get Al Horford to join OKC, but he didn't believe neither Westbrook nor KD would commit long-term with the franchise.
But, what if he had never left the Thunder? What if OKC had been able to cling onto their 3-1 lead against the Dubs? What if he had just suck it up and stay put? Perhaps Westbrook would've never averaged a triple-double for 2 seasons, but they would definitely be better off by a lot.
Today, we're going to take a look at their starting 5, had Kevin Durant stayed.
PG: Russell Westbrook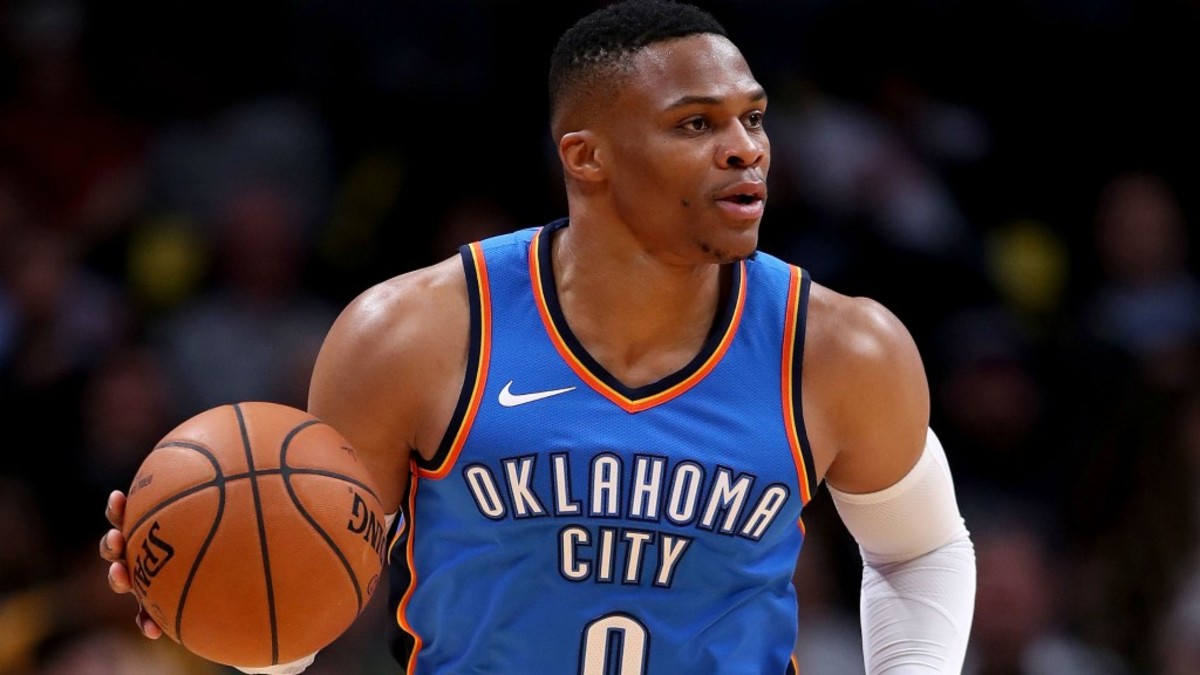 With this kind of lineup, Russell Westbrook would have never become the league's MVP and obviously would've never averaged a triple-double either, but he would be forced to share the wealth as the hell of a playmaker he is.
Westbrook is extremely aggressive and a dominant scorer and he would've thrived with as much as 3 scoring options next to him, with Steven Adams being his primary beneficiary in pick and roll situations.
SG: Victor Oladipo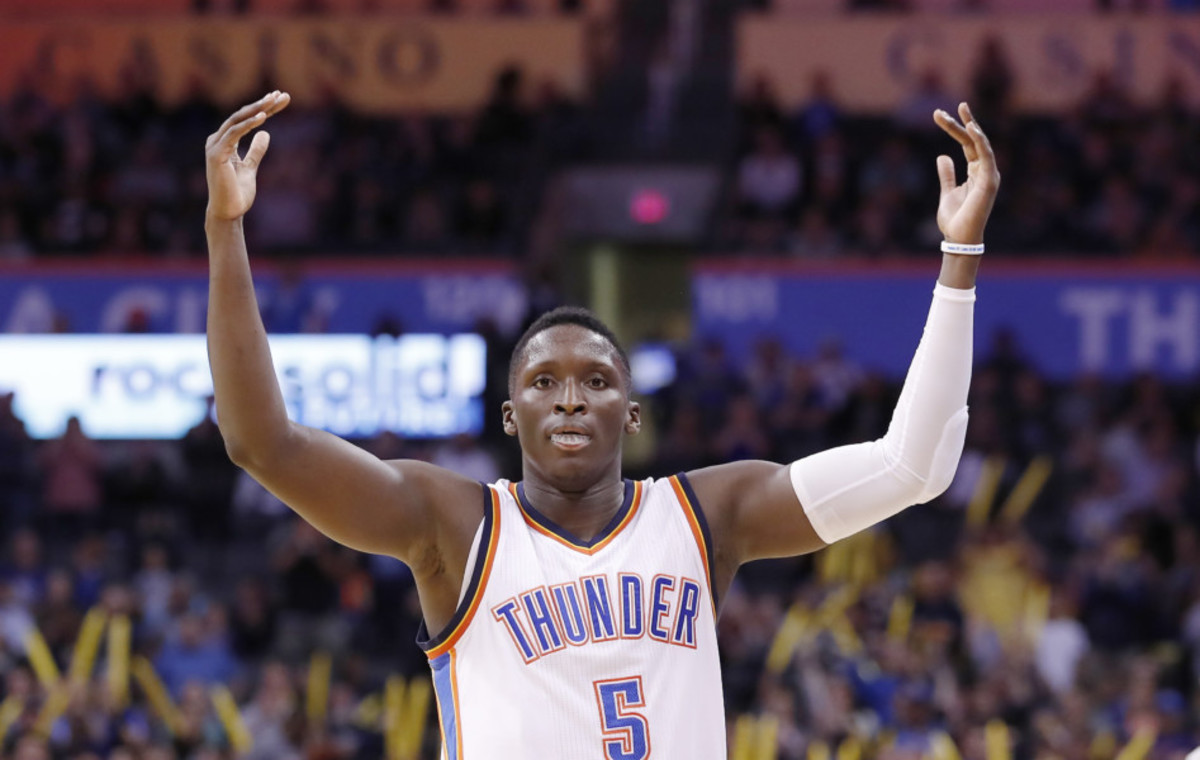 Had Kevin Durant stayed, we may have never seen how Victor Oladipo winds up flourishing as a standout two-way stud, but he would've been one of the league's best role players due to his speed, unselfishness and athleticism.
He would've been forced to improve his catch and shoot skills and his overall off-ball game, as well as being forced to put a lot of work in the defensive end to put up with Westbrook's defensive flaws.
Read More
Top 10 Biggest 'What-Ifs' In NBA History
10 Players That Left Westbrook And OKC In The Last 7 Years
Harden Makes Interesting Comment On His Time In OKC
SF: Kevin Durant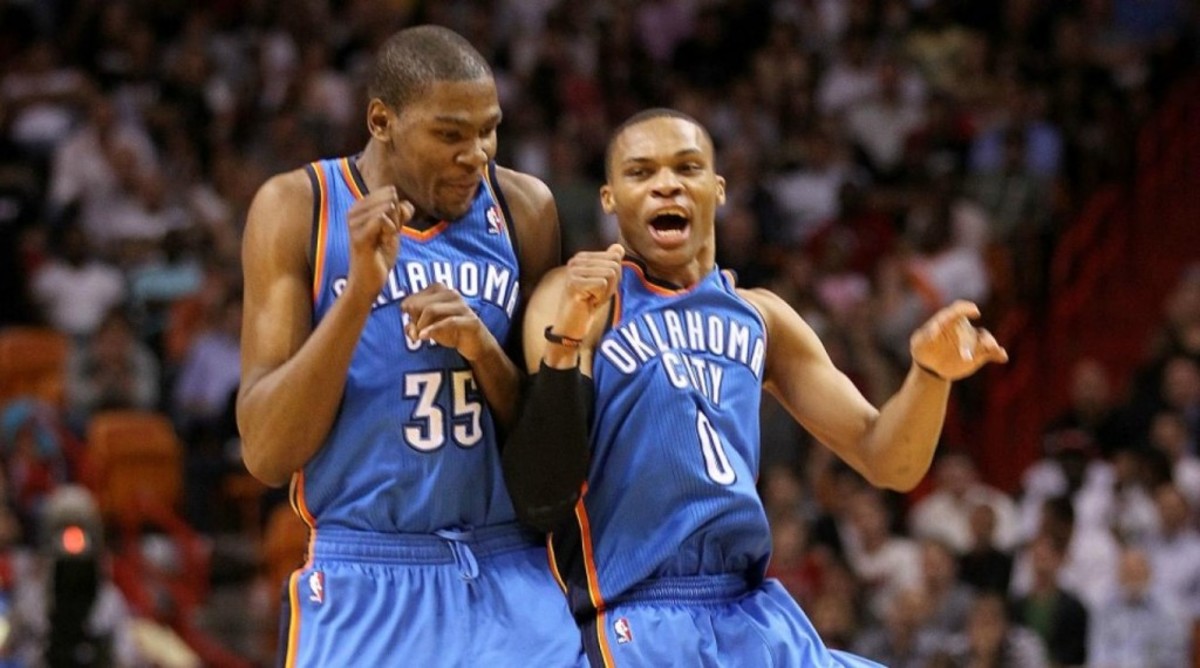 Kevin Durant was this team's leader and it wasn't even close. We saw the best offensive Durant during his Oklahoma City Thunder squad, and with this kind of support cast, he could've easily lead them to the Championship.
Nonetheless, Steve Kerr's system has gotten the most out of KD on the defensive end of the floor, so maybe he would've never become the top-notch rim protector he's grown to be with the Dubs.
PF: Al Horford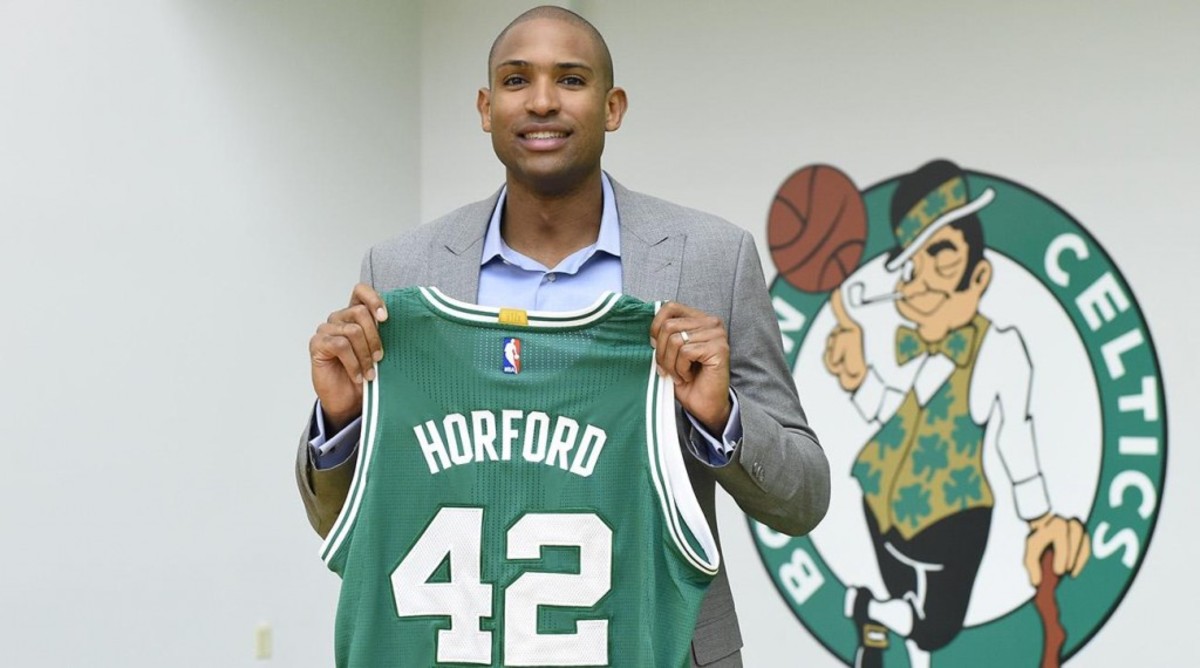 Al Horford has proven to be one of the smartest and most underrated players in the league, a guy able to guard one through five, that can protect the rim, run an offense and also be a consistent scorer from beyond the arc.
Sources: Kevin Durant had been recruiting Horford to OKC, but Horford eliminated OKC with no assurance Durant/Westbrook staying long-term.

— Adrian Wojnarowski (@wojespn) July 2, 2016
Horford is a master of positioning and creating opportunities for his teammates, is unselfish and can stretch the floor with ease, and he would've been great for this team in some small ball lineups.
C: Steven Adams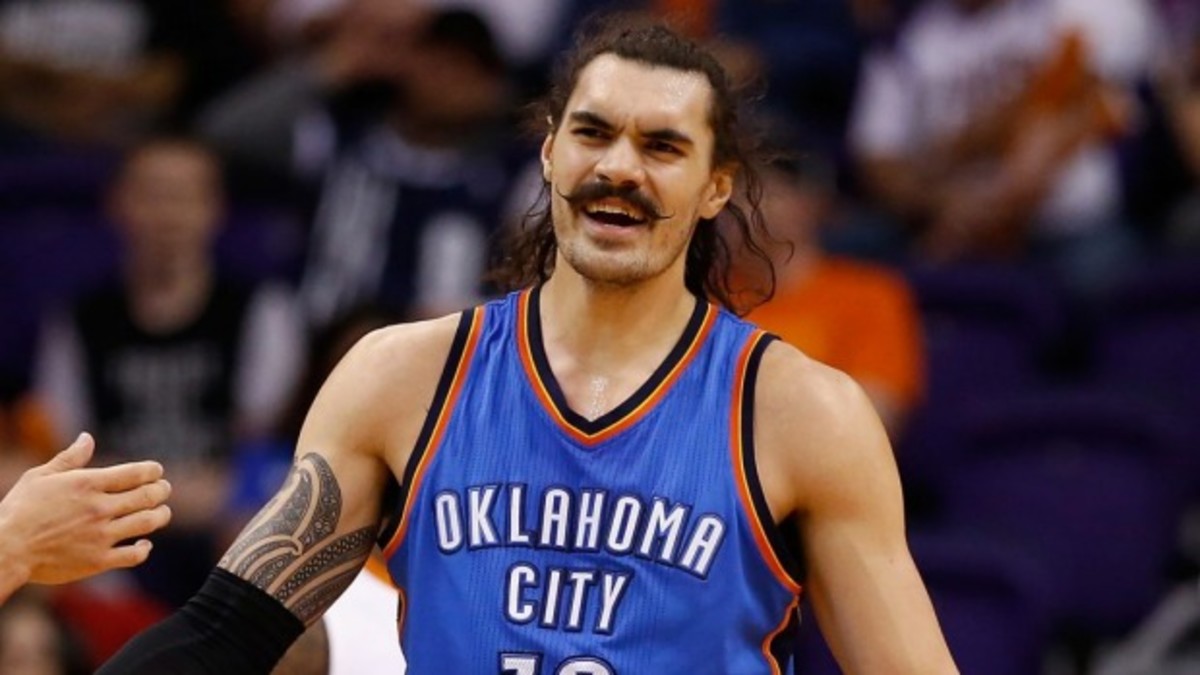 With this kind of support cast, Steven Adams would post Clint Capela kind of stat lines on a nightly basis, mostly because he wouldn't give up so many rebounds just to let them fall in Russell Westbrook's hands in order to help him get triple-doubles.
But, more than that, he would've still become the defensive anchor he is nowadays, a huge presence down low that can really alter opposing shots and be a dominant big man no one can get past without paying the price for it.