The Los Angeles Lakers have missed the playoffs since the 2013/2014 season. For a winning franchise with such a rich history of Championships, this is definitely not a pleasant nor expected feeling.
After a tumultuous four years of trial and error, change of management and refurbishment of its roster, the Lakers are finally showing signs of return to prominence.
The Boston Celtics have enjoyed a gradual and meteoric rise in its climb back to relevance since the dismantling of the famous super team of Kevin Garnett, Paul Pierce, Ray Allen and Rajon Rondo. Under a series of deliberate and prudent management decisions, the reloaded Celtics now stand firm atop the Eastern Conference as one of the favorite teams to reach the Finals.
Amidst their respective improvement, the paths of the Lakers and Celtics seemed destined to cross in the foreseeable future. Below are several reasons why the age-old rivalry is set for a bigger and better comeback than ever.
1. Style of Play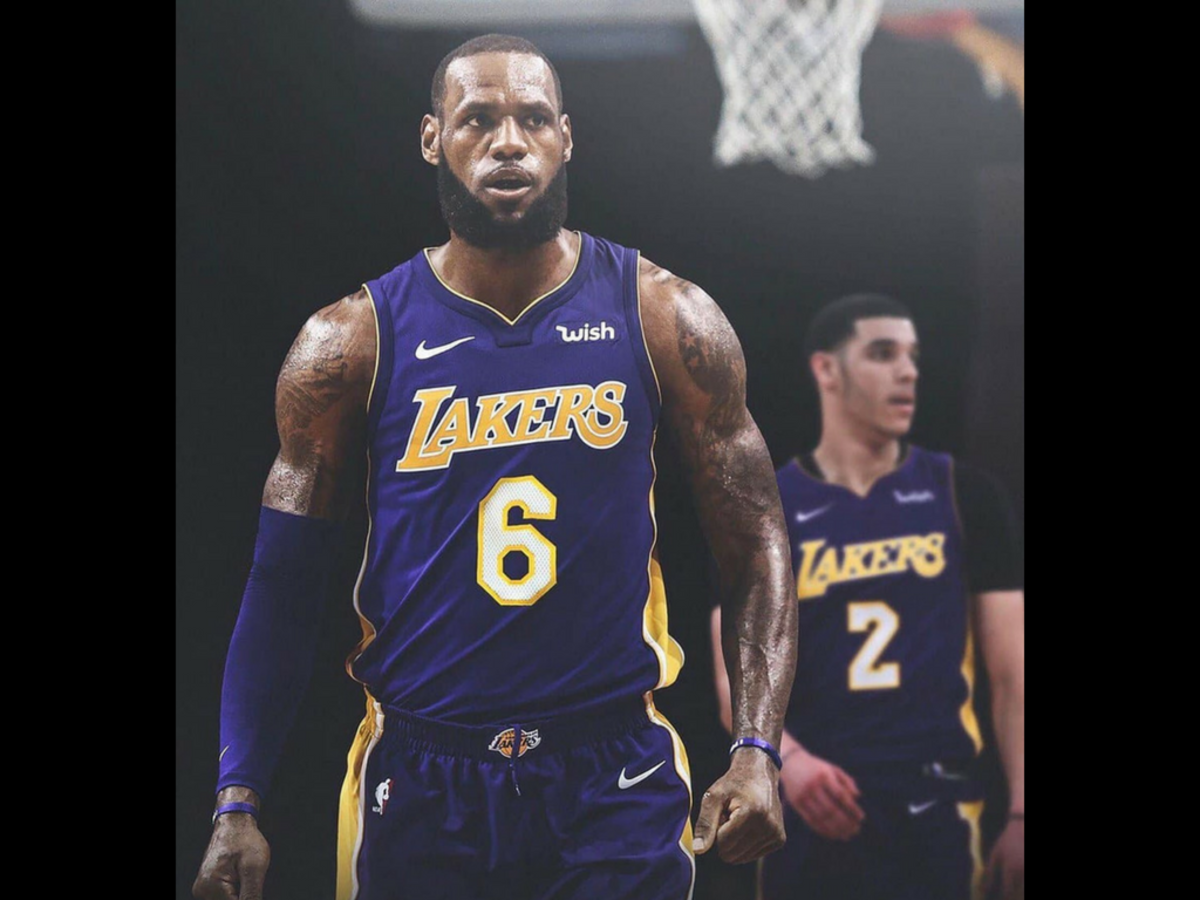 The Lakers are known best for their uptempo play during the ShowTime Lakers era where fast-paced basketball was key to a blistering offense and stellar performance. The 2017/2018 season saw one of the best basketball played in Lakers for the last five years.
The young team with Lonzo Ball running the point guard position, Josh Hart and Kentavious Caldwell-Pope shooting the perimeter, as well as Brandon Ingram and Kyle Kuzma slashing the baseline, gave the Lakers a new jolt of energy. Fast break and transition offense was the Lakers' staple play. Suddenly, Lakers basketball was watchable again. Sold out crowd start filling the stands from Summer League to the regular season. Cheers start returning and games are closer and winnable again.
On the other hand, the Celtics raised their game and shone with the league-leading defense. The egalitarian style of play epitomizes team basketball and synergizing for the best play. The disciplined and efficient game sets allowed role players like Terry Rozier, Aron Baynes and Marcus Smart to make winning plays. The well-planned adjustments allowed sophomore Jaylen Brown and rookie Jayson Tatum to become overnight stars that stepped up big-time to fill the shoes of missing All-Stars of Kyrie Irving and Gordon Hayward. With Al Horford helming the center and providing veteran wisdom and leadership, the Celtics were clinical in their winning ways.
The thought of the Lakers and Celtics putting their highly contrasting styles of play in the NBA Finals is a beautiful fantasy that is a dream for many fans. One can only imagine the awesome poetry that will be on full display witnessing two such brilliant styles go against each other.
2. LeBron James vs. Kyrie Irving

Credit: Bleacher ReportIn this current day of NBA where opposing teams can still be friends, it seems that beef between franchises were a thing of the past. It might be a little different for the Lakers and Celtics. With their biggest stars having a sour ending back in Cleveland, it seemed that there was no proper closure to that sudden exodus of Kyrie Irving from Cavaliers that left Lebron James stranded to deal with a rotating poor roster and saw him eventually lose in the Finals and leave Cleveland too.
The narrative from the media has always been that Kyrie wanting to be "the Man" and LeBron being the dominant "Alpha Dawg" that prevented Kyrie from growing further into a Super Star. With both All-Stars out of Cleveland and legitimately the new leader of their own teams now, it seemed that NBA fans can now see how the liberated Kyrie would perform leading his own team against the rejuvenated LeBron James with his young team.
3. Luke Walton vs. Brad Stevens
Luke Walton came from a family of rich NBA history with a Hall of Fame father, Bill Walton. Luke himself hails from the Lakers Championship team and received tutelage from the legendary coach Phil Jackson. As a coach, he had remarkable success pretty early as a young assistant coach to Steve Kerr for Golden State Warriors. He was most notably known for the fantastic start when he stood in for the Steve Kerr, en route to a 39-4 record, that is the second best starting record in league history.
His hire was based on his infectious personality and his astute sense of players strengths. Luke has a reputation in the NBA for being a players' coach, which basically points to his unorthodox ways of being open to direct communication and decision making involving his players. His ability to gel players and bring out their best for one another has been an asset in helping the Warriors reach their Championship level as well as groom the young Lakers core to better their performance throughout the season.
Brad Stevens came from a collegiate basketball background. Having been a collegiate player himself, he was in the all-conference team multiple times and was a three-time Academic All-America nominee. He started his coaching career as an assistant before taking up a head coaching position after seven years. In his first year as a college coach, he led Butler to 30 wins, becoming the third-youngest head coach in NCAA Division I history to have a 30-win season. Brad again broke another NCAA record for most wins in a coach's first three years in 2010, exceeding the previous record by eight wins.
In the NCAA Tournament, Brad coached Butler to the first Final Four in school history, while also becoming the second-youngest head coach to make an NCAA National Championship game, before losing to Duke with an amiable score of 59-61. Brad's coaching brilliance was highly recognized and h18e was nominated for many awards, including winning the Horizon League Coach of the Year (2009, 2010) and Hugh Durham Award Mid-season honors (2009). Obviously, the most significant nomination was for the NBA Coach of the Year, where Brad ended as top three finalists.
A meeting in the NBA Finals would be an intriguing duel of the cerebral chess match between two young promising Head Coaches. The game of adjustments, moves and counter-moves would put both great coaches to the ultimate test. Wouldn't it be great to entangle the careers of two potential future Hall of Fame coaches into the rich rivalry of the Lakers and Celtics?
4. 2017 Draft Class Match-Up
The highly hyped draft class of 2017 was nothing short of impressive. The Lakers took Lonzo Ball at number two and the Celtics took Jayson Tatum at number three.
Lonzo Ball has steadily shown that he can hang with the best point guards in the NBA. He demonstrated defensive sharpness, anticipation, huge rebounding prowess and amazing court vision as well as passing ability among point guards. He was able to be in the top 10 for rebounds, assists, steals and blocks among all point guards, which put him in rare air for being able to accomplish this feat at a rookie stage. Lonzo was also the reason for Lakers top three league-leading pace.
Lonzo became the first player since 2008 to clock a triple-double in Vegas Summer League and the first rookie to do it. He then did it again shortly after his first. On 11 November 2017, he recorded 19 points, 13 assists, and 12 rebounds in a 98–90 loss against the Milwaukee Bucks, becoming the youngest player at the time to achieve a triple-double at the age of 20 years and 15 days old, breaking LeBron James's record by five days.
Jayson Tatum showed amazing poise and discipline in his plays as a rookie. Cool and grounded in his fundamentals, Jayson was able to take on the Celtics starting role in the absence of injured Stars Gordon Hayward. He averaged an impressive 13.9 points per game and 5 rebounds per game, 1.6 assists per game for his first regular season. He outdid himself during the playoffs, where he averaged a stellar 18.5 points per game, 4.4 rebounds per game and 2.7 assists per game. He became the first Celtics rookie to score five consecutive 20-point games, surpassing the Celtics legend, Larry Bird.
A duel of these two fabulous rookies of the 2017 draft class would be a treat to NBA fans and a preview of two potential future perennial All-Stars.
Read More
Top 10 Best Scorers In NBA History
Predicting The Record For Every NBA Team In 2018-19
Ranking The Top 10 Greatest Backcourts In NBA History
5. 2016 Draft Class Match-Up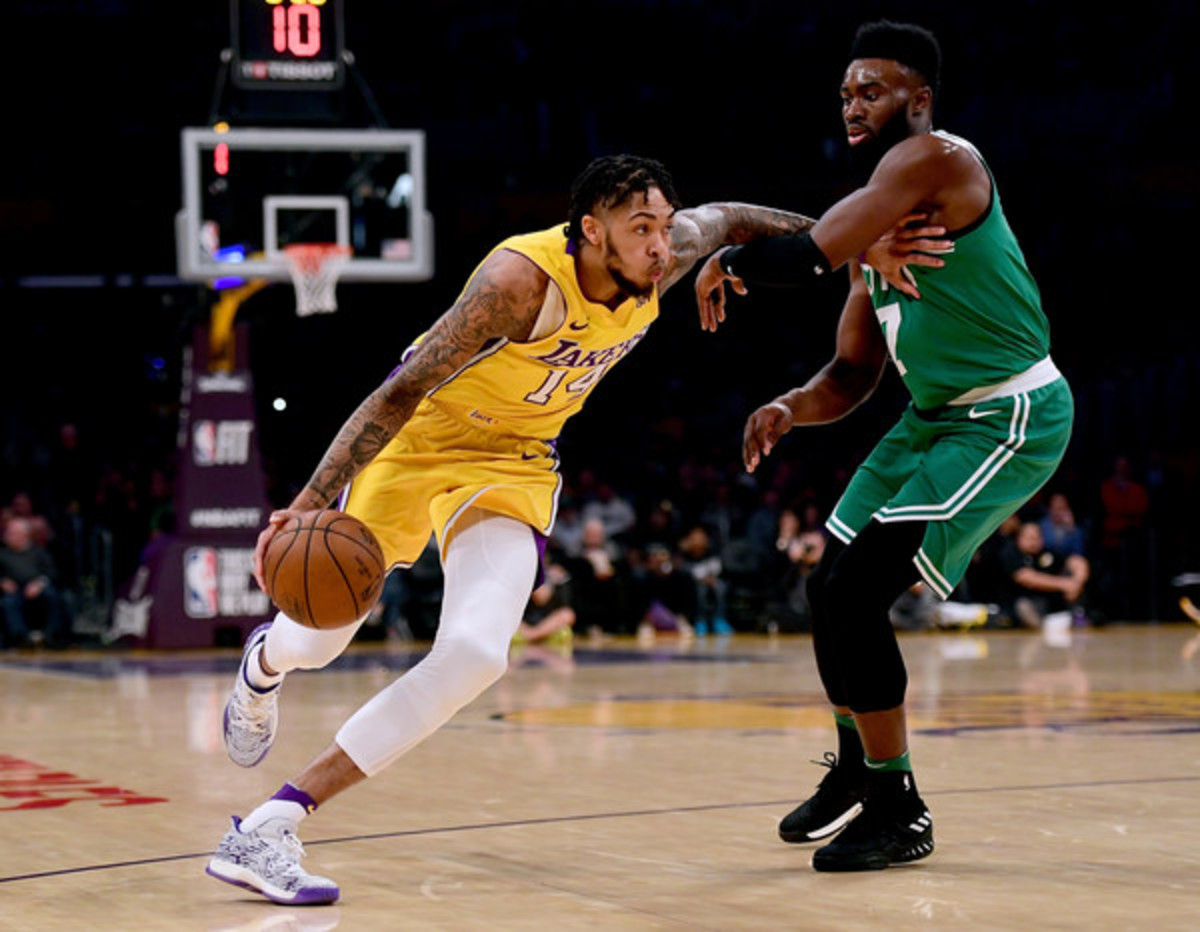 Drafted second and third respectively, Brandon Ingram and Jaylen Brown represent diligent and disciplined young players with a great feel for the game. The Lakers drafted Brandon for his length, winning mindset and offensive potential. The Celtics took Jaylen for his hustle, composure and impeccable attitude. The two have shown that they can be solid as the pillars for their franchises.
Brandon Ingram showed that he can hold his own, being a match-up nightmare when he plays point guard and bullies smaller players with his reach. He also shows flashes of Kevin Durant when he connects on his beautiful stroke on shooting. His ability to switch on shooters and defend the perimeter is an asset when honed to perfection. His cutting and play-making ability help to alleviate the pressure off his teammates and space out the floor for second-chance points.
Jaylen Brown has demonstrated how he can be an explosive offensive player who cleans the glass, attacks the basket or anticipates well on defense. He has stepped up during crucial games when it mattered and often does what the coach needs on the floor. A good hustler and excellent "Swiss Army Knife" player, Jaylen plugs holes and tightens screws whenever he sees the need. With such an impressive start to his sophomore year, his upside can only become higher.
It would be interesting to see the two players step up, assume starting roles and take on a bigger responsibility shouldering the offensive and defensive load. It would be exciting to see how their third year would blossom to be like, especially in a Finals duel of these two industrious workhorses.