Getting off to a hot start of the season is always good. It's better to start with the right foot than to struggle and then see your confidence fade, even though maintaining that kind of performances over time is no easy task either.
Obviously, when opposing players have more footage on how to cover you, injuries and fatigue make an appearance or just the hot hand starts getting cold, that first couple of weeks number tend to go towards those guys' career averages.
On the other hand, some players never pull the brakes and wind up having career years. That's why today, we're going to talk about the top 10 guys that got to the hottest of starts this season, even though we didn't see that coming.
10. Joe Ingles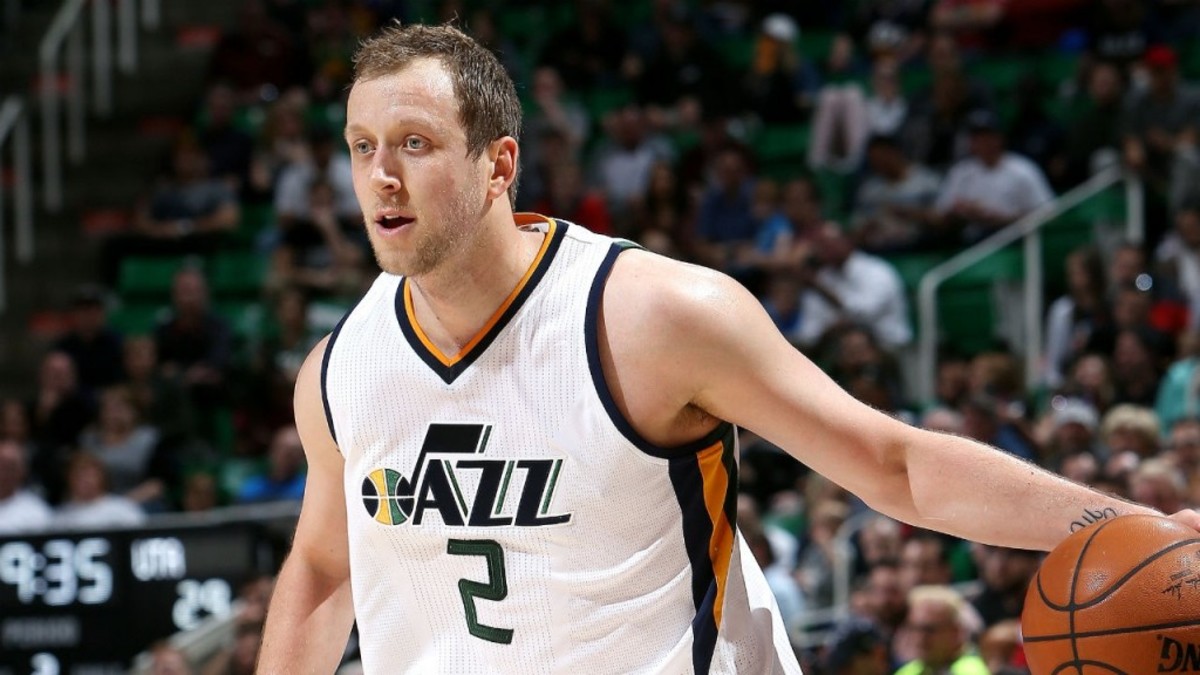 Joe Ingles is the Utah Jazz' X-factor. Nobody talks about him but he's always there. He can share the wealth, be lights out from beyond the arc, rebound and be a solid scorer from the charity stripe as well.
So far, through 3 matchups, Joe Ingles has been able to build on last year's great season, scoring over 19 points a game to go along with 4.3 rebounds, 5 dimes, 2.7 steals and 4 three-pointers on 53% shooting.
9. De'Aaron Fox
De'Aaron Fox got off to a very disappointing start of his career last season. With an injury-riddled campaign, a lot of inconsistency and nothing but glimpses of greatness in the clutch last year.
This year, though, the sophomore point guard has shown why everybody was so high on him last season to begin with, posting averages of 20 points, 5 rebounds, 7.7 assists and 1.3 steals a game in over 52% from the floor.
8. Taurean Prince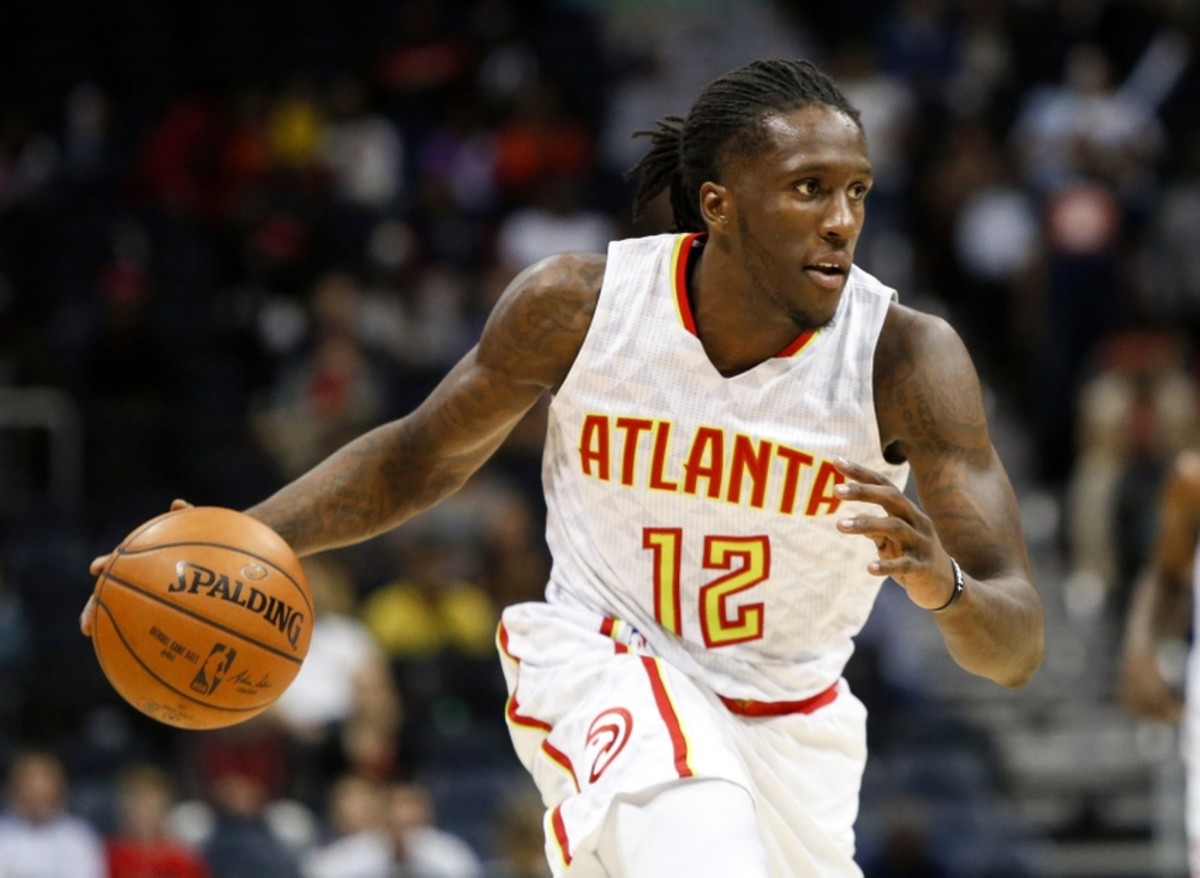 From year 1 to year 2, Taurean Prince made a considerable case to win the Most Improved Player of the year, but Victor Oladipo's great run snubbed him of the accolade. This year, he's quickly surged as the frontrunner.
Even though the campaign is still young, it's been clear that Prince is one of the Hawks' focal points on offense, posting averages of 21 points, 5.3 rebounds, 3.3 assists and 1.7 steals a game so far.
7. Trae Young
Trae Young entered the season with a lot of doubts and question marks over his head, as we all know consistency was going to be an issue, as well as taking care of the ball. But, so far, so good for the young Steph Curry.
As a matter of fact, Young became the first rookie since Curry to drop at least 30 points and 10 assists, and it only took him a handful of games to do so. So far, the sharpshooter has averaged 23 points, 3.3 dimes, 8.3 dimes and 3.7 triples on shooting split of 45/39/80 with just 2.7 turnovers a game.
6. Caris LeVert
Out of all of the players that have been featured in this list, the one that surprises us the most has to be Caris LeVert for sure, as the small forward had never shown anything that could make us think that he had what it takes to become a volume scorer in this league.
When we were all waiting for D'Angelo Russell to take a step forward as an elite scorer, it was LeVert who took care of business for the Nets, scoring almost 25 points to go along with 4.7 boards and 4 dimes a game.
5. Tim Hardaway Jr
Just like last season, Tim Hardaway Jr got off to a terrific start of the year. Hopefully, he's going to be able to sustain it this season and finally prove that he's at least half as talented as his old man was.
Moreover, THJ knows that there's not much reason to play for this season if you're part of the Knicks, so he's got to make the most of every shot he has at improving his stats. So far, he's averaged 27 points, 3.3 rebounds and 2.8 assists a game.
4. Nikola Mirotic
Nikola Mirotic entered the league with a lot of praise as one of the best prospects we've seen in a while but was a major letdown with the Bulls until he was finally traded to the Pelicans and started balling his heart out.
Well, apparently, Threekola has been able to build on last season's' success and continues to thrive under Alvin Gentry's tutelage, posting averages of 28.0 points, 10.3 rebounds, 1.7 assists and 3.7 triples in 47.8% shooting.
3. Nikola Jokic
Nikola Jokic is the kind of player that looks better and better as games go by, and this year, he's even improved on his terrible defense. Moreover, he made history by becoming the first player since Wilt Chamberlain to post a 30+ point triple double without a single miss from the court.
Jokic continues to prove he's one of the league's best playmakers and a huge X-factor as a point center, while his shooting from all three levels has been truly on point, scoring 23.3 points to go along with 10.5 boards, 7.0 dimes, 1.5 steals, 0.8 block and 1.3 triples on 63% from the floor.
Read More
7 NBA Franchises That Have Never Played In The Finals
10 NBA Players That Deserve To Have Larger Role This Season
NBA Rumors: Future Super Duos And Trios That We May See Very Soon
2. Zach LaVine
Zach LaVine has been on a tear lately, and it seems like he's finally ready to step up and prove his doubters wrong, letting them know that he's one of the young ballers that's bound to take the league by the horns.
Even though he may never become a reliable defender, LaVine has been putting a lot of effort in both ends of the hardwood, piling up 0.7 steals and 1.3 blocks per game to go along with his 32.3 points, 3.7 rebounds, 2.7 assists and 3 triples a night on 61% from the court.
1. Kemba Walker
Kemba Walker seems tired of flying under the radar and wants everybody to know that even though his team sucks, he's still an elite baller that every GM should consider trading for before the deadline.
Walker has been automatic from all three levels so far and has the kind of skills to sustain this kind of performances all year long but needs to get the hell out of the Hornets ASAP. So far, he's averaged 33 points, 3.5 rebounds, 5.3 assists, 1 steal and 5.3 triples on almost 50% from the floor.