The NBA never sleeps, as all GMs and insiders are constantly trying to stay at least one step ahead of their competition. Naturally, that means someone's always on the move or at least it looks like it.
The trade deadline won't come until February so obviously, teams are still going to try and move some pieces in order to either rebuild and look ahead to next season, or try and make a run in the playoffs.
So, why don't we take a look at the league's latest NBA rumors?
Kevin Love May Be On The Move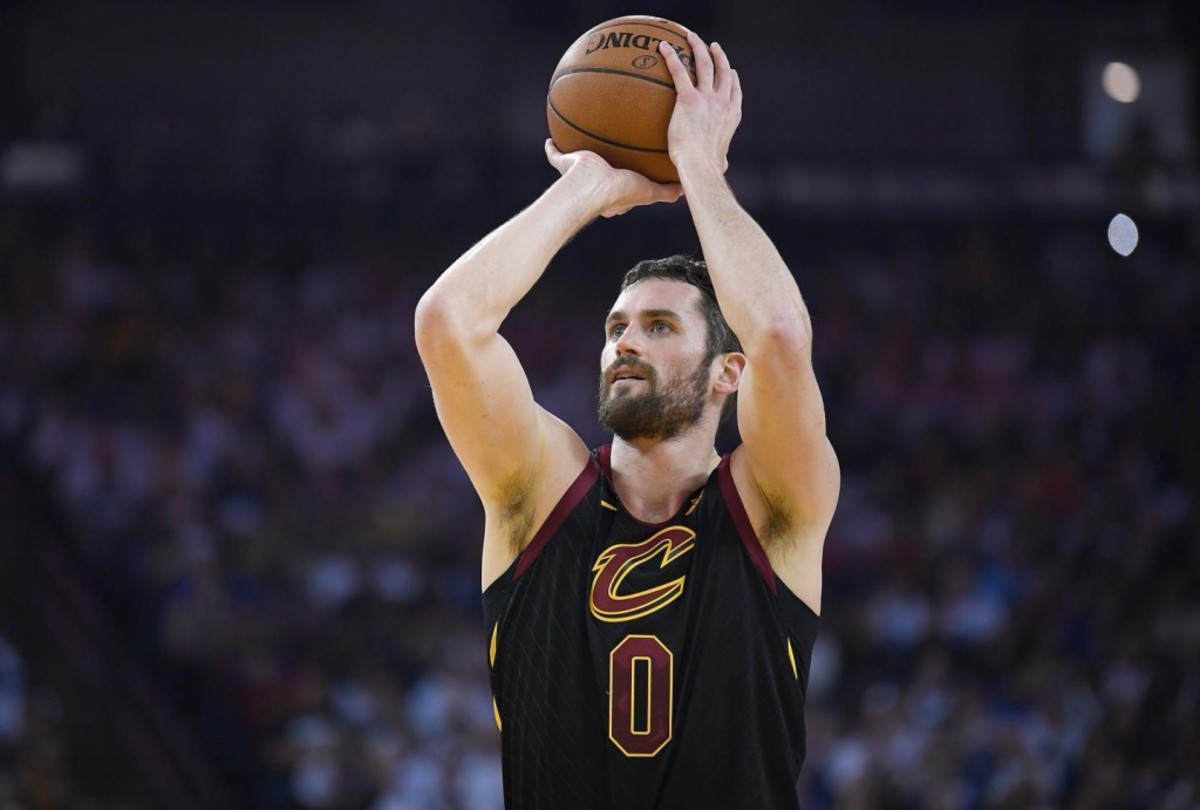 The Cleveland Cavaliers gave Kevin Love a huge contract extension before the start of the season to be their go-to-guy following the LeBron James era, but truth to be told, they just need to move him right away and start tanking to get Zion Williamson.
According to ESPN'S Brian Windhorst, there's been a lot of interest in the league for the big man, even coming off surgery.
"I've talked to general managers out there who are interested in trading for Kevin Love, right now," Windhorst said. "Maybe not this moment, but they maintain in trading for him this season, if he's healthy.

"The Cavs would be able to get pieces for him. I don't necessarily think they'd be great pieces. When you have a guy under a $100 million contract who is injured, you worry about whether you'd have to 'incentivize'… it's what's known as 'incentivizing' where you'd have to add something to the deal like a draft pick or something to sweeten the pot for a team to the player off your hands."
Kevin Love is still on his prime and could be a huge addition for a contending side, while the Cavs don't need veterans that could actually help them win games.
The Miami Heat Wants John Wall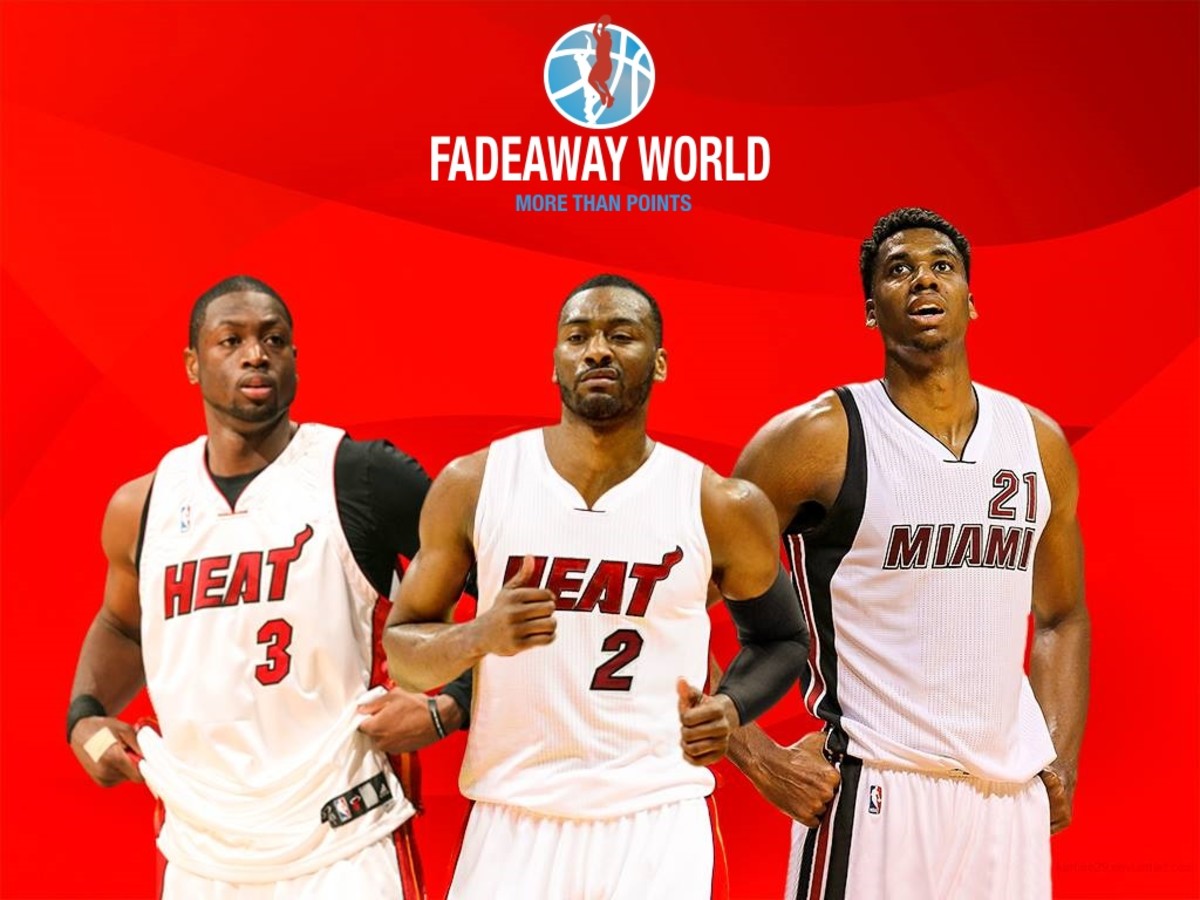 Considering how big of a disaster the Washington Wizards have been, it only makes sense for them to break it all up and trade Wall as fast as they can. Miami, on the other hand, is aggressively pursuing a move for an All-Star to try and make a run in the Eastern Conference.
So, according to Jeremy Woo of Sports Illustrated, the Heat would be Wall's best destination, as the team is already stuck with Whiteside and Johnson until 2020, but could part ways with Dragic and Adebayo in order to land the All-Star point guard.
"Granted, the money will make any negotiations complex. If there is a Wall suitor that makes sense, it's the Miami Heat, who need an injection of star talent, and are financially saddled entering next summer's potentially starry free agency period. Stuck with Hassan Whiteside and Tyler Johnson through 2020, the Heat are in a position to take a risk and inject some energy into a roster replete with tough players, but lacking in ceiling. It was a poorly-kept secret that the Heat were part of the preseason sweepstakes for Jimmy Butler, which ended over the weekend as the Timberwolves dealt him to the 76ers. That move served to beef up an established Eastern Conference hierarchy that includes neither Miami nor Washington—a Wall trade between the two teams would be more about shaping plans for the future."
What Miami Heat can offer for John Wall? Pat Riley will try to save Josh Richardson, but the only fair offer could be the future 1st Round pick, Goran Dragic, Bam Adebayo and Justise Winslow.
Kevin Durant Is Done With The Warriors?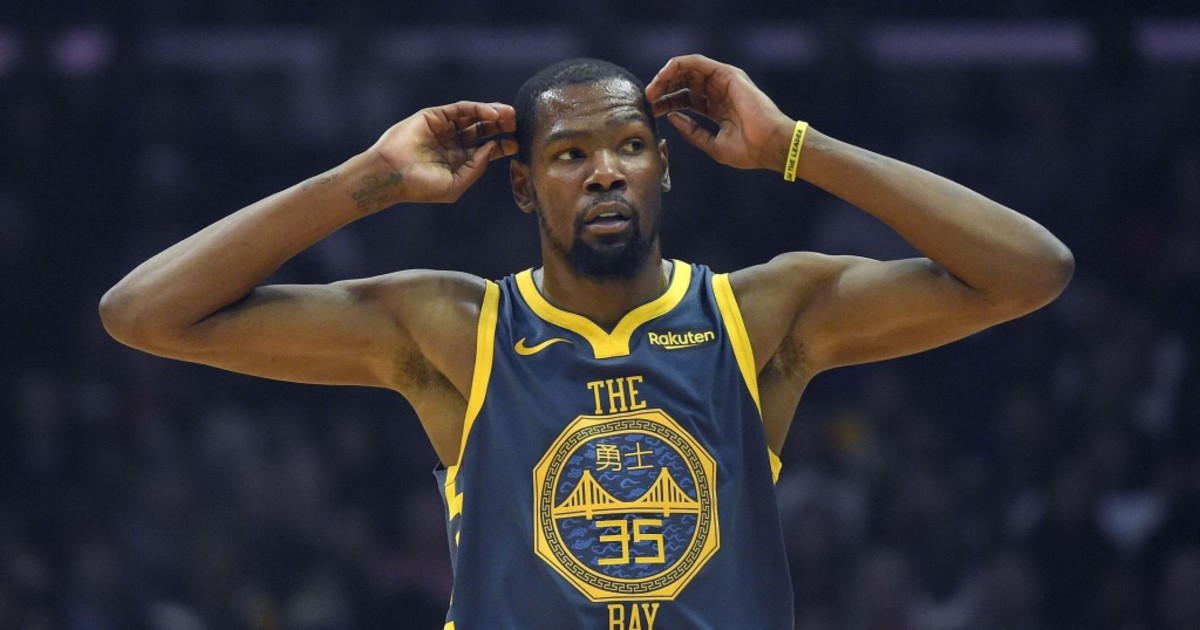 Following Kevin Durant's confrontation with Draymond Green after their loss against the Clippers, insiders could see that Durant actually told Green "that's why I'm going" and Draymond dared him to talk about his impending free agency.
To make things even worse for the Warriors, according to an unnamed player, there's absolutely no way that Durant returns to the team after what was said in the locker room, as Marcus Thompson II reported.
"Durant's free agency has been a low-key issue with the players," wrote Thompson. "It registered as a small irritation. The burden of talking about it, reading about it, hearing about it, grew heavier in Year 3 of the Durant Experience. Players like Green and Klay Thompson, who also have free agency pending, have been lumped into the frenzy. Both have declared they want to stay with the Warriors. But because of Durant's uncertainty, the future of the dynasty is in the air and such leads to speculation Green and Thompson have to address."
Kevin Durant is a free agent next summer and Stephen A. Smith thinks the Lakers are the front-runners to sign one of the best players in the league.
"I'm hearing the Knicks and the Lakers, with the Lakers having the edge. That's what I'm hearing. Two weeks ago, I heard the Knicks had the edge. Now, I hear the Lakers have the edge. Let me tell you something, it appears to be one of those two teams which is Kevin Durant's next destination. But Golden State is telling me: 'There's no way in hell we believe he's leaving. We believe Kevin Durant's gonna stay.'"
Could the Warriors' drama push Kevin Durant to the Lakers? 👀 #LakeShow

Listen to the @stephenasmith podcast 🔊 https://t.co/k62jPBBwMl pic.twitter.com/lOeEFSiouQ

— ESPNLosAngeles (@ESPNLosAngeles) November 15, 2018
We'll see what is the next move by Kevin Durant and who will break the Warriors' Dynasty.
The Sixers Want Kyle Korver And Kentavious Caldwell-Pope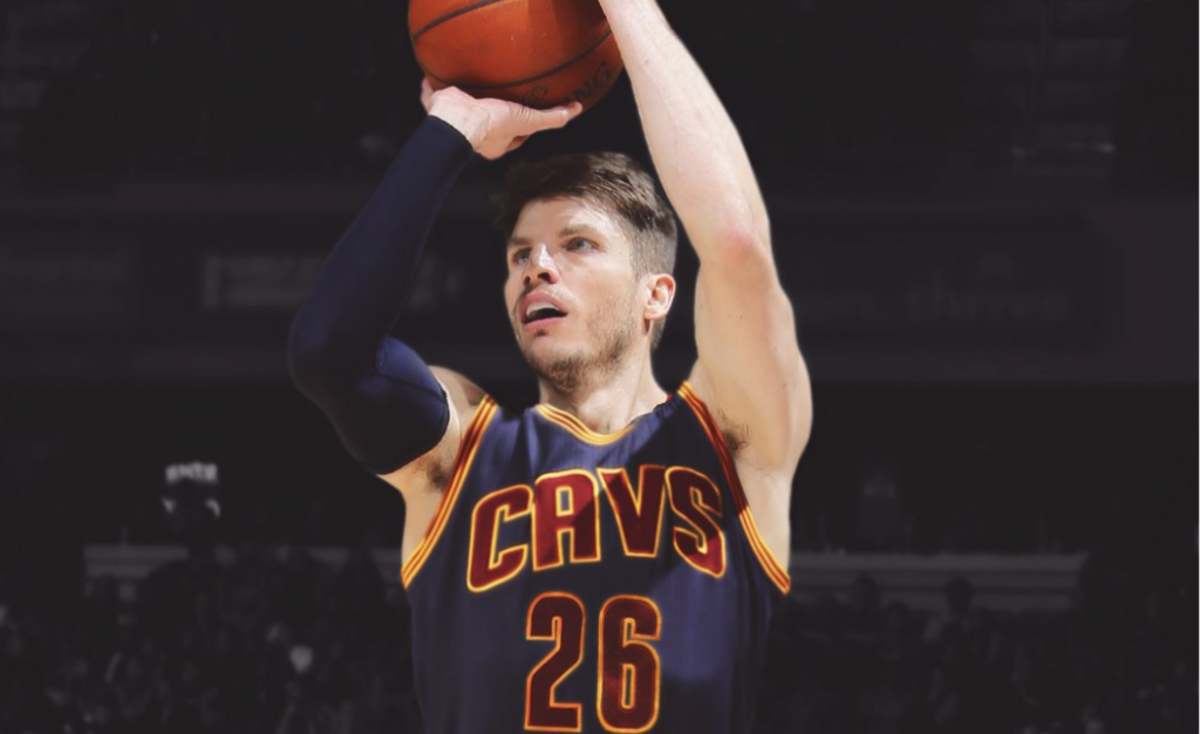 After landing Jimmy Butler, the Sixers are nowhere near done and are looking to add yet another shooter to their roster. Naturally, Kyle Korver may be their priority, according to a report from the Ringer.
The Sixers need shooting in a bad way after losing Saric and Covington. They talked a trade with the Cavaliers for Kyle Korver during the offseason and retain interest now, according to league sources. Knicks shooting guard Courtney Lee is also available. Shooters are a scarcity on the market, though; the Sixers may need to look to the buyout market like they did late last season with Marco Belinelli and Ersan Ilyasova. No matter the player, it should be a priority to retain flexibility heading into next summer.
Moreover, if they strike out on the veteran swingman, the Sixers might as well pursue Kentavious Caldwell-Pope, who's not seeing much playing time with the Lakers, as per Kevin O'Connor.
"Philadelphia still has some work to do to get to (the Finals). I mean, they traded arguably their best shooters aside from JJ Redick. Now their depth is depleted, they need to add shooting. I had in my article on Saturday that they still retain interest in Cavs wing Kyle Korver. I've since heard that Kentavious Caldwell-Pope on the Lakers is a guy they could have eyes for."
KCP plays only 18 minutes per game and maybe the best solution will be if the Lakers trade him for the future picks.
Top 5 Best Destinations For Carmelo Anthony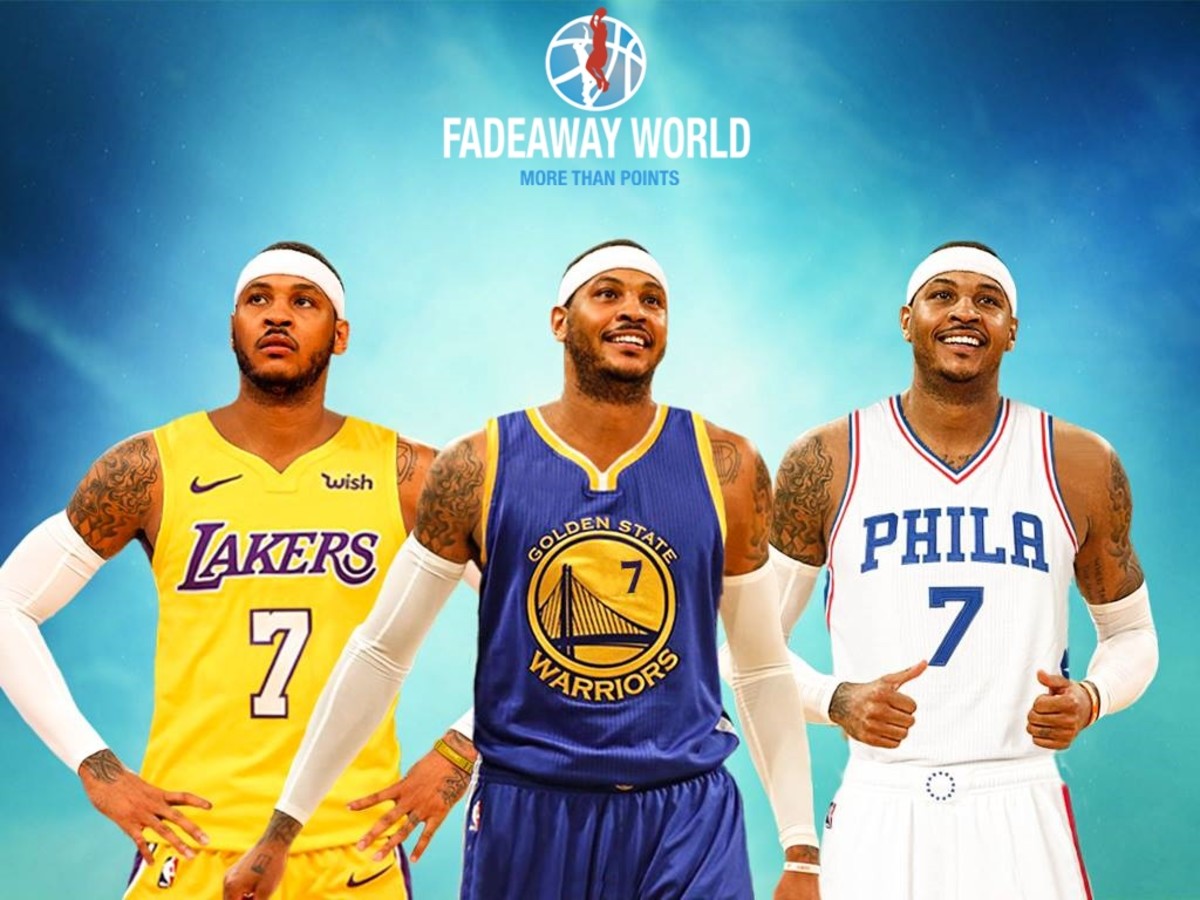 Carmelo Anthony can't be traded until December 15th, but his time with the Houston Rockets is over. Obviously, even despite his poor performances, there's still going to be some market for the veteran.
So, Kyrie Irving already stated that they need a 14-15 year veteran, should it be Carmelo? The Pelicans were also reportedly interested in landing him, according to Brenden Ertle, while the Philadelphia 76ers denied their interest in the veteran.
Check the 5 best destinations for Carmelo Anthony.
Jimmy Butler Will Test Free Agency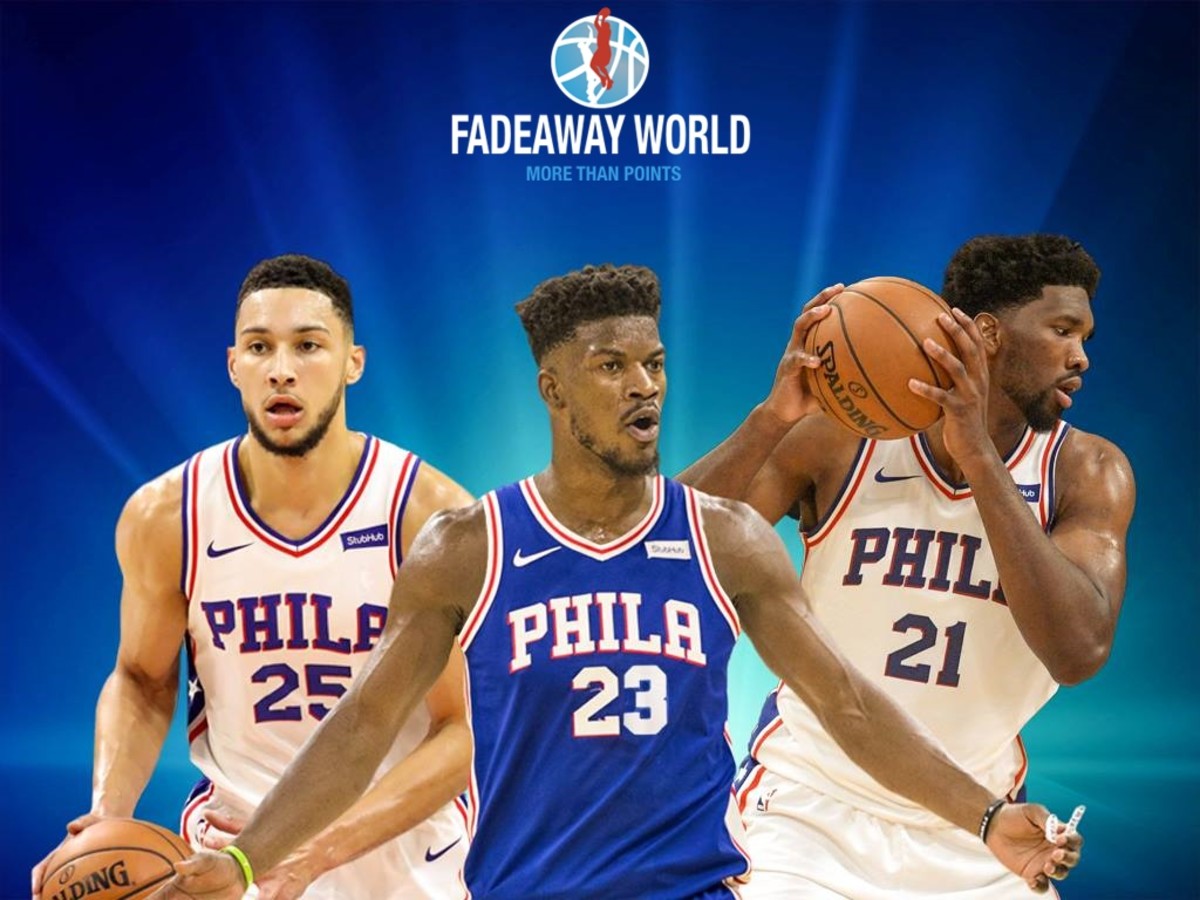 The Philadelphia 76ers made a very aggressive move by trading away Robert Covington and Dario Saric in order to get Jimmy Butler in town, but even despite's Butler's joy to join the team, he's going to test free agency.
According to Jeff Siegel, Jimmy Butler:
Butler theoretically could sign a contract extension with the 76ers before hitting free agency on July 1. However, the NBA's most recent collective bargaining agreement greatly impacted veteran extensions, so what are the chances Butler doesn't make it to July as a free agent, without a newly inked contract with the 76ers? The answer, unfortunately for Philadelphia, is almost zero, for the same financial reasons Butler was uninterested in the maximum extension Minnesota offered him a few months ago.

Butler is eligible to sign an extension with the 76ers at any point between now and June 30, the day before he would become an unrestricted free agent, and while the new CBA does allow for a more flexible extension system than previously, it won't be nearly enough to persuade Butler to sign.

An extension for Butler can begin at only 120% of what he's currently making, which tops him out at a four-year extension worth a grand total of $110 million.
Even if it's for financial purposes, the controversial guard/forward isn't going to immediately commit with the Sixers long term, according to Forbes' Jeff Siegel, even though he's expected to come back.
Kawhi Leonard May Stay With The Raptors?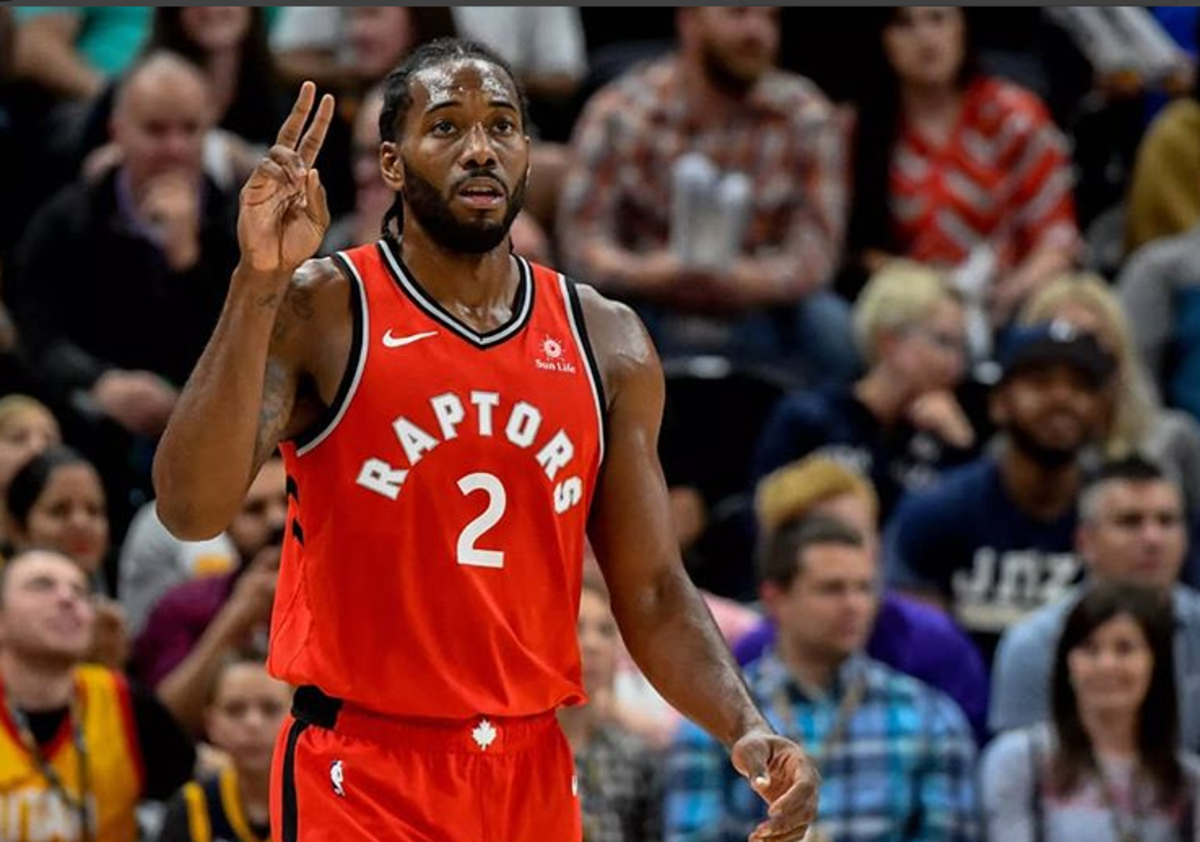 Kawhi Leonard looks like a perfect fit with the Toronto Raptors and they're currently at the top of the Eastern Conference, so even despite the rumors stating that the All-Star is interested in joining the Clippers, he may actually stay.
As a matter of fact, Leonard's longtime teammate Danny Green even stated that he's going to have a hard time trying not to stay put at Canada, so perhaps he knows something we don't know yet.
Teammates Don't Like DeAndre Jordan?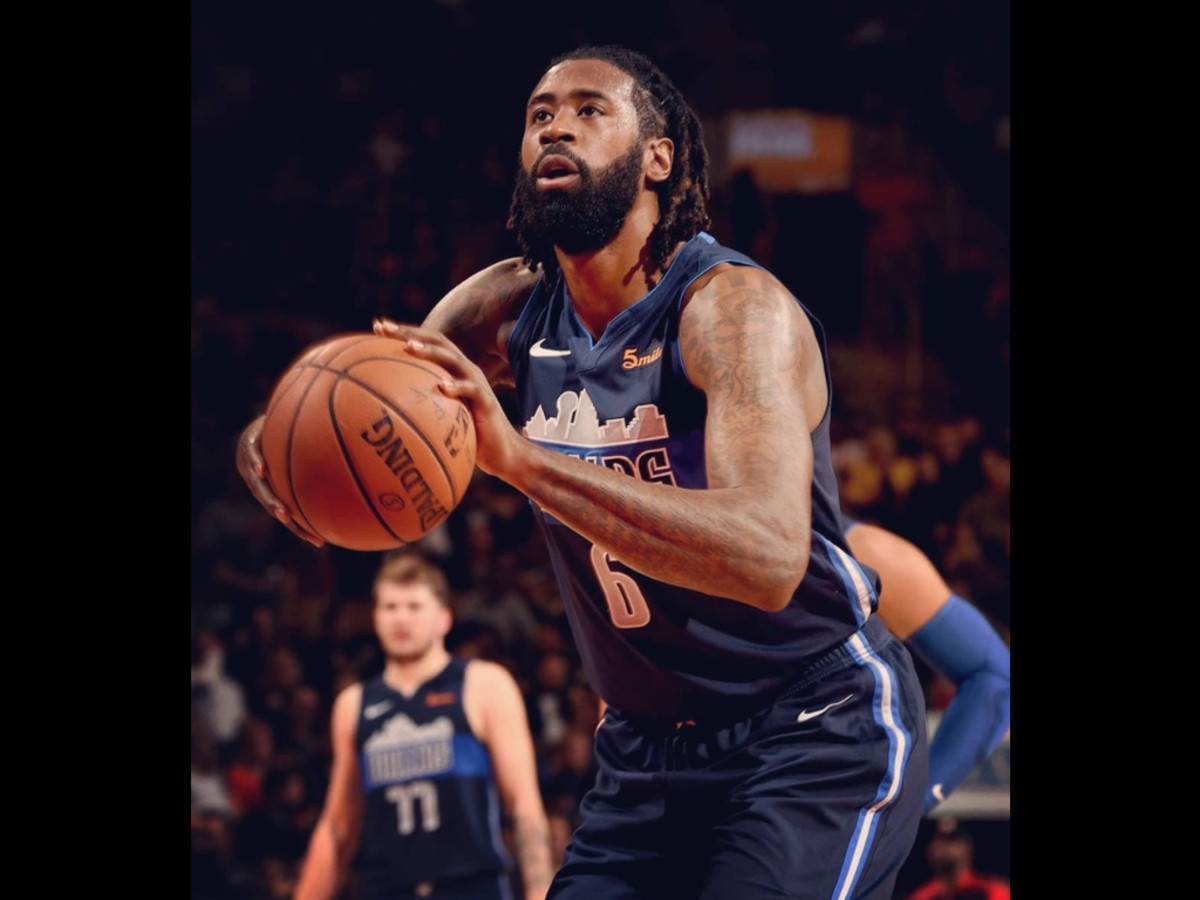 Even despite his good personal statistics, it seems like the Dallas Mavericks haven't improved much upon DeAndre Jordan's arrival, and he's reportedly being quite selfish and unwilling to play defense anymore.
ESPN's Tim MacMahon recently described Jordan as being a major disappointment for the Mavericks this season with his selfish actions on the court.
"Don't be deceived by DeAndre Jordan's solid statistics. He has been a major disappointment for the Mavs. He has rubbed teammates the wrong way with what they perceive as selfish play, the most blatant example being when he stole an uncontested rebound from Luka Doncic by putting his forearm in the prized rookie's back and tipping the ball away. Jordan's disinterest in playing help defense has been a big problem as Mavs opponents light up the scoreboard."
The standout big man has been a major disappointment for the Mavs and has "rubbed his teammates the wrong way" according to Tim Macmahon, so they may try and move him during his contract year.