Some fans just refuse to let go of the past, as they're always cherishing the good old days when basketball was better, simpler, tougher and those young blood weren't just chugging threes after threes.
Others, like us, just enjoy basketball as it is, regardless of who's playing, as we appreciate the way this beautiful sport is evolving.
Naturally, for fans whose team isn't relevant anymore, that's not an easy thing to do.
A team that has lost most of their punch over the last couple of years is the former almighty Miami Heat. So, in order for those die-hard Heat fans, we're going to help them reminiscence their glory days, letting them know about their team's All-Decade starting 5.
Point Guard: 16-17 Goran Dragic
20.3 PPG, 3.8 RPG, 5.8 APG, 1.2 steals, 1.6 3PTS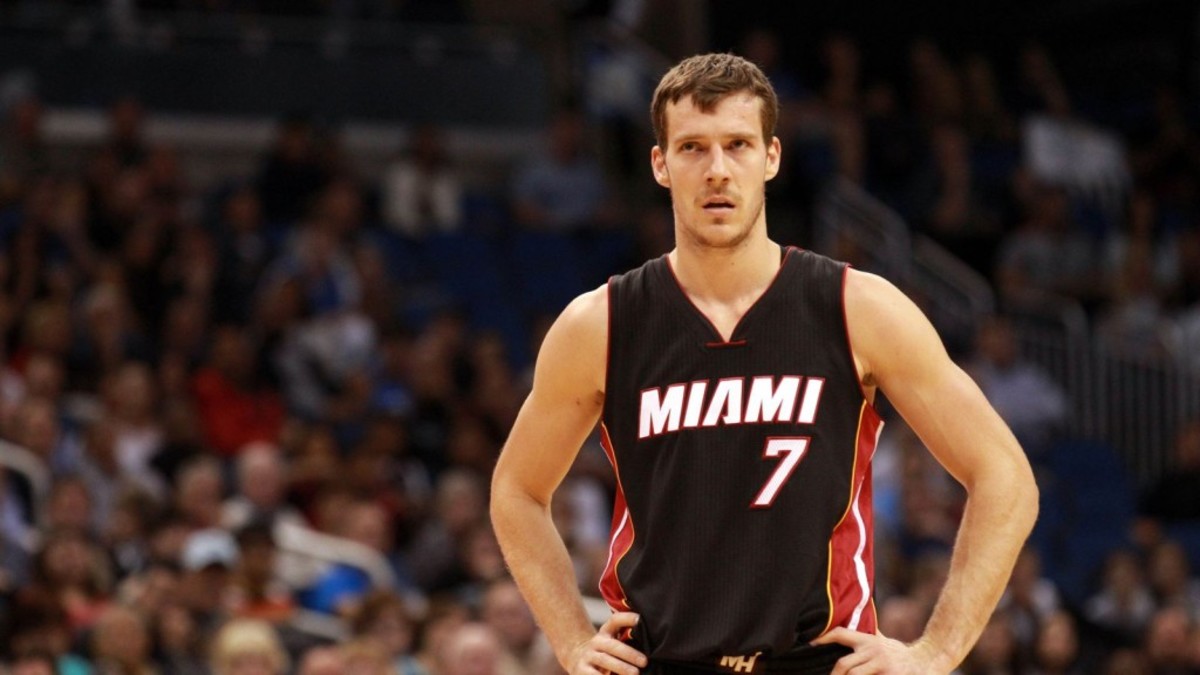 When Goran Dragic first got the Miami Heat, he looked like a star in the making, but at 30 years old, he just wasn't able to live up to expectations and maintain those performances through time.
Still, he was a major stud during the 16-17 campaign at both guard spots, but he was unable to translate that kind of performances into team success, mostly due to the lack of a truly capable supporting cast.
Shooting Guard: 08-09 Dwyane Wade
30.2 PPG, 5.0 RPG, 7.5 APG, 1.1 3PTS, 2.2 SPG, 1.3 BPG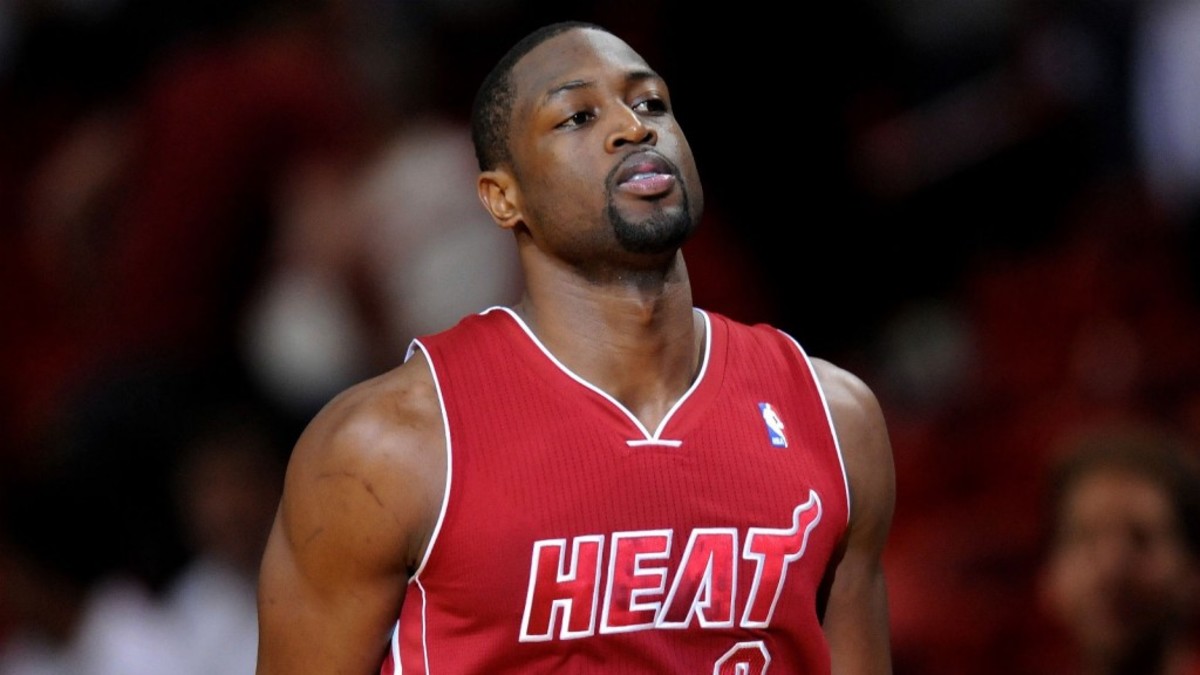 Dwyane Wade is the ultimate Heat player. He's the most important player in team history and the main responsible why they have 3 NBA Championships, regardless of the fact that he had Shaq and LeBron playing next to him.
Back in 09, there were just a handful of players ahead of Wade in the MVP ladder. He averaged a career-high 30.2 points en route to his lone Scoring Title, while also being the league's best backcourt defender.
Read More
Philadelphia Sixers: The Best Starting Lineup Of The Last Decade
The Game Everyone Wants To Watch: Team California vs. Team Europe
The Yugoslavia Dream Team That Would Surprise The World
Small Forward: 12-13 LeBron James
26.8 PPG, 8.0 RPG, 7.3 APG, 1.7 SPG, 0.9 BPG, 1.4 3PTS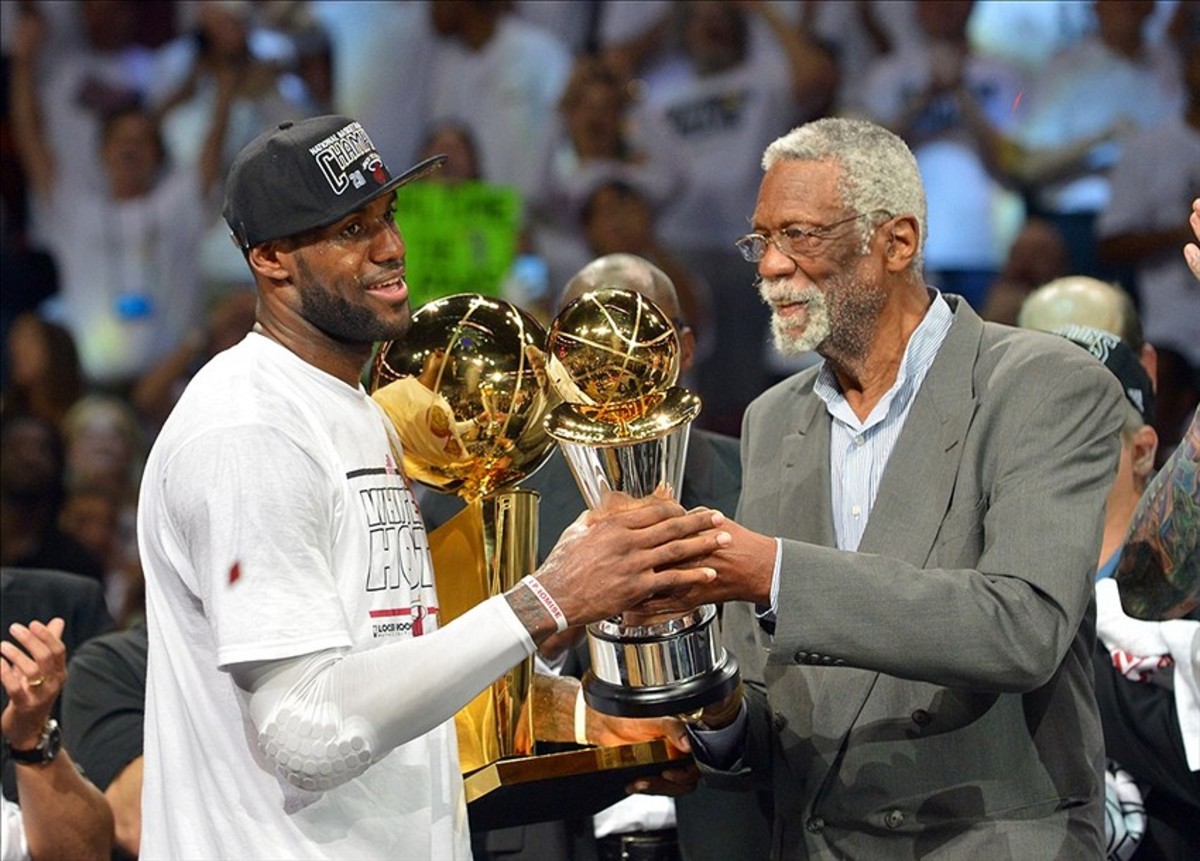 The 2012-13 campaign was arguably LeBron James' best season in the Association. That year, the King led the Miami Heat to the NBA Championship by beating the San Antonio Spurs and winning the NBA Finals.
Moreover, he had won the regular season MVP as well, winning back-to-back accolades and establishing as the best player in the world. The next year, the Spurs would take the Trophy back and run the King out of town, but that's a different story.
Power Forward: 12-13 Chris Bosh
16.6 PPG, 6.8 RPG, 1.7 APG, 0.9 SPG, 1.4 BPG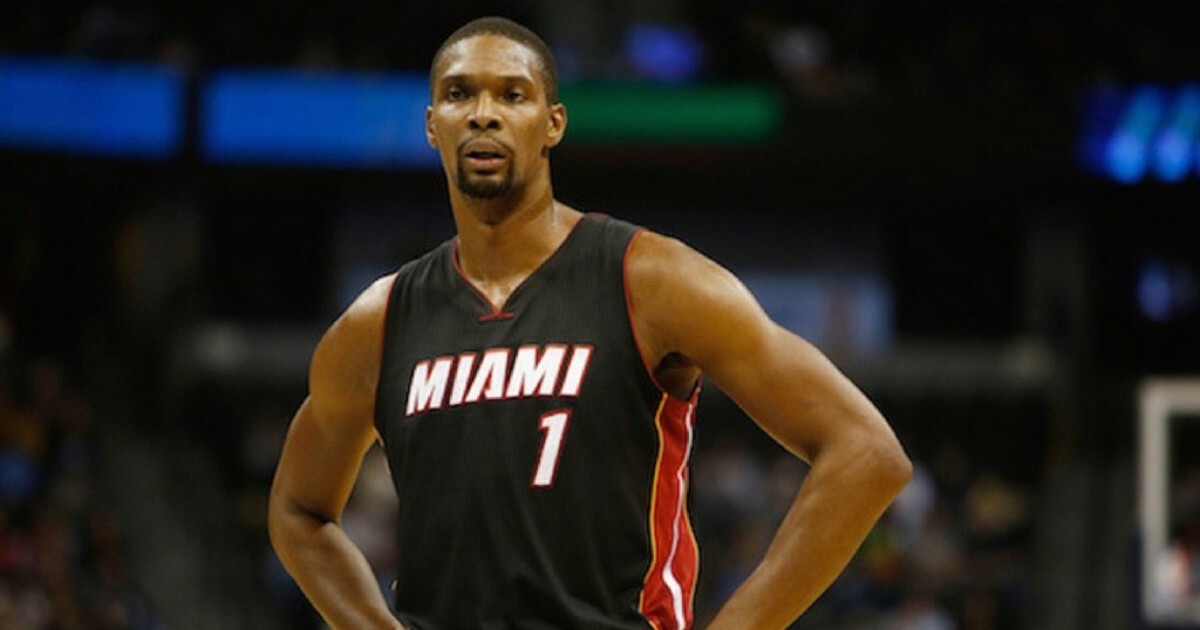 People tend to forget how good and important Chris Bosh was for the Miami Heat back in the day, embracing a lesser role the same way Kevin Love did despite being the Toronto Raptors' ultimate leader.
Bosh could stretch the floor, guard in the perimeter or play below the rim. He was a willing passer, a crafty scorer and a great overall player whose greatness was overlooked by fans because of his teammates.
Center: 16-17 Hassan Whiteside
17.0 PPG, 14.1 RPG, 2.1 BPG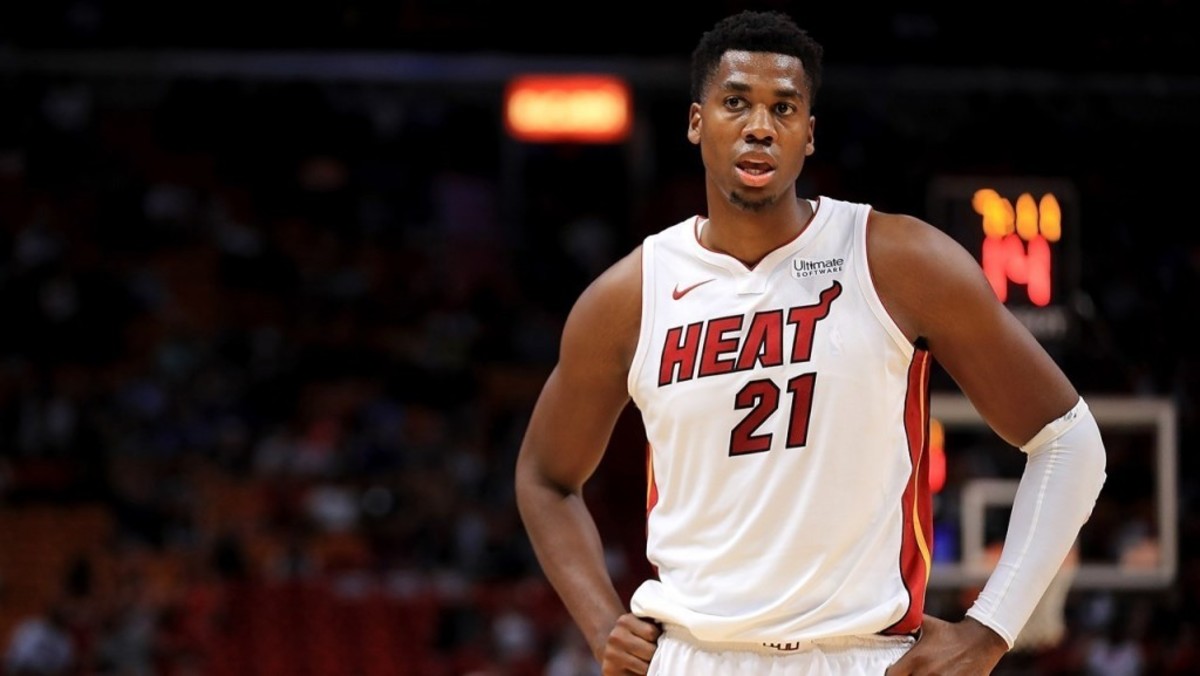 Coming off a career year when he made the league's All-Defensive team and led the Association in blocks, Hassan Whiteside kept the momentum going the year after as he looked poised to be one of the league's most dominant big men.
Throughout the 2016-17 campaign, Whiteside led the league in boards per game and secured himself as one of the most overpaid players. Now, they're pretty much stuck with him until his deal runs out.