Most NBA players have their bodies covered by tattoos, something that's pretty normal nowadays in sports, especially considering the kind of exposure they get.
Nonetheless, over the course of history, we've seen some pretty odd tattoos that even look pretty dope, we can't just get a hold on their meaning, which seems random, at least at first glance.
If you're curious, we're going to let you know about the meaning of some crazy tattoos by NBA stars.
Kobe Bryant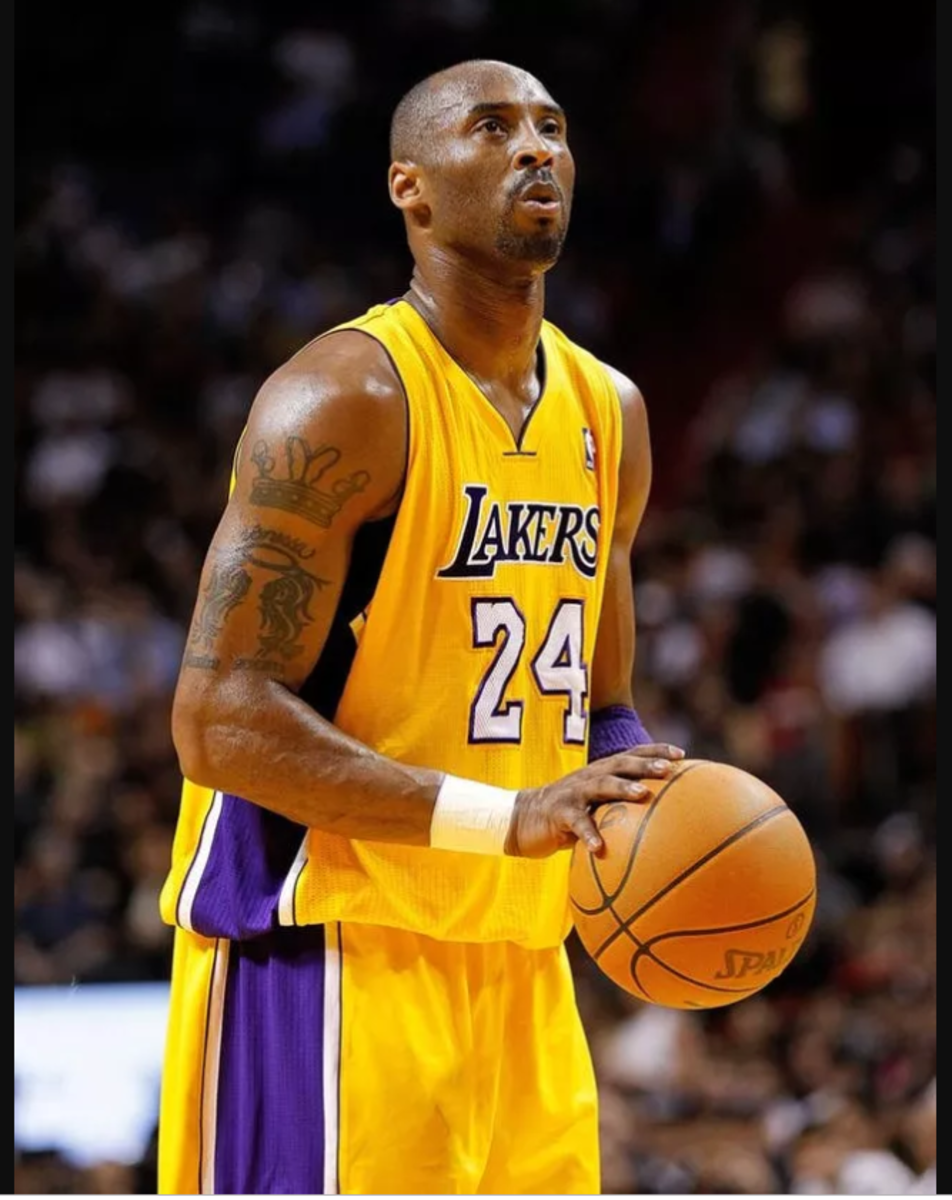 Whether you're a fan of Kobe Bryant or not, there's simply no way you've missed the tattoo he's got on his right arm, some sort of a crown with a couple of abstract images below that and a butterfly at the top.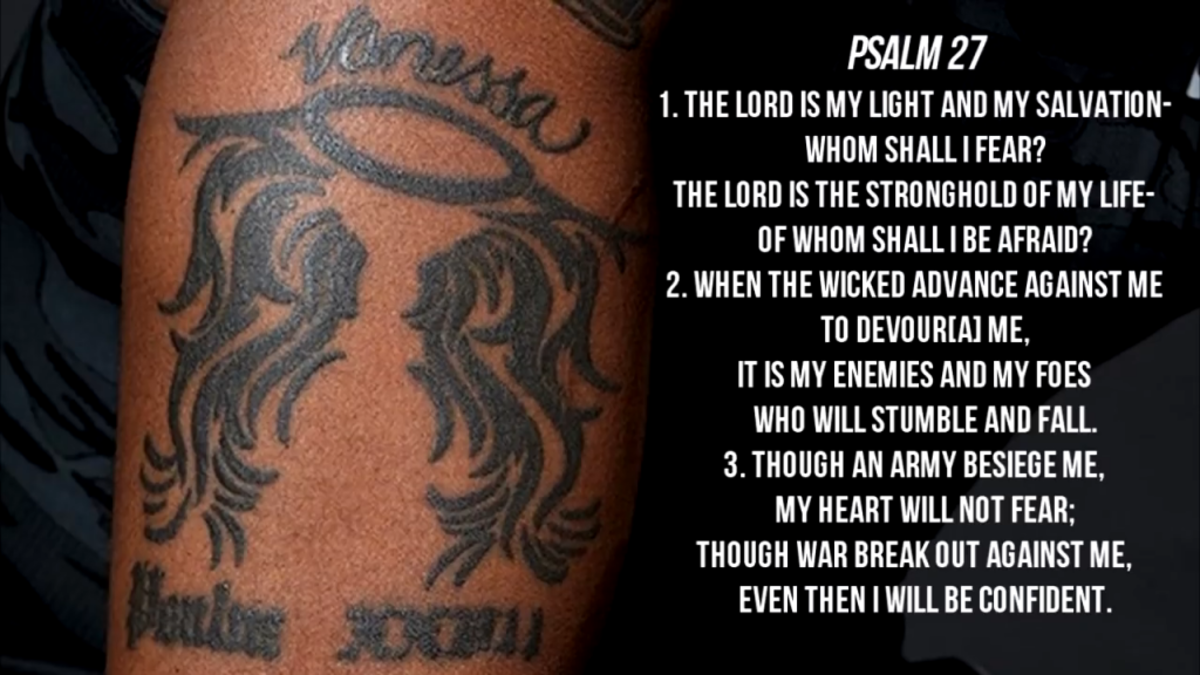 Below it, you can read his wife's Vanessa's name next to angel wings and Psalm 27. This tattoo is a tribute to his wife to represent the importance of family following his adultery scandal. The crown represents himself, while the butterfly represents his daughters.
LeBron James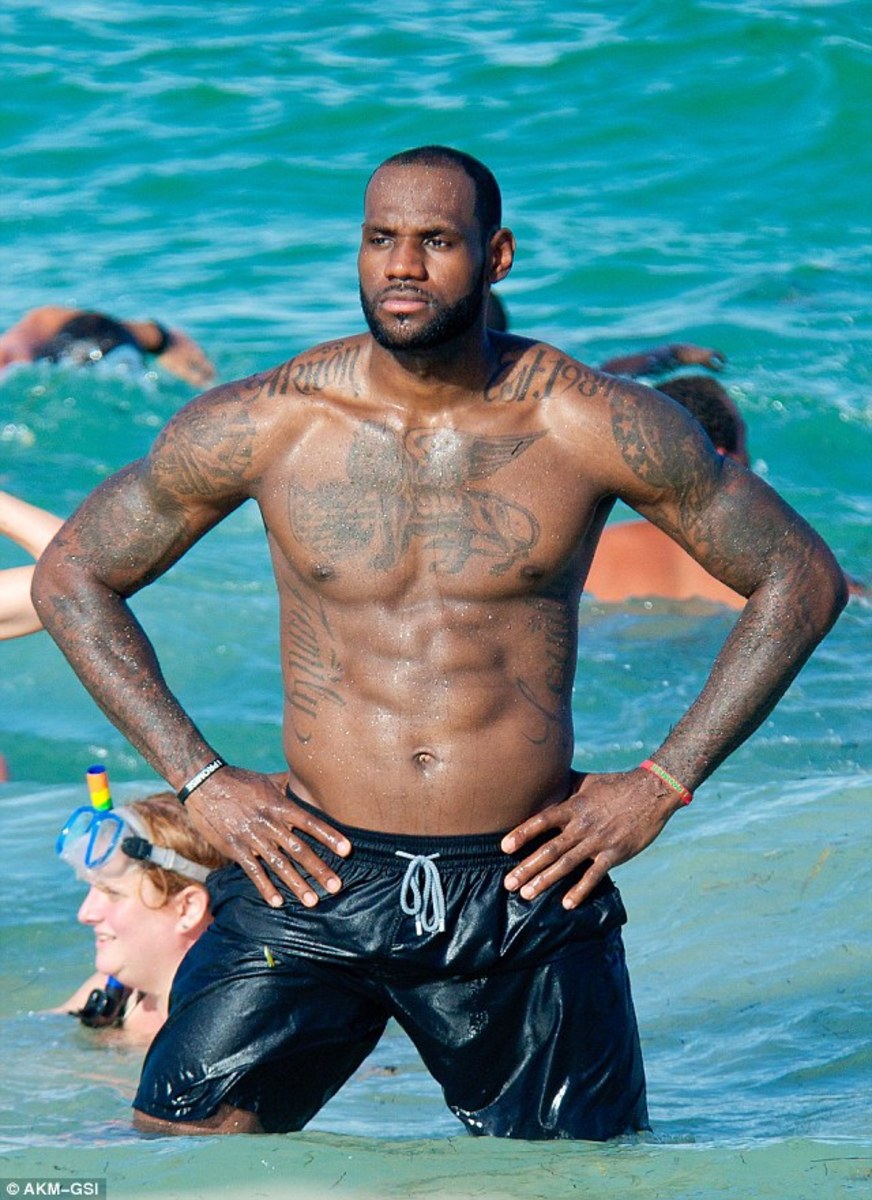 LeBron James' body is pretty much fully covered by tattoos, but even among all that ink, there's one that seems to stand out from the pack, the word "Chosen", that goes across his entire back from shoulder to shoulder.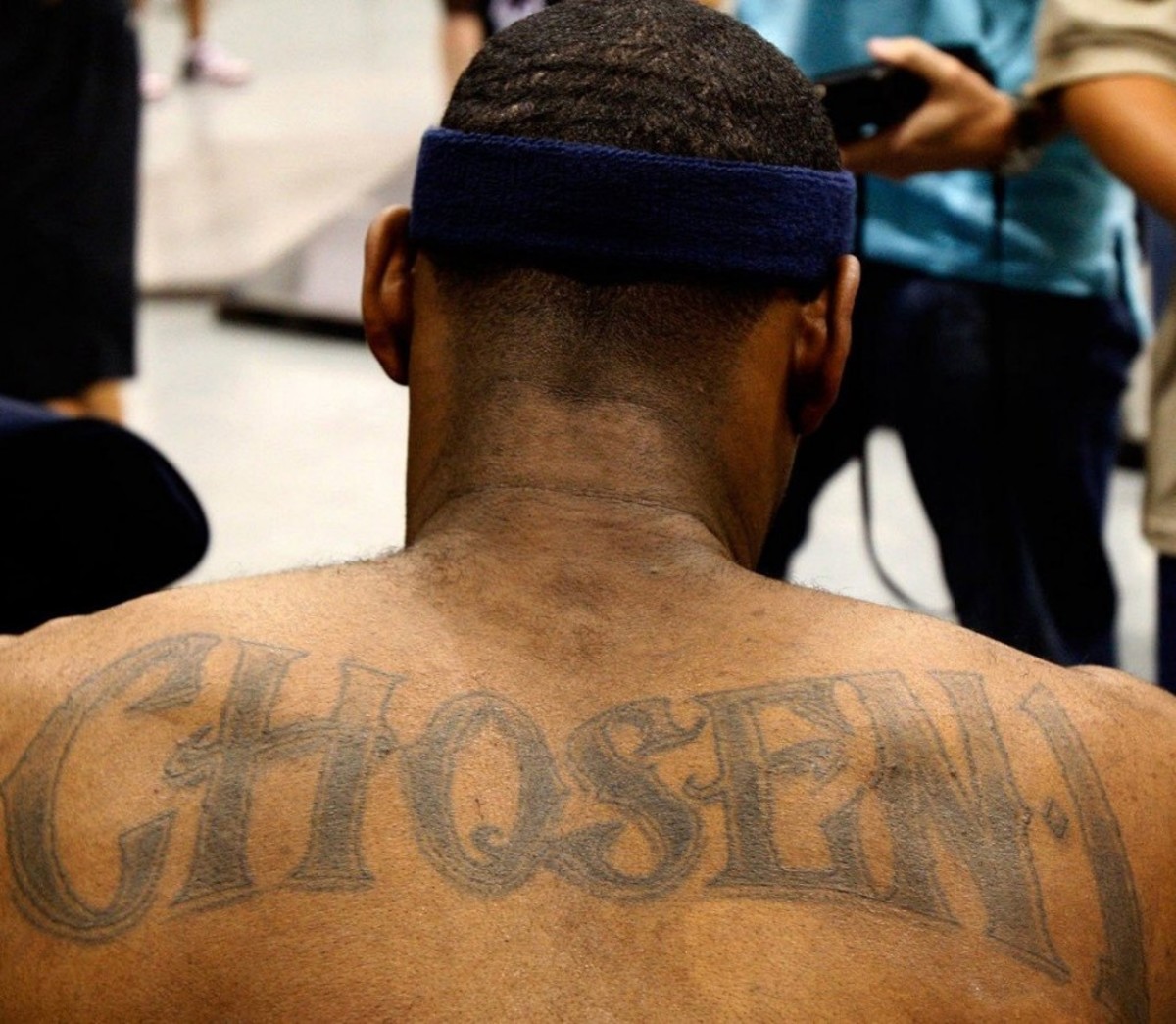 James was labeled by Slam Magazine as "The Chosen 1" and he's still living up to that nickname today. Also, he's got the word "witness" on his right leg, his initials on his triceps, and a quote from Gladiator.
Wilson Chandler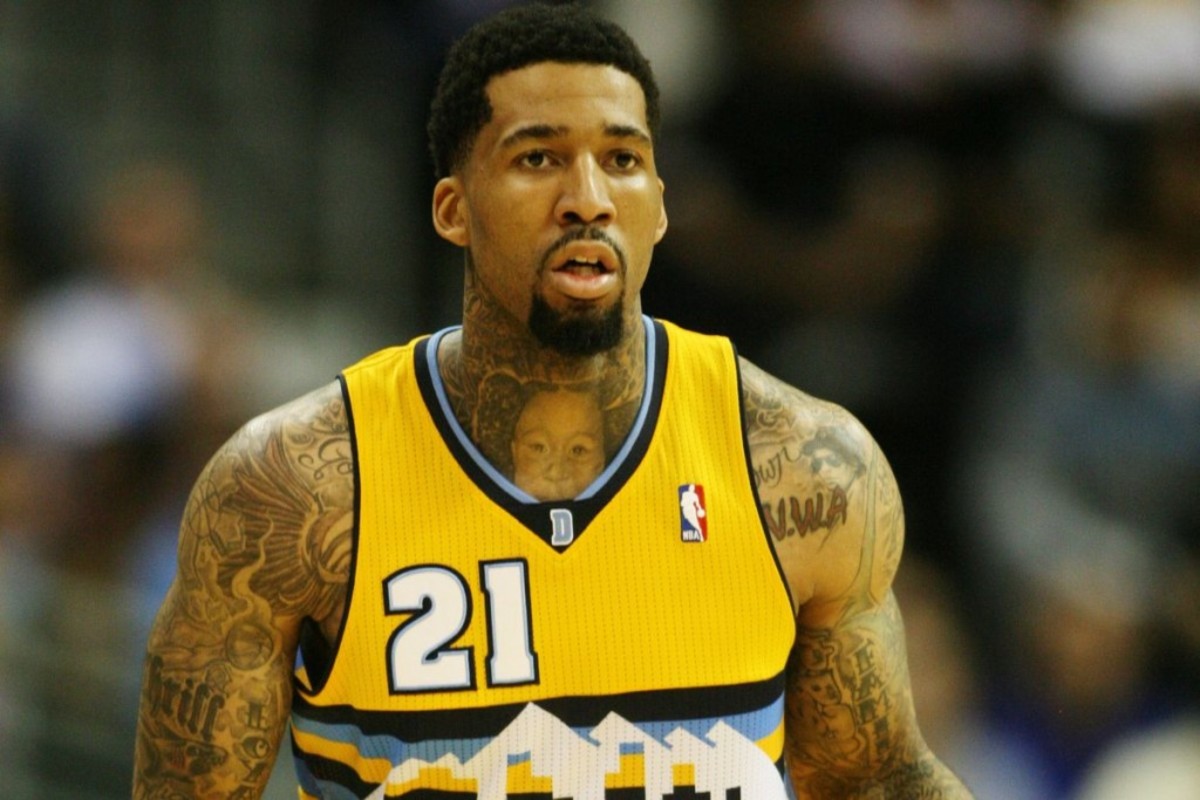 Wilson Chandler has spent more time on the tattoo parlor than most NBA players, as he's pretty much covered from the neck down. He has 11 very interesting tattoos.
Either way, you just can't help but notice the most meaningful tattoo on his body, the one that sits right below his beard on the center of his neck, which is a portrait of his daughter. Also, he's got a huge tattoo of a juggernaut on his back with the word unstoppable, which stands for his strength and explosive dunks.
DeAndre Jordan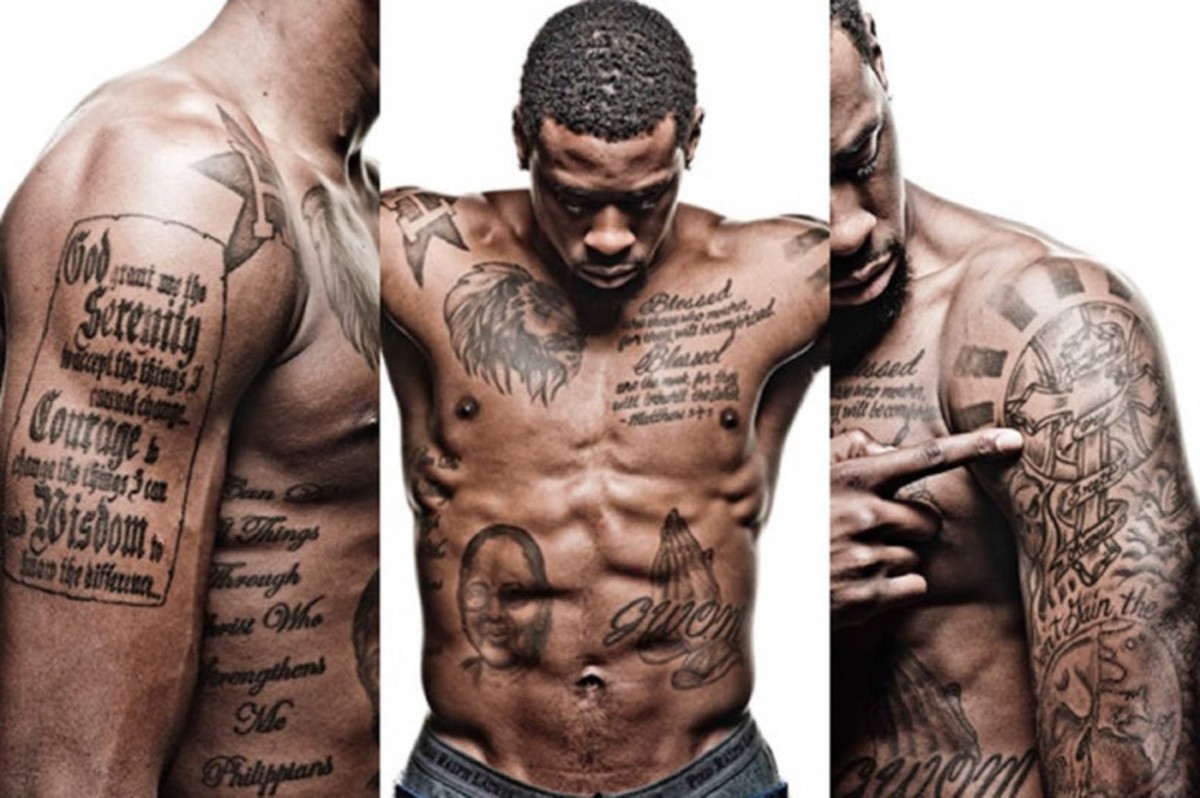 As a matter of fact, DeAndre Jordan is also almost fully covered in ink, and most of them hold great meaning behind them, so we're just going to focus on the handful of tattoos that we like better.
He's got a capital letter H inside a star on his right shoulder, which represents his hometown Houston. He's got a cross and a basketball on his left shoulder wrapped around with the name of his mother and brothers. Also, he's got his grandma's portrait tattooed as well.
Read More
Can You Remember NBA Players Without Tattoos?
Top 7 NBA Appearance Transformations
Chris Andersen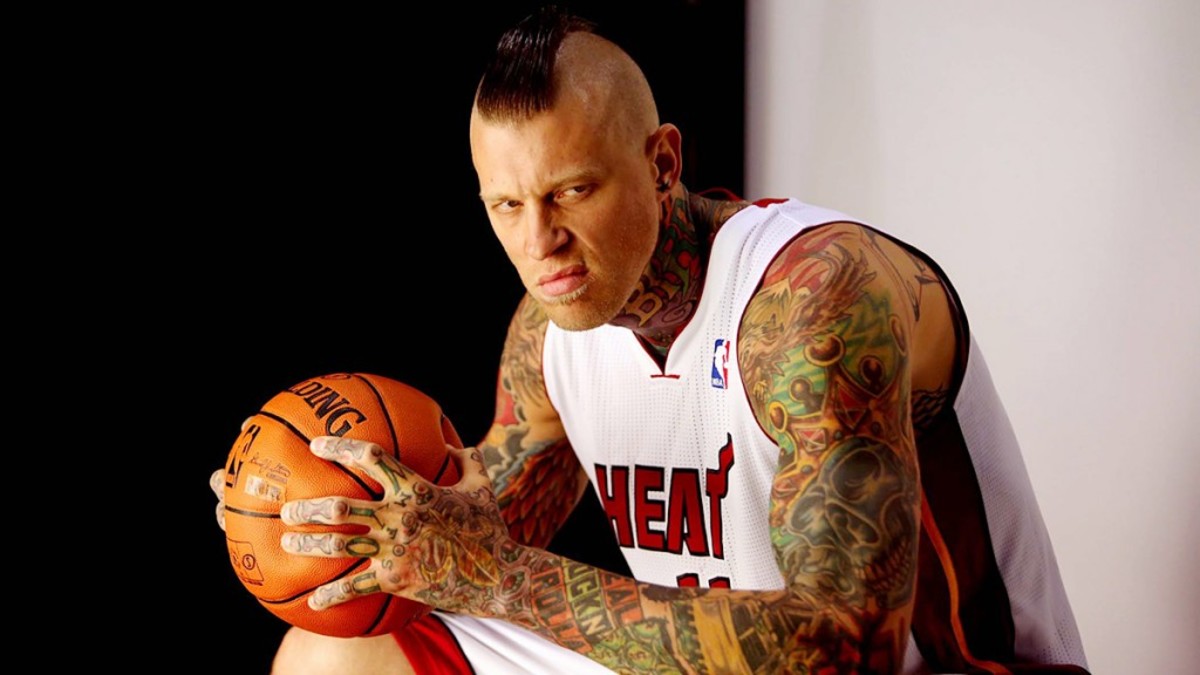 And obviously, if we're talking about tattoos and NBA players, we've got to take a look at the Birdman, whose iconic mohawks, tattoos, and great hops helped him make a name for himself in the league.
Following a 3-year suspension for testing positive on drug tests, Andersen committed to rehab and going back to the league. He tattooed 'Free Bird' on his neck as a shoutout to his favorite band, Lynyrd Skynyrd, whose lyrics helped him go through bad times. He uses his tattoos to motivate himself and keep pushing forward to never give up on his dreams.
If you want to check more information, watch this video: