Most NBA players have their bodies almost entirely covered by tattoos, as they remind them of meaningful events in their lives, people that meant a lot of them growing up, or just because they look pretty dope on their bodies.
When it comes to interesting or strange tattoos, NBA players really stand out from most human beings for sure, as we tend to notice players even if they're not that good, just because of the ink on their bodies.
As you may know by now, some NBA stars have quite some bizarre tattoos, and their meanings may be tough to guess for most of us. That's why today, we're going to help you guys out and let you know about the meaning behind some of their tattoos.
Jason Terry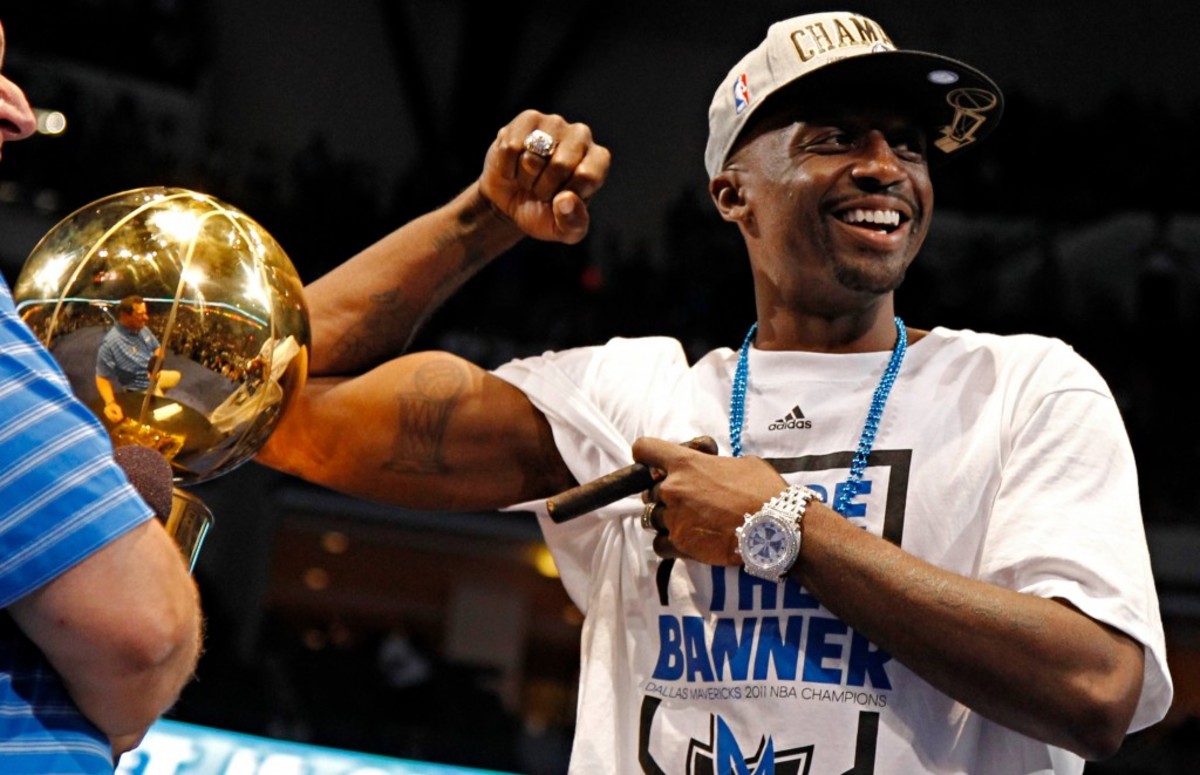 Before the beginning of the 2010-11 season, Jason Terry surprised everybody by getting a tattoo, as he got a Larry O'Brien Trophy (NBA Championship) on his bicep, showing how sure he was of the Mavericks' chances to win the title.
The Mavs weren't that favored, to be honest, but they wind up overcoming all adversity and defeating LeBron James and the Miami Heat in the Finals. Could you imagine if he got traded or waived?
JR Smith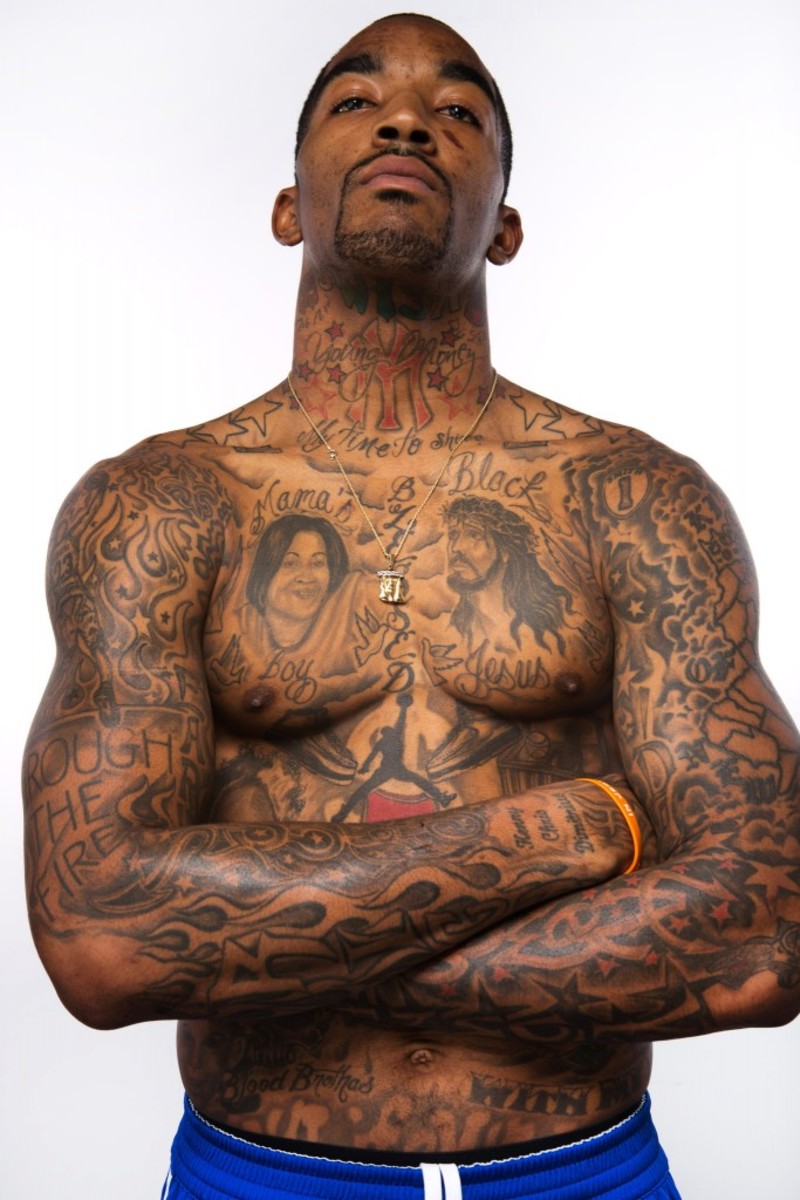 JR Smith is known for two things: His shenanigans and his tattoos, but mostly the fist. Even so, with almost his entire body covered by ink, he's got some pretty interesting tattoos as one of the most decorated players in the league.
On a curious note, he said that he hated tattoos growing up and though he'd never get one. He got his first tattoo at age 16: a Vince Carter poster dunk with him on it instead of Vince. Also, he's got the NBA logo on his finger, meaning he's "married" to the game of basketball.
Read More
The Meanings Behind Tattoos Of NBA Players: Kobe Bryant, LeBron James And Others
Can You Remember NBA Players Without Tattoos?
Markieff And Marcus Morris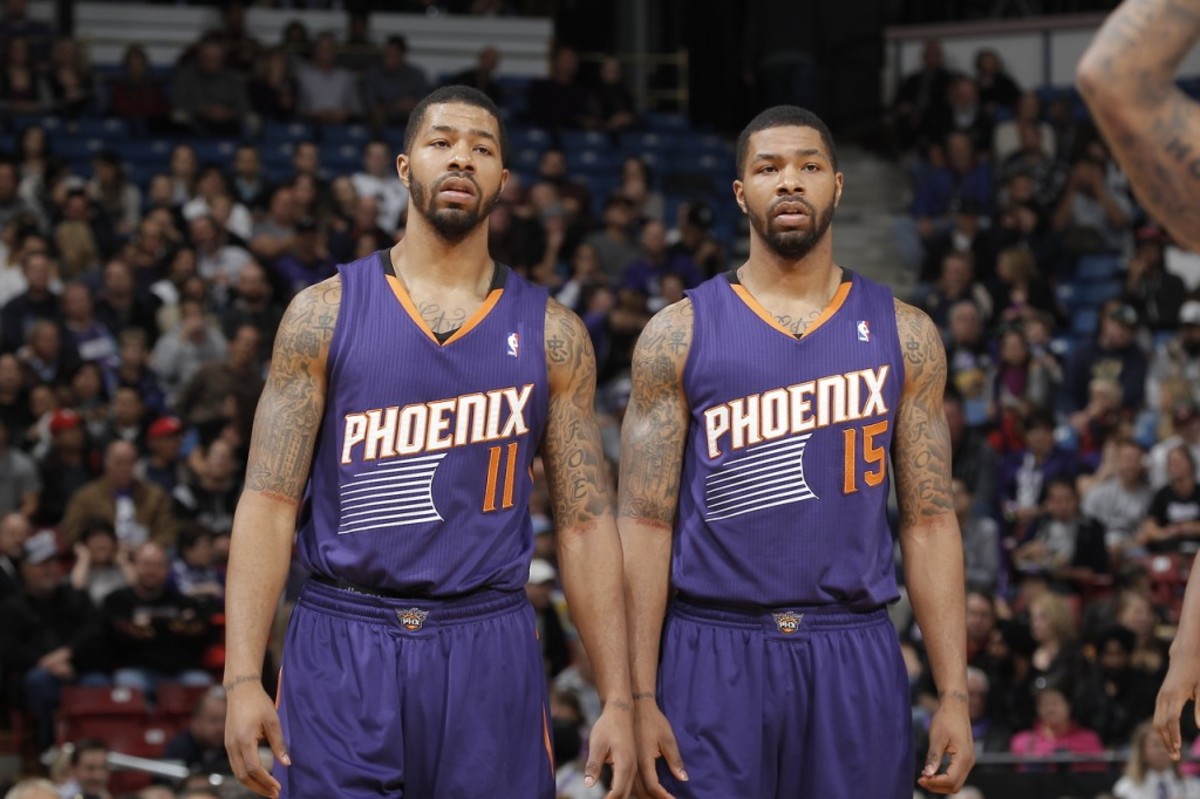 Markieff and Marcus Morris are identical twins and they're pretty much impossible to tell apart, because of the fact that they have almost matching tattoos as well, which may seem kind of crazy for most of us.
They both have a shoutout to Philadelphia on their right arm as a reminder of their tough childhood surrounded by drugs and violence. Also, they have two praying hands holding a basketball on the left arm with the words "a gift from God", as well as the acronym F.O.E, which stands for "Family over Everything".
Mike Scott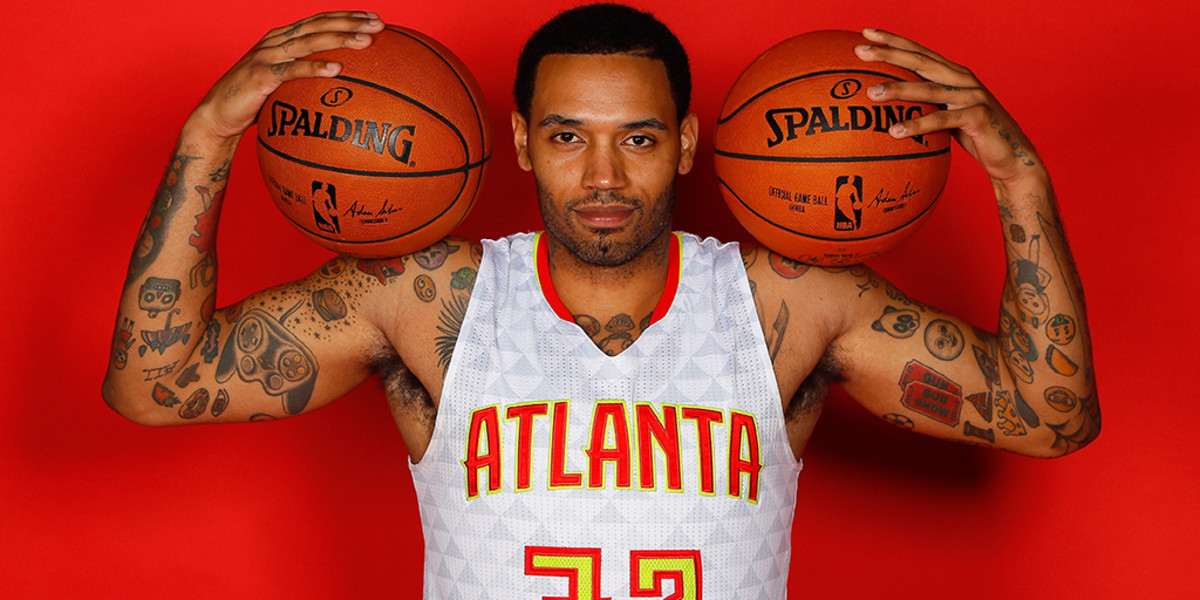 Mike Scott hasn't been able to truly stand out in the basketball court due to his talents, but he's a guy you'd definitely notice because of the number of tattoos he has, mostly inspired by modern technology and social media.
Scott's body's almost entirely covered with emojis. Yes, the same emojis we use in WhatsApp and Facebook. The reason for it? Simply because he uses a lot of emojis when texting or using social media.
Check the video for more information: