Kobe Bryant was, is and will always be quite a controversial guy when we're talking about the greatest players in the history of the game, and his haters are always giving him a hard time because of the fact that he just one MVP throughout his career.
While we recognize that winning an MVP award is no easy task, it's kind of difficult to make a point for the Black Mamba being the GOAT if you take this award into consideration, especially when compared with players of the likes of LeBron James and Michael Jordan.
Also, it's worth noticing that, since the 1975-76 season, only two players have won the MVP despite their team not winning 50 games through a season (Moses Malone in 79 and 82 and Russell Westbrook in 2017), as broadcasters and media voted nowadays, they'd take into notice individual performances as well.
Even so, while we acknowledge the importance of this award, looking back in history, it's pretty clear that Kobe was actually snubbed from the MVP at least 4 times over the last couple of decades, and we're going to break this down right now.
2002-03 NBA Season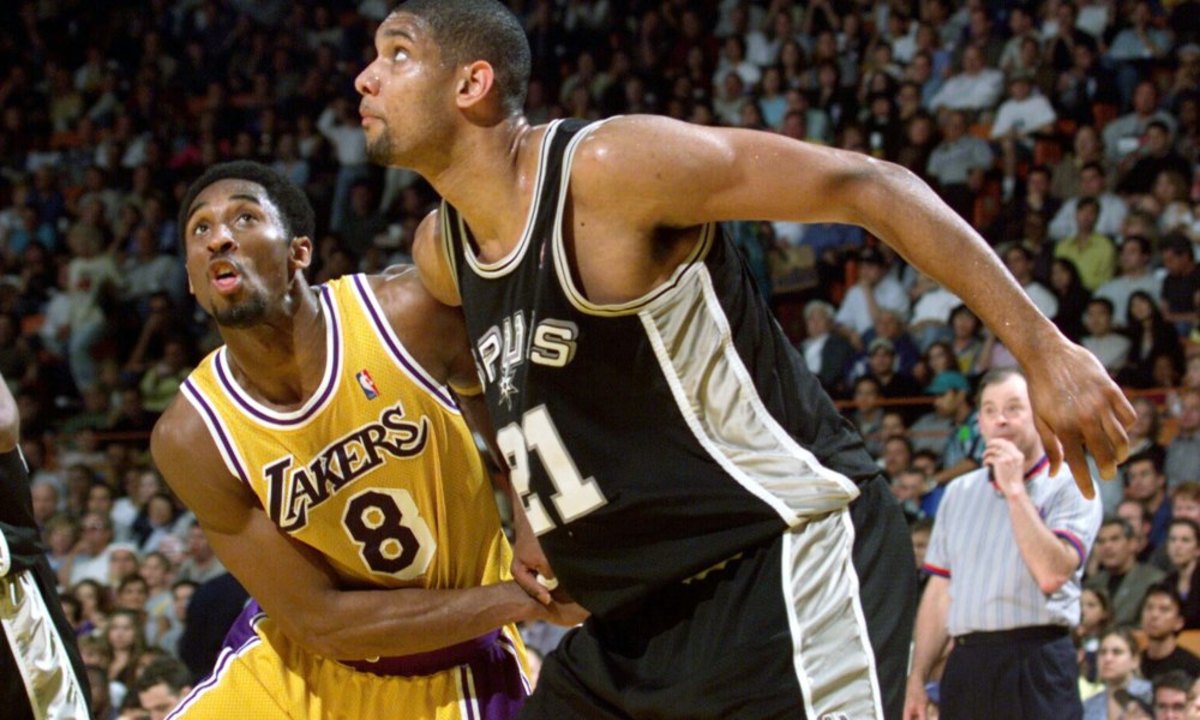 Tim Duncan: 23.3 PPG, 12.9 RPG, 3.9 APG, 0.7 SPG, 2.9 BPG, Shooting Splits: 51/27/71, 60-22 Record
Kobe Bryant: 3.0 PPG, 6.9 RPG, 5.9 APG, 2.2 SPG, 0.8 BPG, 1.5 3PG, Shooting Splits: 45/38/84, 50-32 Record
Tim Duncan had a hell of a run back in 2002-03, leading the San Antonio Spurs to the best record in the NBA and eventually to the NBA Championship after they beat the Nets 4-2 in the Finals.
Even so, you've got to admit Kobe's numbers were far more impressive, and he eventually took his 5th seeded Lakers to the Western Conference Semi-Finals. They both made the All-NBA first team, while also making the All-Defense squad.
2004-05 NBA Season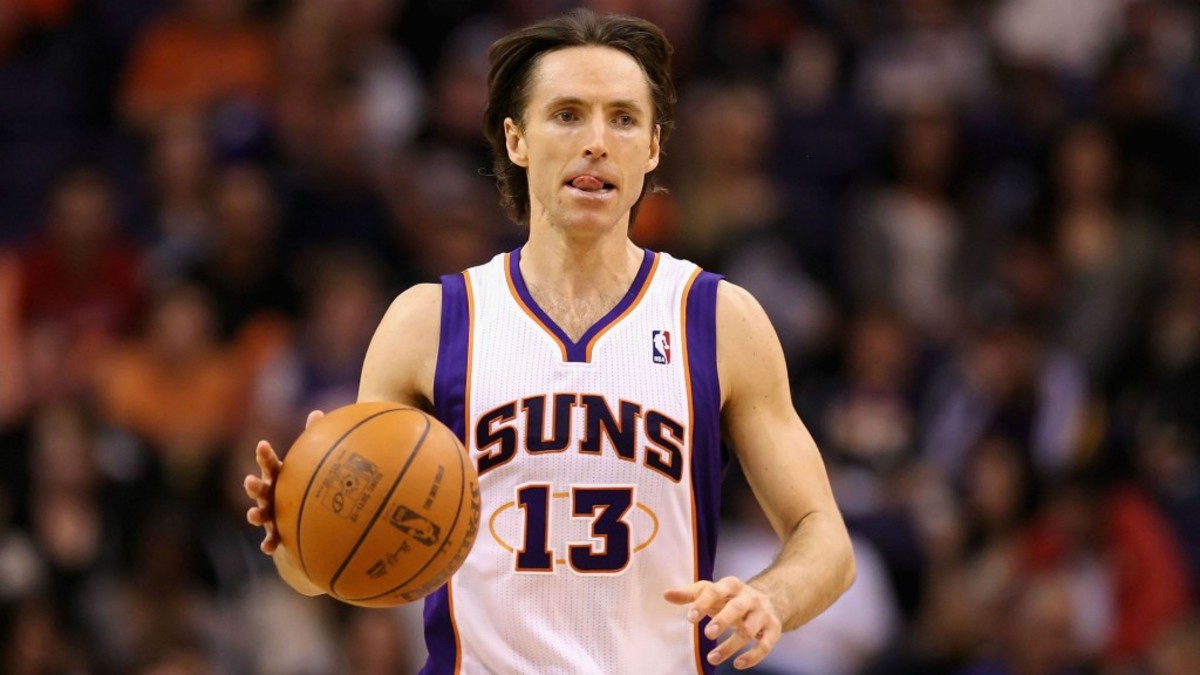 Steve Nash: 15.5 PPG, 3.3 RPG, 11.5 APG, 1.0 SPG, 1.4 3PG, Shooting Splits: 50/40/88, 62-20 Record
Kobe Bryant: 27.6 PPG, 5.9 RPG, 6.0 APG, 1.3 SPG, 0.8 BPG, 2.0 3PG, Shooting Splits: 43/83/31, 34-48 Record
Truth to be told, Steve Nash's MVP season was amazing from a standpoint of efficiency and playmaking, and he led one of the most entertaining offensive systems ever, but you'd have to argue about an MVP averaging 15.5 points per game.
Kobe, on the other hand, failed to take his new-look Los Angeles Lakers to the playoffs despite being one of the best performers in the league year-round, and that cost him the All-NBA 1st team, so he had to settle for making the 3rd team instead.
2005-06 NBA Season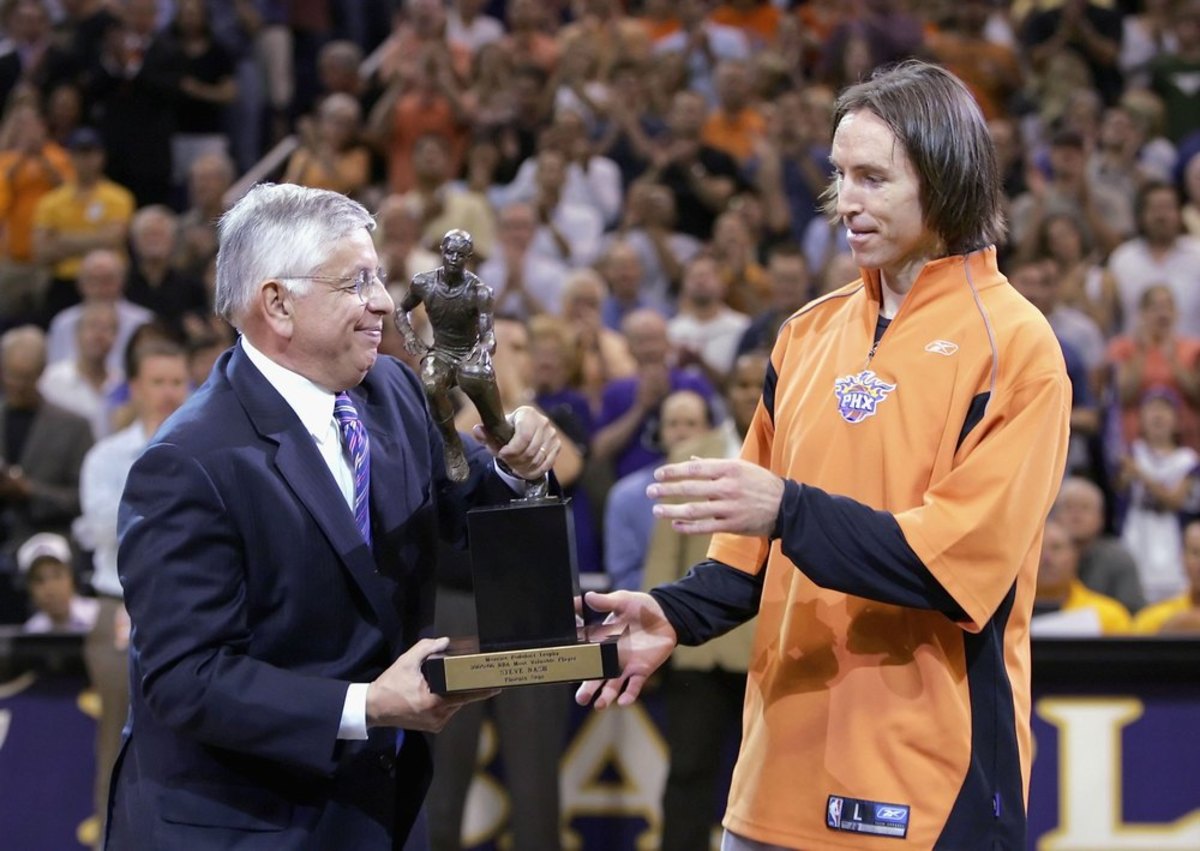 Steve Nash: 18.8 PPG, 4.2 RPG, 10.5 APG, 0.8 SPG, 1.9 3PG, Shooting Splits: 51/43/91, 54-28 Record
Kobe Bryant: 35.4 PPG, 5.3 RPG, 4.5 APG, 1.8 SPG, 2.3 3PG, Shooting Splits: 45/48/85, 45-37 Record
Still, without a truly capable supporting cast, Kobe Bryant had to carry the Los Angeles Lakers all the way to the 7th seed in the Western Conference but eventually lost in 7 games against Steve Nash and his Phoenix Suns.
The Suns would underperform once again in the playoffs after having back-to-back MVP and assists leader Steve Nash, who also entered the 50-40-90 club that year. Kobe, on the other hand, led the league in scoring and made it to both the league's All-NBA 1st team and All-Defense 1st team
Read More
Michael Jordan's 6 Rings Are Better Than Bill Russell's 11 Rings
Top 15 Players With The Most Trophies In NBA History
Top 6 Worst Draft Mistakes In Detroit Pistons History
2006-07 NBA Season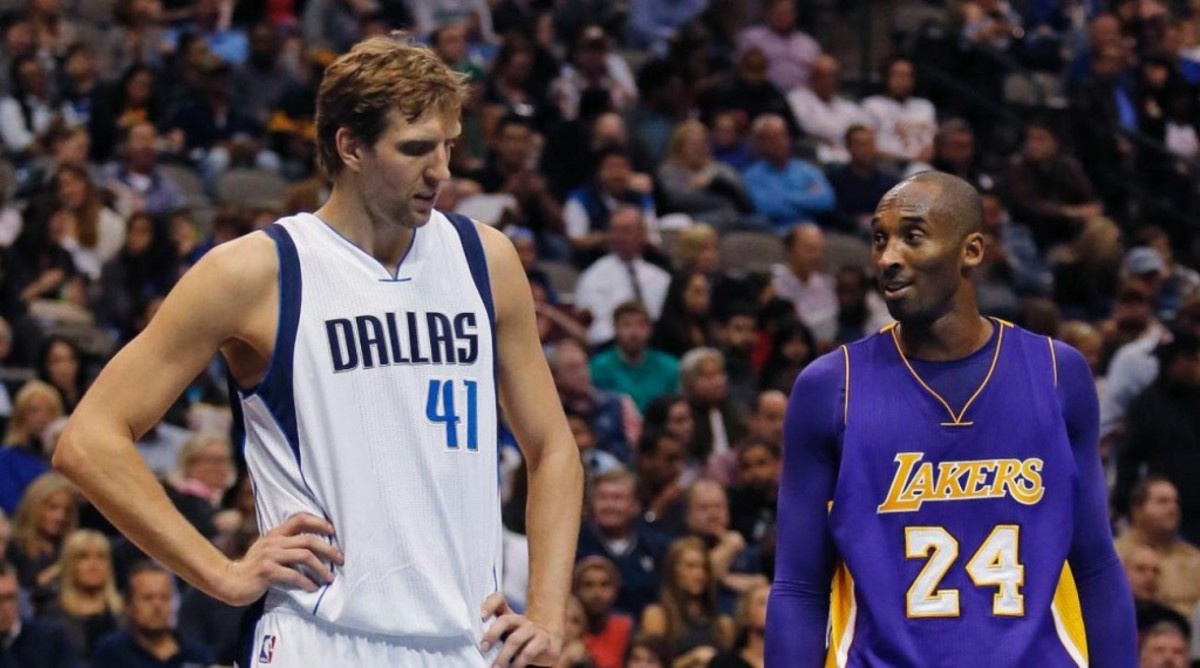 Dirk Nowitzki: 24.6 PPG, 8.9 RPG, 3.4 APG, 0.7 SPG, 0.8 BPG, 0.9 3PG, Shooting Splits: 50/41/90, 67-15 Record
Kobe Bryant: 31.6 PPG, 5.7 RPG, 5.4 APG, 1.4 SPG, 1.8 3PG, Shooting Splits: 46/34/86, 42-40 Record
Once again, his team's poor effort really hurt Kobe's chances to win the MVP award, as they were only able to hold on to the 7th seed in the Western Conference, eventually getting knocked down in 5 games in the 1st round by the Phoenix Suns again.
While Kobe won his 2nd scoring title and made both the NBA's 1st All-Team and 1st All-Defense team (which Nowitzki failed to make), the 67-15 record and the outstanding efficiency turned the table in favor of Dirk, but his Mavericks would be upset by the 8th seeded Golden State Warriors in the 1st round of the playoffs.