Social Media have had their say over the Tristan Thompson and Jordyn Woods scandal that has shocked everyone. Almost everyone has cast the blame of Thompson for yet again causing drama and hurting his now former partner, Khloe Kardashian.
However, not everyone has the same take, a very surprising figure has put their opinion on the situation out there through an Instagram post. Former NBA player, Gilbert Arenas, directly attacked Khloe Kardashian in a very explicit and vulgar message on an Instagram comment, placing the blame on her for the entire cheating saga.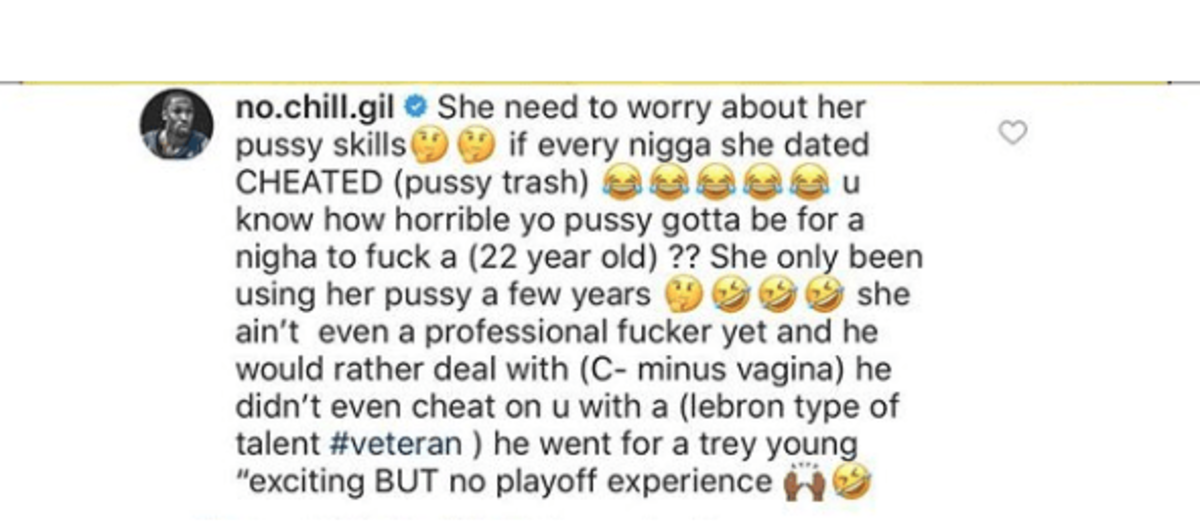 "She needs to worry about her pu**y skills if every ni*** she dated cheated (pu**y trash). You know how horrible your p*say gotta be for a ni*** to f*ck a (22-year-old) ?? She only been using her pu**y a few years She ain't even a professional f*cker yet and he would rather deal with (C-minus vagina) He did t even cheat on you with a (LeBron type of talent #veteran) he went for a Trey young exciting but no playoff experience.", Arenas wrote.
The message is clearly very disrespectful and something that Arenas should have just kept to himself. Gilbert Arenas has always had a very outspoken personality, there wouldn't be too many people out there who would be agreeing with Arenas on this.
Since the altercation between Thompson and Woods was revealed online, Woods has spoken out about what happened that night while Tristan Thompson has kept a lower profile.
Thompson is still currently on the sidelines for the Cavaliers with a foot injury, it may be the best thing for him right now so he can do what he can to stay out of the spotlight.