Nikola Jokic is one of the best big men in the world right now, yet nobody's talking about him as an MVP candidate despite the fact that the Denver Nuggets are locked in as the 2nd best team in the West.
The same happens with Joel Embiid, a dominant two-way big man that has made the Philadelphia 76ers a legit Championship contender, yet he's not getting the praise he deserves from his colleagues.
But, when it comes down to the wire, who would you rather have on your team? The playmaking point-center or the trash talking rim protector? Let's break it down once and for all to try and see who the best player is.
Inside Scoring: Joel Embiid
Joel Embiid has some of the best low-post moves in the world right now. His footwork is elite, and he's crafty inside and an emphatic finisher. He's got the whole package with the hooks, the layups, the drives and dunks. Jokic is also good from close range, but he's nowhere near half as dominant as Embiid.
Outside Scoring: Nikola Jokic
Even though he can hit a three-pointer or two, Embiid has let everybody know that he's uncomfortable playing that far from the rim. Jokic, on the other hand, thrives when pulling up from distance. Embiid's a career 31.4% shooter from downtown, while Jokic connects on over 35% of his attempts from long range.
Playmaking: Nikola Jokic
Embiid is a willing facilitator, but Jokic is one of the best playmakers in the world. Standing at 7'0'', he's averaging 7.7 assists per game, which is more than most starting point guards in the league, while Embiid is averaging 3.5 dimes a game, which is still great for a big man. Also, Jokic's career high for assists in one game is 17, while Embiid's is 10.
Athleticism: Joel Embiid
Well, truth to be told, Jokic isn't that athletic at all. He makes the most of his damage because of his positioning and brains. Embiid, on the other hand, is an athletic freak. He's got long arms and knows how to use them, he draws contact when driving with ease, and has a huge wingspan. Also, he used to play volleyball and was going to go pro, just like Wilt Chamberlain.
Defense: Joel Embiid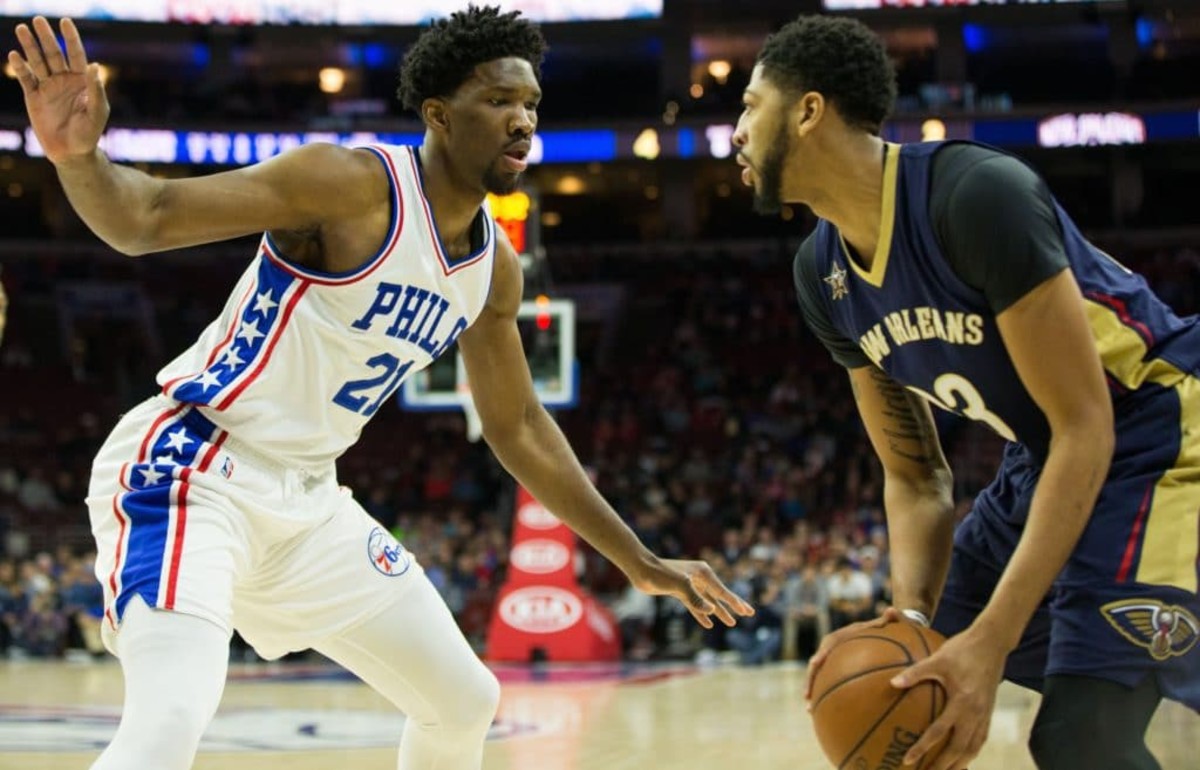 We just don't talk enough about Joel Embiid's top-tier defense. He can guard all the way to the perimeter and stay in front of quicker guards, he can play below the rim, can contain stronger opposition, and is a yearly DPOY candidate. Jokic may average more steals per game (1.1 to 0.7), but Embiid is a much better defender overall.
Rim Protection: Joel Embiid
Nikola Jokic isn't much of a rim protector. He spends a lot of time in the elbow as a creator or a shooter, and is often in charge of guarding power-forwards instead of big men. Embiid is great at recovering and help defense, he's got terrific timing for chasedown blocks, and knows how to make the most of his long frame to swat shots. Embiid's career high for blocks is 7 while Jokic's is 5.
Rebounding: Joel Embiid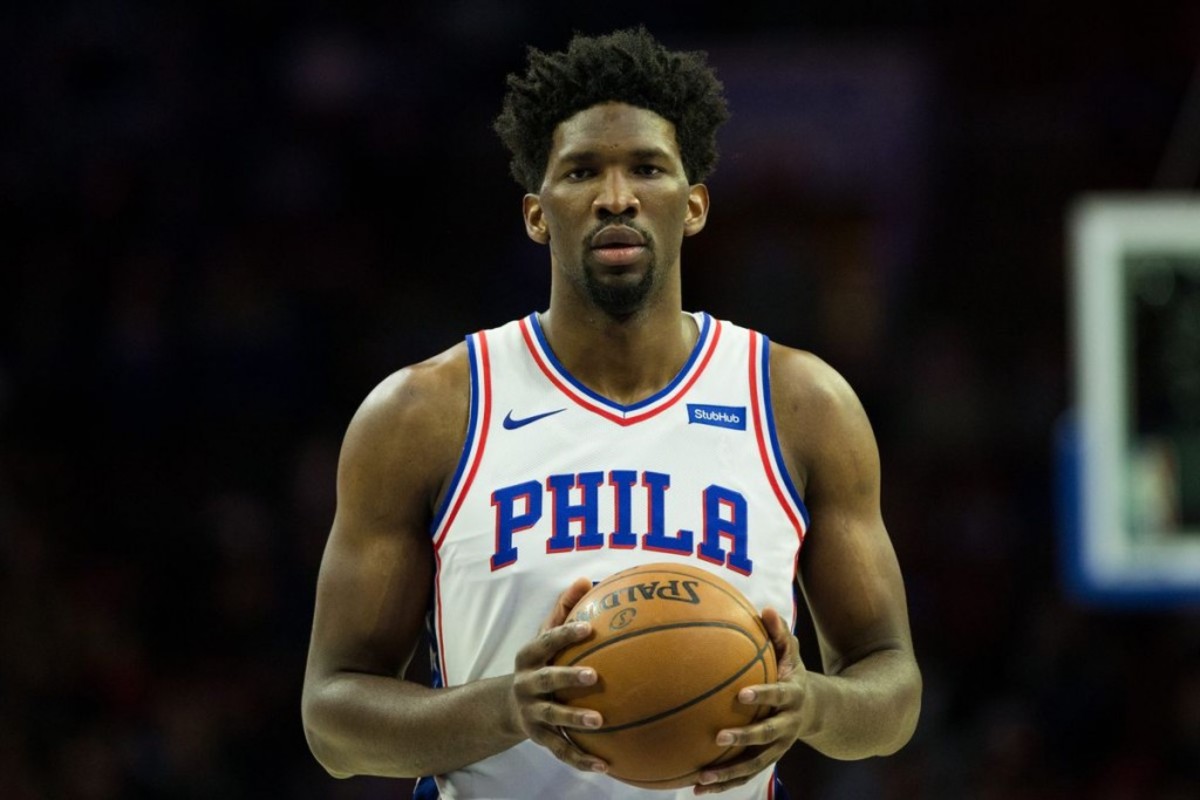 Embiid is a much better defender in both sides of the glass than Jokic. He sets his body perfectly when boxing out and often outhustles his rivals for offensive boards as well. He's currently averaging 13.5 boards per game compared to Jokic's 10.1, even though they're both tied when it comes to their career high of 21 rebounds in a game.
Clutch: Nikola Jokic
Joel Embiid has never hesitated to take that last shot, attack the lane or pull up from distance to win a game, but he's not been quite accurate, and he has openly admitted so. Jokic, on the other hand, has already knocked down several game-winning shots and made huge last-second plays in both ends of the floor.
Leadership: Nikola Jokic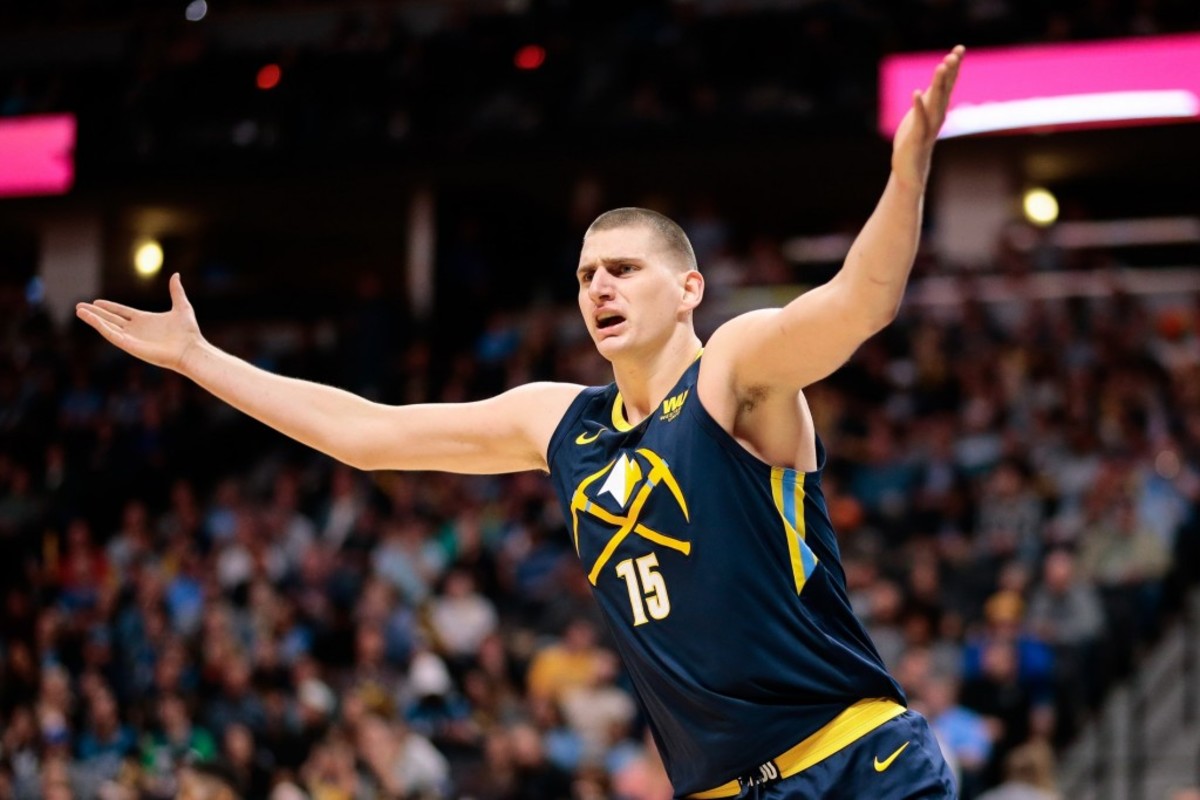 While Jokic is not as loud as Embiid, you can't ignore the fact that this underdog is leading his team to the 2nd seed in the tough Western Conference. The Nuggets are beating the odds with less talent than other teams, and while Denver has a solid roster, the Sixers should be doing way better in the East with Ben Simmons and Jimmy Butler next to Embiid.
Basketball IQ: Nikola Jokic
Joel Embiid is really smart, he studies the game and knows how to explode his rivals, but Nikola Jokic is one of the most coachable and smartest players in the league. He finds gaps and creates space where just a handful of players could. He's an outstanding playmaker and takes great care of the ball, with just 2.3 turnovers per game compared to Embiid's 3.7.
Better Scorer: Joel Embiid
Even though Jokic has a better jump-shot, Embiid has more tools on the offensive end of the floor. He's got shooting guard skills and can eurostep his way to the rim, shoot floaters, pull up, or finish with both hands. Also, he's a career 24.0 points per game kind of guy, which is 8 points higher than Jokic, and his career high is 46 compared to Jokic's 41.
Impact: Nikola Jokic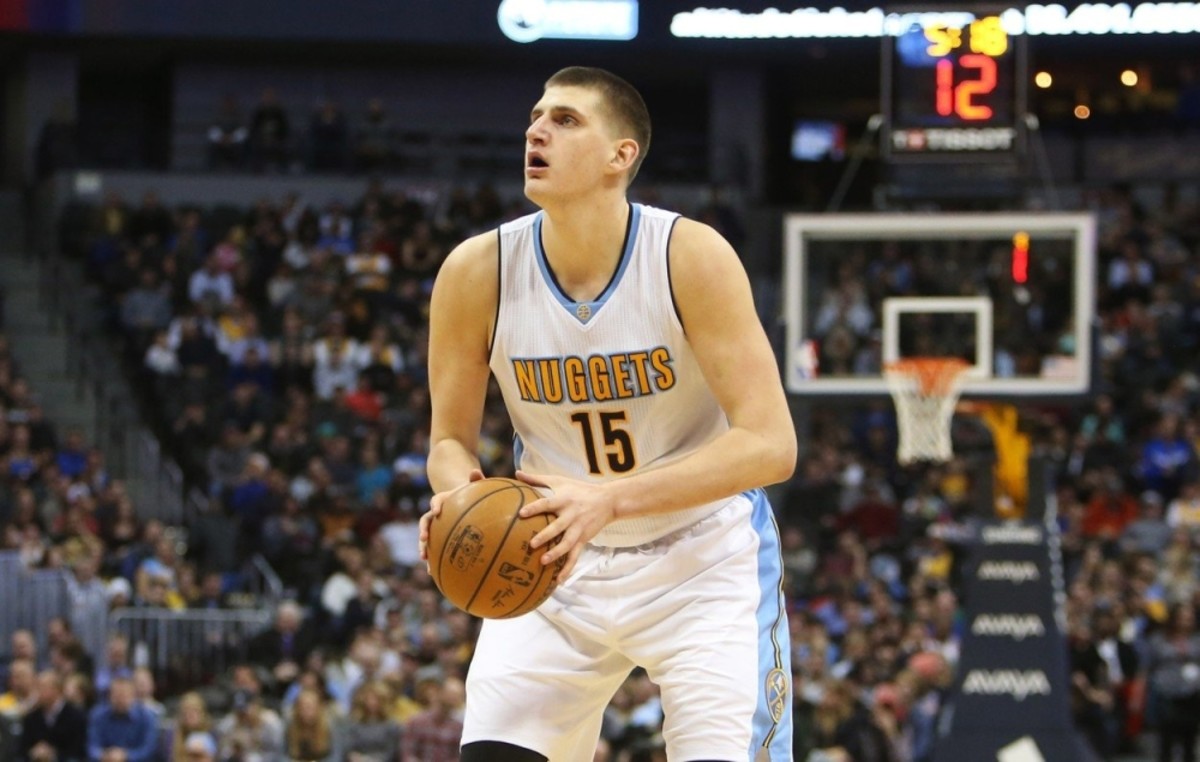 Well, Embiid makes a way bigger impact in the defensive end, but still, we think Jokic is more impactful for his team. The Sixers struggle to win without Embiid, but have more talent on their roster to fill in for him, the same can't be said about Denver. Jokic impacts the game as a team player, as a playmaker, with his backdoor cuts and backdoor assists, and is a walking triple-double threat.
1 on 1 Game: Joel Embiid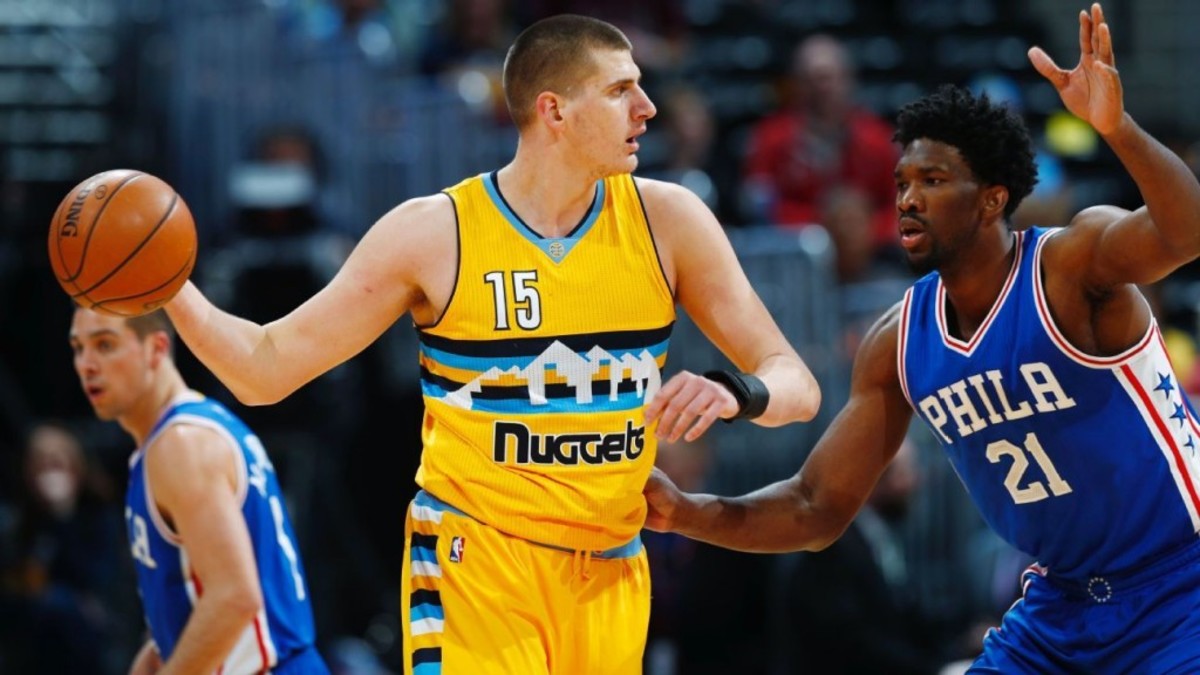 Joel Embiid is like the James Harden of the big men. He can draw contact and go to the line 20 times per game, shuffle his feet in the post to shake off defenders, and has a never-ending bag of tricks to score. Also, he's a dominant defender that could lock Jokic up if they go 1-on-1. Jokic needs players around him to be better, while Embiid is great in isolation.
Read More
Full Player Comparison: Luka Doncic vs. Ben Simmons (Breakdown)
Full Player Comparison: Kevin Durant vs. Tracy McGrady (Breakdown)
Full Player Comparison: Russell Westbrook vs. Derrick Rose (Breakdown)
Final Score: Joel Embiid vs. Nikola Jokic 7-6