The 2019 Cavaliers Have The Worst Defense In NBA History
The Cleveland Cavaliers are setting records in the wrong way. The team has the worst defense in NBA history, literally. Basketball-Reference shows that the Cavaliers as the worst defensive rating in NBA history followed by the 1991 Denver Nuggets.
The Cavaliers were riding high when LeBron James helped them miraculously beat the Golden State Warriors. However, ever since the departure of James, the Cavaliers have been on a losing freefall.
Here are the 20 worst defenses of all-time according to Basketball-Reference: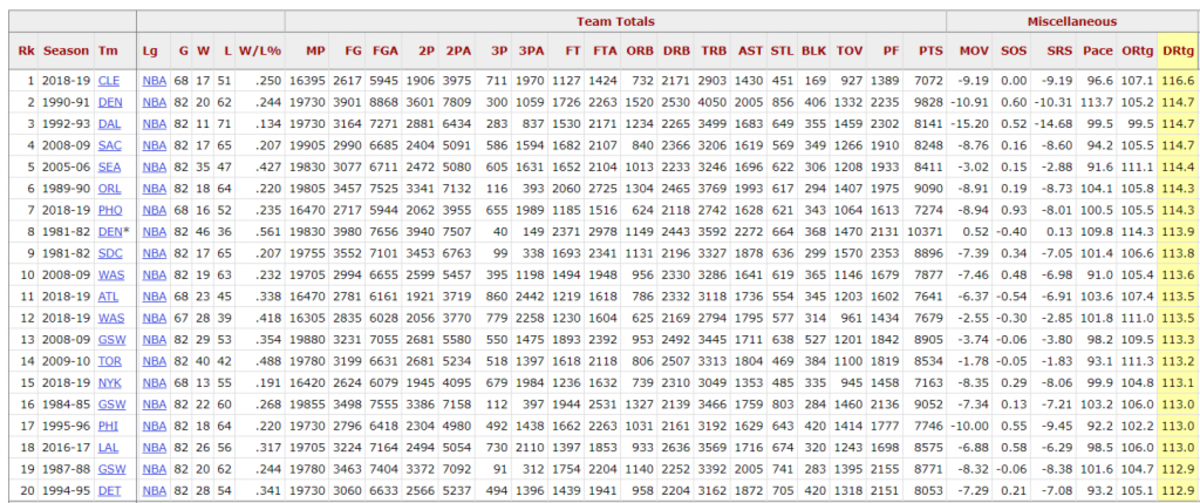 2018-2019 has been a bad year for many NBA defenses. In fact, five of the worst 15 defenses of all-time are from the 2018-2019 season.
The Cavaliers were nothing before LeBron came to the team. The greatest highlight the team had was Craig Ehlo reacting to Michael Jordan's famous game-winning shot against the Cavaliers in the late 1980s. LeBron lifted the team to new levels, even winning them an NBA championship. However, since the departure of James, it seems like the Cavs are back to their nothing-special, losing ways.