You know the old saying: "you reach, I teach!"
Steph Curry, who known mostly for his offense, is going to drastic measures to improve his defense, reminding himself not to reach in the most in-your-face kind of way.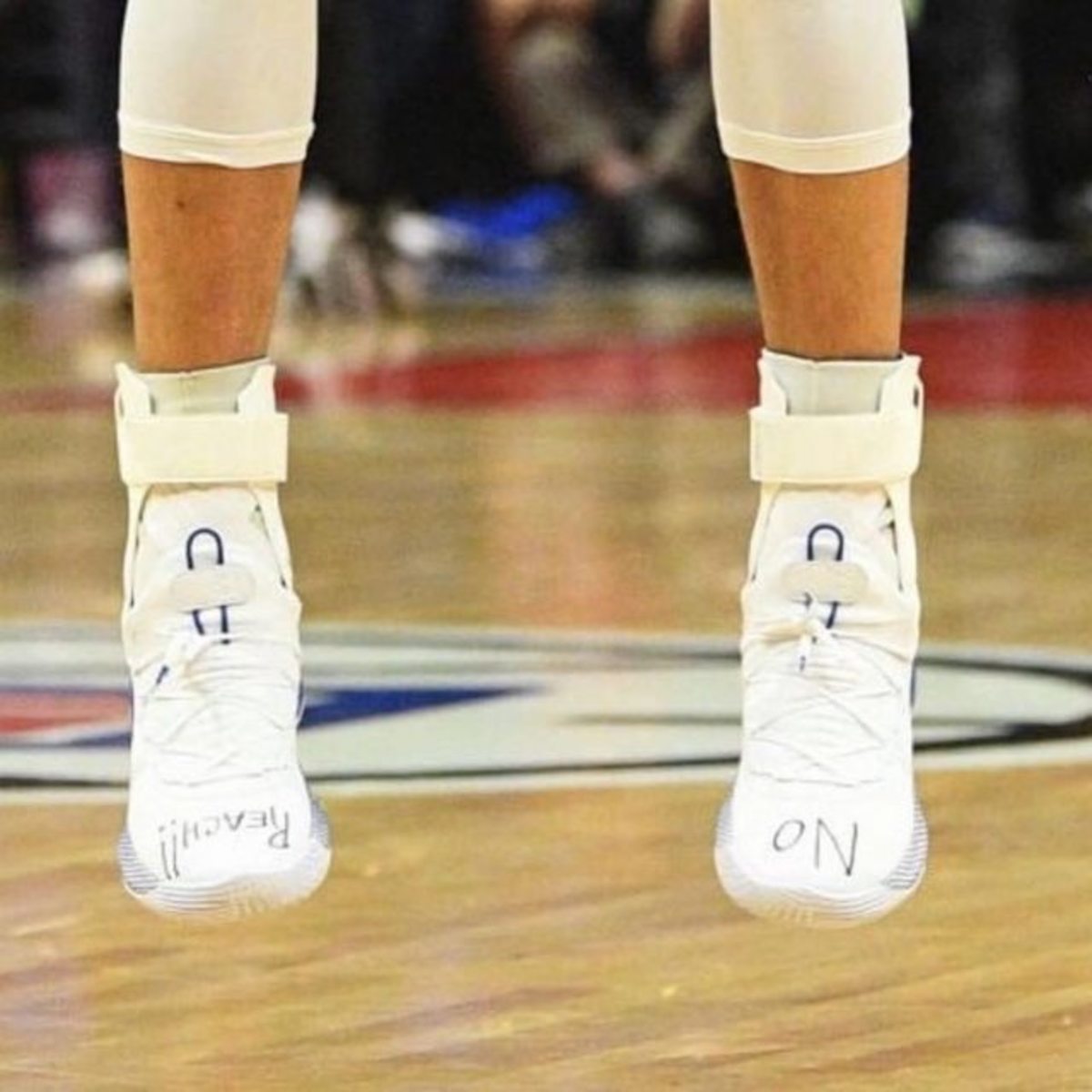 Leave it to Curry to literally write defensive strategies on his kicks. While it may seem a bit too much, it has worked so far. In the series against the Clippers, the Warriors have been dominant, with a chance to close out their series in Game 5 on Wednesday if they win.
Over his career, Curry's dominance on offense has never been an argument. The guy is the best shooter the league has ever seen. His flaws have always been on the defensive end, and the 31-year-old star has never been excellent in that regard.
But there has been an improvement and clear effort on Curry's part. This postseason, in particular, there seems to be a new level of urgency from him ad the team, especially after giving up their 31-point lead to the Clippers earlier in the series.
It will be interesting how to see how Curry's (and the Warriors) defense develops as the postseason rolls on. If they face Houston in the next round, they will need all hands in the deck. And yes, they cannot afford to reach on James Harden.