The job of being a soccer boss is possibly the most complicated in the game, as you can see people always praising players when they win games and titles and then blaming managers when the team loses. This goes beyond just putting eleven names in a starting lineup, there are a lot of things these guys have to know in order to find the chemistry and the harmony their respective teams need in order to be winners.
This is not always a piece of cake and sometimes managers start to wander around trying to find a new team to lead after one or several fiascos. However, we see more often the good side of this story with managers that have exceeded on a regular basis, displaying what they know about tactics and even pulling out some little tricks in win-or-go-home matches.
Today we are going to be listing who we consider the best 10 football managers of all time. Guys that made history not only for the titles they won but the style of play and dominance their teams showed during their best days managing a squad.
Honorable Mention: Ottmar Hitzfeld (2 x Swiss Super League championships, 7 x Bundesliga championships, and 2 x UEFA Champions League titles)
10. Bill Shankly
Bill Shankly is a total legend in British football, regarded as one of the best managers the United Kingdom has seen. Shankly had his best times with English side Liverpool, taking the Reds to win important things, bringing success to Anfield Road and becoming a legend.
Throughout 24 years of career, Bill managed to win three English league championships and one UEFA Cup, as well as winning the promotion for the First League with the Reds. He retired in 1974 as an idol, remaining like that until today.
9. Bela Guttman
It's sad to see that this guy is more known by some words he said to Benfica's directive when they denied him a bigger payment and then went to be known as a "curse", than for the good things Bela Guttman did for the Portuguese side and how good they fared while the Hungarian was in charge.
Besides Benfica, Guttman had spells at Ujpest FC, São Paulo FC and FC Porto. However, his biggest successes came with the Eagles as he took them to dethrone one of the best teams in football history, Real Madrid, while Los Blancos were ruling European football.
Throughout his career, Guttman tallied two Hungarian championships, one Sao Paulo state championship, three Portuguese championships, and two consecutive European Cup, in 1961 and 1962, respectively.
8. Jose Mourinho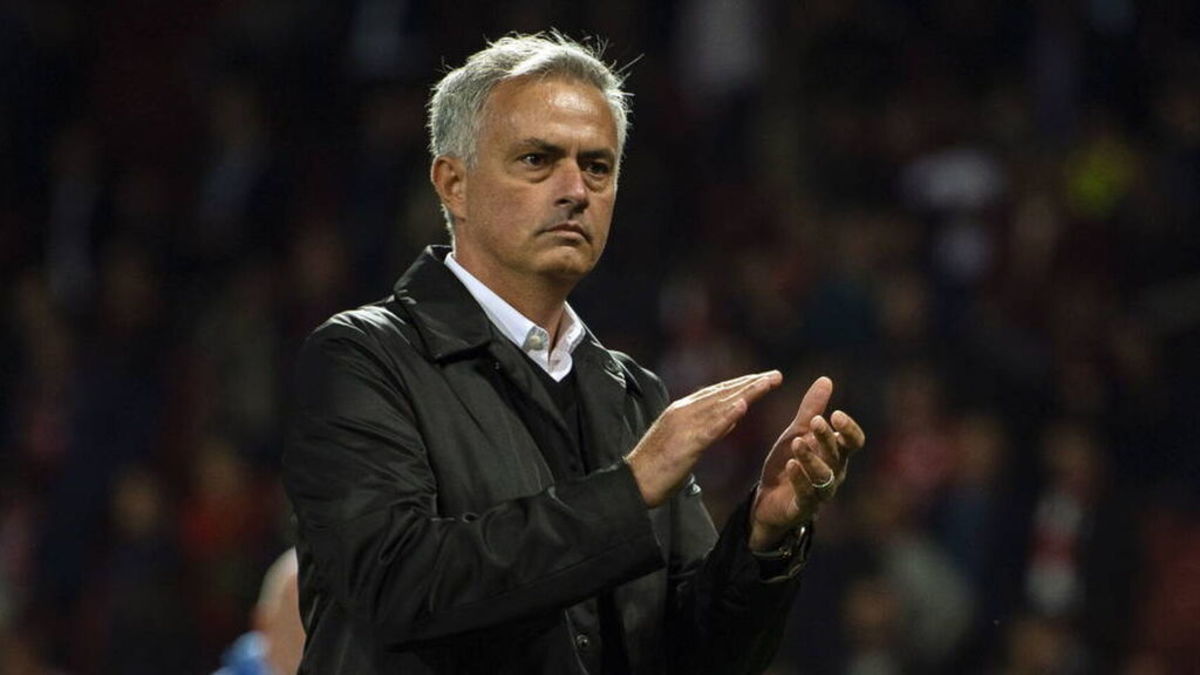 The Special one took the world by storm with his Porto when he took the Dragons to win the UEFA Cup and the Champions League in consecutive years, making a huge impact in the football world and turning everybody's heads to him, making Mourinho one of the most famous bosses in the world.
Mou has been great with nearly every team he has managed, winning titles in almost one of them, being successful in every league he coached. Everything started with that famous Porto that shocked an entire continent and ever since that, Mou has been a consistent winner, even though he's jobless right now. The Portuguese strategist has racked up two Primeira Liga championships, three Premier League championships, two Serie A championships, and two UEFA Champions League titles, among a big number of others.
7. Ernst Happel
You know somebody did a great job in sports and football when you see his country recognizing them with something not everybody can brag to have: a football stadium. Ernst Happel was one of those people that wherever he went, he succeeded and did it a great way.
Happel became one of the most successful bosses of all time, winning both league and domestic cup titles in the Netherlands, Belgium, Germany, and Austria. Besides, he won two European Championships in 1970 and 1983, respectively. This is one of the greatest of all time and many coaches nowadays have a lot to learn from him.
6. Zinedine Zidane
Sometimes footballers who had a good career can't have the same fate as managers while sometimes we see players who didn't have much success becoming good coaches; then you have Zinedine Zidane, great as a player and great as a boss.
Even though his first time as a full-time manager with Real Madrid B he was highly criticized because he didn't appear to have what it takes to be a good manager, Zizou proved his doubters wrong when he had the chance to manage the first team. He landed in Santiago Bernabeu amid one of the biggest crisis in the recent history of the club and contrary to what many people believed, he turned things around and made Madrid the dominant team they used to be.
Zidane only won a La Liga title, but that didn't matter for Madrid's supporters, as they won three consecutive Champions League from 2016 to 2018. The Frenchman made it to the books of history with those three seasons he had in the White House, expecting to replicate those feats now in his second stint at the club.
5. Carlo Ancelotti
Carlo Ancelotti has learned how to transcend time, ages and styles of play, remaining as one of the best coaches in football history, winning titles with some of the best squads in the world. For instance, Ancelotti was the one that brought the "Decima" (tenth) Champions League Real Madrid was keen to win since 2002, earning a spot in the annals of history.
Plus, Carlo managed and won stuff with Juventus, Milan, and Chelsea, among others. He is one of only three managers to win the Champions League three times, winning two with Milan and the aforementioned with Real Madrid. He also won domestic leagues titles in Italy, England, France, and Germany. If that's not being successful, we don't know what is.
4. Johan Cruyff
This is another example of incredible players becoming incredible managers, as Johan Cruyff serves as the prime sample of that. The Dutch player did it absolutely great during his times as a player, winning absolutely everything he could win, except the World Cup, leading his beloved Ajax to rein European football for three consecutive years and then playing the same way with Barcelona.
As a manager, Cruyff had similar successes, taking all the things he learned from Dutch legend Rinus Michel to help him and his teams to achieve big things. Cruyff, just like he did as a player, managed Ajax and Barcelona, leading both squads to win numerous titles, including a Champions League with the Blaugrana.
In total, Johan won two La Liga championships, two UEFA Cup Winners Cup, and European Cup, showing his "Total Football" philosophy and dominating at a local and international level.
3. Rinus Michel
If you say Rinus Michel is the football manager of all time, nobody would tell you the opposite as this guy is considered the inventor of modern football when he came up with his "Total Football" philosophy that changed the way players and fans used to see the game.
Michel led Ajax to become the best football team of all time during the 1970s, winning three consecutive Champions League before going to tutor Barcelona and winning a La Liga trophy. Throughout his career, Michel tallied four Eredivisie championships, a La Liga championship, one European Cup as well as one UEFA European Championship with the Netherlands back in 1988.
2. Pep Guardiola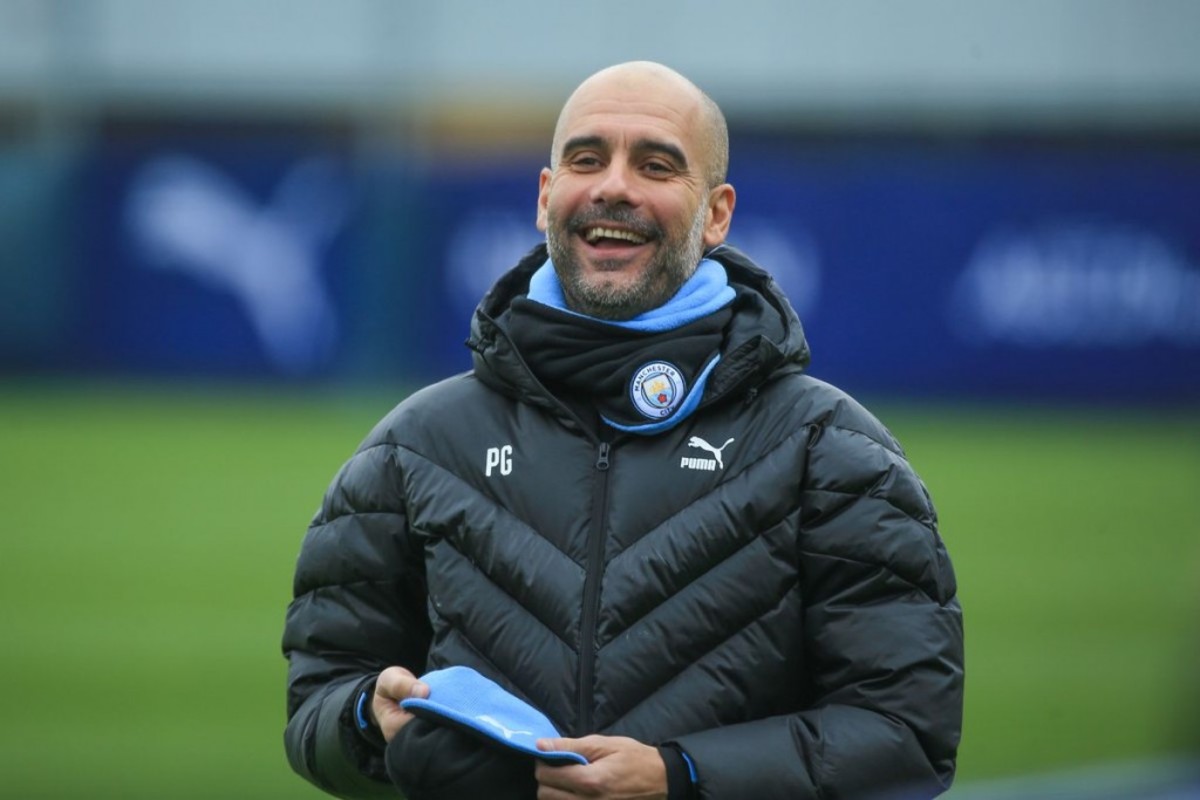 Albeit Pep Guardiola has been unable to succeed in Europe ever since he left Barcelona in 2013, the Spaniard boss remains as one of the best managers in football history, enchanting everybody with his "tiki-taka" style of play season after season, creating a revolution similar to the one Rinus Michel did back in the 70s.
Guardiola has collected 10 titles in his career, including three La Liga and Bundesliga championships, having not so much competition in those tournaments. Nevertheless, the biggest feat of Guardiola as a manager was winning the worldly-famous Sextuple with Barcelona in 2009, when the Blaugrana won six titles in a calendar year.
Read More 
Neymar Drops Hint About Potential Real Madrid Move
Barcelona To Sell At Least Three Stars In The Summer Amid UCL Breakdown
Paul Pogba Blames Cristiano Ronaldo And Messi For His Critics
1. Sir Alex Ferguson
If you expected to see a different name here, is time to start doing some research or watch some videos as we are in front of the greatest football manager history have seen. Sir Alex Ferguson spent over 25 years at Old Trafford, racking up honors as they were as easy to grab as candy.
Ferguson is the best example of hard work, dedication, and evolution. Even though he spent almost 30 years managing the same team and people often believed he was old and done, Sir Alex always pulled off the feats and took Manchester to become one of the biggest forces in European football.
Playing simple is the best recipe to winning cups and also one of the hardest things to do for a boss, but that's exactly what Ferguson did during his entire spell in Manchester: make the team play simply with not so much complications and that indeed paid off. That philosophy took him to win 13 English first-division titles, three Scottish Premier Division championships, two European Cup Winners Cup, and two UEFA Champions League titles. He decided to retire from activity in 2013, leaving the game as the best manager we've had the fortune of witnessing.