Tonight marks a historic moment in NBA History: for the first time, the Finals will take place on foreign soil, as the Raptors look to overthrow the two-time defending Champion Warriors.
But it is also historic for an entirely different reason in that it continues a 73-year streak that was birthed since the NBA's inaugural season. Surprisingly, it involves the New York Knicks, Jeremy Lin, and Tony Douglas, among others. Here is the Reddit post detailing the streak, posted by user Blacramento.
In those two years (2004 and 2005), the New York Knicks drafted four players who contributed to teams that made it to the NBA Finals. All four were teammates for the first half of the 2005-06 season with the Knicks. Three of those four players became NBA champions. None of those appearances were with the Knicks.

The divergence of fates between these four Knicks players and the Knicks as a franchise itself got me thinking back to the Famous Shaq Streak. In many NBA Finals, I look for former Knicks on the roster to help me decide who to root for. So how deep does this go? How many Finals rosters do I have to scour before I find one that didn't feature anybody who played for the Knicks?

The answer (as the title may tell you) is all of them. Every single NBA Finals featured a player who was a New York Knick at some point in his career.
Every NBA Finals for the past 70+ years has featured at least one ex-Knicks player, including this one due to Jeremy Lin's (who is currently on the Raptors' roster) previous tenure with the Knickerbockers. Incredible. The original post lists all of these players in order, and it matches up.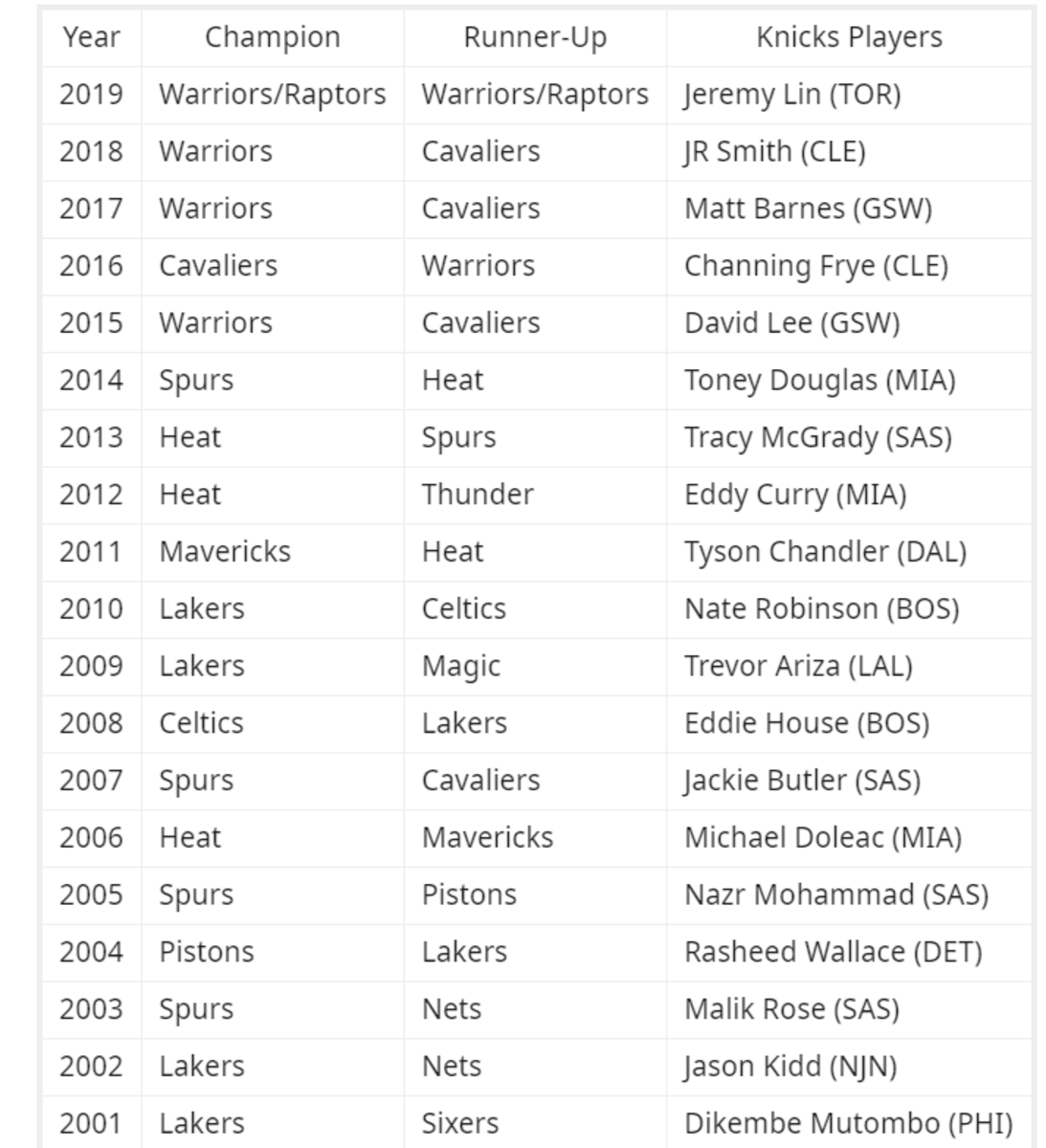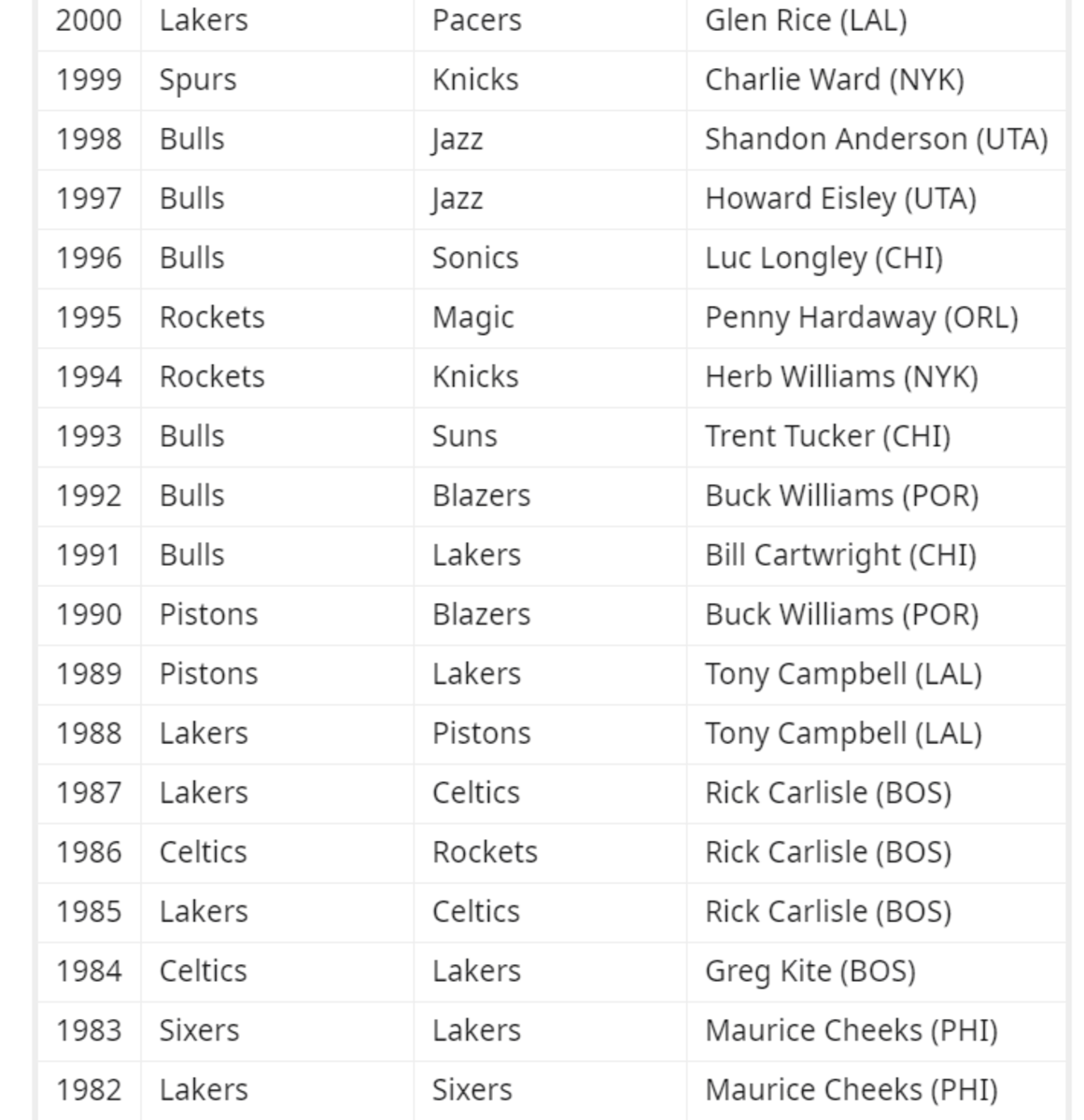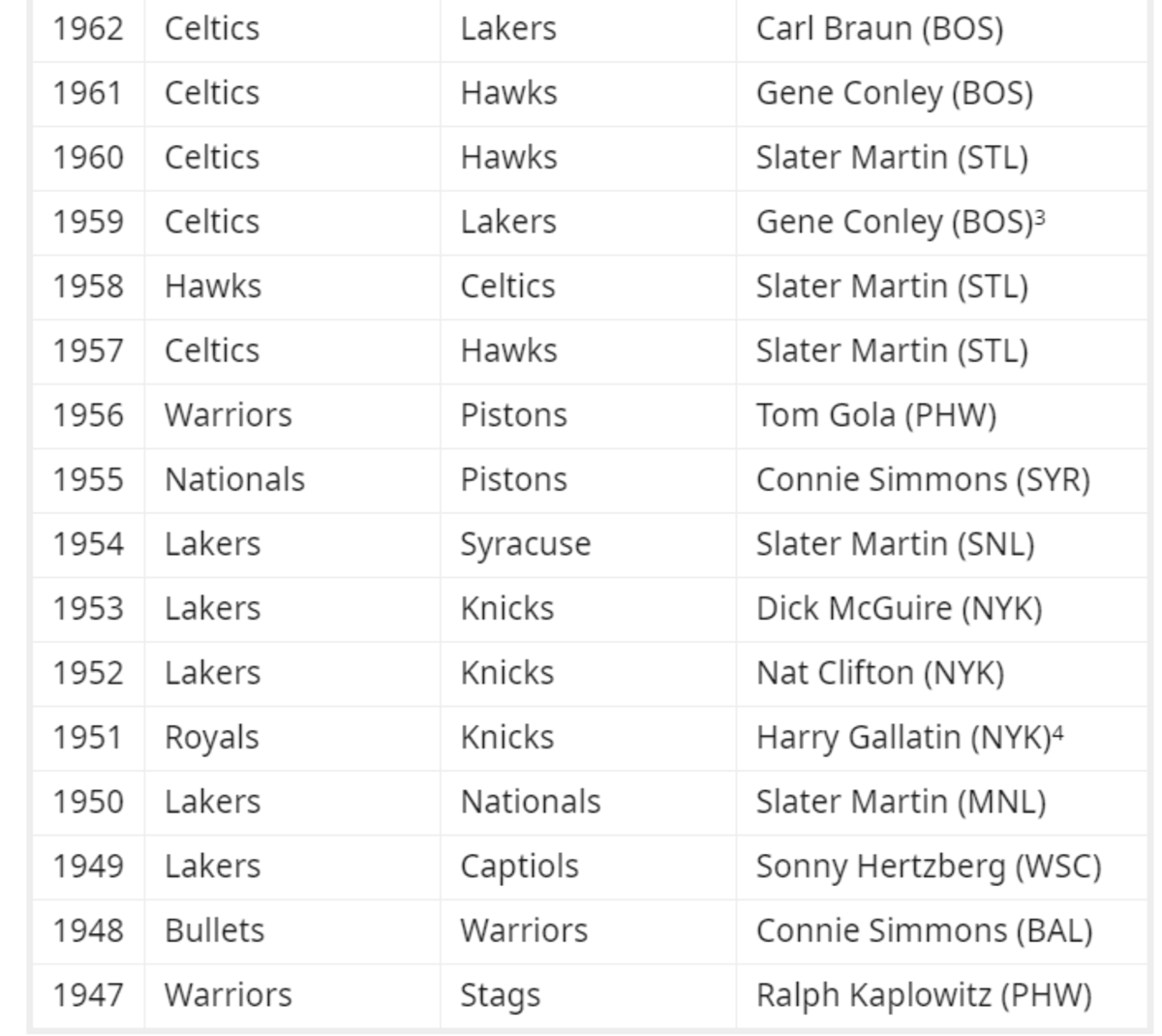 It is ironic that a team that hasn't been to the Finals since the 1970s has somehow had a presence in every single one ever. To Knicks fans though, this must be pretty agonizing as it serves as yet another teasing reminder of the Knicks' franchise woes.