The Golden State Warriors were strong enough to get over the line against the Toronto Raptors in Game 2 of the 2019 NBA Finals, even with Klay Thompson leaving the fourth quarter early with hamstring tightness.
According to the reports, Klay will go through an MRI today in Oakland to find out just how serious of an injury this actually is.
However, before the Game 2 win over the Raptors, Klay found himself quite busy, sending messages to friends of Ayesha Curry. Thompson was caught liking a bikini picture of model Sabina Gadecki, who is a very close friend to Ayesha.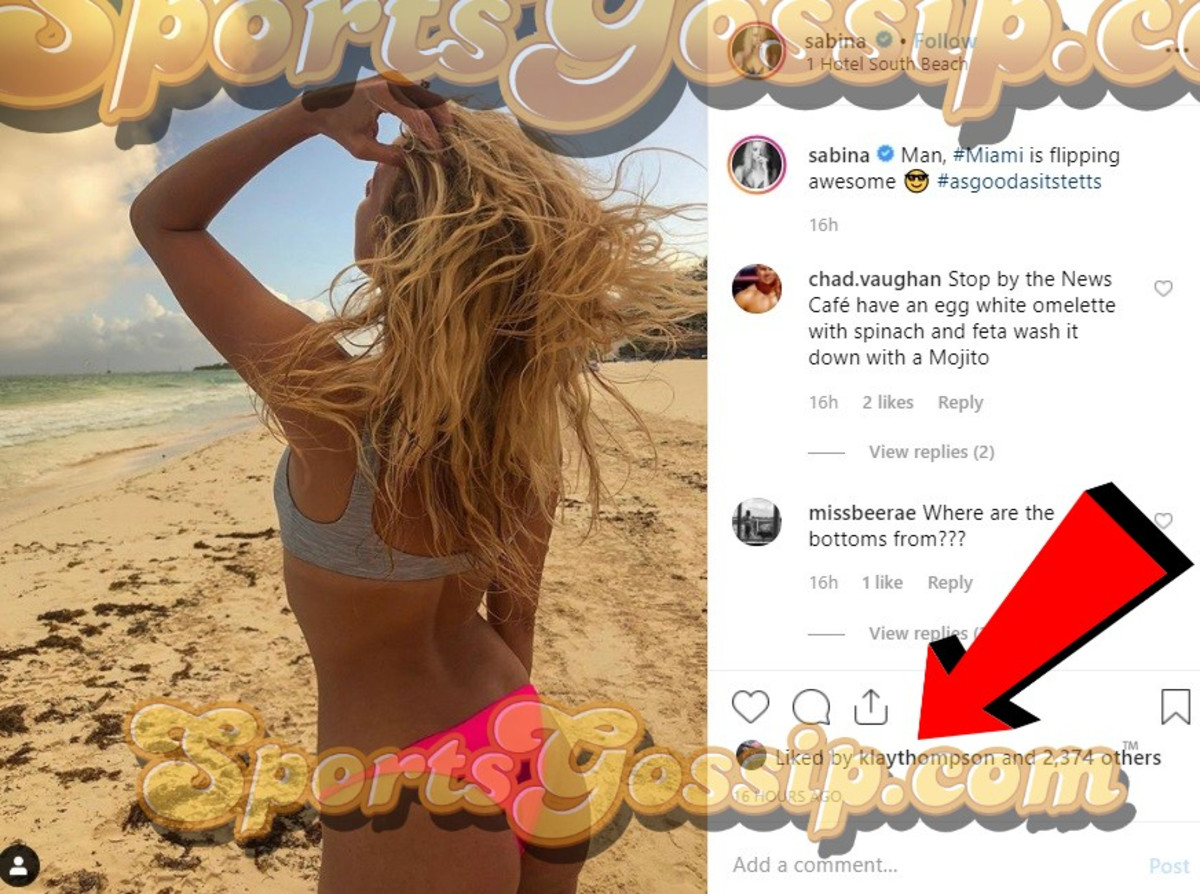 In a hypothetical future, we could see the Curry's going out on double dates with one of Ayesha's friends and Klay Thompson.
For the meantime, the Warriors have their eyes set on a third straight championship with Game 3 starting tomorrow night at Oracle Arena.
Check her pics:
https://www.instagram.com/p/BvCxyk8BpF2/
https://www.instagram.com/p/Bu66nF4BPI-/
https://www.instagram.com/p/BnmaQCYnbtT/