It looks like Paris Saint-Germain's superstar Neymar Jr just can't catch a break, as following the harsh and tough rape accusations he got several days ago, he's now set to miss the Copa America.
The continental tournament is going to take place in his native Brazil, where he suffered a gruesome non-contact ankle injury that ended up hurting his ligaments and forcing  him to miss an extended period of time.
Neymar was completely torn and fell down to tears right when he was forced to be carted off the field, as this Copa America would be yet another major piece of Brazilian soccer history he's forced to miss due to injury.
Later on, the Brazilian superstar went on to post a gruesome picture of his injured right ankle on his Instagram stories, next to a message that read "the calm always comes after the storm".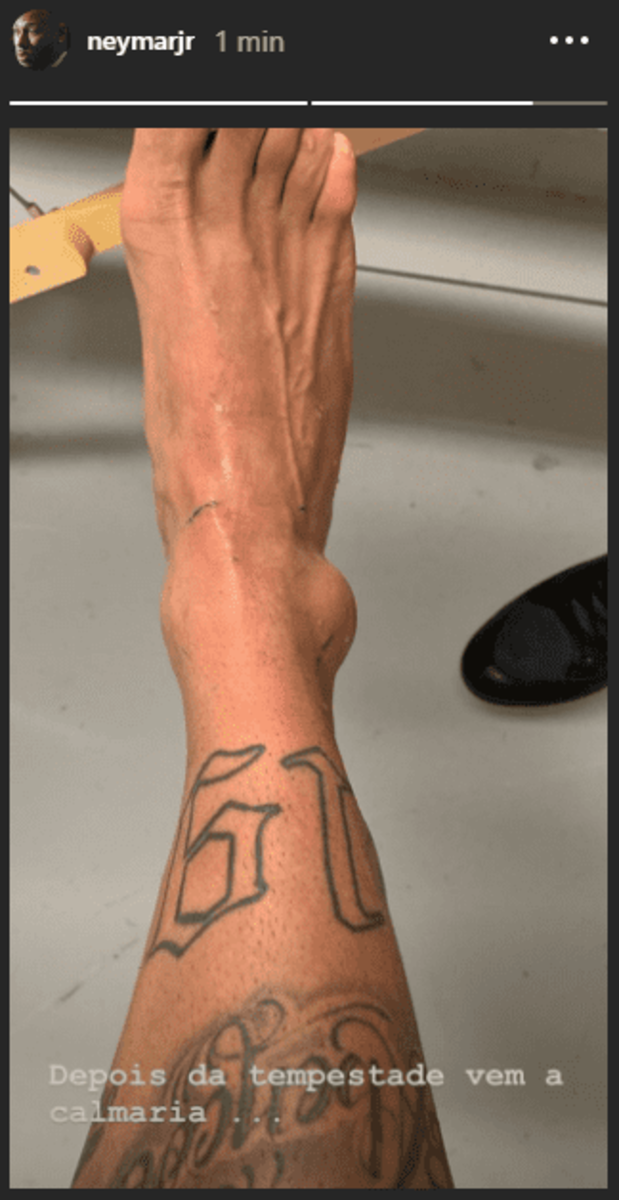 Neymar is having a really tough time right now, as he's been facing a lot of criticism from French media due to his lifestyle and proneness to get hurt, plus the rape allegations and now this injury.
Moreover, the CBF's vice-president had previously claimed that he thought Neymar was going to step down from the team on his own, as he wasn't psychologically prepared to face the challenge of a Copa America.
Also, his future is still up in the air, with Real Madrid wanting to get a hold on him and FC Barcelona also working on a comeback to try and lure him out of Parc des Princes.
However, this gruesome injury may have changed their plans, as Neymar's really slow when it comes to healing, and his proneness to get hurt has always raised a lot of questions regarding his durability. Neymar is one of the best players in the world, but you definitely don't want to be on his shoes right now.