The last couple of days have been pretty wild for the Los Angeles Lakers since they're working to get Kawhi Leonard to sign with them this free agency. Leonard has yet to make a decision about his future, but the Lakers can be 'relief' even if the Klaw chooses not to play with them, as they have one of the most intriguing Big 3's in the association.
Well, at least that is what newcomer Jared Dudley thinks. The forward wanted to play for the Purple and Gold for quite some time and he's finally able to do so after agreeing on a one-year deal with the Californians.
Dudley didn't hesitate to show his excitement about his arrival at the Staples Center and decided to change his profile picture on Twitter for one in which he appears in a photoshopped Lakers jersey. What makes things funnier is that he is superimposed right next to none others than LeBron James and Anthony Davis, suggesting that he's the last piece of the Lakers' Big 3 for next campaign.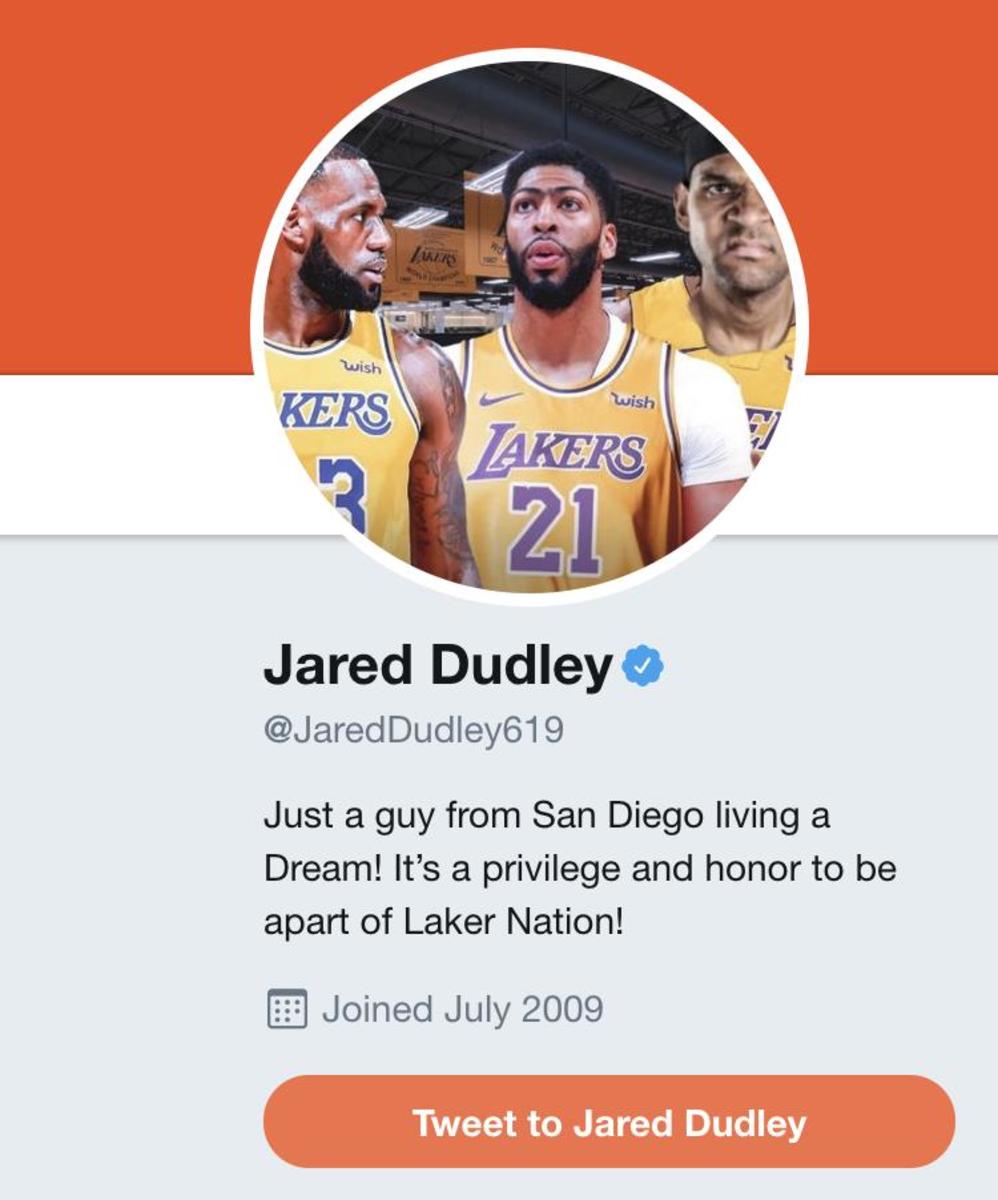 While attempting to sign Kawhi, the Lakers needed to add players to their roster and even though Dudley is not considered as a huge signing, it means a lot when you see the Lakers' current staff. If they finally manage to sign Kawhi, they would be an instant favorite to claim the NBA title, but if they don't, they can be cool knowing that they have Dudley on board.
Let's get it! https://t.co/xpaG6y7RKp

— Jared Dudley (@JaredDudley619) 3 de julio de 2019