The summer transfer window has continued with its good pace this offseason, with more teams acquiring their desired pieces. Manchester United added Aaron Wan-Bissaka, Atletico Madrid added Joao Felix and Manchester City did the same with Rodri, but now is time to focus on what could happen in the rest of the offseason as we entered the second month of the open market.
There are a lot of sagas that need to be solved in the next few weeks, so if your team hasn't made any signing yet, don't worry, perhaps they are still negotiating or turning their heads to a different player. Either way, now we're going to present to you what you can expect from your favorite team in the upcoming days.
Here are the latest soccer transfer rumors.
Dani Ceballos Chooses Tottenham Over Milan For Summer Transfer
After getting banned from European competition for next season, AC Milan keep receiving bad news and this time it was regarding one of their potential new signings ahead of next campaign. The Rossoneri were heavily linked with Real Madrid star Dani Ceballos over the summer, but now a move for the Spaniard looks highly unlikely.
According to AS, Ceballos has chosen a move to Premier League side Tottenham Hotspur instead of Milan, as they are not prepared to meet Madrid's £45 million asking price. The report suggests that Ceballos made the decision after speaking with Tottenham's boss Mauricio Pochettino earlier this summer.
Atletico Madrid Ready To Pay £50 Million For Morata After Chelsea Ultimatum
Alvaro Morata's days with Atletico Madrid may be longer than expected as the team is ready to sign him on a permanent move. They are reportedly preparing a bid for Morata after being told to pay £50 million or the striker would return to his parent club, Chelsea.
Last week the Blues sent an ultimatum to the Spanish side demanding a permanent transfer this summer or a recall from his 18-month loan deal. According to the Telegraph, Atletico are now set to make a move to avoid seeing Morata going back to England.
Antonio Conte Looking To Buy Arturo Vidal From Barcelona
Internazionale are trying to make a huge splash this summer transfer window, as their plans to complete their longed-for rebuild look nothing but great for the Italian giants. For instance, Antonio Conte is eager to secure a deal for Barcelona midfielder Arturo Vidal as soon as possible.
According to Sport, Conte wants to sign Vidal this summer, who previously played in Italy for Juventus. Last season the Chilean player became one of the most important players in Ernesto Valverde's team, making 53 appearances in his first season at Barcelona, but there is a chance that he could leave Catalonia this summer.
Arsenal Join Race For Marcelo As Star 'Demands' Real Madrid Exit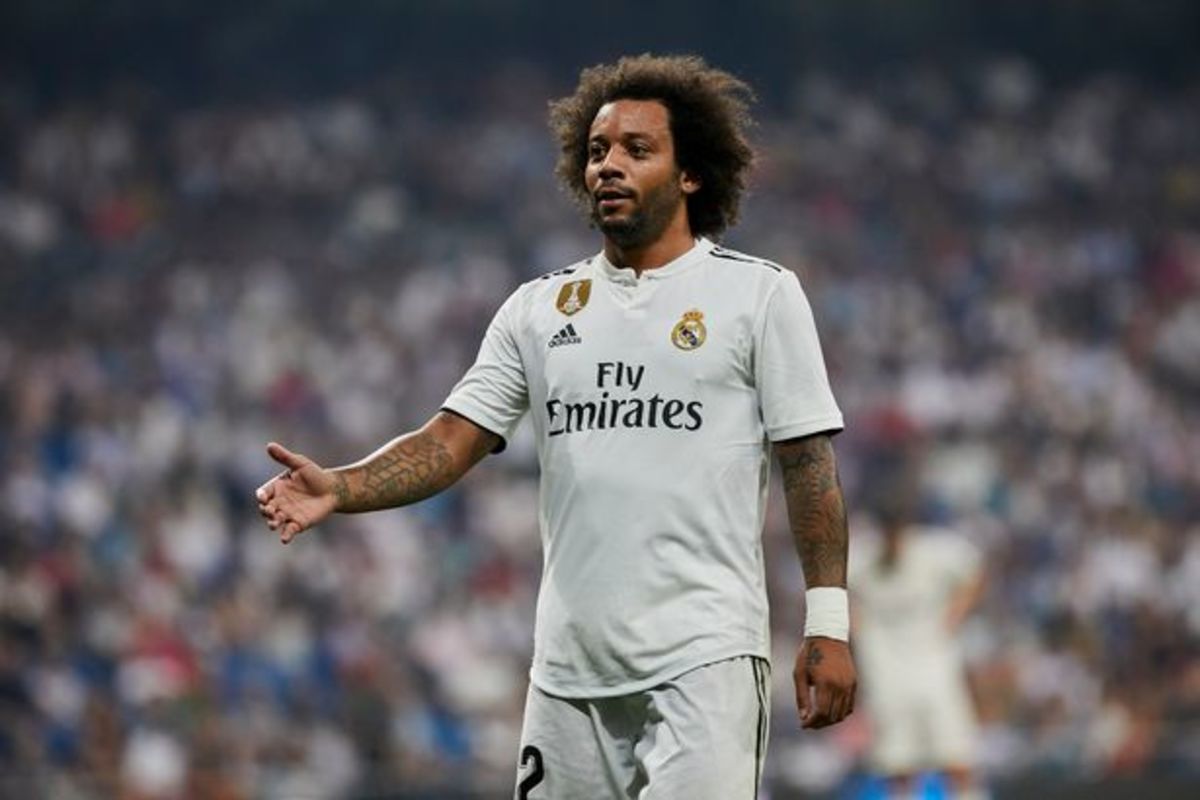 This has to be one of the most surprising stories of the summer transfer window, as nobody would expect to see Marcelo demanding an exit for Madrid, and less to see Arsenal as one of the teams in the race to get the Brazilian wing-back signature.
After Real Madrid confirmed the arrival of Ferland Mendy, Marcelo asked to leave the club after having received lucrative offers from around Europe, according to Spanish newspaper Sport. In the past, it was rumored that the Brazil international was followed by Juventus and a reunion with Cristiano Ronaldo was very plausible, but now Juve face competition from other clubs like Paris Saint-Germain, AC Milan, and Arsenal.
Barcelona Puts £54 Million Price Tag On Samuel Umtiti Amid Man. Utd., Arsenal Interest
The interest for Samuel Umtiti increases as the days go by, and even though Barcelona is not keen to part ways with the French defender, they don't see with bad eyes letting Umtiti go if the right offer comes. That's why they have gotten to work and have already put a £54 million price tag on the Frenchman.
Manchester United and Arsenal have been rumored to be interested in the player, and although Barca are said to be willing to sell, Umtiti will not come cheap. The Blaugrana are keen to raise funds to afford Neymar's signing, and selling the World Cup winner is a very good option for them, with the Mirror reporting that they have stated their fee for Umtiti.
Ajax Reject Juventus Initial Offer For Matthijs De Ligt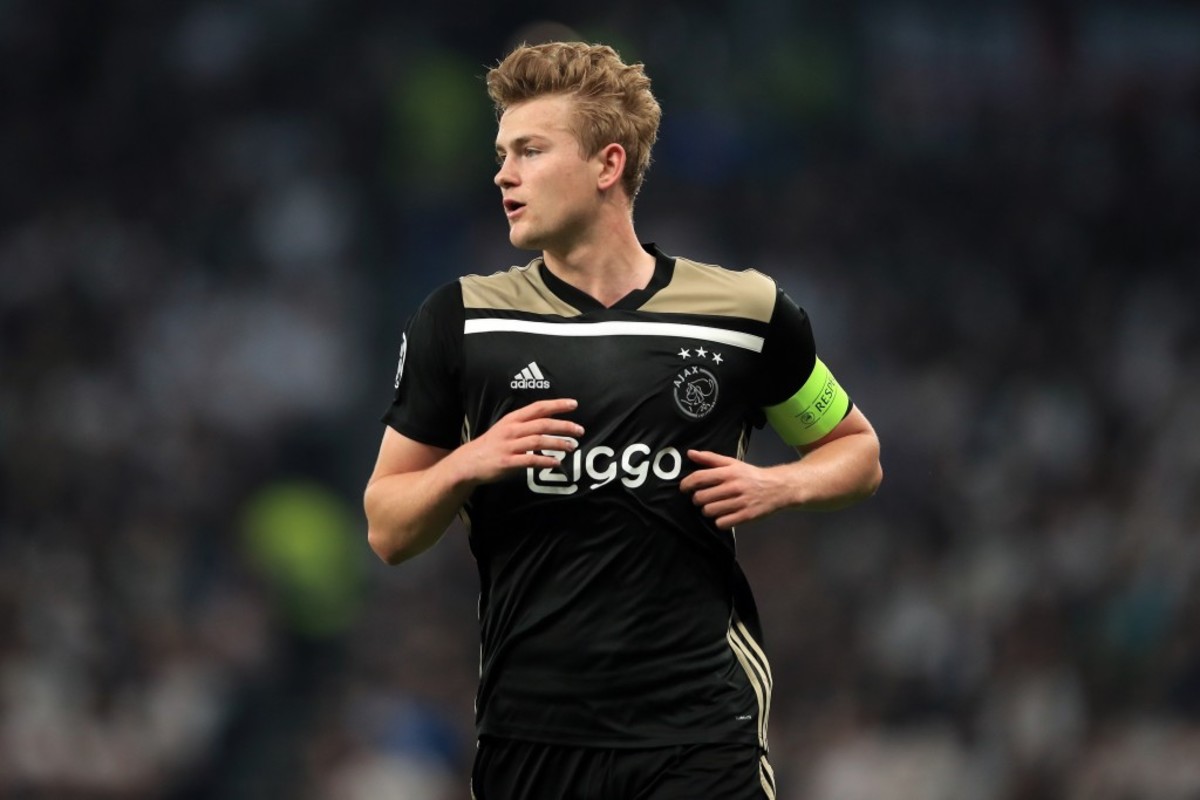 Juventus are getting closer to finally land their longed-for asset Matthijs de Ligt from Ajax, but the Old Lady may have to wait a little bit more before making the wonderkid one of them this summer. According to Sky Sports Italy, Juventus are frontrunners for his signature and have offered £58.3million for the 19-year-old, but Ajax have rejected it.
This has opened the door for other clubs, especially Barcelona, to revamp their hopes to sign Matthijs this summer. The Blaugrana were the favorite to sign the Dutch center-back for the most part of the season, but after de Ligt picked Juventus as his new destination, things were quite different for the La Liga champions. Nevertheless, they might have a new opportunity now if Juventus mess up the deal.
Barcelona, Bayern Munich To Join Manchester City In The Race For Joao Cancelo
Just like Juventus are signing great players this summer, they are likely to be losing one of their most talented assets during the transfer window. Initially, Manchester City were the favorite to sign Portuguese wing-back Joao Cancelo, but now the Citizens have some company on Cancelo's list of suitors.
Barcelona will reportedly join the race for the 25-year-old if Nelson Semedo decides to join Atletico Madrid, with Spanish newspaper Sport reporting that Cancelo is top of their wishlist at this moment.
Besides Barcelona, Bayern Munich have shown their desire to sign Cancelo as well, according to Corriere dello Sport, but seeing that they've already spent a lot of money this summer on their defense, is unlikely to see them disbursing more cash to land the Portuguese.