It looks like we have yet another chapter in the Kevin Durant-Russell Westbrook saga. With Brodie discussing the possibility of a trade with the Oklahoma City Thunder, some people claim they will have a difficult time trying to find a new squad for the point guard.
For instance, Kevin Durant's brand manager, Randy Williams, has gone off on Westbrook following the Paul George trade to the Los Angeles Clippers. Williams, who also happens to be a good friend of Kevin Durant, went after Russ in a response to a Bleacher Report Instagram post, claiming that 'no one wants to play with him'.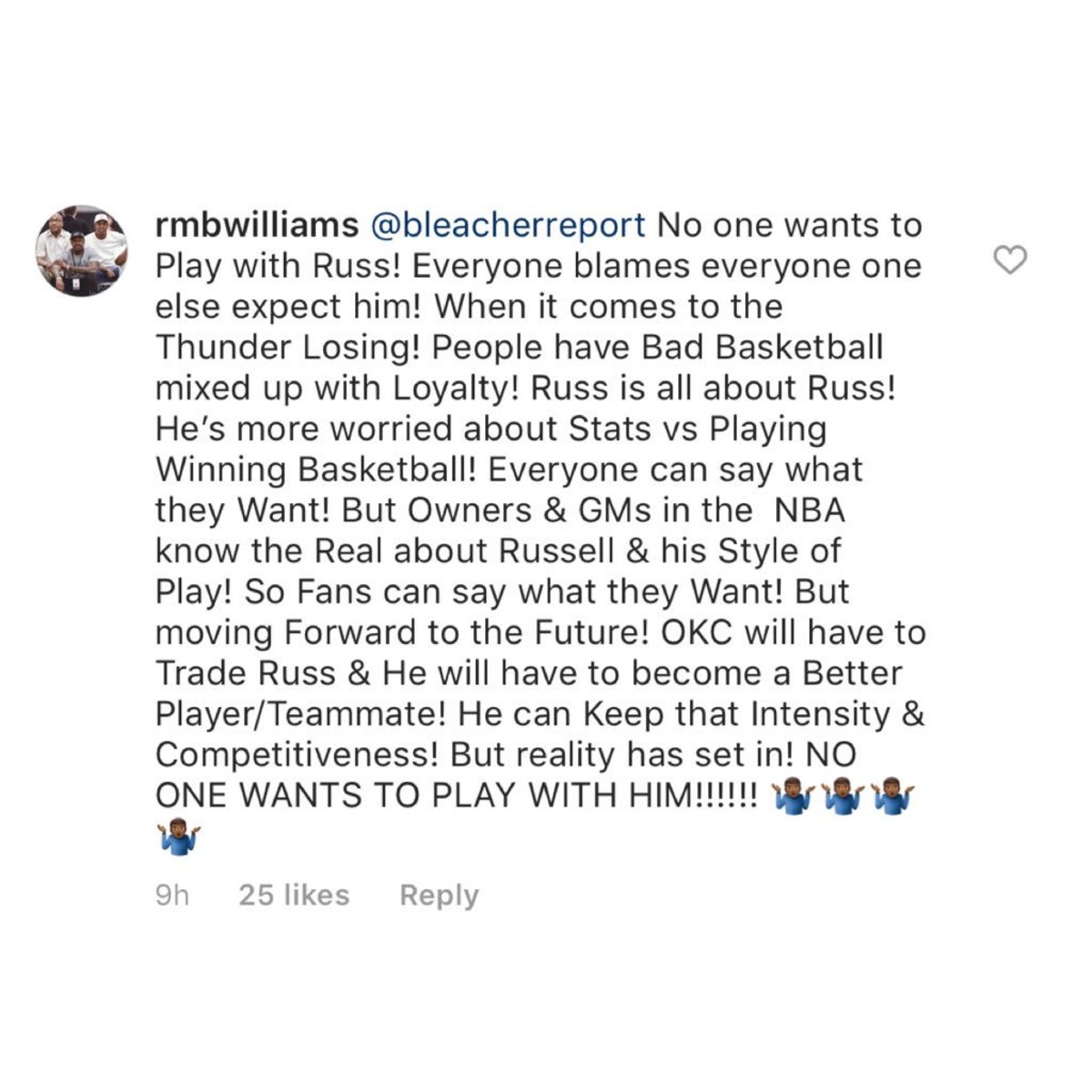 "No one wants to Play with Russ… He's more worried about Stats vs Playing Winning Basketball," Williams wrote.
The things that Williams said are very similar to the stuff we've been hearing about Westbrook during all these years. He has pumped up his numbers in recent times, but his team hasn't been as successful as it was while KD was part of the organization.
Durant and Williams have been friends since Durant's 2006-07 college season, and Williams now has the job title of Durant's 'brand ambassador', even though nobody knows what that means. He surely had to see how the relationship between the two stars was and his words are making some noise right now, even though some people like Kendrick Perkins aren't happy about it.
I just read what Randy Williams wrote about Russ and that's very disturbing to me! Man really went at Russ like that! That's WEAK my G! KD needs to check his People! Straight Up! Lost all respect for you Homie!!!!

— Kendrick Perkins (@KendrickPerkins) 8 de julio de 2019
Anyway, it looks like there are yet more things to fix between KD and Brodie, but the people around them should stay out of this matter.