Bronny James is only 14 years old, but the kid is already making some noise both on and off the court, getting more and more recognition every day. In recent days, LeBron James' son has been making some headlines, first with his reportedly new girlfriend and more recent accusing Cleveland Cavaliers rookie Darius Garland of being an Instagram thief.
Garland recently posted a photo on Instagram, captioned "HEY IG" with a waving hand emoji.
Ver esta publicación en Instagram
This may sound familiar to a lot of people. A couple of months ago, in late May, Bronny posted his first IG picture, with the exact same caption. Albeit that was nothing beyond our world and anybody could write the same thing, the 14-year-old commented on Garland's picture, jokingly accusing the latter of theft.
Ver esta publicación en Instagram
Bronny wrote "i see how it is stealing captions," as to Garland replied by saying "Bronny you just got Instagram," and then told him to "get on Fortnite."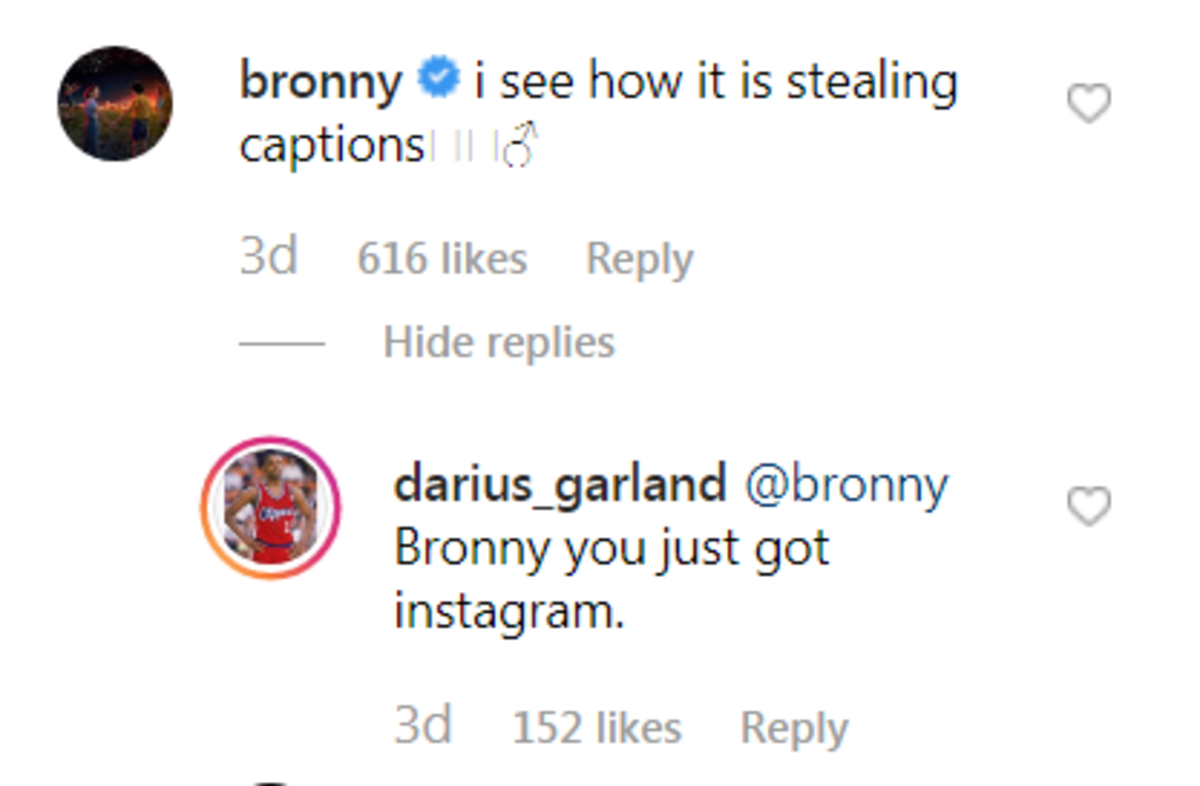 Albeit he's just 14, Bronny is paving his way to the NBA, even more calling out players in IG. Of course, this was just a game, but maybe Bronny won't forget that Garland stole his caption once he makes it to the association in a couple of years.