As the days go by, a Neymar move out of Paris Saint-Germain looks closer. Ney's potential departure from the Parc des Princes not only will affect he and his team, but it will make a huge impact in Italian football, which will suffer a drastic change if the Brazilian winger ends up leaving his club.
It's well known that Ney wants a move away from the French champions, with PSG's sporting director Leonardo claiming that talks are 'more than advance' with both Real Madrid and Barcelona.
Either it is for Barcelona or Real Madrid, if Neymar gets his wish of going back to Spain granted, it could create a chain of transfers affecting some of the best players in Serie A, as Italian outlet La Gazzetta Sportiva suggests.
Firstly, Paulo Dybala, who was linked with both Manchester United and Tottenham Hotspur before the English transfer window closed, is now considered as the perfect replacement for Neymar in Paris Saint-Germain. If that happens, Juventus are set to take Inter Milan's Mauro Icardi, while Inter would respond by attempting to sign striker Edin Dzeko from Roma.
Ultimately, the circle would close with Juventus, as Roma would be interested in signing Gonzalo Higuain, who just returned to Juve from a loan deal at Chelsea last season.
We can't recall how many moves had made a similar impact as this one would, and much less if it does it in a different competition.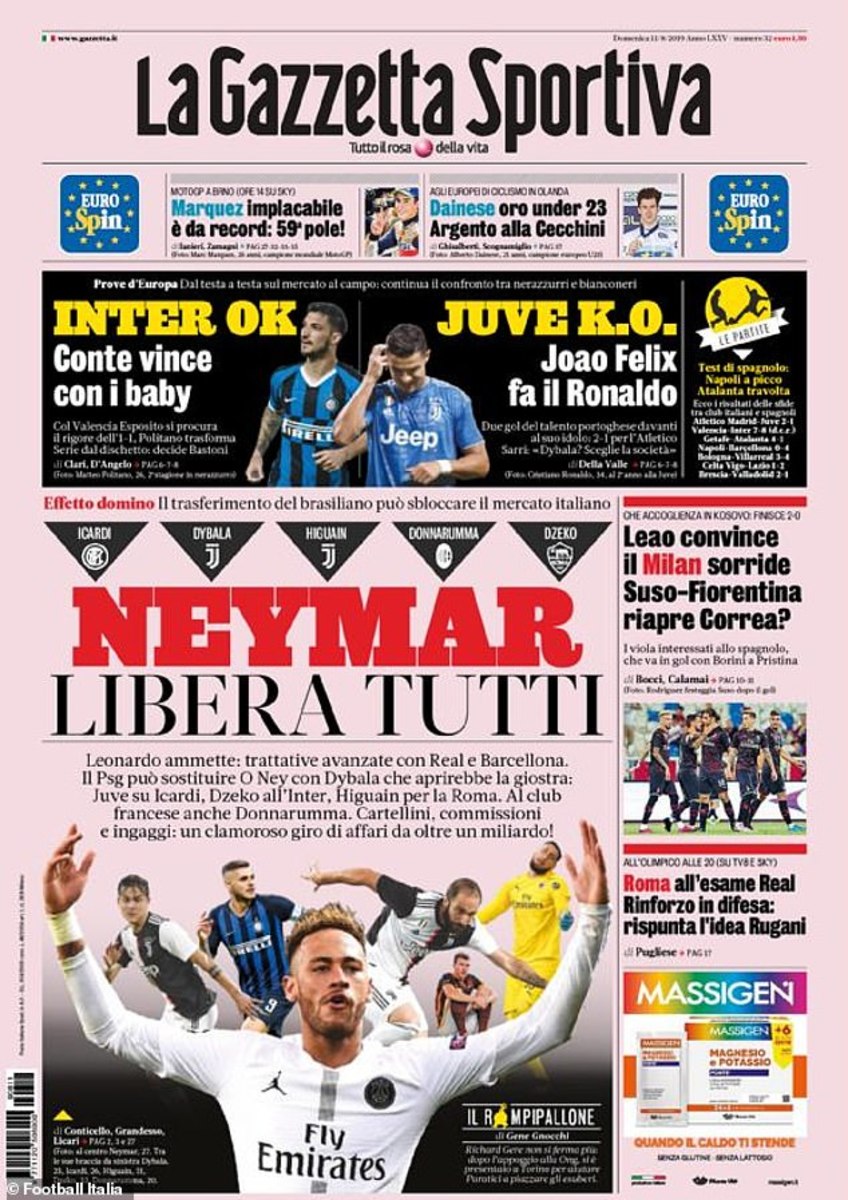 Of course, all of this depends on if Ney finally leaves Les Parisiens, which is still pretty unclear. Last time we checked, he was out of the squad to face Nimes in the Ligue 1 season opener, with Leonardo claiming that PSG were advancing in talks with a couple of clubs.
Last season Neymar scored 23 goals and provided 13 assists for PSG in 28 appearances across all competitions.
The European transfer window closes on September 2, so we might have some crazy days ahead of us across the old continent.