The Paulo Dybala saga is set to continue and more after the recent activity of the forward on social media. The Argentine striker was caught liking a tweet that slams Cristiano Ronaldo, as well as Juventus' hierarchy.
The Argentina international liked a tweet blasting Juventus' decision to put him up for sale this summer, while also suggesting that Paulo is a better superstar than CR7.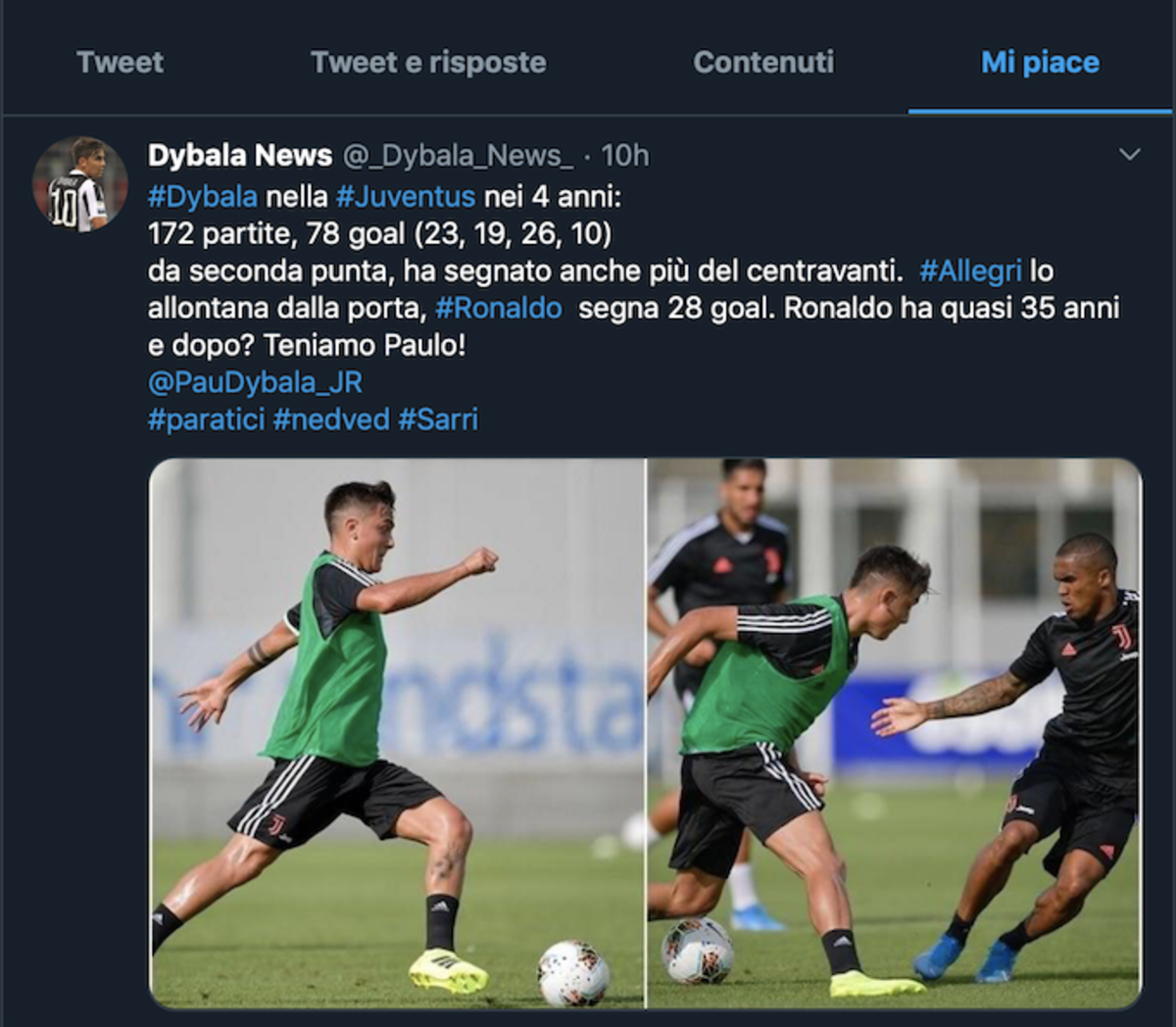 As per Calciomercato, this is what the tweet says in English:
"Dybala in Juventus in the 4 years: 172 games, 78 goals (23, 19, 26, 10) as a second striker. Allegri pushed him away from the goal, Ronaldo scored 28 goals. CR7 is 35-years-old and after? Let's keep Paulo."
Dybala was on the verge of completing a move to the Premier League with both Tottenham and Manchester United close to reach a deal for the forward, but his wage demands and image right were a dealbreaker for both sides. Now, nobody knows where he is going to play next season, although Paris Saint-Germain have expressed their interest in the player.
He isn't happy with Juventus, is set to leave the club and find another one where he can enjoy some playing time and he confirmed that liking this tweet blasting Juve's officials, including director Fabio Paratici.
The person behind the account also compared the star's stats to Ronaldo's, claiming that Dybala should be a prime attacking option considering the Portuguese's age.
Ever since CR7 made it to Juventus from Real Madrid, Dybala saw his role with the team diminished, scoring only 5 goals in Serie A last season. Albeit he is great and has a lot of things to offer, there is no chance that Dybala is at the same level of Cristiano, despite the Portuguese's age.