Today's NBA is completely overrun with shooters and perimeter scorers. Teams want to score and score fast. Stretch four's, fast-breaks, freedom of movement, and high-scoring games have become the norm in the NBA. As a result, big men are slowly becoming less important.
But that was not always the case. Some of the greatest players in NBA history are centers, and in fact, have been responsible for most of the league's dominance. We have seen so many great centers, dating back to the 1960s.
These are the Top 5 greatest centers in basketball history.
5. Hakeem Olajuwon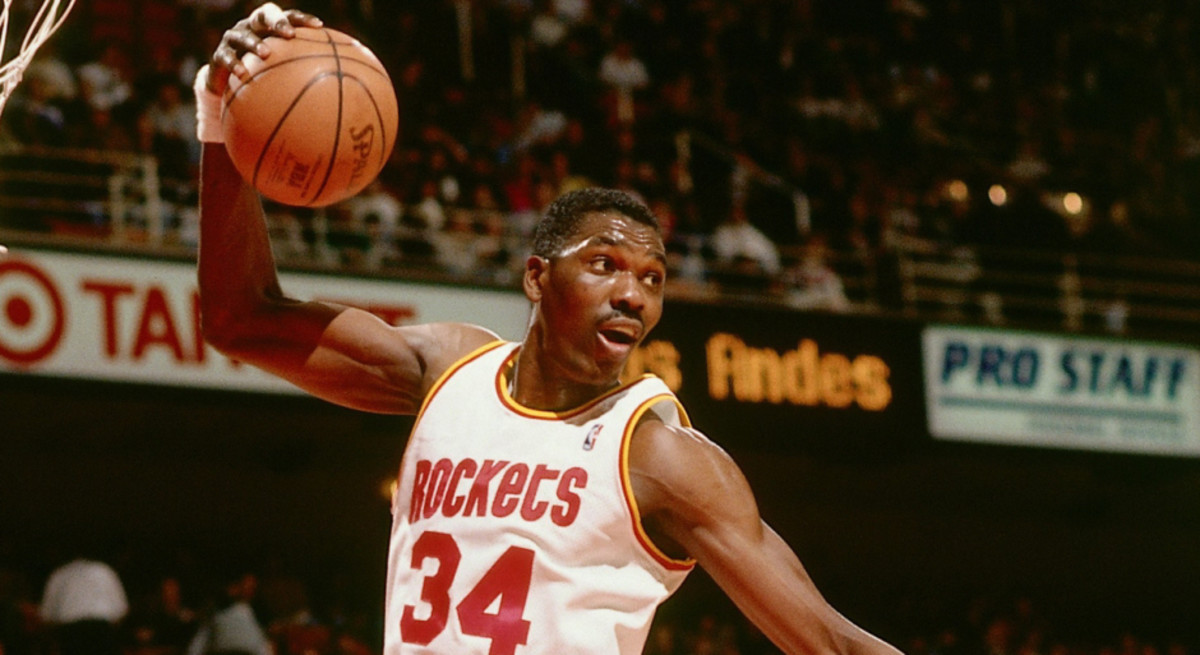 Hakeem was probably the greatest scorer in the paint for a big, offering a wide variety of post-moves and fakes that would leave opponents scratching their heads. When it came to offense, Hakeem could carry his team on his own. Often times, he would attract double and triple teams and he was extremely efficient at finding the open man.
Lastly, Hakeem would dominate defensively. He is one of the few players ever to record a quadruple-double in a game, and the only player to do it more than once.
The Dream was also an NBA Champion, winning the title two times in a row for the Rockets. Due to his dominance on both ends of the court and complete skillset, Hakeem is the greatest player to ever suit up for the Rockets and this will likely never change.
4. Wilt Chamberlain
Wilt Chamberlain has pretty much owned the NBA record books for some time now. He played in an era perfectly suited to his style of play and averaged an outstanding 22.9 rebounds per game for his entire career.
Even more impressive, he once finished a season averaging 50.4 points per game. Not to be outdone by his self, Wilt iconically scored 100 points in a single game.
Needless to say, many of Wilt's records will ever be broken. He was the greatest stat-sheet stuffer we have ever seen and was one of the icons for the NBA dating back to the '60s and '70s.
3. Bill Russell
When players are judged by their greatness, winning is often the most important criteria. And nobody did it more than Bill Russell. Russell managed to win 11 Championships in 12 Finals appearances, more than anybody in NBA history.
While many will argue that Russel played with a stacked team in a weak era, many people fail to realize how Russell was the leader and driving force of the Celtics dominance. Russell was possibly the best defensive big of all time and would patrol the paint with determination.
Anytime he would snatch a rebound (averaging over 22 rebounds per game over his career), Russell was the break-starter which lead to easy points on the other end.
Bill Russell captured the idea of being a winner of the highest order, and it is no wonder why all the NBA greats pay tribute to one of the best players of all-time.
2. Shaquille O'Neal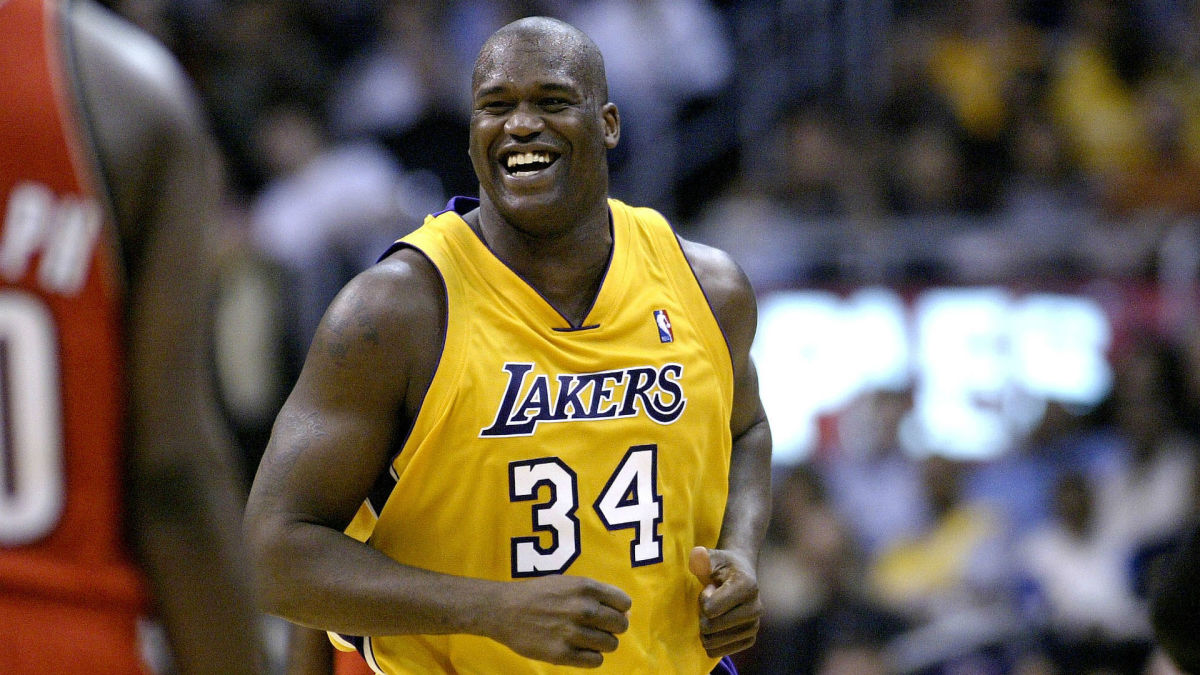 Shaquille O'Neal, due to his pure talent, is the second greatest big man of all time. While one can argue that Russell's rings or Chamberlain's stats allow them to leapfrog O'Neal, Shaq was just a wrecking ball of dominance where he ran riot in the league for nearly a decade.
Shaq had no answer and could score each and every time down the floor. Despite his unparalleled size and strength, Shaq was very mobile and could run the floor with ease. On defense, he was a nightmare to run into as he could move his feet and use his body to protect the rim.
What ultimately gives Shaq his legendary status was his ability to perform, and even outdo himself, in the NBA Finals. Some of his greatest performances led to him becoming a multiple-time champion.
His skillset and dominance was the reason he managed to capture 4 Championship rings with 3 Finals MVP Awards.
1. Kareem Abdul-Jabbar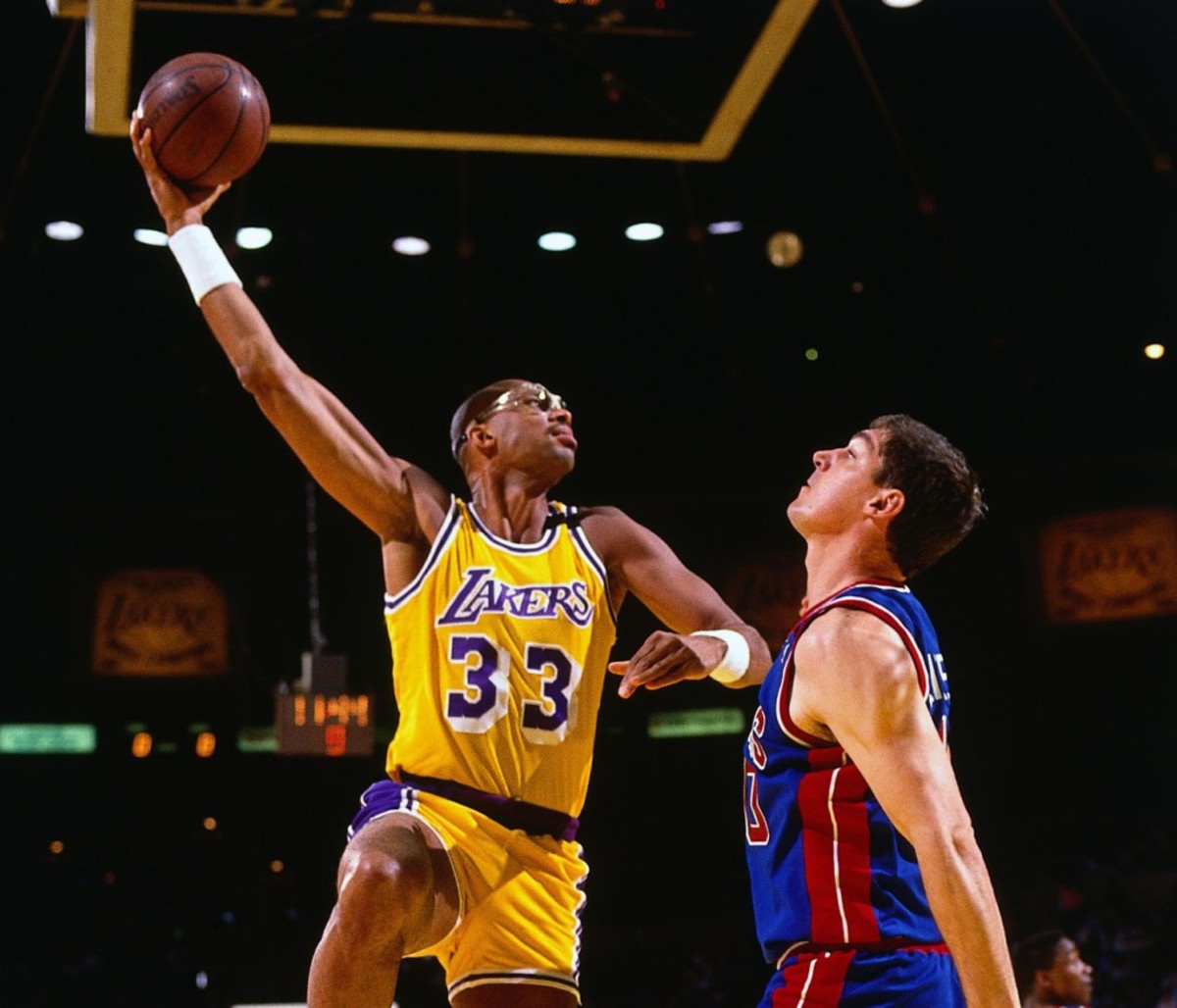 Without a doubt, Kareem Abdul-Jabbar is the greatest big man in NBA history. One of the most iconic figures in all of the sports, Kareem has achieved everything there is to achieve in basketball.
Kareem is the all-time leader in points scored, and third in all-time rebounds. Kareem also managed to win 6 championships, along with 2 Finals MVPs, and a record 19 All-Star selections. For nearly two decades, Kareem was one of the best players in the world.
What made Kareem special was his ability to dominate on both ends of the floor, as he even averaged 2.6 blocks per game for his career. Most importantly, Kareem had the single most unstoppable move ever in the Sky Hook, a one-handed hook shot that terrorized defenses since he came into the league.
Abdul-Jabbar was a complete player when it came to winning, performing in big games, and dominating the game of basketball.
Next
The Truth Behind Kobe Bryant's Finals Performances
4 Reasons Why Kawhi Leonard Plays Like Michael Jordan
Steve Nash Explains Why Kevin Durant Left The Warriors
The Clippers And The Lakers Are The Best Teams In NBA 2K20
NBA Rumors: Spurs May Consider Trading For Steven Adams