The San Antonio Spurs have been to the playoffs for 22 straight seasons, and are a statement of work ethic and a top-notch organization every player in the world would love playing for.
Gregg Popovich's system has proven to be quite effective, leading them to 5 NBA Championships, but they've struggled to find success following the Duncan-Ginobili-Parker era.
And now that Kawhi Leonard also left town, it'll be up to DeMar DeRozan and LaMarcus Aldridge to take this franchise deep into the playoffs again, and they'll definitely have a lot of help from Popovich's deep rotation. But, how will they lineup to start the year? Let's break it down:
Bench: Patty Mills, Marco Bellinelli, Bryn Forbes, Lonnie Walker, Rudy Gay, DeMarre Carroll, Trey Lyles
Point Guard: Dejounte Murray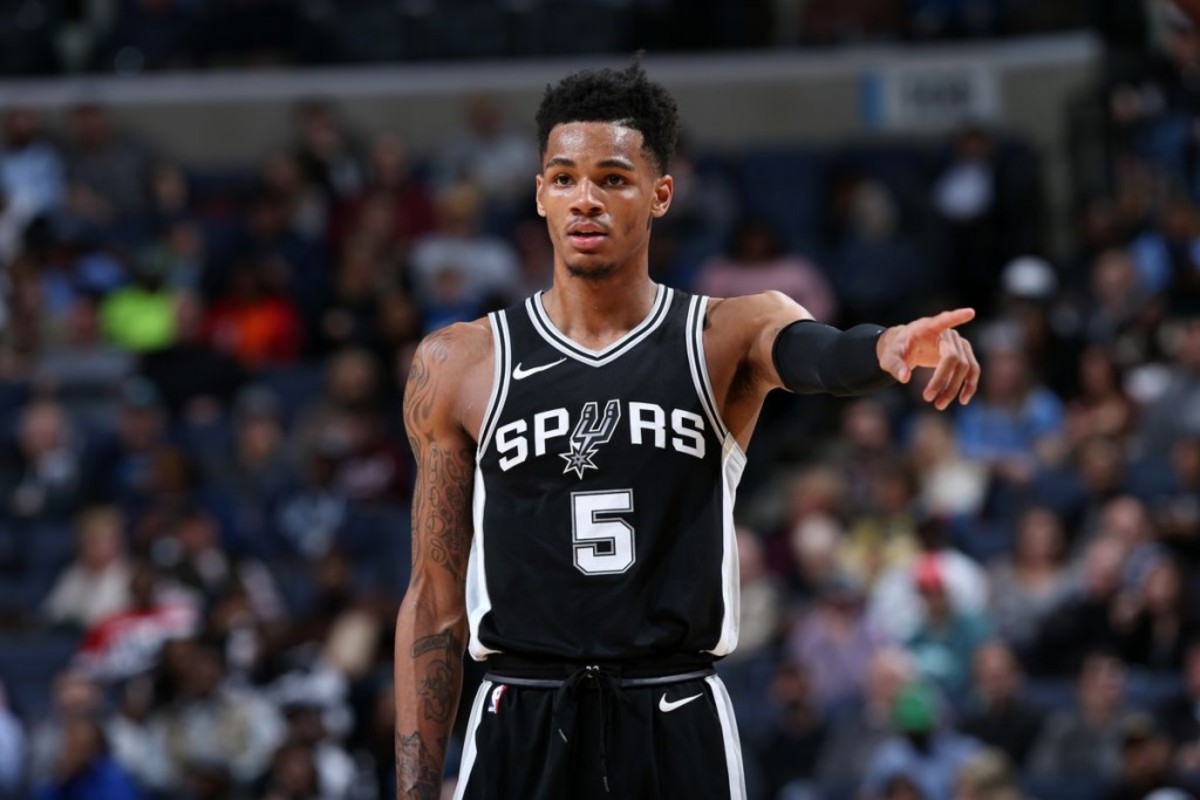 Dejounte Murray missed the entire season with an ACL injury, so there's understandingly going to be some rust he'll need to shake off early on. Still, he was locked in as the team's starting point guard.
Murray was thriving at San Antonio before his injury and his length and top-tier defensive instincts were great. He's a solid playmaker and great defender, and makes the most of his athleticism to get to the rim, but he needs to add some range to his offense.
Shooting Guard: Derrick White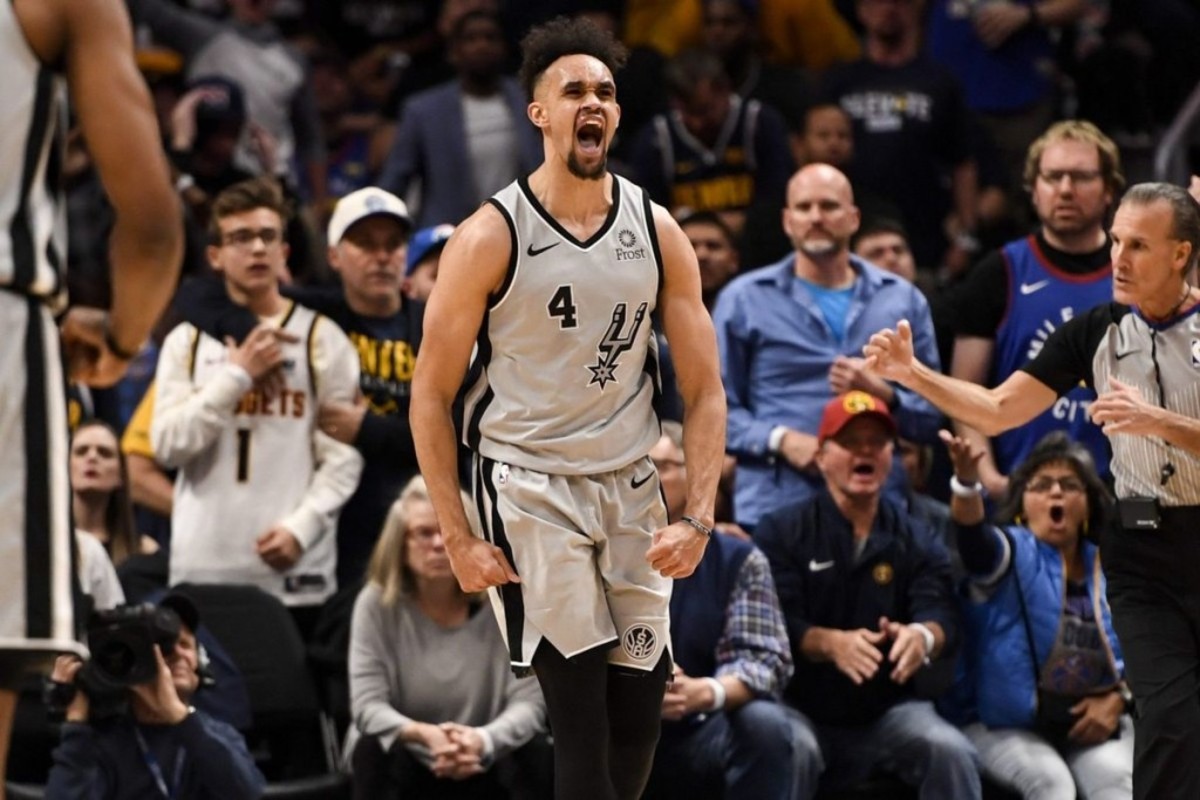 Derrick White took a major step forward last season as Popovich's next man up, and it's safe to say he's earned his trust after joining Team USA's camp for this past FIBA World Cup.
White is not the defender Murray is, but he makes up for it with an ability to shoot lights out from all three levels. He stepped up to fill Danny Green's role in the team's offensive system, but is way more than just a catch-and-shoot kind of scorer.
Small Forward: DeMar DeRozan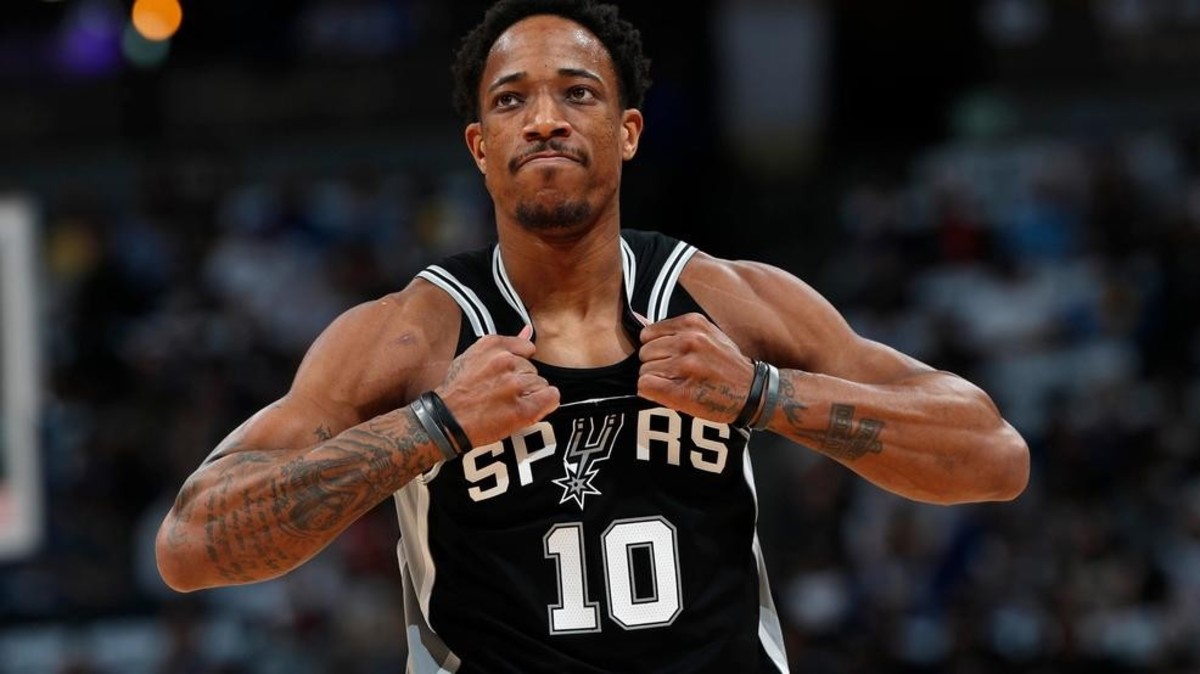 DeMar DeRozan's first season with the Spurs got off to a terrific start, but then he kind of hit a wall. Still, he looks like a tailor-made player to thrive in Popovich's system and is only going to get better.
He's a master of the mid-range game, a guy that can slow down the pace or play on an uptempo offense. He showed a huge commitment in the boards and defense last season. He'll be extra motivated to prove his doubters wrong, but he still needs to learn how to shoot the three.
Power Forward: LaMarcus Aldridge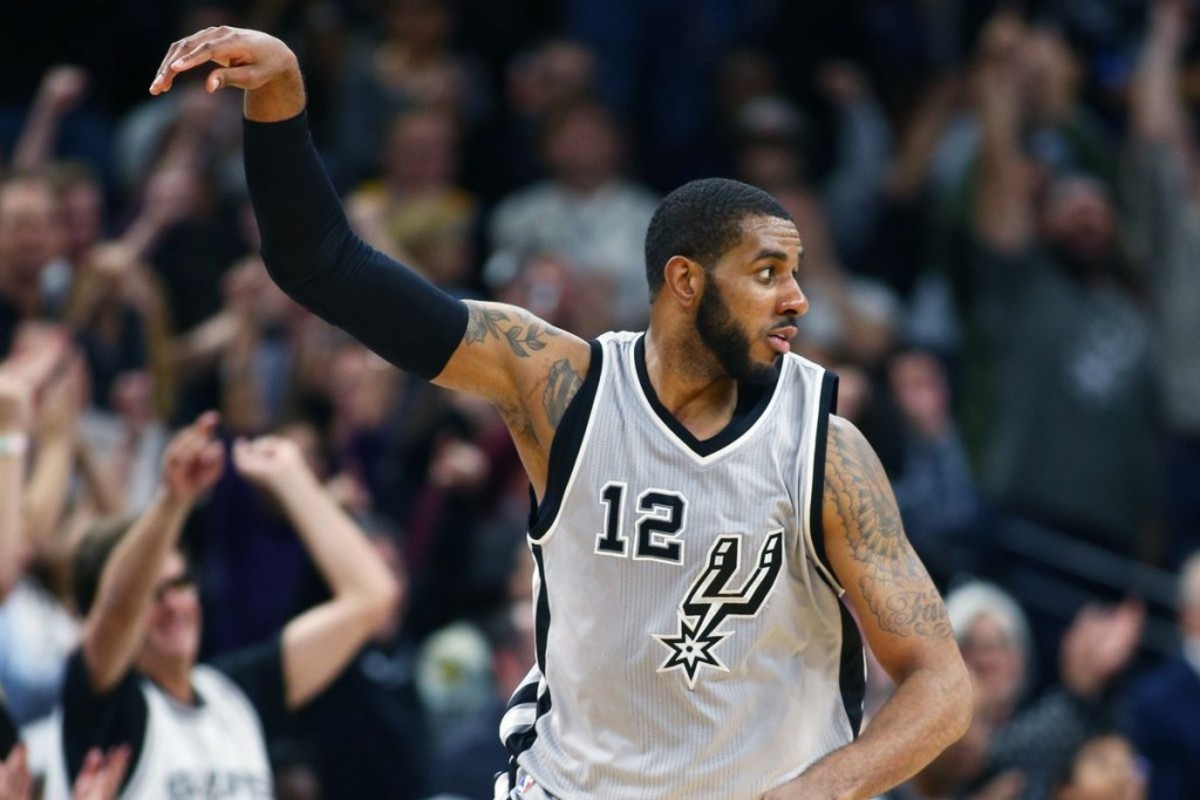 LaMarcus Aldridge's differences with Gregg Popovich look more than settled now, and while he hasn't been the same player he was during his Portland years, he's still one of the best power forwards in the league.
Aldridge has made some nice strides on defense despite not being much of a rim protector, and his offense is unstoppable when his turnaround shot is falling. He's a perfect complement down low for this team.
Center: Jakob Poeltl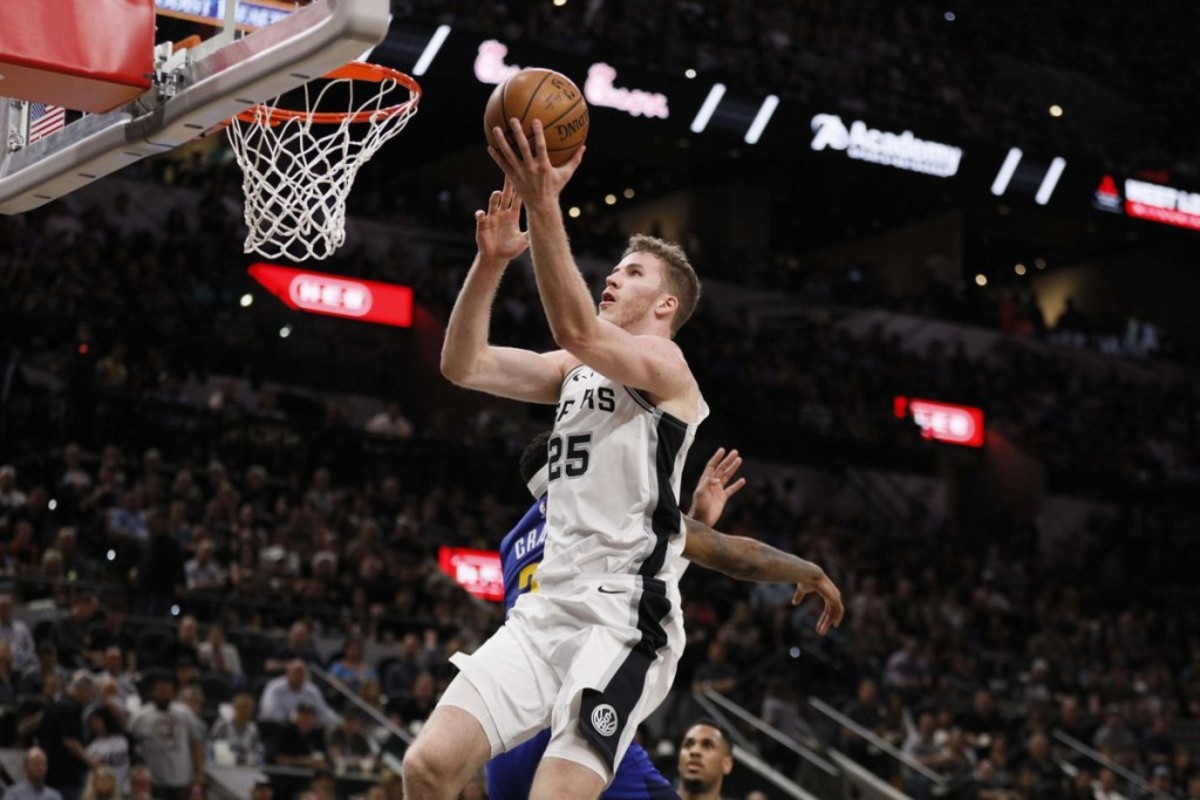 Jakob Poeltl was showing a lot of upside in Toronto before being shipped away to the Spurs, where he wasn't able to do much for most of the season. Still, the potential's there and he's quite young.
Poeltl is long, smart, and a guy that knows how to make the most of a mismatch in the defensive end. He won't do much as a scorer, but is the kind of old-school big man Popovich likes to play.
Next
NBA Rumors: Top 5 Best Free Agents For The San Antonio Spurs
Top 5 Dark Horse Contenders For The 2019-20 NBA Championship
The 2019-20 Projected Starting Lineup For The Sacramento Kings
LaMelo Ball Is Now A Real Contender For The No. 1 Pick In Latest Mock Draft
NBA Trade Rumors: Wizards Could Trade For Kevin Love