When it comes to NBA fashion and attire, shoes are arguably the most important to players. They represent style, but also allow them to perform at their highest level. The wrong shoes can damage an athlete's foot, and not allow them to remain flexible and explosive when playing the world's greatest game.
It is often the case where the best players wear the best shoes, and this is seen around the world as well. Even players who stick to the weekend basketball games can attest to the importance of comfortable, high-quality shoes.
As a result, this is the most accurate and up-to-date list of the very best basketball shoes you can buy and wear for maximum performance.
10. Nike Precision 3
The Nike Precision 3 is an ultimate lightweight shoe for players to hit the court with style. Paired with a great value for your money, and this pair is a must-have for basketball players looking for a comfort fit.
The Precision 3 has one of the most durable soles on the market and is an excellent option for outdoor play as well. The soles allow players to land smoothly on their feet, without feeling much of an impact. Design-wise, the Precision 3 is available in a multitude of colors and look great when in a set with an NBA jersey.
9. Adidas Marquee Boost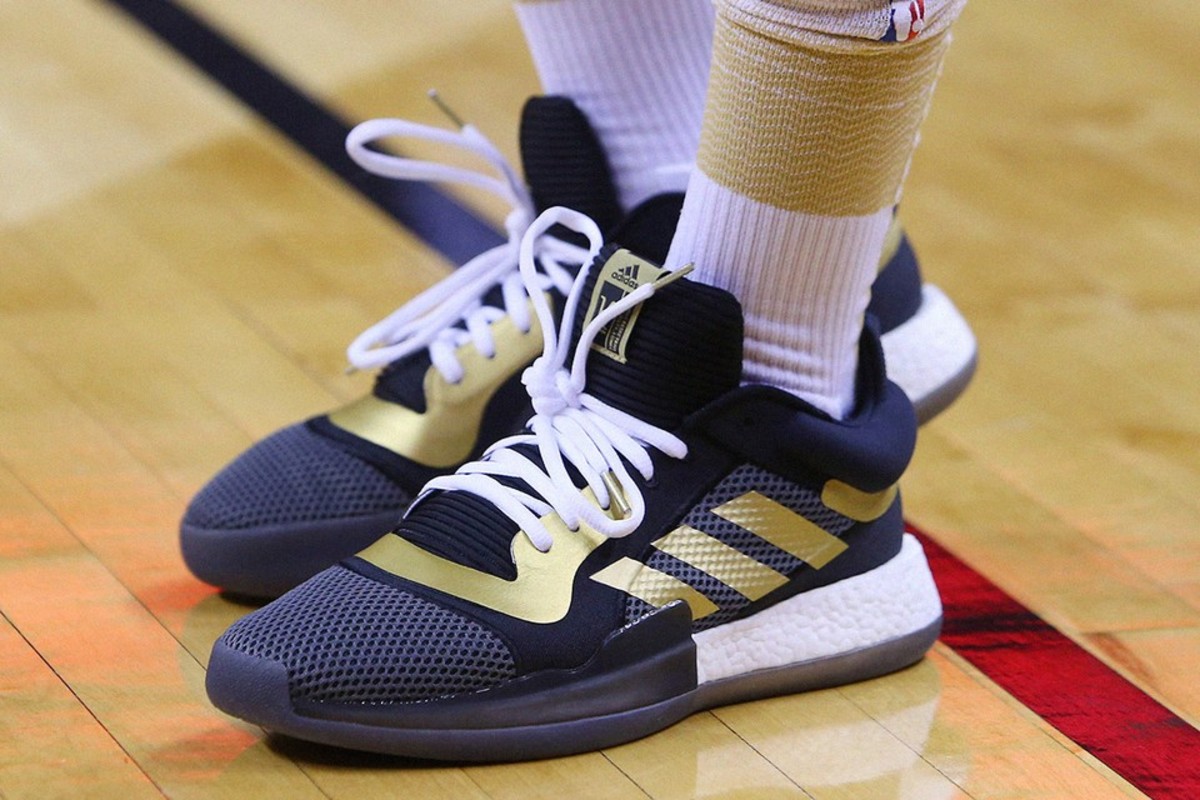 The Adidas Marquee Boost offers an excellent shoe to support any basketball player. The shoe does not really have any flaws and can be used to play in competitive matches or pick-up games with friends.
The Marquee Boost sneakers are very comfortable and allow players to perform at their maximum capacity, including resistance to friction and a well-built sole. Adidas is often a fantastic brand for basketball shoes, and the Marquee Boost is another fine example of that.
8. Nike PG3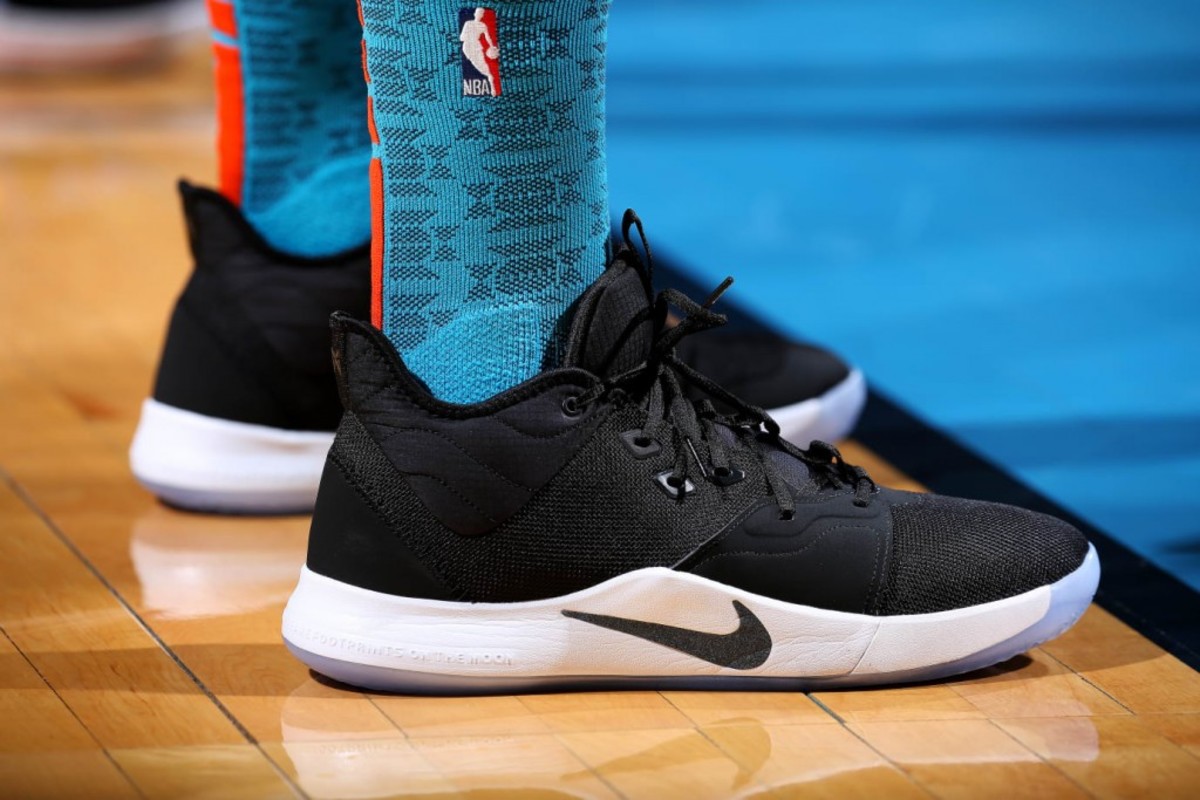 Nike PG3 shoes have a sweet look to them, and this might be the reason it is sweet-shooting Geroge's signature shoe. With softer and shinier colors, players will look extra stylish getting buckets with these on.
The shoes are very light on the feet and are perfect for players who want to breeze around the court and hit top speeds. With an extra foamy structure at the sole, players can take hits and have hard landings without much resistance. At the same time, the shoes support your feet very well without sliding.
7. Nike KD 12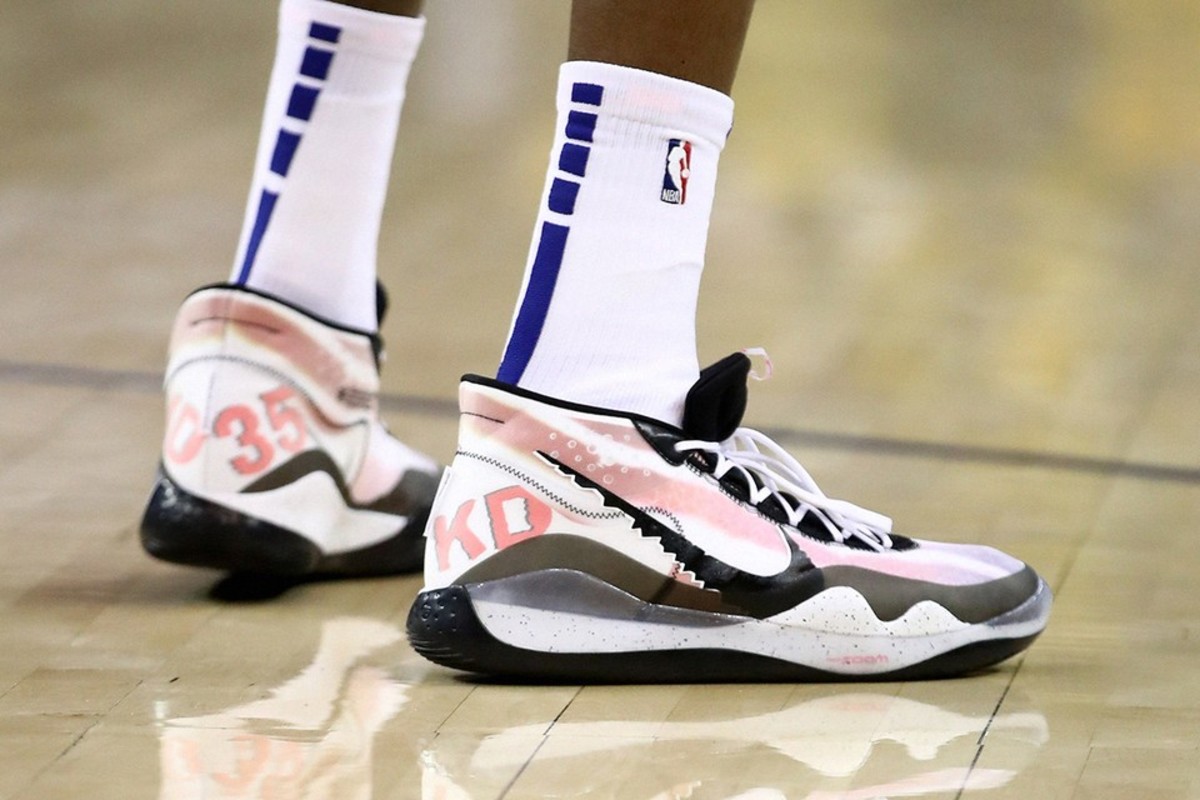 Nike KD 12 might be the best sneakers on the market to prevent slipping or sliding on the court. Thanks to his tight design, the soles are well built to keep you on your feet whether there the court is slippery or if you are just clumsy when you play!
At the same time, Nike KD 12 is a perfect all-around sneaker offering comfort, style, and quality that any player of all archetypes can use. Overall, a great pair of shoes for ballers who want to look stylish as well.
6. Under Armour Curry 6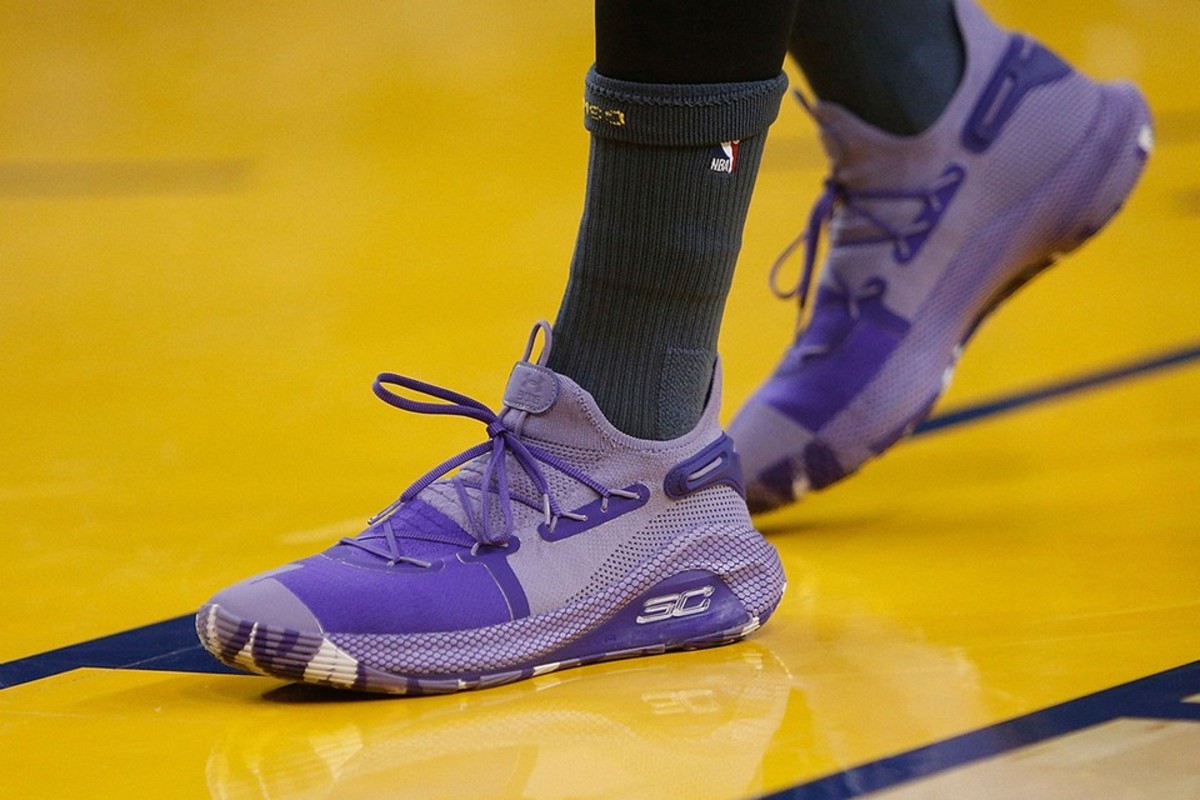 Under Armour produced some of the most comfortable shoes in the market with the Curry 6. The sneakers are very well built, allowing for full support at the bottom of the feet. As a matter of fact, they are light enough to where you can land on even the roughest courts without feeling much of an impact.
The Curry 6 design is what you would expect: a nice blend of color, tight grip around the ankles, and soft fitting to allow freedom of movement.
5. Adidas Dame 5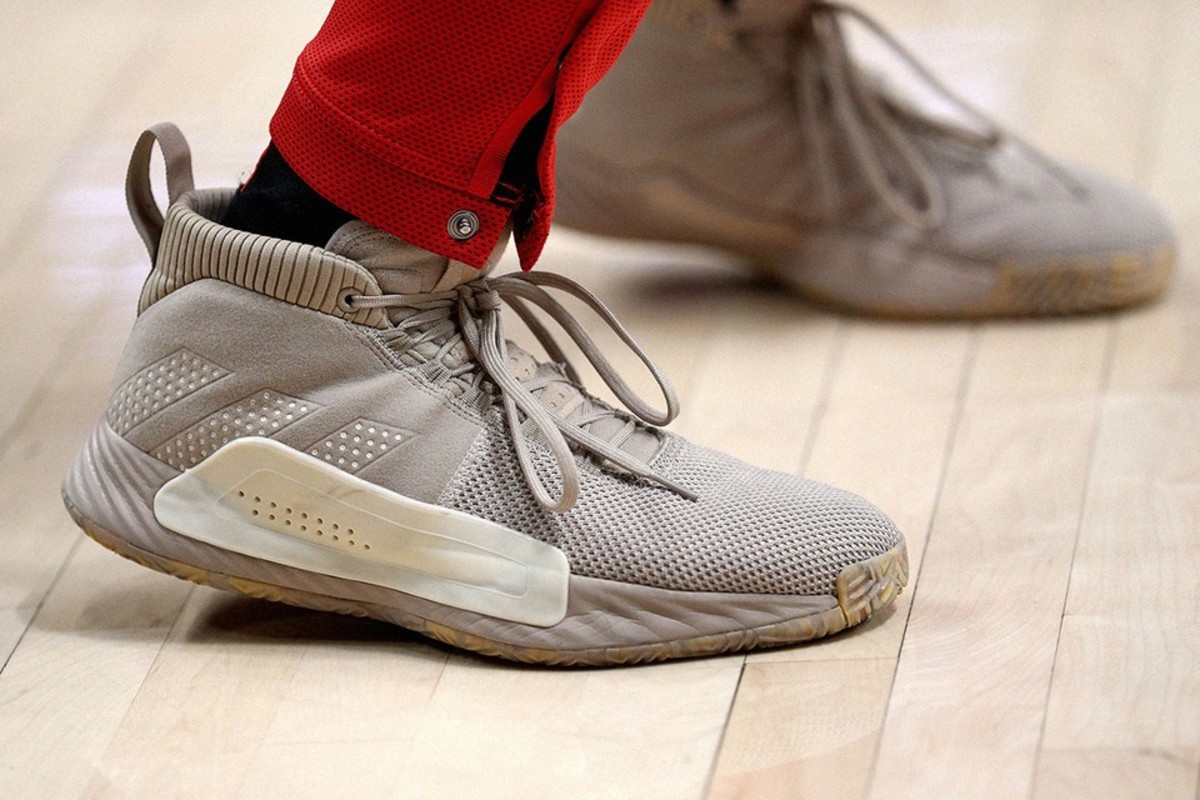 Damian Lillard's best release is in the form of the Dame 5. For quick guards and explosive players, these shoes will support you through every game in almost any court.
The sneakers are well-built, with a sleek design, at a very affordable cost. You can find these shoes with either a leather or mesh option, although they are both very light on the feet and allows you complete freedom of movement at any angle.
4. Nike Kyrie 5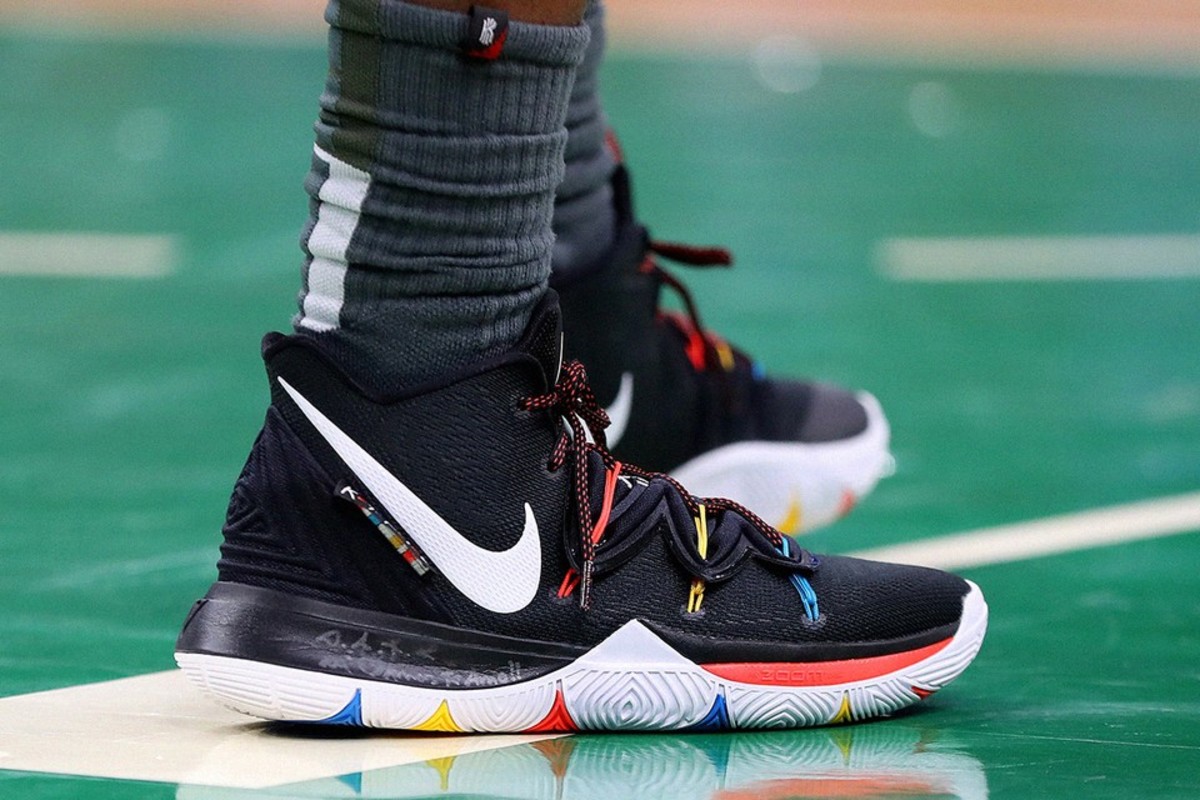 Kyrie Irving's 5th signature shoe release covers the areas of that pure baller wants: comfort, cushion, and simplicity.
The sneakers are cushioned well enough that it supports your ankles, making it perfect for players who switch angles and rely on quick first-step a lot. At the same time, it offers an interesting look that is both cool and simple.
Perhaps more importantly, the sneakers are offered at a very reasonable price for ballers who need a good pair.
3. Adidas Harden Vol. 3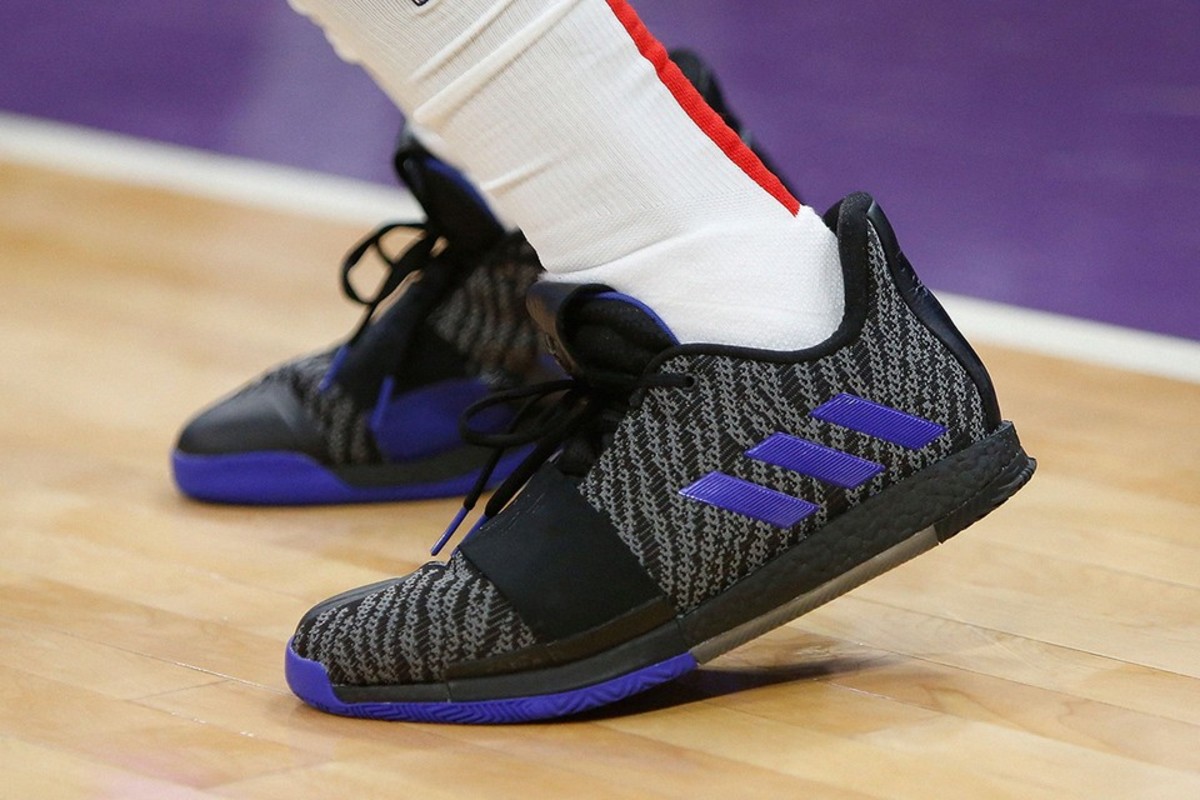 From all the basketball sneakers on the market, these shoes might be the most comfortable for players who want to move around as lightly as possible. Adidas always values comfort, and they produced an amazing pair of shoes to resemble Harden's preference to cover every inch of the court.
With a soft fit and low-cut profile to the floor, this shoe is supremely comfortable and easy to move around in. It is very cushioned and is one of the best sneakers you can get.
2. Jordan Why Not Zer0.2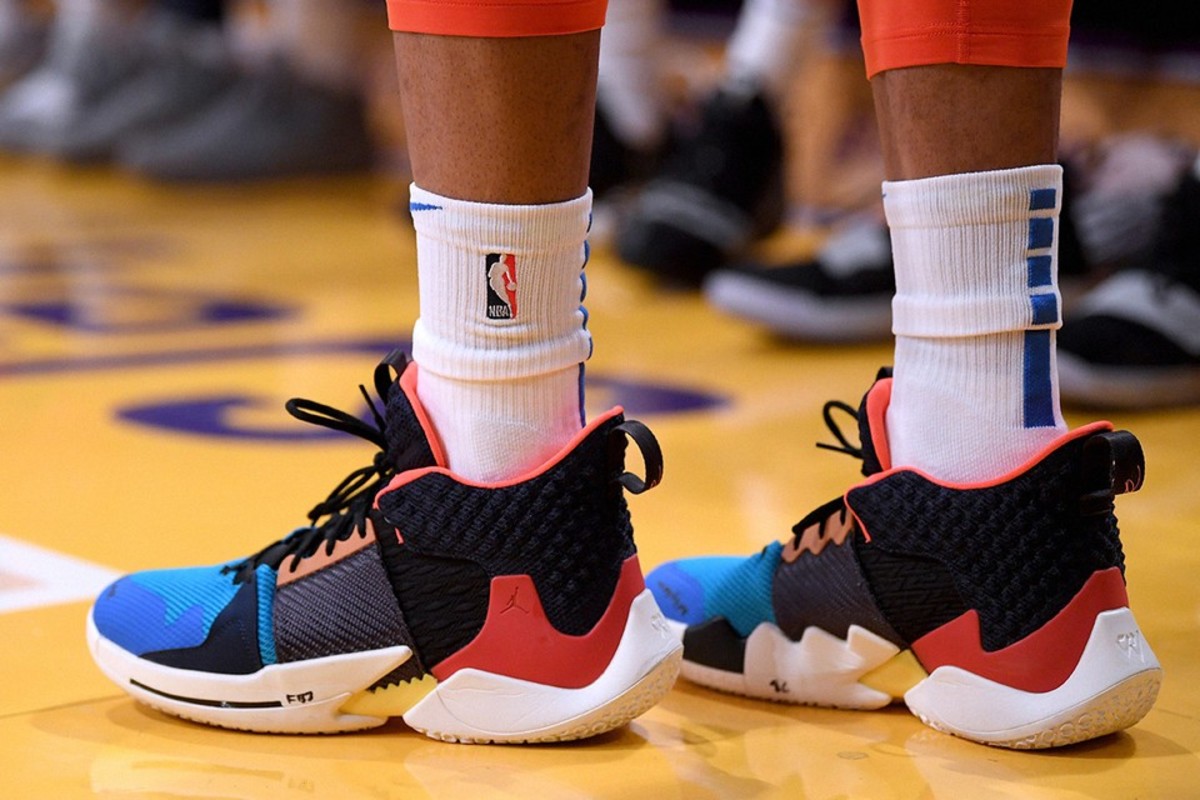 Nike went wild with this one. The new Russel Westbrook signature shoe is a perfect pair for explosive and athletic players, thanks to his powerfully-built heel that supports a player's movements in any direction.
The design is very slick and is easily one of the best-looking pairs out right now. The mix of colors, along with paying homage to both Jordan and Westbrook (logo and jersey number), will certainly help you stand out when you hit the court.
1. Nike Lebron 16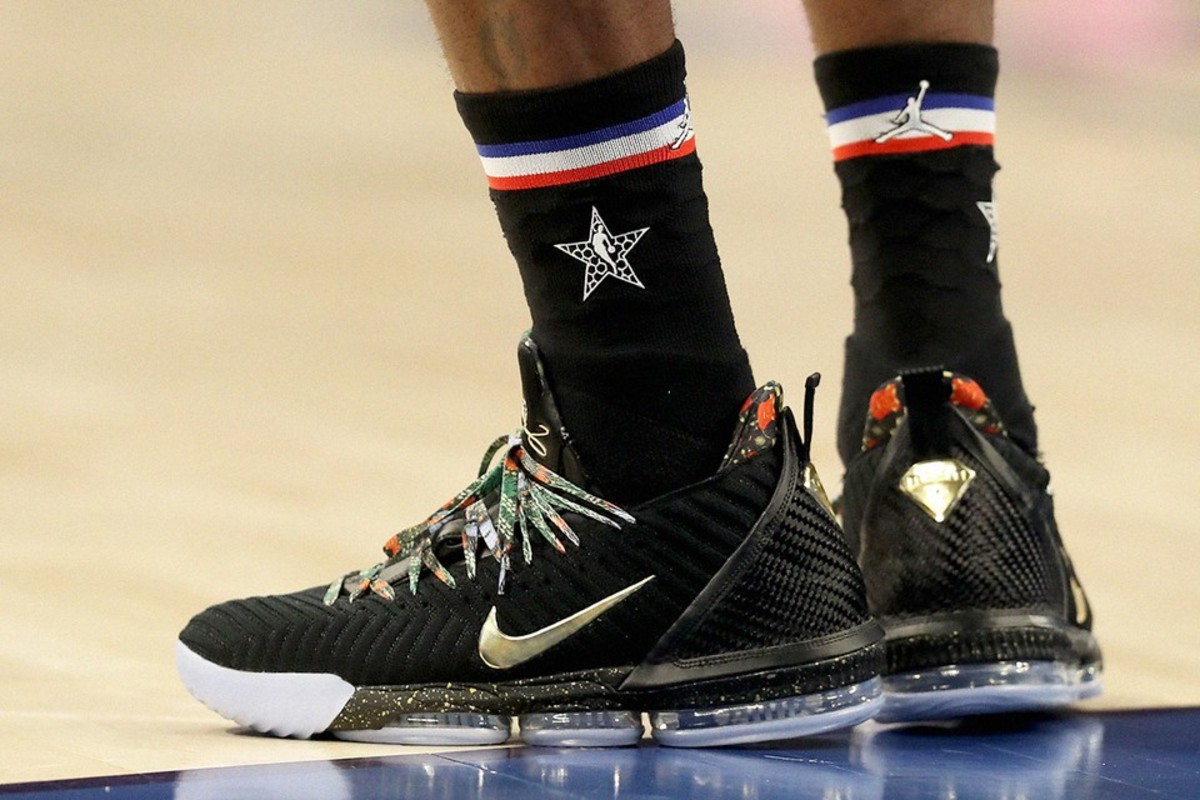 The Nike Lebron 16 is the perfect shoe for explosive players, similar to LeBron James. The shoes are extremely comfortable and have enough cushion for players to explode to the rim, land on their feet, and resist friction on the court.
Not to mention, they look great. A powerful look is what stands out in these pair, and closely resemble the playing style of Lebron. Whether you decide to play indoors or outdoors, Lebron James' latest signature shoe takes the cake as the best sneakers on the market.
Next
The Top 10 Best International Players In The NBA
The Game Everyone Wants To Watch: Raptors All-Time Five vs. Cavs All-Time Five
The Top 5 Players Most Likely To Make Their First All-Star Appearance This Season