The New York Knicks have been a part of NBA History since the very beginning as they were a part of the first 11 teams in the NBA.
Throughout each decade, Knicks fans have always had players to look forward to watching. In the 70's, it was Walt Frazier, in the 80's, you had Bernard King, In the 90's, there was Patrick Ewing and John Starks, and in the 2000's/2010's, they had players such as Stephan Marbury, David Lee, Amar'e Stoudemire, Carmelo Anthony, Kristaps Porzingis, and for a short period of time, Jeremy Lin that made Knicks basketball worth watching.
As the Knicks stand currently, they do not have that player that peaks the interest of the Knicks but that could all change soon. With their recent draft moves and free agency signing, the Knicks could create a formidable team and create a big-three that could, once again, put the Knicks back into contention.
LaMelo Ball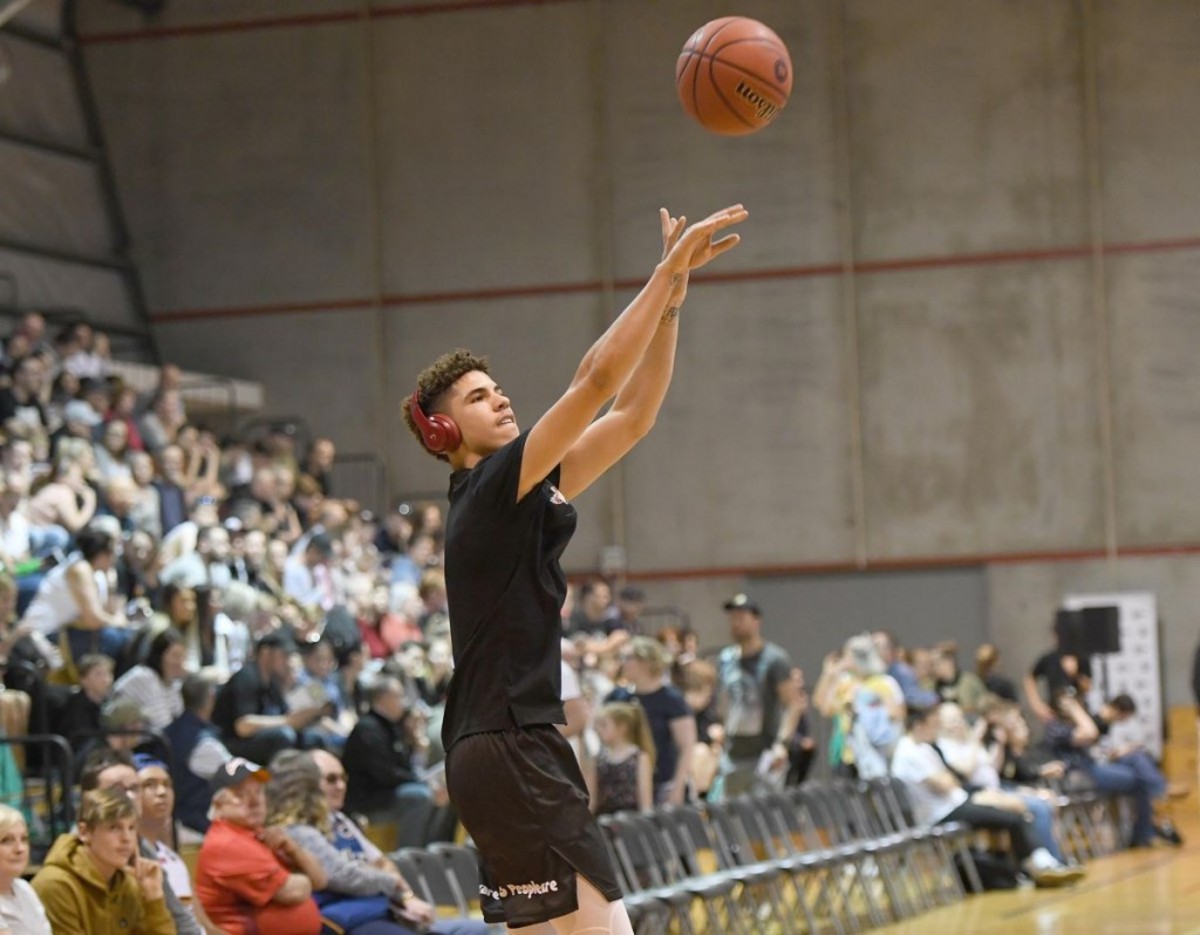 LaMelo Ball is currently taking the world by storm in Australia. In January, LaMelo Ball was projected to be a second-round pick in the 2020 NBA Draft by ESPN.com but now, it would be very surprising if he were to fall out of the top-10.
Now, LaMelo's path to the draft will be different most of the other players set to declare for the NBA draft as he is currently playing overseas in Australia for the Illawarra Hawks. Losing the chance to play in college due to his father pulling him from his former high school Chino Hills, to play for the JBL overseas is the main reason as to why LaMelo was originally slated to be a second-round pick.
When he made the decision to play overseas in Australia, tons of people were doubtful that he would even get drafted, but LaMelo has been able to silence the critics thus far.
In his first three games for the Hawks, LaMelo has had a 14-point game, and 2 21-point games. Now, to acquire LaMelo, the Knicks would have to, once again, tank. Tanking is something that is shunned in the NBA but for the Knicks' sake, I believe it will be worth it.
LaMelo Ball should be the player that the Knicks should target. LaMelo is a 6'8 point guard who has elite ball-handling and playmaking skills.
There may be concerns about his defense but considering that he is 6-foot, 8 inches, I don't believe his defense will be that bad. LaMelo would be a player that could turn the Knicks franchise around and has the potential to be the best Knicks point guard since Walt Frazier.
R.J. Barrett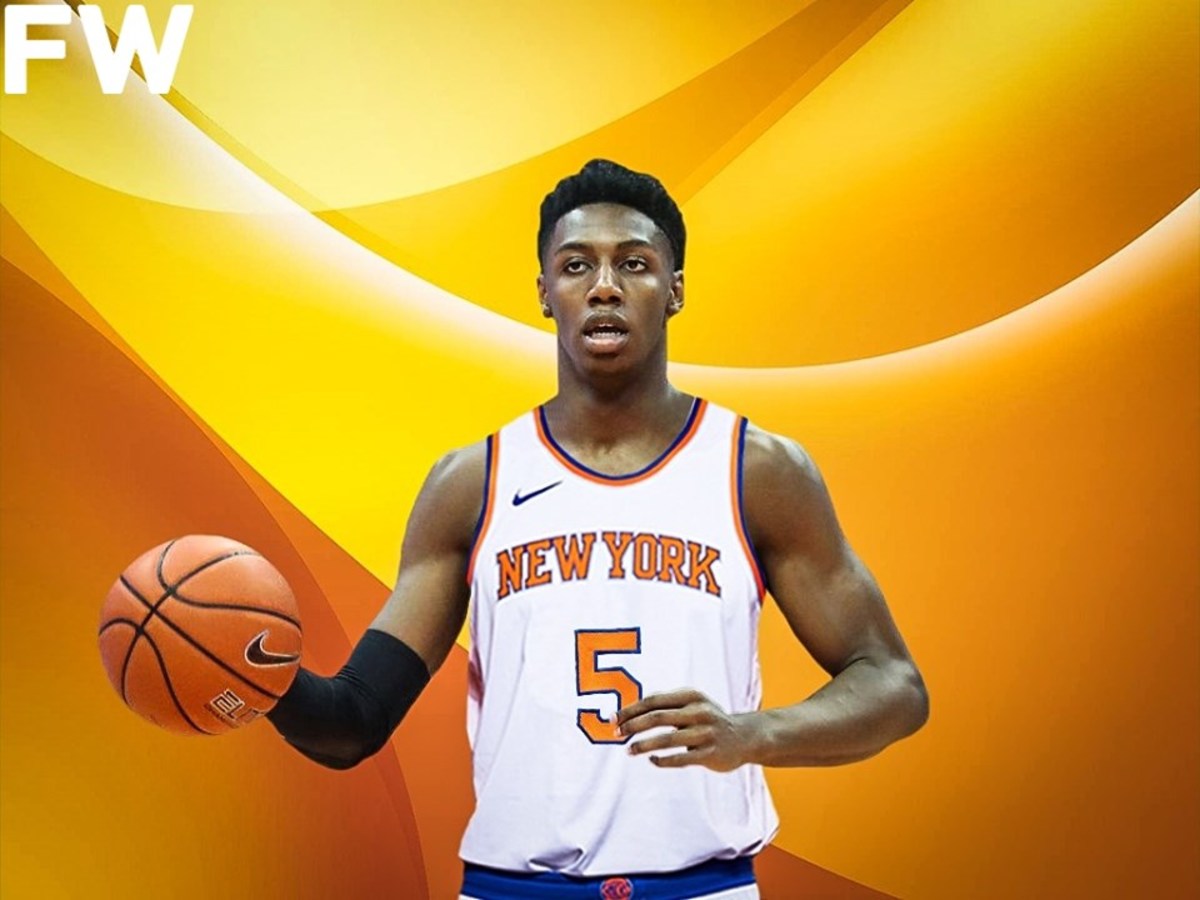 R.J. was the 3rd overall pick in this past NBA draft and it is safe to say that the expectations are high for him. Barrett is a 6'7 guard/forward who had a phenomenal season at Duke that was overshadowed by Zion Williamson.
In his only season, he averaged 22.6 points, 7.6 rebounds, and 4.3 assists per game on 45% shooting from the field. Barrett scored 860 points in his freshman year at Duke which is the most ever by a freshman and the second most in a season for a Duke player (1st is J.J. Redick with 964 in 2006).
R.J. has a big chance to be something special for the Knicks. His combination of scoring and underrated playmaking is something that has many people excited and he has the potential to be the best Knicks Forward since Carmelo Anthony.
Julius Randle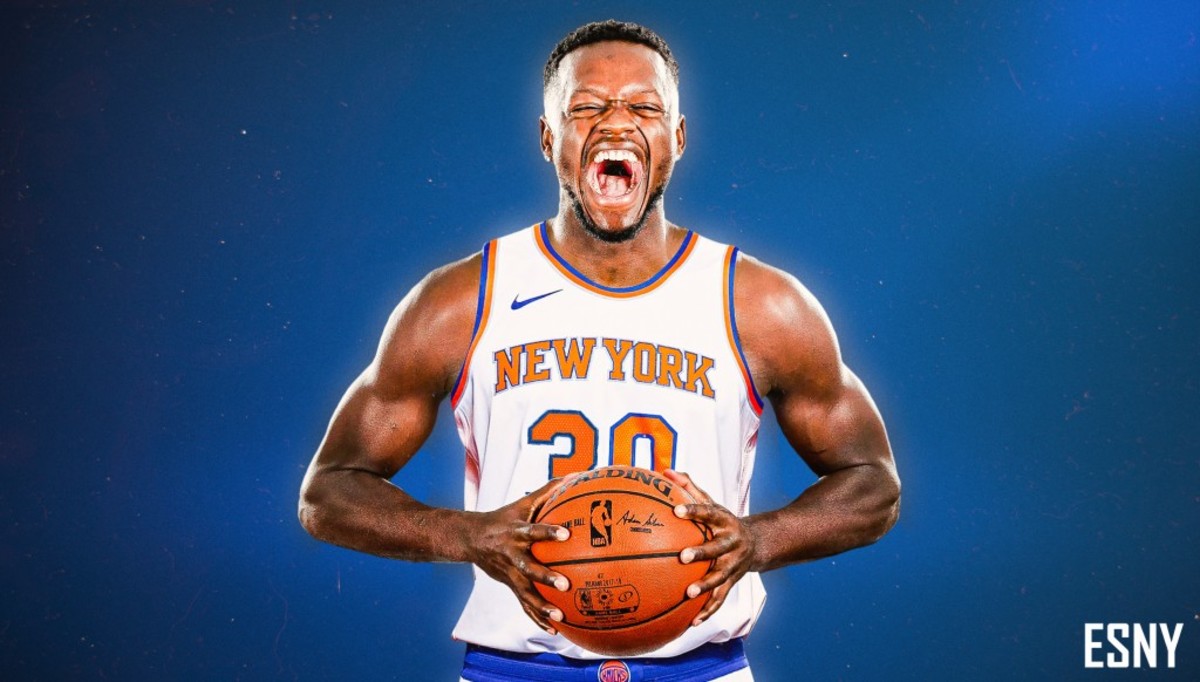 Julius Randle was the big free agency signing for the Knicks this past season. Coming off the best season of his career where he averaged 21.4 points, 8.7 rebounds and 3.1 assists, the Knicks were able to sign him to a 3-year, 63-million-dollar deal.
Randle is a player that not many people expected to make the jump that he has. After suffering a horrible leg injury in 2014, Randle was able to fight through adversity and improve each season to get to where he currently is. He has a very unique playstyle as there are a few players in the league currently with his combination of athleticism, scoring, and playmaking at the Power Forward Position.
Randle is an excellent player and I would be surprised if he doesn't continue to improve and I expect him to make the All-Star game during his current stint with the Knicks.
A Big-3 of LaMelo Ball, R.J. Barrett and Julius Randle would be a Big-3 that would peak the interest of Knicks fans and a Big-3 that could potentially lift the Knicks into contention in the Future.
The combination of size, scoring, and playmaking that these players possess is a combination that would put fear into opposing teams. Not to mention, with the other young assets the Knicks have on the roster, the team would be able to acquire other players to create a potential dynasty for the future.
Next
NBA Rumors: 5 Best Trade Packages For Steven Adams
NBA Rumors: Miami Heat Can Create A Superteam With Two Blockbuster Trades
Max Kellerman: 'Giannis Could Replace Michael Jordan As The GOAT If He Starts To Hit 3s'
Scottie Pippen: 'We'll Never See Another Player Like Stephen Curry'
Full Player Comparison: LeBron James vs. Kawhi Leonard (Breakdown)