Behind the forces of Anthony Davis and LeBron James, the Lakers have become one of the best teams in the NBA, and the best team in the West.
And, surprisingly, point guard Alex Caruso has also become a crucial member of the team, lighting up the bench and electrifying the offense when he steps on the floor. Did you know he also helped the team during their 3-peat run in the early 2000s?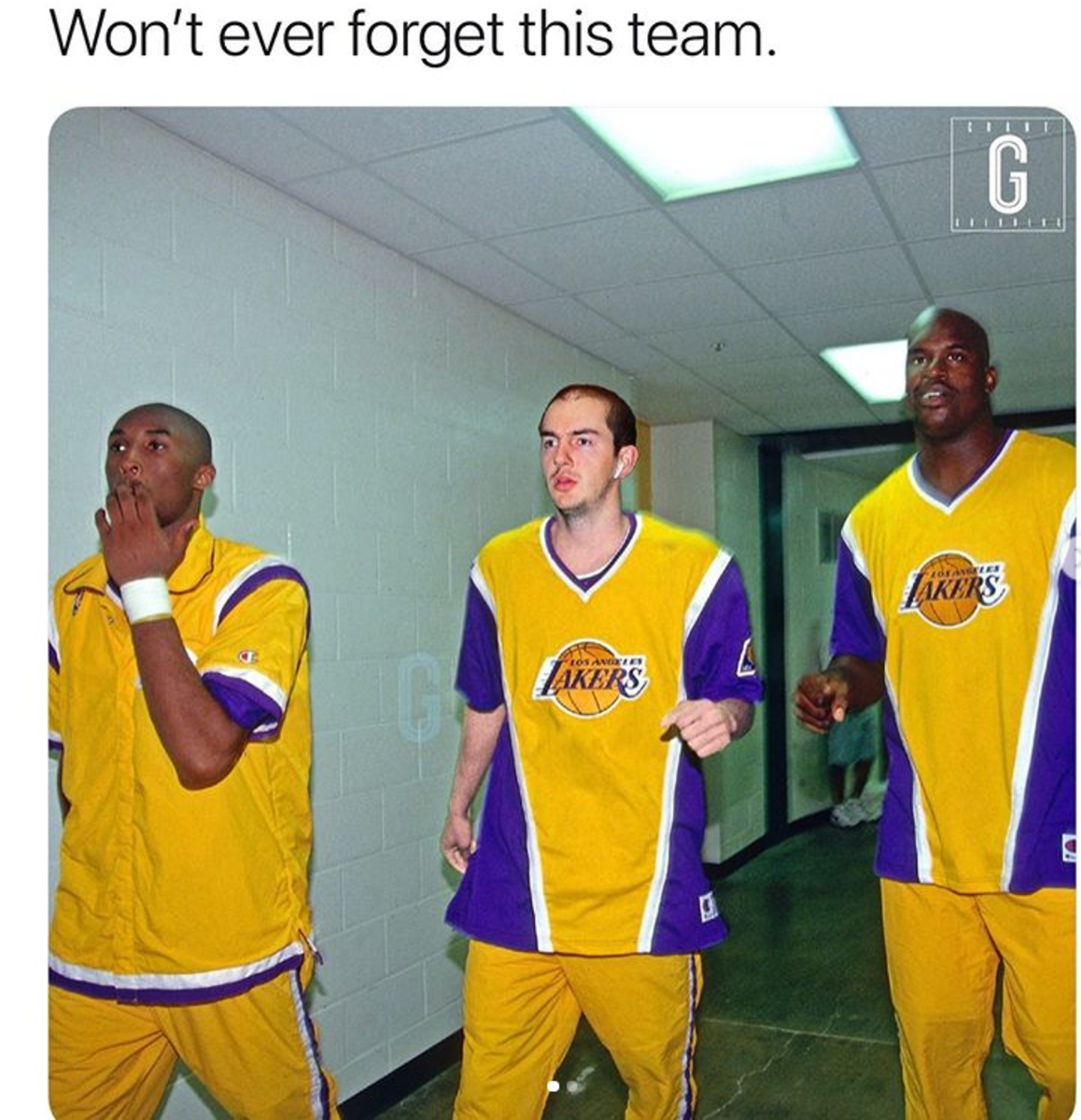 That's right, Alex Caruso was like MJ for the Lakers back then — and was not only playing well but putting up some insane numbers, leading the Lakers in points, rebounds, and assists throughout his tenure. He's truly the GOAT.
Okay, this whole thing is a bluff. On a serious note, Alex Caruso played no part in the Lakers 3-peat and certainly wasn't putting up numbers like that.
But today, Caruso is one of L.A.'s most beloved players. While he is not quite All-Star material, his effort and on the court and team-first mentality to the game has made him one of the internet's favorite Lakers.
His actual play isn't bad either. He's a pass-first guard who gets everyone involves and gives complete effort every game. Kobe and Shaq would have been lucky to have him…