It's normal to see men shooting their shot with women, especially when we talk about basketball players. In our current society, it's almost like men are encouraged to shoot their shot and it is odd to see a woman doing it.
Well, not for Gabrielle Union, Dwyane Wade's wife, who shot her shot with the Miami Heat legend in 2005. At the time, Wade was married to his high school sweetheart, Siohvaughn Funches. They were married for eight years and had two children, Zaire and Zaya. The couple split up in 2007, leading to a tumultuous divorce.
Two years before that, Union had already set her sights on Wade, and she made it clear to Funches that she was interested in the shooting guard. An old report from Fort Worth Star-Telegram talking about the next Michael Jordan, LeBron James or Dwyane Wade. That's not the biggest deal here, though, as they recalled how Union approached Funches and told her she was a fan of Wade.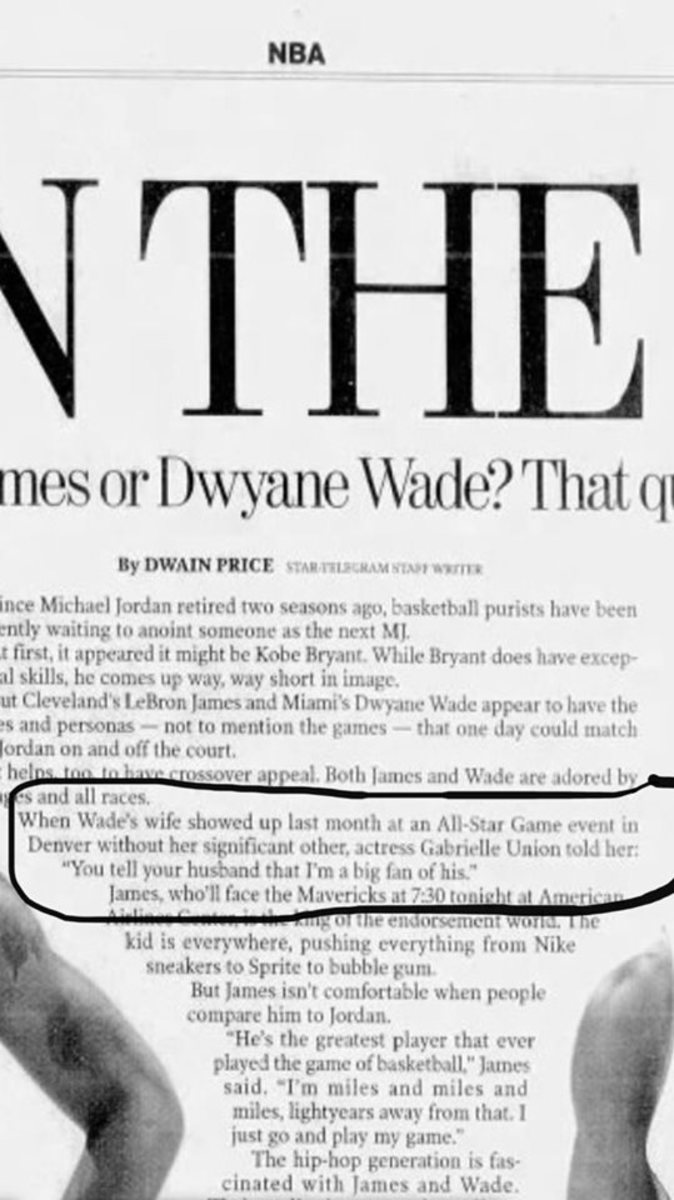 When Wade's wife showed up last month at an All-Star Game event in Denver without her significant other, actress Gabrielle Union told her: "You tell your husband I'm a big fan of his".
DAWG 💀💀💀💀 https://t.co/T1qemKoecP pic.twitter.com/3FuHoMEHC1

— M i Z Z Y Y (@Amizzyy_) May 4, 2020
Union showed a lot of bravery there. That's how you shoot your shot, even if the person you're trying to conquer is married at the time. Wade and Union started dating in 2008 and briefly split-up in 2013. They married in Miami in 2014 had a child via a surrogate.
If you're hesitating about shooting your shot with somebody, see how Union did with Wade and how happy they are now, 12 years after they started dating.