The Los Angeles Lakers want to win it all, and they will do whatever it takes to do so. They made the biggest splash of all by signing LeBron James in free agency two years ago, and then another huge splash in trading their young assets for Anthony Davis this past offseason.
But they have shown signs of weakness this season, losing to the likes of the Clippers in quite convincing fashion. While most of their key young assets are gone, one remains in Kyle Kuzma. He is a very promising player and is capable of putting up strong numbers for any team in the league. But he has not really for with his team at the moment and the Lakers might be interested in acquiring a third All-Star to form a superteam in Los Angeles.
With the way the other top teams have looked most recently, they might end up being forced to make bold moves in trying to create a superteam. By adding another star to join LeBron James and Anthony Davis, they have a stronger chance to win the NBA title.
Luckily, there have been rumblings of unrest between the two most important All-Stars that play for the Jazz.
Here is how the Lakers can acquire either Donovan Mitchell or Rudy Gobert.
Donovan Mitchell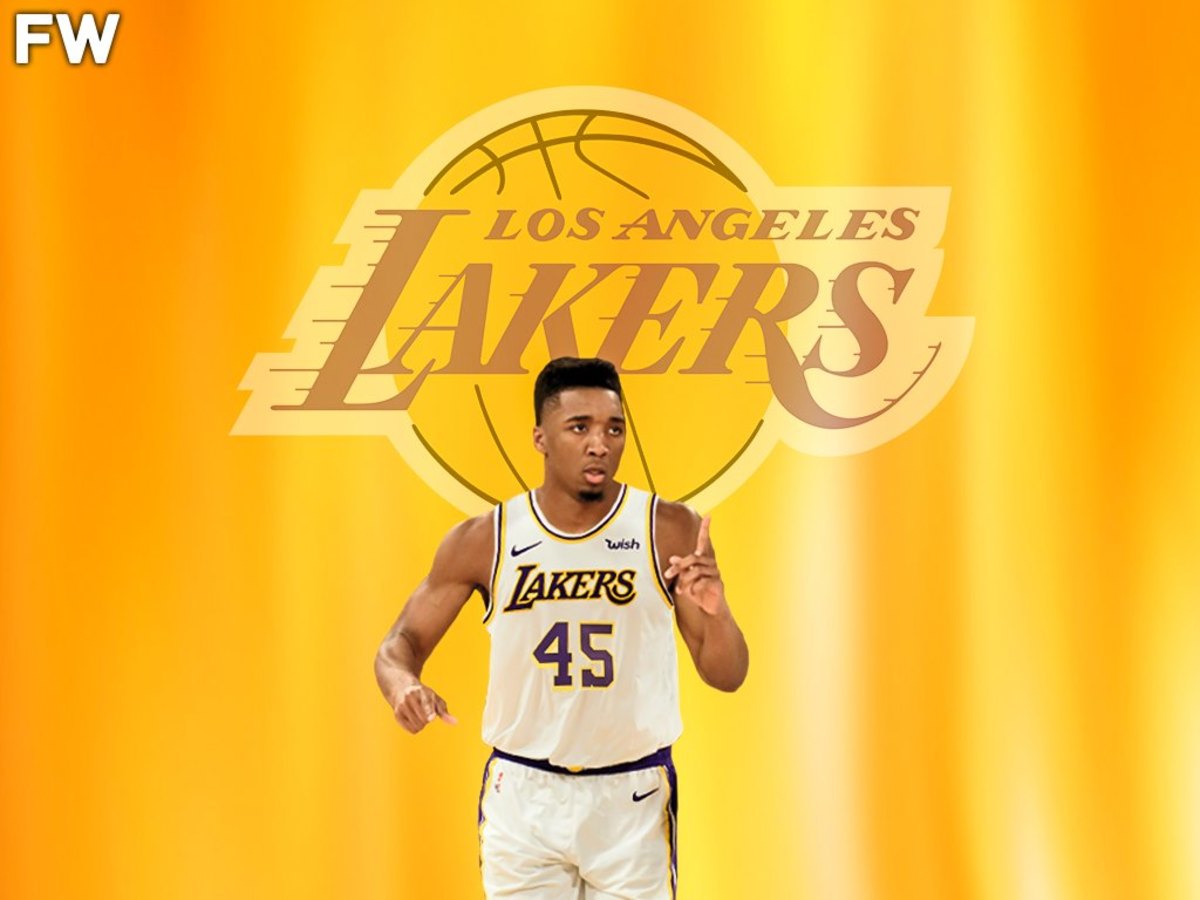 Trade Package: Donovan Mitchell and Jordan Clarkson for Kyle Kuzma, Quinn Cook, Alex Caruso, Avery Bradley (if he accepts player option), and then they can offer Danny Green, but in that case Jazz must send Jordan Clarkson (sign and trade), to match the salaries
If there is fuel to the fire, and Donovan Mitchell is unnerved in Utah, the Lakers should seriously raise alarm bells. The opportunity of adding Donovan Mitchell, one of the best young players in the entire league, to LeBron James and Anthony Davis would put them over the top in the West.
Mitchell is a two-way All-Star player who is primed to become a superstar player very soon. He has the characteristics of a young Dwyane Wade, although Mitchel has an outstanding perimeter shot. Replacing Kyle Kuzma for Mitchell as the third wheel in the team would boost the Lakers' chances and make them the favorites in the league.
While recent reports indicate that any unrest between Gobert and Mitchel is squashed, the Jazz might be wary that they will end up losing players eventually if they fail to compete in an NBA Finals which seems very likely.
Rudy Gobert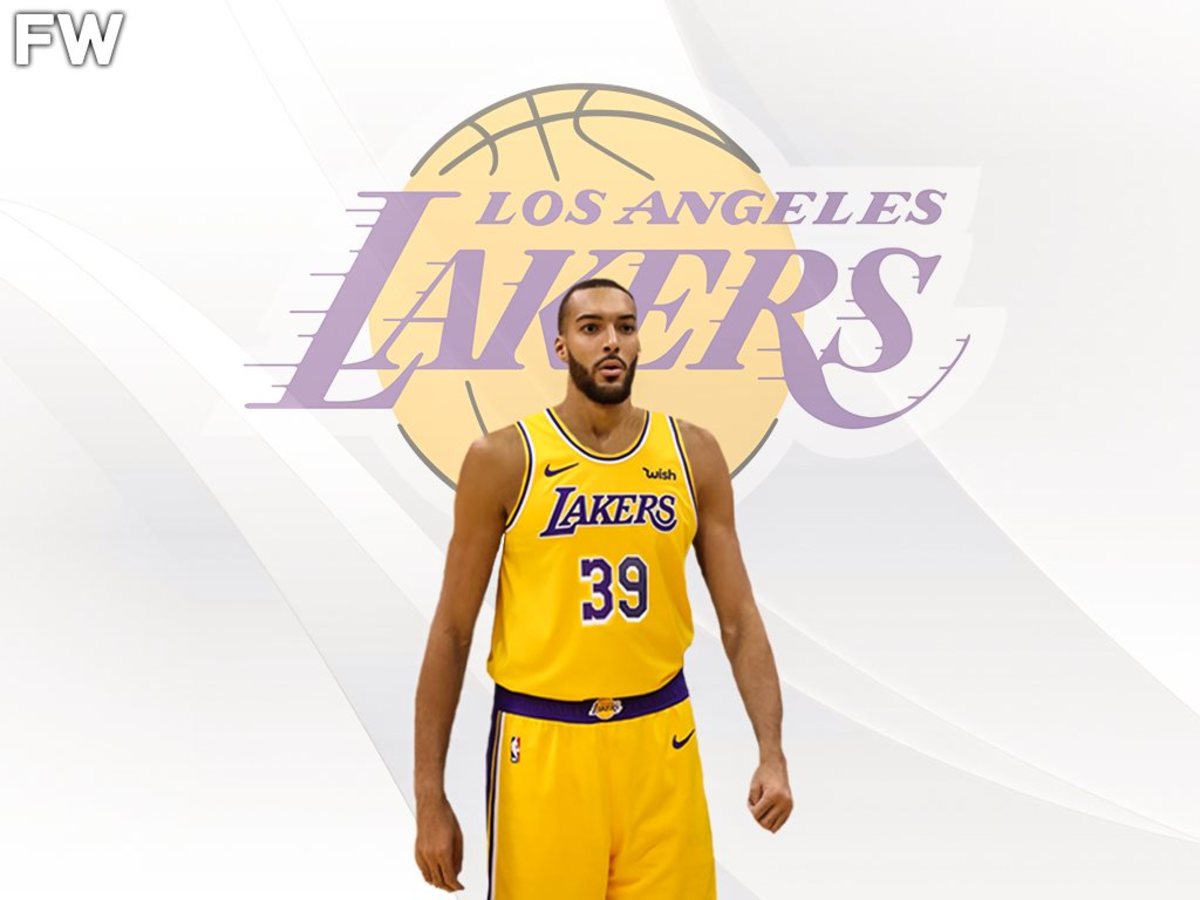 Trade Package: Rudy Gobert for Kyle Kuzma, Danny Green, Quinn Cook, and Kentavious Caldwell-Pope (when he accepts the player option)
While acquiring Donovan Mitchell would be the Lakers' priority, they should go after Rudy Gobert if the Jazz would rather hold onto Mitchell. Rudy Gobert seems to have rubbed Mitchell the wrong way during the Coronavirus pandemic, by ultimately getting some of the Jazz players sick due to foolish behavior during a press conference.
Not to mention, the Jazz don't really have a legitimate shot to compete for a title in comparison to better teams such as the Lakers, Clippers, or Bucks. Moving Gobert and acquiring Kuzma would give them a modern forward who can start and guard multiple positions.
For the Lakers, adding Gobert would bolster their size even more and make them the best defensive team on paper. Gobert and AD would make them an unstoppable force on defense, giving LeBron James even more opportunity to control the game on offense. Either way, grabbing Mitchell or Gobert would give the Lakers the only true superteam in the NBA.
Next
Michael Jordan vs. Kobe Bryant vs. LeBron James: Who Beat More 60-Win And 50-Win Teams In The NBA Playoffs
LeBron James's MVP Finishes By Season: Consistency Is King
NBA Rumors: The Best Players The Lakers Can Get For Kyle Kuzma
The 1987-88 All-NBA First Team Is Arguably The Best Team In NBA History
King Of The NBA: Who Would Win The Ultimate 1-on-1 NBA Tournament?