You need a great scorer on your team if you want to make the playoffs but you need an elite one to be able to thrive on that stage. Some may argue that you need teammates capable of stepping up when it matters the most, but if you don't have a leader, you're not going very far.
Some players have been so offensively unstoppable throughout the years that they lead the league in points in both the regular season and the playoffs for over a decade. Others dominate in the regular season but tend to fall short in the playoffs, while the other type of great scorers actually takes it up a notch in the postseason.
That's why today we're going to honor them by talking about the leading scorer in the regular season in the playoffs of every decade in NBA history. Some of them may surprise you, though, but there's no doubt that they wrote their name in history books:
1960's – Wilt Chamberlain
34.4 PPG on 54% TS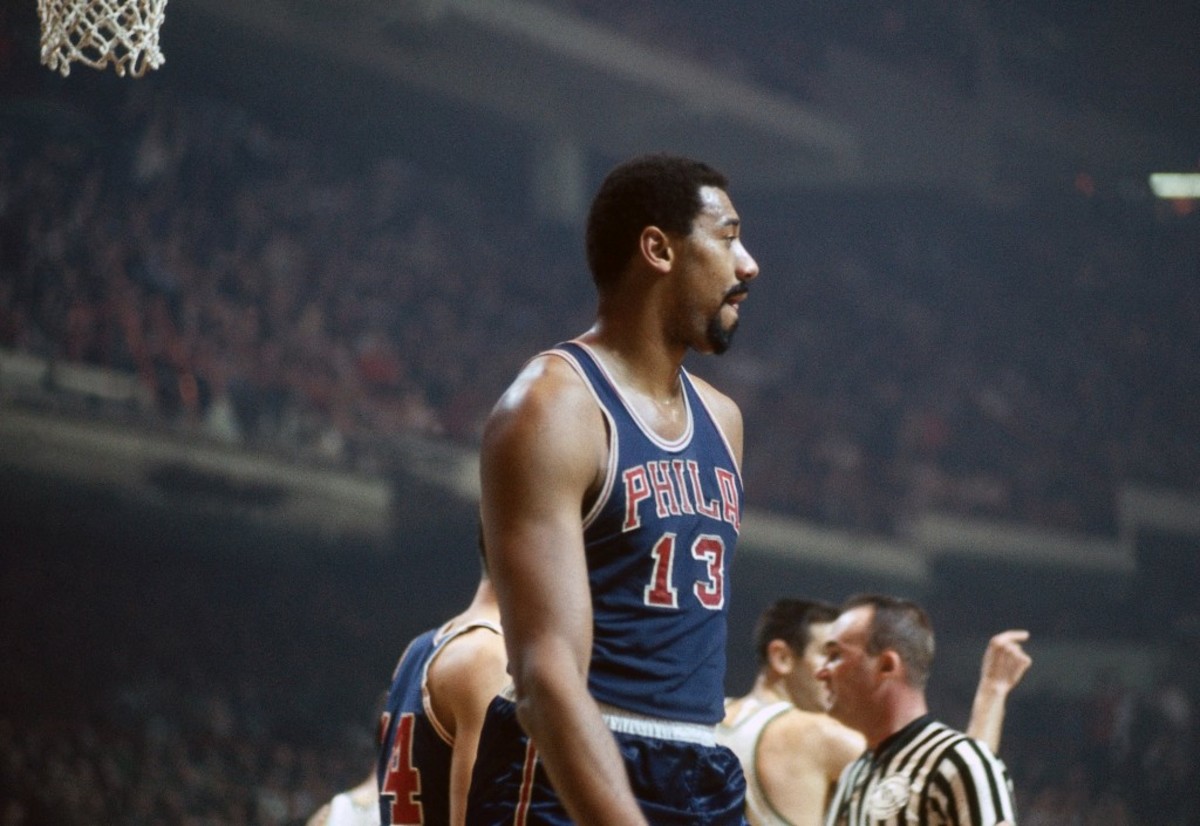 Wilt Chamberlain could easily be considered as the greatest regular-season player ever. He put up ridiculous, video-game kinds of numbers throughout the years, yet he only won a couple of Championships and the second one was towards the sunset of his career.
Wilt led the league in scoring 7 times in the decade. He also had a 50.4 ppg season, one 44.8 ppg season, and 7 seasons averaging at least 30 points per game. He only has a ring to show up for during that decade, though. He retired with a 30.1 ppg average.
1960's Playoffs – Jerry West
30.8 PPG on 56% TS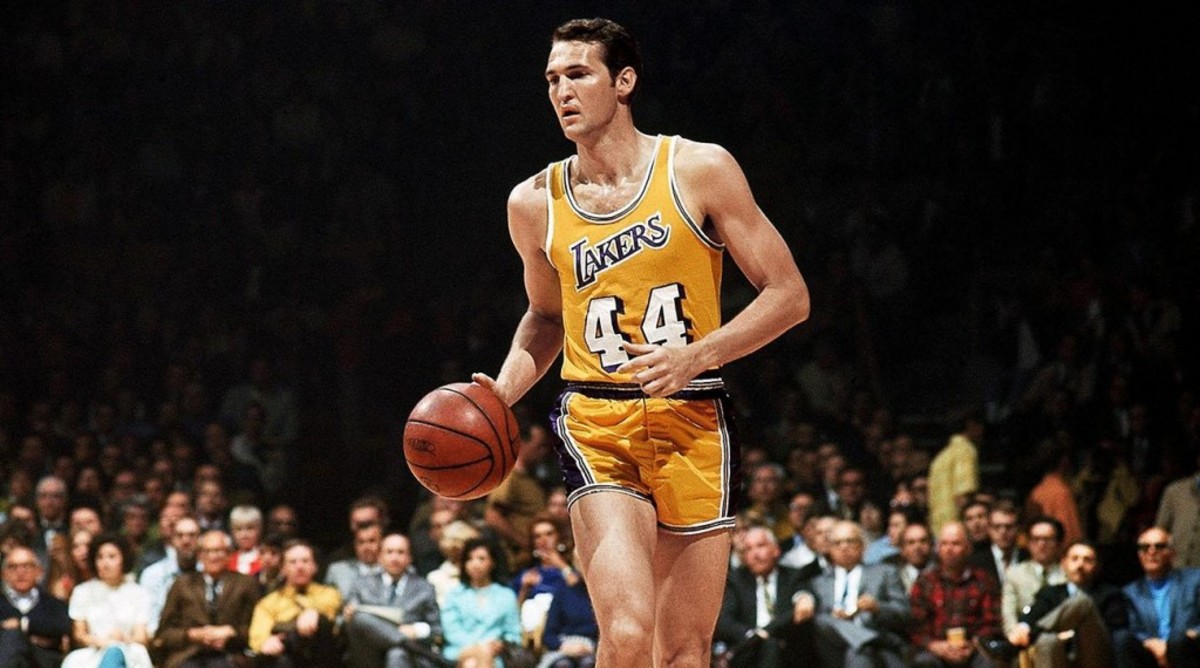 Jerry West always took it personally when it came to the playoffs. He knew the Los Angeles Lakers didn't stand a chance at an NBA Championship unless he stepped up and carry the load. And while he struggled to win his ring, he always put on a show in the postseason.
West was so good and dominant that he even became the only player in NBA history to ever win the Finals MVP award despite being on the losing team. He lost 8 times in the Finals because of Bill Russell and his Boston Celtics dynasty.
1970's – Kareem Abdul-Jabbar
28.6 PPG on 58% TS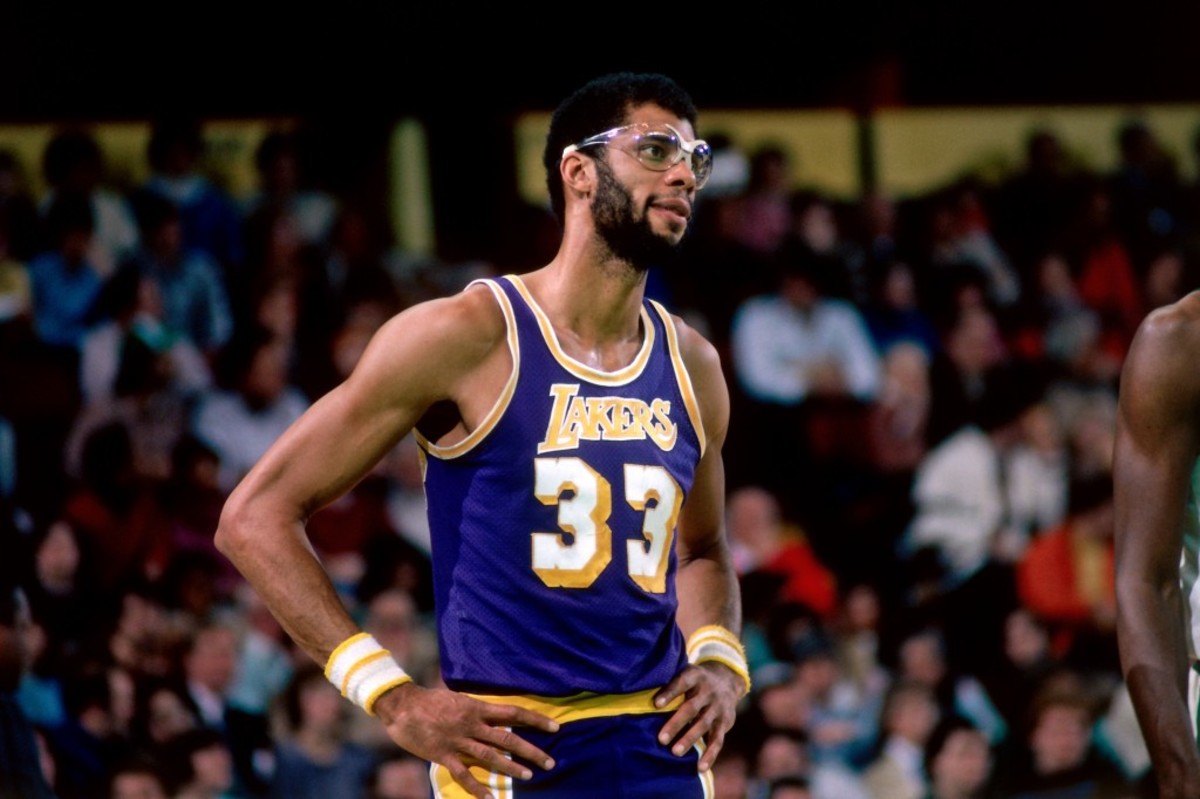 Kareem Abdul-Jabbar took the league by storm and simply never took his feet off the gas. He was the most unstoppable two-way force in the NBA. His offensive repertoire and footwork were elite and his shots were unblockable.
Kareem was a born winner. He dominated at UCLA and wasn't going to take less when he made it to the NBA. However, he'd only win one of his six Championships in the 70s, as he had to take his talents to the Lakers to become a perennial presence in the Finals.
1970's Playoffs – Bob McAdoo
30.3 PPG on 52% TS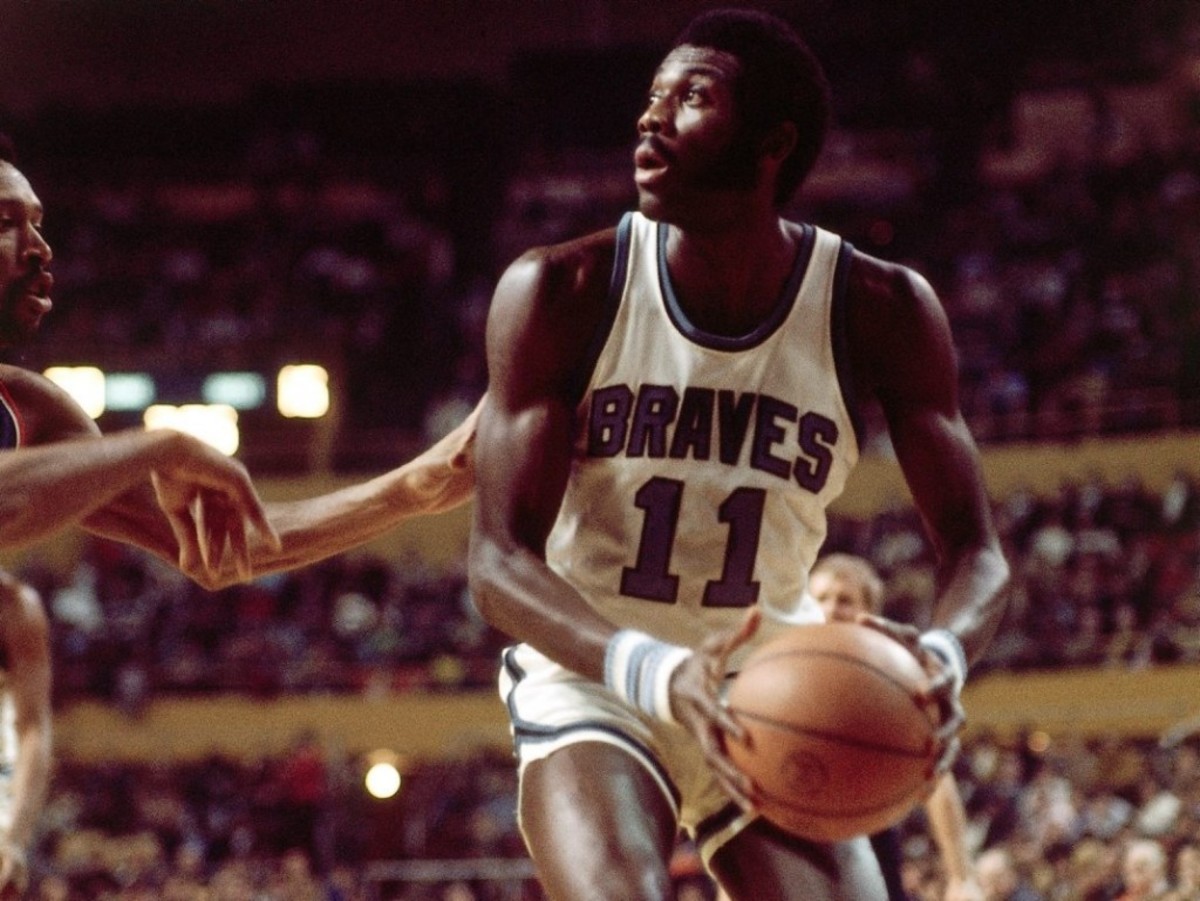 Bob McAdoo found plenty of success throughout his career. We don't talk about him enough but he was one of the most unstoppable and versatile scorers of the '70s and '80s, and he always took matters into his own hands when it came to the playoffs.
McAdoo played for the Braves, Knicks, Celtics, and Pistons during the '70s. He also made it to 5 All-Star Games and won 1 MVP over that span. However, he didn't win a Championship until the next decade when he joined the Showtime Lakers.
1980's – Michael Jordan
32.6 PPG on 59% TS
It didn't take long before Michael Jordan proved that he was the best player in the world. He dominated right out of the gate. He led the league in scoring 4 out of the 6 years he played in the decade, including seasons of 37.1, 35.0, 32.5, and 33.6 points per game.
Jordan always played with a chip on his shoulder and he wasn't going to let his subpar supporting cast drag him away from an NBA Championship. The Chicago Bulls were a one-man show and he made sure to deliver every night out there.
1980's Playoffs – Michael Jordan
35.4 PPG on 59% TS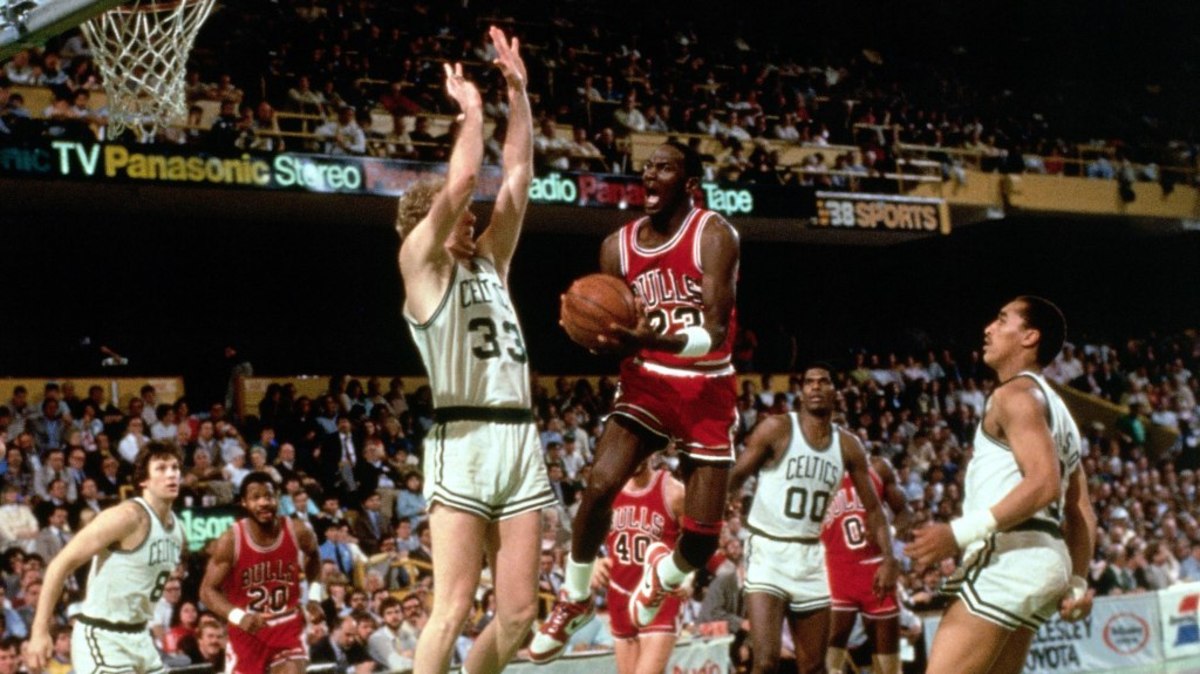 Michael Jordan introduced himself to the world in the playoffs. Even Larry Bird once claimed that it wasn't him but God disguised as MJ. He earned a lot of praise from his peers and rivals, but not even his 35.4 points per game were enough to lead his Bulls to success.
The '80s were full of struggles, failure, and even first-round exits for Jordan and the Bulls. Jordan even drew a lot of criticism from the media, as they put the blame on him for not being able to lead the Bulls past the Celtics, Cavaliers, or Pistons.
1990's – Michael Jordan
30.8 PPG on 57% TS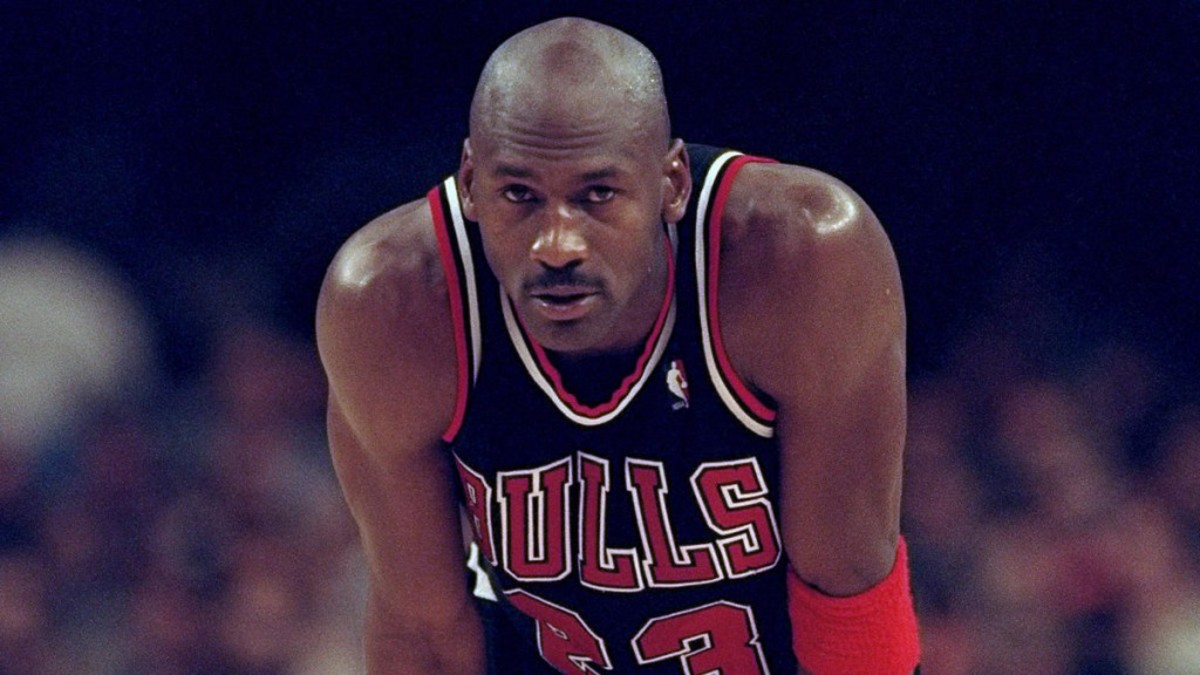 Michael Jordan worked his heart off in the gym to add some muscle and finally get past the Bad Boys. He led his teammates by example and wasn't going to let the glory slip away from his fingers again after six seasons of playoff struggles.
Jordan wasn't only the league's best scorer, as he proved by averaging over 30 points per game in 6 of the 7 seasons he played over that decade. He was also one of its finest stoppers, as he proved by winning the 1988 Defensive Player of the Year award.
1990's Playoffs – Michael Jordan
32.9 PPG on 56% TS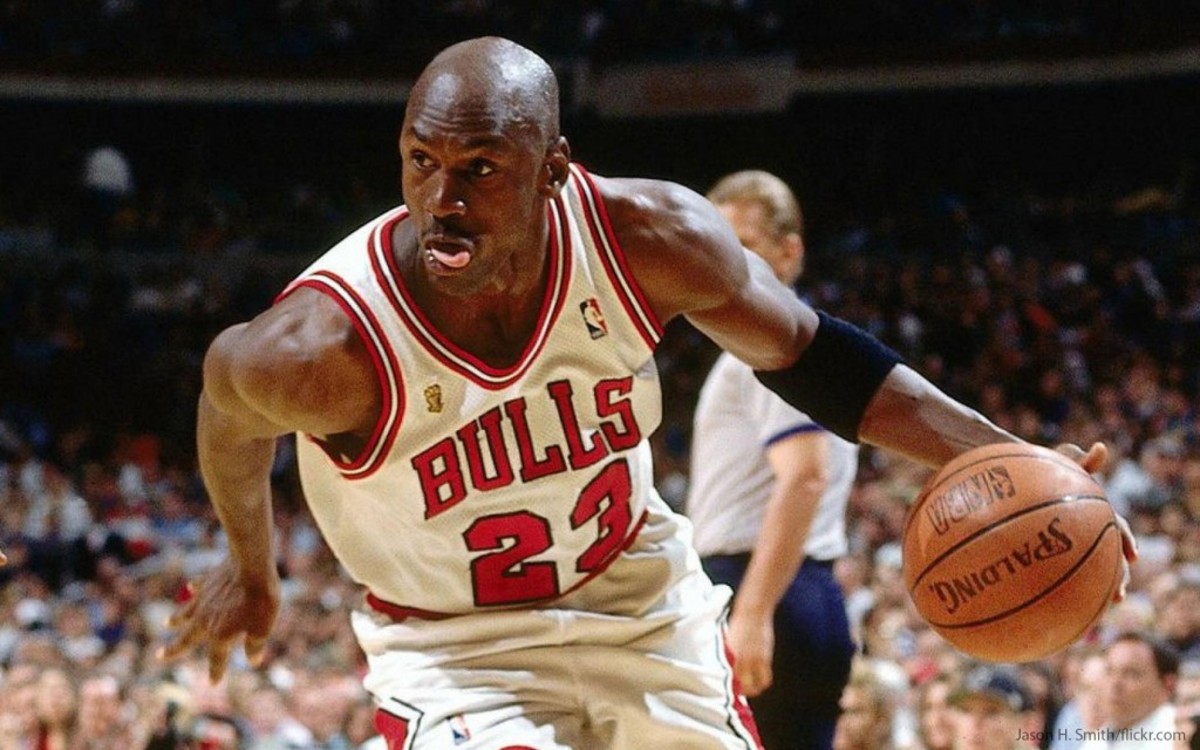 Michael Jordan was the same beast in the '90s. Nevertheless, he had a better supporting cast next to him and a coach that sold him into the triangle offense. He took the ball away from his hands and fed the rest of the team, and that made a huge difference in the playoffs.
Jordan dominated the '90s on ways no player had ever done, not even Bill Russell. He won 6 rings in 8 years but also claimed 6 Scoring titles and 6 Finals MVPs. He also led the league in steals twice over that decade. Take into consideration that he retired for a couple of seasons.
2000's – Kobe Bryant
28.2 PPG on 56% TS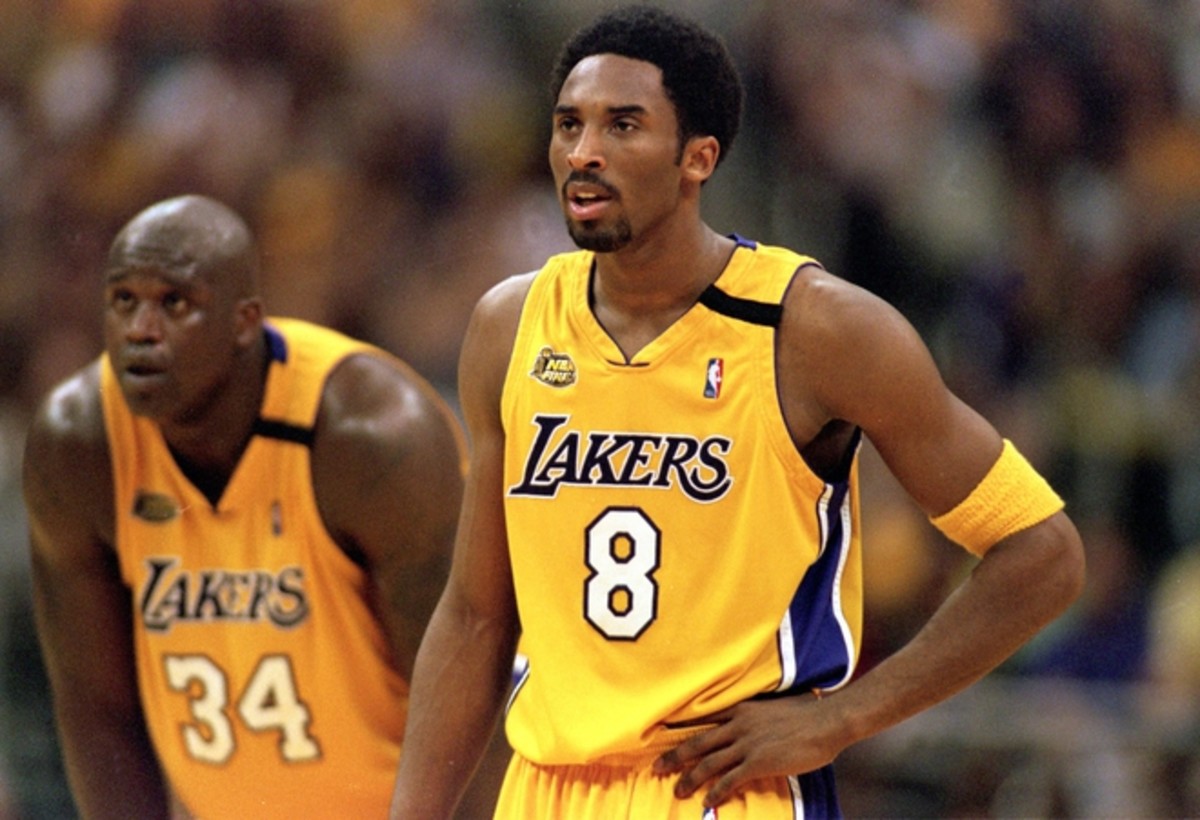 Once Michael Jordan retired for the first time, the door was wide open for the next dynasty to come to take it all. That's when a young Kobe Bryant rose to stardom by replicating every single one of his moves and taking them into his own offensive repertoire.
Bryant won 3 rings with Shaquille O'Neal and then was eager to prove that he didn't need anybody else by his side to success. Thus, he was an unstoppable offensive juggernaut that could put up numbers like the best of them. He won 2 Scoring titles with back-to-back 30+ point seasons but didn't find the same success in the playoffs.
2000's Playoffs – Allen Iverson
29.9 PPG on 49% TS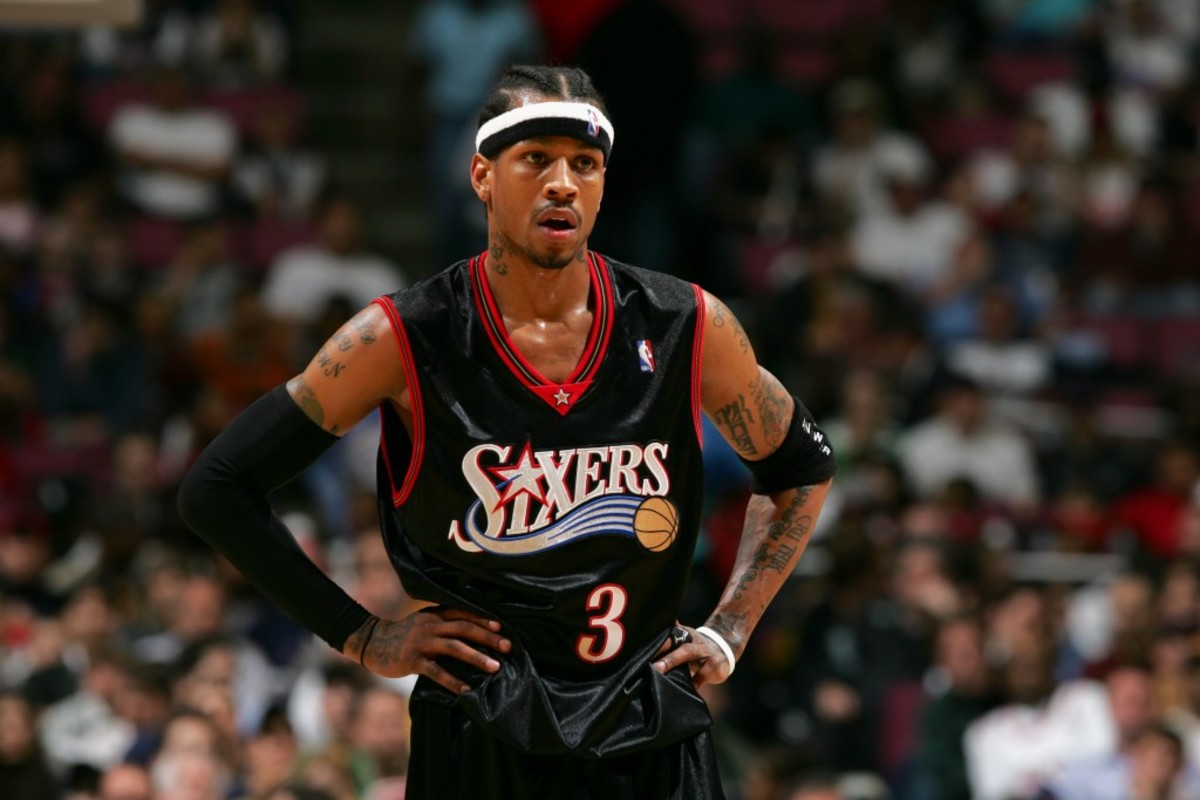 Allen Iverson was in charge of the one-man show the Philadelphia 76ers were throughout his entire career. He didn't have any truly dominant scorer next to him that could help him carry the burden that came with dominating every single touch in the offensive end.
Even so, Iverson even led the Sixers to the NBA Finals in 2001 and handed the Lakers their only loss of those playoffs. Sadly, the up and coming duo of Shaquille O'Neal and Kobe Bryant was just too much to handle. He won 3 of his 4 Scoring titles over that decade.
2010's – Kevin Durant
28 PPG on 63% TS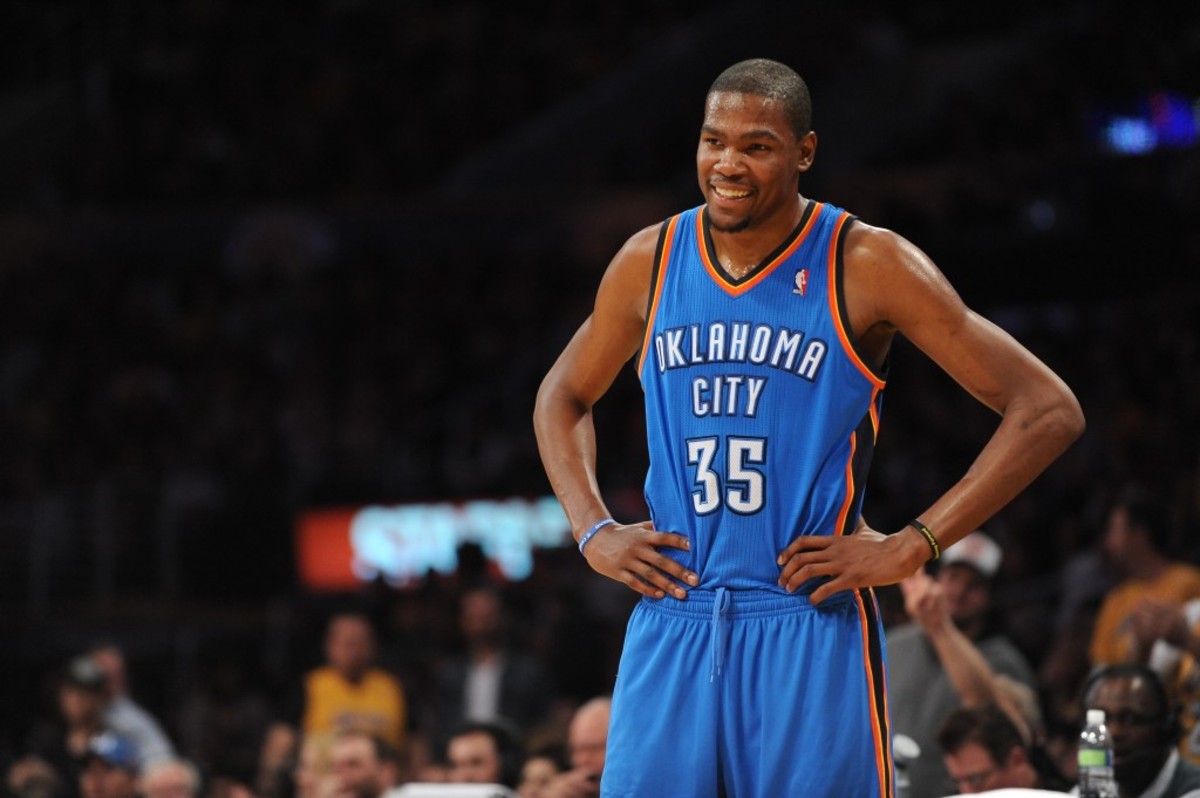 Kevin Durant was something the league had never seen before. He took Larry Bird's shooting with the ball-handling skills of a guard and the body of a seven-footer. Honestly, he's the ultimate unicorn, a guy without any kind of flaw on his offense.
Durant won the Scoring title in just his third season in the league and won 3 of his 4 in the decade. He even led a team to the Finals at just 23 years old, which tells you just enough about how incredibly talented and dominant he was earlier on his career.
2010's Playoffs – Kevin Durant
29.1 PPG on 60% TS
Durant always took it up a notch in the playoffs, especially in elimination games. He couldn't be stopped from any spot on the court, got his teammates involved, and even dominated both sides of the glass. Sadly, he wasn't able to lead the Thunder to a ring.
He got a lot of hate from joining the Golden State Warriors but immediately embraced a leadership role. He wasn't going to take a free ride to a Championship, as he proved by winning back-to-back Finals MVPs with the Splash Brothers.
Next
All-Time Greatest NBA Teams For Each Continent
Ranking The Top 15 Best Players In The NBA Right Now
Who Was Surrounded By The Most Talent: Michael Jordan vs. Kobe Bryant vs. LeBron James
Top 10 NBA Players With The Most Finals And Regular Season MVPs Combined
NBA Rumors: The 7 Best Targets For The Brooklyn Nets This Offseason