Every now and then, the GOAT debate becomes a hot topic in the NBA, with people always trying to make the case for their favorite players. Even though a lot of people believe Michael Jordan is the greatest basketball player of all time, LeBron James' fans believe the King could take that spot when his career is over.
This is something that's been discussed over and over throughout history. Back in 1999, before players like Kobe Bryant, Tim Duncan, LeBron James or Kevin Durant started playing in the league, Associated Press ranked the best players of the century. Ahead of the new millennium, a selection panel voted for the best players of the 20th century and the list is very surprising.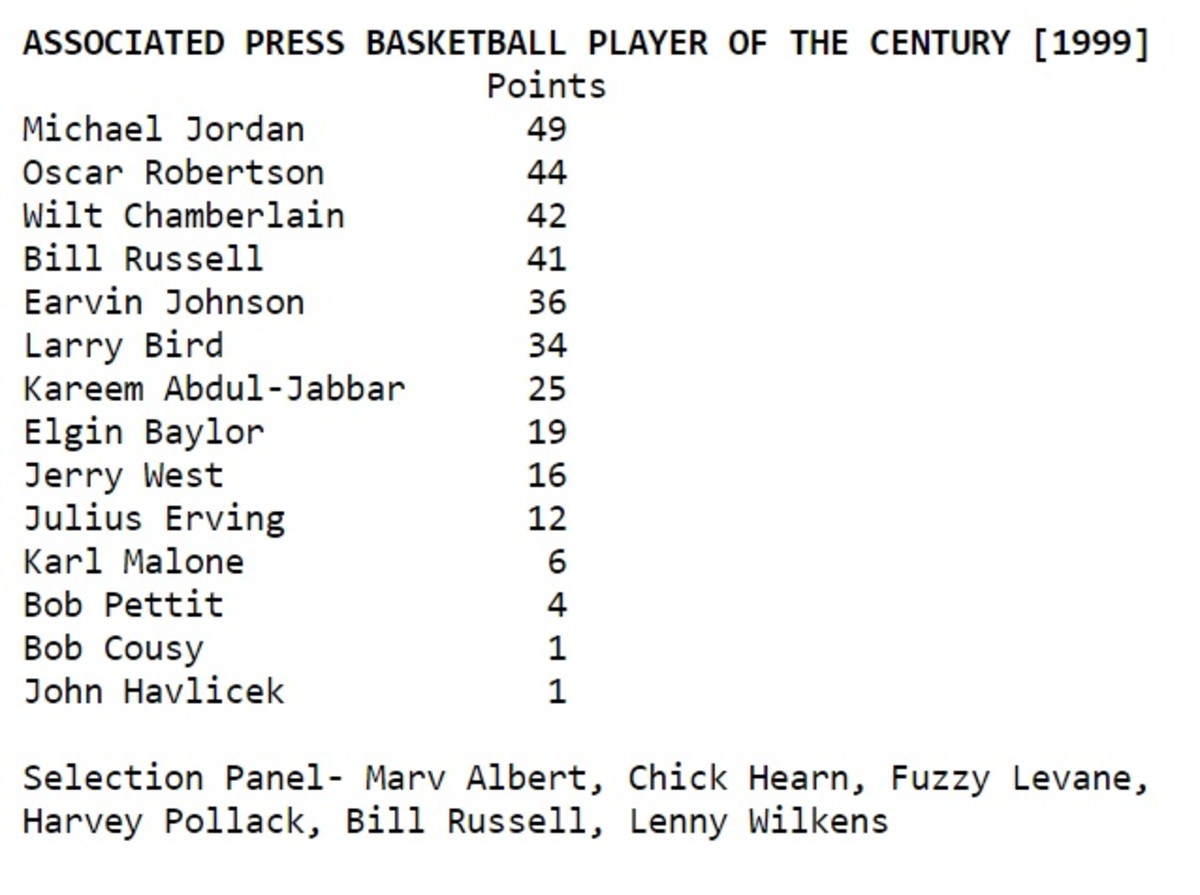 There are no big surprises with the No. 1 spot since Michael Jordan beat everybody to be named the greatest player of the century, and the greatest of all-time overall. He was followed by Oscar Robertson, Wilt Chamberlain, Bill Russell and Magic Johnson to close the top 5.
Recently, more players have stated they considered Kareem Abdul-Jabbar the GOAT, but he wasn't even part of the top 5 in this ranking. KAJ ranked 7th, behind Larry Bird.
It would be interesting to see how AP ranks the best players of the century and the best players ever, too. Now we have the likes of Kobe, LeBron, Stephen Curry and many more.
One would imagine that nobody is going to dethrone MJ, but the new generations aren't so convinced His Airness is the greatest player of all time.