The modern-day Philadelphia 76ers are an organization that swings for the fences. From former general manager Sam Hinkie's "Process" of tanking to current general manager Elton Brand trading for Tobias Harris and Jimmy Butler last season, then signing Al Horford last summer, Philadelphia is relentlessly trying to build a championship team.
Those methods haven't worked out quite yet, yet it doesn't appear that the team is going to stop searching for a winning formula any time soon. Currently sixth in the Eastern Conference with a 39-26 record, the 76ers underperformed so far this season. Some feel the team has re-tooled its roster too much and suffered from a lack of chemistry. Others think they simply need to surround Ben Simmons and Joel Embiid with more shooters. There's also a growing notion that coach Brett Brown needs to go.
The only certainty in Philadelphia right now is that this current team isn't working. Maybe they'll surprise everyone in the bubble playoffs.
Still, Brand will surely look to make another move this offseason to try and get the team back on the path toward title contention. Here are a few realistic and unrealistic trade targets for the 76ers who could take them over the hump.
Realistic Targets
Zach LaVine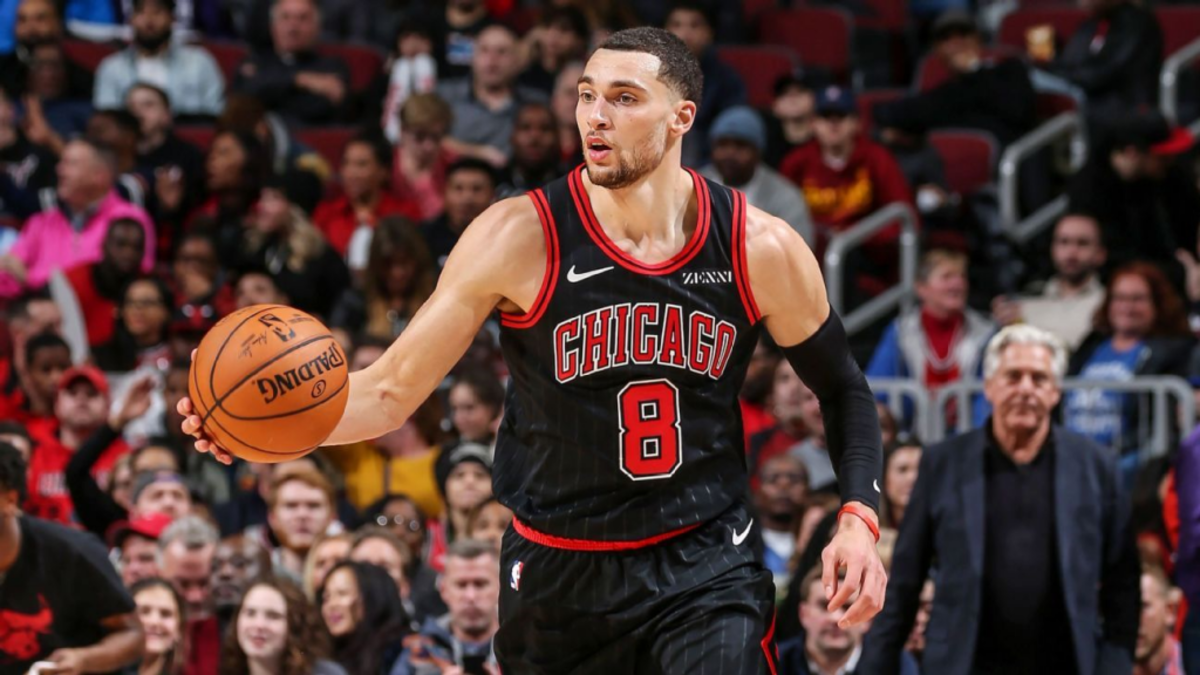 LaVine is probably the best perimeter scorer the 76ers could most realistically trade for. Chicago is stuck in a situation in which it's not bad enough to land a top draft pick and not good enough to make the playoffs in the weaker Eastern Conference. The team's best trade piece is LaVine, who is owed $19.5 million in each of the next two seasons, according to hispanosnba.com, so they should deal him for assets to eventually build a contender.
Philadelphia has four players owed over $27 million each next year, with the least productive of that group being Horford. Chicago could take on his contract, Josh Richardson's $10.8 per year contract, a prospect in Zhaire Smith, a first-round pick and perhaps some second-round picks in exchange for the 24-year-old shooting guard, which would add some veteran leadership into its locker room and some assets for the future. The Bulls may not want to acquire a bad contract such as Horford's, but if they see him as a mentor to Wendell Carter Jr. and Lauri Markkanen, then it might be worth doing. If not, taking Harris' contract instead of both Horford and Richardson could be an alternative.
For the 76ers, LaVine adds a much-needed perimeter threat who can create his own shot. LaVine is athletic and hits 38% of his 3-pointers on about eight attempts per game, an elite mark for a guy who came into the league known for dunking. His skill set would complement Embiid and Simmons extremely well while allowing Harris to primarily play power forward, the position he found the most success in at his peak on the Clippers. The foursome would likely take Philadelphia to at least the Eastern Conference Finals if all goes well.
Devin Booker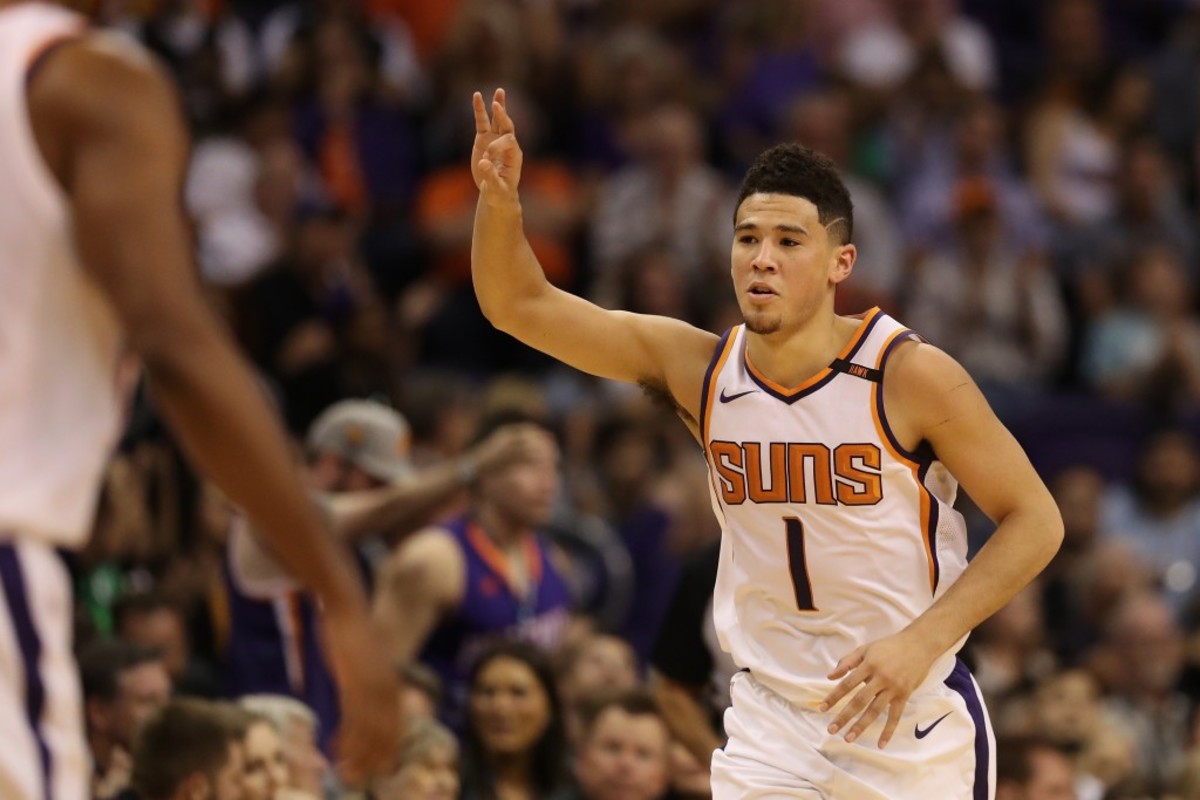 Booker adds much of what LaVine would to the 76ers but with more playmaking ability. The Suns haven't shown much of a direction in his time with the franchise, so if he were to want out of town, Philadelphia would be a winning situation he could join.
The Suns have plenty of cap space for the future and would likely want a big haul for their 23-year-old All-Star. Philadelphia would have to offer a package consisting of at least Harris, Richardson and a first-round pick, with maybe Smith and/or another pick included as well. If Phoenix would take Horford that'd be ideal for the 76ers, although he wouldn't do much for them on the court with four other capable players already in their frontcourt.
Booker might not want to be the third-wheel in Philadelphia, but if he sacrificed his individual accolades and numbers for team success, he could be the team's missing piece.
Kevin Love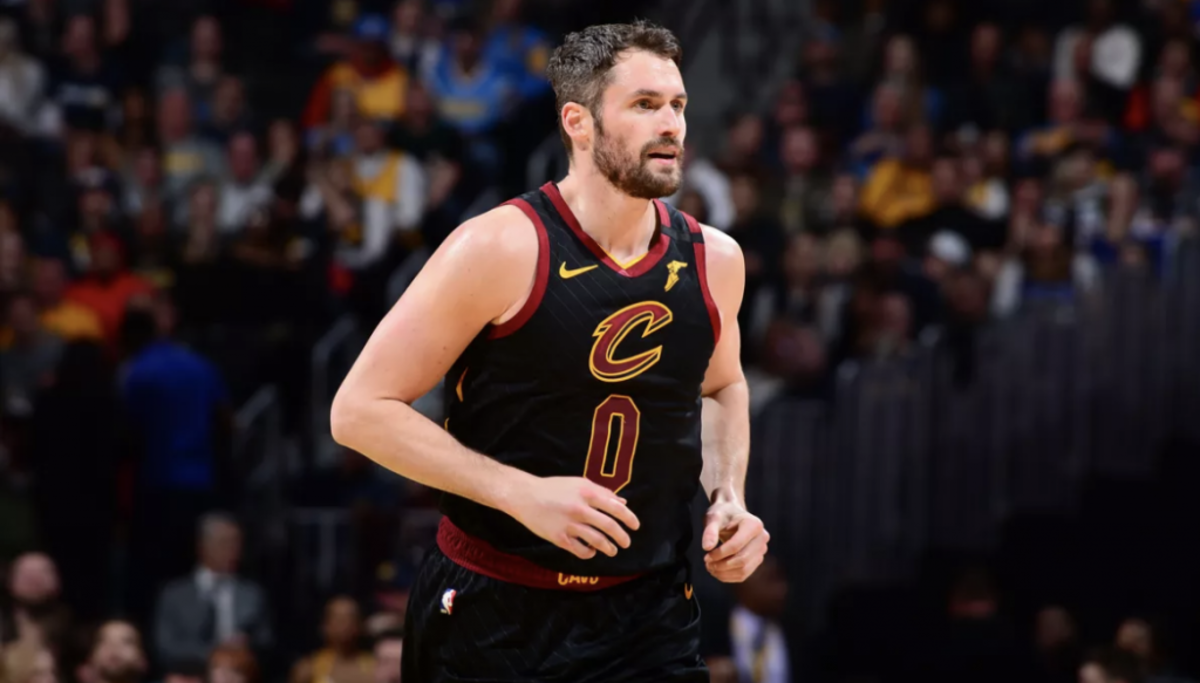 The Cavaliers are in a similar situation with Love as the 76ers are with Horford in that both players aren't playing winning basketball and will make significant money in the next few years. Horford is making slightly less, though, so Cleveland could be convinced to swap the two players if a pick or prospect were included in the deal.
Love in exchange for Horford and either Smith, Richardson or a couple of second-round picks would be a huge move for the 76ers. They'd get a former champion power forward who shoots the triple much better than Horford and can get Simmons going in transition with pinpoint outlet passes. He wouldn't be a flashy acquisition, but this would be an instance where his fit with the roster would greatly improve the team, not necessarily his individual greatness at this point in his career.
Bradley Beal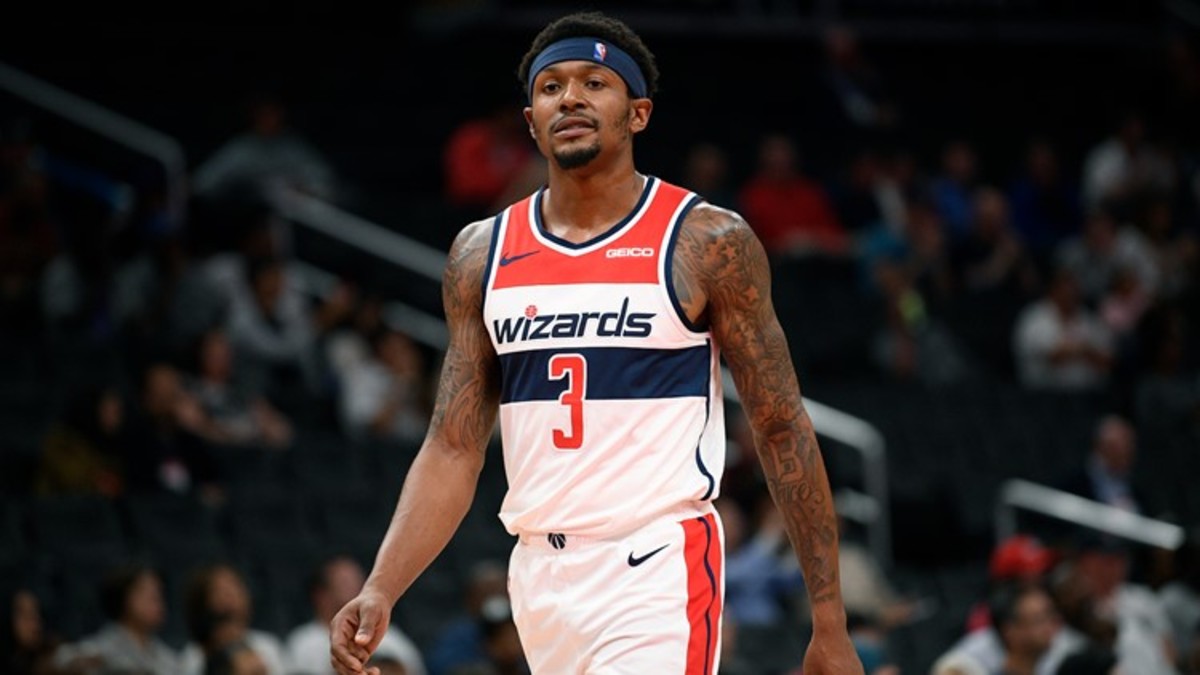 You could argue that this would be an unrealistic target for the 76ers since Beal seems like his situation on the Wizards and is the best player of those listed so far. He's also on a relatively good deal considering his improvement over the past two seasons, so Washington would surely want a significant trade package to let him go.
The best offer the 76ers could make to peak Washington's interest would be Harris, Smith and two first-round picks for Beal. Although the Wizards would obtain a player in Harris who can be likened to a seasoned Rui Hachimura, Smith and the two first-rounders are the reasons they'd do the deal. This gives Washington three prospects to groom for the future, or three potentially desirable assets to include in other deals. It'd be a tough sell on the 76ers end, but if accomplished, would form a big-three of Beal, Simmons and Embiid that would surely wreak havoc in the East.
Unrealistic Targets
Andrew Wiggins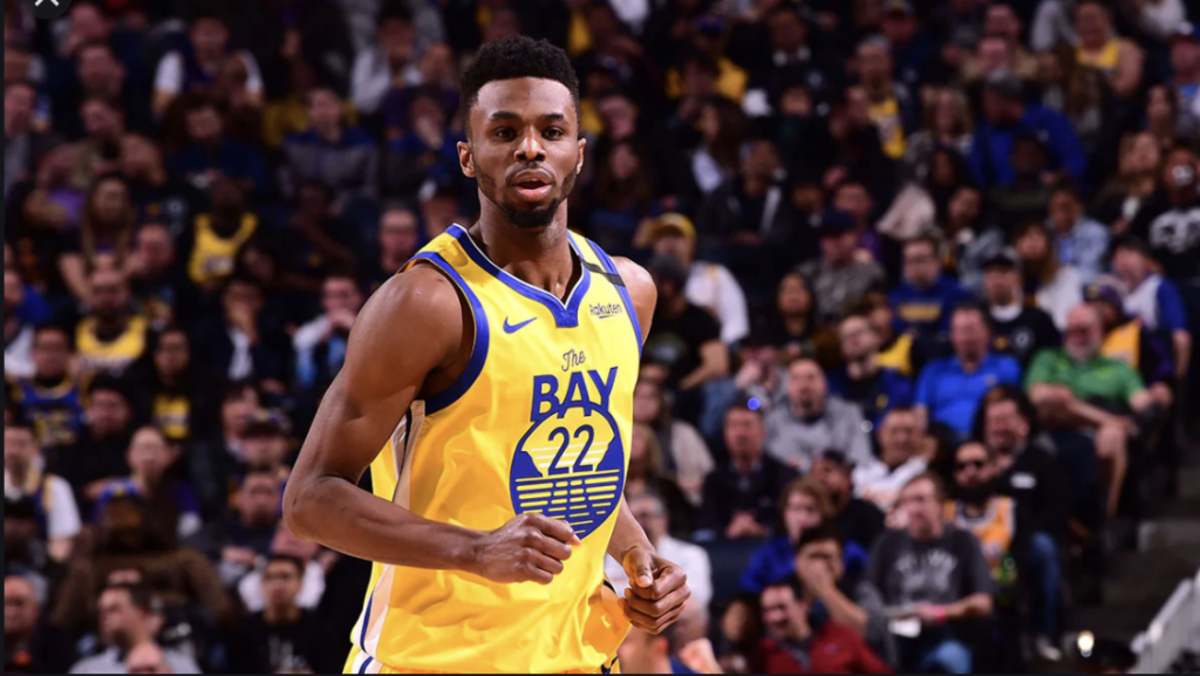 Wiggins is essentially a better version of Richardson, which would help the 76ers in their desperate need of a perimeter scoring threat. What makes him a tough player to acquire for Philadelphia is the similarity of the assets between both franchises.
Golden State would likely want Simmons or a massive trade package for Wiggins, especially since they don't feel they need to make another move and can field a contending team next season when all its players are healthy. The Warriors would ideally replace Draymond Green with an upgraded version of him in Simmons, and the 76ers aren't ready to trade him yet. Trading Harris, Horford, Richardson and/or picks wouldn't help the Warriors either. Harris makes more money than Wiggins, Horford makes way too much for what his role would be, Richardson would come off the bench and Golden State is already poised to receive a top-pick in this draft.
Wiggins would be a great shooting guard in Philadelphia where he can focus on his strengths and not be asked to lead. It just doesn't seem to be in the cards.
C.J. McCollum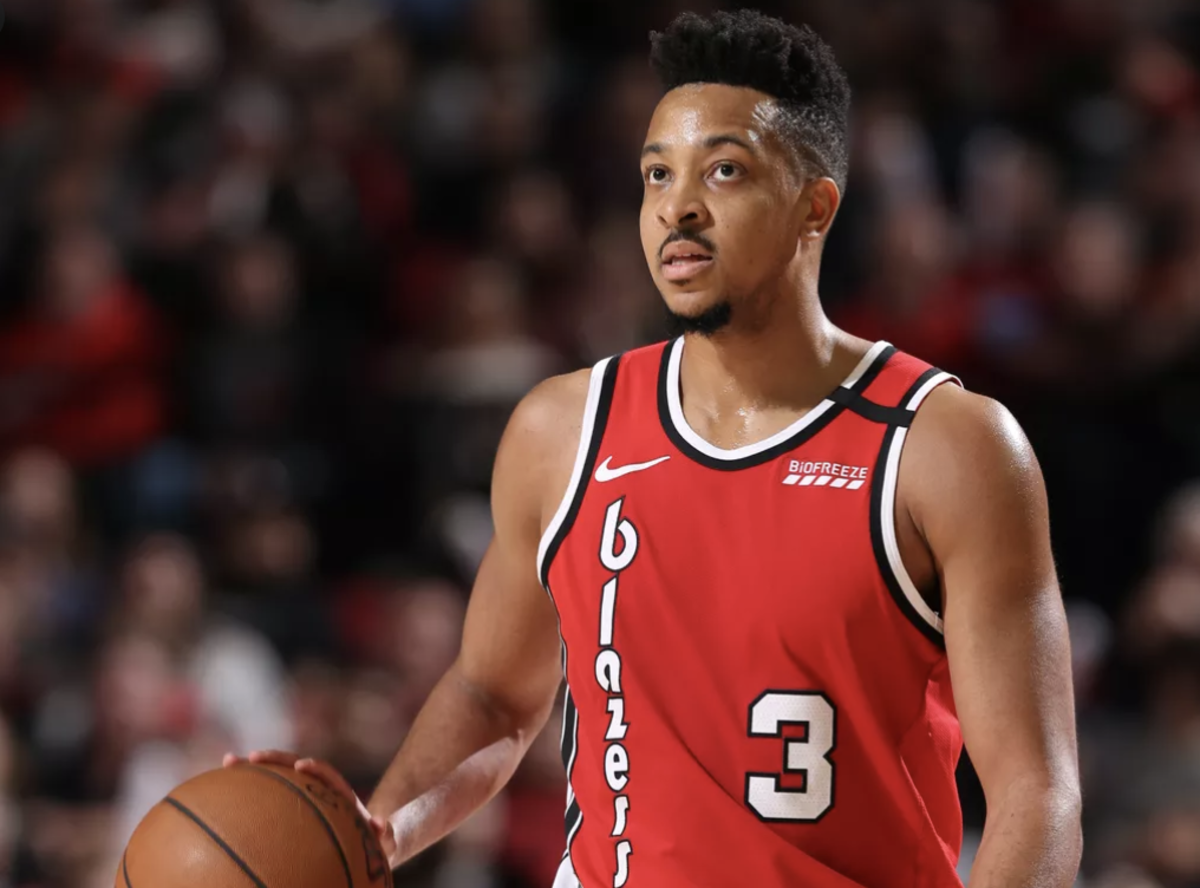 McCollum is a worse-version of LaVine, Beal and Booker who would still fill in the holes currently sinking the 76ers. The issue is that Portland hasn't indicated that he's available to trade for, and unless this changes this offseason, the asking price for McCollum would likely be too high for Philadelphia.
Because McCollum is owed over $30 million per year until 2024, the 76ers could only afford him if they dealt Horford or Harris. Portland would need several picks included in a deal for Horford to even consider the deal, and swapping Harris for McCollum likely wouldn't improve the 76ers enough to make the trade worth doing. McCollum, in theory, would thrive in Philadelphia where his only jobs would be to shoot 3s and convert a few isolation chances per game without worrying much about defense. The potential deals to make it a reality, however, don't make sense.
Donovan Mitchell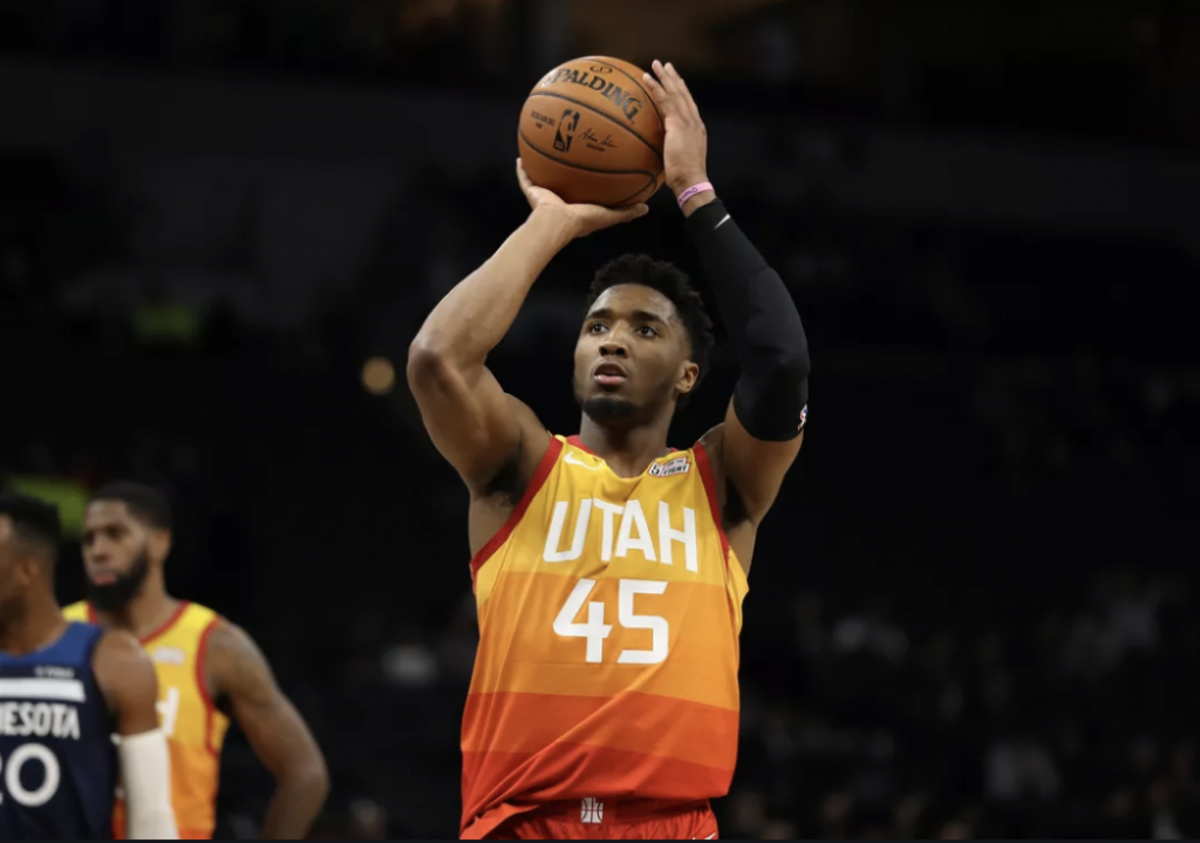 76ers fans would be reluctant to embrace Mitchell after he and Simmons' Rookie of the Year beef back in 2018, but there's no denying Philadelphia could use his skill set. Mitchell is an adept slasher and scorer in just his third season, with his rookie contract being the main cog in a trade deal for him.
Mitchell is on such a team-friendly deal right now that it makes no sense for Utah to trade him. He's already his team's go-to guy and his trade value is astronomically high because of his rapid development. The 76ers would have to offer several picks, perhaps trading for some more first-rounders, to offer something reasonable. That wouldn't be worth the trouble since the Jazz probably view him as untouchable, and reasonably so as Mitchell is poised to be a perennial All-Star. Mitchell and the 76ers would be a great fit, it just doesn't look like the two will join forces at least until Mitchell plays out his rookie deal.
Next
NBA Rumors: Top 5 Point Guards The Lakers Should Sign Right Now
NBA Rumors: Top 5 Best Destinations For Victor Oladipo
The Realistic And Unrealistic Trade Targets For The Dallas Mavericks This Offseason
NBA Rumors: 3 Blockbuster 'All-In' Trades For Devin Booker
NBA Rumors: Chicago Bulls Can Land Derrick Rose And Blake Griffin In A Blockbuster Trade