Artūras Karnišovas has most recently been signed as the Executive Vice President of Basketball Operations in Chicago. He is well known in the NBA circles due to his vast experience in scouting with the Houston Rockets and being a front office executive for the Denver Nuggets. The Bulls are ready to make some moves. These are some possible avenues for their rebuild.
1. Sign A Developmental Head Coach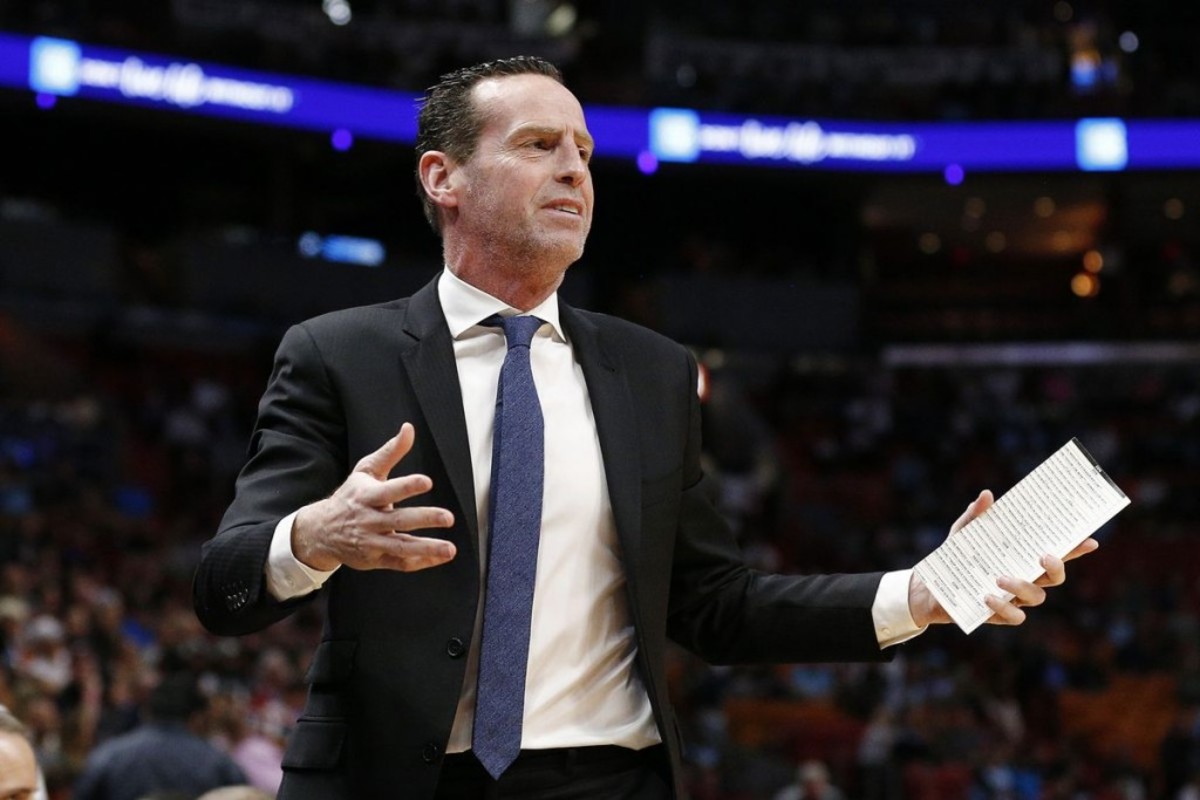 For the Bulls, firing Jim Boylen was the right move. Not only was he a terrible coach in terms of actual coaching, but the Bulls locker room also turned on him, and a lot of the players seemed to dislike his coaching. His firing is a chance for them to start anew. Who would be a competent head coach for a young franchise?
There will be a few options to pursue: one of them is Kenny Atkinson, a good coach for young guys. Until recently he was with the Nets and developed players like Spencer Dinwiddie, Caris LeVert, Jarrett Allen, and Rondae Hollis-Jefferson. He could steer the young Bulls to the playoffs and help Zach LaVine reach new heights.
The other person could be the recently fired Billy Donovan. Billy Donovan at the very least gives the organization stability and the ability to make it to the playoffs. He would be more of a players' coach and a voice that could bring a good attitude to a locker room. A rebuilding team like the Bulls could bring themselves back to contention in the east under Donovan's tutelage. His pedigree is shown in bringing the Oklahoma City Thunder to the playoffs this year and taking the Houston Rockets to 7 games.
2. Trade For Derrick Rose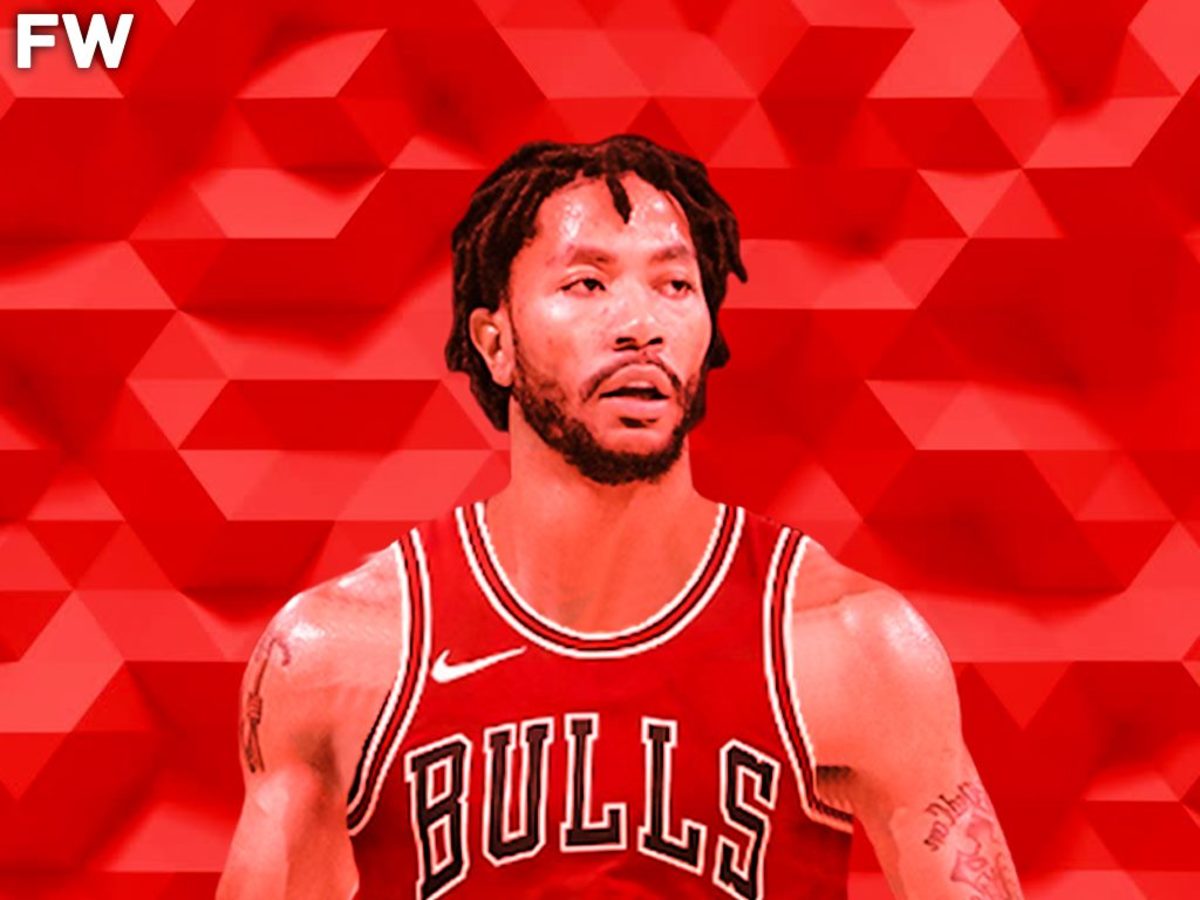 Derrick Rose's connection to the city of Chicago is well known. He is currently a member of the Pistons and is a very good 6th Man in this league. He is well known for being an MVP with the Chicago Bulls. But nostalgia isn't the only reason that the Bulls should bring him back to the Windy City. He is still a very serviceable player who has experience in the playoffs, going up against LeBron James during his own Bulls days.
Derrick Rose is an accomplished player who is willing to come off the bench. He could be a good veteran to tutor the young Bulls, and his playmaking ability could help bring stability to the court. Rose could help Coby White develop his game, as he is willing to come off the bench and the two have a similar profile in terms of being shot-creating guards. Both of their issues are defense, but if Rose comes off the bench it should be less of a problem.
Derrick Rose as a 6th Man would be an immense upgrade over Tomáš Satoranský: he would be able to be a voice of leadership as a former MVP. The entire league respects Derrick Rose as a player: if he went back to the Bulls, he could surely be a piece of the rebuild as a veteran who brings a scoring punch off the bench and starts every so often. The story of the hometown kid coming home itself would be worth a reason to make the trade. A trade centered around Tomas Satoransky should get the job done.
3. Defense Wins Championships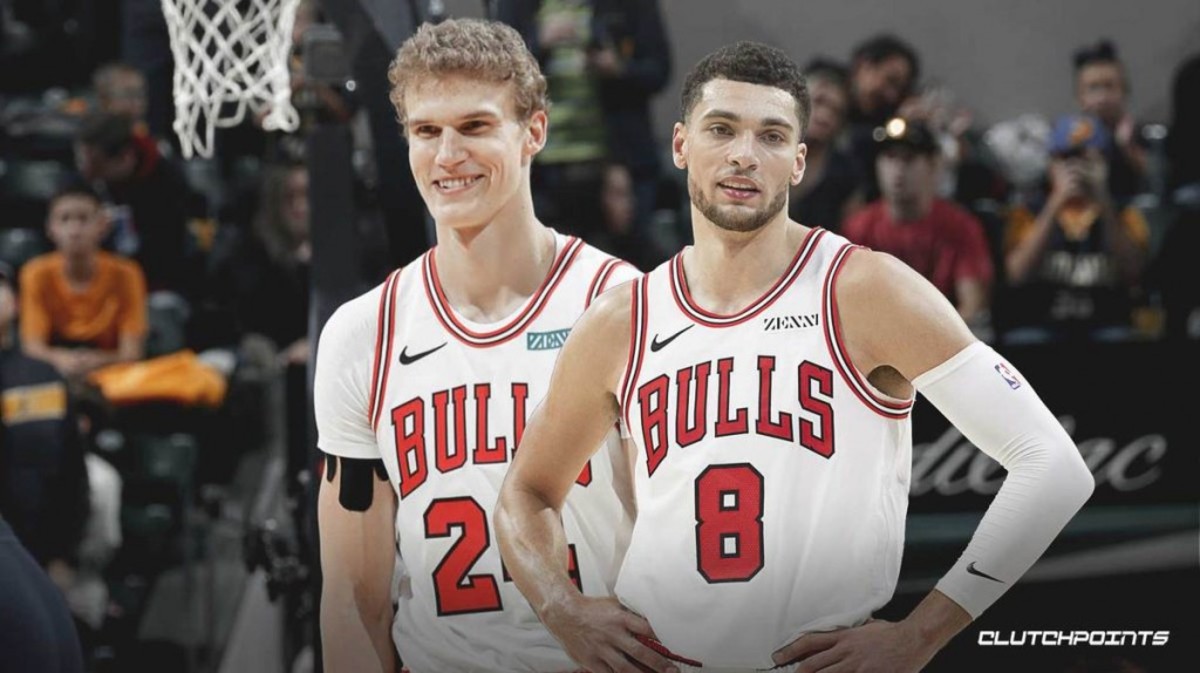 No, the Bulls are not championship ready. Despite that their roster containing very good offensive players. Lauri Markkanen and Zach LaVine could be an amazing duo with the right coach and have both flashed potential. Despite that, they are rough on the defensive end, as is Coby White, another member of their young core. To be precise, the Bulls are just not good on defense as of this moment.
They have tried to fix their defensive woes before, by bringing in veterans like Thaddeus Young and Otto Porter. That resulted in the mess that the team is in today. The veterans underperformed due to being utilized in the wrong fashion by an inexperienced coach. However, the bulls can remedy their defensive situation this offseason.
They could trade for young players like Eric Paschall and Jonathan Isaac. The Bulls need a big wing who can guard the best wings in the East, such as Ben Simmons, Jayson Tatum, and Giannis Antetokounmpo. Paschall and Isaac are both good defenders with good size who can switch onto faster players with ease.
Jonathan Isaac would be a prospect that the Bulls would have to take a gamble on. During the bubble, Isaac injured his ACL and it has been announced that he would miss the 2020-2021 season. The Bulls could hope to trade for him in the hopes that Orlando lets him leave on the low due to his injury. Adding Isaac would add a good one on one defender with good length who can bother the best wings in the East, alongside a budding offensive game.
Eric Paschall is intriguing in particular due to his fit as another shot creator who can sometimes run the 3 and play with Markkanen and LaVine. Paschall is well equipped to guard the wings of today and has shown flashes of potential with the Warriors. The Warriors could use some bench players, so a deal of some sort centered around Wendell Carter Jr could get it done.
4. Free Agent Signings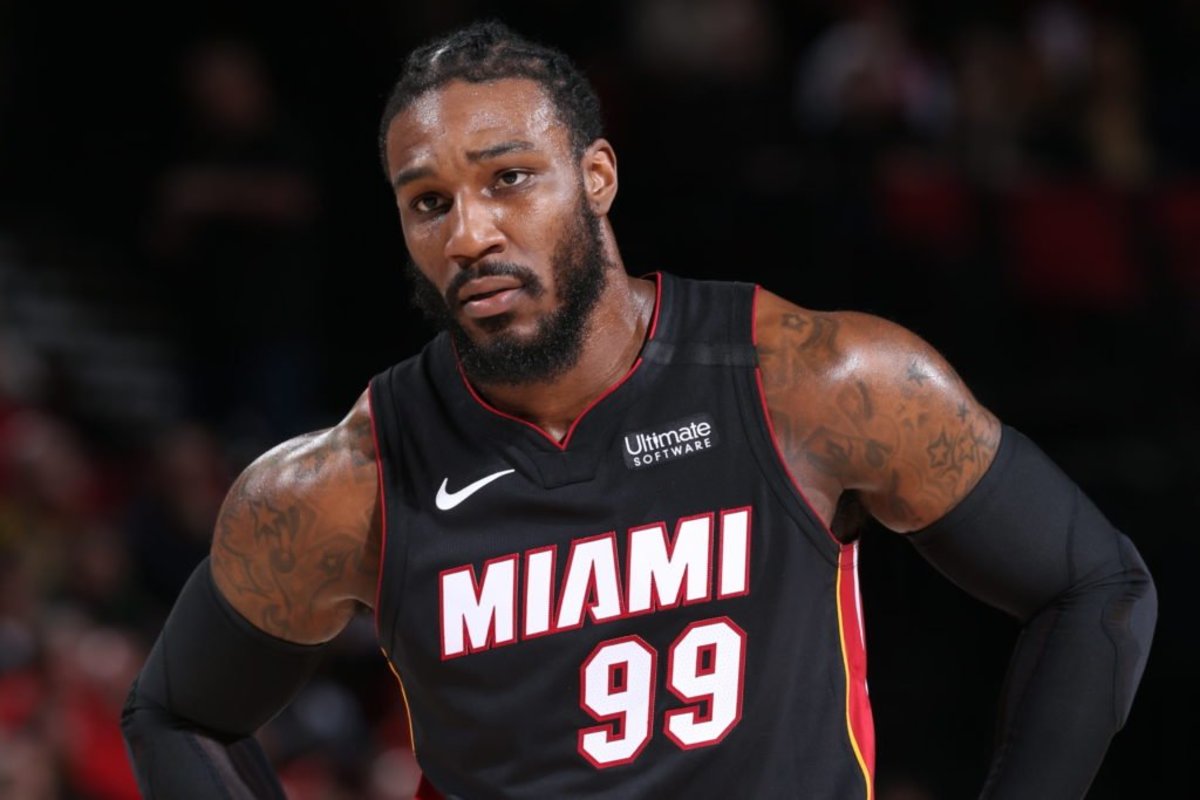 On top of trading for younger players with potential, the Bulls should make sure to sign some older guys who can mentor the younger guys about the ways of the league. They should be tough and gritty veterans. Signing Thaddeus Young was the right direction, but one veteran doesn't change the way that the Bulls will play. Under Boylen, the team seemed dispirited and tired of losing. Zach LaVine would get a ridiculous amount of points and the Bulls would still lose.
If the Bulls sign players like Aron Baynes and Jae Crowder in the offseason, that will change. While they aren't superstars, they are players who set the tone on the court, playing physical defense and knocking down important shots for their teams. At the very least you know that they will bring the effort every night. Jae Crowder, in particular, has been an important bench piece in the Miami Heat run to the ECF.
Grit is infectious. If the Bulls can put more defensive players around Zach LaVine, then they will be able to cover for his lack of awareness on defense and just use him as a scoring machine. LaVine is the main piece that they got for Jimmy Butler, and he has been showing that he is an All-Star caliber player on offense. Now he just needs some defensive players who can complement him. The type of effort that the veteran players bring, along with a new coach can teach the young Bulls how to play with a little fire. That will be a far cry from the tepid basketball that Jim Boylen produced.
5. Give Daniel Gafford More Minutes
Daniel Gafford is a center for the Chicago Bulls who plays 14.2 minutes per game. That number should increase. Gafford is a good shot blocker, getting 1.3 BLK per game in his limited playing time. He is a slightly bigger presence in the paint as compared to Wendell Carter Jr, and could provide some flexibility at the C position.
While the player Gafford develops is going to be determined by a variety of factors, giving him more minutes will not hurt. At the very least, the Bulls will develop a very usable bench big man, who can protect the paint and finish lobs. A good, mobile player who can do his job defensively. He has shown promise in limited minutes, so giving him a bigger role could uncover a hidden gem.
6. Draft Deni Avdija Or Trade Down For Onyeka Okongwu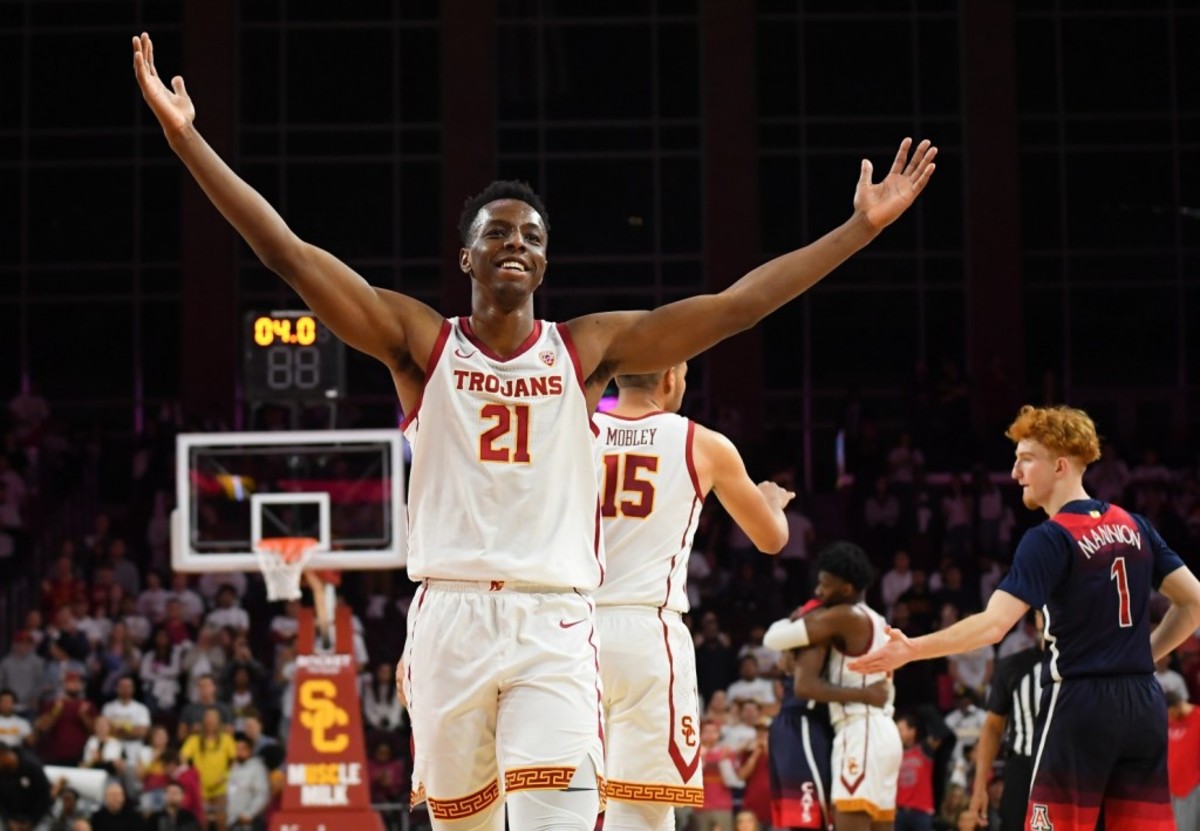 Deni Avdija could develop into something special. He is a 6ft 9 forward who can shoot a little bit and create for his teammates. He is a good passer and he has the tools to be a more modern Lamar Odom type playmaking big. Run the floor, finish at the other end, or create for his teammates. Those are the things one expects Deni Avdija to do in his final form. He is a very good prospect, and if he develops into a playmaking big then the 4th pick use would be well justified. He is however very raw and inconsistent: the expectations should be low, even for such a high pick.
Trading the pick downwards and drafting Onyeka Okongwu could also be a useful move. Okongwu is a quick and athletic defender, and defense usually translates quicker than offense at the NBA level. As the Bulls will have some time to develop him, Okongwu might turn into the starting center of the future, with his good touch inside and the ability to guard multiple positions. This draft may not have a future superstar, but it has a lot of players who can become elite players who play their role.
7. Diamonds In The Rough: Furkan Korkmaz And Mikal Bridges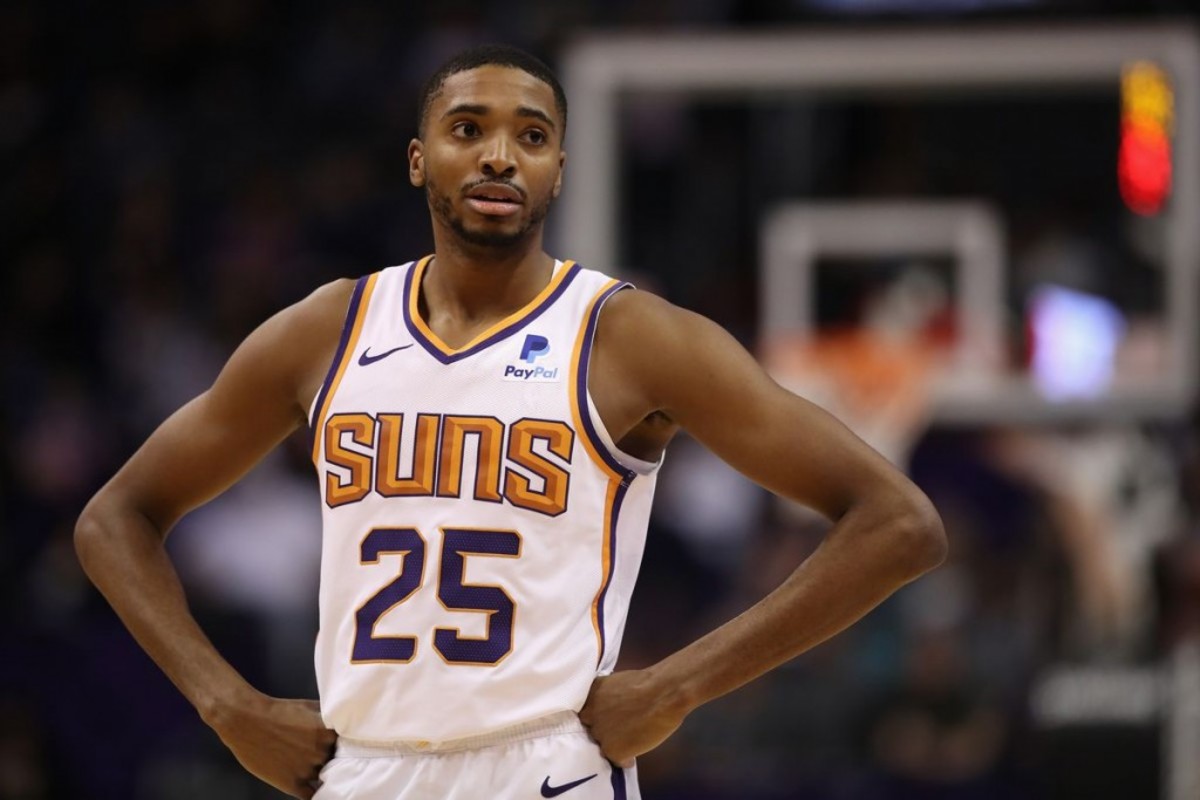 Sometimes, you need to take a risk on certain players to the next level. Every great player has a point in their career where they're just starting out and just need a chance. They could be underplayed, underrated, or just stuck behind others in the pecking order. At the end of the day, you don't know how good a player can become without giving them consistent minutes.
Furkan Korkmaz is a shooter. Last season, he averaged 9.8 PPG, all while shooting around 40.2% from beyond the arc. He played around 21.7 minutes per game under Brett Brown, but his position on the Sixers squad could be in jeopardy with Brown's firing. Denzel Valentine is an expiring contract so the Bulls need someone who can spot up, but also create a little from beyond the arc. Korkmaz seems like a good candidate to become a run and gun 3 point shooter off the bench.
Mikal Bridges is another player that has been on the ascension path. A lanky wing with a lot of length, Bridges was part of the Suns' team that had an 8-0 run inside the NBA bubble, and he is a good one on one defender, with the tools to challenge some of the better wings in the game. His wingspan allows him to contest shots well, and his jumper makes defenses at least respect him (36.1% from 3). Mikal Bridges would be an addition that allows the Bulls to have a defensive, switchable wing. He is a starter on the Suns, so the price may be hefty. But as mentioned, without risk there is no reward.
Next
NBA Rumors: 5 Players That Can Save The Milwaukee Bucks And Giannis Antetokounmpo
The Perfect Trade For The Wizards And Sixers: John Wall For Al Horford, Tobias Harris, Josh Richardson And A Future Pick
5 Reasons Why James Harden Is Not A Top-5 Shooting Guard In NBA History
Top 10 Greatest 1-On-1 Players In NBA History
NBA Rumors: The Only Way The Los Angeles Clippers Can Land Giannis Antetokounmpo This Offseason