LeBron James gets a lot of criticism for his 3-6 record in the NBA Finals and rightfuly so. I mean, the greatest player of all time should be at least above .500 in basketball's ultimate stage. Still, we should put some of his trips to the NBA Finals in context.
Notably, his first Finals' run was the most impressive of all. Not because of the outcome – obviously – but because of how a 22-year-old kid managed to carry a subpar roster to the most important series in franchise history.
The 2006-07 Cleveland Cavaliers consisted of Scott Pollard, Ira Newble, Shannon Brown, Larry Hughes, Eric Snow, Donyel Marshall, Damon Jones, Anderson Varejao, Zydrunas Ilgauskas, Sasha Pablovic, Daniel Gibson, Drew Gooden, and LeBron James.
None of LeBron's teammates averaged 15+ points per game (Larry Hughes was the second leading scorer with 14.9). None of them averaged more than 4.1 assists per game (Eric Snow had 4.0), just Larry Hughes and LeBron averaged over 1.0 steals per game (1.3 and 1.6, respectively), and no player averaged double-digits in rebounds (Drew Gooden led the team with 8.5 points per game).
LeBron James, who was in just his fourth NBA season at the time, averaged 27.3 points (4th in the league), 6.7 rebounds, 6.0 assists, 1.6 steals. and 0.7 blocks per game on 47.6 shooting. He played 78 games, led the NBA in total minutes (3,190), VORP (8.1), was third in plus-minus (8.1) and second in win shares (13.7). However, he made the All-NBA 2nd team and was 5th in MVP voting.
James didn't have a single All-Star teammate that year. Still, the Cavaliers had a 50-32 record in the regular season, swept the Washington Wizards in the first round of the playoffs, and then beat the New Jersey Nets and Detroit Pistons in 6 games before facing the San Antonio Spurs in the Finals.
Yes, LeBron was swept by a much-more experienced Spurs team but they also had way more talent on their ranks. Honest to God, he shouldn't haven't even been there to begin with, and that's impressive.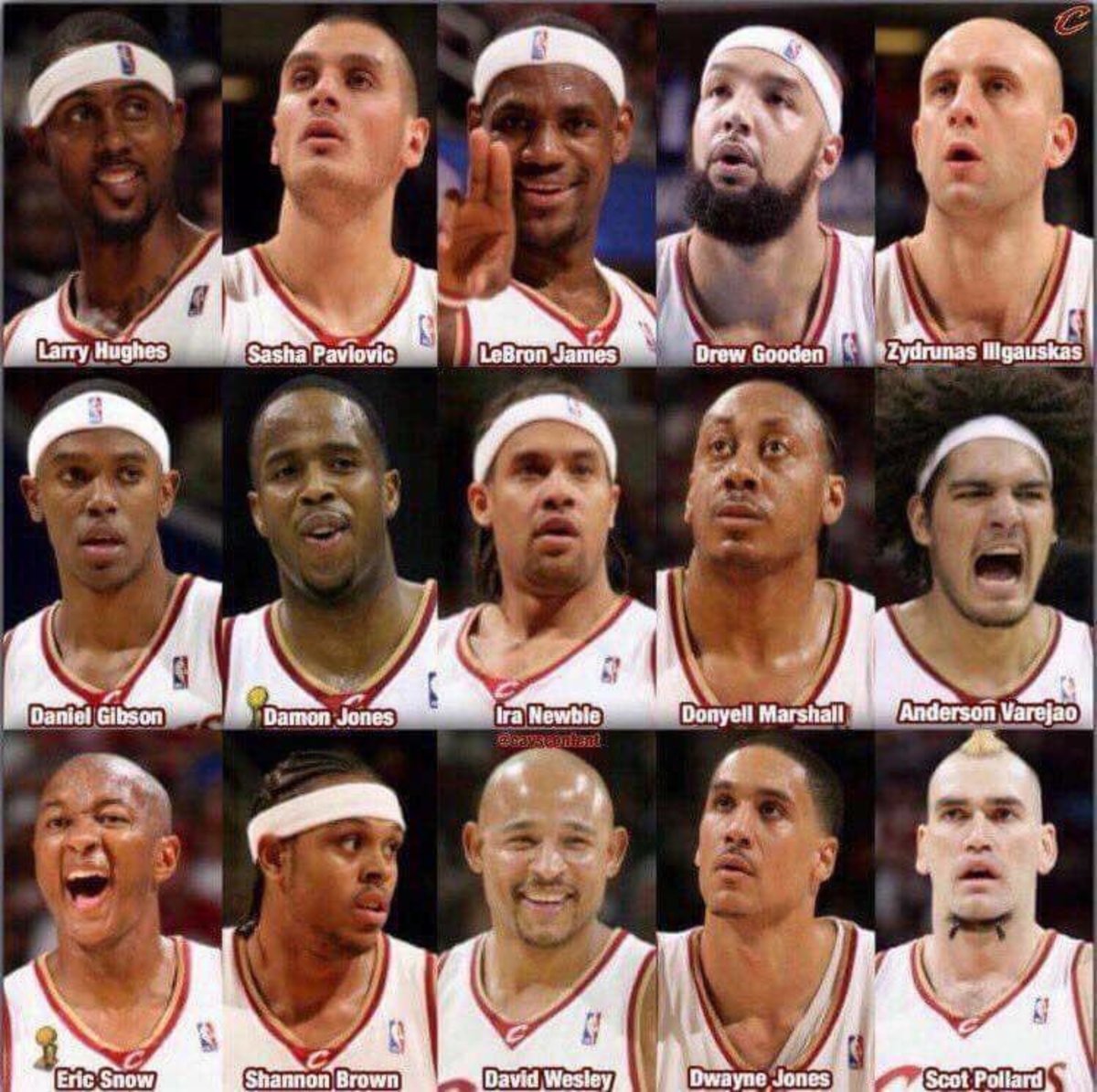 Next
Top 10 Greatest 1-On-1 Players In NBA History
The Perfect Trade For The Wizards And Sixers: John Wall For Al Horford, Tobias Harris, Josh Richardson And A Future Pick
NBA Rumors: 5 Players That Can Save The Milwaukee Bucks And Giannis Antetokounmpo
NBA Rumors: 10 Perfect Targets For The Houston Rockets Small-Ball Team
Height Comparison: Houston Rockets vs. Los Angeles Lakers