Not every NBA franchise has the luxury of a superstar leading its team. Those that do are usually amongst the best teams in the league, but it's no small feat for any player to be a professional basketball team's leading man.
Especially those playing for bottom-tier organizations, most players who carry their teams on a nightly basis deserve more recognition. Alongside mediocre talent, a team's best player must overcome double-teams and the opponent's defensive focus to produce, and being able to do so at this level is rare.
Let's rank each NBA franchise's best current player. In most cases, this is a good way to identify not only which teams are good and bad, but also the potential of each team. Many of these stars play with other great players, but having a clear No.1 option is always a plus and typically better for on-court chemistry.
30. New York Knicks — Julius Randle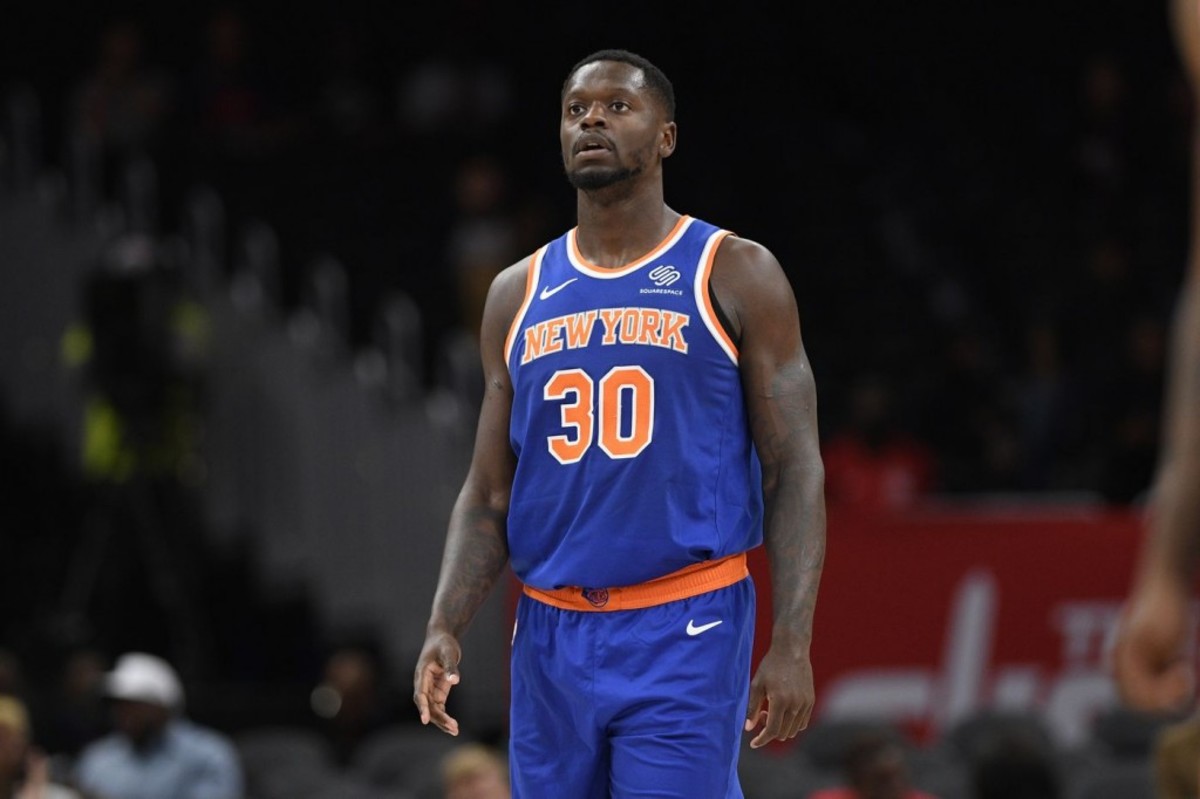 The 25-year-old Julius Randle is at a crossroads in his career. He should be in the prime of his basketball life but is rotting on a directionless Knicks team. He did average a solid 19.5 points, 9.7 rebounds, and 3.1 assists this season, according to basketball-reference, yet it was mostly empty numbers as New York once again stunk.
Hopefully, he gets an opportunity elsewhere to produce for a winning franchise. At least he proved he's capable of playing decently even when he's the clear No.1 option. However, it seems like the Knicks will explore the trade market for him in the offseason.
29. Charlotte Hornets — Devonte' Graham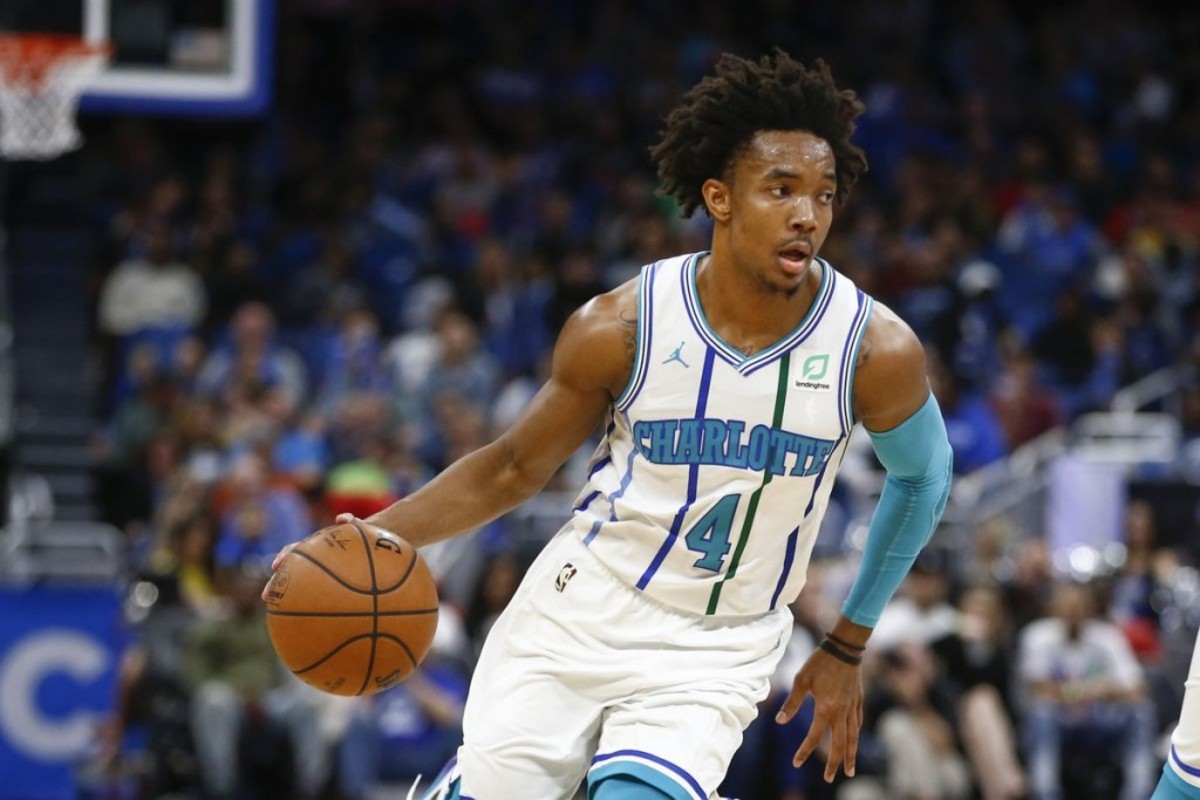 The 25-year-old Devonte' Graham made a strong case for the Most Improved Player award this year as he increased his scoring and assist averages to 18.2 and 7.5, respectively. Shockingly, he only got one vote on the award, which ended up in Brandon Ingram's hands.
He didn't play consistently last year, yet even with the addition of similarly-styled Terry Rozier to the Hornets this season, Graham proved he's a dangerous player in this league. Charlotte doesn't exactly have a bright future. Graham, however, put the league on notice.
28. Detroit Pistons — Blake Griffin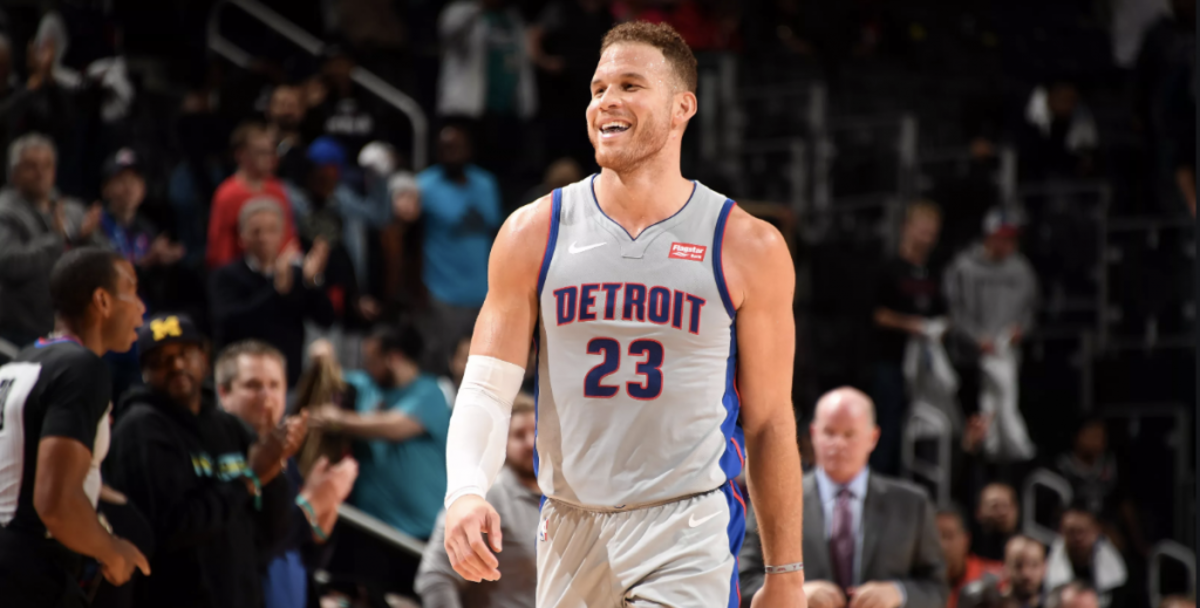 It's been rough sledding for Blake Griffin recently. After putting together one of his best seasons in 2018-2019, Griffin wasn't able to get healthy after suffering a leg injury in last year's playoffs. But, to be fair, the Pistons were pretty bad and it wasn't his fault.
His averages dipped to a career-low 15.5 points and 4.7 rebounds in just 18 games this season, and it's unclear if he'll ever regain the elite athleticism that made him a star on the Clippers. The good news for Pistons fans is that Griffin proved last year that he can dominate a game without needing to jump out of the gym. The bad news is that he's owed over $75 million over the next two years.
27. Cleveland Cavaliers — Andre Drummond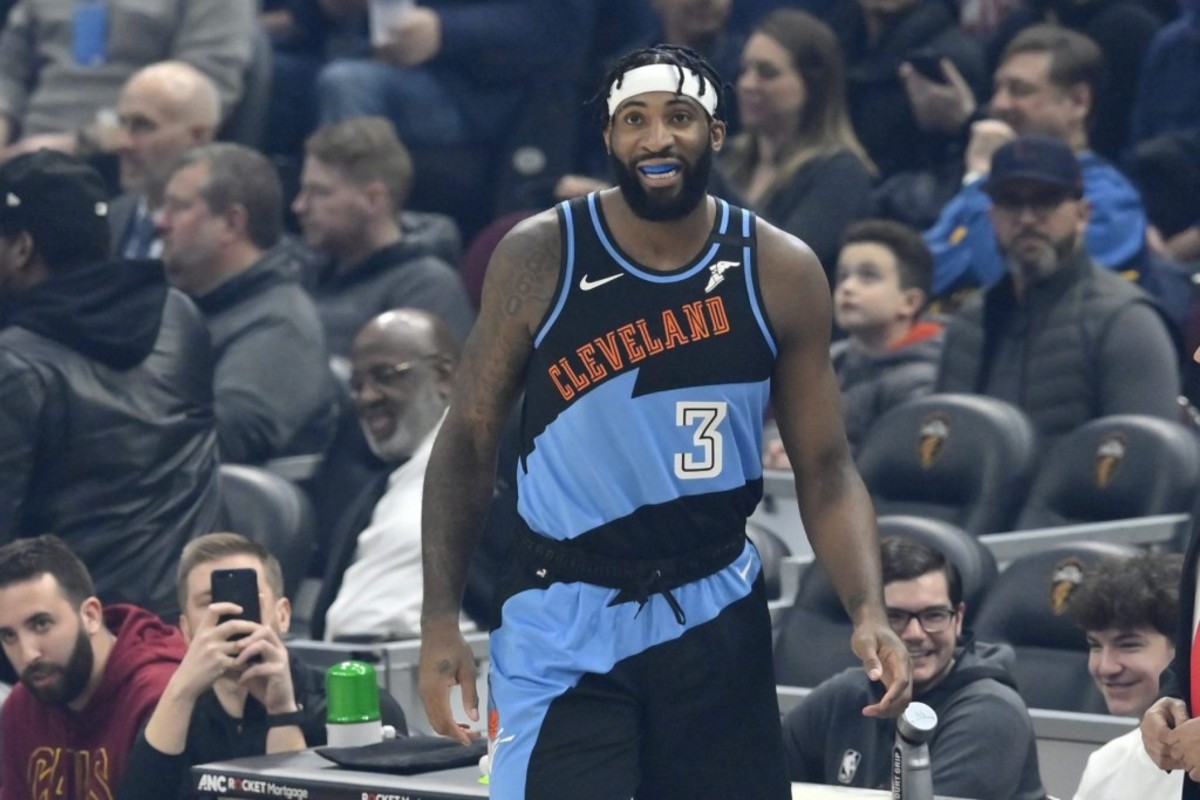 Cleveland traded for Andre Drummond for basically nothing this season, leaving many wondering why Detroit would give him away so easily and why the Cavaliers wanted him in the first place. He led the league in rebounding for the third straight season in 2019-2020, this time averaging 15.2 boards to go along with his 17.7 points per game.
Drummond even started letting it fly from behind the arc in his eight games in Cleveland, shooting 1.8 3-pointers per game but making just 28.6% of them. If he accepts his $28.7 million player-option for next season, maybe the Cavaliers will have a decent nucleus with him, Colin Sexton, and Darius Garland.
26. Orlando Magic — Nikola Vucevic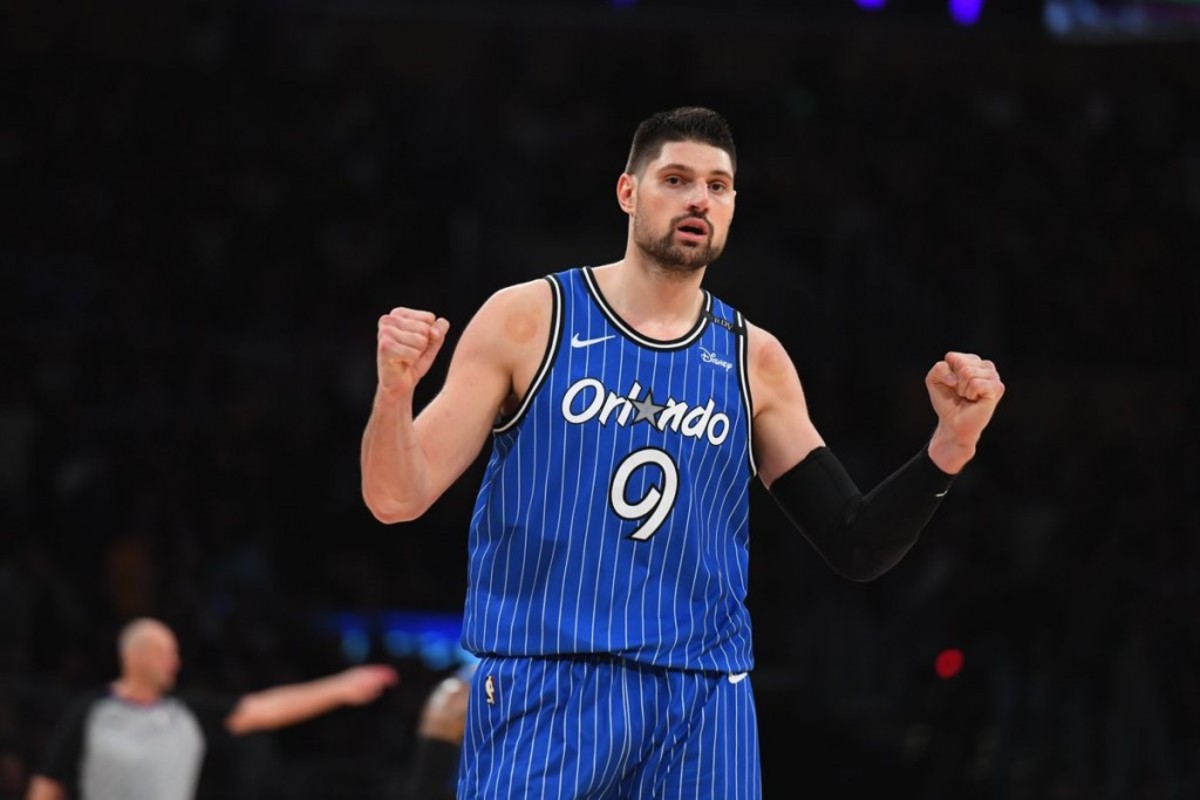 The nearly 30-year-old Nikola Vucevic is one of the more offensively-skilled big men in the NBA today. He can score in numerous ways and is a solid rebounder, one good enough to lead the Magic to the bottom of the Eastern Conference playoffs in back-to-back years.
What holds him back are his defensive and athletic limitations. He doesn't move that well and is inconsistent against good teams and other formidable centers. Orlando has a decent, yet injury-riddled, core and should look to move Vucevic for future assets if possible.
25. Indiana Pacers — Domantas Sabonis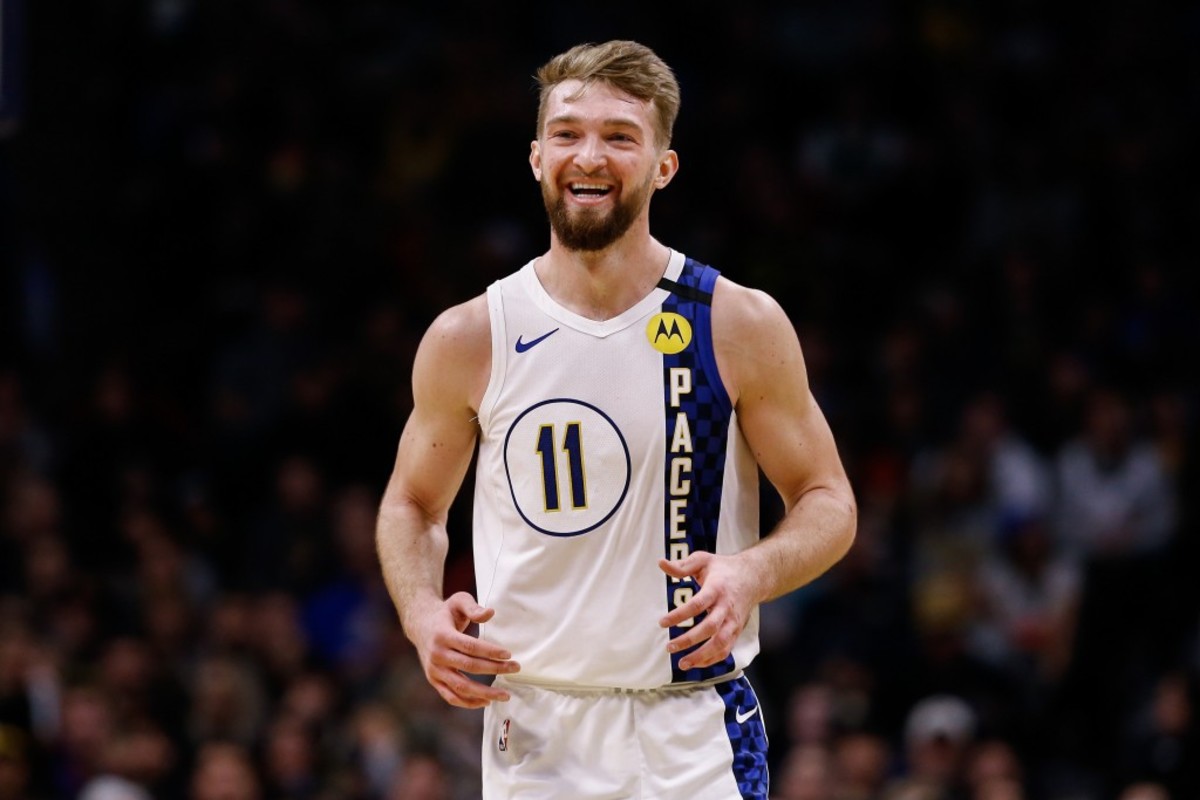 The 24-year-old Domantas Sabonis made his first All-Star team in 2020 after averaging 18.5 points, 12.4 rebounds and five assists in 62 games this season. He's tremendously skilled and appears to have a strong motor, and it's unfortunate that a foot injury kept him out of the playoffs.
The Indiana Pacers have several talented players that fit in the "good, not great" category, but Domantas Sabonis could be one of the players the team builds around in the future. Hopefully, he returns even stronger and better from injury.
24. San Antonio Spurs — DeMar DeRozan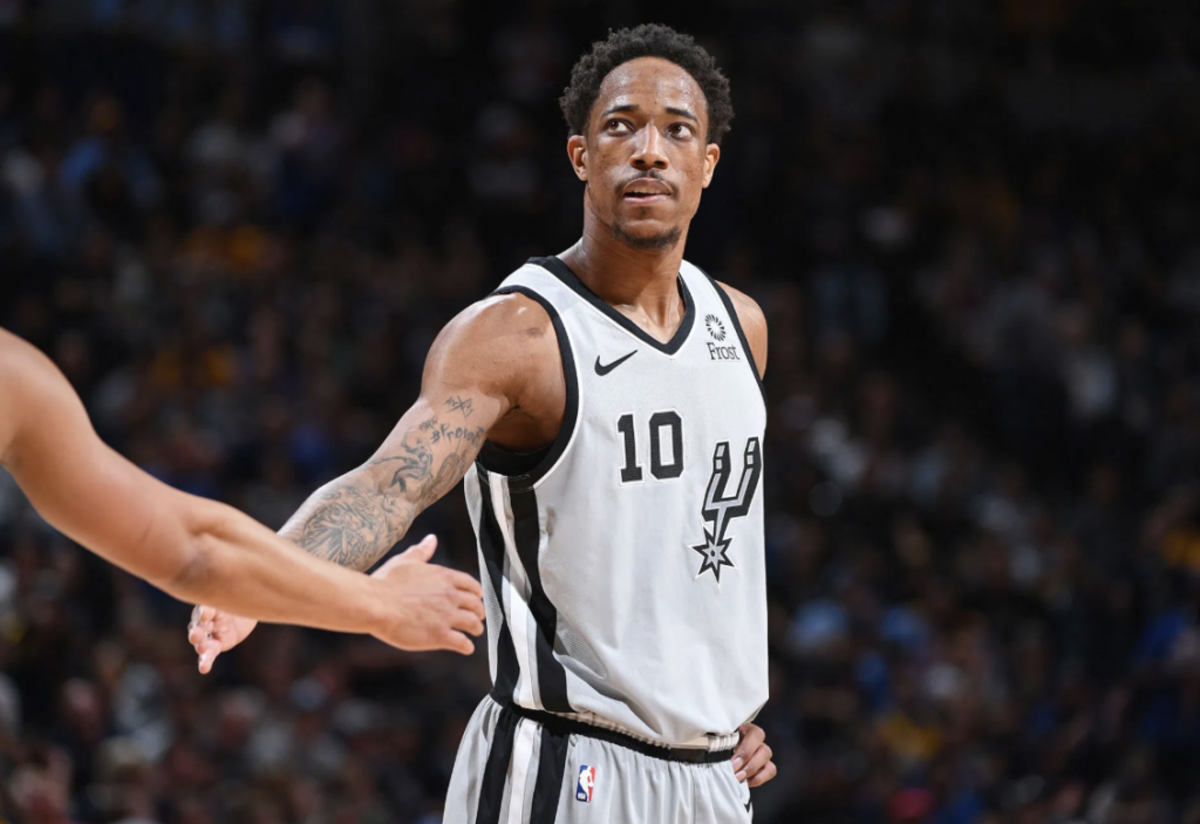 The 31-year-old DeMar DeRozan had another solid season in 2020. He once again averaged about 22 points, five rebounds and five assists per game, but this year he hit a career-high 53.1% of his shots after basically avoiding the 3-ball at all costs.
DeRozan remains a dangerous offensive player, yet his lack of long-range shooting and declining athleticism make him a difficult player to trade. He could certainly help a contending team get over the hump. The only questions are whether San Antonio still wants him and what his trade value is.
23. Memphis Grizzlies — Ja Morant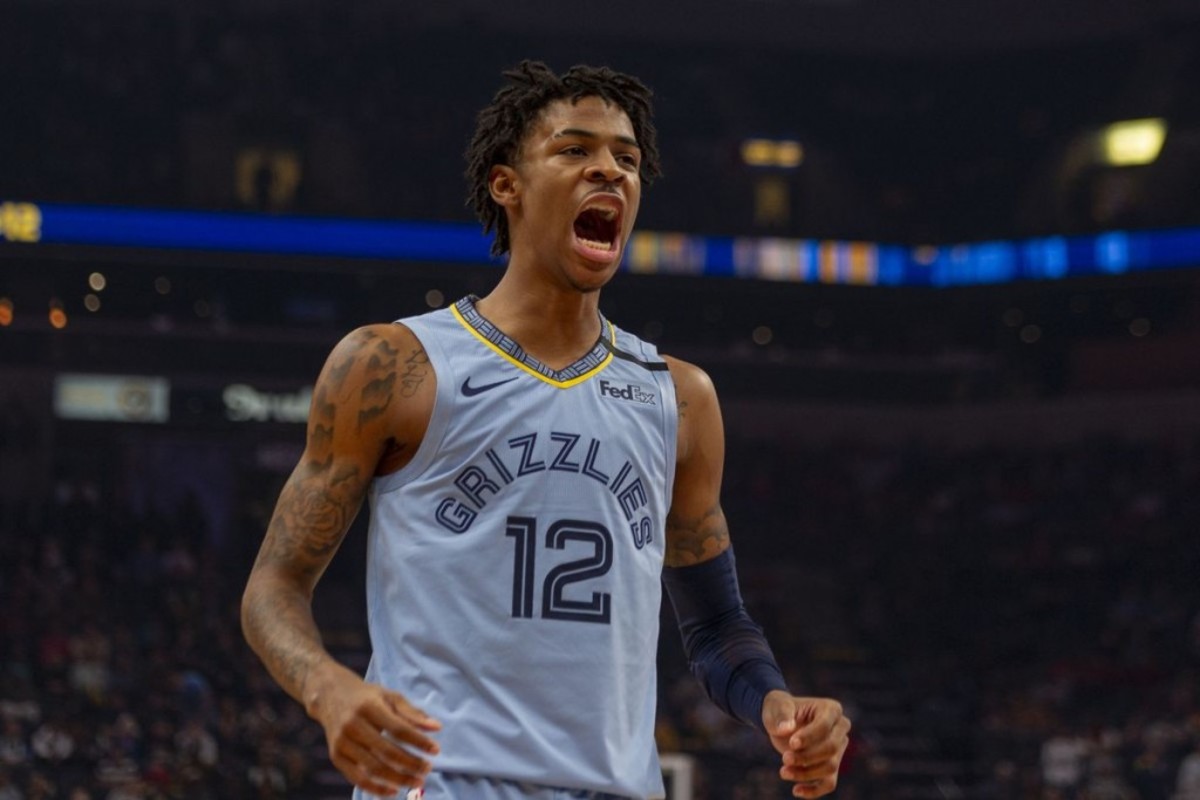 The recently-crowned Rookie of the Year revived the Grizzlies this season. At just 21 years old, Ja Morant took the NBA by storm with his otherworldly athleticism and fearlessness, averaging 17.8 points, 3.9 rebounds, and 7.3 assists per game.
He's a marvel to watch and has the potential to ascend to the top of the league in a few years. Morant can be a bit reckless with his body and the ball at times, and his 3-pointer still needs work, but he and Jarden Jackson Jr. should be an exciting tandem for years to come.
22. Sacramento Kings — De'Aaron Fox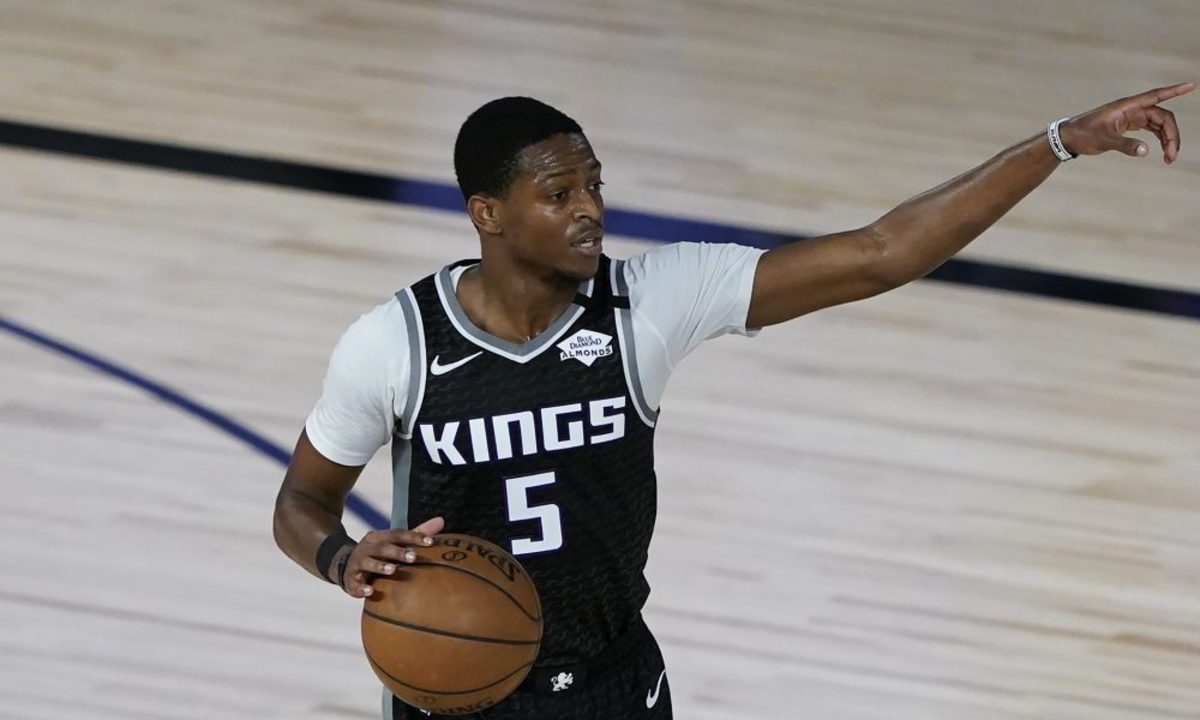 The 22-year-old De'Aaron Fox continued to improve in his third season out of the University of Kentucky, upping his scoring average to 21.1 points to go along with 6.8 assists per game, even if the Sacramento Kings were once again disappointing.
He's explosive, unselfish, and fun to watch, but for some reason, his jumper severely regressed this year. His 3-point percentage fell to a pitiful 29.2% on 3.6 attempts per game, yet he shot a career-high 48% from the field. If he can fix his jumper, Fox could be poised for several All-Star selections.
21. Chicago Bulls — Zach LaVine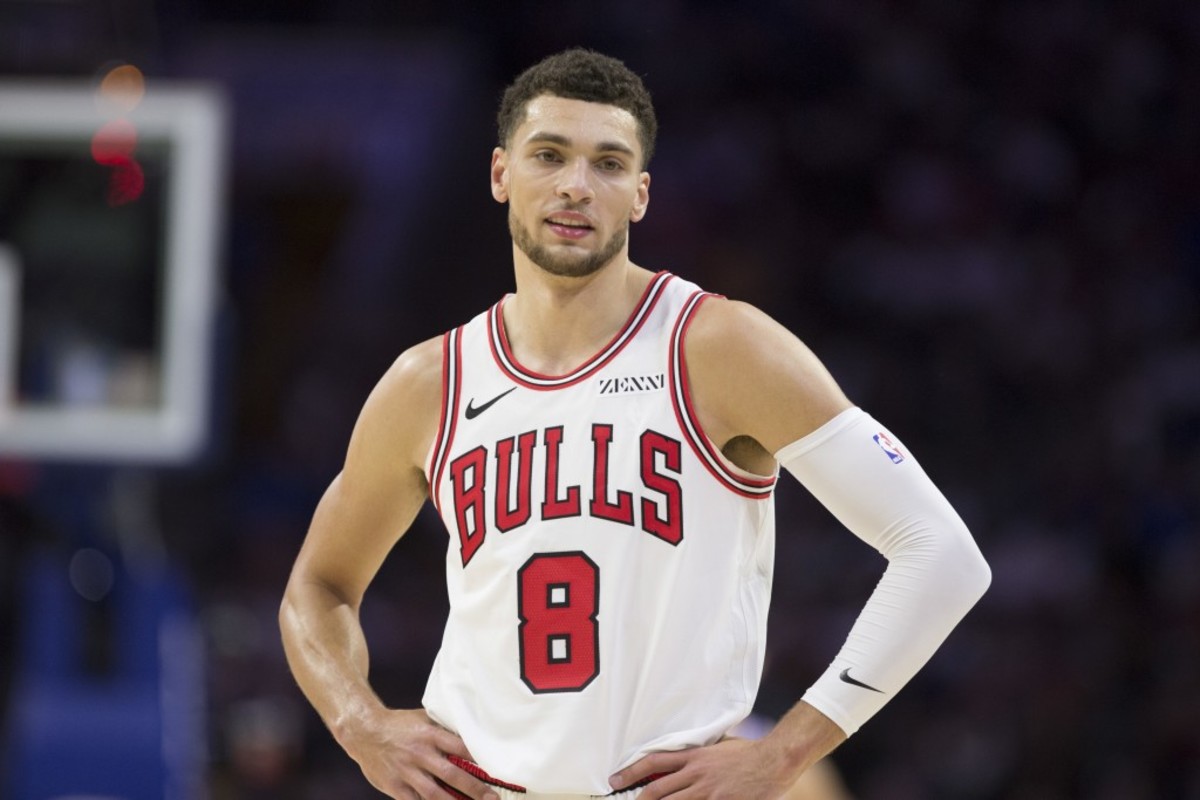 Zach LaVine once again improved his shooting and overall scoring this season. The 25-year-old Bulls star averaged a career-high 25.5 points per game, which included over three made triples per game, and even made a strong case for making the All-Star Game.
He's dynamic with the ball and can finish with authority, but he's doing it all on a lowly Chicago team. If the Bulls can get it together next season under new head coach Billy Donovan, LaVine could take his game and reputation to the next level.
20. New Orleans Pelicans — Brandon Ingram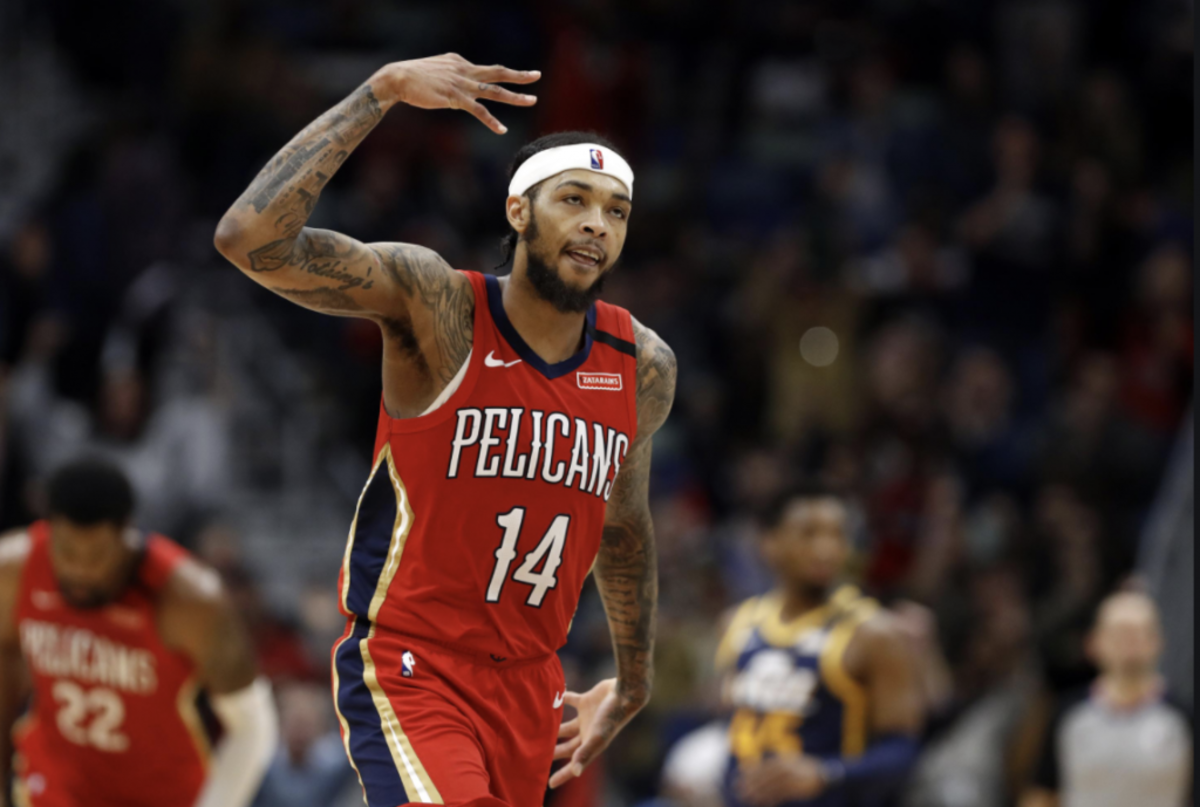 Brandom Ingram made his first All-Star team and won the league's Most Improved Player award in his first season in New Orleans. Just 23 years old, Ingram finally displayed his well-rounded scoring skills as the No.1 option on the Pelicans.
With Zion Williamson in the lineup, though, the team looked discombobulated at times as the chemistry was lacking. Ingram proved to the world this year that he was worthy of being selected second overall in 2016, but it remains to be seen if he is better suited to be a first or second option on a playoff team.
19. Toronto Raptors — Pascal Siakam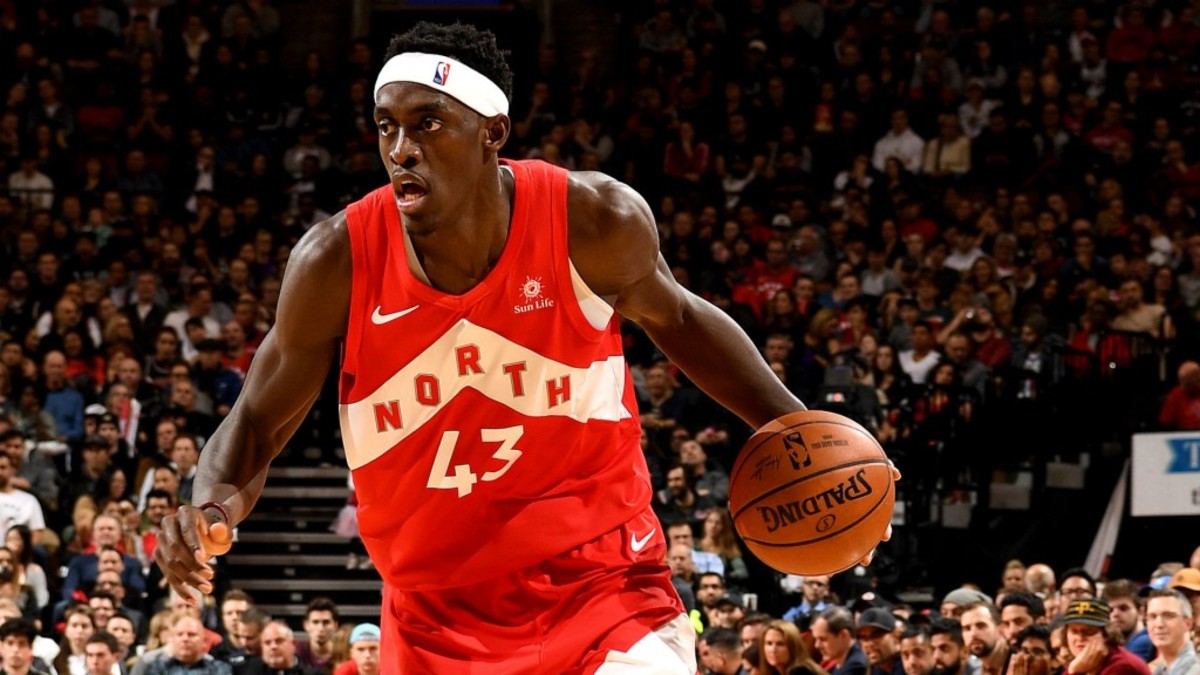 Pascal Siakam shined early on this season following Kawhi Leonard's departure from Toronto, but the 26-year-old forward heavily regressed in the bubble. He finished the season as a first-time All-Star, a Second-Team All-NBA selection and averaged 22.9 points and 7.3 rebounds per contest, a spectacular season for most.
His play in the postseason, however, exposed major holes in his game and lowered the confidence of many that he's capable of being the main guy on a playoff team. He shot just 39.6% from the field in the playoffs, often looking timid and solely reliant on his predictable spin-move. Siakam will have to diversify his game this offseason.
18. Minnesota Timberwolves — Karl-Anthony Towns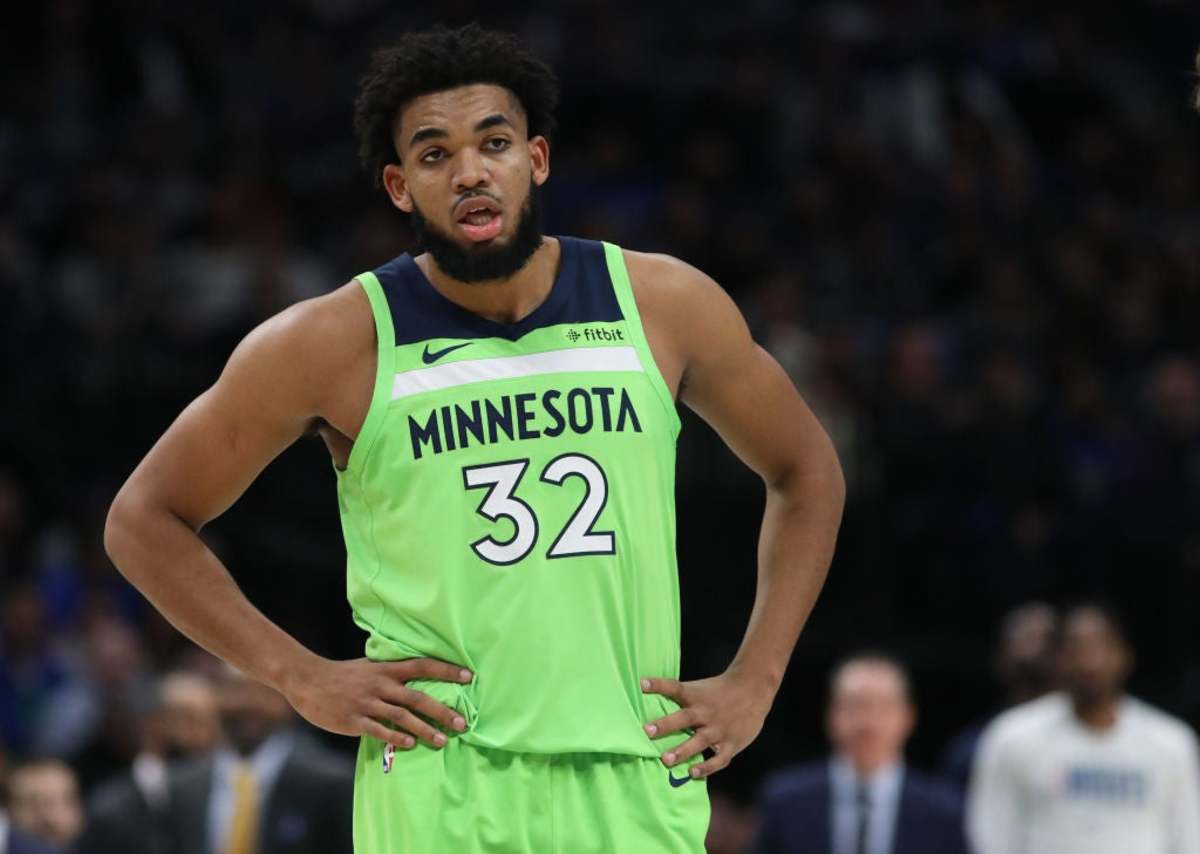 The Timberwolves were once again terrible this year, and Karl-Anthony Towns, in what's becoming a habit, tallied superb individual numbers. He's easily the best shooting center in the league — he made a career-high 3.3 triples per game on 41.2% shooting this season — and is a top-level rebounder.
The 24-year-old is somewhat soft on defense, but he's slowly improving on that end. Now alongside D'Angelo Russell for the foreseeable future, hopefully, Towns can lead Minnesota to the playoffs, although that will continue to be difficult since the team plays in the extremely competitive Western Conference.
17. Atlanta Hawks — Trae Young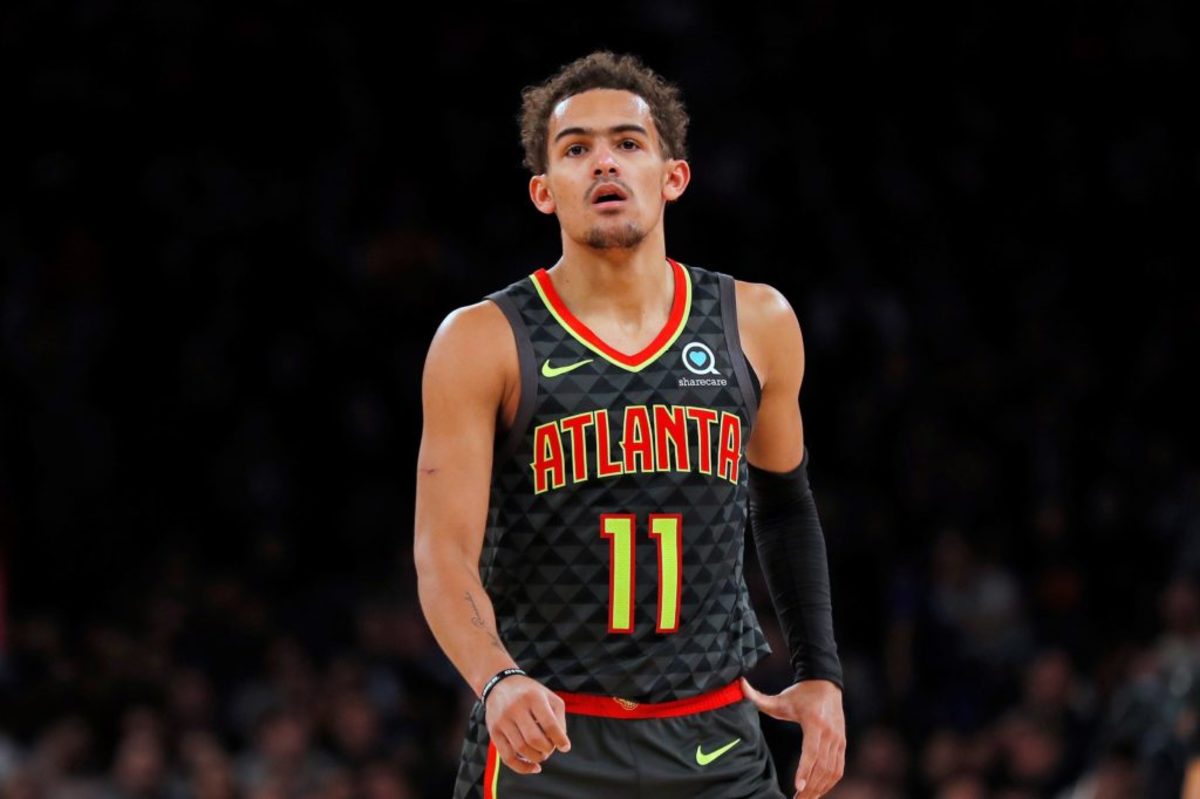 After coming in second in the Rookie of the Year race in 2019, Trae Young surpassed even people's most optimistic expectations in his sophomore campaign. He increased his averages 29.6 points and 9.3 assists per game while shooting more efficiently from the field, but the Hawks were still a mess of a team, mostly because the roster consists of mostly young players.
Young is currently one of the worst defenders at the point guard position, so he'll have to at least be decent on that end if Atlanta is to truly become a contender in the future. Yet the 22-year-old Young appears on pace to become one of the best offensive players in the league. It'll be interesting to see what his production looks like if the team starts winning more.
16. Oklahoma City Thunder — Chris Paul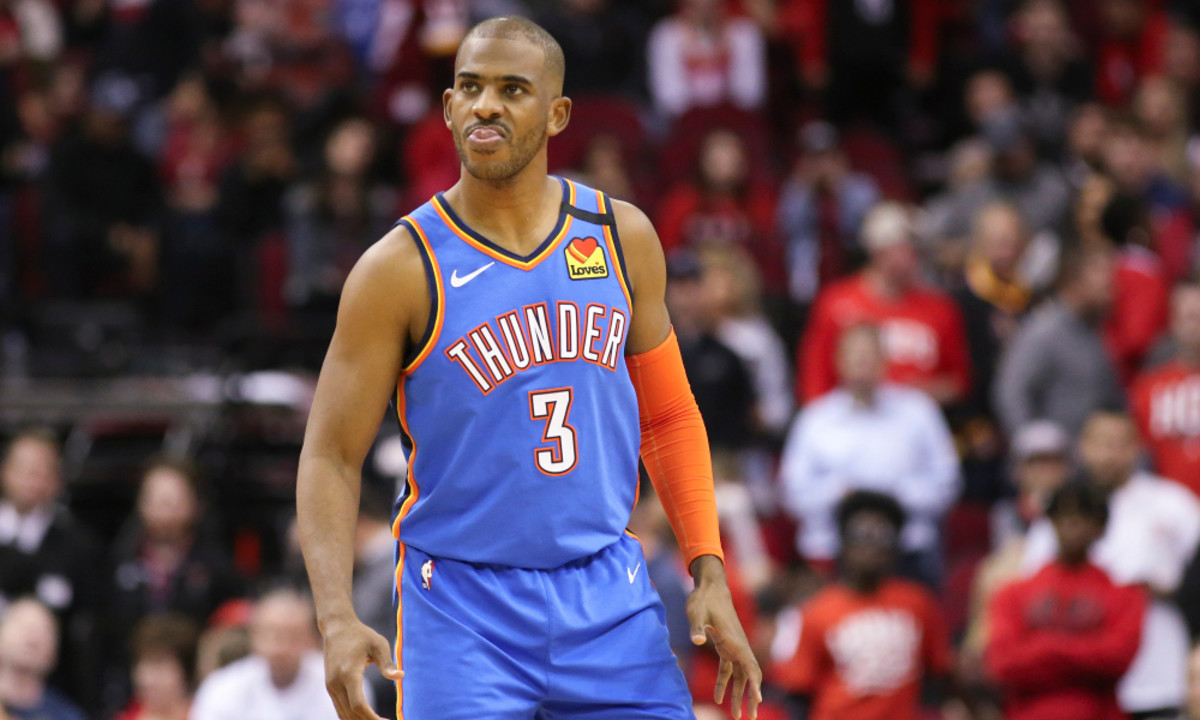 Chris Paul looked on his way out of the league in his second and final season in Houston, but he surprised everyone in 2019-2020. The Thunder had a minuscule chance to make the playoffs, yet Paul's leadership and improved play inspired the team to comfortably make the postseason.
Even though the team fell in a heartbreaking Game 7 to his former team, Paul proved he's still one of the NBA's best leaders and point guards. At 35 years old, Paul averaged 17.6 points and 6.7 assists per game while making the All-Star and Second-Team All-NBA teams. He is, however, expected to be traded.
15. Phoenix Suns — Devin Booker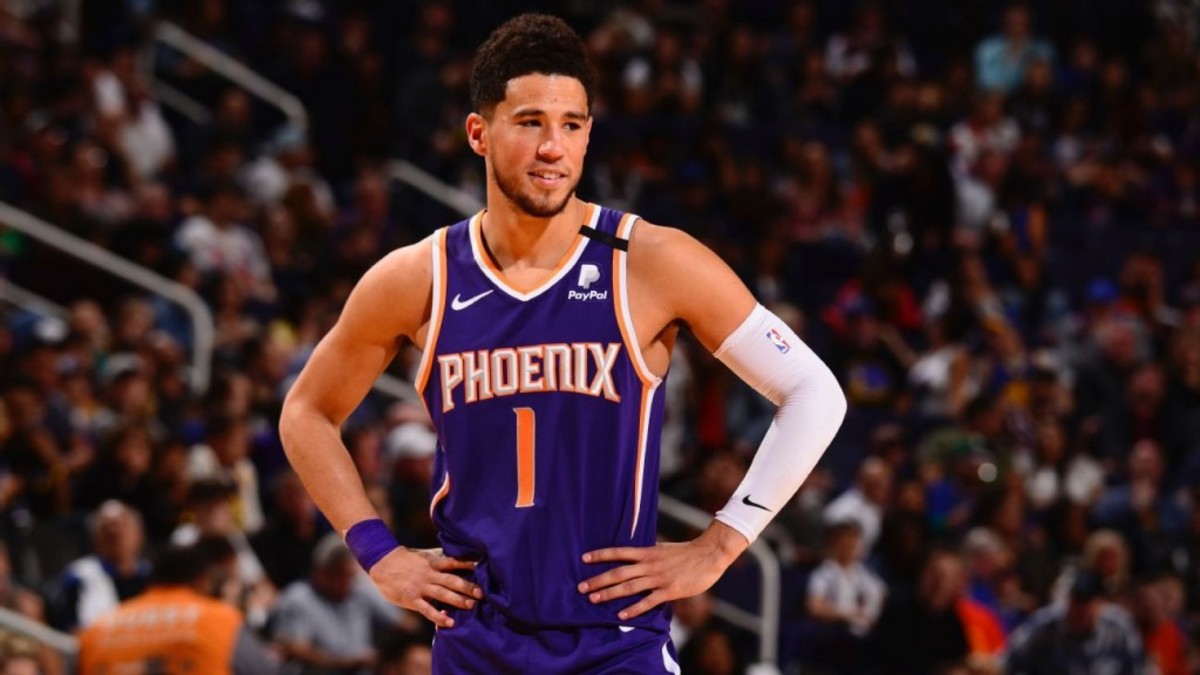 The nearly 24-year-old Devin Booker finally made the All-Star team this season after averaging 26.6 points and 6.5 assists per game on a career-high 48.9% shooting. He almost led Phoenix to the playoffs as the team was the only one to go 8-0 in the bubble, with Booker playing arguably the best basketball of his career during that stretch.
Booker has often been discredited as a good player who puts up great statistics on bad teams, but he elevated his reputation this season because the Suns started winning. If Phoenix can make some real noise in the West next year, expect Booker to possibly make an All-NBA team.
14. Utah Jazz — Donovan Mitchell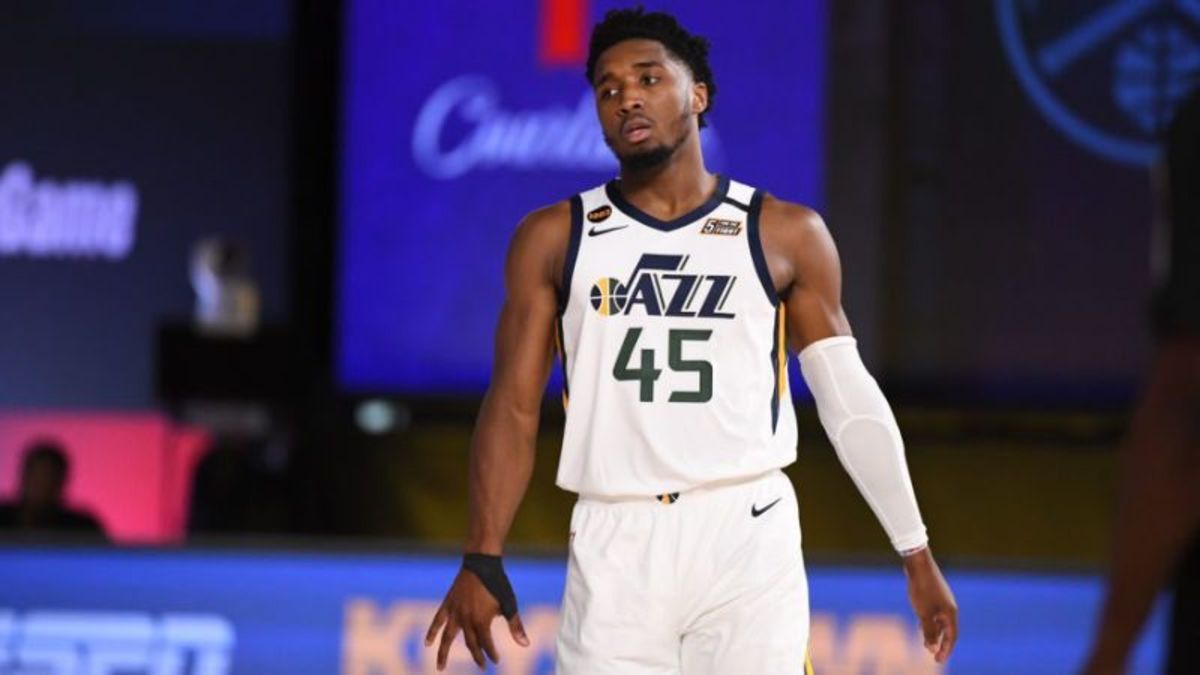 Donovan Mitchell followed up a disappointing 2019 playoffs with a stellar one in 2020. He scored an absurd 57 points in a game against the Nuggets and averaged 36.3 points per game in the series, but the Jazz blew a 3-1 lead in the series.
It wasn't Mitchell's fault, but he's getting to the level as a player where he's going to endure significant criticism if his team continues to falter in the playoffs. The 24-year-old shooting guard has as much potential as anyone to become a full-fledged superstar. The only things that can hold him back are his inconsistent shooting and the overall construction of Utah's roster.
13. Washington Wizards — Bradley Beal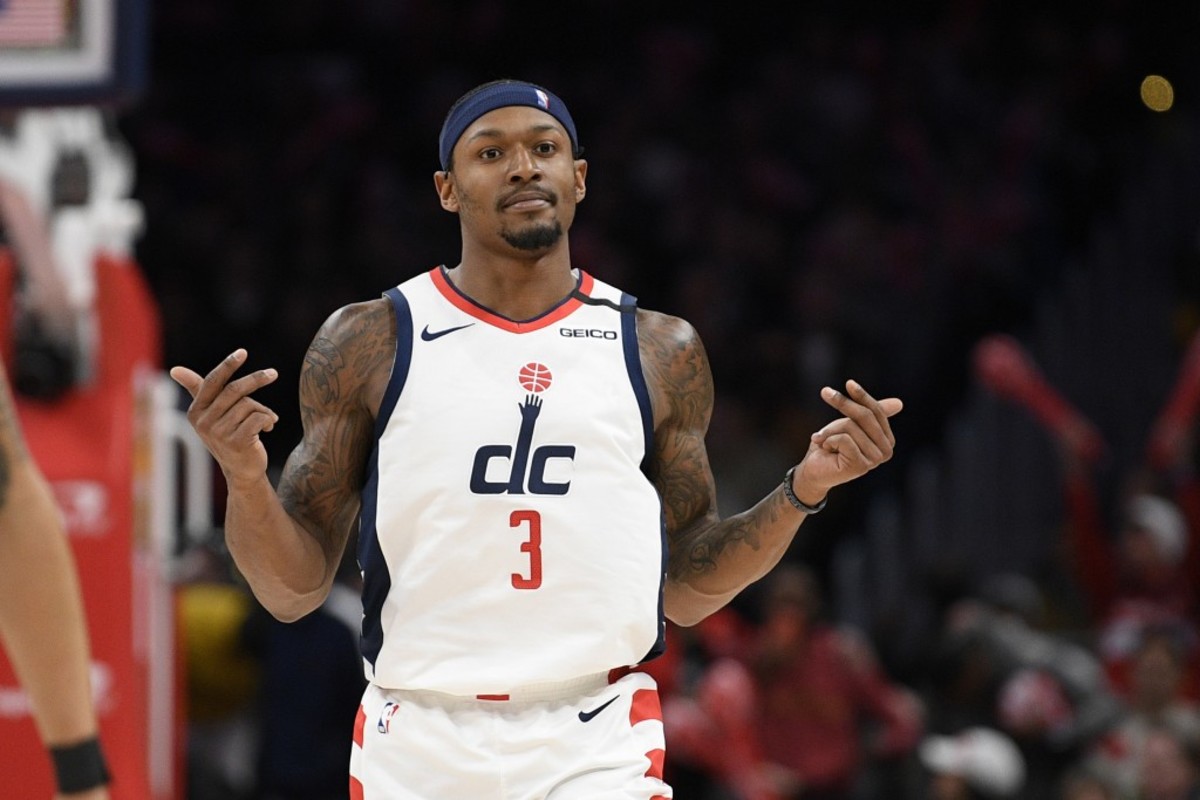 In his first full season without John Wall, Bradley Beal developed from a good No.2 option into a bonafide star. The 27-year-old wing averaged career-highs in both points (30.5) and assists (6.1) per game but failed to make the All-Star or All-NBA teams.
That's mostly because the Wizards were one of the worst teams in the league and played no defense, but Beal, individually, was as impressive as any guard in the Eastern Conference during the regular season. Hopefully, Wall's return not only brings the franchise back into contention but also allows Beal to get the respect he deserves.
12. Miami Heat — Jimmy Butler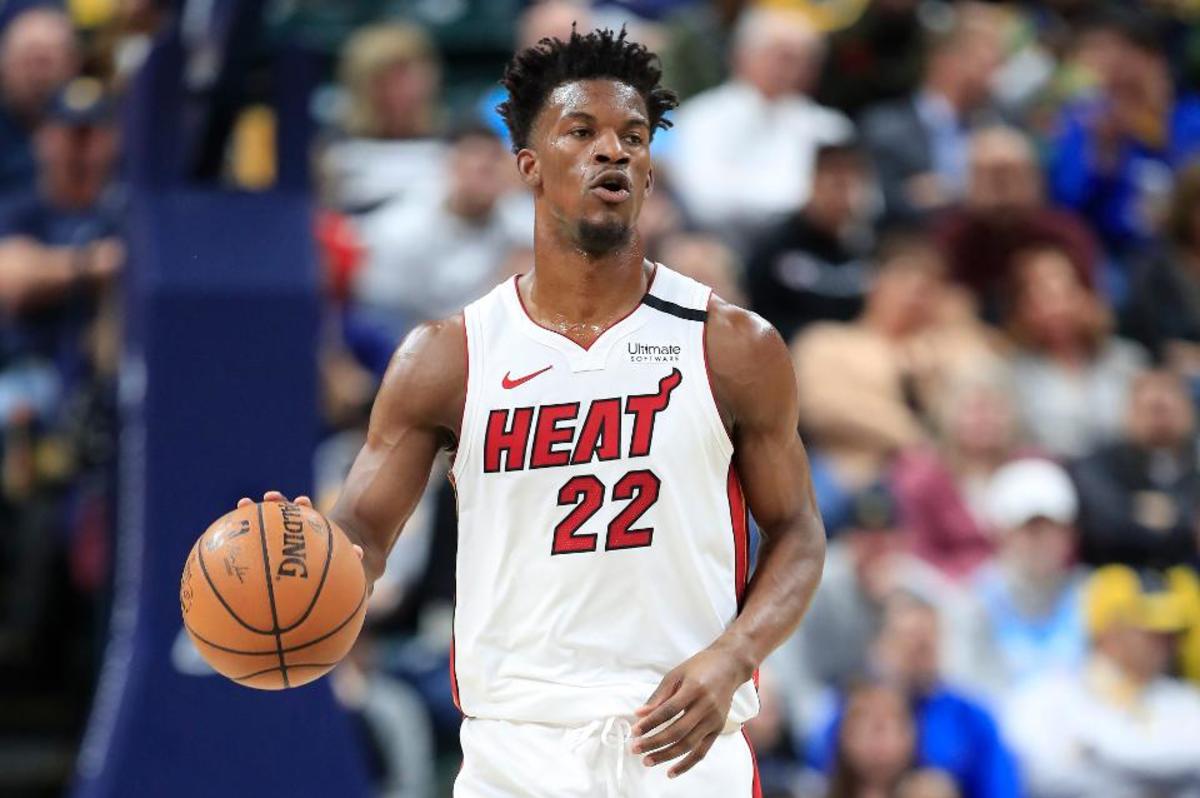 Much was said about Jimmy Butler's decision to leave Philadelphia for Miami, but the 31-year-old forward undoubtedly made the right decision. His leadership and intensity turned a young and unproven Heat team into a legitimate threat to represent the conference in the Finals.
His 19.9 points, 6.7 rebounds and six assists per game aren't eye-popping numbers, and his 24.4% shooting from behind the arc was a strange regression, yet his emotional impact coupled with his production is the engine that drives Miami. Without him, that team isn't where it is today. Butler is a prime example of being better than his box score would indicate, and he was rewarded with All-Star and Third-Team All-NBA selections.
11. Philadelphia 76ers — Joel Embiid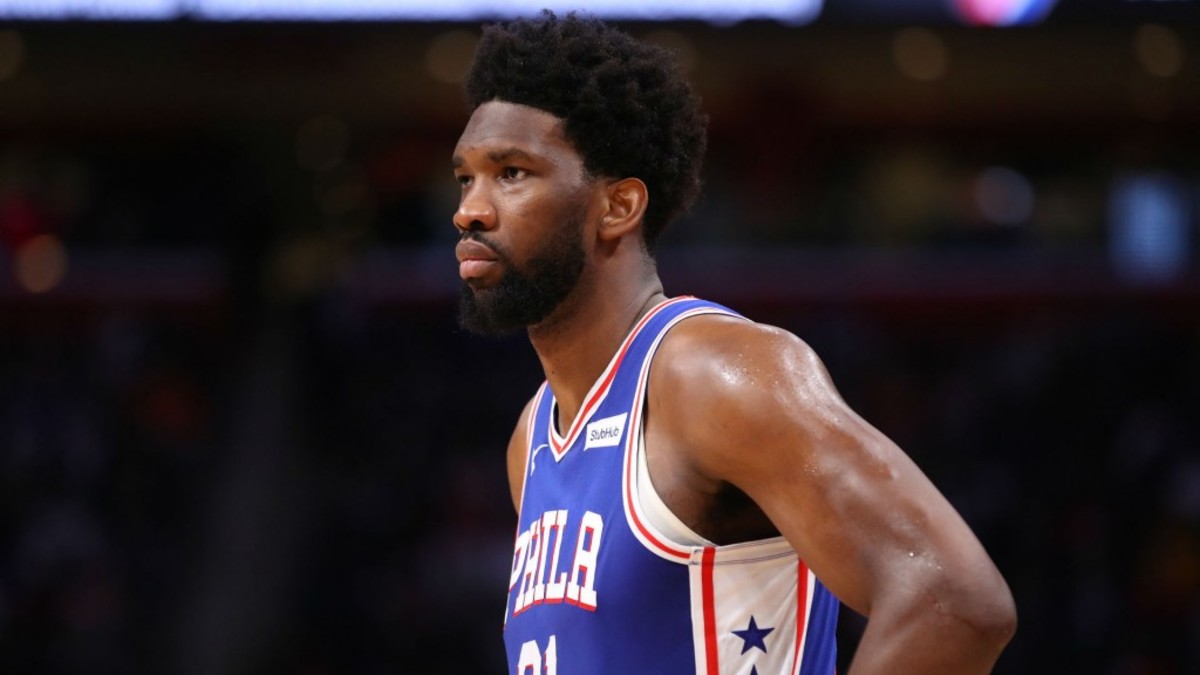 What a clunky season it was for Joel Embiid and the 76ers. Now having to share the frontcourt with the overpaid Al Horford, Embiid's numbers dropped across the board in his four seasons. The team's roster didn't fit at all and Embiid seemed visibly unhappy much of the time.
When at his best, the 26-year-old center is arguably the best big man in the game. In addition to Philadelphia hiring a good new coach and possibly moving some roster pieces around, Embiid has to get in peak physical shape if the 76ers are to fulfill their potential next season. He's yet to do so, and another lackluster season from him could push him out of town.
10. Boston Celtics — Jayson Tatum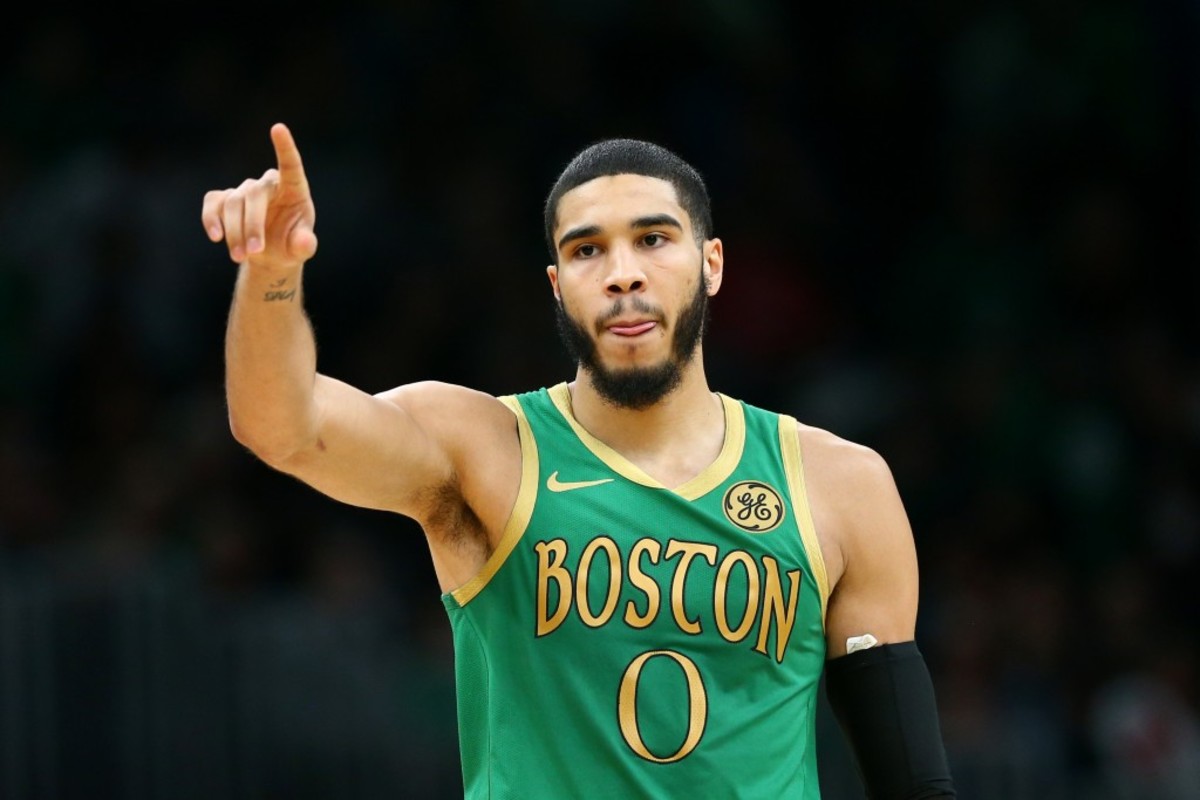 Jayson Tatum took a major leap in his third season. He increased his averages to 23.4 points, seven rebounds and three assists per game, good enough for his first All-Star and All-NBA selections. Tatum has proven he's capable of being the No.1 option on a contending team and can go toe-to-toe with the best players in the game.
Boston's current Eastern Conference Finals series with the Miami Heat will be a good look at where Jayson Tatum truly is in his progression, but if one thing is certain, it's that the 22-year-old will be a superstar in this league for a long time.
9. Denver Nuggets — Nikola Jokic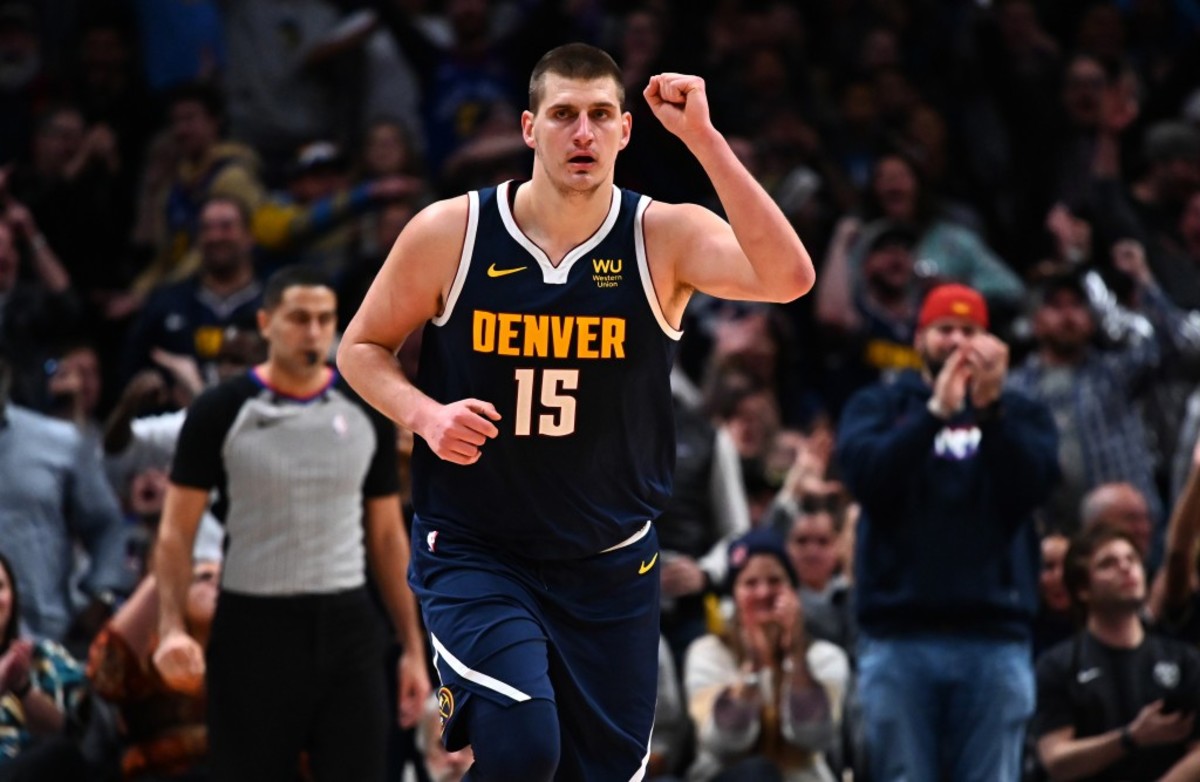 Speaking of superstars, Nikola Jokic has cemented himself as the game's best center during Denver's improbable run to the Western Conference Finals. The 25-year-old is averaging 25.2 points, 10.2 rebounds and 5.8 assists per game in .519/.429/.829 shooting splits in the playoffs thus far, always being a matchup nightmare for his opponents while consistently carrying his team at the end of games.
The Nuggets came back from down 3-1 in back-to-back series in large part because of Jokic's dominance and his ever-growing chemistry with Jamal Murray. It's hard to say what Jokic's ceiling as a player is, but he's now arguably the best passing big man of all time.
8. Portland Trail Blazers — Damian Lillard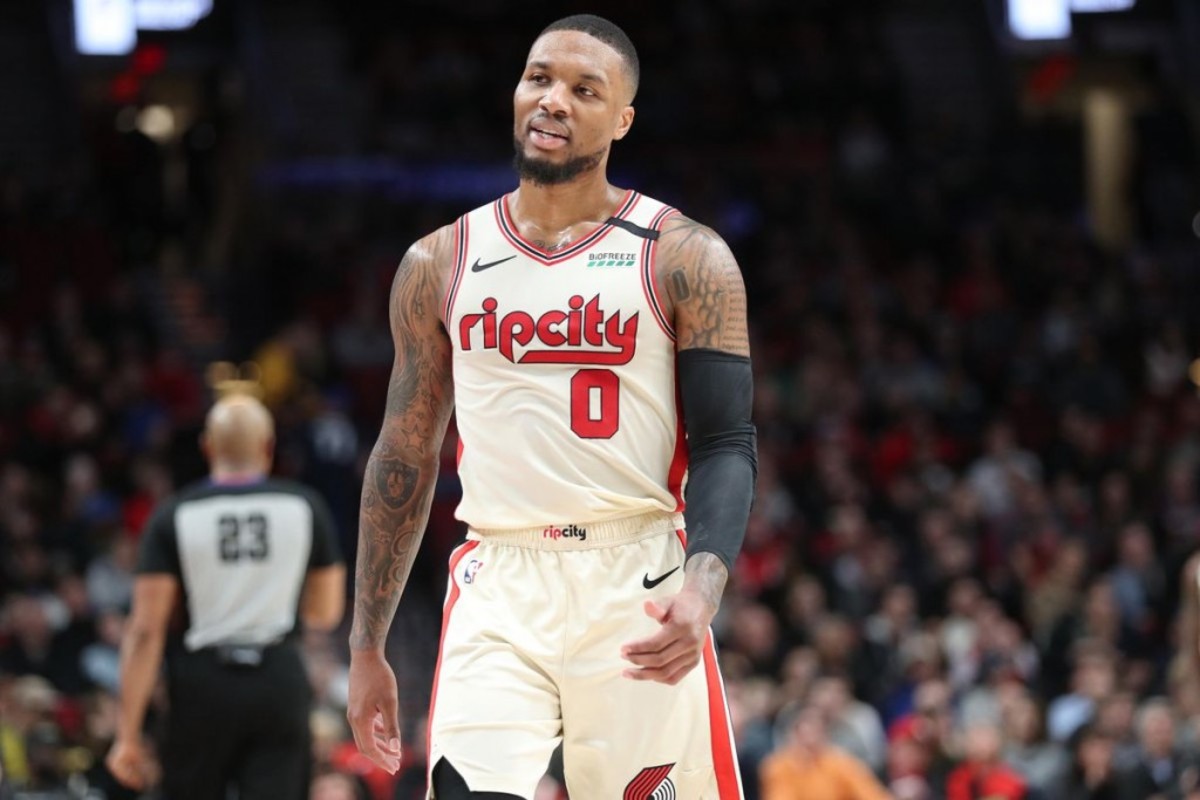 Although Portland wasn't competitive in the playoffs this season, Damian Lillard had the best season of his career and willed his injury-riddled roster to the postseason. The 30-year-old superstar averaged career-highs in scoring (30), assists (eight) and field goal (46.3%) and 3-point (40.1%) percentage.
He continues to shine with breathtaking 30-foot triples and an elite competitive fire. It's just a shame that the Trail Blazers haven't been able to stay healthy and put a team together that can truly contend for a title. Lillard says he intends to stay with the team for the foreseeable future, so hopefully, he can have a real opportunity at a title before his prime comes to an end. If anyone deserves that chance, it's Lillard.
7. Dallas Mavericks — Luka Doncic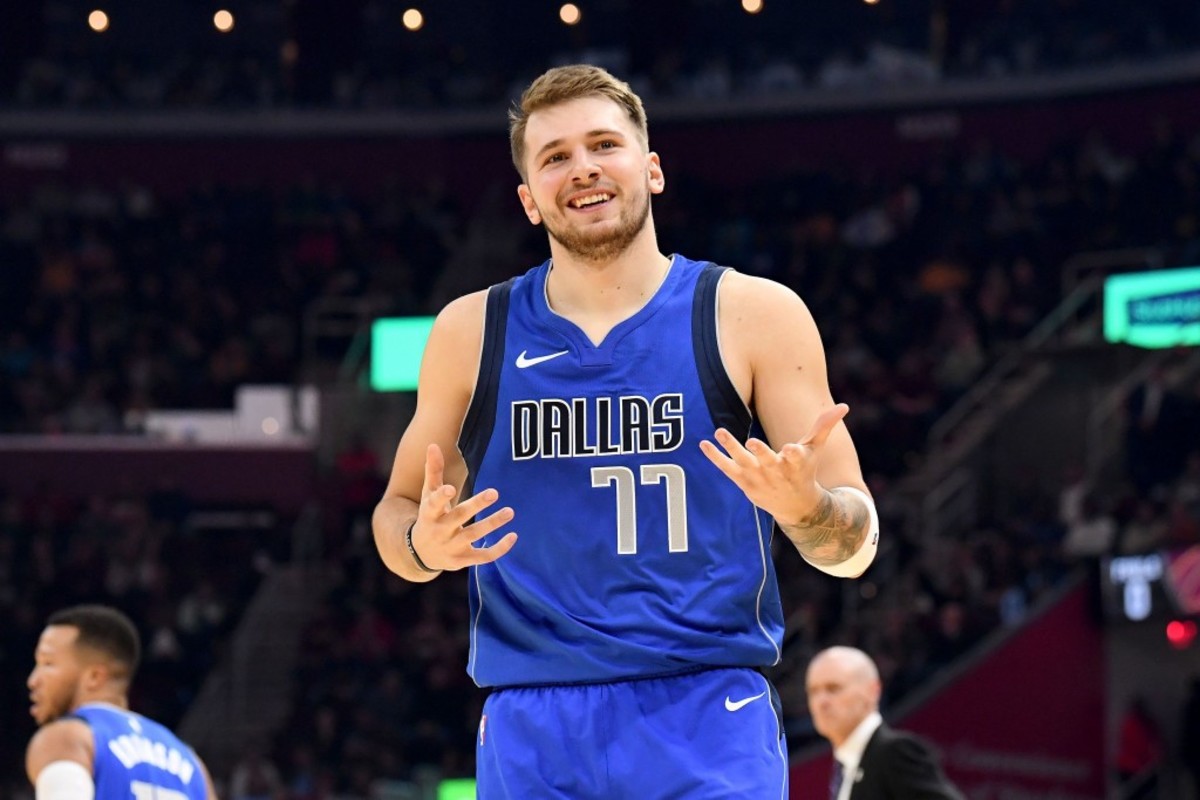 Luka Doncic followed his stupendous Rookie of the Year campaign with an even more remarkable sophomore season. At just 21 years old, Doncic averaged 28.8 points, 9.4 rebounds and 8.8 assists per game and carried the Mavericks into the playoffs where he played even better.
Doncic's season goes down as a top-10 second year ever, and his playoff buzzer-beater in Game 4 against the Clippers was the stuff of legends. Yes, his defense is suspect at times, as is his 3-point shot selection and consistency, but he's proven himself as one of the game's best players. Doncic truly has a chance to be a perennial MVP candidate, but for now, he's an All-Star and First-Team All-NBA member.
6. Houston Rockets — James Harden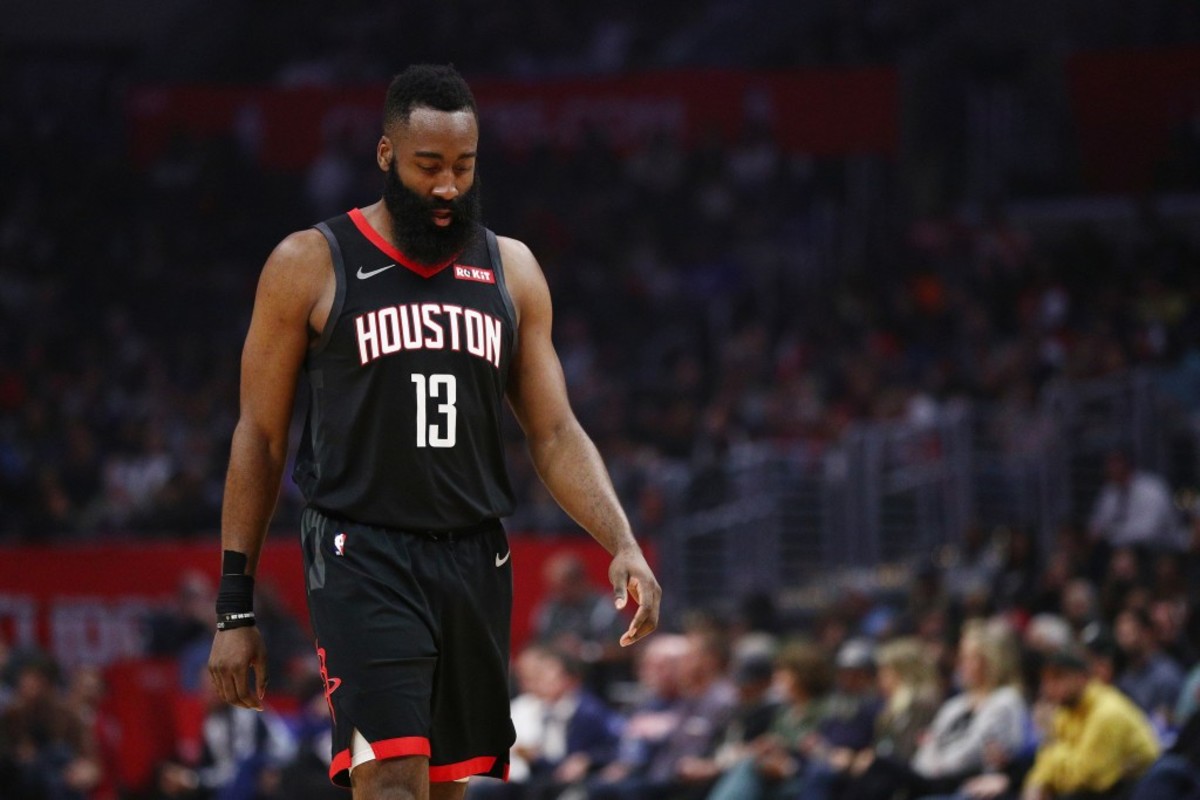 James Harden led the league in scoring (34.3) for the third straight year in 2019-2020, yet the Rockets again floundered in the postseason. Everyone knows what Harden is capable of. He's one of the best scorers of all time and is a rare player who can carry a team's offense almost single-handedly. Harden's shortcomings, however, have become all too familiar.
You can blame him, the coach, the team's analytical philosophy or all three factors, but there's no denying that this current version of Harden and the Rockets won't win a title anytime soon. With a new coach next season and possibly a re-tooled roster, Harden could finally break through and get out of the West. It's unlikely, though, as the conference is only getting better and his prime years are dwindling. Unfortunately, Harden's best years may already be behind him.
5. Milwaukee Bucks — Giannis Antetokounmpo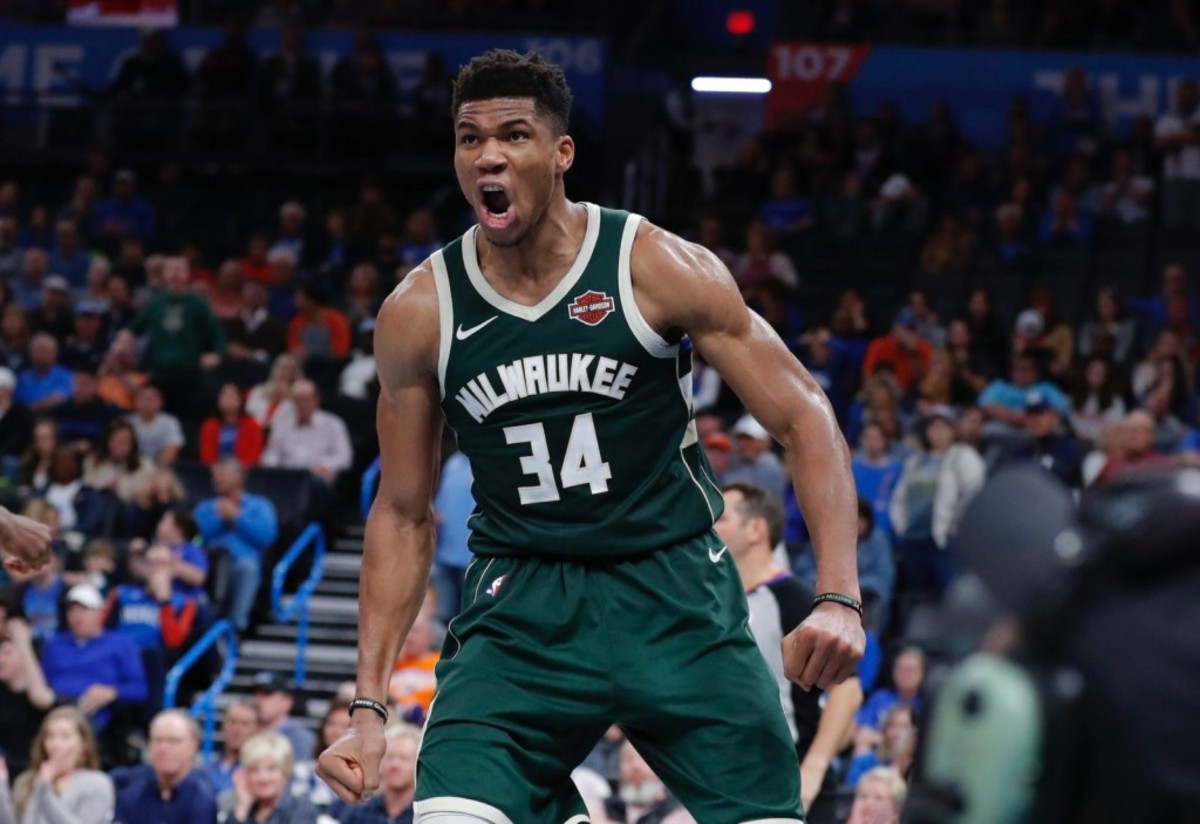 For a newly-crowned back-to-back MVP, there's plenty of uncertainty around Giannis Antetokounmpo. He improved his averages to 29.5 points and 13.6 rebounds per game this season, and the Bucks had the best record in the league, but he and the team came up short in the playoffs for the second consecutive season.
There seems to be a clear strategy on how to stop Antetokounmpo in the playoffs, where the game becomes more half-court heavy: force him middle, pack the paint with long, rangy defenders and build a wall at the rim so he's forced to kick-out to mediocre shooters. Antetokounmpo needs to find ways to counteract this tactic, and whether that's developing his still herky-jerky jumper or Milwaukee surrounding him with better shooters, he won't be viewed on the same level as the following players until he dominates in both the regular season and playoffs.
4. Golden State Warriors — Stephen Curry
Stephen Curry played just five games this season before breaking his hand, and the Warriors were the worst team in the league without him and splash brother Klay Thompson. When healthy, Curry is one of the best players in the league. He's the greatest shooter in NBA history, a two-time MVP and three-time champion.
The league missed his unique skills and highlights this season, so hopefully he and Golden State can return to greatness next year. Some people have almost written off the 32-year-old legend in favor, so he'll surely be on a mission to remind everyone what he's capable of whenever the 2020-2021 season starts.
3. Los Angeles Clippers — Kawhi Leonard
In his first season with the Clippers, Kawhi Leonard endured the first true failure of his career when his team blew a 3-1 lead to the underdog Nuggets in the Western Conference Semifinals. He surprisingly played poorly in Game 7 after having an otherwise good series, and it was strange to see the seemingly unshakable Leonard crumble. This season's loss, however, should in no way diminish his status in the league.
The 29-year-old forward is both a two-time Finals MVP and Defensive Player of the Year who averaged a career-high 27.1 points and 4.9 assists this season. Everyone falls short at one point or another, and knowing Leonard's work ethic and competitiveness, he'll surely come back next year more motivated than ever.
2. Brooklyn Nets — Kevin Durant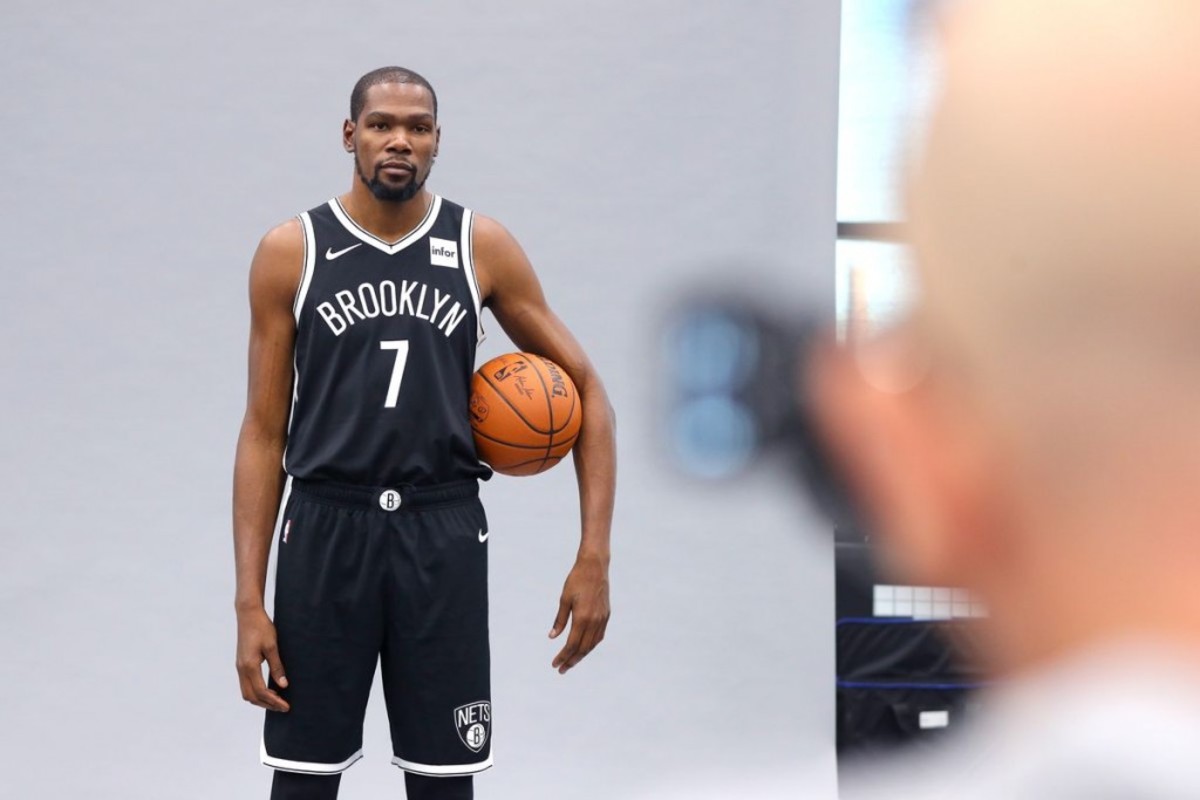 You could make a strong argument that it's unfair to put Kevin Durant No.2 on this list. After all, he played a grand total of zero games this season after tearing his Achilles tendon in the 2019 Finals. But when healthy, Durant is arguably the greatest scorer of all time.
No one can match his combination of size, shooting, handles and experience. Durant may never reach the level he was at before the injury, yet you can't assume he won't, especially because his game isn't heavily predicated on athleticism. He was possibly the best player in the world before he went down. If he's 80% of what he was, expect the Nets to be title contenders next year.
1. Los Angeles Lakers — LeBron James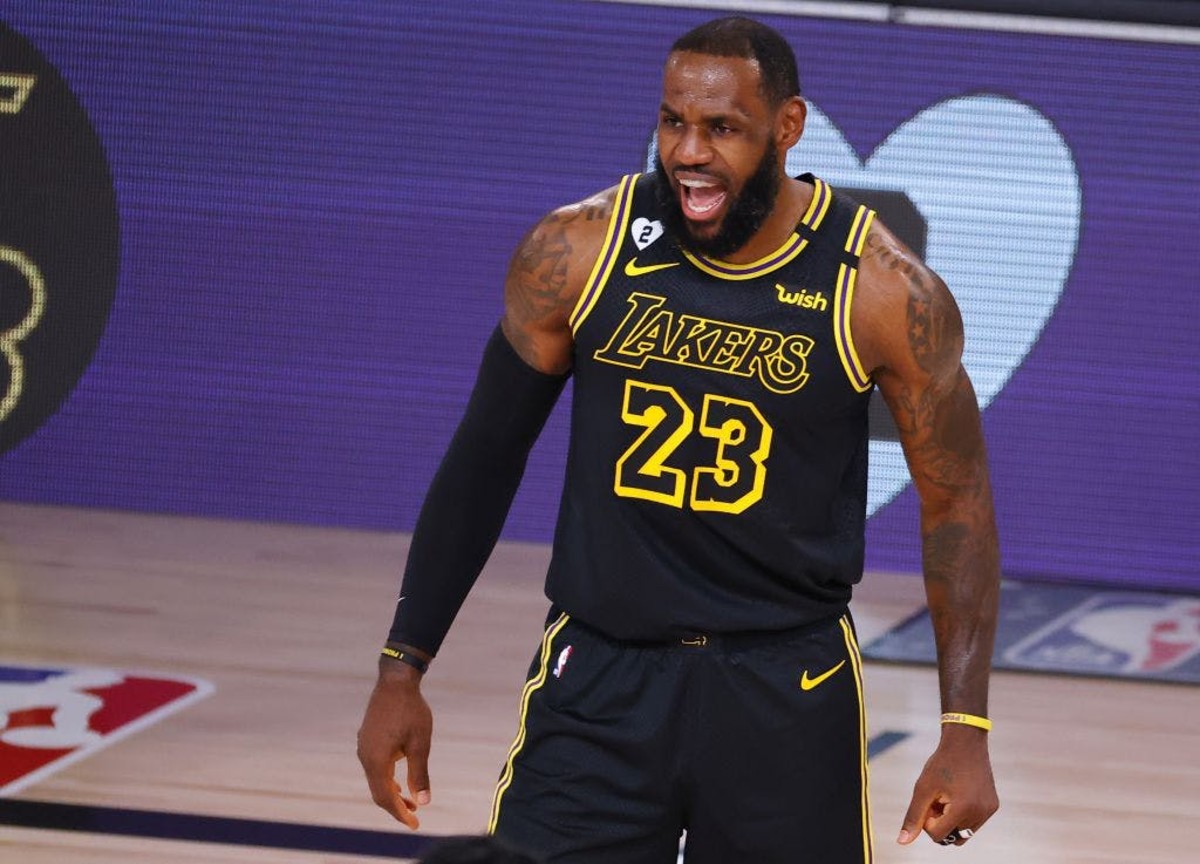 LeBron James might have relinquished the title of "greatest player alive" last season when he went down with a groin injury and Leonard went on the playoff run he did. Yet James quickly reminded the world this season that he can still dominate anyone, even at age 35, and did so as more of a distributor than ever.
He tallied a league-high 10.2 assists per game to along with 25.3 points, and his efficiency has only increased in the playoffs. He is playing with Anthony Davis, a top-10 player in the league, but James' leadership and renewed defensive effort hold the Lakers together. If he can lead L.A. to a title in the bubble, James could be the first player ever to win Finals MVP on three different franchises.
Next
Top 10 Greatest 1-On-1 Players In NBA History
The Perfect Trade For The Wizards And Sixers: John Wall For Al Horford, Tobias Harris, Josh Richardson And A Future Pick
NBA Rumors: 5 Players That Can Save The Milwaukee Bucks And Giannis Antetokounmpo
NBA Rumors: 10 Perfect Targets For The Houston Rockets Small-Ball Team
Height Comparison: Houston Rockets vs. Los Angeles Lakers