Making it to the NBA Finals is one of the toughest teams any player could ever dream of. There are a lot of variables into place here: Good coaching, a good team, developing chemistry, staying healthy, and even having a bit of luck along the way.
However, when we see players that make a habit of reaching basketball's ultimate stage you have to recognize their greatness. Even if they're not the team's go-to-guy, they play a big role in helping their team thrive and dominate the league.
And now that we've seen LeBron James make it to his 9th NBA Final in the past 10 years, we're going to honor those players tailor-made for going the distance on a season. Check out the top 10 players with the most NBA Finals appearances:
10. Tom Sanders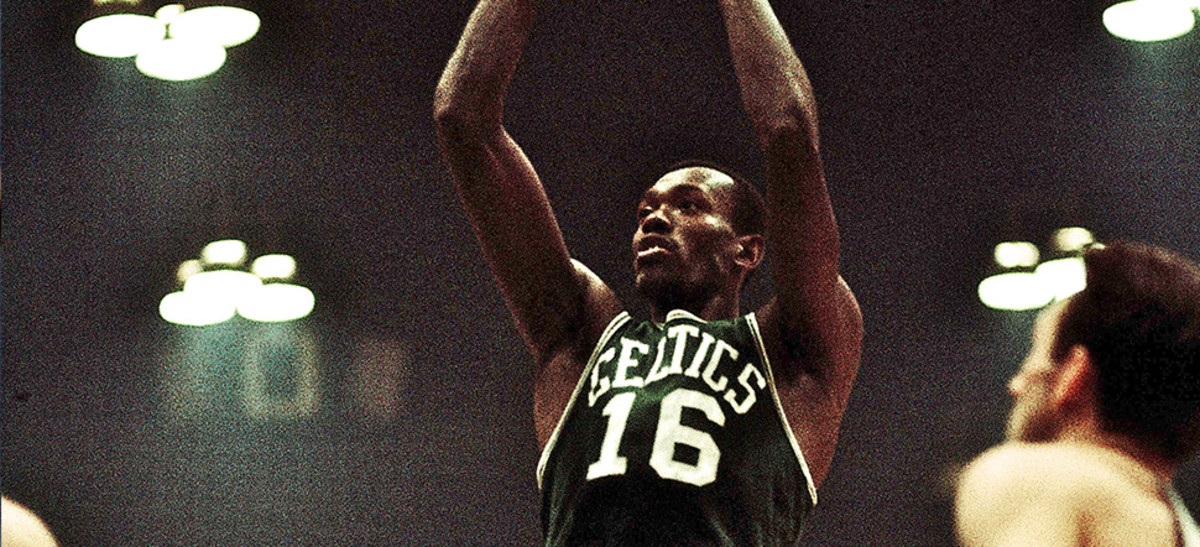 Finals Appearances: 8
Finals Won: 8
Tom Sanders isn't often mentioned when we talk about the greatest players in Boston Celtics' history and that's just blatant disrespect. Obviously, Bill Russell stole most of the headlines and got most of the praise, but 'Snatch Sanders' was a beast in his prime.
Sanders was one of the smartest players on the court. He was incredibly athletic and had a feel for dominating both sides of the glass. Next to Bill Russell and those legendary Celtics, he won 6 straight NBA Championships and 8 overall.
9. K.C. Jones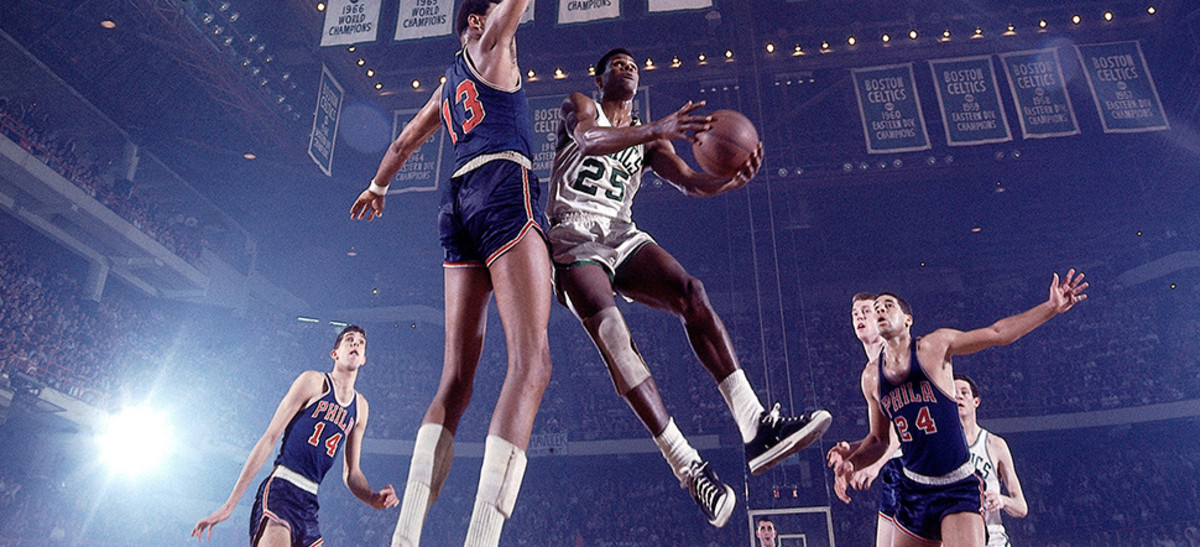 Finals Appearances: 8
Finals Won: 8
Like Tom Sanders – and many of the players we're about to mention here – K.C. Jones was a part of the biggest dynasty in NBA history: The Boston Celtics. But make no mistake, he didn't get a free ride to the glory, he paid his dues and was a major contributor.
If you thought Tom SAnders' 6 straight rings to start his career were impressive, then K.C. Jones' streak of 8 consecutive Championships since entering the league will blow you away. He was also an Olympic gold medalist as Team USA's point guard.
8. John Havlicek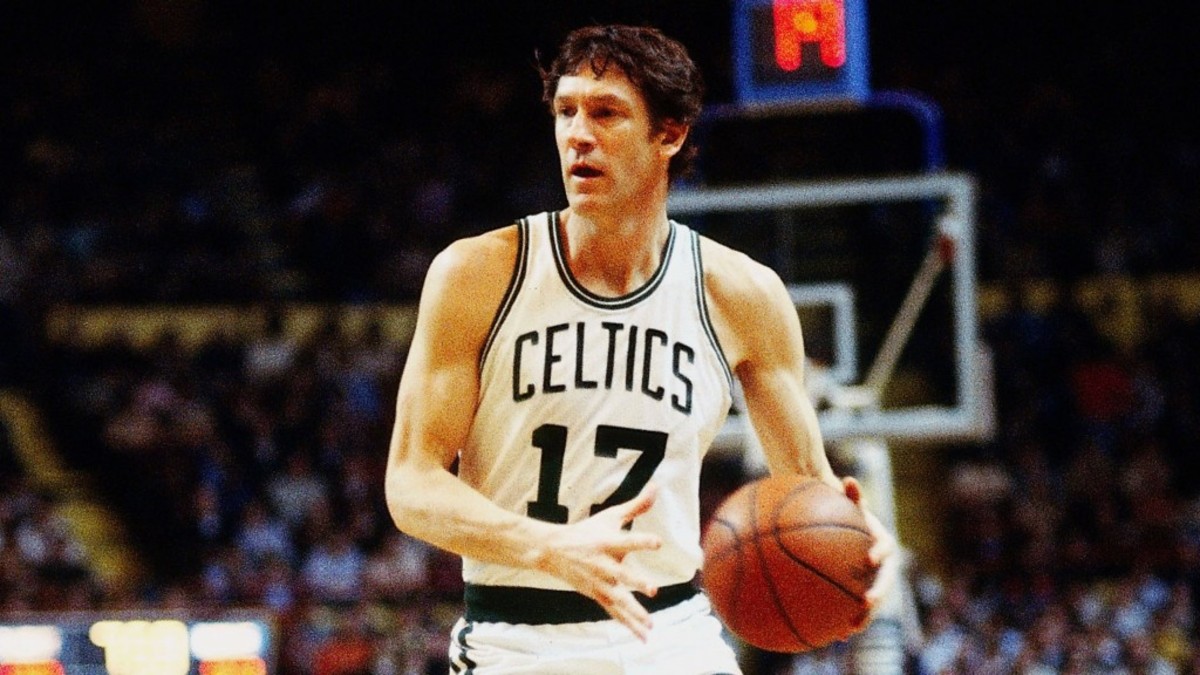 Finals Appearances: 8
Finals Won: 8
John Havlicek went down as one of the greatest two-way players in NBA history and for very good reasons. He was everywhere on the court and was a suffocating backcourt stopper that could put up 25+ points with 7+ dimes any given night.
Havlicek also had the "good luck" to play on that legendary Celtics' squad but he's was one of the most talented players to ever set foot on a basketball hardwood. He played for 16 years and was a perfect 8-8 in the Finals, which is quite impressive.
7. Jerry West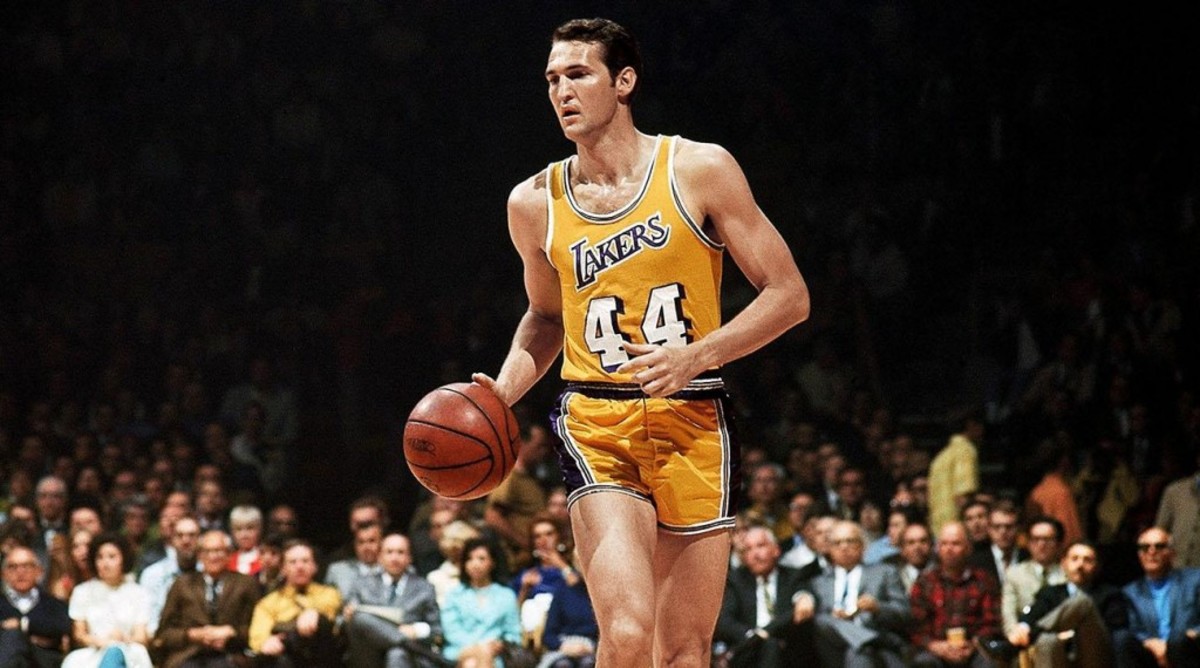 Finals Appearances: 9
Finals Won: 1
Jerry West holds the unlucky record for the most losses in the NBA Finals with 8, a record that only LeBron James could take away from him. Still, it's hard to blame West considering he had to coexist with the almighty Boston Celtics.
West was so good in the playoffs and so dominant on both ends of the floor that he's the only player in NBA history to ever win the Finals MVP award despite being on the losing team. Still, that terrible 1-8 record in the Finals will always stain his résumé.
6. Tom Heinsohn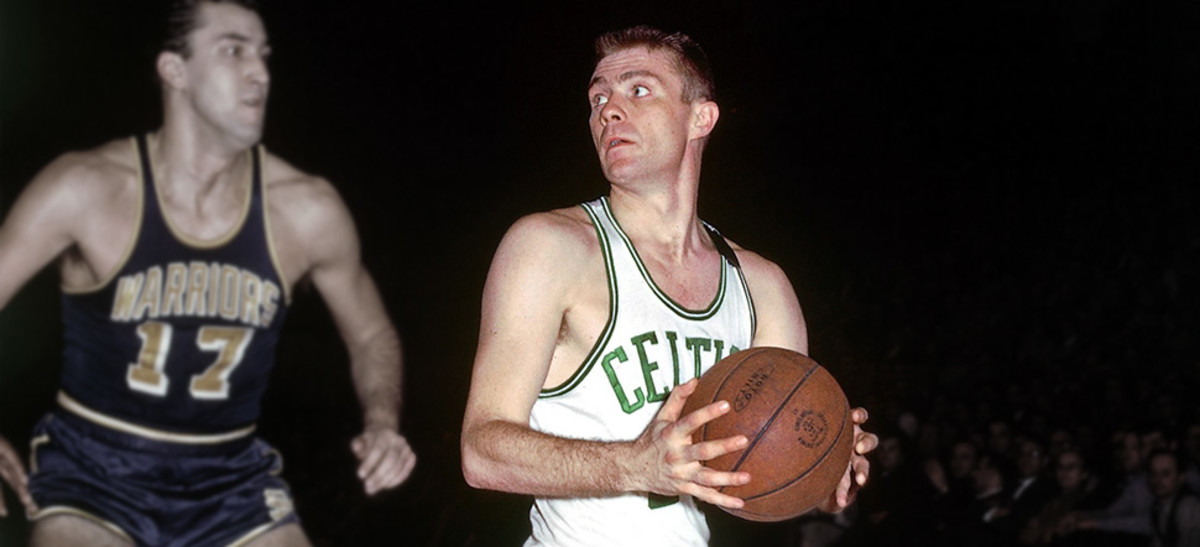 Finals Appearances: 9
Finals Won: 8
People talk a lot about Bill Russell and how he led the Boston Celtics to 11 NBA Championships. However, they don't mention the fact that Tom Heinsonh was the leading scorer on those Celtics' during 8 of those 11 rings they won back in the day.
Heinsohn was a walking bucket for the standards of the time. He was a dominating scorer from all over the floor, even winning the Rookie of the Year award on the very same year Bill Russell made it to the pros, which is a lot to say.
5. Magic Johnson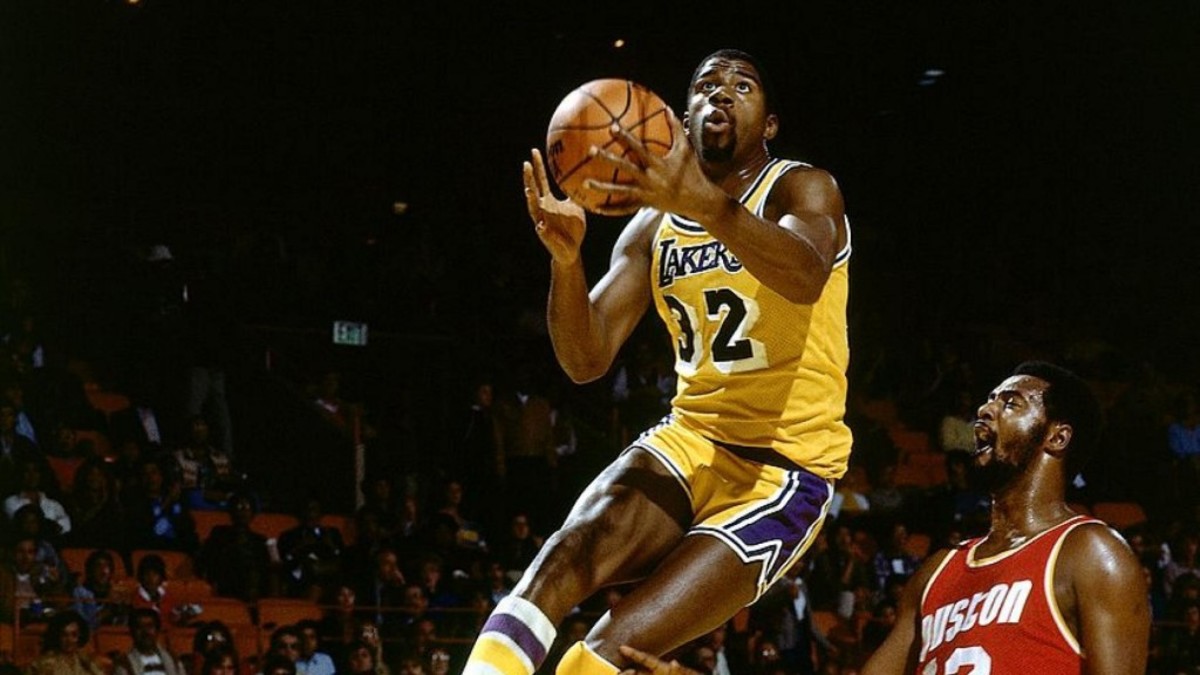 Finals Appearances: 9
Finals Won: 5
Magic Johnson is the greatest point guard of all time and it's not even close. He was the ultimate point forward, a guy that could play and guard one through five and whose impact went just beyond scorer. There will never be a better passer than him.
Johnson was a born winner. He didn't take the league by storm right away but once he proved that he was ready to embrace the challenge of leading the Lakers to a ring, he never took his feet off the gas, even subbing in at center for an injured Kareem Abdul-Jabbar.
4. Kareem Abdul-Jabbar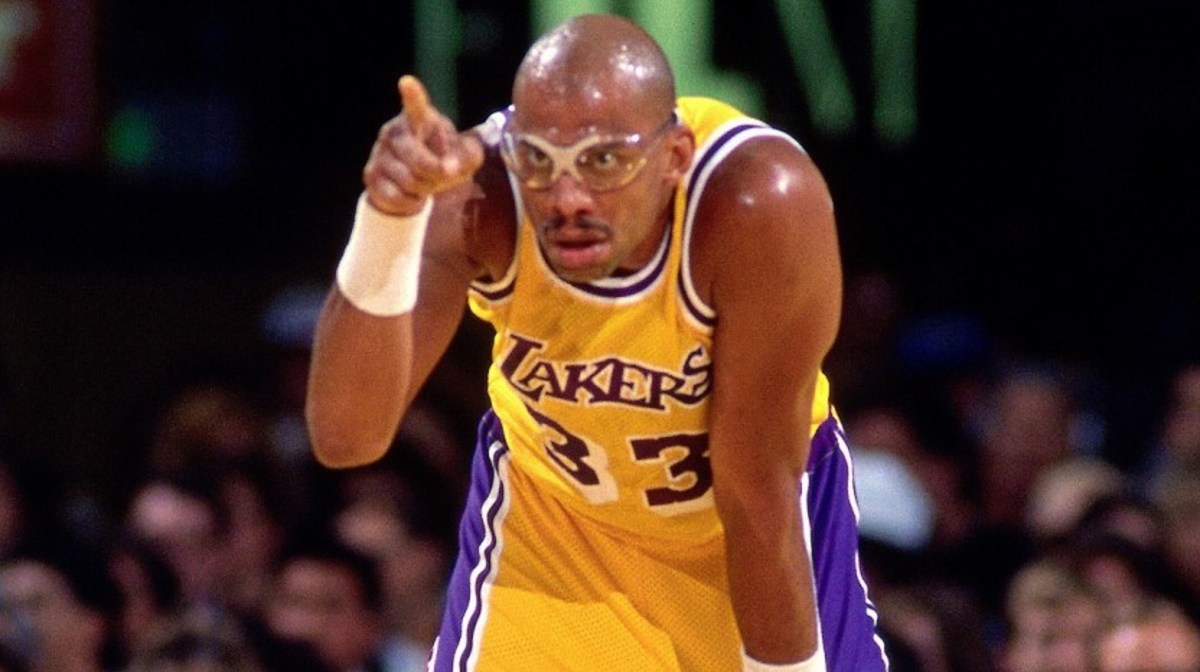 Finals Appearances: 10
Finals Won: 6
It's funny how we never talk about Kareem Abdul-Jabbar when we talk about the greatest player of all time, even though he has all the numbers to back up his case. He holds an NBA-record 6 MVP awards and is the league's all-time leading scorer.
On top of that Kareem Abdul-Jabbar led two different franchises to an NBA Championship and is a respectable 60% in the NBA Finals series. He completely revolutionized and set the standard for the offensive skills all big men should have while also being a lockdown defender and the most durable player ever.
3. LeBron James
Finals Appearances: 10
Finals Won: 3
What LeBron James is doing right now is almost unprecedented. It was unthinkable that a player could make it to the NBA Finals 9 times out of 10 in modern basketball, considering how competitive the NBA has been over the past 20 years or so.
To put in context, LeBron James has led three different franchises to the NBA Finals, while facing 5 different rivals (Mavericks, Thunder, Spurs, Warriors, and now either Heat or Celtics). The only time he didn't make the Finals, he missed a third of a season with an injury. Oh, and he did it in both Conferences.
2. Sam Jones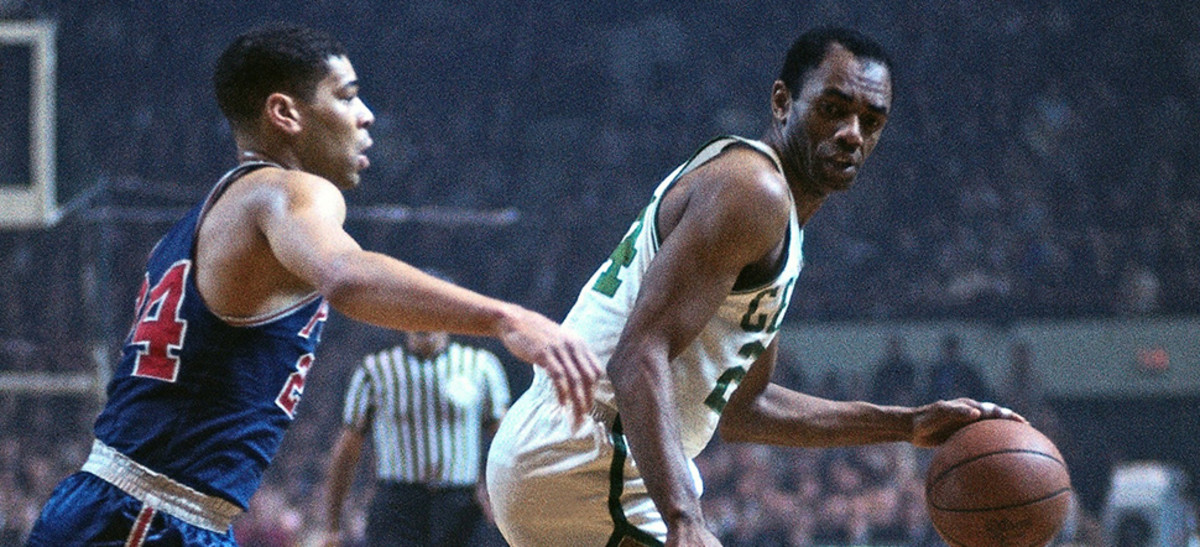 Finals Appearances: 11
Finals Won: 10
Sam Jones proved his doubters wrong from the very second he set foot on an NBA hardwood. People thought he was clumsy and a bit of a tweener to play at the shooting guard spot, yet coach Red Auerbach made him one of the greatest Sixth Men ever.
Jones became the true definition of being an efficient scorer. His signature bank shot was just unstoppable and he had such a quick first step that often drove defenders crazy. He's second all-time in rings, trailing only his lifelong teammate Bill Russell.
1. Bill Russell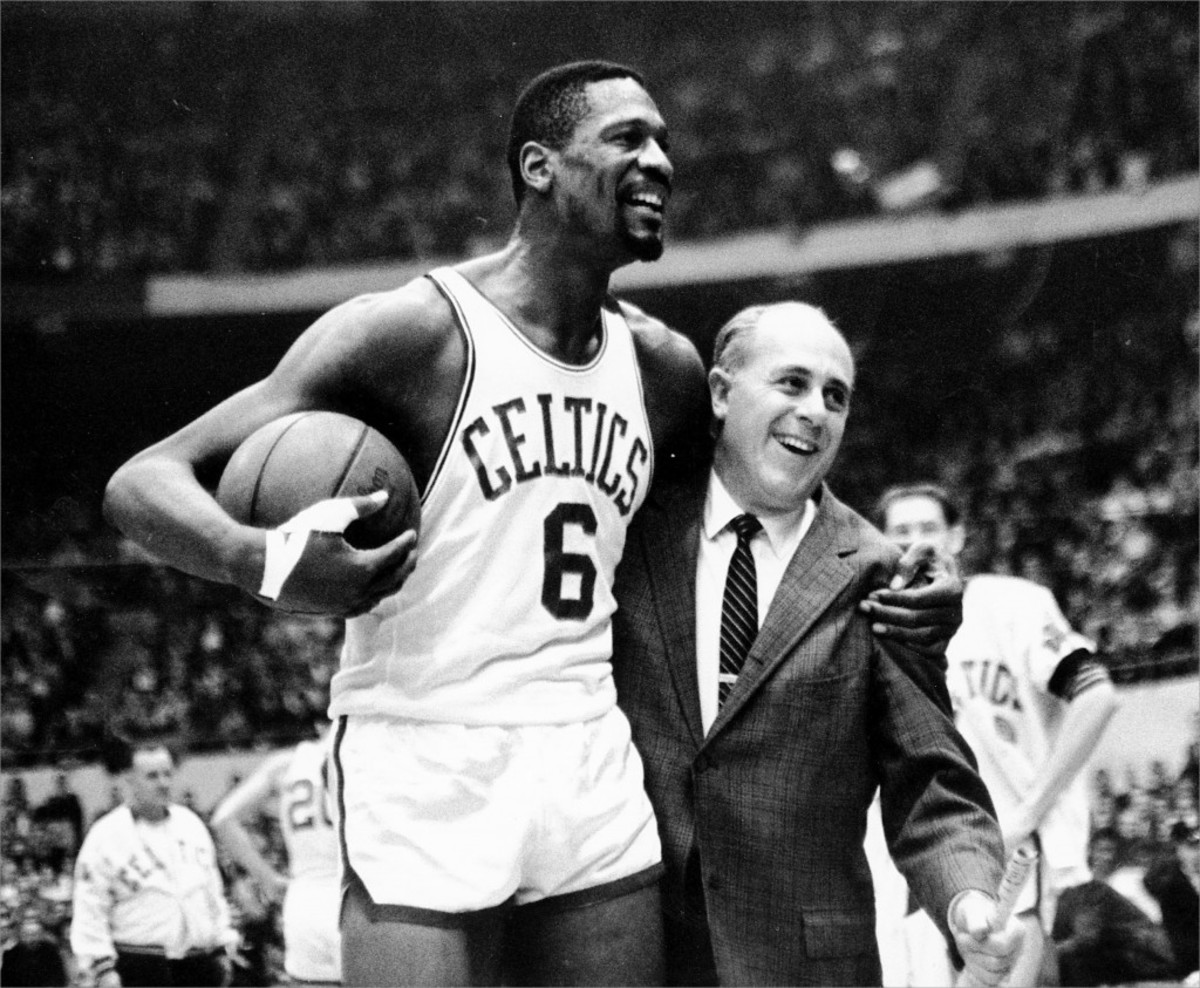 Finals Appearances: 12
Finals Won: 11
And, obviously, we have to take our hats off to the man, the legend, the winningest player ever: Bill Russell, a guy who dominated the NBA at will by making it to 12 Finals and winning 11 Championships during his 13 years as a professional baller.
Bill Russell made sure no one else ate during his watch. He was far from a proficient scorer but he made a huge impact with his defensive tenacity and ability to dominate the glass. He was a gifted athlete and was considered the greatest shot-blocker ever, although the league didn't keep track of blocks during his career.
Next
Ranking Every NBA Team's Current Best Player
Ranking The Best NBA Small Forwards By Tiers
Top 10 NBA Players We All Want To Win A Ring
The 10 Greatest Players To Have Never Won Rookie Of The Year
Best Duo Ever For Every NBA Franchise