Stephen Curry didn't hesitate to encourage his wife, Ayesha, to keep doing whatever she likes as long as she feels good. Ayesha, 31, shared a video of herself with Steph, showing his new appearance. "Mom goes blonde (temporarily)," she captioned the video with and every NBA fan went crazy watching how different she looked in that video.
View this post on Instagram
Everybody had something to say about; with some even thinking Steph was caught cheating on Ayesha and more. Curry didn't have more remedy than to post a comment for his wife, telling her how beautiful she looks and reminding her that nobody should make her feel bad because of her looks. Yet, it was funnier than we expected and Curry ended up with a hilarious message for Ayesha.
"You beautiful baby. And don't you let anybody tell you differently ok? I mean it. There's just a bunch of meanies out there and I don't like it. I don't like it one bit. Do you boo boo. P.S. If the wig falls off I won't tell anybody, I promise. Pinky promise. It be hilarious though, but won't anybody know. Wait- that's been you in this bed the whole time??? I ain't even know. Now I'm tripping."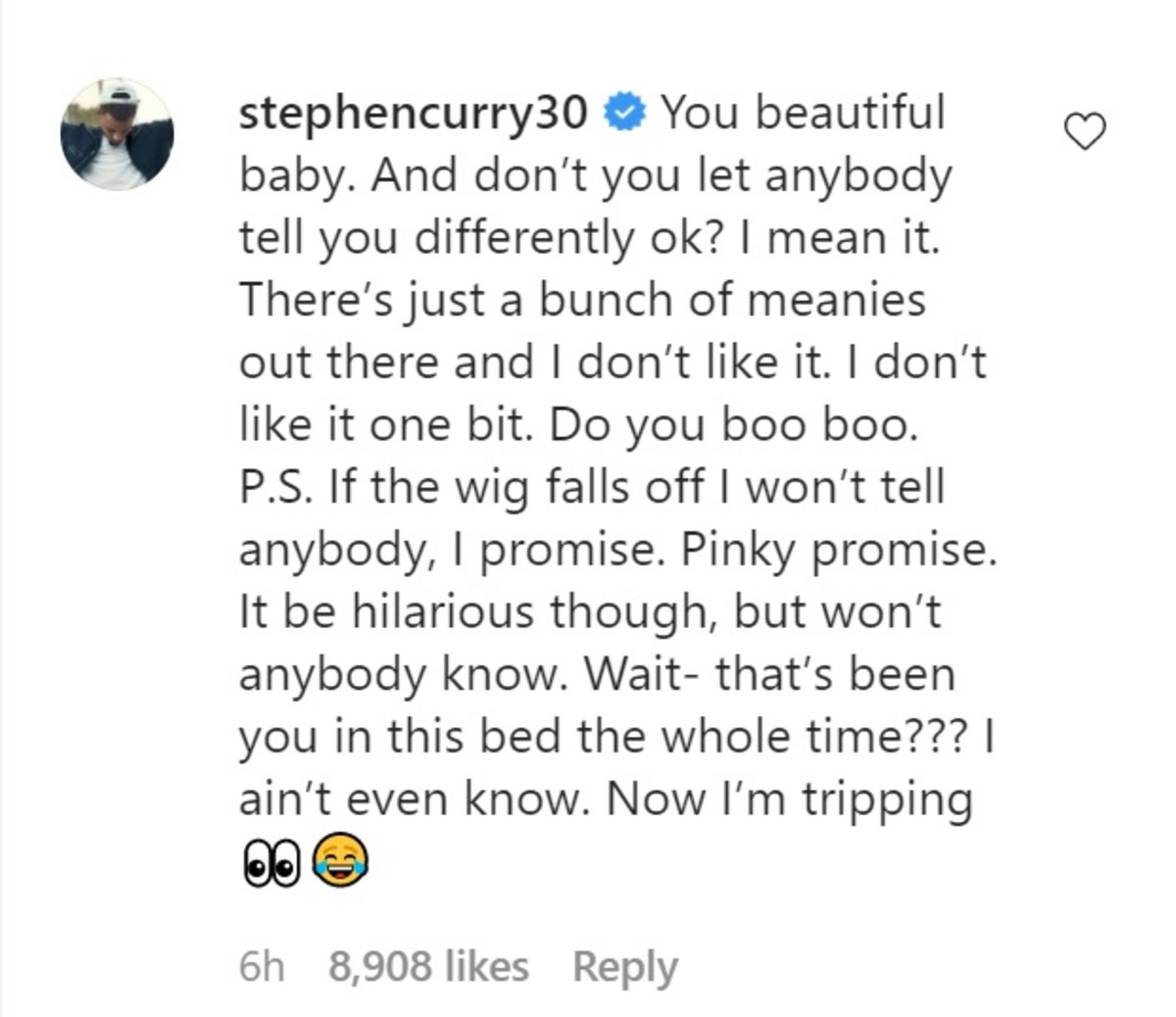 After seeing all the comments online, Ayesha decided to address the situation, explaining what was behind that change of look.
"It's the fun wig for a switch up and extremely common IG filter we all use from time to time for me… I just… 🤣🤣 y'all be taking this stuff wayyy to serious."
Well, it was just a game, but it's good to see Steph was quick to support her and show his love before anybody else told his wife something bad about his appearance.