The Los Angeles Lakers and Boston Celtics are the winningest franchises in NBA history. Altogether, they have 34 of the 73 NBA Championships in the history of the league, while the teams that come closest to them are the Chicago Bulls and Golden State Warriors with 6 rings apiece.
Needless to say, that means that Celtics and Lakers have had their fair share of stars and some of the most impressive and dominant squads to ever do it, and fans have constantly gone back-and-forth regarding who has the best all-time starting five.
But if we were to put together two teams from the same era with all of their players in their prime, who'd end up on top? Let's break it down, as we talk about the game everyone wants to watch: Prime 12-13 Lakers vs.Prime 10-11 Celtics.
Point Guard: Steve Nash vs. Rajon Rondo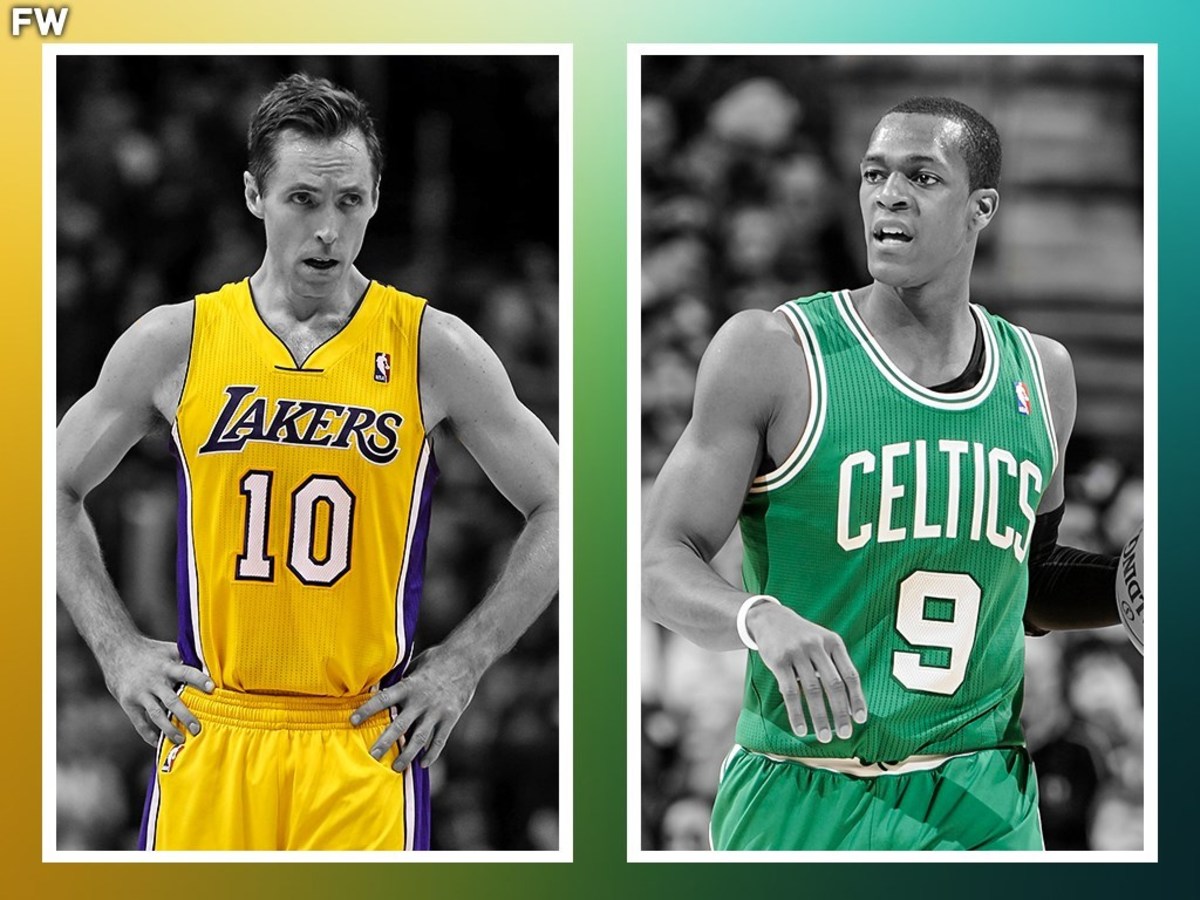 The Los Angeles Lakers never had the best version of Steve Nash but there's no doubt that he was the best point guard in the world when he was in his prime. He was never a scoring threat but he was an efficient shooter from all three levels, as well as a revolutionary, top-tier playmaker that could pull the strings of the offense like no other guy in the league.
Rajon Rondo was also a 10+ assists-per-game kind of guy during his prime with the Celtics and was even less of a scoring threat than Nash. He was a pass-first kind of guy and a savvy playmaker who had a feel for making huge plays. Also, he had an edge over Nash in terms of his defense, as he was a lockdown backcourt defender before injuries got the best of him.
Shooting Guard: Kobe Bryant vs. Ray Allen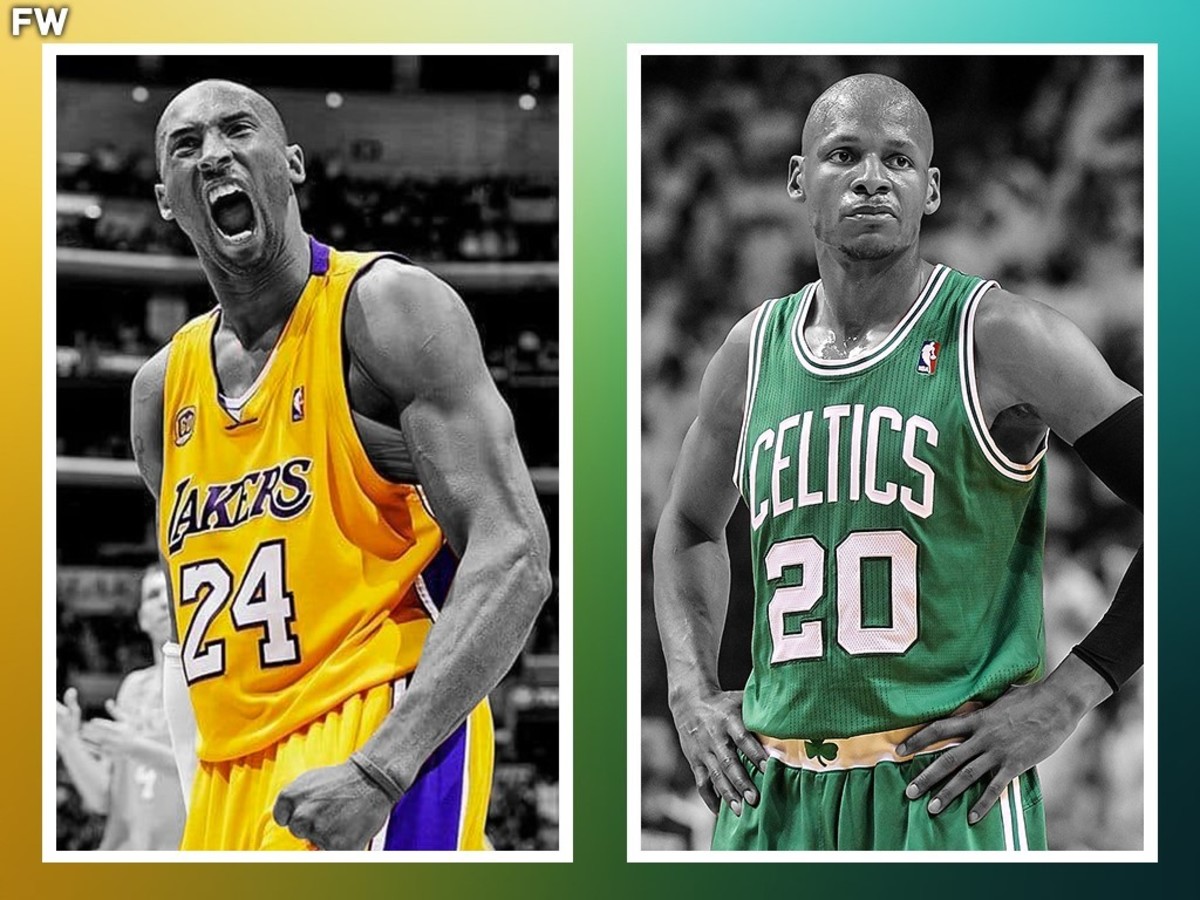 Two Hall of Famers face off at the shooting guard spot. On one hand, we have a top-5 player to ever do it in Kobe Bryant, the most unstoppable scorer in the league during his prime, and a guy that could also play lockdown defense for 48 minutes.  There weren't many people on earth who could effectively match up vs. the Black Mamba when he was in his prime.
On the other hand, we find Ray Allen, who's known nowadays for his unprecedented shooting skills but that was way more than just a three-point expert in his prime. Allen was a walking bucket, an aggressive slasher, and a cutter that could always find his spots in the offensive end regardless of who was guarding him, even though he was never a top defender.
Small Forward: Metta World Peace vs. Paul Pierce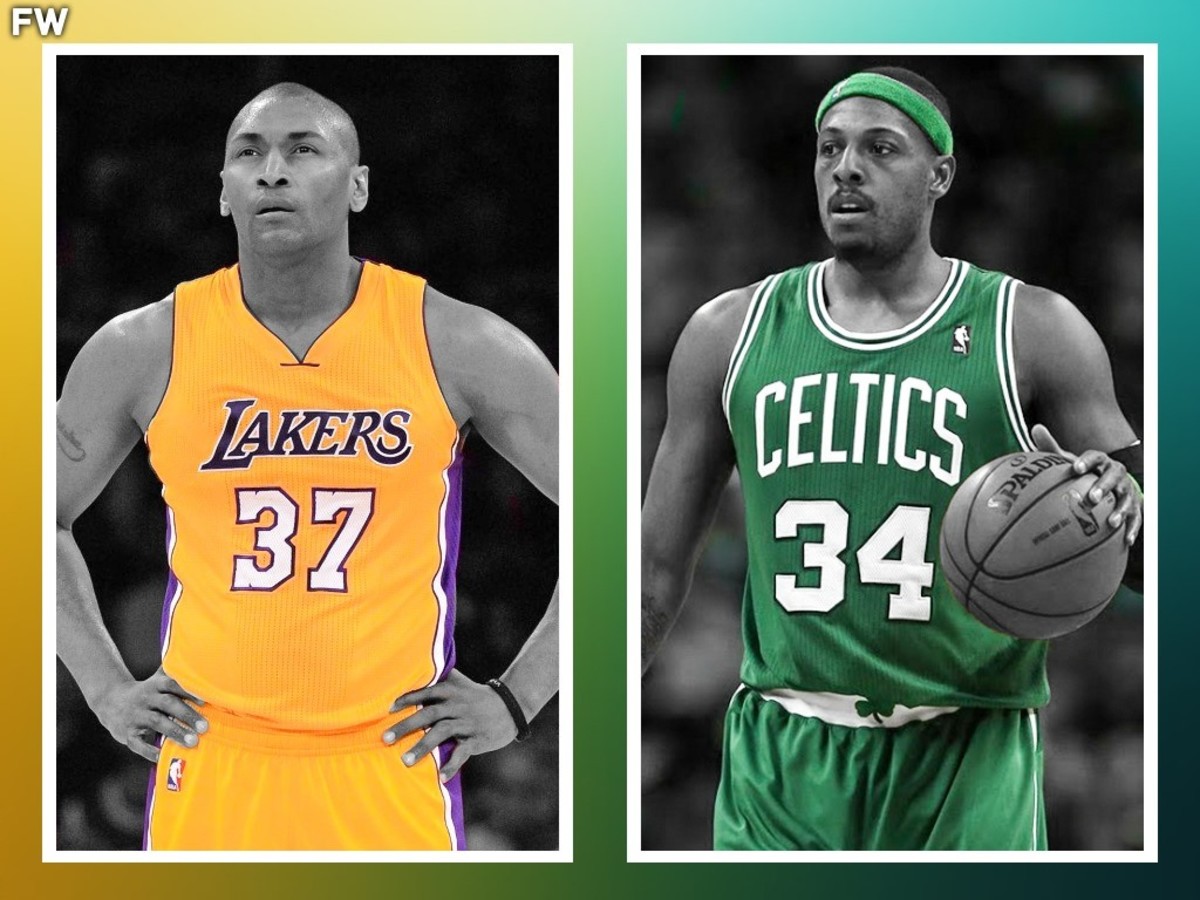 Young fans just don't know just how much of a dominant, suffocating defender Metta World Pice was in his prime. He could guard one through five and was the ultimate bruiser, as he wouldn't hesitate to get physical vs. bigger, stronger opposition if that meant getting a stop. Besides putting his body on the line on every single possession, he was also a solid three-point shooter with a clutch gene.
But if we talk about clutch scorers, then we must give Paul Pierce his flowers. The Truth had a feel for knocking down huge buckets throughout his entire career and had one of the most beautiful shooting strokes we've seen in a while. He was an outspoken leader and an elite trash-talker and proved to be a better defender than people credited him for every now and then.
Power Forward: Pau Gasol vs. Kevin Garnett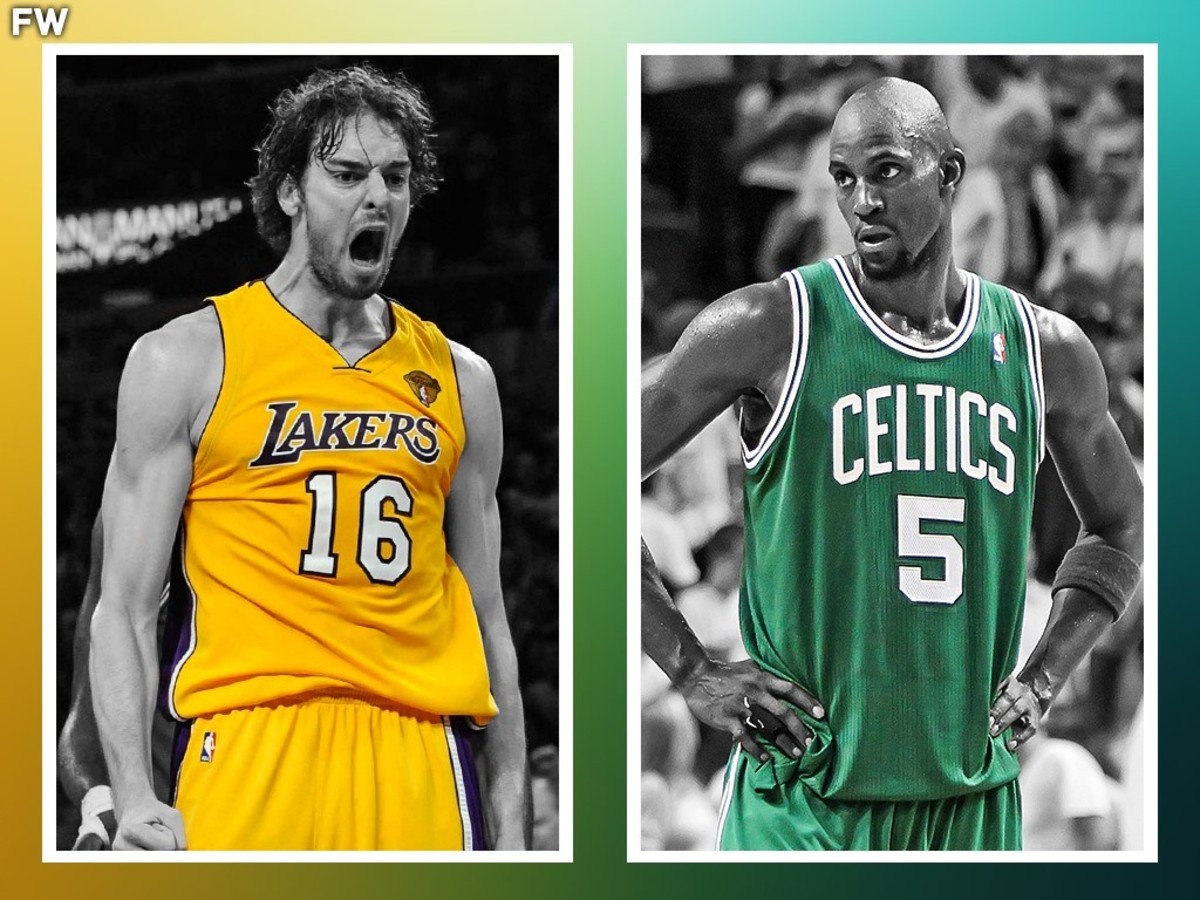 Pau Gasol doesn't get enough credit for his work with the Lakers but he played a huge role in 2 NBA Championships. Kobe toughened him up and that mental toughness was just what he needed to complement his outstanding basketball IQ, rebounding, passing, and scoring skills. Gasol was the ultimate team player and didn't hesitate to embrace a lesser role if that meant winning a ring.
But if we talk about toughness, no player embodies that word better than Kevin Garnett. Garnett would leave everything on the court every single night and was a ruthless, merciless trash-talker. He led by example and was one of those few guys who could light up the best defenders on earth for 30 points on one end and then lock down top-tier scorers on the defense.
Center: Dwight Howard vs. Shaquille O'Neal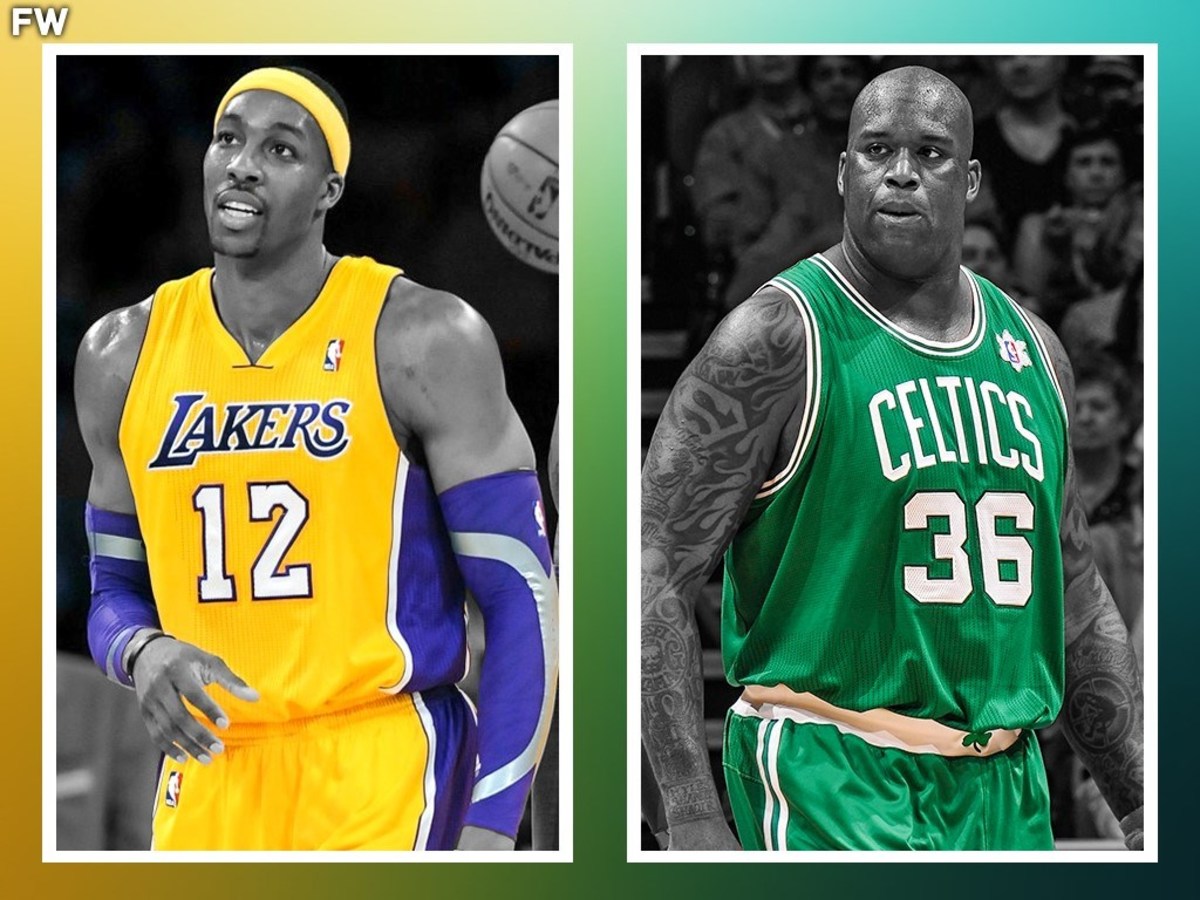 Dwight Howard entered the league as the second coming of Shaquille O'Neal and even though he couldn't live up to that standard, he still had a Hall-of-Famer kind of career. People tend to forget how dominant he was, but he almost single-handedly led the Orlando Magic to the NBA Finals and was the undisputed best defensive big man and rebounder in the league in his prime.
The thing is that Shaquille O'Neal left some pretty big shoes to fill in, both literally and figuratively. Shaq is considered the most dominant big man in the history of the game and was a force of nature no other player on earth could contain in his prime. Shaq was stronger, savvier, and more talented than the rest of the big men in the league, and always took his game up a notch in the playoffs.
Game Analysis
Well, this one's as close as it gets. We're talking about multiple Hall of Famers going at each other in their primes, so you never know who's going to come on top in these kinds of situations.
The point guard matchup should go in favor of the Lakers. Yes, Nash would struggle to get some breathing room in front of prime Rajon Rondo going between screens to bother him, but we're still talking about one of the greatest playmakers to ever live.
Obviously, and this is no disrespect to Ray Allen whatsoever, there's just no way that he could've kept up with prime Kobe Bryant. I mean, he could out-shoot him but there's just no way he could've gotten a stop against him, let alone deal with him on the other end of the floor.
Metta World Peace would get into Paul Pierce's face in the blink of an eye. His physical, bruising defense would alter The Truth' rhythm every time he gets the ball, assuming he lets him get the ball. Even so, Pierce has a huge edge in terms of scoring over him.
Pau Gasol is a versatile and smart player but there's no way he could've dealt with Kevin Garnett down low for 48 minutes if KG was also in his prime. We're talking about one of the greatest, most physical two-way players to ever live, and he was so mentally tough that he would have locked him up.
The same goes for Shaquille O'Neal vs. Dwight Howard. Don't get me wrong, Dwight was incredible in his prime but he constantly fell short when it mattered the most. Shaq, on the other hand, only got better when his team needed him, and not even a legendary rim protector like Dwight Howard could have stopped him on a game-winning dunk, which we think would be the difference between this two to give the Lakers a close 111-110 win.
Final Score: Prime Lakers vs. Prime Celtics 110-111
Next
How The Los Angeles Lakers Can Land Zach LaVine And Derrick Rose This Offseason
NBA Trade Rumors: 5 Most Realistic Destinations For Kyle Kuzma
NBA Rumors: Top 10 Perfect Trades That Could Happen This Offseason
NBA Rumors: New York Knicks Could Land Russell Westbrook In A Blockbuster Trade
NBA Rumors: Los Angeles Lakers Must Send 6 Players If They Want To Land Chris Paul