Kevin Durant has shown over and over again that he's all about his teammates and he won't hesitate to call anybody out to defend his friends. It happened with Kyrie Irving and Kendrick Perkins a couple of months ago and it happened again with James Harden, as soon as he landed in Brooklyn to join the Nets after a blockbuster 4-tea trade.
One fan made some comments on Instagram about James Harden, explaining that he's just a great scorer that doesn't feel the pressure to be a champion, which didn't sit well with KD and he unleashed his anger on this fan.
Fan: "It's gonna sound crazy to say but I don't think there's any real pressure on Harden to win a title. Fans already know what he is. He's just a great individual scorer."

Durant: "This narrative tired my g. U think we have to prove to random people, who've been watching us for a decade, that we're good at basketball?"

Fan: "Legacy already solidified to real basketball minds but to average fans… They still wanna see y'all lead without the stacked deck."

Durant: "You're an average fan."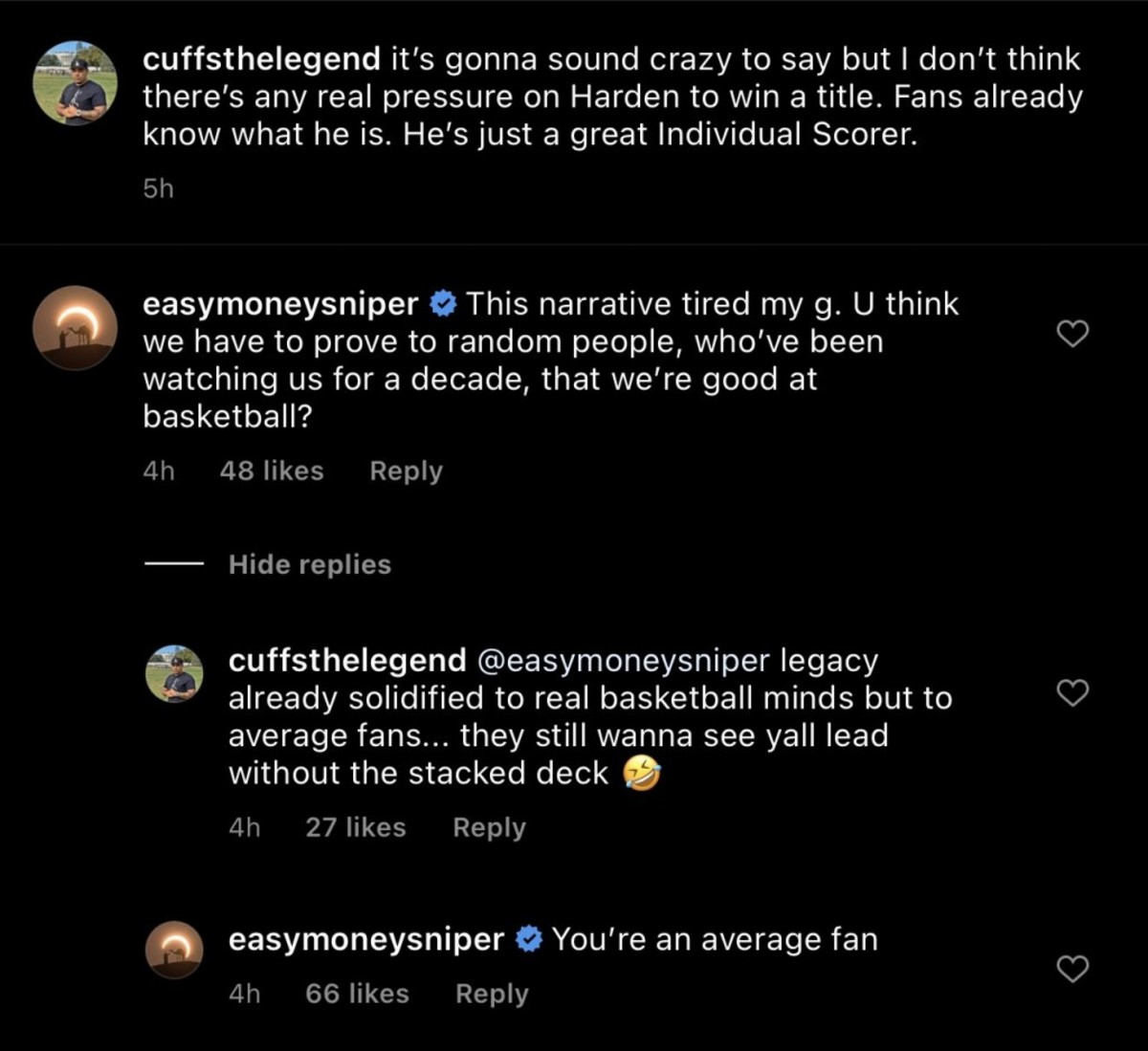 Kevin Durant had time today.

(h/t @big_business_) pic.twitter.com/iwb6K3nDtG

— Hoop Central (@TheHoopCentral) January 15, 2021
Harden competed with Houston for the last nine years and he was very close to reaching the NBA Finals in 2018, but with Chris Paul down with an injury and the Warriors with their Big 4, the Beard couldn't do much against the Dubs. Now he has a big chance to win a ring with the Nets alongside Durant and Kyrie Irving. They are big favorites to come out of the East now and win it all in the Finals.
Time will tell if Harden finally becomes a champion and changes the narrative surrounding him.