Kevin Durant is part of a very talented team, the Brooklyn Nets, at this moment, more so after the team added more firepower to the roster with the James Harden trade earlier this week. This put KD and the Nets in a good position to win the championship but some people believe this actually hurts his legacy instead of helping the player.
Durant has been part of some stacked teams during his career and some fans consider that could be bad for him in terms of how high he ranks on the unofficial All-Time list of the greatest NBA players. Slam Studios recently shared a post talking about Durant, all his stacked teams and how that can affect his legacy as a top-10 player of all time.
He was part of the 2012 Oklahoma City Thunder Big 3 that played in the Finals against the LeBron James-led Miami Heat; he was part of the Golden State Warriors that dominated the league from 2017 through 2019, and now is part of the Nets that are expected to rule the East as long as he, Kyrie Irving and James Harden stay together.
View this post on Instagram
Of course, some fans reacted to the pic, agreeing with the post and attacking KD for being part of all these teams to find success in the association while others defended the player.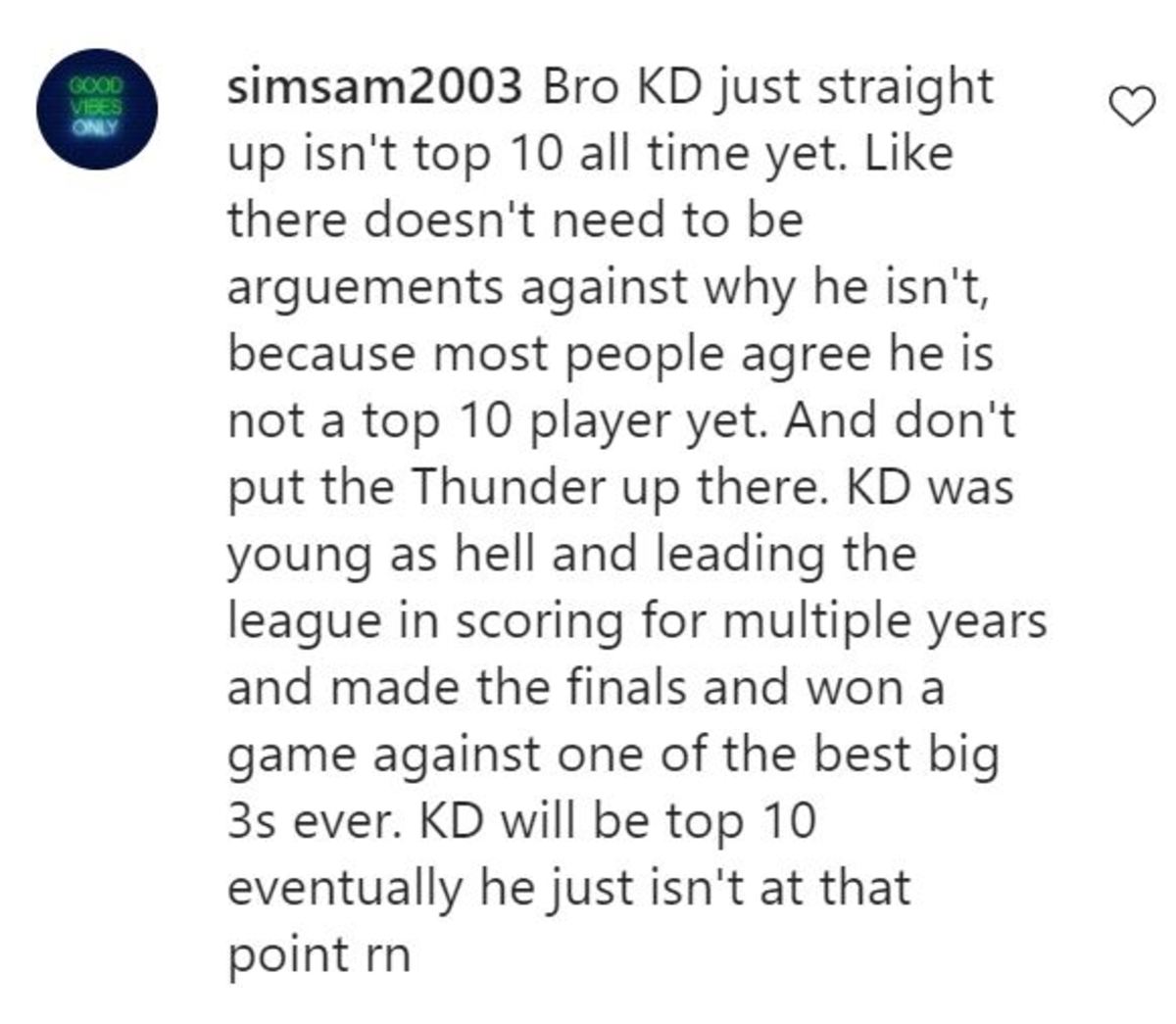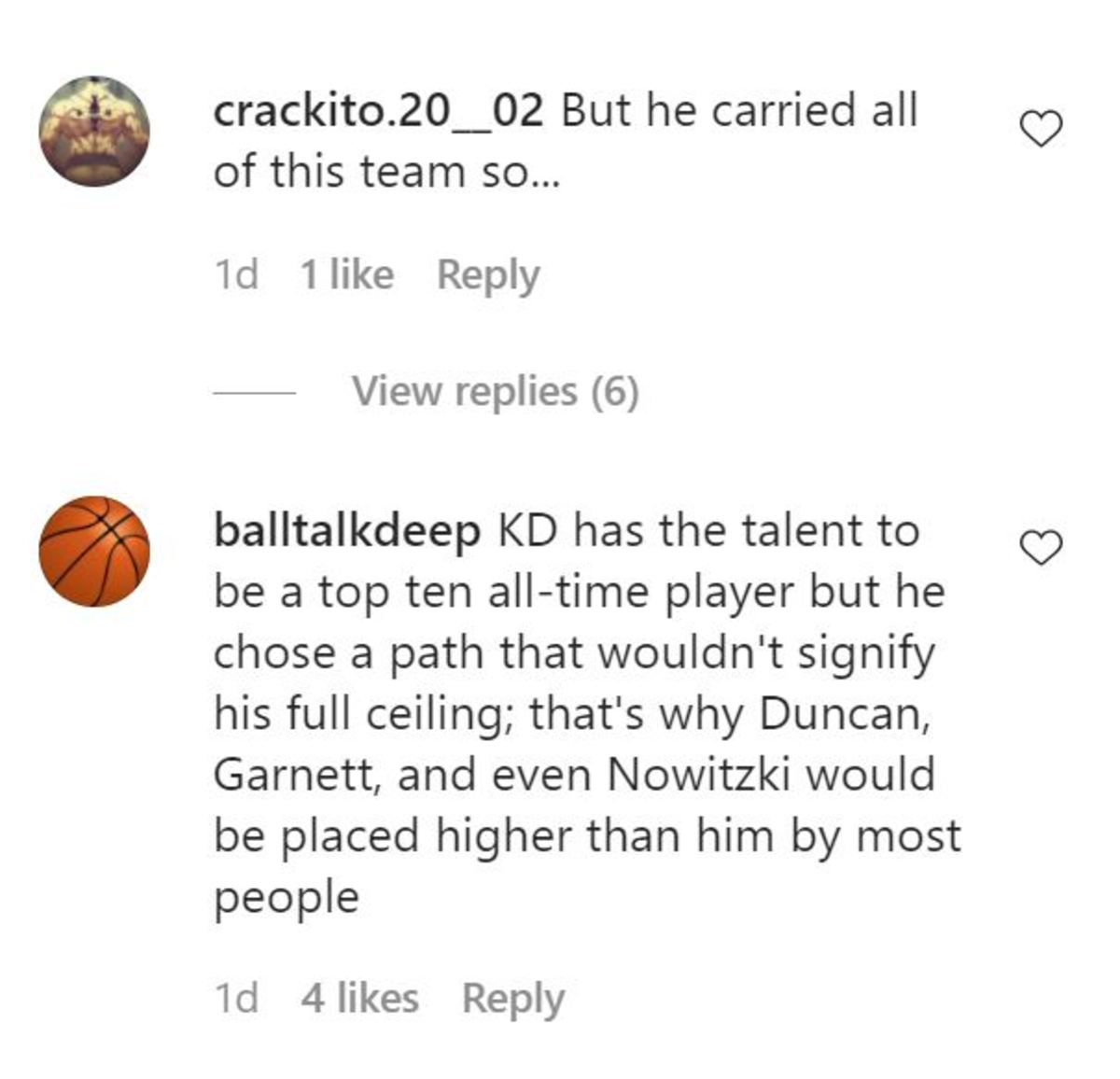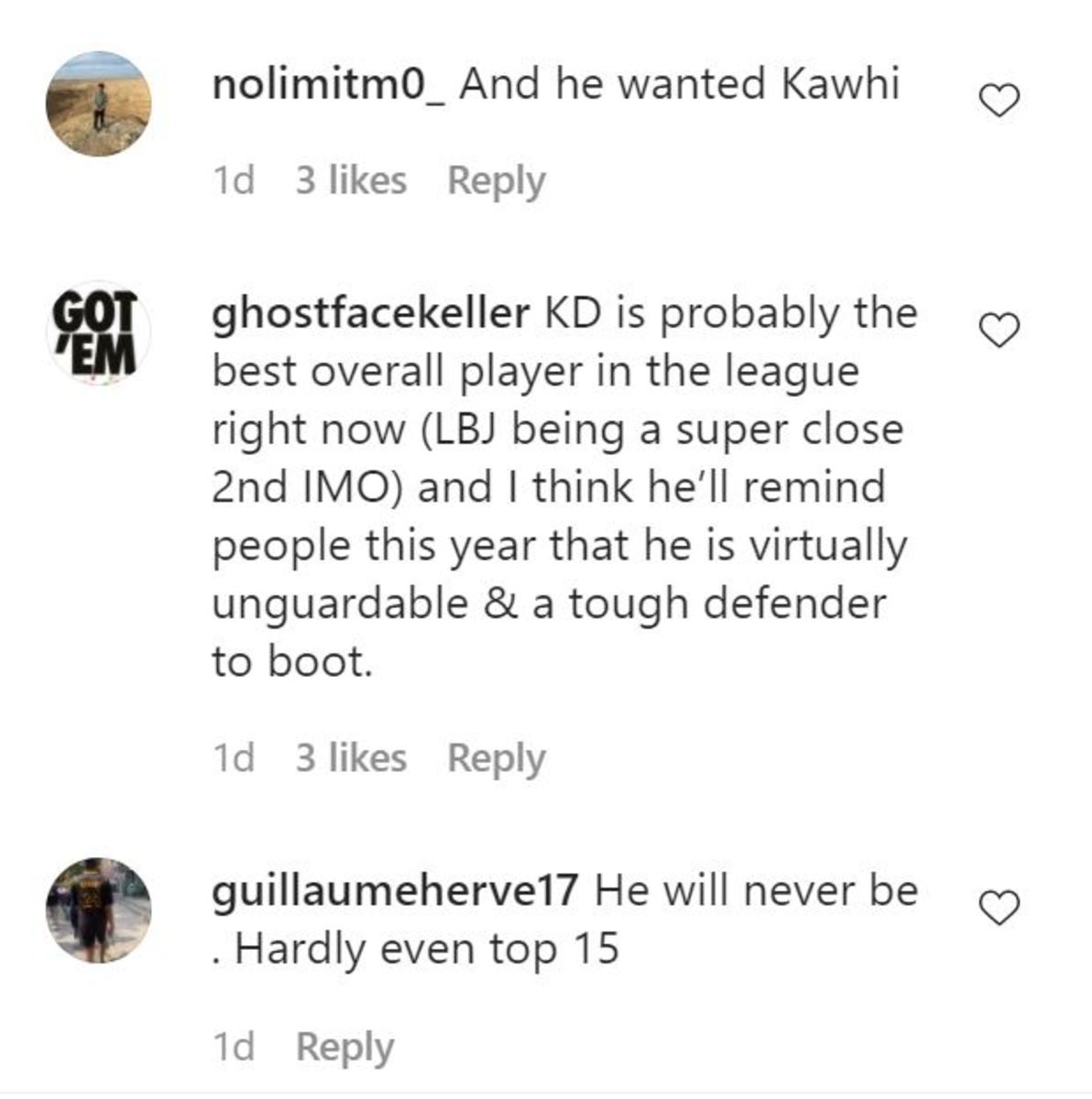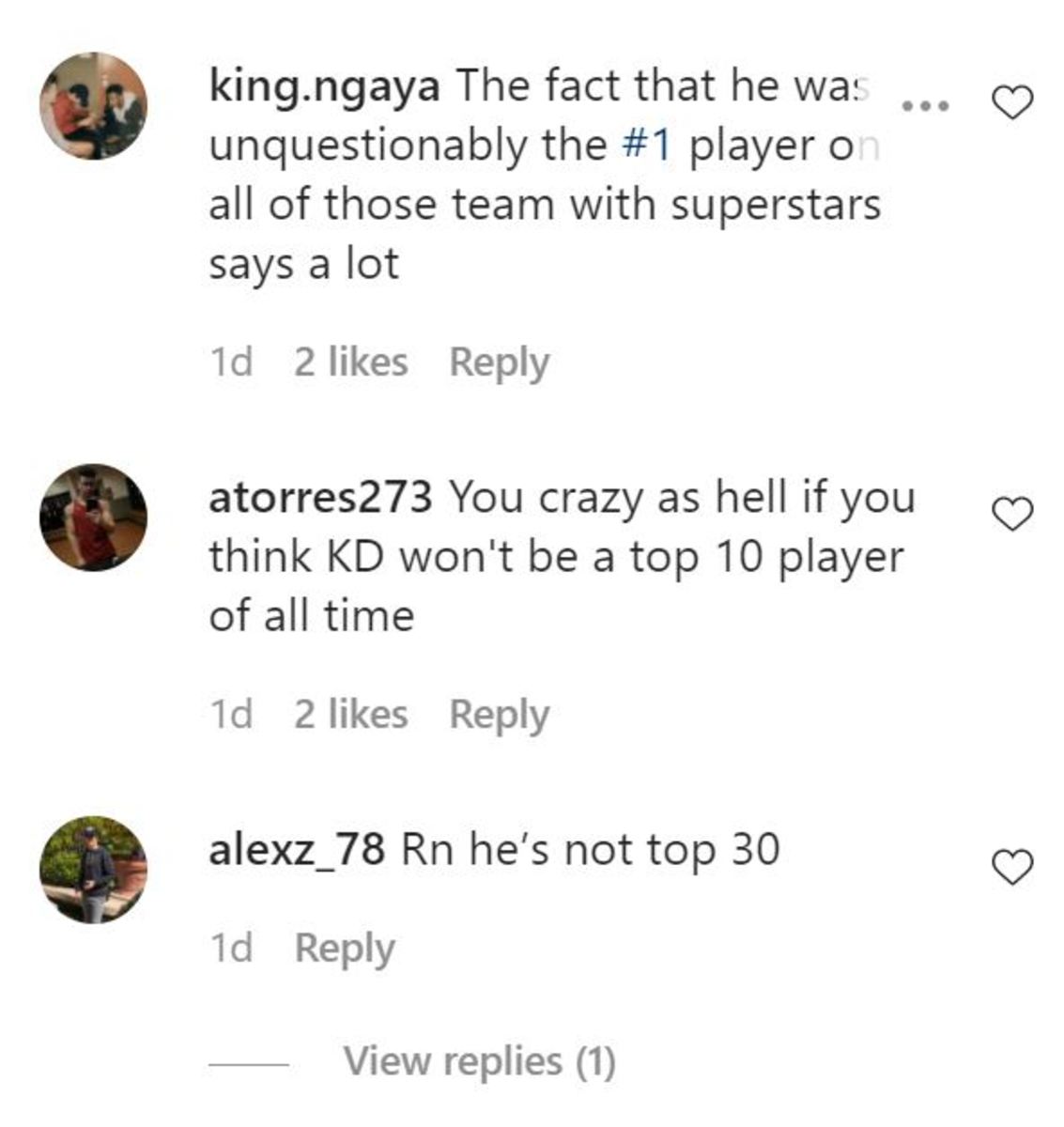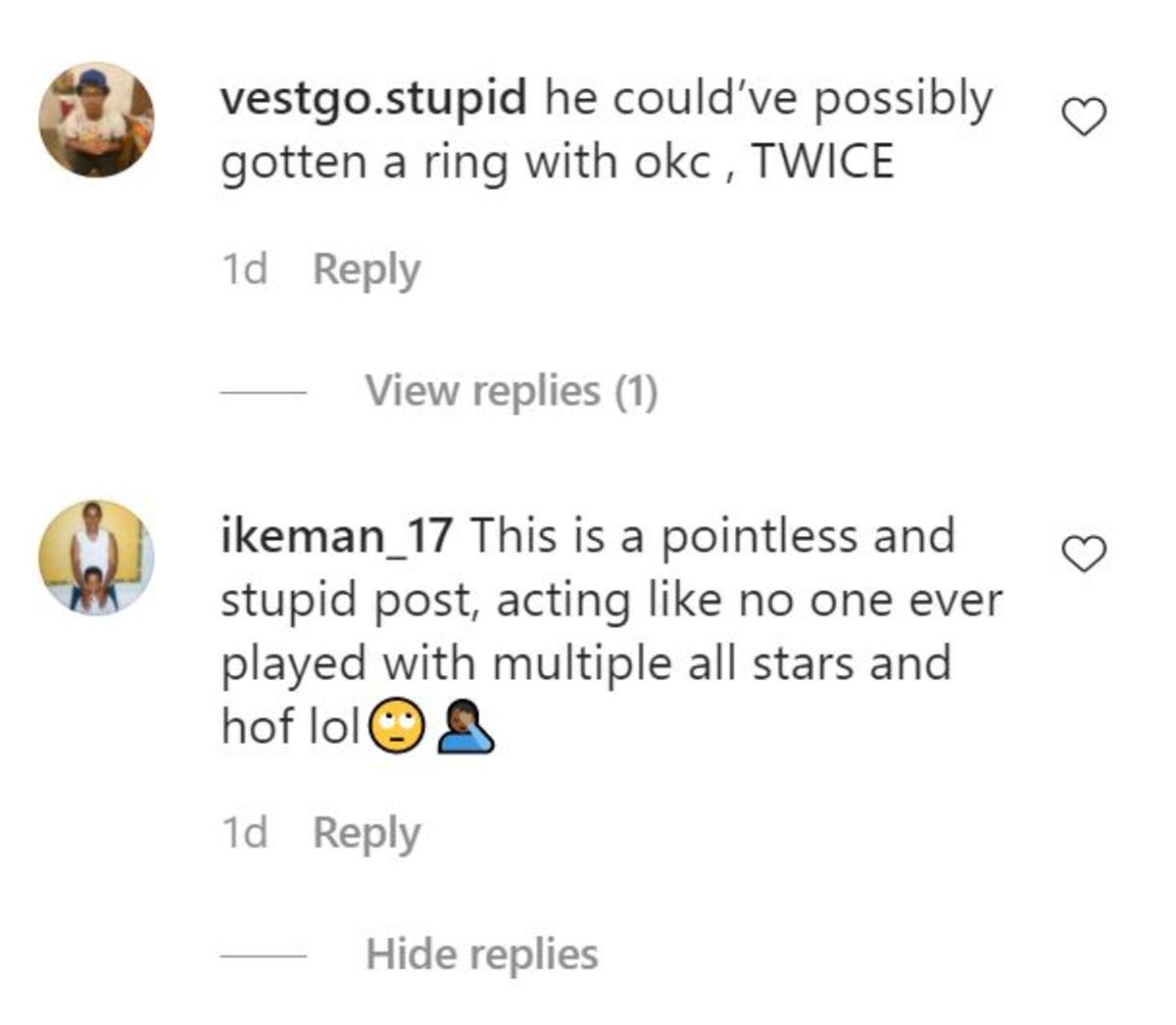 It's mandatory to say the Thunder drafted Harden, Westbrook and KD so he didn't join them to win a title. As for the Warriors, that decision will always hunt KD; he joined the team that had previously beaten him and had won 73 games the prior season. Now, with the Nets, you can say he didn't push anybody to try for Harden but the things did it and that will always be a topic of conversation around the league.
KD has won two titles and it's unclear how many more he will win from now until the end of his career. Durant is ready to continue his career with the Nets and keep adding more silverware to his collection.
Credit for idea: Slam Studios