Everyone knows this type of player. The player who doesn't necessarily get all the accolades, but clearly has the talent. Someone who doesn't necessarily score to make an impact. A player that the opposition hates playing against, because they know that he is going to go hard on both ends of the floor. Usually, such a player doesn't get as much recognition as a superstar but is still essential to making a team play at the highest level. There are the players that do a lot of the things that don't show up on the stat sheet.
There are players in the league who are worth way more than their box score numbers. Their impact on the court is huge even without the pure numbers to back it up. Players are good at different things: these are the players who are good at doing the dirty work on the court. Here are the best players whose value isn't encapsulated by their statistics.
5. Mikal Bridges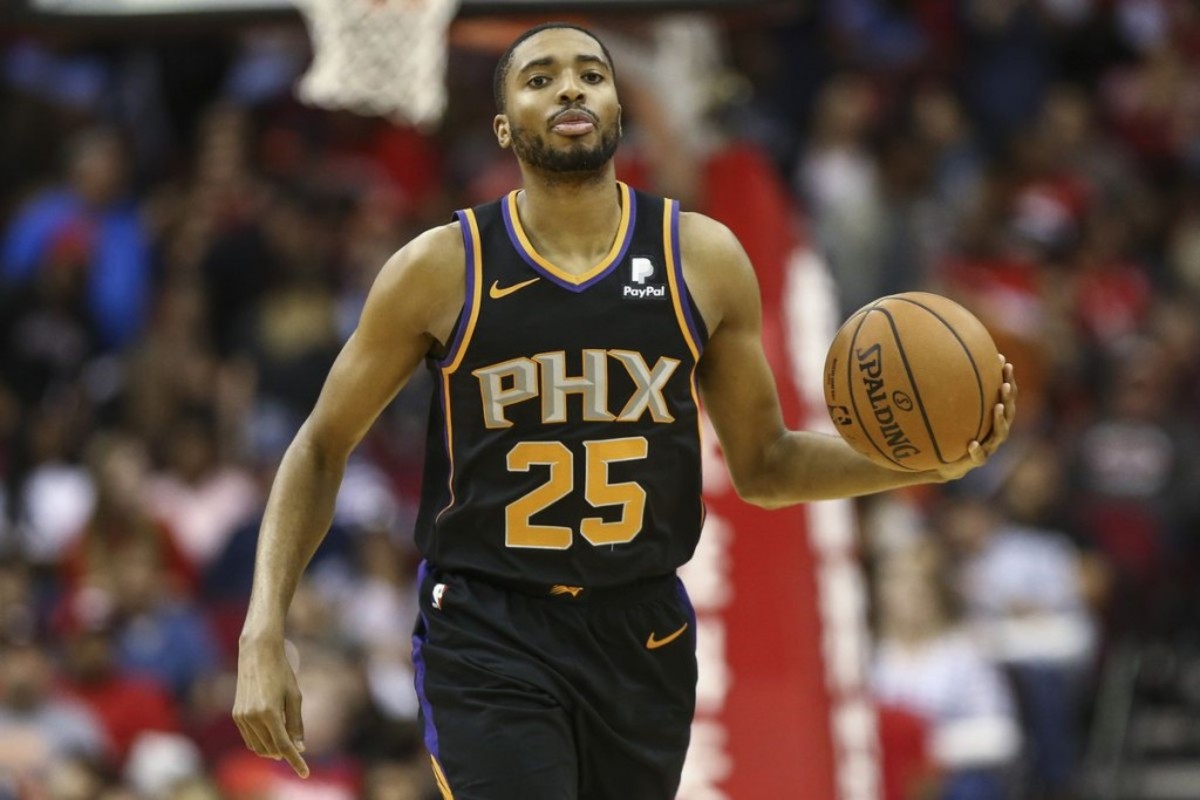 Mikal Bridges has been one of the revelations for the Phoenix Suns this season, playing a large role in their 7-4 start in the Western Conference. Mikal Bridges is a prototypical 3 and D wing, with some scoring upside in the future. He is currently shooting a scorching 45.3% from 3PT range on 5.8 attempts a game, an elite mark for a wing player. Mikal Bridges is also the second-leading scorer on the Phoenix Suns, averaging 15.1 PPG. His defense is elite for the wing position, and he has the athleticism to keep up with elite wing scorers.
Mikal Bridges has shown himself to be reliable as a cog next to Chris Paul and Devin Booker. He slots in well behind two high usage guards and can hit shots when Devin Booker gets double teamed. The development of his jumper has been the key to his success: last year he only shot 2.7 3PT shots a game, hitting 36.1% of those shots. He has more than doubled his shot attempts from beyond the arc and improved his efficiency. Elite floor spacing is important when playing next to stars, and a big man like Deandre Ayton: that is why Bridges is worth more than his pure scoring stats.
4. Jrue Holiday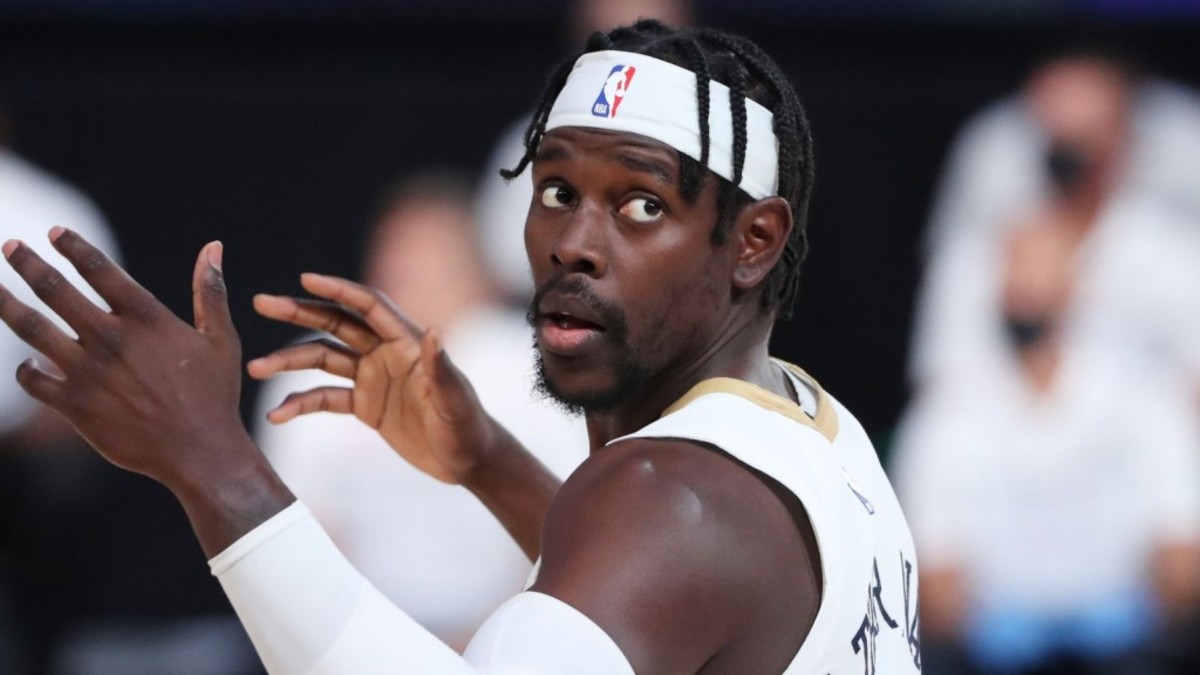 Jrue Holiday has been one of the league's most underrated players his entire career. Jrue Holiday is one of the best defensive guards in the league, with some scoring ability on top of that. Holiday has the skills to put up a fight defensively against any player in the league and has even guarded some big men on occasion. While his scoring has decreased from 19.1 PPG to 15.2 PPG, that can be attributed to sharing the court with Giannis Antetokounmpo and Khris Middleton who are two big-time scorers.
Jrue Holiday is only a one-time All-Star selection, but that doesn't encapsulate his whole value. Holiday is a guard who can do everything on the basketball court, and his defense on the perimeter has been recognized by many of his opponents. On the Milwaukee Bucks, Holiday added another dimension to their play on both ends: he is a player that is elite in late-game situations and can come up with clutch plays on either end during the fourth quarter. The postseason is where Holiday's impact will be of the most value.
3. Marcus Smart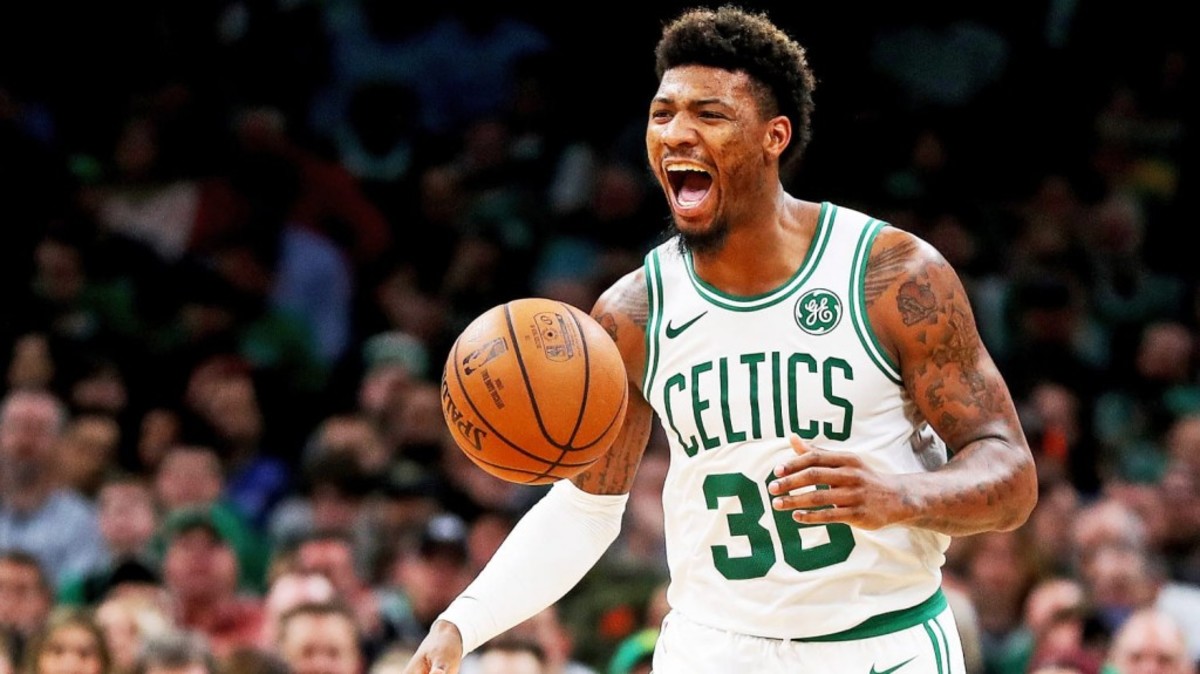 Marcus Smart is a guard that has DPOY level defense. Smart is an absolute pest on the defensive end: he is quick enough to keep up with perimeter players and has active hands, often creating turnovers for the opponent. Marcus Smart has an immense defensive IQ and rarely misses rotations. Smart also knows the smaller, but equally as important skills to playing defense: he can take charges and impact shots in the post. Marcus Smart's value comes from his ability to switch onto bigger players while also providing stifling defense against guards.
On offense, everyone knows that Marcus Smart isn't a huge scorer. But he is a solid 3PT shooter, shooting 36.8% on 5.7 attempts a game. Smart has also shown some promise as a playmaker for the Celtics, averaging a career-high 6.0 APG during the 2020-21 season. While Marcus Smart's stats and efficiency on non 3PT shots aren't amazing, he is still an elite complementary player for any contender. A 3 and D guard who can also pass the ball well is a perfect type of player next to high-scoring stars, making Marcus Smart one of the most valuable players on the Celtics.
2. Draymond Green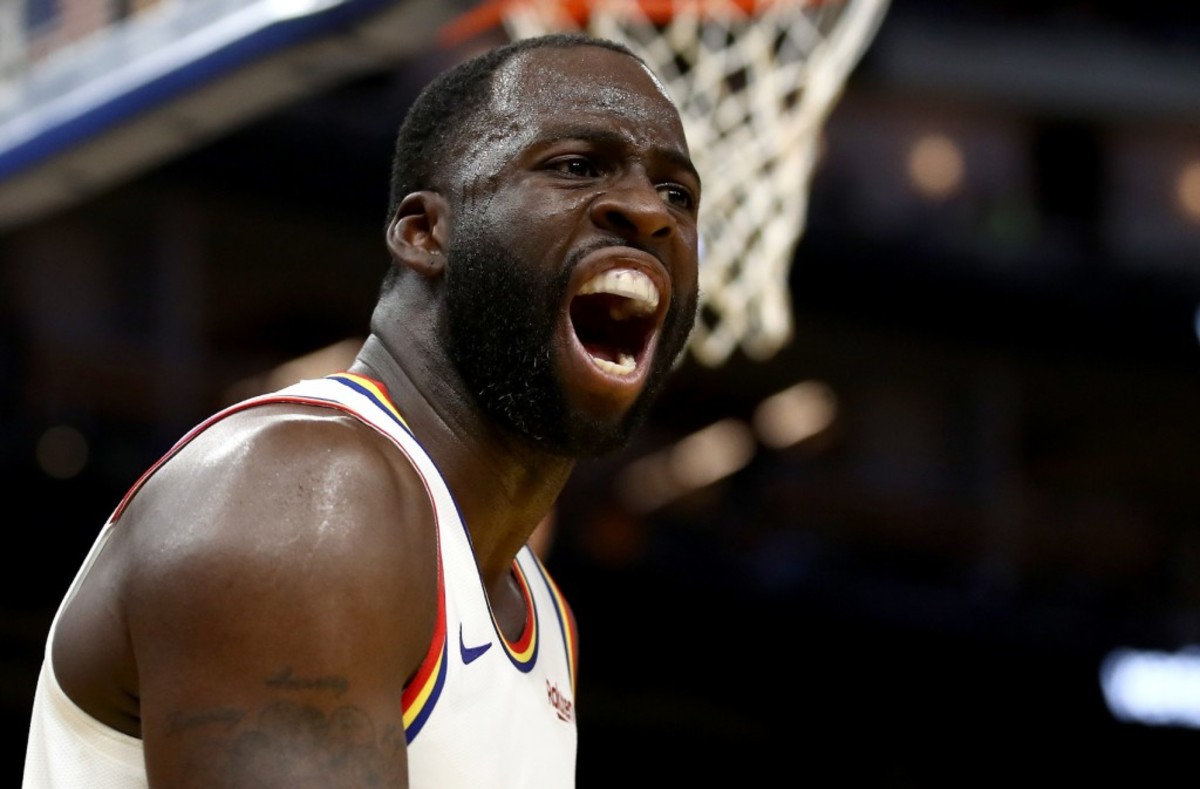 Draymond Green is definitely a player whose offensive impact won't be understood unless one actually watches the Warriors play. The Warriors offense flows better with Draymond Green, and that is mostly due to his playmaking and basketball IQ. Green unlocks slashers like Kelly Oubre Jr. and Andrew Wiggins: his vision allows him to set his wings up for easy shots at the rim. Green's stats aren't the stats of a star, but he has led the Warriors in APG during the last few seasons. The Warriors are 6-6 in the tough Western Conference, with wins against good teams like the Los Angeles Clippers. An easier stretch of games is coming up, but the Warriors stayed afloat during the start of the season due to the impact of Draymond Green.
Draymond Green is also a former DPOY who is known for being a smaller forward who can guard bigger players. Draymond Green's switchability was a big factor that helped the dynastic Golden State Warriors succeed. He can also somewhat space the floor, though he is only shooting 20.0% from 3PT range in 2021. A more accurate representation would be his career 3PT percentage, which is 31.8%. Green isn't an elite shooter, but he'll shoot to keep defenses honest. Draymond Green's impact comes from his defense and playmaking, rather than scoring, making him extremely underrated.
1. Jimmy Butler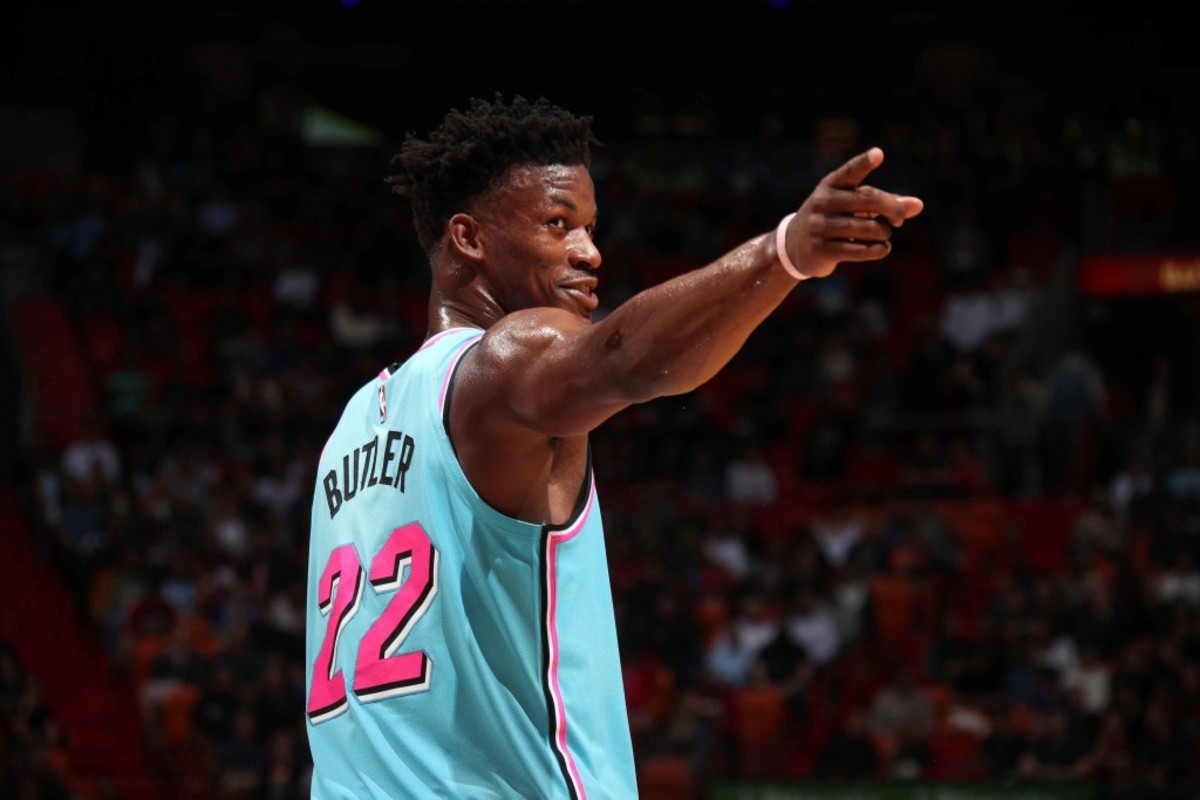 If one looked at Jimmy Butler's stats during the 2020-21 season, one wouldn't consider him a star: he is averaging 15.8 PPG, 5.3 APG, and 5.5 RPG. Butler's scoring has declined since last season, but he is still an elite two-way star. Just last season, he was the leader of a Miami Heat team that made it to the NBA Finals. During the playoffs, Butler stepped up and proved that he is a superstar who can bring a team far in the postseason. His stats don't reflect the leadership and the mentality that he brings to the team.
Jimmy Butler's lessened scoring comes from the Miami Heat young players increasing their own scoring: Tyler Herro, Duncan Robinson, and Bam Adebayo are all averaging career-highs in PPG. Jimmy Butler is the type of player who is willing to do anything it takes to win: he clearly sees the value in letting other players on the team be a bigger part of the offense. Jimmy Butler is a superstar that has the capability of playing within a system and culture like the Miami Heat: his ability to sacrifice is the key to the success of this team. Jimmy Butler's job is to take over in late-game situations, and he did just that during the 2020 NBA bubble.
Next
NBA Rumors: Los Angeles Lakers Should Offer 5 Players For Zach LaVine And Create A Big Three
Kevin Durant And LeBron James Really Have Had The Best Teammates In Modern NBA History
LeBron James Is Still The Best Player In The NBA Even Though He Is 36 Years Old
The All-Star World Squads: North America, Europe, Australia, Africa, South America And Asia
Ranking The 5 Greatest Houston Rockets Ever: James Harden Is One Of The Best Players In Franchise History