The Brooklyn Nets were able to land the white whale of the trade market. With James Harden added to the roster, the Nets are sure-fire contenders to win the Eastern Conference and challenge the Los Angeles Lakers for the NBA championship. With that said, the Houston Rockets didn't walk away empty-handed. Their package has set their franchise up for a future rebuild that could help the team contend in the mid-2020s.
The Rockets do have a one-year window to compete this season. The trade landed former All-Star Victor Oladipo, who is in a contract year, while former All-Stars John Wall and DeMarcus Cousins could round out a potential "Big 3" this year. Needless to say, the first matchup between these two teams with their new parts is going to be a must-watch event.
The Superteam vs. The Recovery Squad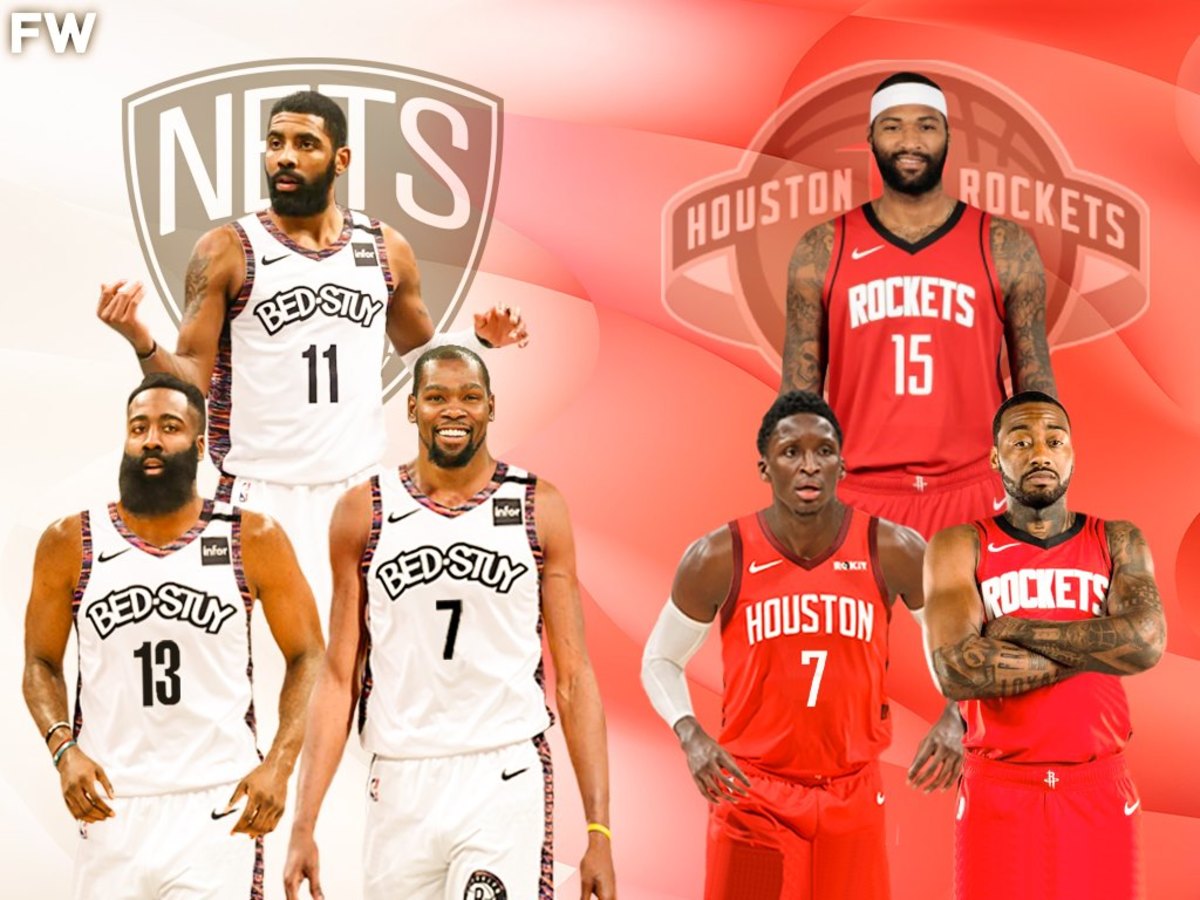 When comparing the superstars from each team, it's pretty easy to tell who is going to win this argument. The Nets feature two players that have won five combined scoring titles, including the reigning winner of the last three years. Harden has averaged over 30 points per game the last three seasons. In his first two games, he has looked unstoppable, including becoming the first player ever to record a triple-double in their debut with a team. Paired with Kyrie Irving, who appears to be back and ready to play basketball, and Kevin Durant, this "Big 3" is unstoppable.
ICYMI: @JHarden13 joined @YESNetwork after becoming the first player in NBA history with a 30-point triple-double in a debut with a new team 🎥 pic.twitter.com/TbhV97BqEF

— Brooklyn Nets (@BrooklynNets) January 17, 2021
There will need to be sacrificed when Irving comes back. Let's just pretend that these three players average close to what they have in their career. That's nearly 80-90 points of production from three players alone. Nets assistant coach Mike D'Antoni, who is known for his high scoring offense, has to be smiling in the war room about the endless possibilities.
The Rockets have three great players that have suffered grueling injuries over the last two seasons. Wall missed all of last year with a ruptured Achilles tendon. Cousins has suffered a torn Achilles tendon and a torn ACL, while Oladipo suffered a ruptured quadriceps tendon last year. Houston's "Big 3" looked great on paper about three seasons ago.
Advantage: Nets
Starting Lineups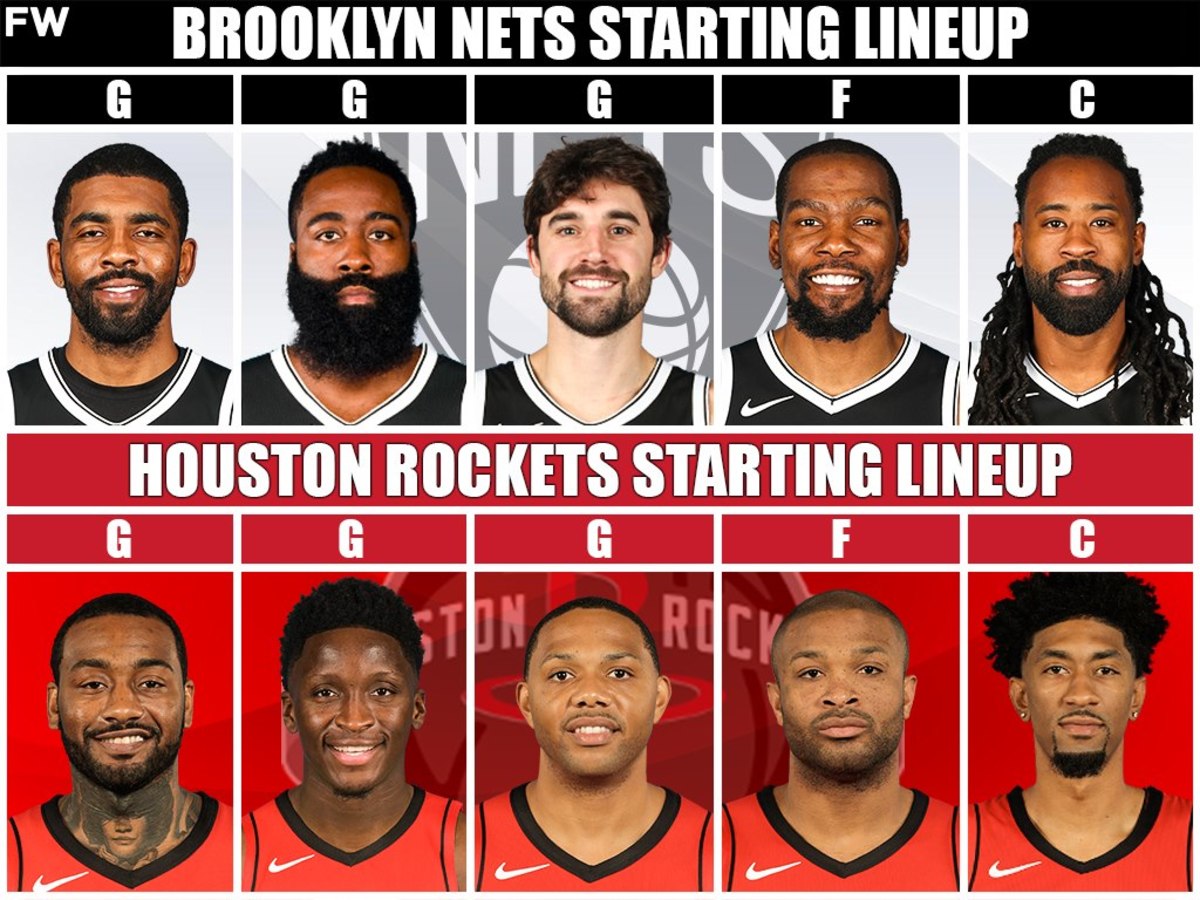 Irving, Durant, and Harden will take up three of the starting positions. DeAndre Jordan was starting at the center but the Nets typically inserted Jarrett Allen to close out games. The team will expect more out of Jordan now. At small forward, Joe Harris will close out the starting lineup. On paper, this is a great starting rotation.
Harris has to be one of the happiest players in the league. He is one of the best three-point shooters in the league. For now, he is having a career-season, shooting 51.1% from the three-point range. With the ability of Irving and Harden to make spectacular passes, Harris just has to hang out on the three-point line and wait for the pass.
For the Rockets, Wall and Oladipo form the team's backcourt. Eric Gordon, PJ Tucker,  and Christian Wood fill out the rest of the starting crew. In eight games, Gordon is having one of his best starts to the season, shooting over 50% from the field and averaging 15.1 points per game. Tucker makes up for Gordon's inability to play defense and is one of the best baseline three-point shooters in the league. Wood is having a borderline All-Star season, averaging  23.8 points and 10.7 rebounds.
LeBron knows Christian Wood is a rising star 🙏 pic.twitter.com/lZ1PINxibh

— Bleacher Report (@BleacherReport) January 15, 2021
If we matched Irving and Harden with Wall and Oladipo, the Nets would get the advantage. Durant and Harris would beat out both Gordon and Tucker. Given how well Wood is playing, he would be out Jordan, so the Nets would take the starting lineup scorecard 4-1.
Advantage: Nets
The Bench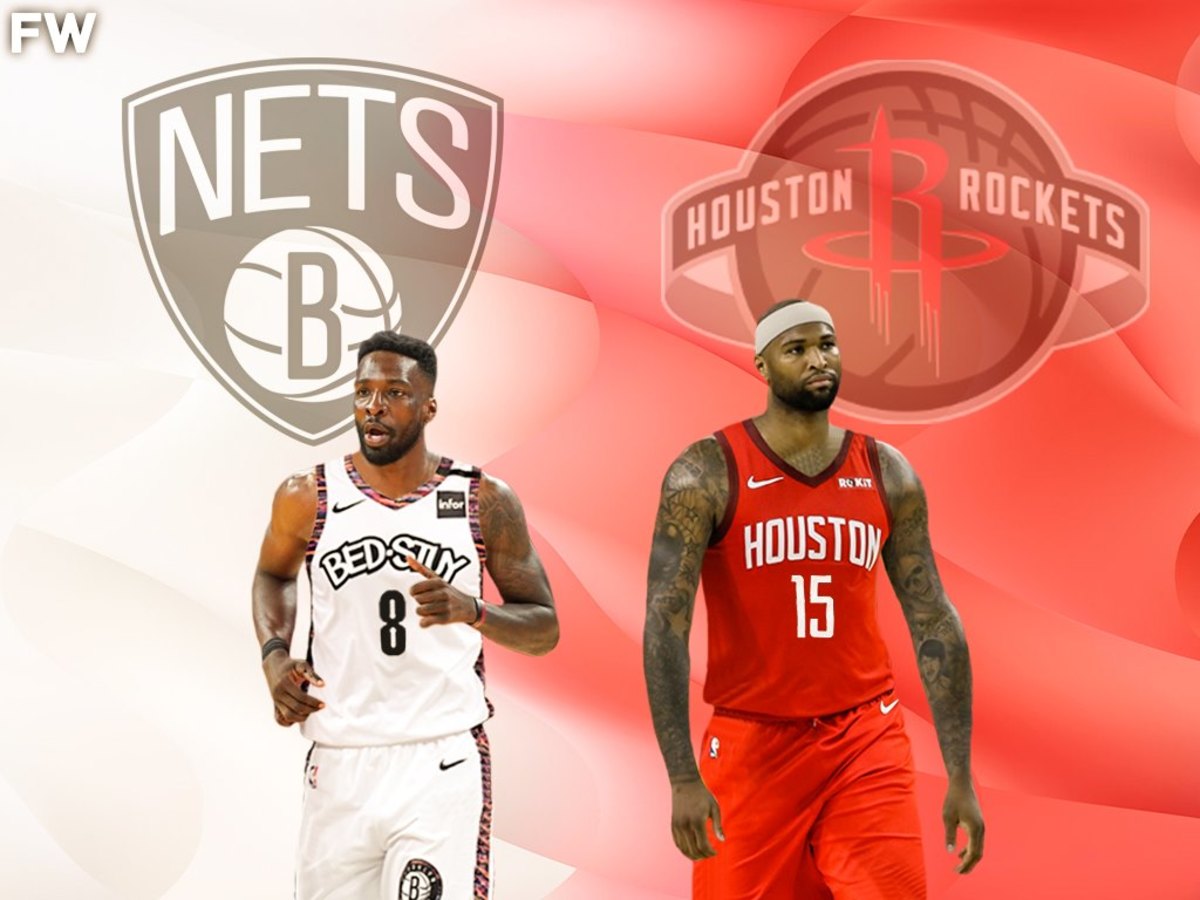 Nets Bench: Bruce Brown, Chris Chiozza, Spencer Dinwiddie, Landry Shamet, Tyler Johnson, Timothe Luwawu-Cabarrot, Reggie Perry, Jeff Green, Nicholas Claxton
Rockets Bench: Dante Exum, Chris Clemons, David Nwaba, Sterling Brown, Mason Jones, Broderic Thomas, Ben McLemore, Jae-Sean Tate, KJ Martin, Rodions Kurucs, DeMarcus Cousins
When the Nets traded Harden to the Rockets, the franchise depleted their bench. The Rockets inherited Caris LeVert, who they flipped to the Indiana Pacers for Oladipo. Jarrett Allen was flipped to the Cleveland Cavaliers. Both players were good enough to start on other teams. LeVert was averaging 18.5 points per game, while Allen was averaging a double-double of 11.2 points and 10.4 rebounds. That's a large chunk of production to lose.
The Nets are now an eight-man team at best. Spencer Dinwiddie tore his ACL and will miss the rest of the season. Tyler Johnson has not played and is hurt. Bruce Brown, Landry Shamet, and Jeff Green are the primary contributors. That's a tough-looking bench on paper.
As for the Rockets, having Cousins off the bench sounds great, but he has not produced at a high level. In 14.2 minutes per game, Cousins has averaged 6.6 points and 5.9 rebounds. When healthy, Dante Exum is an average backup point guard. Jae-Sean Tate and Mason Jones are unproven players that are forced to play big minutes due to injuries.
The Rockets are planning their rebuild, which is great. However, given that the team was unable to keep either LeVert or Allen in the trade, their bench didn't get much better. With Gordon starting, both benches are evenly bad.
Advantage: Even
Coach: Steve Nash vs. Stephen Silas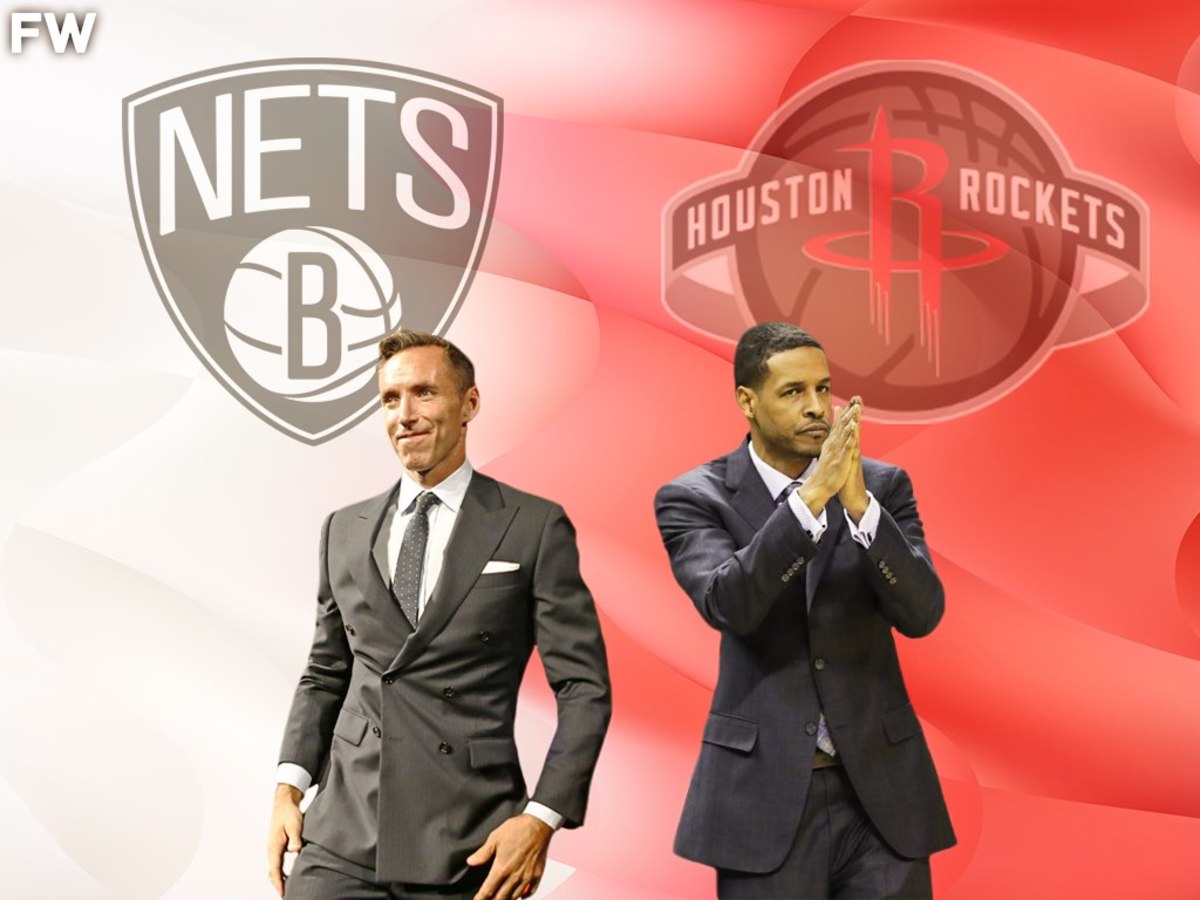 In a battle of first-year head coaches, Steve Nash is proving that he was the right choice to lead the Nets. The Nets are 9-7 despite Irving missing seven games due to personal reasons. Managing personalities like Durrant and Irving are not easy, yet Nash has the Nets playing solid basketball.
The Nets recently defeated the Milwaukee Bucks 125-123. In that game, Harden and Durant combined for 64 points. Harden went from an overweight, unconditioned average basketball player that was averaging close to 17.0 points per game with Houston to his former self. Nash let Irving be himself and get his personal issues in check. We don't know it, but he had to be someone behind the scenes communicating with him about coming back. Nash has to be a favorite for NBA Coach of the Year right now.
"First year head coach Steve Nash — that is an unbelievable smattering of egos that he's somehow got to massage… I still think the Bucks should be the favorite in the East."@ClayTravis reacts to the James Harden trade pic.twitter.com/fK49V93uuh

— FOX Bet Live (@FOXBetLive) January 14, 2021
As for Silas, it's not his fault that the Rockets are bad. Harden had a great relationship with GM Daryl Morey and former head coach Mike D'Antoni, who is now an assistant with the Nets. In the end, Harden was unable to get the team to an NBA Finals appearance. He went through Dwight Howard, Chris Paul, and Russell Westbrook. They couldn't get the job done.
Now, Silas looks like a "filler' coach that is going to see the team rebuild a couple of years and do away with him when the team is ready to compete. This isn't likely how he envisioned his first head coaching gig.
Advantage: Nets
Conclusion
In the end, the combination of Irving, Harden, and Durant is too overpowering compared to anything that the Rockets can offer. While Wood is a surprise this season and should receive All-Star consideration, the Rockets don't possess any kind of superstar talent near the standard of what the Nets offer.  Even if Irving didn't return, a tandem of Durant and Harden is far superior to the duo of Wall and Oladipo.
What if these teams were constructed three years ago before Wall, Cousins, and Oladipo suffered their respective injuries? Even then, the Nets would still have the better team. Even if the Rockets owned two double-double players like Wall and Cousins in their prime, having two 30-point scorers that have the potential to drop double-double numbers on any given night is unheard of. The Nets are the better team for at least this season and next. After 2022 though, anything is up in the air.
Next
5 Reasons Why Kevin Durant Will Win The 2021 MVP Award
Re-Drafting The 2009 NBA Draft Class: Stephen Curry, James Harden, Blake Griffin
Kevin Garnett Is The Only Player To Play Against The 72-10 Chicago Bulls And The 73-9 Golden State Warriors
Kevin Durant And LeBron James Really Have Had The Best Teammates In Modern NBA History
The All-Star World Squads: North America, Europe, Oceania, Africa, South America And Asia