The Miami Heat made the NBA Finals last season, shocking everyone with their play as a defensive team. Led by their new signing Jimmy Butler, the Heat played like a team that deserved a chip and injuries destroyed their chances. But this season, they are struggling to find their form and are currently out of a playoff seed in the East.
The Heat still have Butler and All-Star center Bam Adebayo, but they could use one more key piece to make the Finals. The Heat have their defensive system in place, but they are lacking the proper talent to make a push in the postseason especially since they will not be a shocking team anymore. Here are the 5 best targets for the Miami Heat this season.
5. Rudy Gay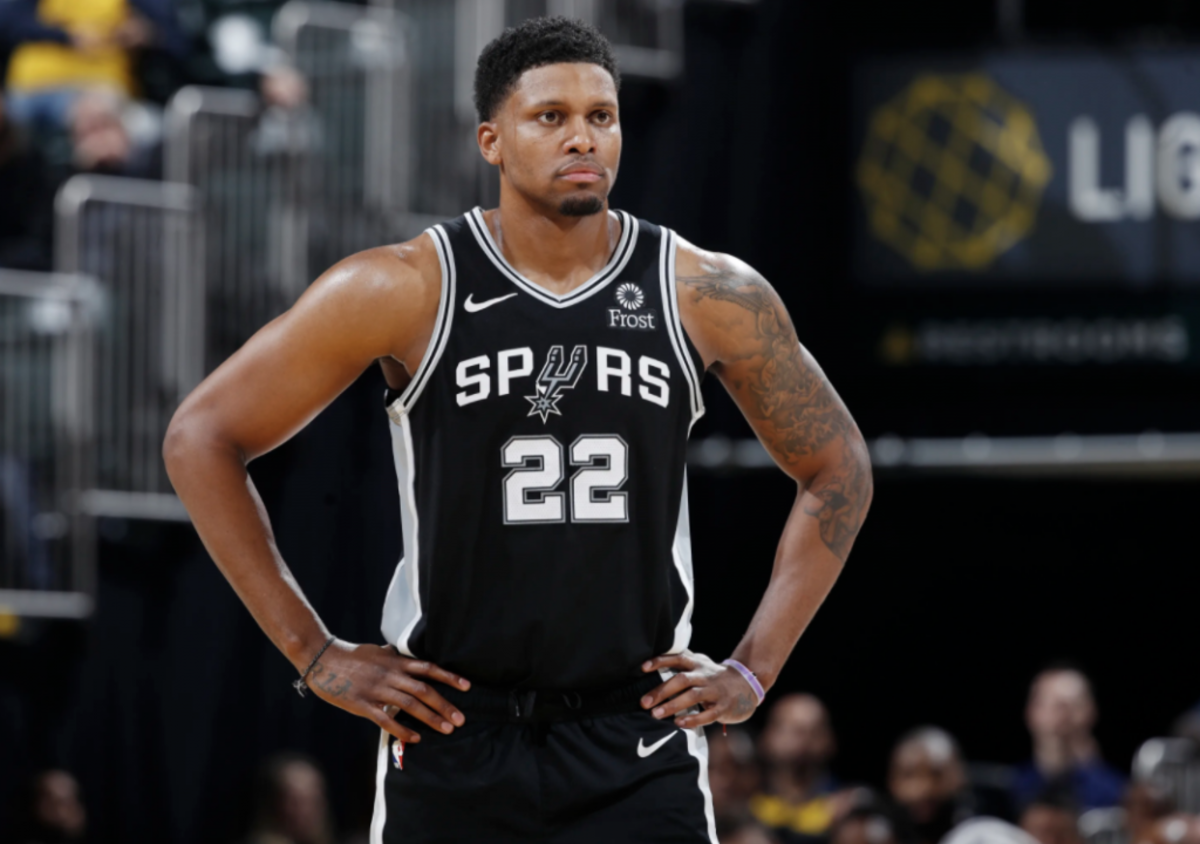 Trade Package: Kelly Olynyk, 2025 second-round pick for Rudy Gay
Rudy Gay is not the player he was in Memphis a decade ago, but he is a very capable scorer and athlete who can defend multiple positions. Gay seems happy in San Antonio, but clearly, he belongs somewhere he can compete for a chip as he nears the final stages of his career.
Rudy Gay with the Heat makes a ton of sense because he can run the floor with the guards, post up on offense, and can hit the outside shot. The Heat could use fresh blood and Gay's athleticism works well alongside Bam Adebayo, so the swap for Olynyk makes a ton of sense for Miami.
4. Buddy Hield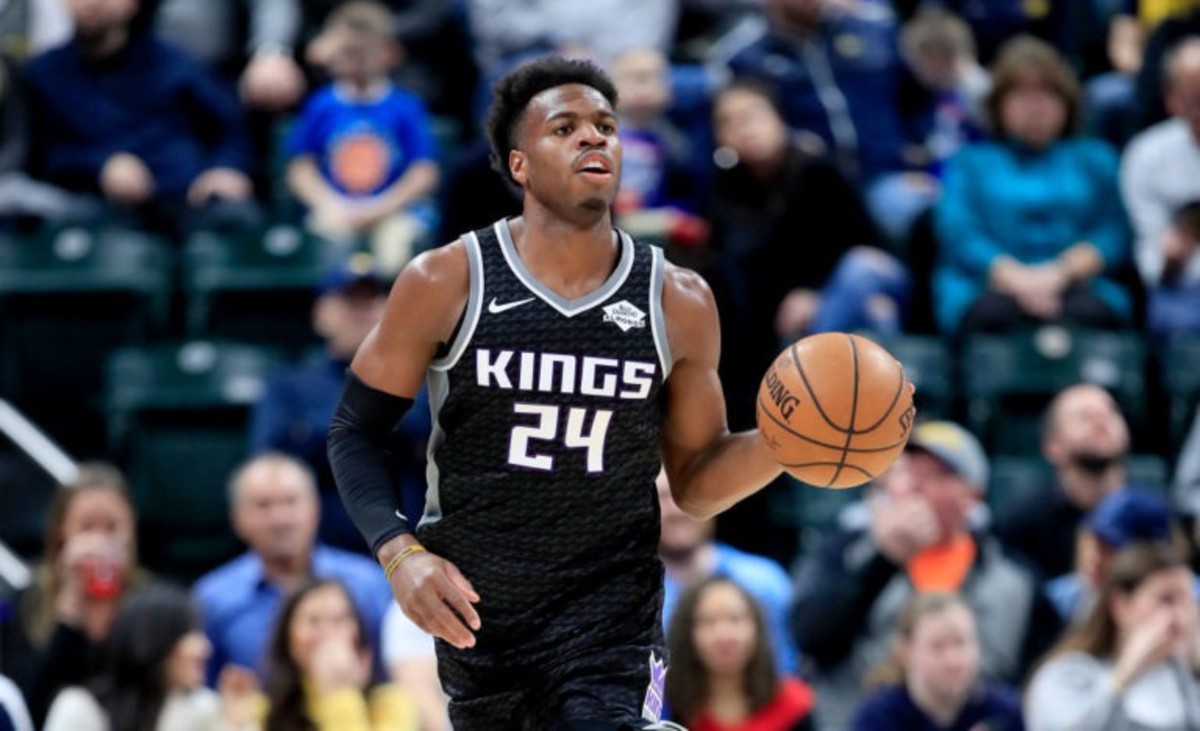 Trade Package: Andre Iguodala, Kelly Olynyk, 2025 first-round pick for Buddy Hield
Buddy Hield is a sharpshooter at heart, and the Heat could lure him by swapping two key players and a first-rounder for him. Hield shoots a career 40.6% from three, which means he would make a killing alongside shooters Duncan Robinson and Tyler Herro.
With Butler and Bam getting most of the defenses' attention, Hield could do serious damage from deep. There might be some uneasiness with Hield in Sacramento, as the team is losing games again this season and they have not taken the steps forward needed for a young team. If Miami capitalize on Hield's availability, their offense would get a much-needed boost.
3. Blake Griffin
Buyout
Blake Griffin is having the worst season in his career, but he will always be a threat to score and be an offensive threat with his passing. Griffin will sit out until the Pistons trade him or buy him out, meaning the Heat need to monitor if the latter happens. Griffin and Bam is a dominant low-post pairing and even if Griffin comes off the bench to start, he is a major addition for Miami as they look to make the Finals again.
The Heat cannot trade for Griffin due to his max salary this season, but a buyout should be the dream scenario for Miami fans. With a former All-Star like Griffin in the lineup, Miami have a legitimate shot at the Brooklyn Nets to come out of the East.
2. Andre Drummond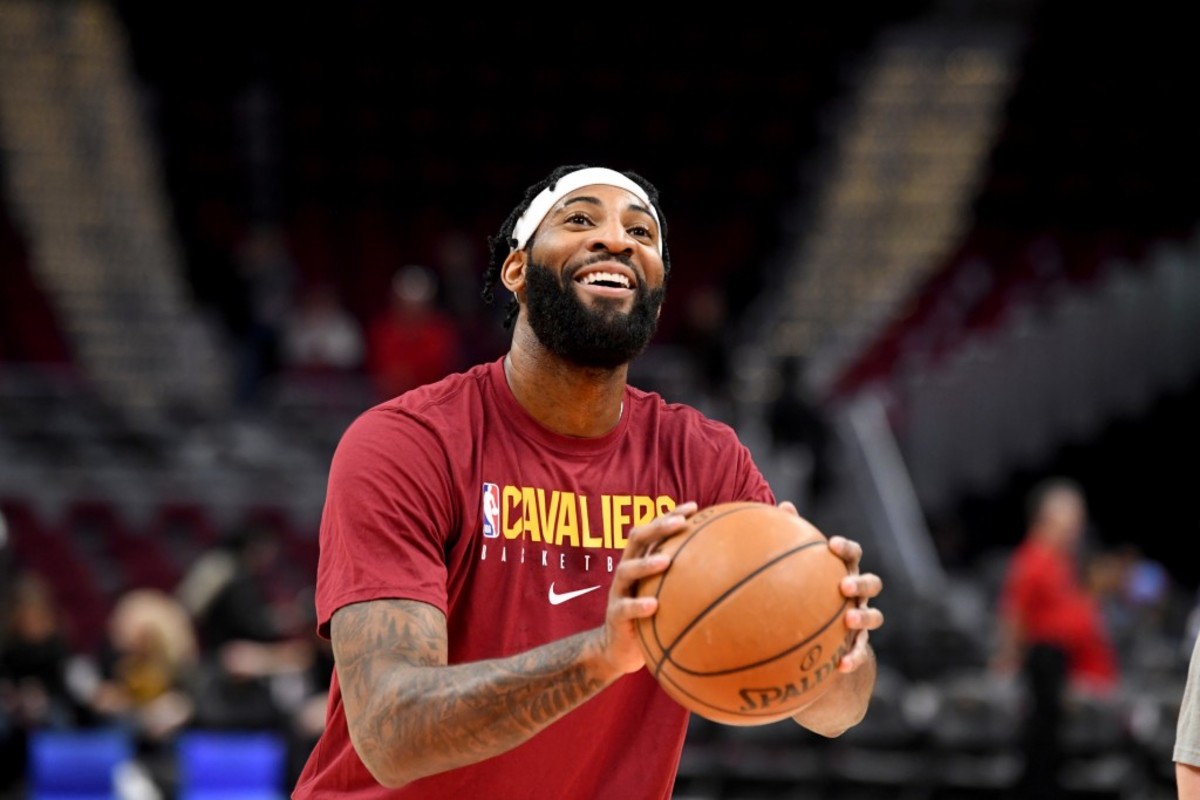 Buyout
The Miami Heat already have an All-Star center in Bam Adebayo, but the more the merrier. Bam can actually spread the floor, which means he offers more of a versatile game than Drummond. Drummond's rebounding and post-defense are traits that can help any team get back to the Finals, even if he plays a smaller role than normal.
Drummond is currently 2nd in the league in rebounds and he has been the best rebounder in the league over the past few years. A rotation of Adebayo, Drummond, and even Kelly Olynyk is a trio of bigs that will be very difficult to match up with. Especially when handling the likes of Anthony Davis in Los Angeles, Drummond would be a God-send.
1. Bradley Beal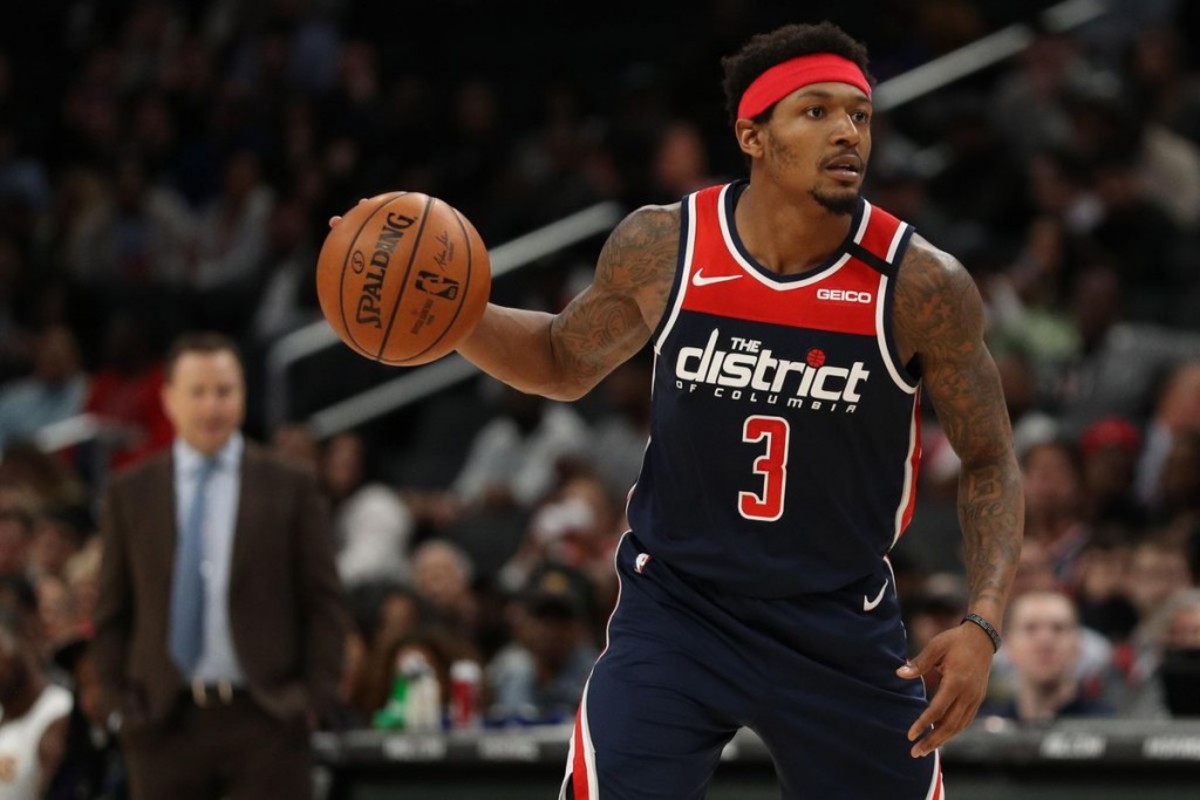 Trade Package: Andre Iguodala, Tyler Herro, Duncan Robinson, Kelly Olynyk for Bradley Beal
Without a doubt, the best target for the Miami Heat is Bradley Beal. Beal is scoring 32.8 PPG this season and has consistently been the best offensive player in the league. Beal is a force on offense, and his improvements over the past 2 years have been incredible to watch.
The Heat might want to keep Tyler Herro and Duncan Robinson for the future, but a player like Beal doesn't come around often. A Big Three of Butler, Adebayo, and Beal puts them 2nd in the East in terms of talent on paper behind Brooklyn, which greatly improves their chance to repeat an NBA Finals appearance.
Next
NBA Rumors: 7 Best Big Men For The Los Angeles Lakers
Creating The Perfect Small Forward In The NBA Right Now: LeBron James' IQ, Kevin Durant' Shooting, Kawhi Leonard' Defense
If LeBron James Beats The Brooklyn Nets In The NBA Finals, He Will Be The GOAT
10 NBA Superstars Who Forced A Trade: Anthony Davis To Lakers, Kawhi Leonard To Raptors
Re-Drafting The 2016 NBA Draft Class: Lakers, Celtics And 76ers Made The Perfect Selections