When it comes to loving our favorite player, we as fans tend to divide ourselves among who is the best on the team. Even outside the internal debate, we find ourselves debating if we like a player or not even if we have never seen them actually play. That is what brings excitement to the league each year.
For NBA superstars, we are mesmerized. A player doesn't have to be the best player on our favorite team for us to love them. We have seen the highlight reels, the flashy dunks, and the deep shots. We follow their social media accounts and try to get to know the person that we normally never get to meet face to face. With that said, here are the most beloved players from each NBA team.
Atlanta Hawks – Trae Young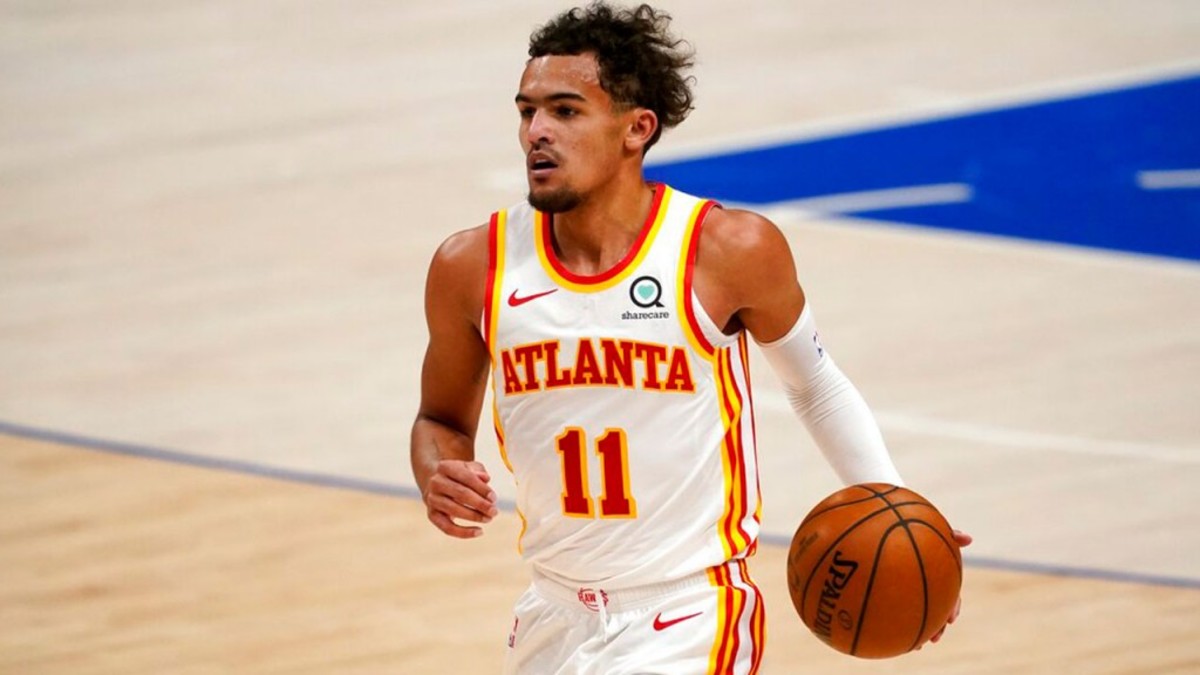 Young is very easy to like because he has the range and makes incredible passes. Even though it can average close to 25 points per game, he is a very unselfish player. Young had a strong following before he ever set foot on an NBA floor. At Oklahoma, Young finished his freshman regular season leading the country in points, assists, points per game (27.4), assists per game, and assist percentage. He broke the Big 12 record for points by a freshman player (848), which was originally held by Kevin Durant and Michael Beasley. Now that he is performing the same way that he did in college, it's hard not to like him.
Boston Celtics – Jayson Tatum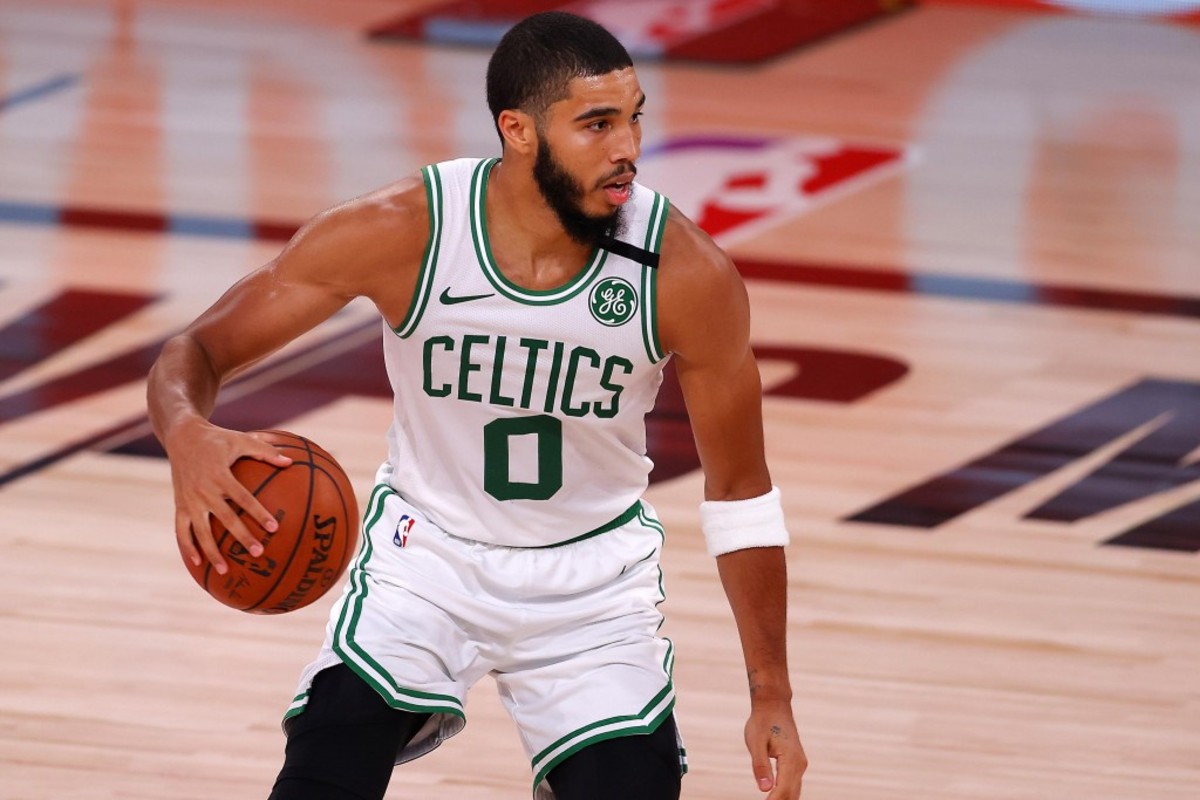 Tatum appears to be the closest player to Paul Pierce we have seen since "The Truth" was traded nearly 10 years ago. Pierce is to this day one of the most beloved Celtics players of all time. Tatum is averaging 26.1 points, 7.1 rebounds, and 4.6 assists this season, all career highs. This is coming off signing a max-level contract. A lot of the time we see these big deals and then a lapse in production. It was quite the opposite when it came to Boston's superstar in the making.
Brooklyn Nets – Kyrie Irving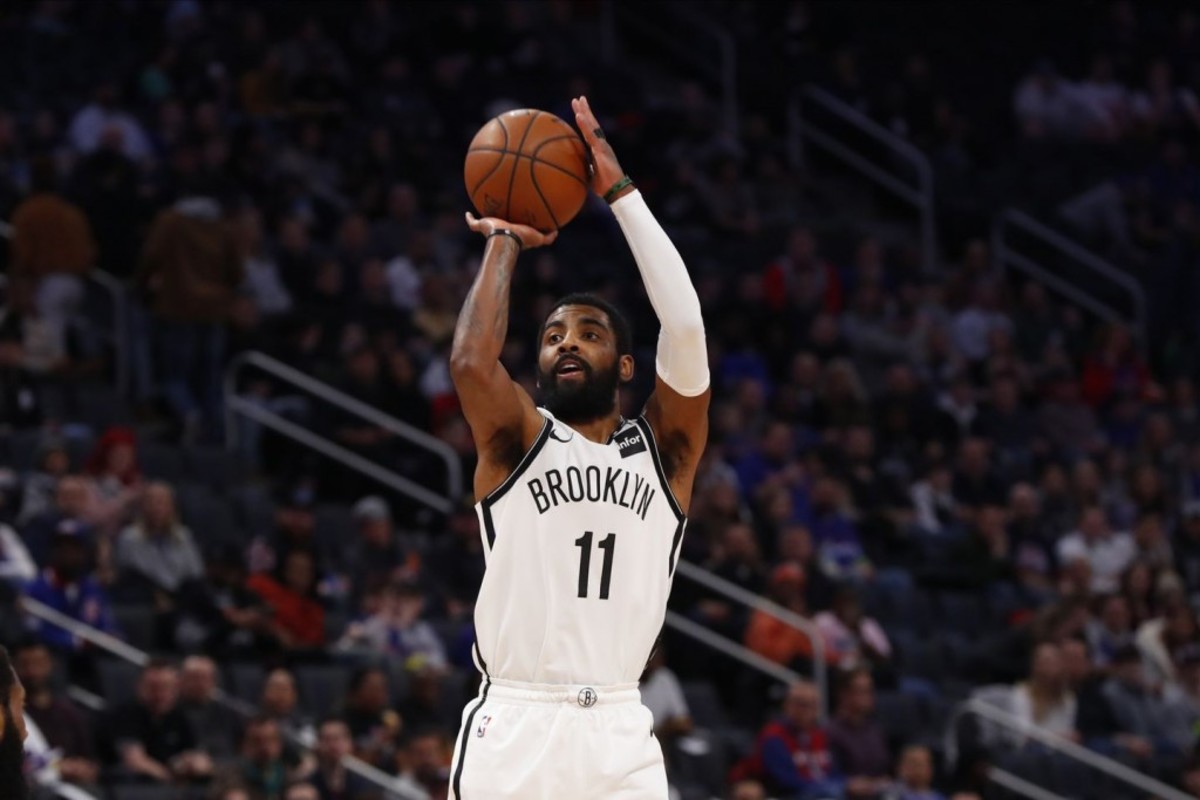 When reading this, you might wonder how is this possible? Irving nearly quit the Nets and missed seven games worth of action away from the team until the Nets traded for James Harden. Irving is pretty likable when you think about it. For starters, he can score 40 points on any given night and has some of the best handles in the league. Outside of the NBA, Irving was one of the few players to recently discuss mental health and take action on it. For that, we should applaud him for taking the time to sort out his happiness.
Charlotte Hornets – LaMelo Ball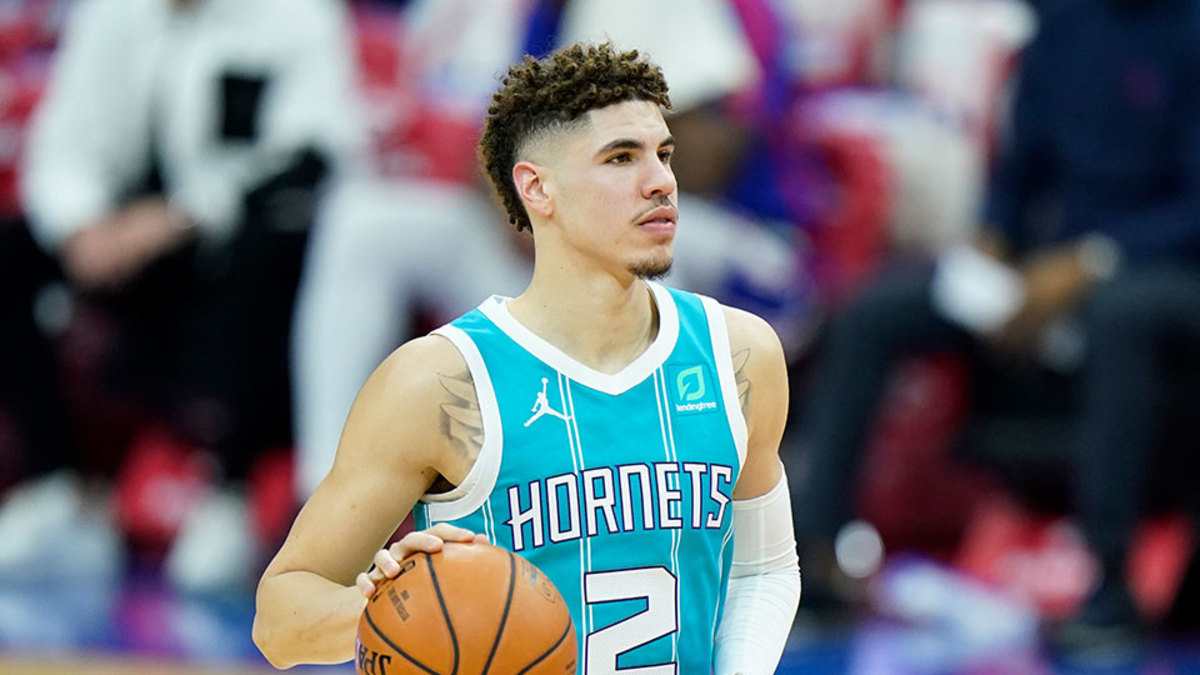 When a 19-year old finishes with a triple-double in-game and sets the record for the youngest player to accomplish that feat, there's no way you can send hate this way. Ball is going to become the face of the Hornets in about a year. He has a very high ceiling and is the most hyped prospect since Kemba Walker, who is the all-time leader in points for the franchise. When the Hornets start contending, he will be a huge reason why.
Chicago Bulls – Zach LaVine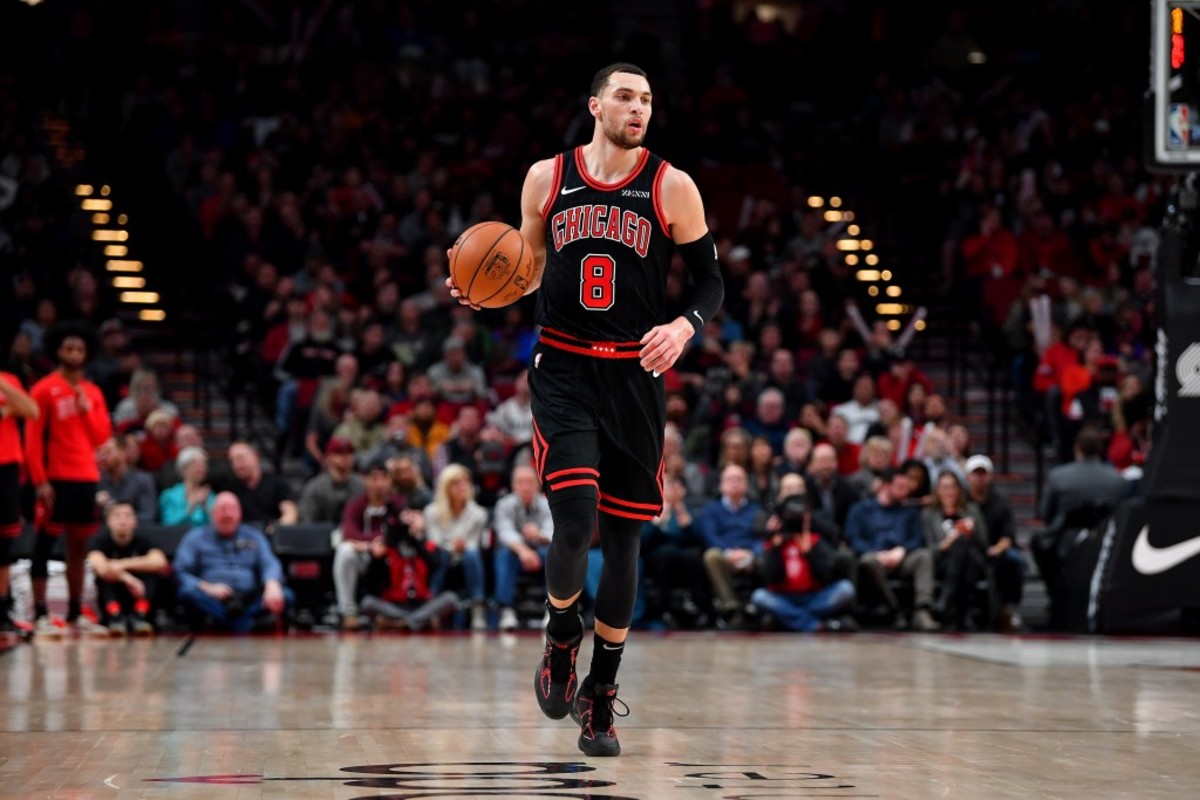 The words offense and LaVine are synonymous these days. The Bulls are only relevant because LaVine keeps the Bulls in ballgames. LaVine is on pace to make his first All-Star appearance of his career. That has everything to do with his offensive abilities, traits that we haven't seen since Derrick Rose was in his prime. The high-flying dunks, warp speed in the lane and clinching big shots make LaVine the face of the Bulls.
Cleveland Cavaliers – Collin Sexton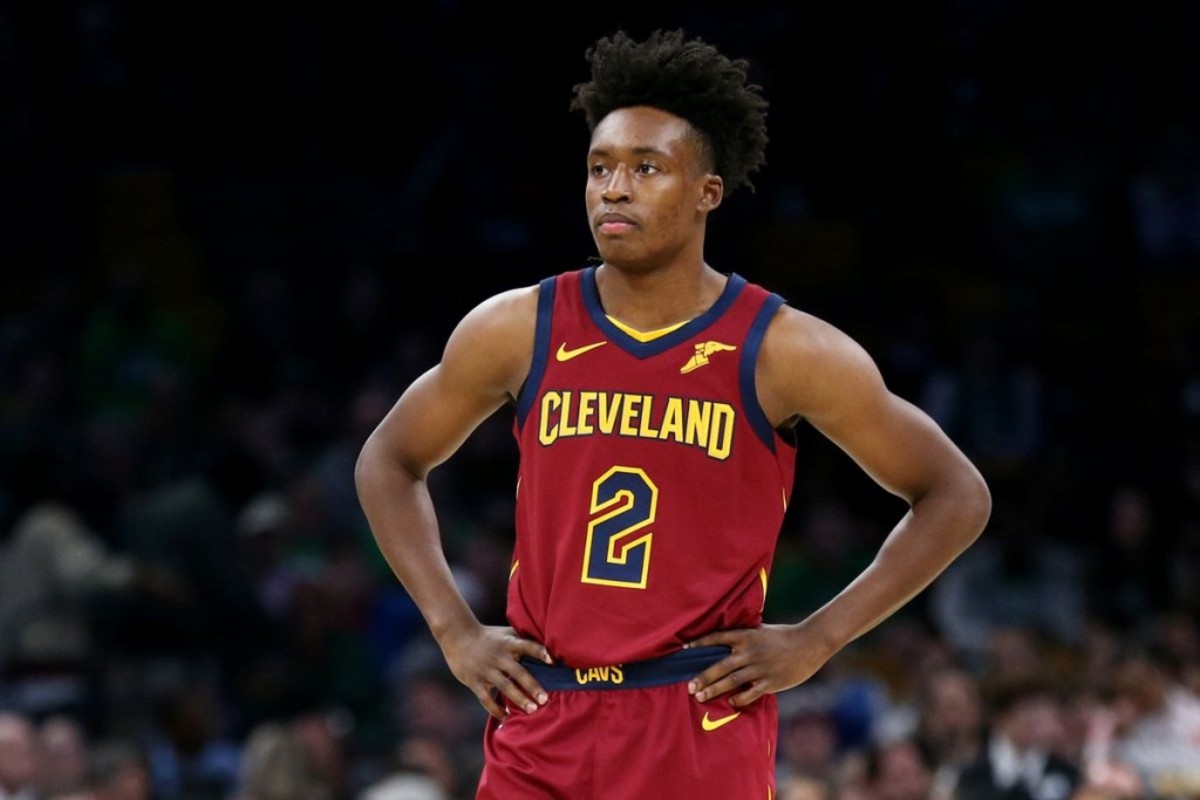 When LeBron James left for the Los Angeles Lakers, the Cavaliers selected Sexton in the first round. He was almost like a consolation prize when James bolted for greater pastures. With that said, Sexton will be a future leader of this team. He has faced the third year with disappointing team results but his game has transcended towards looking like Kemba Walker. Sexton keeps the Cavaliers in games offensively. With Kevin Love out with injuries half the time and Andre Drummond out the door, Sexton is the true face of the franchise.
Dallas Mavericks – Luka Doncic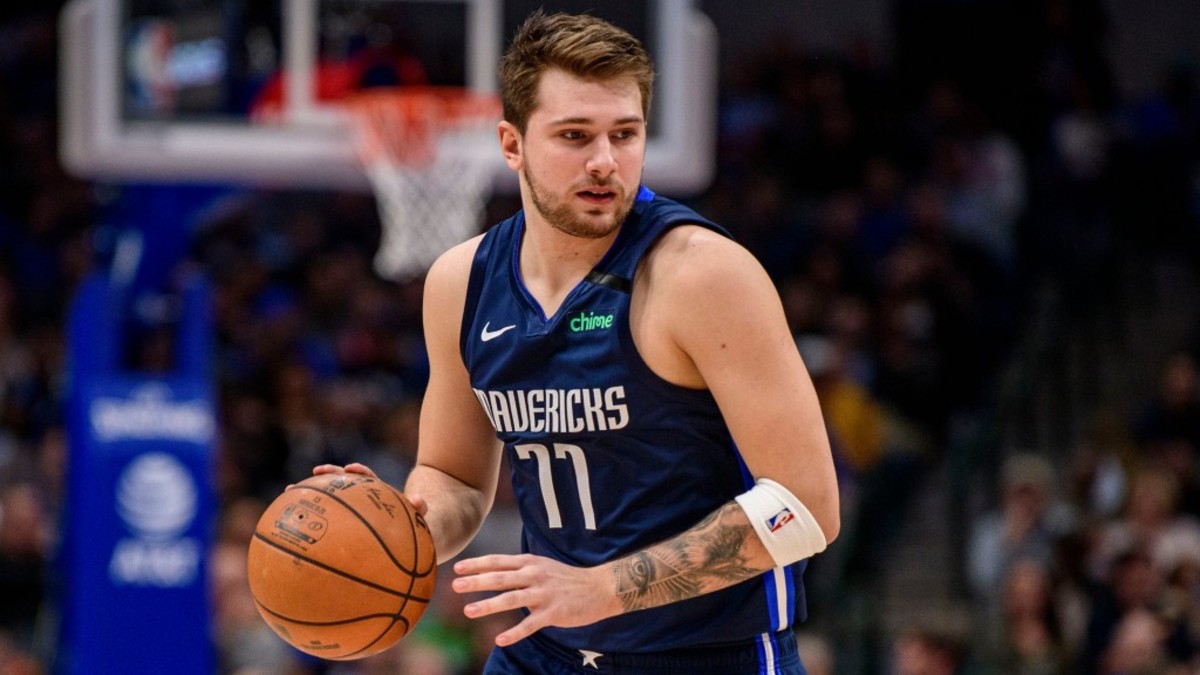 If anyone was watching the Boston Celtics and Dallas Mavericks play on Tuesday night, Doncic reminded everyone of why he is so loved in Dallas. Doncic is a threat anywhere on the court. No lead is safe until triple zeros are hung on the scoreboard. Doncic already owns the record for triple-doubles in Dallas and he is just 21 years old. There is no other young sensation in the world right now.
Denver Nuggets – Nikola Jokic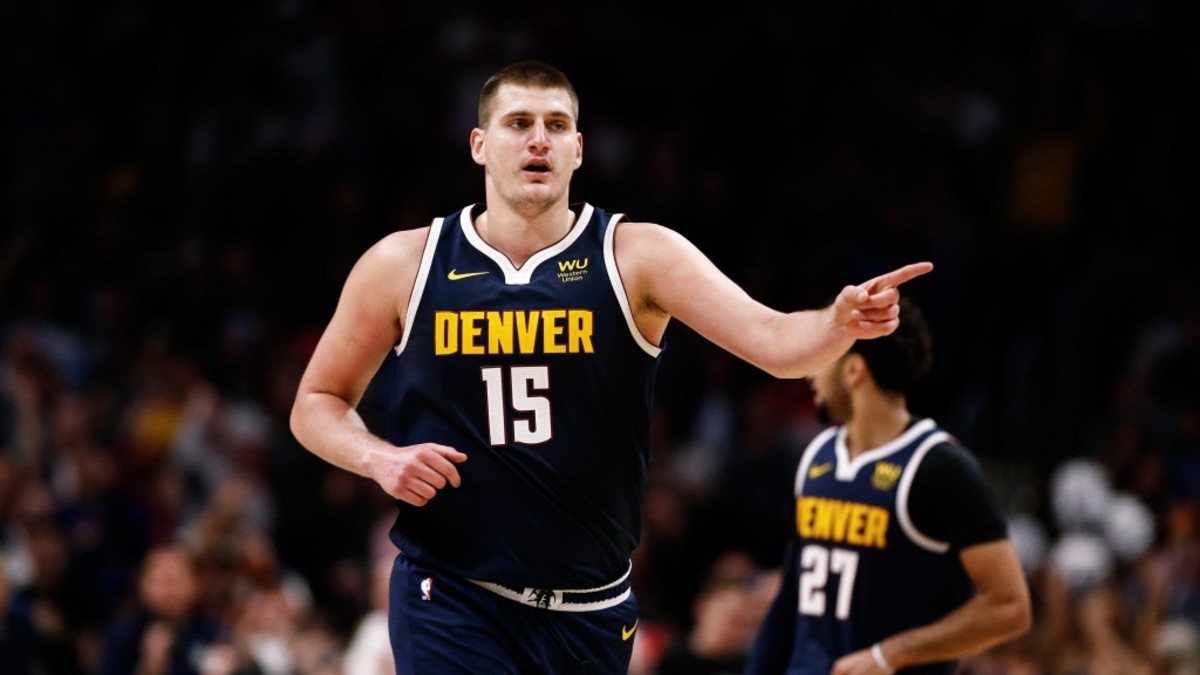 For starters, Jokic has the coolest nickname in the league in "The Joker." Jokic brings an underdog story to the table. He was a second-round pick that has blossomed into an NBA star and triple-double threat. He's not your typical post player as he can pass, dribble, and shoot. Jokic is a 7-foot closer and a unicorn at the position.
Detroit Pistons – Jeremi Grant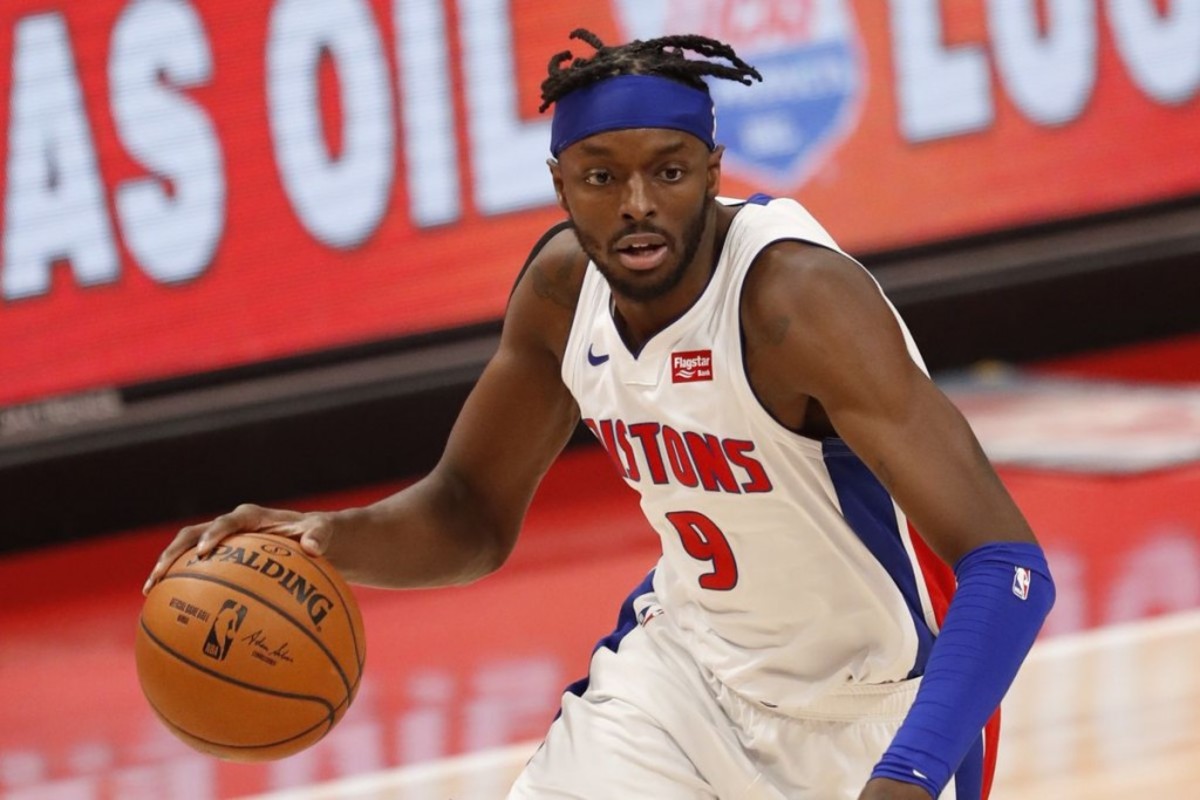 On February 17th, Grant scored his first career 40-point game with a 43-point effort against the Chicago Bulls. Even though the Pistons lost, Grant has consistently played at a high level all season for a team that could get the No. 1 overall pick this year. Grant is a heavy favorite for Most Improved Player of the Year with his 23.3 points per game, which is nearly 11 points more than last season. With Blake Griffin out the door, Grant is the new face of this franchise until a young superstar comes to town.
Golden State Warriors – Klay Thompson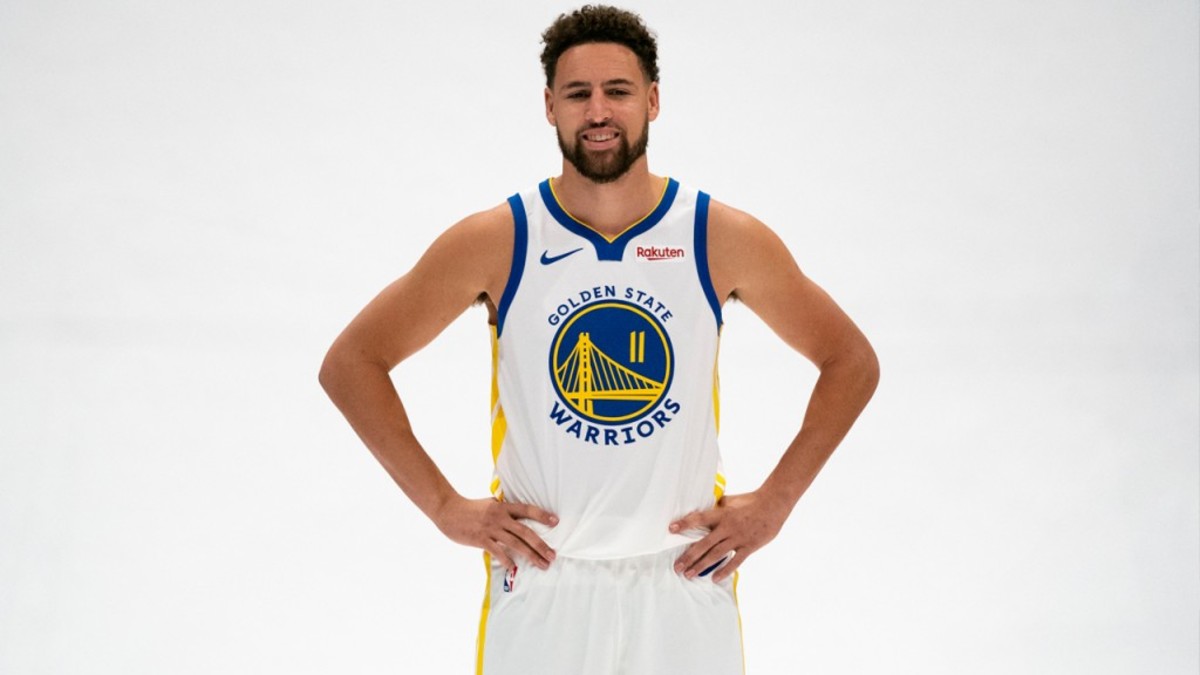 Steph Curry could easily take this position for many reasons, but we are going to go with Klay Thompson for now. Thompson is potentially the best two-way player in the league when he is healthy. Out of college, we expected to see Curry play at this superstar level. When the Warriors drafted Thompson No. 10 overall, we didn't expect him to become the second "Splash Brother." Along with his outside shooting and defensive tenacity, we forget that he is one of the toughest players on the floor. Remember the NBA Finals when he tore his Achillies and still walked to shoot the free throws? We do.
Houston Rockets – John Wall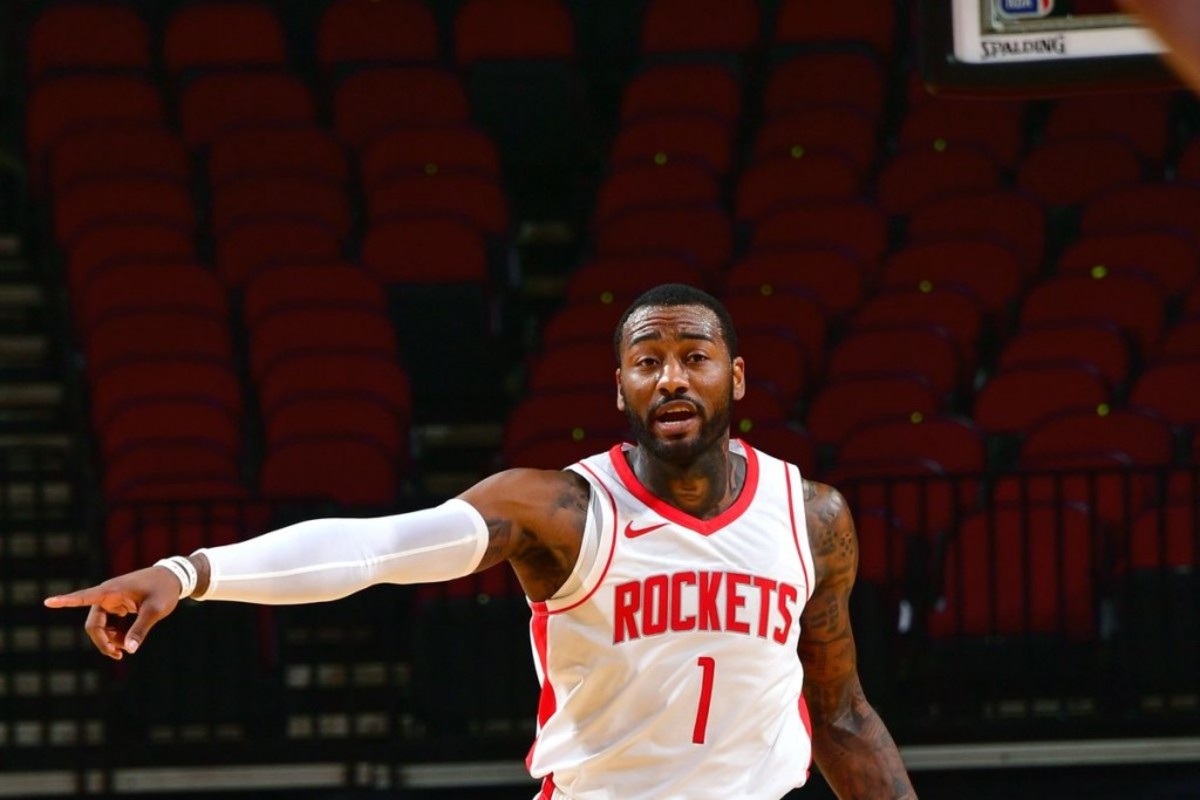 2010 No. 1 overall pick was likable when he played in Washington. If it wasn't for an injury that cost him last year, Wall would likely be rocking six straight All-Star appearances. Wall has averaged over 10 assists three times in his career, making him one of the most dangerous passers in the league. As Wall continues his comeback season, everyone in Houston can appreciate his abilities.
Indiana Pacers – Myles Turner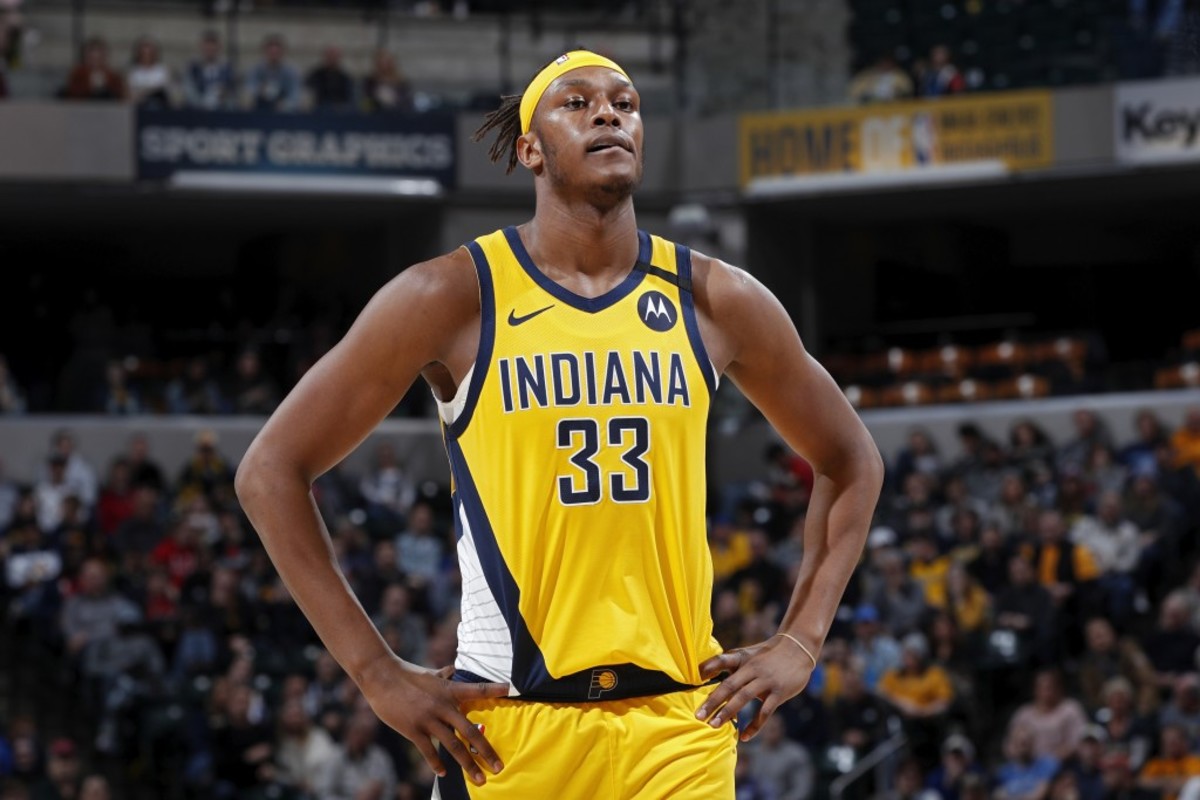 Turner brings excitement to the floor because of his shot-blocking skills. Turner currently leads the league with blocks per game (3.5), once recording an 8-block game against Houston. While the defense has typically taken a backseat to offense in the modern era of the NBA, Turner has kept the idea prevalent in Indiana. When the Pacers were in contention, Roy Hibbert was a beloved Pacer. Turner is a more-skilled version of the former All-Star center.
Los Angeles Clippers – Kawhi Leonard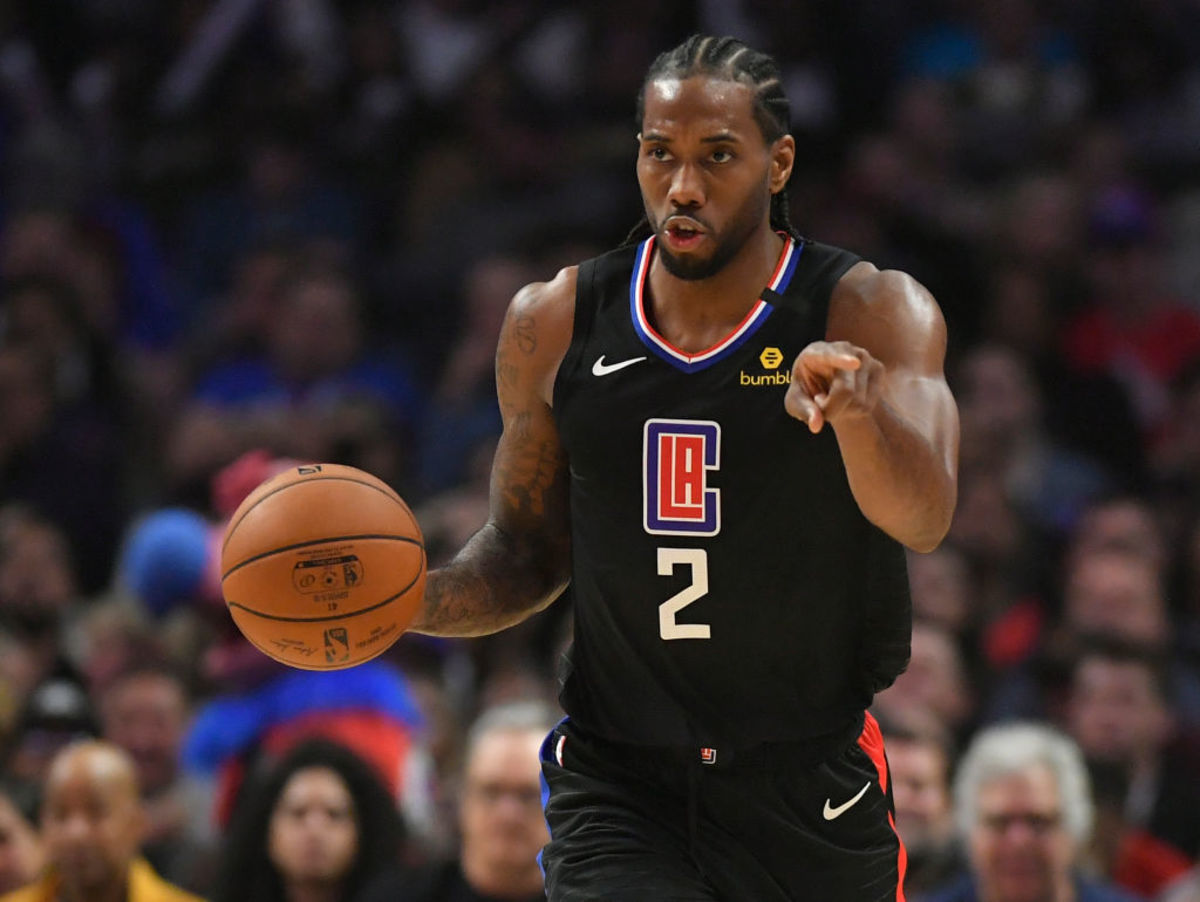 "The Claw" is the closest player to Kobe Bryant that the Clippers have ever had. After leading Toronto to an NBA championship, Leonard began his quest to lead the Clippers to their first NBA championship. While the team came up short, Leonard doubled-down and spent time building chemistry with Paul George. A three-time Defensive Player of the Year, Leonard is the best two-way player in the NBA right now.
Los Angeles Lakers – LeBron James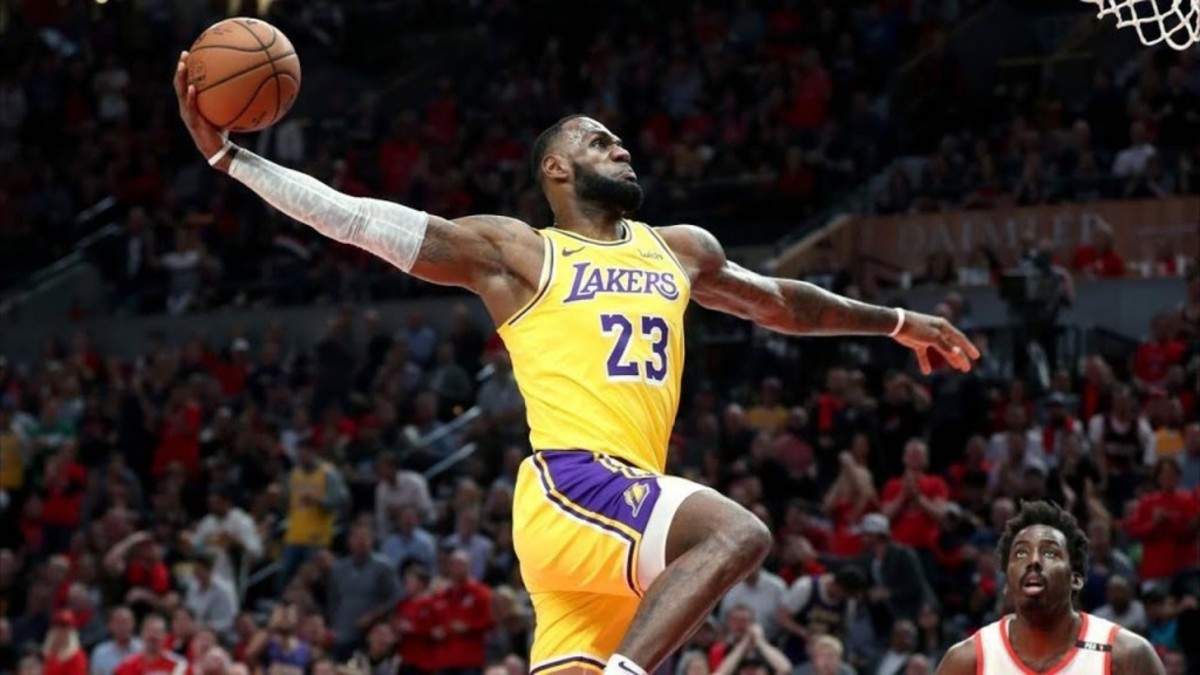 It only took two years for LeBron to follow through with his mission. When he left Cleveland, he wanted to solidify his legacy and join the greats like Magic Johnson, Kobe Bryant, and Shaq as championship winners with purple and gold. When LeBron isn't on your team, he is easy to hate. Since he is playing for the Lakers, of course, he is beloved.
Memphis Grizzlies – Ja Morant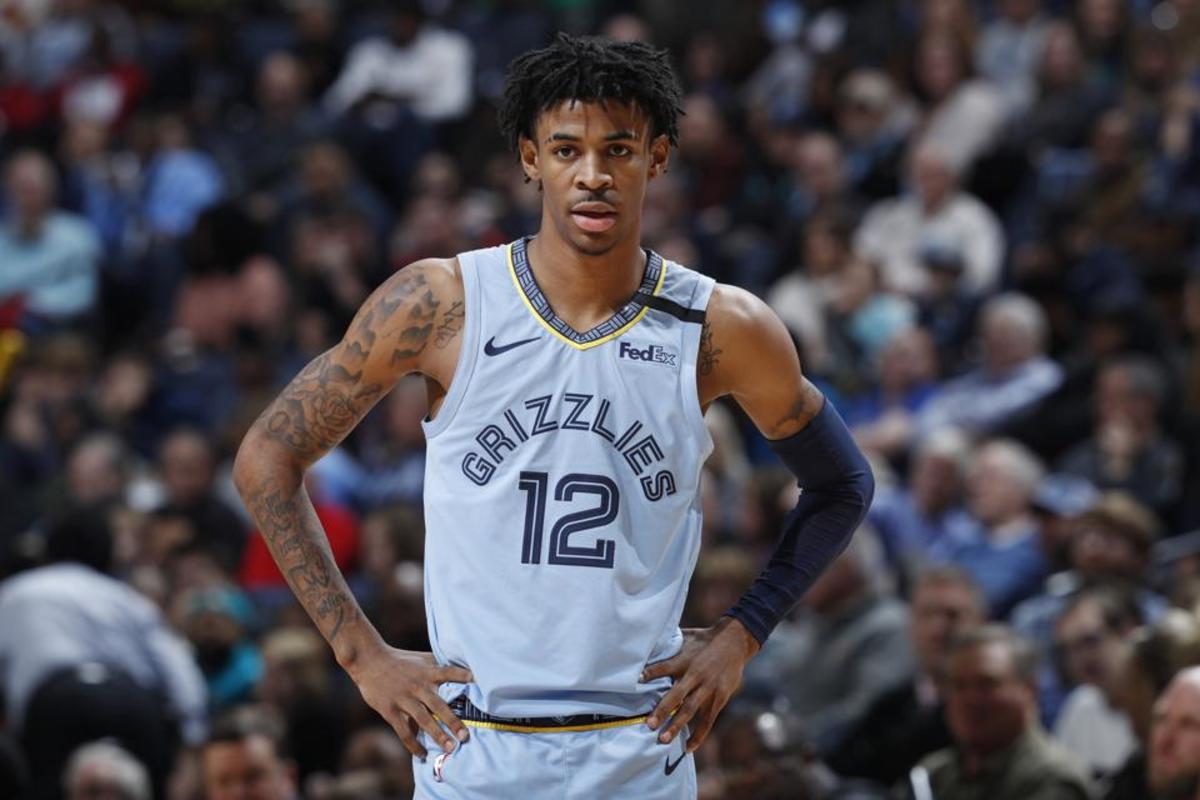 The best moment of Morant's season last year wasn't the highlight-reel dunks. It wasn't the dazzling passes or clinching buckets. Heck, it wasn't even his performance in the NBA play-in game where he nearly single-handedly led the Grizzlies over the Trail Blazers. It was when Morant found out he won Rookie of the Year and the video of him celebrating with his daughter circulating on social media. Morant loves basketball, but he also loves his family. That right there is something special for a player that is just 21 years old.
Miami Heat – Jimmy Butler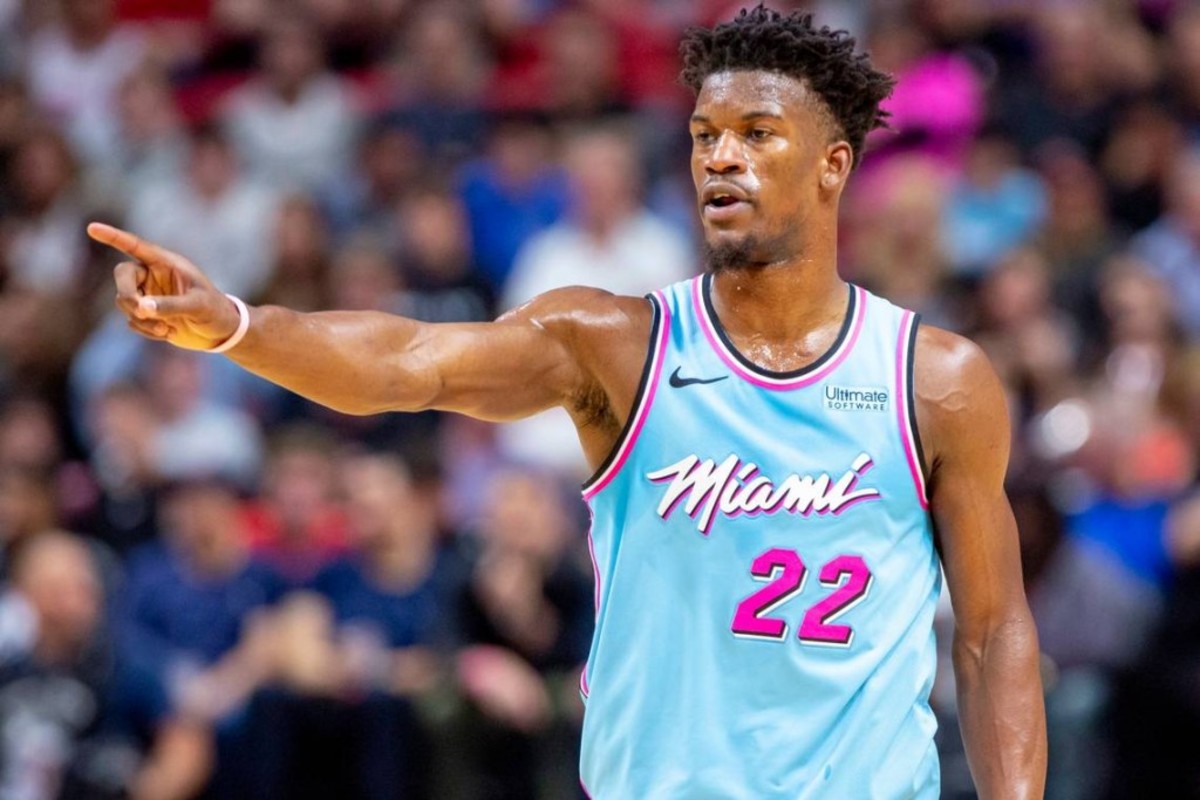 Butler owns a great "feel good" story of his own. He was once homeless, not considered a Division I prospect, and had to fight his way to becoming an NBA All-Star. What makes Butler so likable is his attitude. It's the closest resemblance to Michael Jordan that we have seen since Kobe Bryant last played. Butler seeks, no demands, perfection in practice and on the floor. He is rarely goofing off and has proven to be one of the best leaders in the game. Without Butler, the Heat do not make the NBA Finals last season.
Milwaukee Bucks – Giannis Antetokounmpo
It's pretty hard to hate a back-to-back MVP winner, who is contending for his third straight trophy. When Giannis signed his supermax, there was somewhat of shock around the league. Milwaukee is not considered a large market and he was going to try and be pried away by the likes of the Clippers and Warriors if he didn't resign. Instead, Giannis chose to stay and bring Milwaukee their first championship since the days of Kareem Abdul-Jabbar.
Minnesota Timberwolves – Karl-Anthony Towns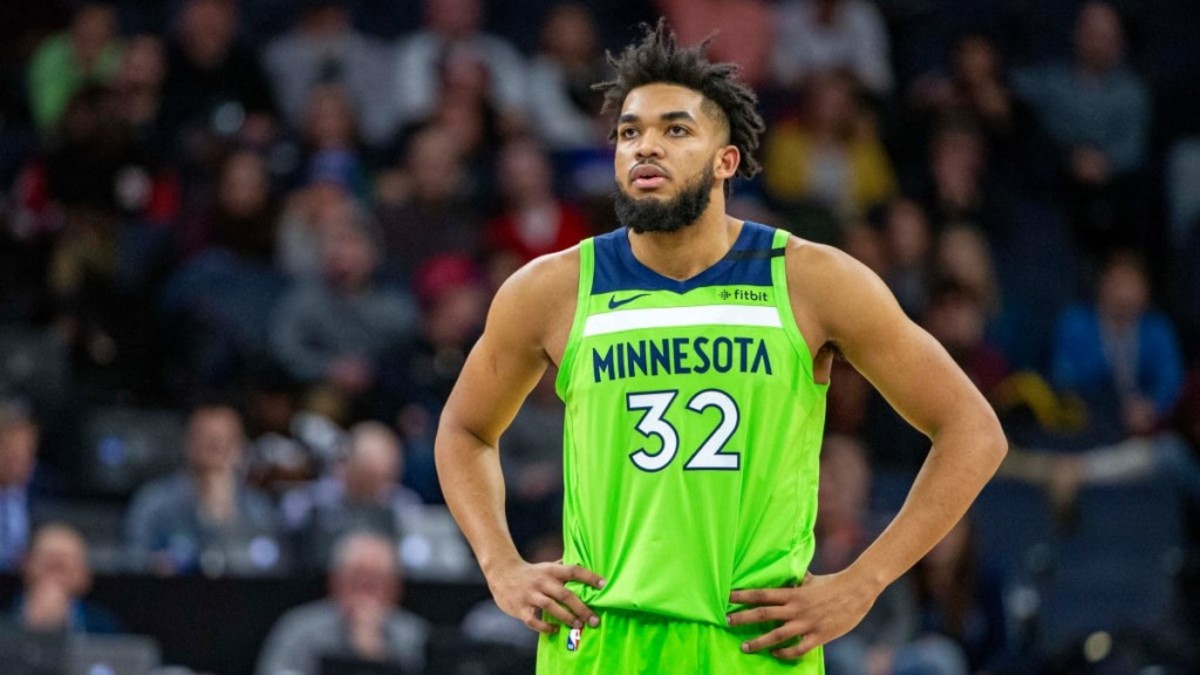 Where would the Timberwolves be without Towns? Even with Towns, the Timberwolves are the worst team in the NBA and are on pace to gather the No. 1 overall pick in the draft for a second-straight season. Towns are the only player that can score at a high rate and rebound on the other end. Outside of basketball, Towns has dealt with hardship due to COVID, losing multiple family members, and his mother. It makes him relatable to the common fan.
New Orleans Pelicans – Zion Williamson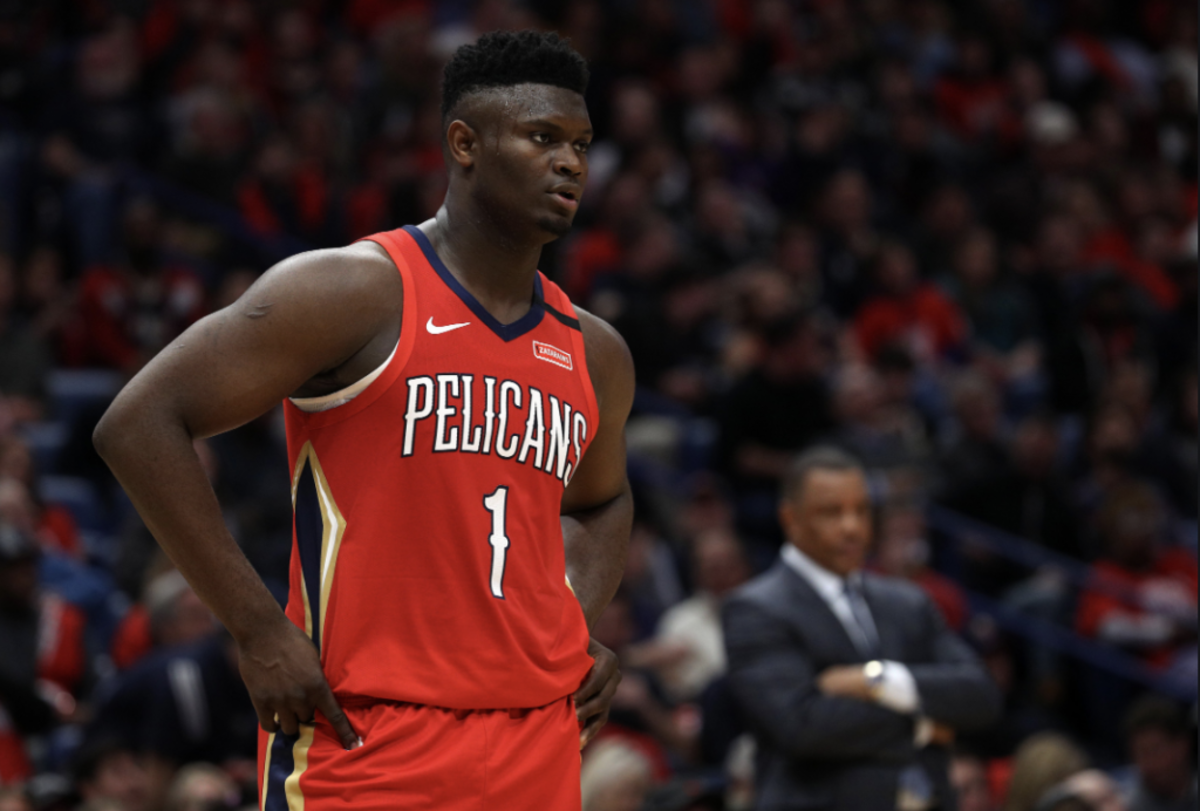 Coming out of high school, Williamson was tagged as the second coming of LeBron James. Then, Williamson dazzled fans at Duke before being taken with the No. 1 overall pick in 2019. In limited action, Williamson showed us what he had been doing all those years in high school. Williamson might be the quickest 6-foot-7, 283-pound player we have ever seen. How he carries himself athletically should make us feel jealousy. Instead, all we feel is love.
New York Knicks – Derrick Rose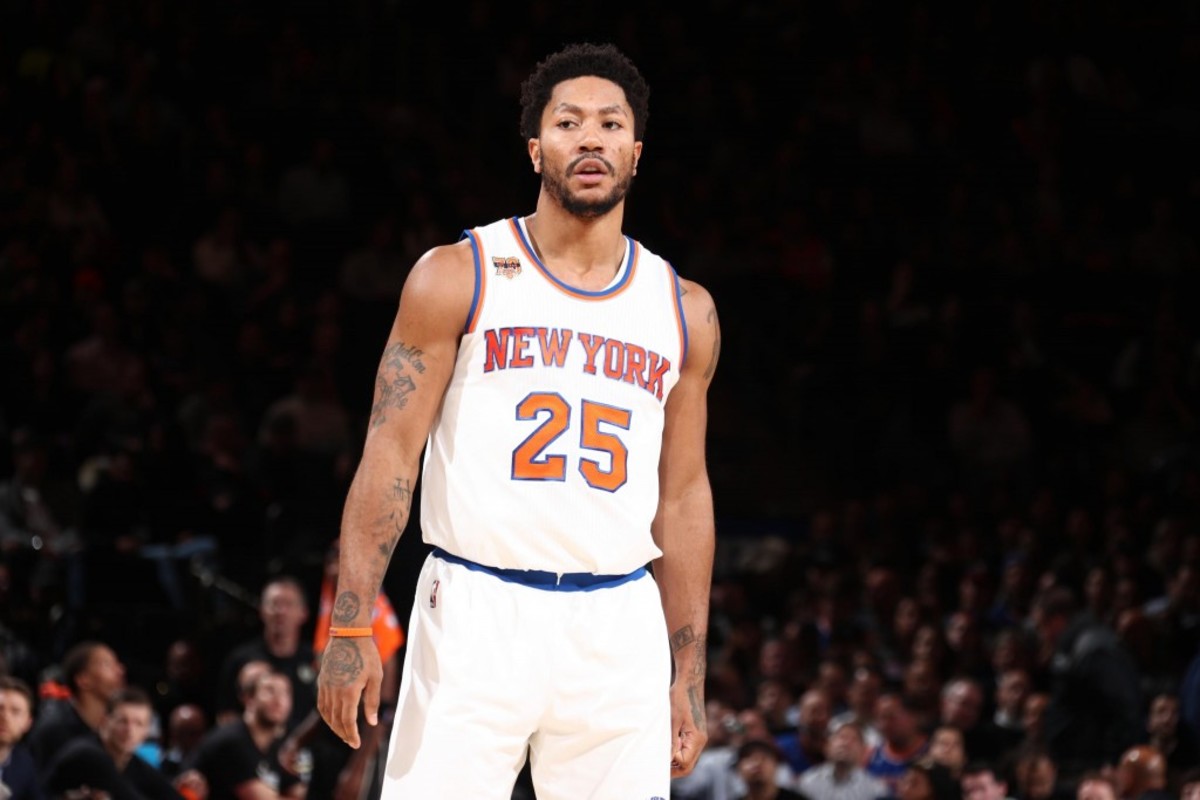 Rose is the youngest MVP in NBA history. Ever since sustaining two devastating injuries, he has not been the same explosive player he was 10 years ago. There are plenty of fans that remember the young, Chicago native that dazzled Bulls fans. If Rose never got injured in 2011, the Bulls might have won an NBA championship. There isn't an NBA fan in the world that doesn't want to see Rose win a championship one day.
Oklahoma City Thunder – Shai Gilgeous-Alexander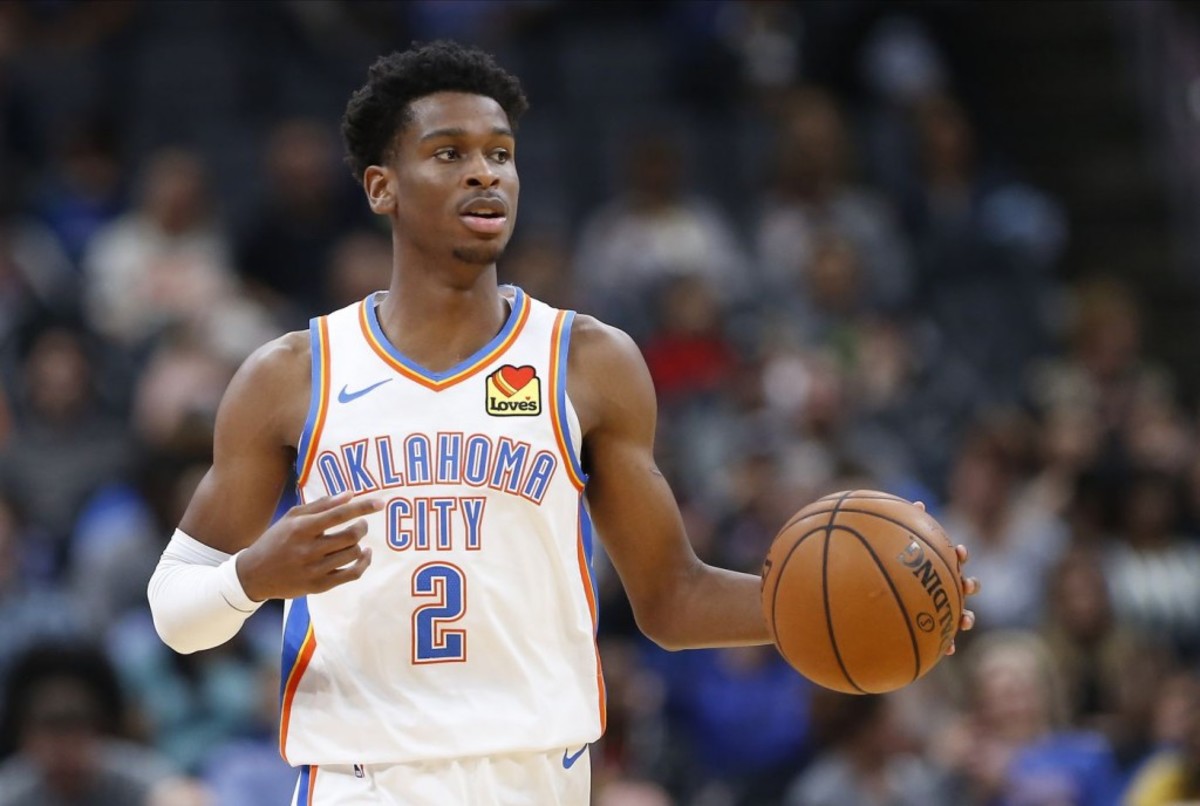 The 22-year old didn't want to become the face of the franchise this soon but that's what happens when Chris Paul, Steven Adams, and Dennis Schroder all leave. Gilgeous-Alexander has superstar potential, averaging 22.5 points, 6.5 assists, and 5.5 rebounds per game. For 11-17, the Thunder are competitive, which is a complete surprise. A lot of that has to do with Gilgeous-Alexander leading the charge.
Orlando Magic – Nikola Vucevic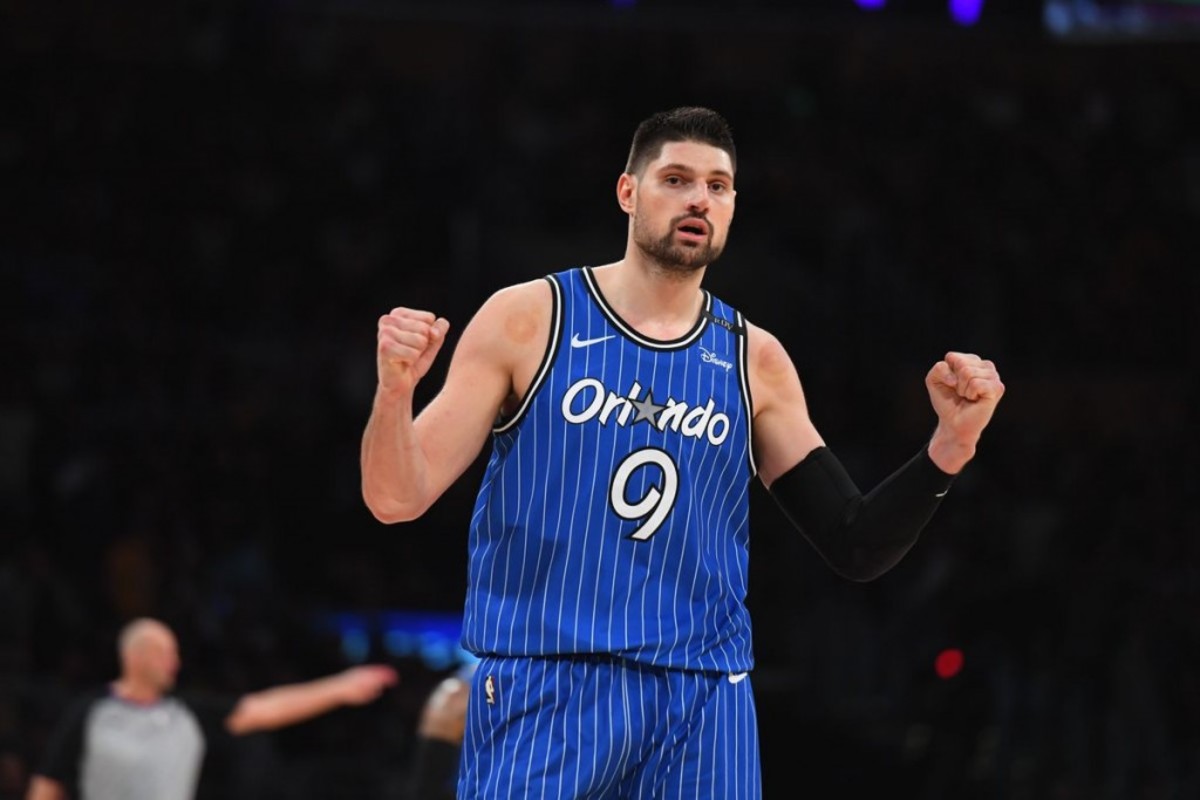 Vucevic has so much loved in Orlando that most fans feel bad for him. The recent All-Star selection is one of the best centers in the league but the Magic have failed to provide a supporting cast. Vucevic will likely never win a championship in Orlando as his prime years are fading fast. With that said, Vucevic works so hard to get a double-double every night, so there is a high respect level in Florida for their big man.
Philadelphia 76ers – Joel Embiid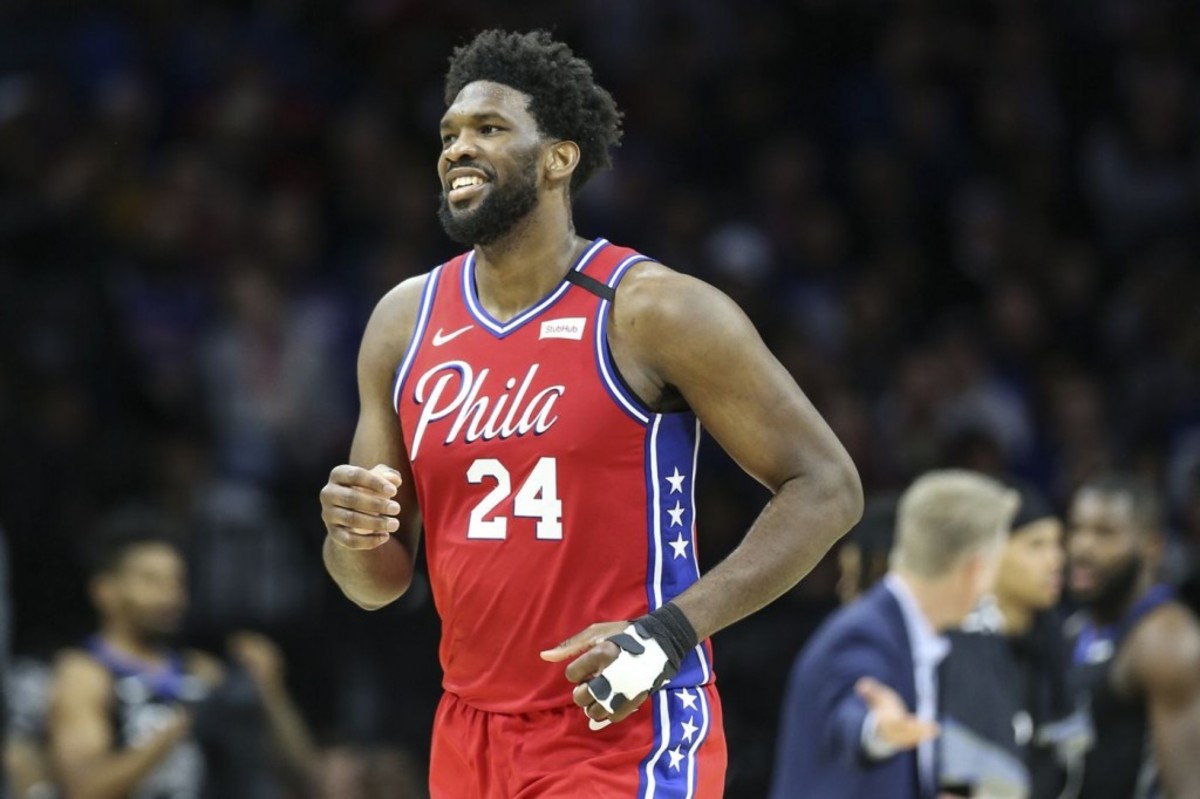 What is it about the Bulls that players record their career-scoring nights? Last Friday, the MVP-candidate recorded the first 50-point game of his career. Embiid is an annual All-Star, but he is also on pace to win Most Improved Player of the Year but also the MVP. His 30.3 points per game are second in the league and his 76ers are No. 1 in the Eastern Conference. Once nicknamed "The Process," this was what Embiid envisioned when the 76ers were contenders and his play has a lot to do with it.
Portland Trail Blazers – Damian Lillard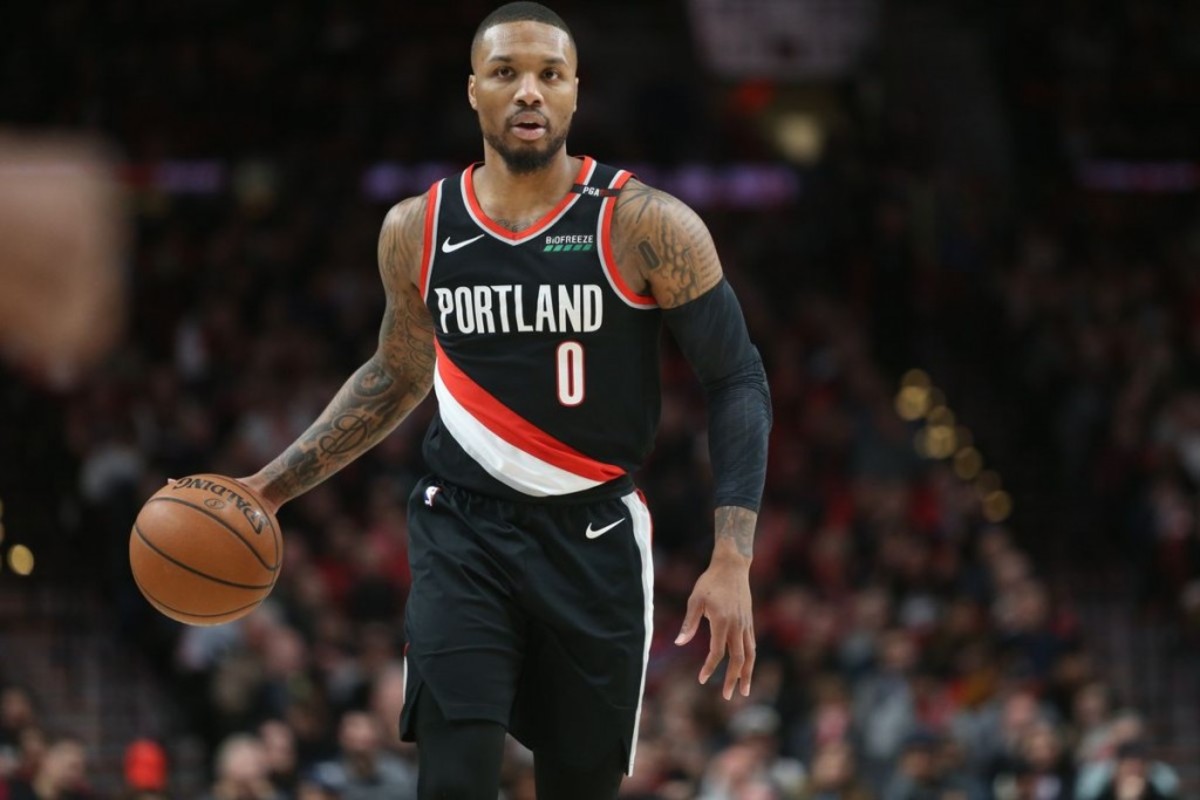 Each year, Lillard brings a tough mentality to the floor. He's one of the shorter players but has the longest range. He was the true MVP of the NBA bubble last year, after he averaged 37.6 points, 9.6 assists, and shot 43.6 percent from the three-point range to lead Portland to a 6-2 record. Now, the Trail Blazers are a top-5 team in the West. Outside of basketball, Lillard is a rapper, known as "Dame Dollar," and has produced a few solid tracks.
Phoenix Suns – Devin Booker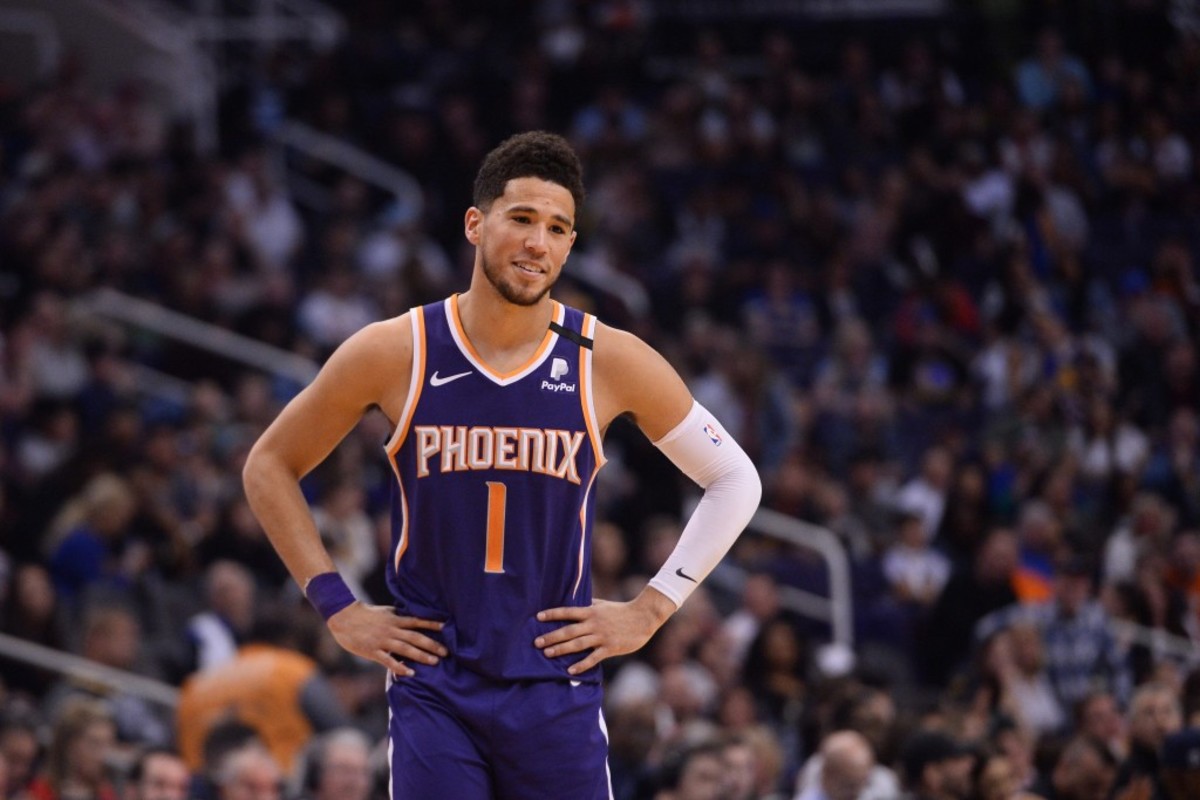 Booker is like Lillard in some ways. Both players are streaky shooters, can close out games, and keep their teams in contention thanks to their offense. Booker is a bargain in Phoenix for the production he gives out. It doesn't hurt that he is currently dating Kendall Jenner either.
Sacrarmento Kings – De'Aaron Fox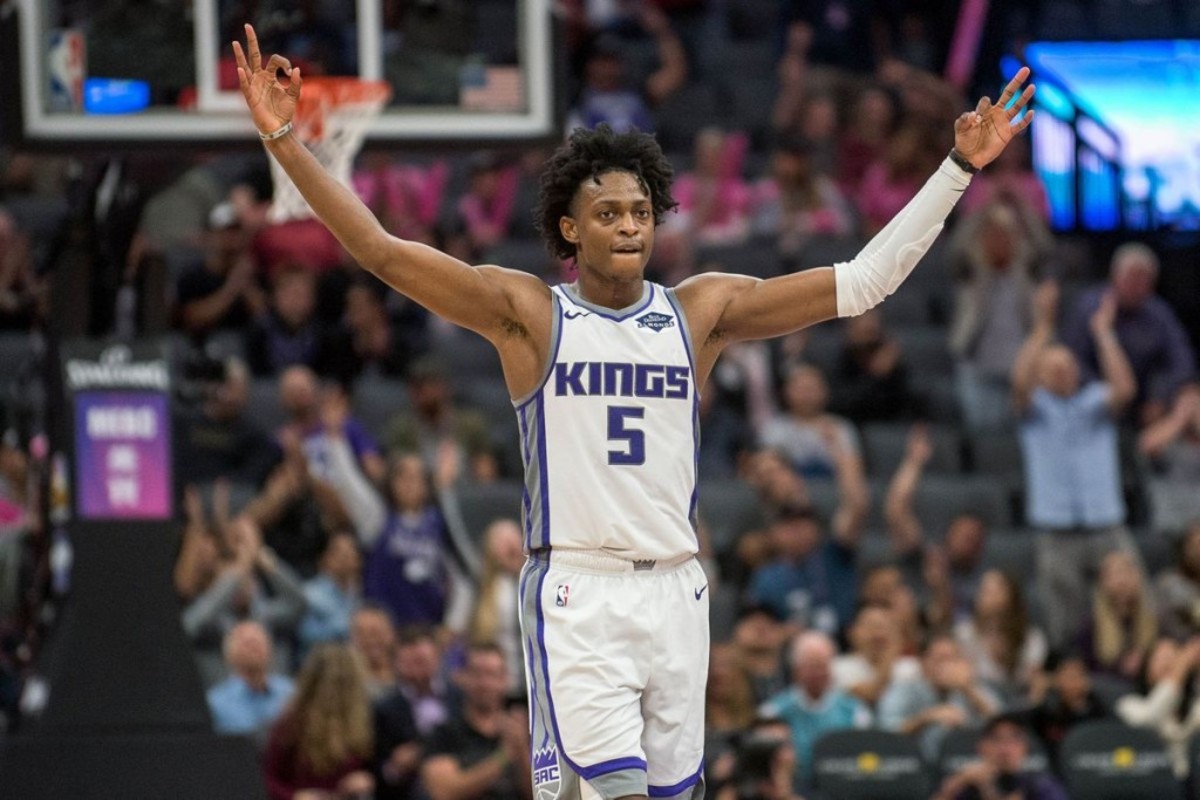 The Kings haven't had a beloved played like Fox since Mike Bibby. While Cousins was likable, his constant need for attention and technical fouls were always a distraction. While Fox is a better play than Bibby, they both have similar styles in their game. Fox is a 20-point scorer and can find the open shooter. He is by far one of the quickest players on the court. If he could develop an outside shot, he would be even more likable.
San Antonio Spurs – DeMar DeRozan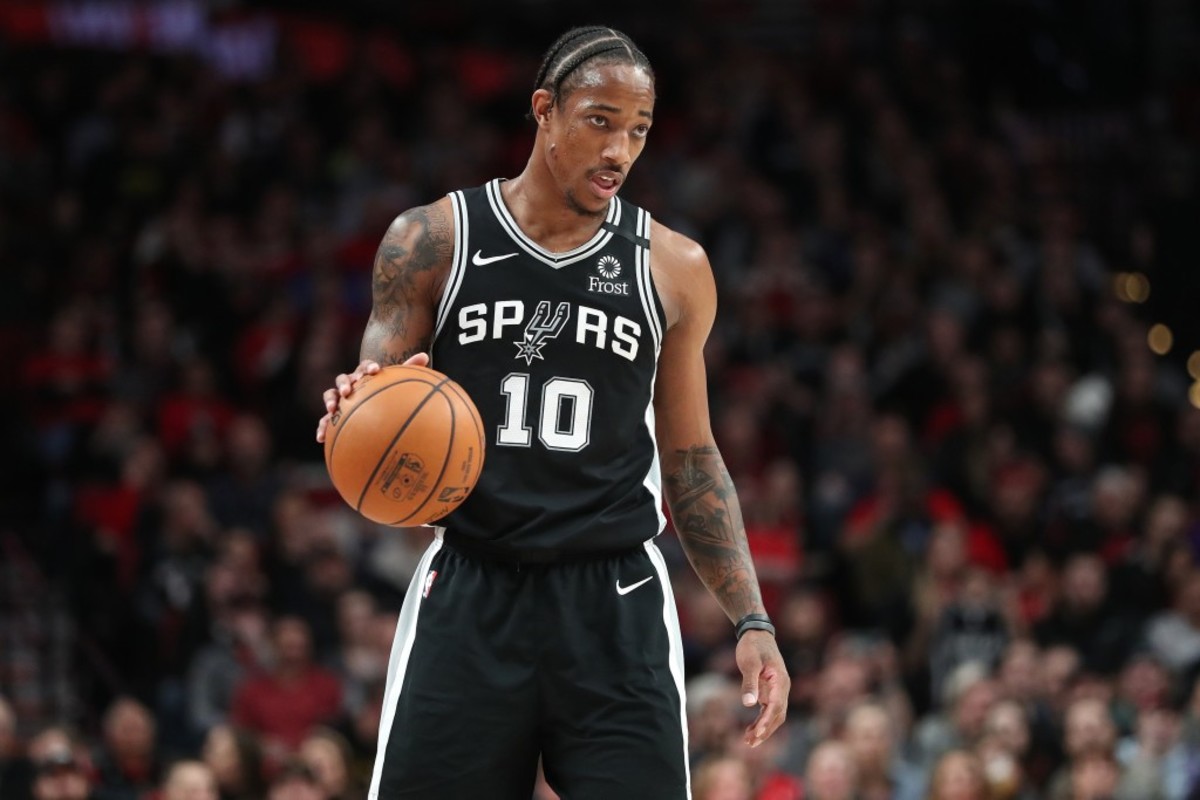 Love and DeRozan are kind of like the ambassadors of mental health for the NBA. DeRozan has been more vocal about the topic of depression. He has cited his battle with depression as a reason why he is quieter compared to other players. DeRozan is the all-time leading scorer for the Raptors and the crown jewel in the trade package that sent Kawhi Leonard to the Raptors. DeRozan has a special place in Toronto, but he should have a special place in our hearts as well for being brave enough to talk about these sensitive issues.
Toronto Raptors – Fred VanVleet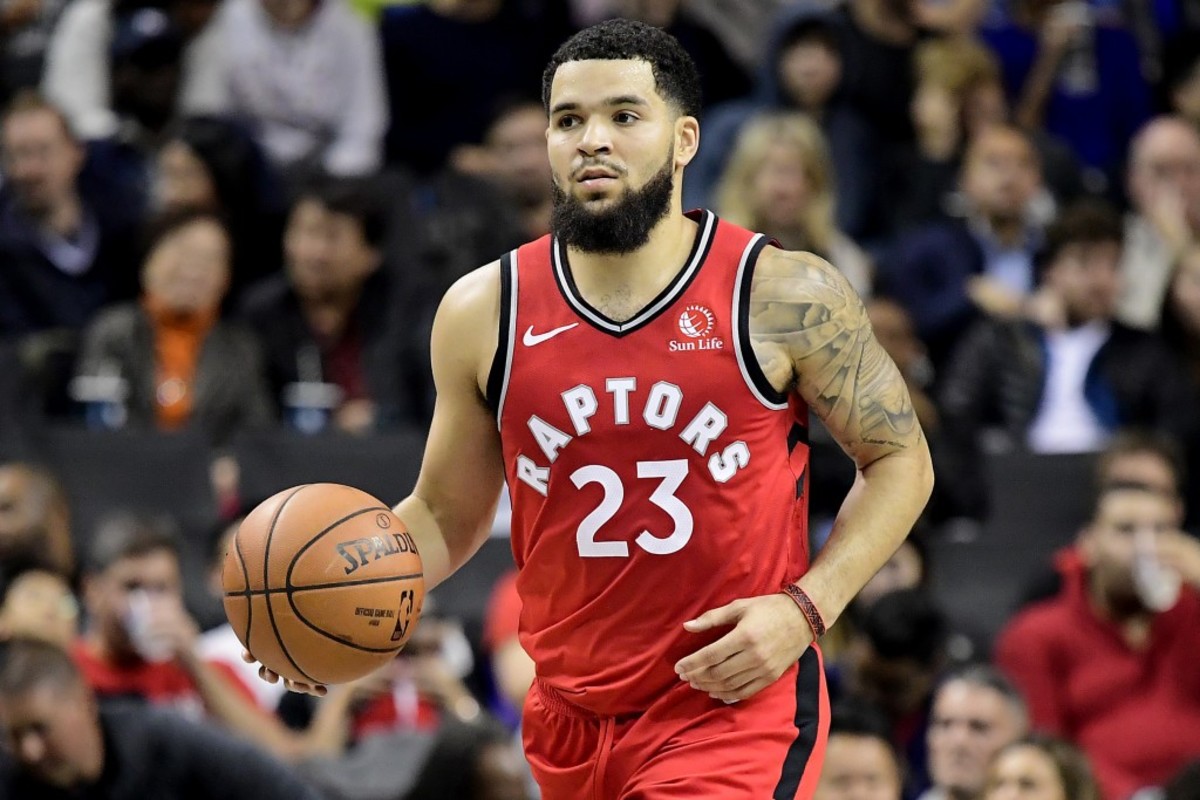 Who doesn't love an underdog? VanVleet was an underappreciated high school prospect out of Rockford, Illinois. He played for four years at Wichita State and quietly helped that program compete each year. Then, he rose through the ranks as an undrafted free agent and was a key bench place for the 2019 championship team in Toronto. His four-year, $85 million contracts are said to be the most for an undrafted player ever and he deserves every penny.
Utah Jazz – Donovan Mitchell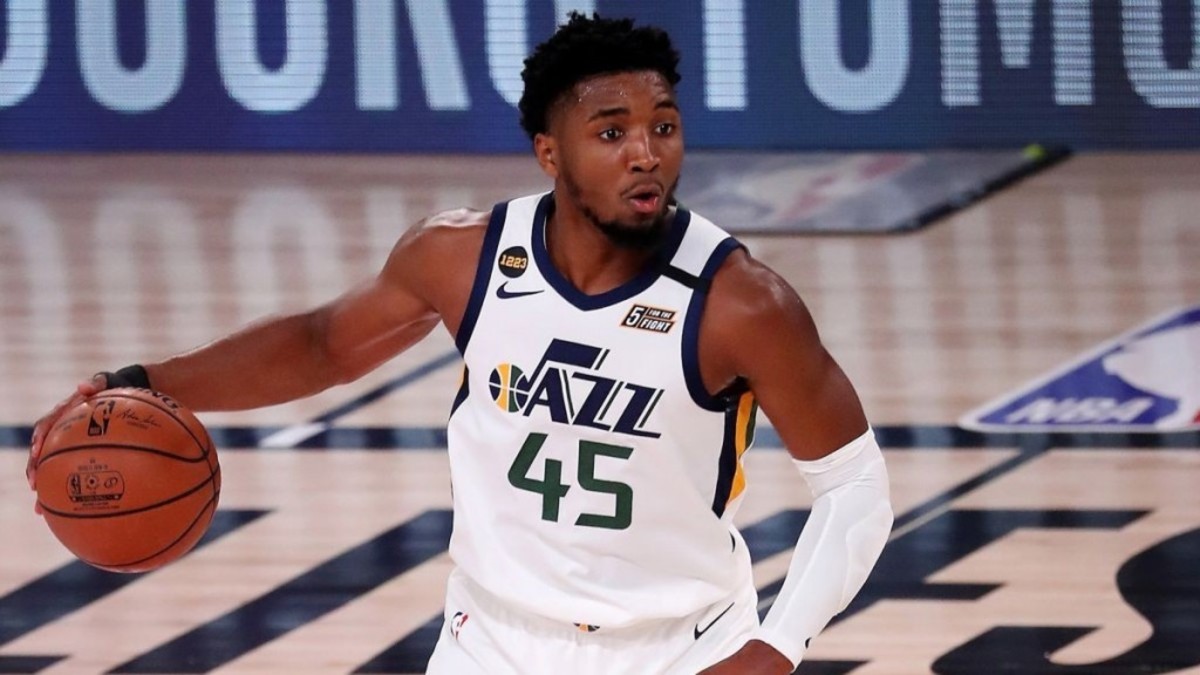 Mitchell is a great player on the court and a great person off of it. On the court, Mitchell can score 40 points on any given night, is a team player, and wants to win. Mitchell's offense has taken somewhat of a backseat this season and has bought in on team defense, which is why the Jazz is No. 1 in the Western Conference. The Jazz has a chance to make the finals for the first time since the days of Jon Stockton and Karl Malone. With Mitchell and Rudy Gobert, it has the late 90s feel in Utah and fans are loving it.
Washington Wizards – Bradley Beal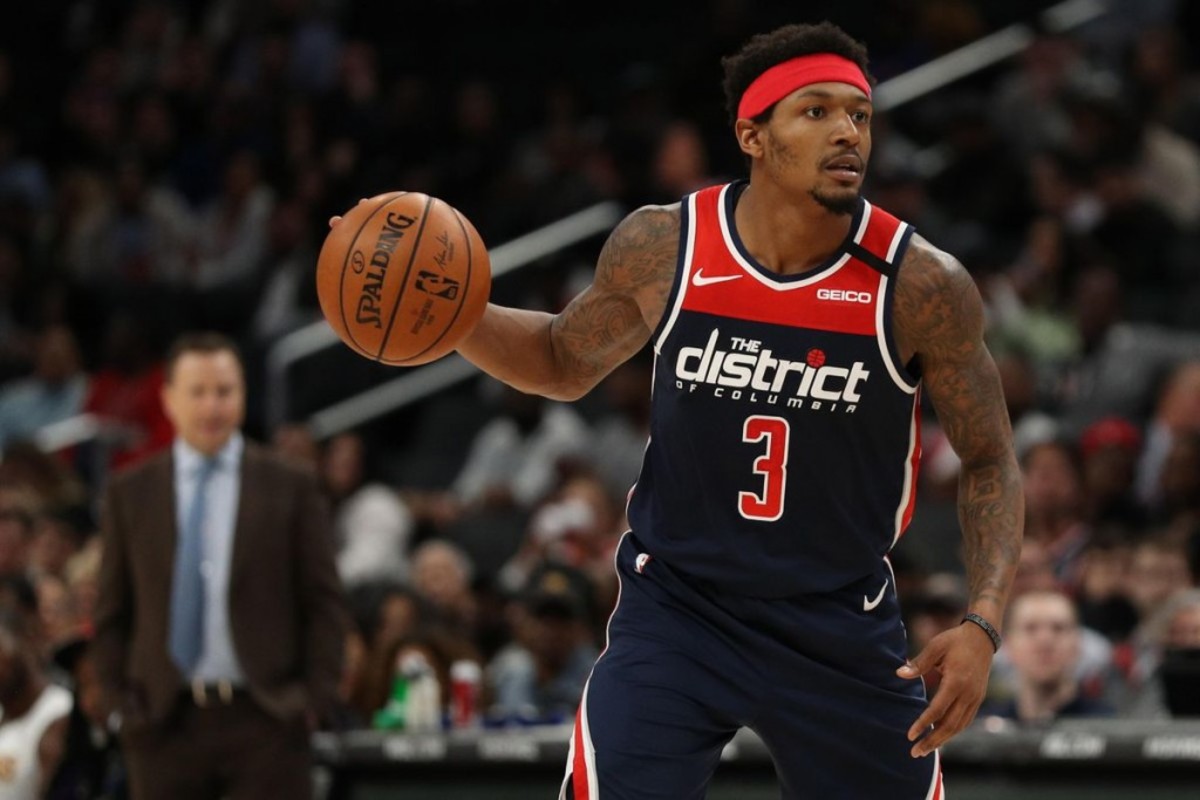 The NBA is founded on offense and Beal has plenty of it to offer. Beal is leading the league in points and sometimes single-handedly carries the Wizards in games. In reality, the Wizards are not a good basketball team, which is why Washington has the second-worst record in the East. With that said, Beal never quits and gives 100% each night. Beal has scored over 30 points in six games and we are only halfway through February. If Beal does get traded, he will likely become the favorite immediately with his new team.
Next
Ranking The Top 10 Best Defenders In The 2020/21 NBA Season
NBA Rumors: 5 Best Reunions That Could Happen Until The Trade Deadline
If Damian Lillard Wants To Win He Must Join A Superteam: Lakers, Warriors, Heat
All Available Buyout Options For The Los Angeles Lakers
The Boston Celtics Must Go All-In: 3 Best Superstars They Should Target Right Now