There aren't many Boston Celtics and Brooklyn Nets fans who aren't familiar with the blockbuster trade back in 2013 that sent Paul Pierce, Kevin Garnett and Jason Terry to Brooklyn in hopes of forming a superteam to compete with the Miami Heat in exchange for a host of vets and first-round draft picks.
It was quite clear early on that Boston had committed daylight robbery in the deal, as both Pierce and Garnett were past their primes they had displayed in Boston — leading the Celtics to a championship in 2008 — and the Nets had practically given up the next five years of their future to acquire both players.
Paired with Deron Williams, Joe Johnson and Brook Lopez, the team was obviously miles better than the squads the Nets have been putting out over the past few seasons, as they made three postseason appearances after the trade. Still, they only managed to make it out of the first round once during that span, and in the second round fell to the Miami Heat in five games.
The major mistake the Nets made in the trade was shipping off so many draft picks, five to be exact, and together with the aging roster they put together in 2014, Brooklyn was devoid of young, upcoming talent for the foreseeable future.
The most ironic thing? Two of the draft picks the Nets sent over to Boston are now killing it for the Celtics this postseason run with stars Kyrie Irving — who was acquired by Boston thanks to the Nets' 2018 first-round pick — and Gordon Hayward out with injuries. Both Jayson Tatum, chosen with the third pick in the 2017 draft, which Boston traded the Nets 2017 first overall pick for, and Jaylen Brown, chosen with the third pick back in 2016 — also the Nets' — have been stand-in stars for Boston, proving that they're going to be a force to be reckoned with later in their careers.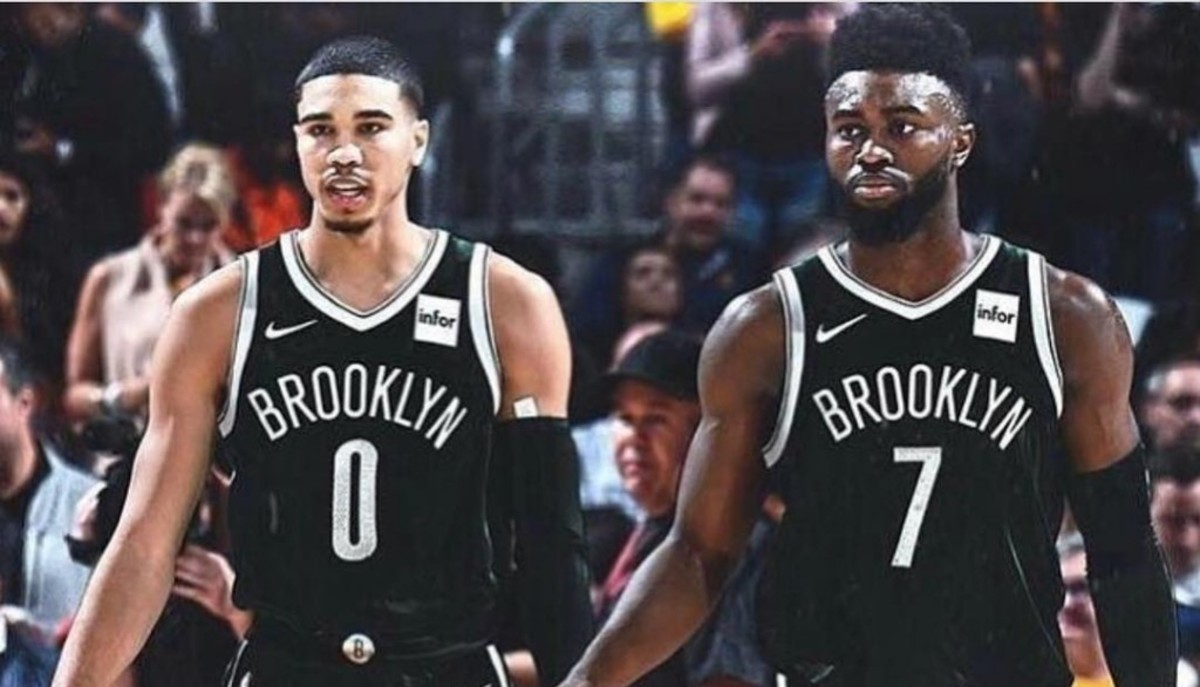 The thing that could be most painful for the Nets is the fact that even after getting their affairs in order this past offseason — such as trading for young talent in the form of D'Angelo Russell, even if they had to take on Timofey Mozgov's massive contract to do so — as well as finally getting their first-round picks back as of the 2019 or 2020 NBA drafts, they are still going to be at the mercy of Brad Stevens and the Celtics.
Not only are they in the same conference as Boston, they're also in the same division, meaning they'll face Boston at least three to four times a season, as well as postseason matchups once Brooklyn returns to the playoffs. And more likely than not, Jayson Tatum and Jaylen Brown will be the ones sending the Nets home at the end of the season time after time.