The NBA Draft is one of the most exciting parts of an NBA season, and many NBA teams look at it as a way to bring quality talent to their teams to help them with their ultimate goal: compete for an NBA championship. Veteran NBA teams look to the draft for fresh young blood to energize the squad, while rebuilding teams look to add talent to grow together or stack assets for a potential trade down the line. Quite simply, the NBA Draft is extremely important.
But what's most exciting about the draft is that you never know a gem that many teams passed on for a variety of reasons. These guys that get passed on end up having tremendous careers, as we have seen in the past.
Therefore, for the sake of this article, only players chosen outside the top ten are chosen and ranked as the biggest steal in the past 5 NBA drafts.
2014 NBA Draft: Nikola Jokic (41st Pick)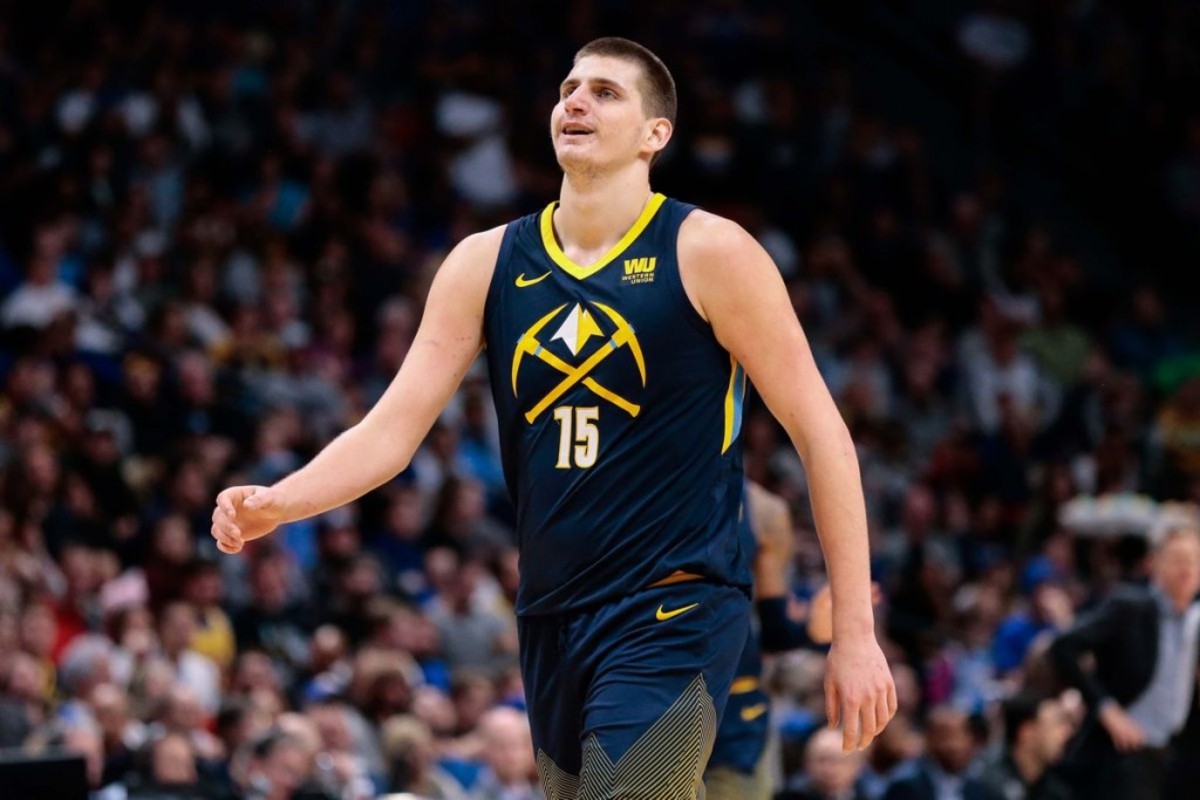 Nikola Jokic was not considered a potential NBA star at all coming into the league, and he just looked like another player entering the draft as a result of the recent trend of selecting European players.
But he proved almost everybody wrong, and the Nuggets have benefited tremendously by selecting him. Jokic has been the main reason why the Nuggets have been one of the top-seeded teams in the entire league the past few seasons. He has simply developed into a top-two center in the entire NBA.
Nobody saw his shooting proficiency, gifted passing ability, and all-around game that has him carrying the Nuggets every night. A seemingly out of shape, the nonchalant big man was given a chance and is slowly taking over at the center position.
Honorable Mention:
Clint Capela (25th Pick)
Capela has been a revelation for the Rockets, who have made Capela the starting center for a few years now. He even overtook future hall-of-fa er Dwight Howard as the best big the Rockets had on the court. His defense and rebounding made him one of the biggest steals in this draft.
Zach LaVine (13th Pick)
LaVine is an amazing athlete and dunker who has developed into a bonafide 20-ppg scorer for the Bulls. He will soon prove to be a more valuable player as he continues to develop his offensive game.
Jerami Grant (39th Pick)
Grant was a crucial piece to the OKC Thunder led by George and Westbrook and played the starting power forward role by blocking shots and hitting corner threes. His defense and improved shooting makes him an excellent role player.
2015 NBA Draft: Devin Booker (13th Pick)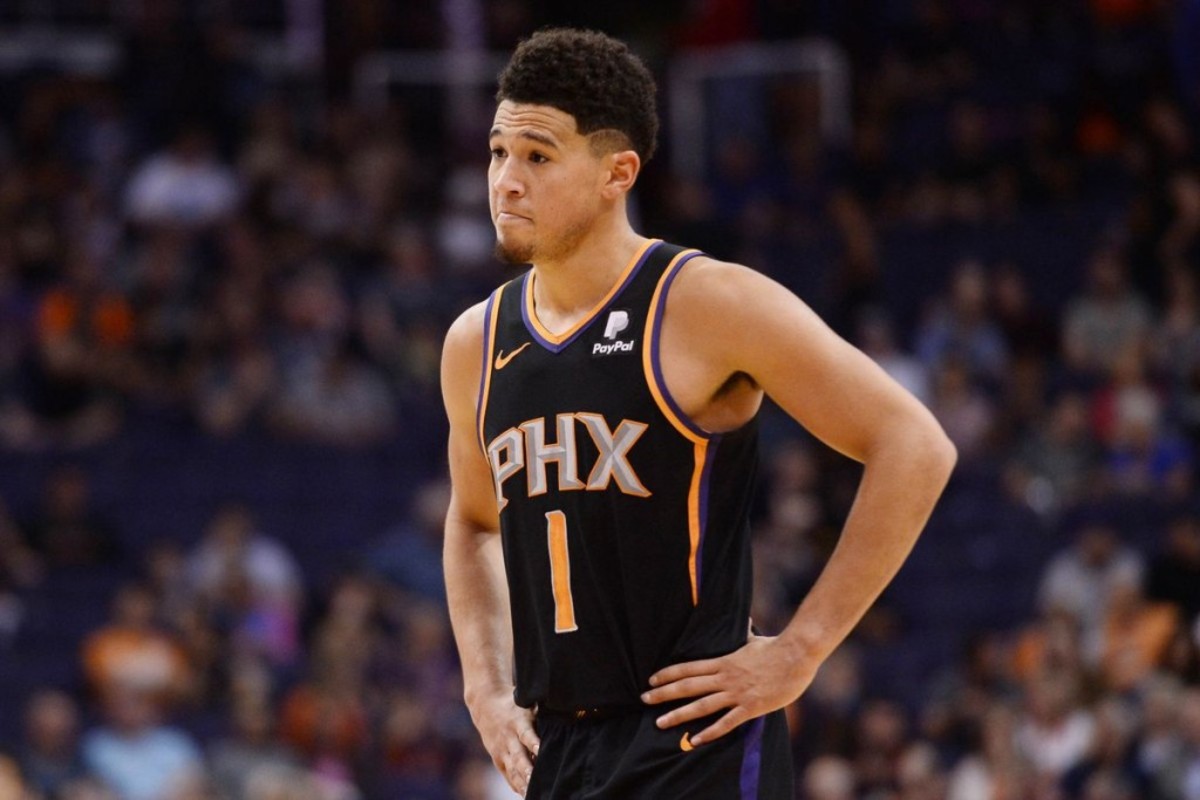 Devin Booker is one of the best pure scorers in the NBA today and is still not even 24 years old. Booker is a tremendous shooter and scorer, who managed to drop a whopping 70 points before his 22nd birthday. This kid is simply special, and the future is exciting for the best player in Phoenix right now.
But teams passed on Booker, with questions about his size and defensive ability holding him back. Nobody saw that this kid could shoot the lights out, and legitimately be a number one or two option on a team needed 20+ points per game from a single source. Booker has developed into a prototypical shooting guard with fantastic scoring ability, and some more scoring records might get broken in the near future.
Honorable Mentions:
Montrezl Harrell (32th Pick)
Harrell would be number one if not for Booker's exceptional offensive ability, but he is still the runner-up thanks to his never ending hustle and rebounding. Harrell now finds himself with the Clippers with a chance to win his first NBA title this season.
Josh Richardson (40th Pick)
Richardson started to blossom with the Miami Heat and is now the starting shooting guard for the Philadelphia 76ers. Richardson is a good two-way player who still has a pretty high ceiling thanks to his athletic ability.
Myles Turner (11th Pick)
Turner is a big body who can rebound, defend, and shoot from the perimeter. He is still very young and could become one of the best bigs in the NBA. Recent injuries have hindered his progress slightly, but he will soon start to show his promise as a legitimate starter in the league.
2016 NBA Draft: Pascal Siakam (27th Pick)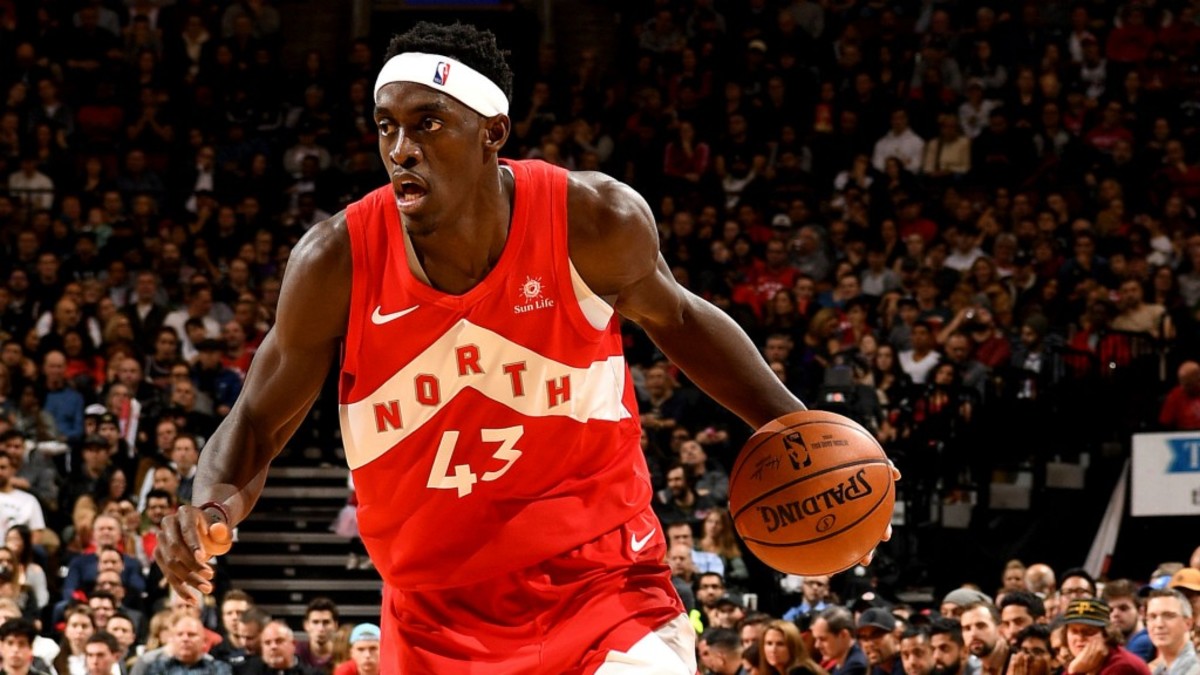 Without a doubt, Siakam is the biggest surprise of the last five years. Not a single soul could have predicted that Siakam would blossom into an All-Star caliber player that we are seeing this season, not even the Toronto Raptors.
Siakam won the Most Improved Player Award last year, basically becoming one of the best players on a team that captured the NBA title last year. Siakam was a beast on both ends, playing hard and flourishing at the forward spot. He can play and guard both positions and has one of the best all-around games in the league.
Today, this young man is playing like an MVP candidate and is the best player on a very good Raptor's team that lost one of the best players in the world in Kawhi Leonard to free agency. Siakam is simply extremely valuable, and his hard work and dedication have made him a massive steal in the draft.
Honorable Mentions:
Malcolm Brogdon (36th Pick)
Brogdon made his known with Milwaukee, where his playmaking and sharpshooting came in handy. He is a very high character guy and a player that coaches will love since he plays within himself and can still end up with solid numbers. He is now a member of the Indiana Pacers
Caris LeVert (20th Pick)
LeVert is an athletic two-guard who can shoot and defend, and still has a very high ceiling as he just returned from injury this season. It will be very interesting to see how he performs alongside both KD and Kyrie next season.
Dejounte Murray (29th Pick)
Murray is the player that Gregg Popovich hoped would save the Spurs season this year. He is a very capable defender and a solid playmaker who has improved other parts of his game as well. Murray is the cornerstone point guard for the Spurs, not bad for a player that isn't drafted in the top ten.
2017 NBA Draft: Donovan Mitchell (13th Pick)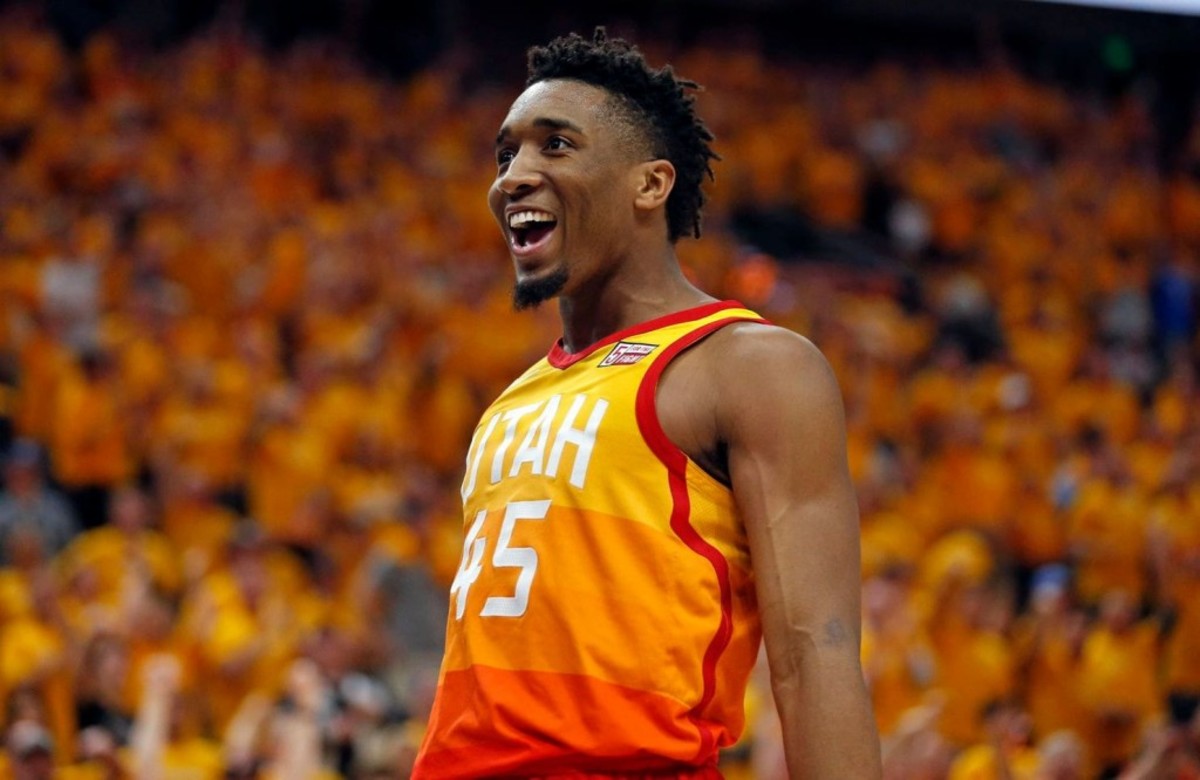 Even if Mitchell was drafted as high as he was, he is still the biggest steal of the 2017 draft. People expected him to be good, but he took the rookie season as seriously as it gets. Mitchell basically became the number one option on the team and started playing like a young Dwyane Wade, but with a very strong jumper. Yikes.
Mitchell is one of the best young players in the NBA and is still getting better as each game passes. Mitchell can score, defend, and play within a system without hogging the ball or taking many bad shots. He is a special talent and one of the main reasons why the Utah Jazz is one of the best teams in the West. Mitchell might seriously become one of the very best players in the league very soon, and the Jazz was very fortunate to have stolen him from other teams.
Honorable Mentions:
Kyle Kuzma (27th Pick)
Kuzma was lucky not to be included in the Anthony Davis trade, and can now focus his efforts on being the best third wheel he can be behind James and Davis on the Lakers. Kuzma's first season was very impressive since he showed no fear and was NBA ready from the jump.
Josh Hart (30th Pick)
Hart wasn't as lucky as Kuzma and was shipped off by LA to the Pelicans. This might be a blessing in disguise, as he can focus on his game to where his two-way play might be something to admire in the near future. Another big steal from this draft.
John Collins (19th Pick)
Collins is simply a beast in the paint, using his athleticism and size to score inside on the offensive end. Nobody expected him to be this good, and he really can be a double-double for the rest of his career. The Hawks got a good one here.
2018 NBA Draft: Devonte' Graham (34th Pick)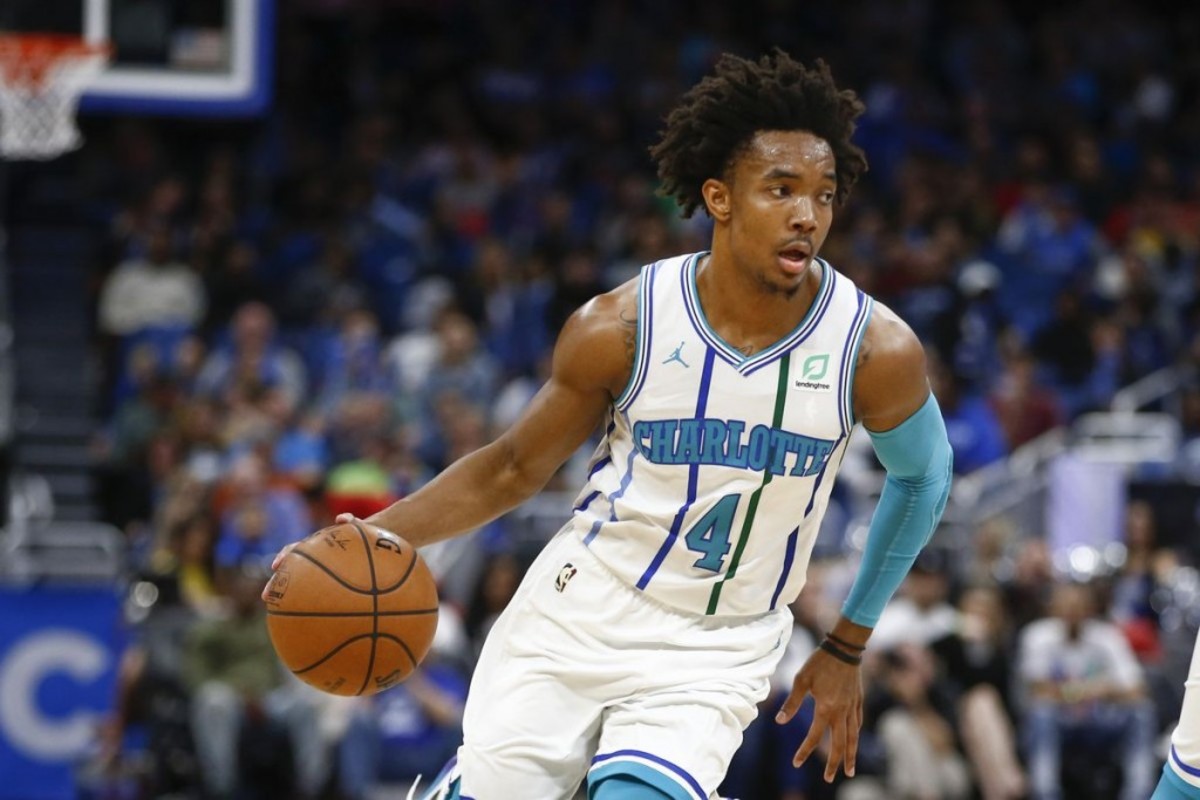 Graham has literally come out of nowhere this season and is playing like Kemba Walker by replacing all of his production. Kemba recently moved to Boston during free agency, and many thought the Hornets would struggle to find a single player who could get 15 points on a consistent basis. Graham has been doing that so far, at the very minimum.
He has taken the team by storm, taking the reigns as their best player and shaping the NBA world his skillset in scoring and passing the basketball. While his efficiency isn't as high as he would like it to be, he is still improving as the number one option currently on the team. Graham was expected to be an 11th man on the bench and is now playing as if he deserves All-Star votes as mid-season approached. Not bad for a player selected in the second round.
Honorable mentions:
Shai Gilgeous-Alexander (11th Pick)
Gilgeous-Alexander has incredible size and speed for a point guard, and will soon take over the Thunder's starting spot when Paul finally gets traded. Gilgeous-Alexander made his name with the Clippers, showing an all-around game with incredible confidence.
Mitchell Robinson (36th Pick)
Robinson was one of the few bright spots for the New York Knicks last season, as he showed he can rebound and block shots on a consistent basis. Robinson will be the starting center for the Knicks for a while it seems.
Landry Shamet (26th Pick)
Shamet has shown he can nail shots from the perimeter and will need to do that consistently for the Clippers by coming off the bench. Shamet originally proved his worth with Philly, before getting shipped off to LA.