The most hyped superstar player since LeBron James, Zion got off to a disappointing start to his NBA career when he suffered a knee injury that kept him out of action for the start of the season. It wasn't until 10 games ago, where Zion came back to action in a spectacular debut.
Even under a minutes restriction, Zion was able to showcase his skillset by posting 22 points with 4 made three-pointers.
But he hasn't stopped there. Zion has continued his incredible form by posting impressive stats and records that have been untouched for over 30 years. Here is how Zion Williamson is slowly becoming the new face of the NBA.
4th Rookie To Score 30+ In Back To Back Games
This is very telling since most rookies have not developed their NBA game to be consistent enough to drop at least thirty points in back to back games as a rookie. But Zion is completely NBA-ready.
Firstly, he has an NBA body. Zion is one of the scariest physical specimens we have seen since a rookie LeBron James. With a mix of size, power, and speed, Zion looks primed to take over the league in short notice. But it's his game that has translated perfectly into the pros.
Zion is a beast in the paint and is already one of the best offensive rebounders in the league. We have seen it in college, where he is able to score the majority of his points around the rim and is often very efficient.
Last night Zion Williamson scored a career-high 32 points, which comes after scoring 31 points in his previous game…

Zion is the 4th teenager in NBA history to record consecutive 30-point games. The only players younger were LeBron James (2003-04) & Devin Booker (2015-16). pic.twitter.com/fYRRzDOn2i

— ESPN Stats & Info (@ESPNStatsInfo) February 14, 2020
This has translated into the pros, and Zion posted back to back 30+ point games in only his first 10 games. Being joined alongside Michael Jordan, LeBron James and Devin Booker is quite remarkable.
Scored The Most Points In The Paint Through 10 Games Than Anybody In History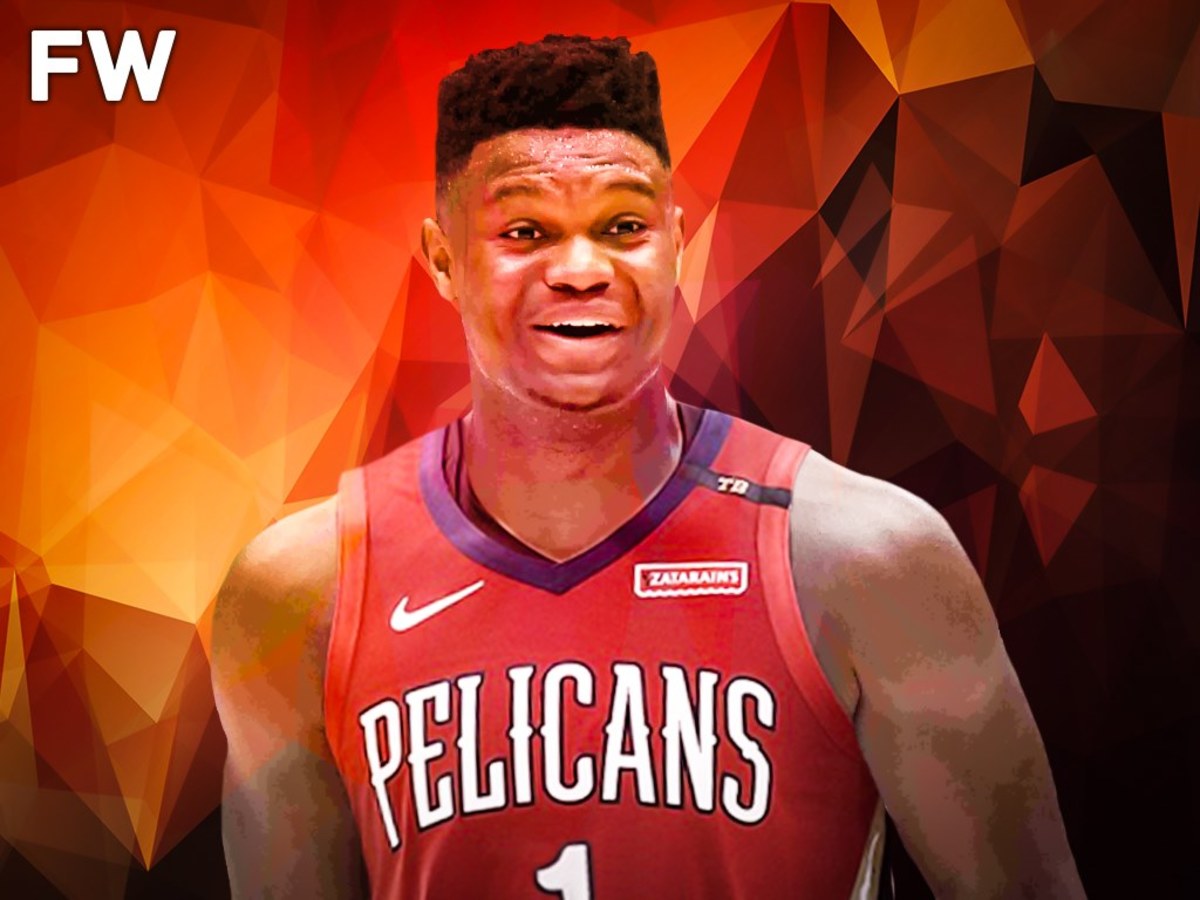 It's clear, Zion will be a problem in the paint for years to come. He is simply too explosive, too quick, and too strong to handle down low. Zion has the ability to flip his shots up, gather himself for his own offensive rebound, and put it back with ease. There still isn't anybody in the league comparable to his offensive rebounding prowess, and this will be a major factor in a few years when the Pelicans mold into a great team.
From @ESPNStatsInfo: Heading into tonight, Zion Williamson leads the NBA in 2nd chance PPG (5.2) and 3rd in paint PPG (15.1).

Over the last 20 seasons, the only player to average 5.0 2nd chance PPG and 15.0 paint PPG in the same season is Shaquille O'Neal.

— Andrew Lopez (@_Andrew_Lopez) February 14, 2020
Beyond his ability around the basket, Zion is a force of nature on the break. He can sprint the length of the floor with ease, and finish lobs or cross-court passes every time. Zion's ability to run the floor, at his size, makes him completely unguardable on the break.
First Number One Pick To Score 200 Points In First 10 Games Since Shaquille O'Neal And Allen Iverson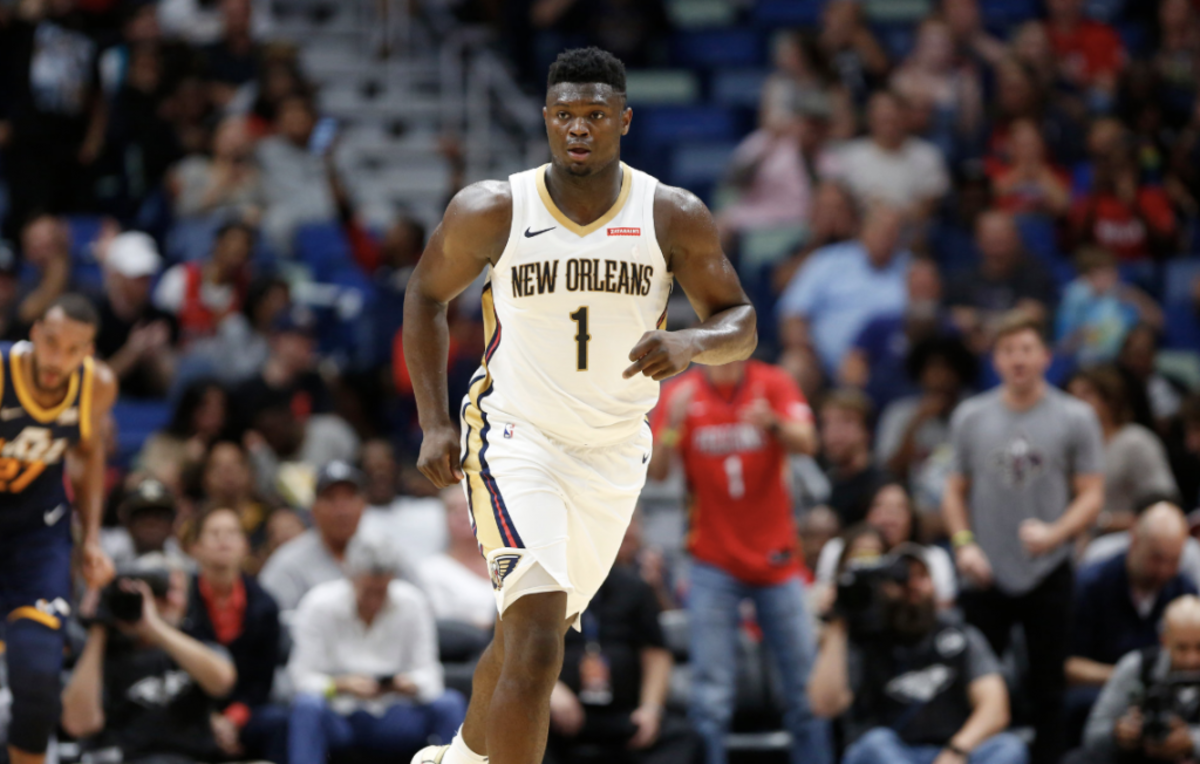 With some more greatness attached to Zion's name, only Shaquille O'Neal and Allen Iverson have managed to score at least 200 points in their first 10 games.
Zion Williamson is now over 200 points (and counting) through 10 career games…

Over the last 30 seasons, the only former No. 1 picks to score 200 points within their first 10 career games are Hall of Famers Shaquille O'Neal (238 in 1992-93) and Allen Iverson (224 in 1996-97). pic.twitter.com/kDPrJec0nu

— ESPN Stats & Info (@ESPNStatsInfo) February 14, 2020
If Zion is able to finish his career with the impact of either one of these great players, his career would be nothing short of tremendous success. Shaq was a force of nature as a rookie, using his size to completely dominate the paint without much of an answer. Similarly, Allen Iverson dominated the game albeit with the use of tremendous skill and speed. Zion, in many ways, takes both of the attributes of Shaq and A.I.
Zion Williamson has 221 points and 75 rebounds in 10 games in the @NBA. The last player with that many points and rebounds over his first 10 games in the league was Shaquille O'Neal in 1992 (238 points, 158 rebounds). #Pelicans #WontBowDown

— Elias Sports Bureau (@EliasSports) February 14, 2020
Zion has the physical body to bang down low and score easy points, and the all-around skill to not be a one-trick pony. He has shown the ability to step outside the paint for long-range jump shots, something Shaq could never do, and also showcase excellent court vision and passing. We have never seen a player white like Zion, and it's scary to see how good he is already.
First Rookie Since 1966 To Record 30 PTS / 5 REB / 5 AST While Playing Under 30 Minutes
Zion Williamson also becomes the first rookie, in over two decades, to record a monster stat line of 30-5-5 despite being held to a minutes restriction under 30 minutes. This shows a lot, that we have only seen the surface of what Zion can do when he's healthy, and that he has a tremendous impact on the floor in many ways.
Since LeBron James, there hasn't been a player with a mix of size and speed with the ability to pick a pass like Zion. What makes Zion separate himself from LeBron is his ability to not only crash the offensive boards but do it consistently.
Zion seems to be the type of all-around player that many franchises would die for, and possibly one of the top players in the world any general manager would like to build around.