The Los Angeles Lakers are an all-time great franchise and we all know this. The franchise has a whopping 17 NBA titles and have had some of the best players in NBA history wear their jersey. But that doesn't mean that they are perfect.
In fact, they are far from it. The Lakers have made some very questionable draft moves over the past decade that remains simply indefensible. Here are the 4 biggest draft mistakes the Lakers made over the past 10 years.
4. 2019 NBA Draft
De'Andre Hunter (No. 4 Pick) over Tyler Herro (No. 13 Pick)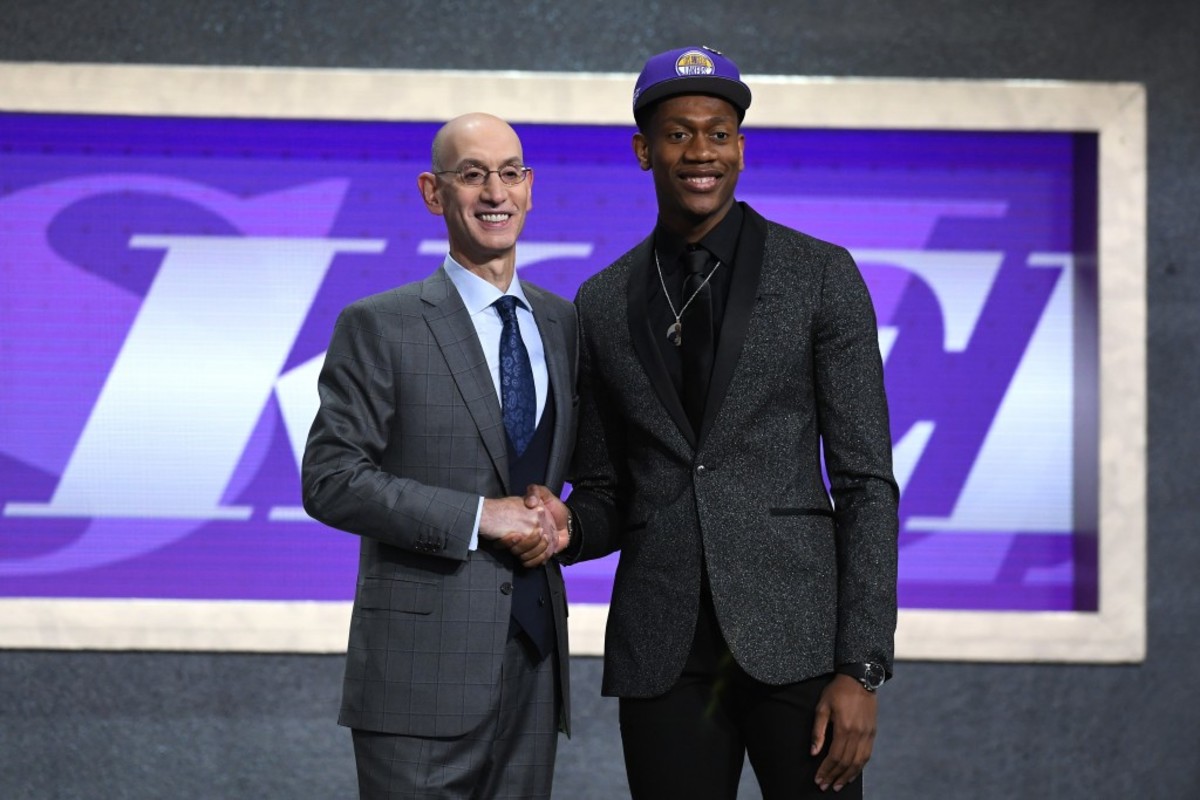 The Los Angeles Lakers decided to draft an athletic forward in Hunter over a sharpshooter with tons of potential in Tyler Herro. Herro is clearly a much better player, and he even managed to make the NBA Finals with the Heat last season. Herro is a special young man because he has no fear and proved he can be trusted.
Hunter is a bench player at the moment and the Lakers should've taken a chance on Herro. The Lakers could have had a young stud getting threes up alongside Kyle Kuzma off the bench but they clearly made the wrong decision here.
3. 2014 NBA Draft
Julius Randle (No. 7 Pick) over Zach LaVine (No. 13 Pick)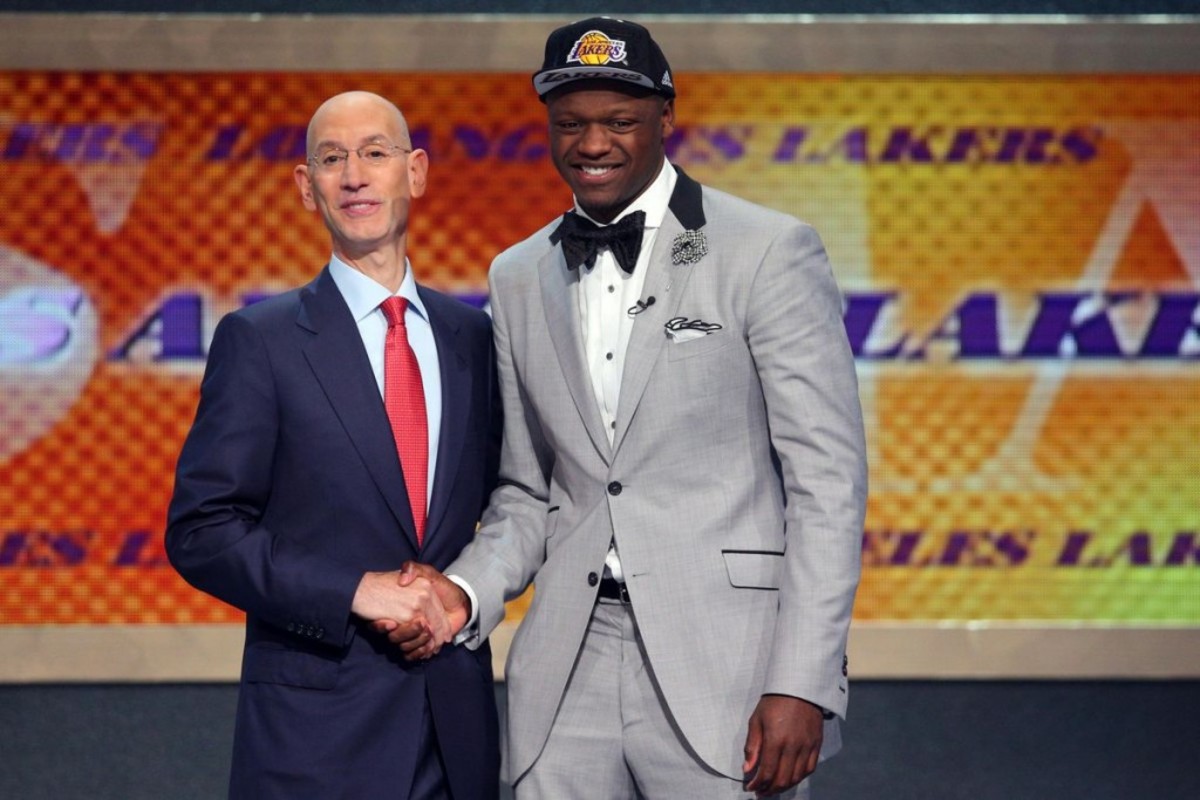 It is always hard to navigate a Draft Class when you are out of the top-5, but the Lakers took a leap on power forward Julius Randle. Randle is an All-Star player in 2021, but it took him 7 years to get there and he isn't necessarily a game-changer as an undersized big man.
But the Lakers should've taken Zach LaVine. LaVine is a special player thanks to his shooting and athleticism, and he would have been a very important piece for the Lakers' future. If LaVine was playing with LeBron James and Anthony Davis, they would be in a much better place than they are right now which is scary to say.
2. 2015 NBA Draft
D'Angelo Russell (No. 2 Pick) over Devin Booker (No. 13 Pick)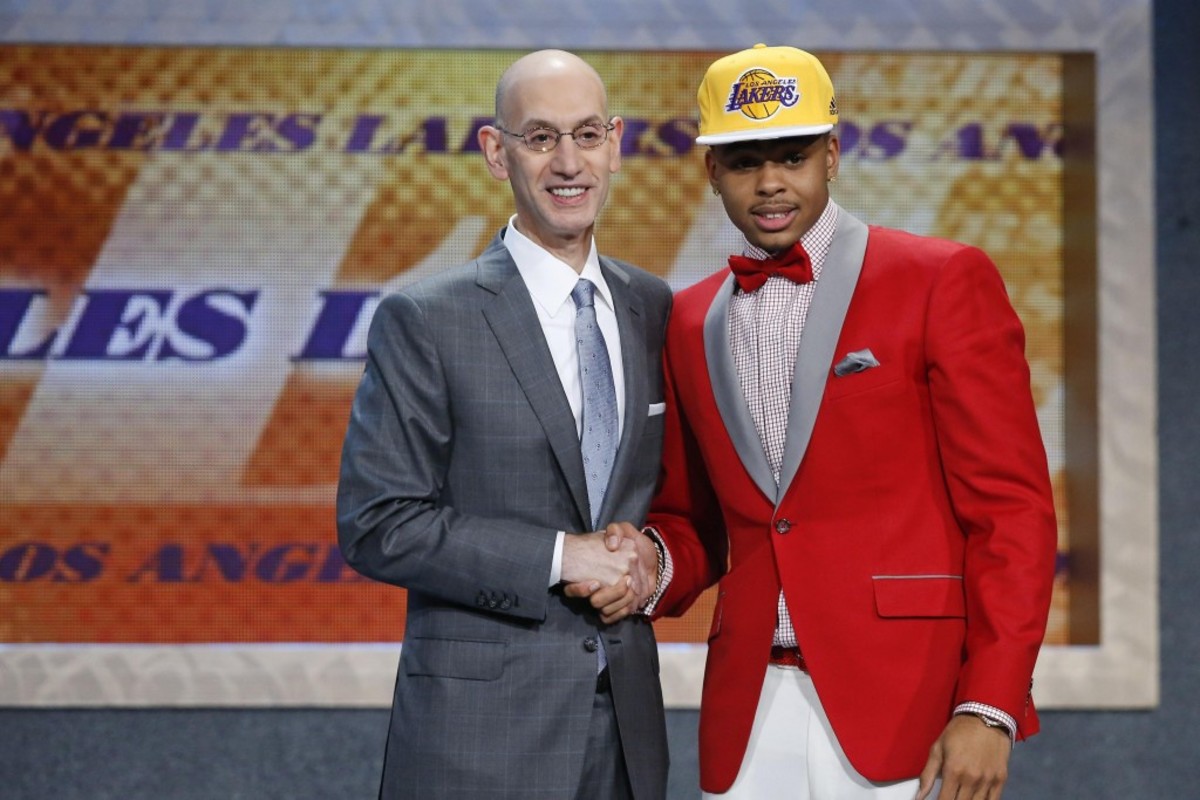 With the No. 2 pick in the 2015 NBA Draft, the Lakers made a move to acquire their next point guard of the future in D'Angelo Russell. The Lakers never paired Kobe Bryant with an All-Star point guard during his Shaq-less days other than an expired Steve Nash, so Russell was supposed to be the future.
But they missed out on the shooting guard who would have taken the reins from Kobe in Devin Booker. Booker is very fond of Bryant, and The Black Mamba would have made Booker a dominant player from the start. Instead of having Booker carry on in Kobe's footsteps, they ended up drafting Russell and trading him away a few seasons later.
1. 2017 NBA Draft
Lonzo Ball (No. 2 Pick) over Jayson Tatum (No. 3 Pick)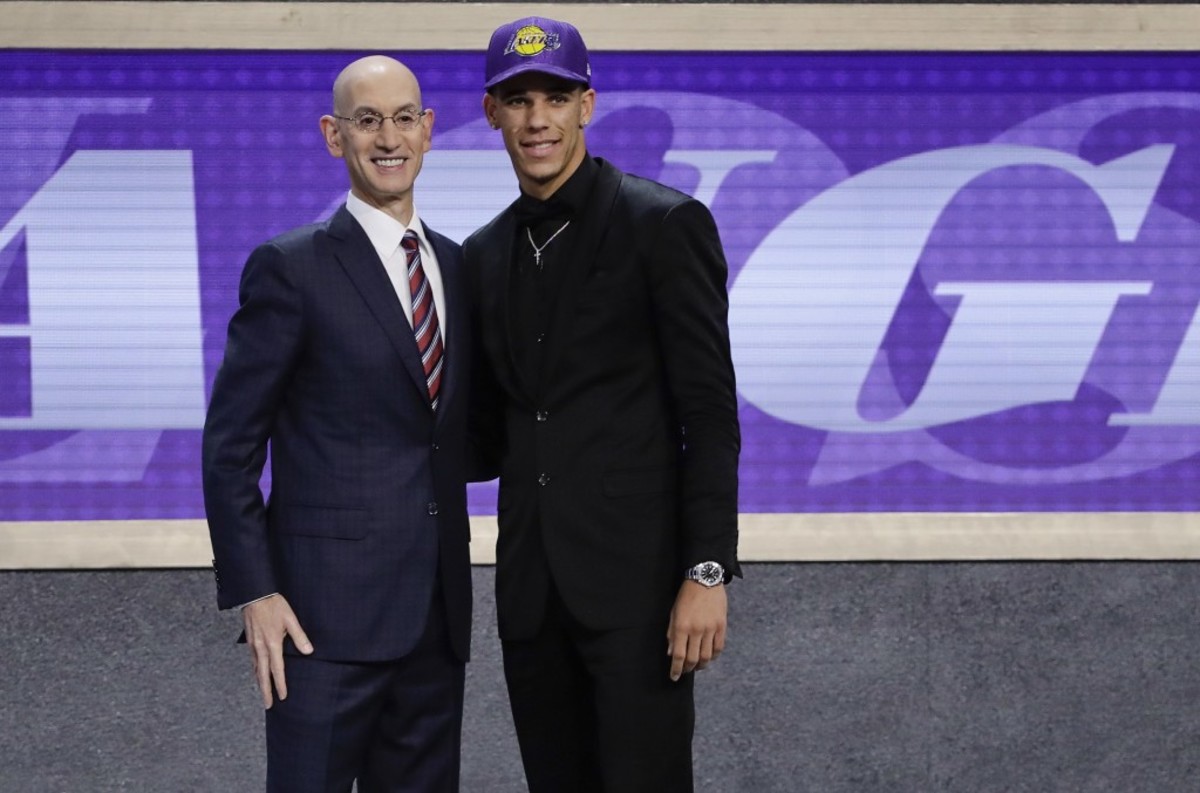 By far the biggest mistake the Lakers made was drafting overhyped point guard Lonzo Ball over potential superstar Jayson Tatum. Ball was hyped for his athleticism and playmaking, but mainly because his father Lavar Ball was such an important media figure.
Ball ended up flopping in Los Angeles, and he was traded as part of the blockbuster deal to acquire Anthony Davis. If the Lakers had Tatum, they probably wouldn't have had a shot at Anthony Davis but a duo of LeBron James and Jayson Tatum would have been incredibly exciting to watch.
Next
2021 NBA All-Star Game Mock Draft: Team LeBron vs. Team Durant (Full Selection)
The Duel Of Two Superteams: Nike Players vs. Jordan Players
LeBron James Says He Deserved To Be An All-Star His Rookie Year: "Still Kind Of Irks Me A Little Bit…"
NBA Rumors: Lakers Showing Interest In Andre Drummond
LeBron James Recalls His First All-Star Weekend: "First Of All, I'm A Kid From Akron, Ohio And I Was In Los Angeles For My First All-Star Game."