With recent front office appointments of former super-agent Leon Rose as well as the unanimously respected Worldwide Wes, professional basketball in New York could potentially make its heavily anticipated comeback. Will the Knicks finally extinguish the biggest dumpster fire in recent sports memory, or will they continue to burn to a crisp?
For the better part of a quarter-century, the New York Knicks have been one of the most—if not the most—inept professional franchises in the history of sports.
This isn't necessarily news, though.
New York sports fans certainly do not wish to give ear to any criticism regarding the long-standing disaster that haunts their beloved Knickerbockers, but let's be clear about one thing: This is not the first time they have heard those words. I can say with 99.8 percent certainty that they have probably uttered those words themselves at one time or another.
The best analogy for watching the Knicks over the last two decades is somewhere along the lines of watching a derailed train vault off of a cliff. Initially, you feel sick to your stomach upon discovering that such treachery could even happen in the first place. Yet, after that initial shock value wears off, you just can't help but continue to watch the ensuing explosion.
It just so happens that the Knicks have exploded more frequently than anyone could ever care to count.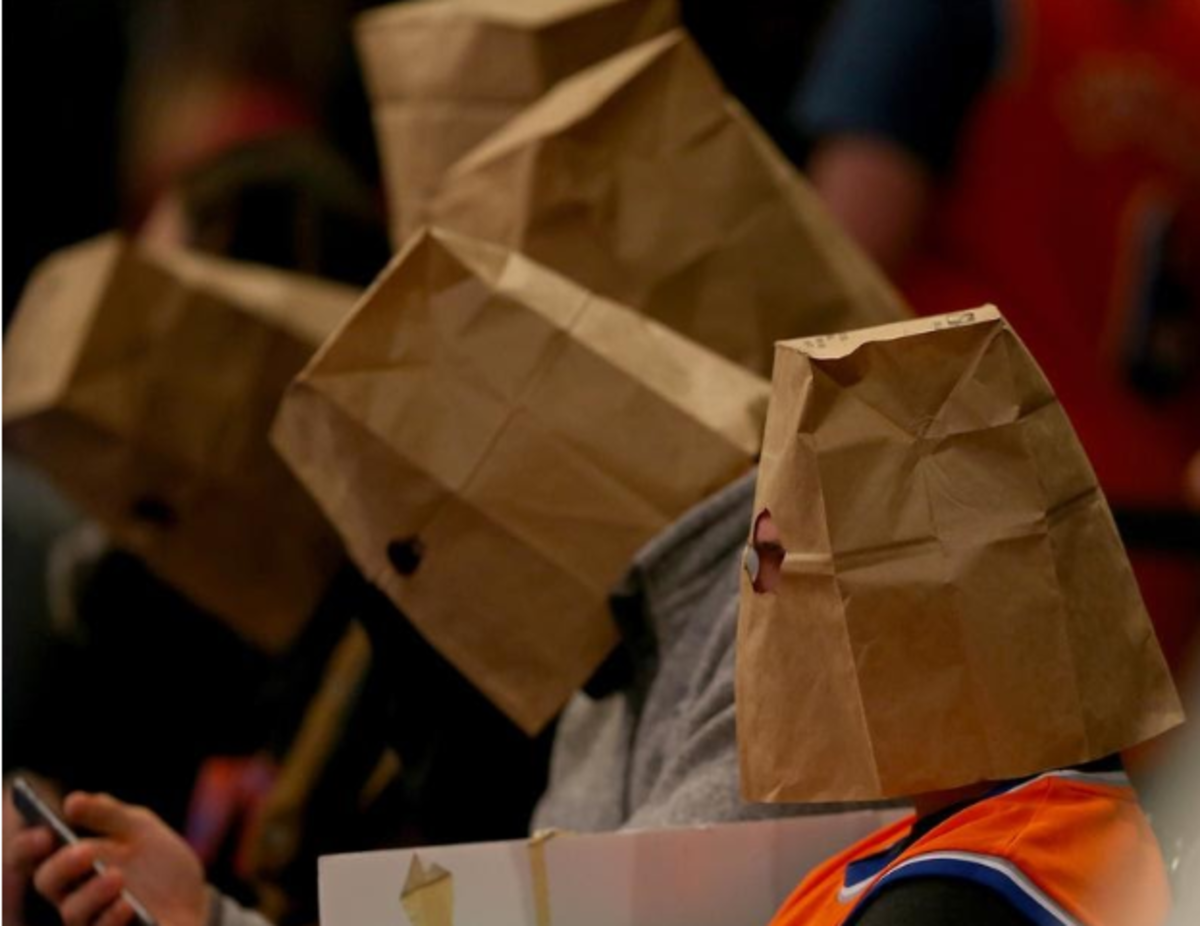 The Knicks need fixing—that fact could not be more obvious. But before we get into fixing this suffering organization, it is essential to retrace the steps of recent Knicks history. After all, for any entity hoping to make strides toward greener pastures, it is imperative to possess in-depth knowledge of what went wrong in the past. So, without further ado, here is a comprehensive timeline detailing the critical events during the New York Knicks' truly disastrous past 25 years.
Note: Knicks fans, I apologize in advance.
James Dolan Takes Control Of The Knicks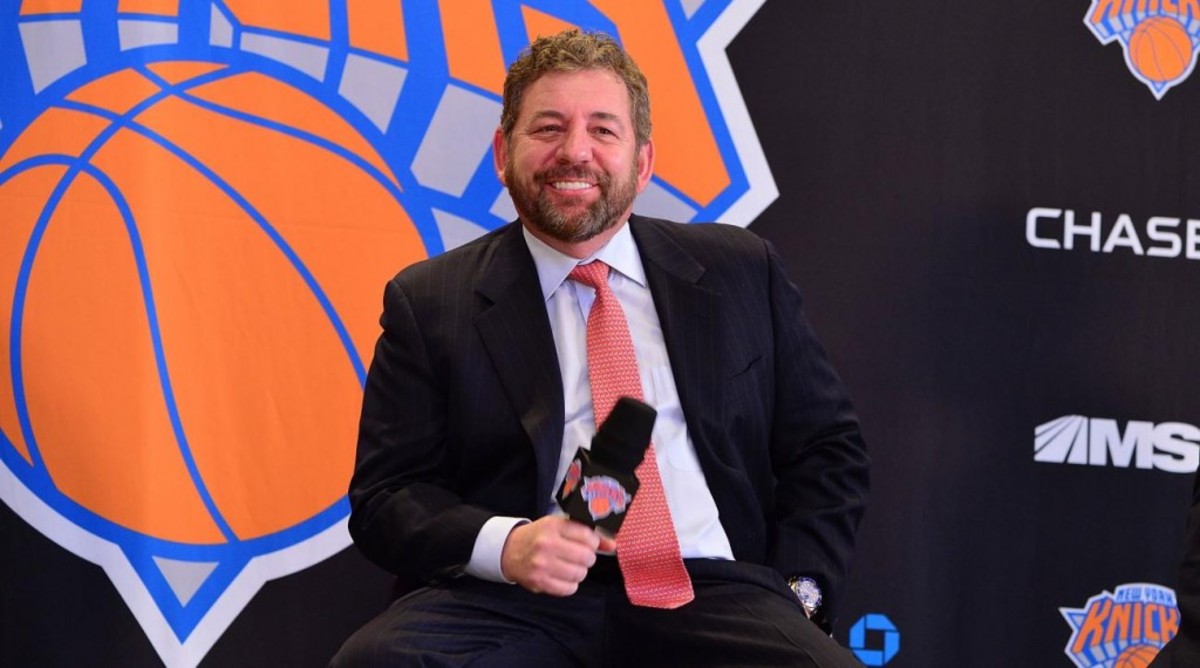 For being such an in-the-spotlight organization, it comes as a surprise that many people do not know the backstory of Dolan's rise to becoming the owner of the New York Knicks.
Madison Square Garden was purchased in 1994 by Viacom. Through a complex series of transactions, Dolan became the de-facto majority owner of Madison Square Garden—and, therefore, the Knicks—by proxy of an appointment to a higher position within a subsidiary company underneath Viacom's umbrella. Due to the random nature of Dolan's seizure of the team, we can not necessarily consider this to be a 'mistake.' Still, in retrospect, this falling trail of dominoes was the true beginning of the Knicks' precipitous downfall.
Trust me when I say this: This will not be the final mention of James Dolan.
The Patrick Ewing Trade Of 2000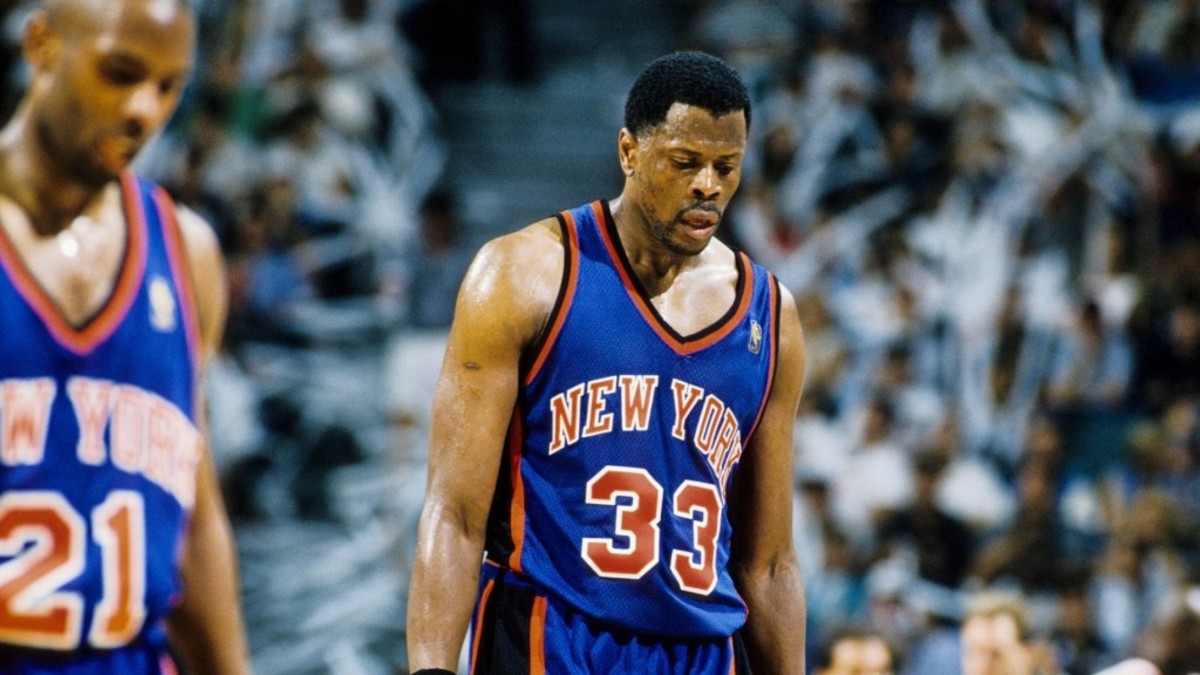 Though Ewing was beginning to see a steady decline in performance, the long-time superstar was a beloved piece on many successful Knicks teams. This move is nowhere close to the worst transaction the Knicks have ever made due to Ewing's aforementioned physical decay. Regardless, trading the franchise cornerstone pushed die-hard Knicks fans to an alarming level of anger with their team.
Ewing was not the only thing that left Manhattan on the day of his departure. Unsurprisingly, the Knicks' winning tradition boarded the plane with him, thus setting the stage for a catastrophic next decade. Little did the organization know that this was the start of what would become the worst decade in franchise history.
The Allan Houston Contract Of 2001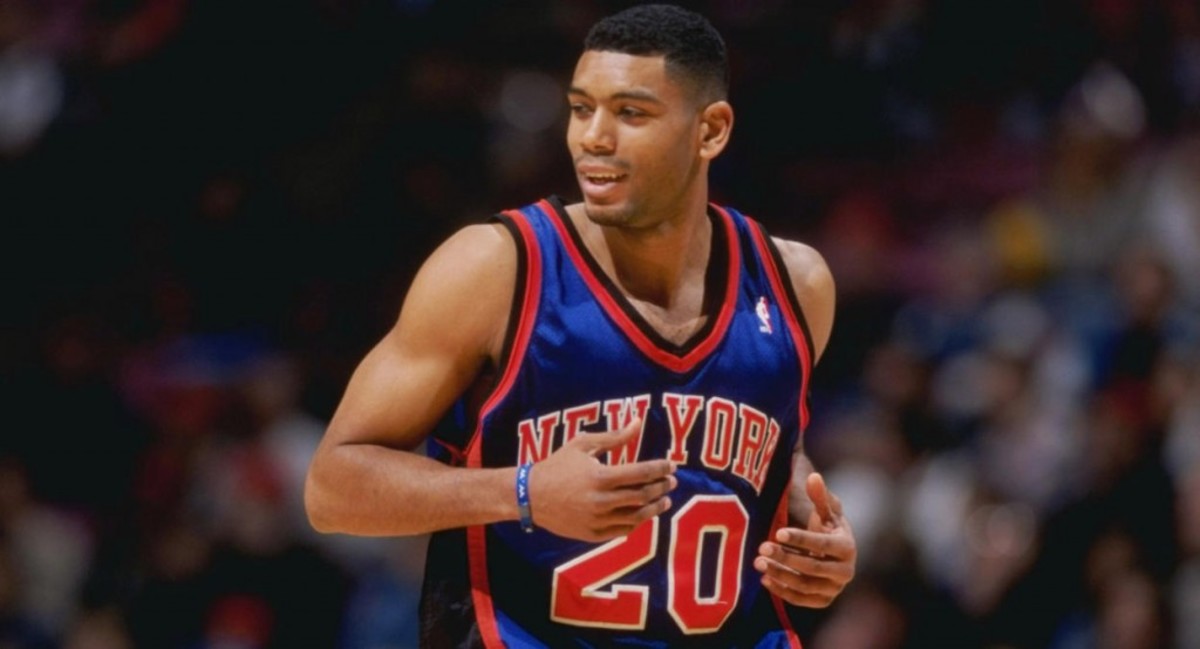 In one of the most egregious personnel-based decisions a professional franchise has ever made, the Knicks extended Houston to a six-year, $100M contract in the summer of 2001. Though Houston was the best player donning the blue and orange dating back to the Knicks' NBA Finals run in 1999, the price paid for the aging star proved to be damaging.
His first two years of the new contract were his two best seasons in New York, but after significantly declining in his third year of the contract and only playing in 20 games during the fourth, Houston's time was cut short. He retired with two years left on his contract, forcing the Knicks to pay a player who was no longer on their roster around $40M.
There have been worse contracts in the past, but Allan Houston's deal has been the baseline for every "what are they thinking?" contract in professional basketball over the past two decades. Allan Houston wasn't the reason for the now-defunct amnesty clause for nothing.
The Antonio McDyess Trade Of 2002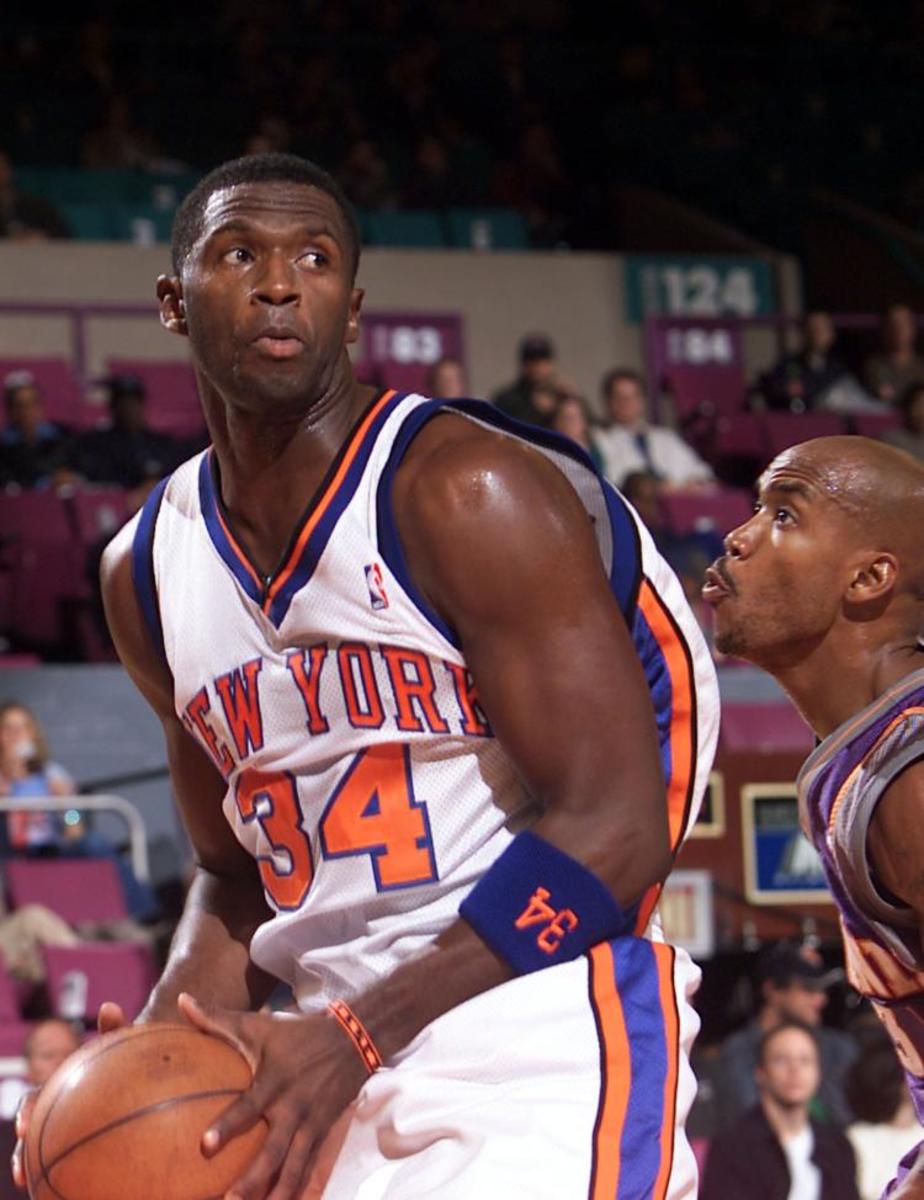 Just three years after making the NBA Finals, the Knicks, in an attempt to extend their future window, made a deal centered around one of the more promising players in the league in Antonio McDyess. Believed by the Knicks' front office to be a potential star, New York trades for McDyess in exchange for an in-his-prime Marcus Camby and the highly-touted Brazilian rookie, Nene.
Camby went on to become a future Defensive Player of the Year, and Nene became a vital cog on many Denver Nuggets and Houston Rockets teams. Meanwhile, McDyess—who was ahead of his time by about ten years—played a measly 18 games with the Knicks before he was included in…
The Stephon Marbury/Penny Hardaway Trade Of 2003
Now, this is where stuff gets good.
The New York front office, feeling the adverse effects of lacking a star player following the losses of both Patrick Ewing and Allan Houston, were desperate for a new cornerstone to carry their franchise back to relevancy. In Isiah Thomas' first move as an executive, the Knicks worked out a trade for the young, rising, New York native, Stephon Marbury.
The transaction was met with tremendous excitement by Knicks fans, but unfortunately, the excitement was short-lived. Many things worked out horribly in this trade.
The Suns were only going to part ways with Marbury if the Knicks also absorbed Penny Hardaway's remaining $30M over the final two years of his terrible contract. In those two-and-a-half years, Hardaway's body broke down to the extent of only being able to offer the Knicks a grand total of 83 games played.
Not only did the Hardaway situation play out horribly, but Marbury became an even bigger head case than he had previously been in Minnesota, New Jersey, and Phoenix. He clashed with multiple coaches and front office executives, and in his five years under the bright lights of Madison Square Garden, Marbury was paid $88M and gave the Knicks zero playoff victories to show for it.
The Marbury situation became so volatile that the Knicks demanded him to stay away from the team at the end of his tenure in New York.
Yeah. It was that bad.
The Entire Isiah Thomas Tenure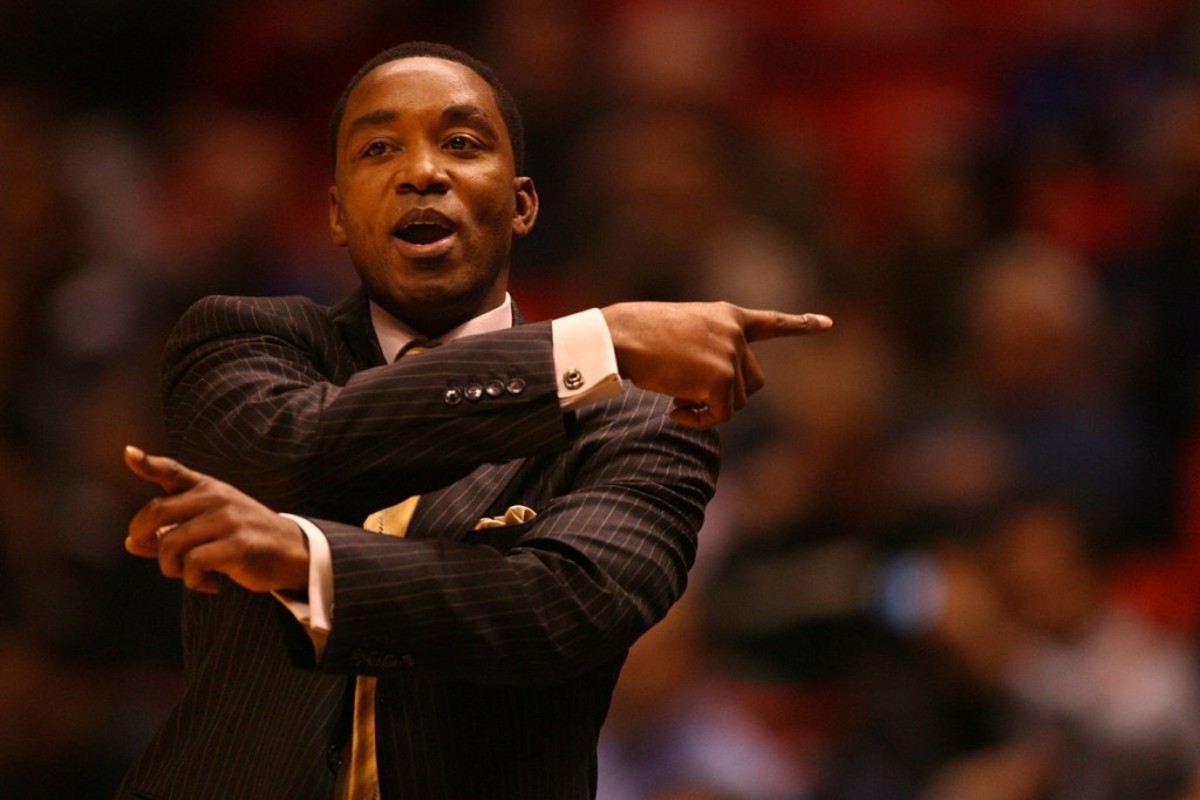 After being fired by the Toronto Raptors and Indiana Pacers after two ugly stints as a front office member, the Knicks decided to give Thomas a go based on his relationship with James Dolan. As previously mentioned, the Marbury trade was Isiah Thomas' first move as an executive in New York. Unfortunately for Knicks fans, this trade would be a microcosm of the Knicks' future under the long-time Pistons great.
In five years, Isiah Thomas turned the Knicks from mediocre to the grade-A laughing stock of the NBA. During the 2005-06 season, the Knicks had the highest payroll and the second-worst record in basketball. Then, in a move that elicits the Ghosts of Knicks Past to this day, Thomas traded Mike Sweetney, Jermaine Jackson, Tim Thomas, two second-round picks, and two unprotected first-round picks for Eddy Curry in hopes to lower cap space and gain a potential star player.
The Knicks then inked Curry to an absurd 6-year, $60M contract that equated to Curry only playing in 222 of a potential 410 contests. In those games, Curry barely averaged 15 points per game. To make matters worse, those two unprotected first-rounders later became LaMarcus Aldridge and Joakim Noah.
But wait, there's more!
After firing the well-respected Larry Brown from his head coaching positions, Thomas himself took over as head coach. As both the head coach and the primary decision-maker in New York, Thomas' results were as poor as one could imagine. Already going through one disaster in the form of Stephon Marbury, Thomas decided to make a trade for yet another head case in Steve Francis.
And yes, somehow, there's more.
If the contracts and headaches of Marbury and Francis weren't enough to muster, Thomas used a high-dollar mid-level exception on Jerome James. James inked a 5-year, $30M contract, which became the hypothetical straw that broke the camel's back.
One year later, Thomas' tenure had reached its tipping point. Within those five years, Thomas:
– Acquired two high-dollar point guards who could not get out of their own way (Marbury and Francis)
– Made one of the worst trades in recent memory (Eddy Curry)
– Made one of the most bone-headed signings in the past two decades (Jerome James)
– Became an active GM and head coach
– And was involved in sexual misconduct allegations
Thomas was preemptively fired as coach, with the Knicks front office citing "a season of listless and dreadful basketball, a tawdry lawsuit and unending chants from fans demanding his dismissal" as their reasoning.
Incredibly, under James Dolan's requests, the Knicks kept Thomas as an advisor to their future President of Basketball Operations, Donnie Walsh. Thomas was only permitted to remain in a role with the team if he agreed to have zero contact with players. Thomas, unsatisfied with his situation, left the organization to become the head coach of Florida International University. Yet, after a terrible first season with his new team, Thomas—again under the orders of James Dolan—was appointed part-time advisor for the Knicks.
Thomas' time as Florida International's head coach included an embarrassing 26-65 record in three seasons. That's right—the man that James Dolan was so high on had a win percentage of 26.8 percent in a low-level collegiate program.
Again, we will see more of James Dolan later.
The Donnie Walsh Era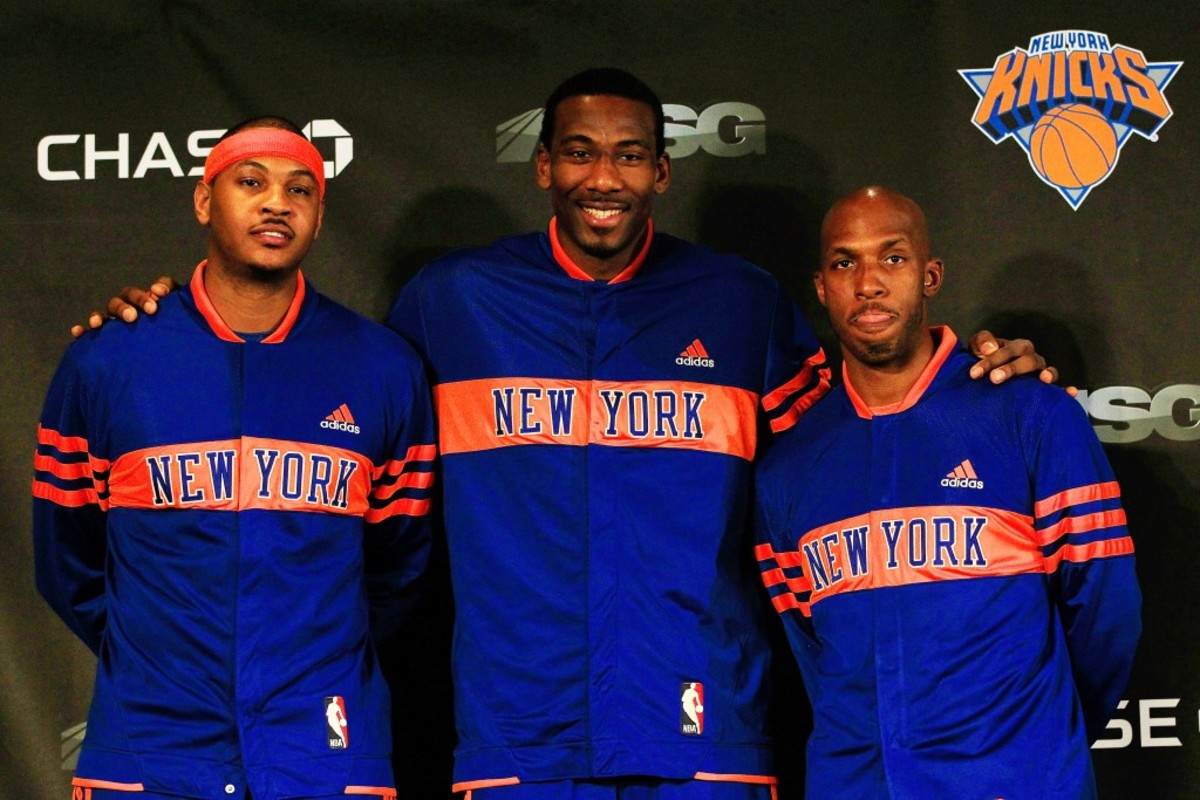 This period was undoubtedly the best era the Knicks have had since the new millennia. It still wasn't particularly great, but when compared to any period over the previous decade before Walsh took over, it might as well have been the golden age of 2000s Knicks basketball. Following Isiah's long overdue ousting from the Knicks' front office, Walsh turned a dumpster fire into a legitimate playoff team.
Within moments of his hiring, the long-time basketball aficionado shed the overpriced contracts of Al Harrington and Jamal Crawford. He also traded Zach Randolph for two high-dollar contracts, one of which (Cuttino Mobley) was expiring that season. With these moves, the Knicks were able to open up their cap space in time for the summer of 2010, which showcased arguably the most loaded free agency class the NBA has ever seen.
As we all know now, the Knicks were unable to sign LeBron James, Dwyane Wade, or Chris Bosh during that chaotic summer. Despite this, the Knicks' situation post-free agency was still not a complete disaster. In the years leading up to that fabled July, the Knicks hired a well-respected head coach in Mike D'Antoni, were finally able to buy out the contract of Stephon Marbury, and accumulated young talents such as Danilo Gallinari, Wilson Chandler, and David Lee. They might have only had a 29-53 record during that 2009-10 season, but the Knicks were, at the very least, somewhat competitive. And, even though New York missed on their top-priority free agents, the Knicks still made a free agency splash by signing of the most exciting players of the previous decade in Amare Stoudemire. When you consider that the following free agency class belonged to local New York superstar, Carmelo Anthony, the Knicks truly seemed to be on the precipice of something positive.
Things seemed to be great to start the following season. Through their first 30 games, the Knicks were 18-12. Stoudemire was having one of his best seasons of his professional career, and his supporting cast was performing above their expectations. Fans were filling the Garden with more energy than they had in any of the previous few seasons, and talks began to heat up surrounding what the Knicks could potentially look like if Carmelo Anthony decided to take his talents to New York the following summer.
However, as they had done for a full decade prior, the Knicks executed one of the most questionable moves in franchise history.
Rumblings of Carmelo becoming unhappy in Denver began to surface, and the Knicks just could not help themselves. Instead of waiting five months to sign Anthony—he was coming to New York, regardless—the Knicks idiotically opted to mortgage their entire war-chest of assets for the New York native. In that trade, the Knicks acquired Carmelo Anthony and an overpaid Chauncey Billups in exchange for Raymond Felton, Wilson Chandler, Danilo Gallinari, Timofey Mozgov, a 2014 first-round selection, and a 2016 first-round pick swap.
Had the Knicks patiently waited out those five months, they could have trotted out a starting lineup of Raymond Felton, Danilo Gallinari, Wilson Chandler, Carmelo Anthony, and Amare Stoudemire. They also would not have been slapped with Billups' painful contract—a contract that came back to bite them in all of the worst ways just one season later.
Unsurprisingly, rumors surfaced claiming that James Dolan was the one who pushed Walsh to commit to this trade. Adding to Dolan's laundry list of terrible maneuvers, it becomes even more outrageous that, within four months of the Carmelo trade, Dolan forced Walsh to step down as President of Basketball Operations.
The only man who had put the Knicks in a favorable position since the new millennia saw his time in New York cut drastically short.
Post-Donnie Walsh And The Hiring Of Phil Jackson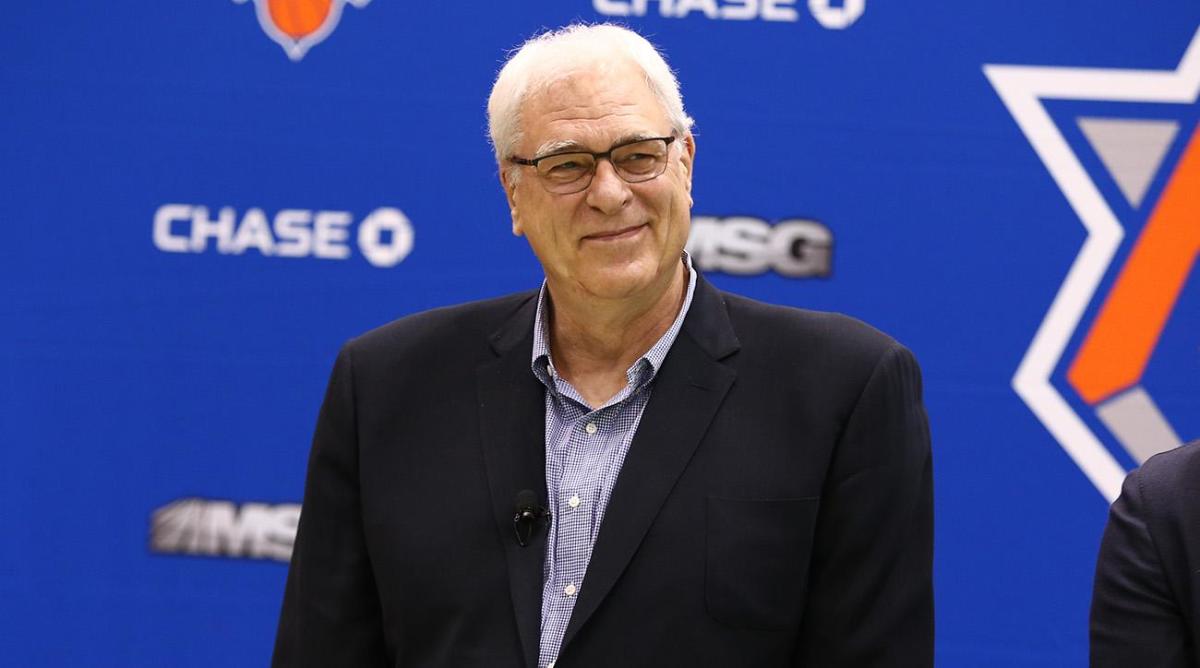 The following season, the Knicks began to see the beginning of their honeymoon stage take some severe hits. Stoudemire's knees began to break down and, in starting to become a shell of his former self at the young age of 29, only played in 47 of a possible 66 games throughout the season. He played in just 29 games the season after, and the Stoudemire experiment was up after only spending four and a half years with the team.
To make matters worse, the previously mentioned Billups contract threw a wrench in the Knicks' financials. The Knicks decided to foolishly amnesty Billups to clear up cap space so they could acquire defensive anchor, Tyson Chandler, from Dallas. In doing so, the Knicks cut bait with a playoff-proven point guard who, at the time, was playing significantly above-average basketball. Had the Knicks used their amnesty on Stoudemire instead, they would have still been able to bring in Tyson Chandler while shedding the massive contract that Stoudemire carried for the next three seasons. The Stoudemire experiment was always destined to fail based on his compounding knee issues during his career, and the Knicks were foolish not to see the warning signs in advance.
Nevertheless, the Knicks had a great campaign in the 2012-13 calendar season. However, after getting bullied by the Indiana Pacers in six games in the Eastern Conference Semifinals, New York basketball took a tremendous tumble. The following season, the Knicks would go on to win only 37 games and miss the playoffs.
Following their failed 2013-14 season, Dolan brought in Phil Jackson as the man who was supposed to save the franchise. In retrospect, that decision is one that haunts the Knicks to this day. In Jackson's short time as President of Basketball Operations, he:
– Fired Mike Woodson
– Hired the unproven and now-laughable Derek Fisher as head coach
– Attempted to install the severely out-of-date triangle offense to a team that loathed the idea in the first place
– Signed Carmelo Anthony to a maximum contract despite his decline in play
– Randomly fired Derek Fisher and hired an even worse alternative in Kurt Rambis
– Dealt Tyson Chandler, Iman Shumpert, and J.R Smith within a six-month period
– Traded for an unhealthy Derrick Rose and signed a washed-up Joakim Noah to a 4-year/$72M contract within two weeks of one another
– Called out Carmelo Anthony for his business relationships with long-time best friend, LeBron James, in which he sprinkled in racially-charged remarks that angered the entire NBA
– Played a part in the Charles Oakley saga that was at the fault of Dolan and his security staff
The only positive that Jackson brought to the organization was an at-the-time maligned selection of Kristaps Porzingis. Porzingis budded into one of the bright young stars in the league within the confines of Madison Square Garden, quickly becoming a fan favorite amongst Knicks loyalists. However, after a bevy of terrible decisions that are not limited to the ones previously mentioned, Jackson and Dolan eventually reached a "mutual agreement" that Jackson was no longer fit to run the Knicks organization.
Life After Phil Jackson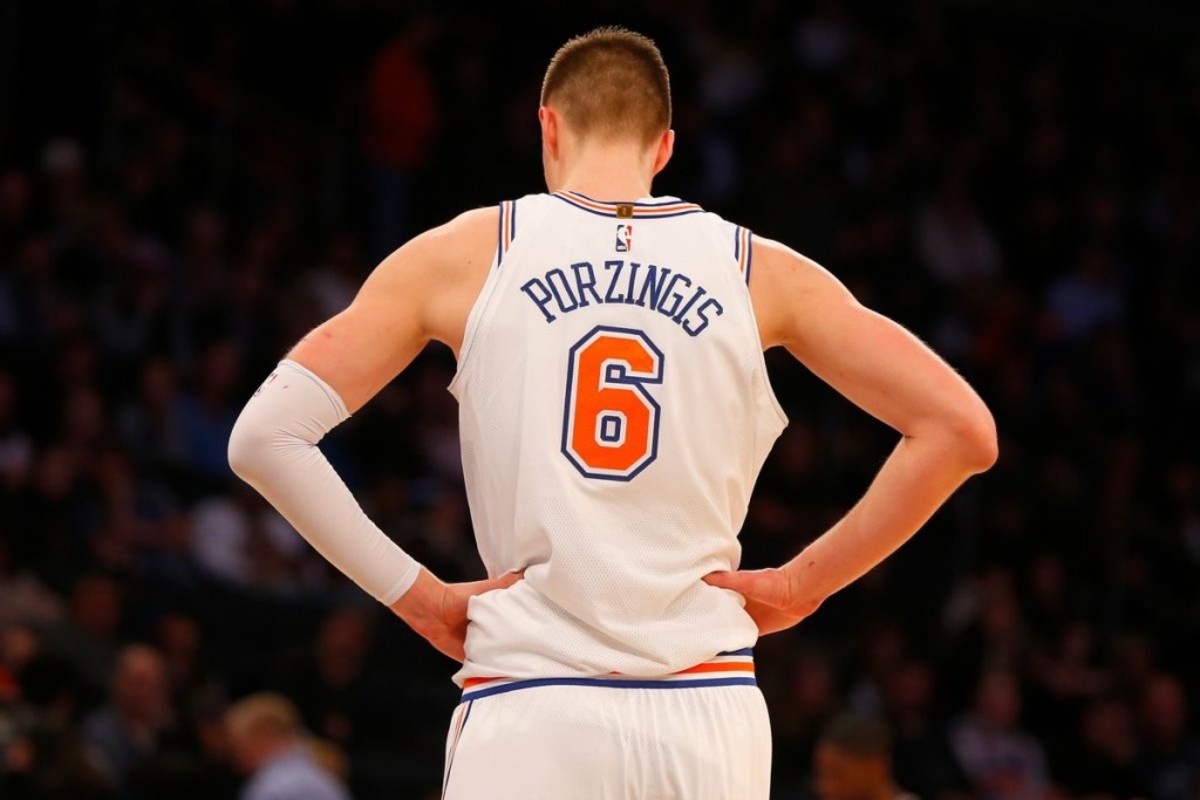 Despite the departure of one of the most negligent front office leaders of the past 20 years, the Knicks have continued to fail. Since Jackson and Dolan agreed to part ways, the Knicks have:
– Traded the previously mentioned franchise cornerstone Kristaps Porzingis
– Fired Jeff Hornacek as head coach
– Hired and fired David Fizdale from his head coaching role
– Accumulated a combined record of 67-163 since the start of the 2017 season
– Pushed super-fan Spike Lee to the brink of canceling his 30-year-running season tickets due to a verbal spat between Dolan and Lee on the night of March 2nd, 2020
And, to somehow rub more salt in the wounds of Knicks fans, the organization is plagued by a consistent, overshadowing presence: Their inability to land high-profile talents. Similar to the 2010 summer, where they failed to make an impact on LeBron James and Dwyane Wade, the Knicks struck out on potentially signing Kyrie Irving and Kevin Durant following two full seasons of attempting to secure two maximum-dollar spots on their roster. Once they quickly fizzled out of the Durant/Irving sweepstakes, the Knicks—as they so frequently do—decided to carelessly throw that money in the direction of Julius Randle, Bobby Portis, and Taj Gibson: three players who play the exact same position.
Let us not also forget that the Knicks received the short-end of the stick by acquiring only the third pick in the 2019 NBA Draft after their worst season in franchise history. They could have seized the opportunity to select either Zion Williamson or Ja Morant, but the Knicks, at the disgust of many, had to settle with RJ Barrett. Barrett is a fine player, sure, but he is no Zion or Ja. This draft failure further elicited horrible memories of the Knicks' 2009-10 Draft in which the destiny-determining lottery balls bounced and rolled New York into the eighth selection.
Of course, that was the year that Stephen Curry was drafted seventh.
(For a comprehensive list of players the Knicks missed out on, check out my fellow staff writer Amadou Sow's recent article).
Present Day
I can only imagine that life as a Knicks fan has been bleak, unwatchable, and borderline depressing. With little-to-zero promise for the future, the Knicks have mostly done everything wrong for two straight decades. However, with their recent acquisitions of Leon Rose and William "Worldwide Wes" Wesley, there is now more promise for New York's basketball future than there has been in past years.
Unfortunately, though, we are forced to ask one, simple question:
Is there any reason for the Knicks to have any promise in the first place?
Throughout this entire piece, you probably noticed that terrible decisions have marred the Knicks for a very long time. Even now, terrible decisions continue to maim what should be a great franchise. If you were to look into the finer details, you would notice that every single mistake, blunder, and lapse in judgment traces back to one person—James Dolan.
FHe is simply the common denominator. If Midas turned everything he touched to gold, Dolan would be the opposite. His tenure includes a slew of organizational upheavals, coaching changes, horrible contracts, and free agency failures. The most bewilderingly impressive blunder of his tenure is far more embarrassing than anything I have previously mentioned.
Somehow, someway, James Dolan managed to turn the New York Knicks—a genuinely historic NBA franchise located within a city commonly referred to as 'The Mecca of Basketball'—into the biggest laughing stock in the world of hoops.
If you came to this article looking for immediate answers regarding quick-flash fixes for the Knicks, you, unfortunately, ventured into the wrong place. Sure, the Knicks could build a fantastic front office. They could try to sign the most impactful free agents. They could try to land the best coaches that basketball has to offer. Regardless of any of these possibilities, though, one thing will always remain true:
As long as James Dolan continues to lead the New York Knicks, the New York Knicks will continue to lead down the path of failure.