Ayesha Curry has surprised the entire NBA community with her new looks. Stephen Curry's wife has always looked good in every style she tries but this time things appear to have gone very far. The NBA wife uploaded a video of her and his husband in his car, revealing she is blonde now and having a different appearance than her usual.
View this post on Instagram
Well, it didn't take long for fans to notice this and flood social media with any kind of comment about Ayesha's look.
It's fair to say that she does look different, but a lot, and some fans even though Curry was caught cheating with another woman. Twitter went crazy as soon as they saw the pictures, leaving some great reactions.
— Ballislife.com (@Ballislife) October 19, 2020
Either he's cheating or she's bleaching….

— Racqual Taylor ‍ (@Sittinn__Pretty) October 19, 2020
wait a min I thought they got my boy slacking pic.twitter.com/QwazO5vHSV

— Clippers are trash (@itsmeazed) October 19, 2020
I thought this was Jamal and his GF for a sec pic.twitter.com/04O78T4HKz

— ℝ ✰²³ (@JRSwishBurner) October 19, 2020
thought they caught him cheatin wit a white woman

— Corn (@snootid) October 19, 2020
Steph look like Seth and Ayesha look white

— Jay Suaréz (@JaySuarz1) October 19, 2020
That can't be Ayesha pic.twitter.com/uUDG4J0ldZ

— LLJW (@JGHeat25) October 19, 2020
does not compute pic.twitter.com/RLJBFuS6NX

— the wawa jawñ (delivery only) (@wawajawn) October 19, 2020
Ayesha said "switch my wig make him feel like he cheating"

— Avatar Eli (@EliSeeney) October 19, 2020
There is no way these are all the same person pic.twitter.com/Ec3hL7S3um

— neiz (@kneezs) October 19, 2020
That is ayesha lmao

— Griff__⁷⁰ (@_Gr1ffy__) October 19, 2020
STEPH CHEATING ON AYESHA???? pic.twitter.com/Zixs6gH5ma

— Pornelius Hubert (@datgaminglxwd) October 19, 2020
Knowing how mean some people can be, Curry left a good message to Ayesha on the original post, encouraging his wife to be who she wants to be regardless of other people's opinions.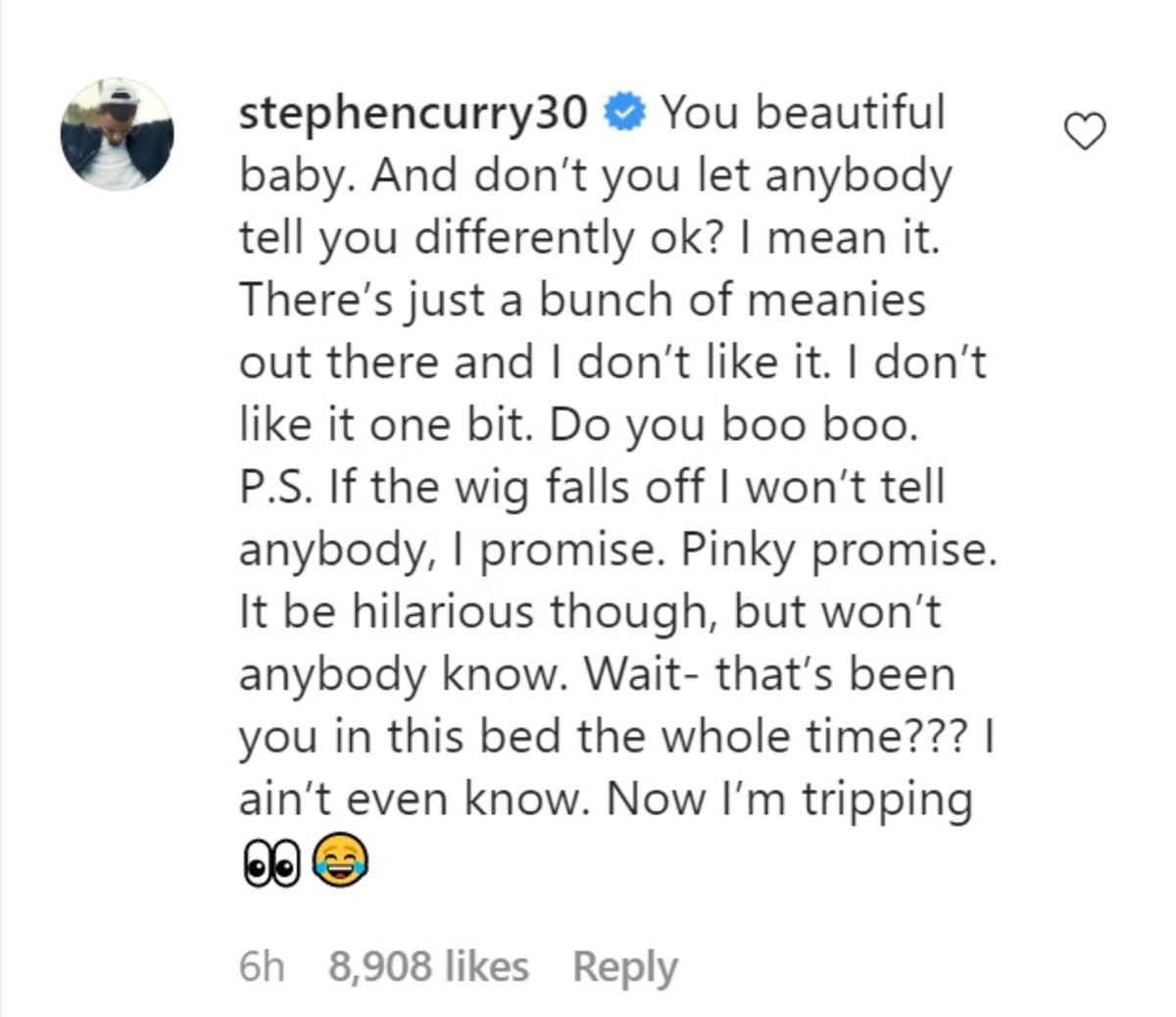 Steph is getting ready for a new NBA season where the Golden State Warriors are going to try to demonstrate they can win without Kevin Durant. Meanwhile, Steph is spending some quality time with his wife, who, truth to be told, looks better by the day.